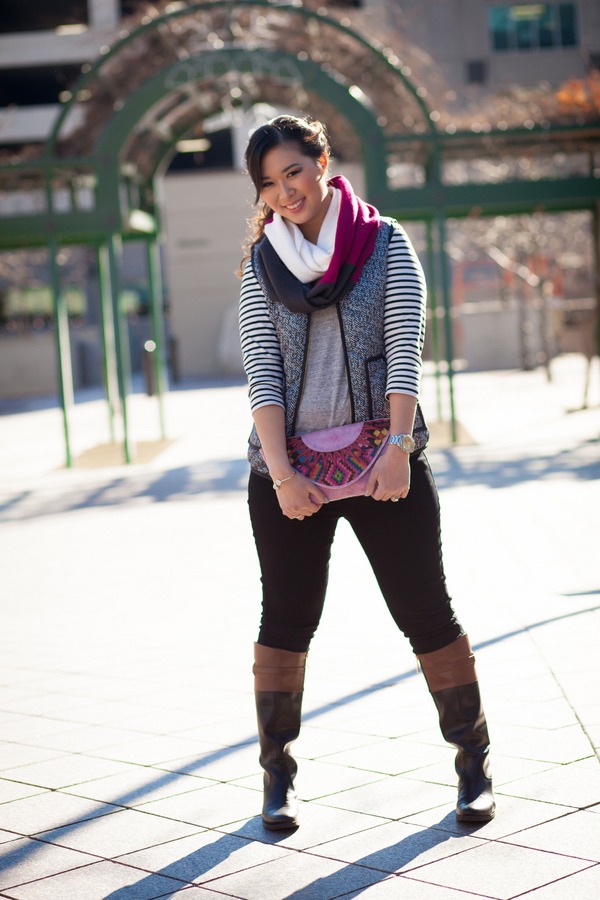 I am always a fan of wearing neutrals and adding a pop of color. It's probably my favorite way to dress actually. During the cold weather months, I try not to leave the house without throwing a scarf around my neck. First of all, it makes my mom happy to know that I don't have wind blowing directly around my face/neck area because "that's not good for you". Second of all, it's another way of adding color and pattern to an outfit. I love this colorblock scarf by Stansberry Design, they've got a shop full of pretty scarves that definitely keep you warm too. And of course, I am obsessed with this clutch from Mu's Bags as you already probably know. And lastly, I just wanted to point out the bows on my boots from Poppy Clips. It's like one of those "why didn't I think of this first" things, I love the idea of adding some embellishment to my boots, so fun!!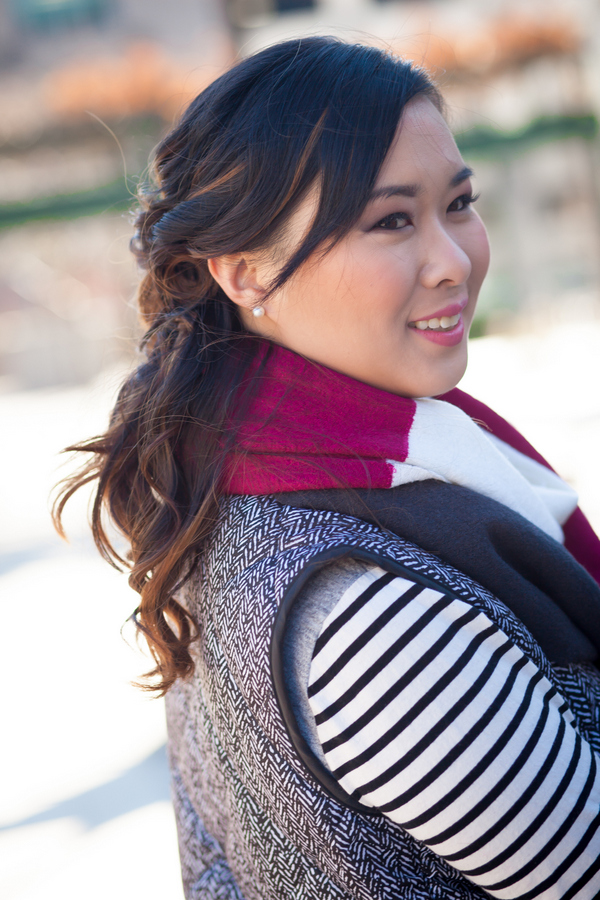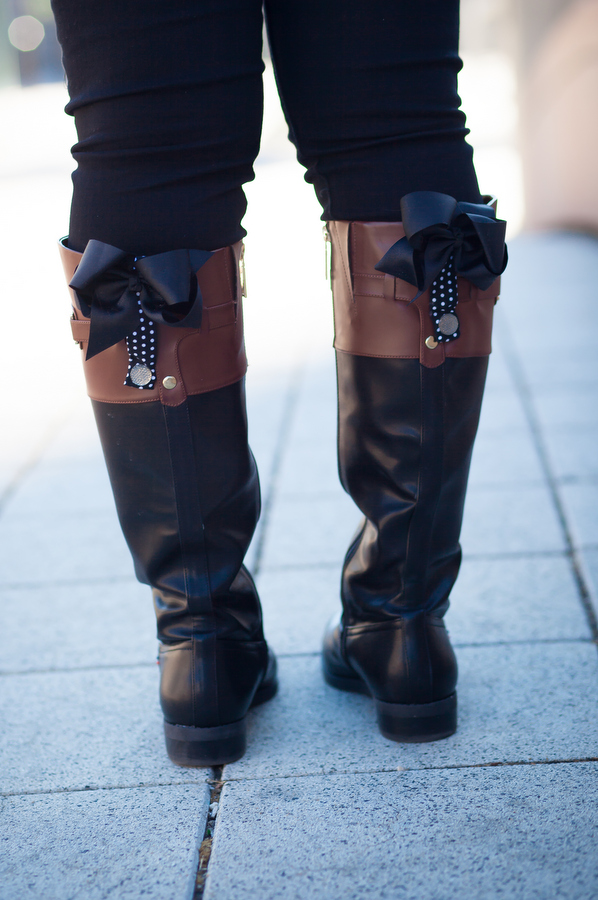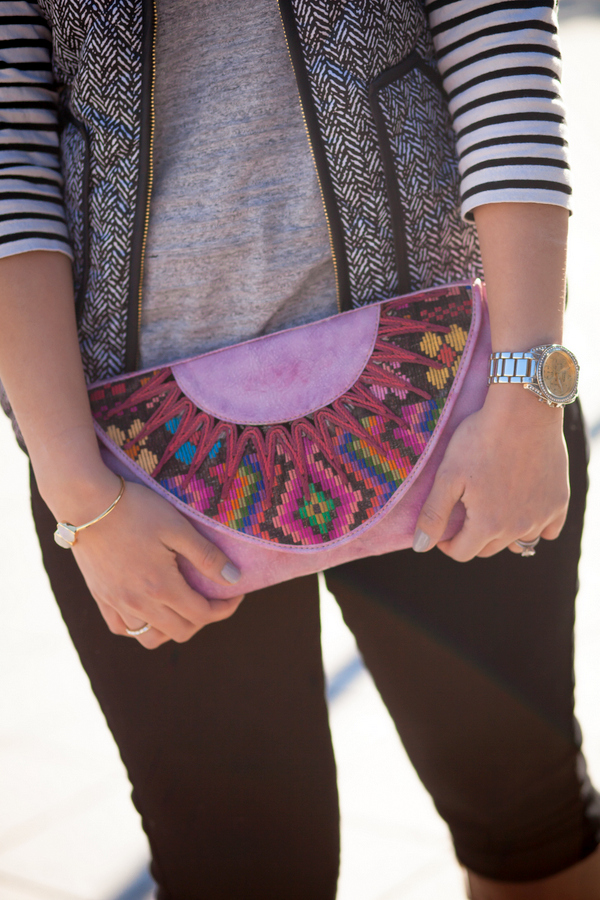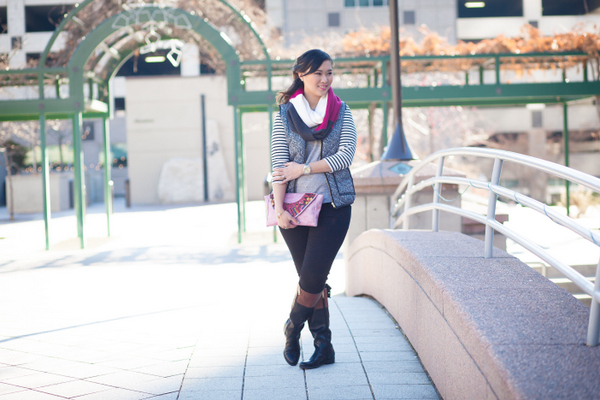 Outfit Details:
Top: J.Crew
Vest: Pink Jules Boutique
Scarf c/o Stansberry Design
Pants: Lee Jeans
Boots c/o Rack Room Shoes
Boot Clips: Poppy Clips
Clutch c/o Mu's Bags (use code SANDY for 15% off your order)!
Hair Styled by: Emma's Parlour
Makeup by: Classy Cosmetics
Photos by LC Photography