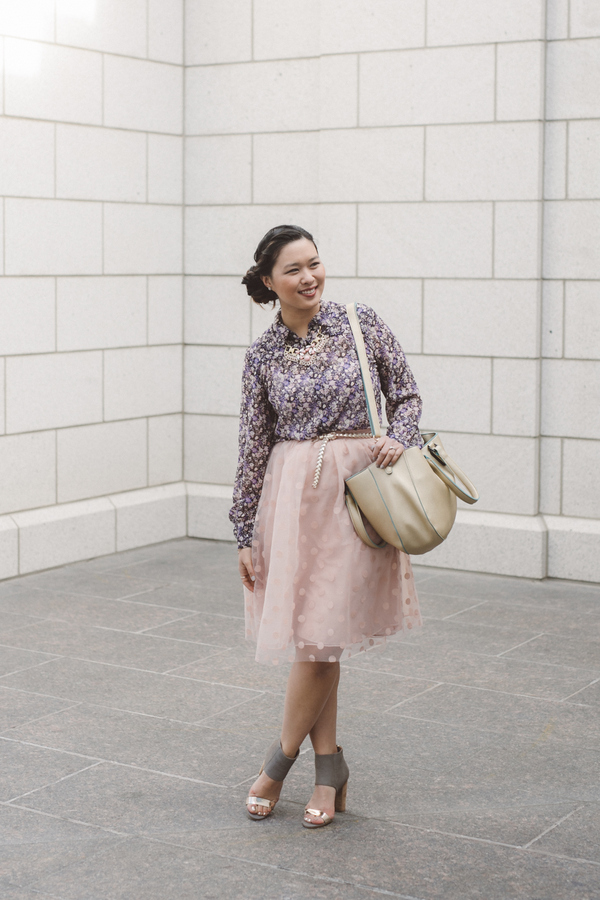 One of my favorite color combos is pink, grey and gold and this outfit has it all. One of my favorite patterns to mix is florals and polka dots and this outfit has got that too. I wore this outfit for the 3rd day of ALT Summit Winter a few weeks ago. The last time I wore this skirt I was actually 3 months pregnant with Vivian (but hadn't announced it yet). And obviously as my belly grew I wasn't able to wear this skirt again, so you can imagine my excitement when I pulled it out and realized that I could finally wear it again! Love LOVE this skirt so much, makes me feel so very Carrie Bradshaw-esque!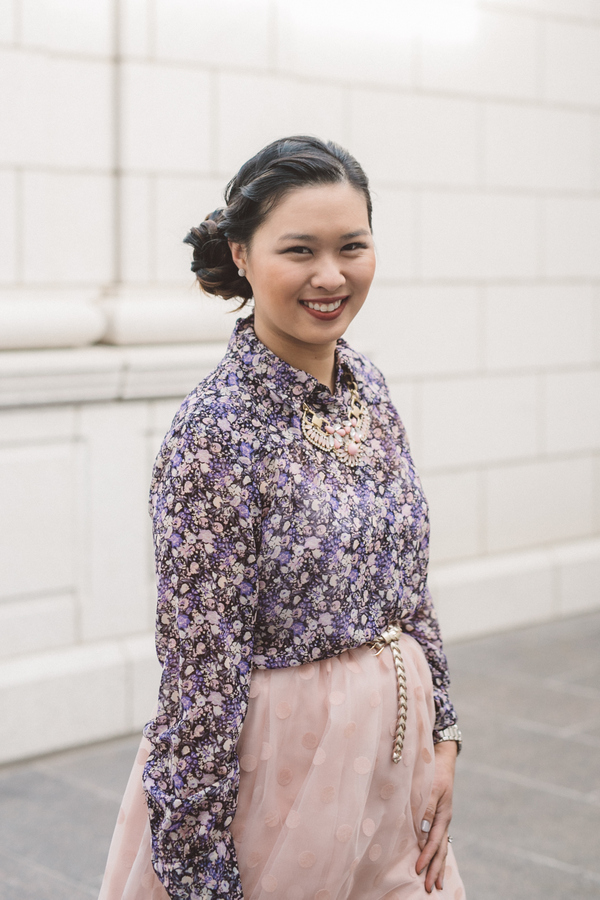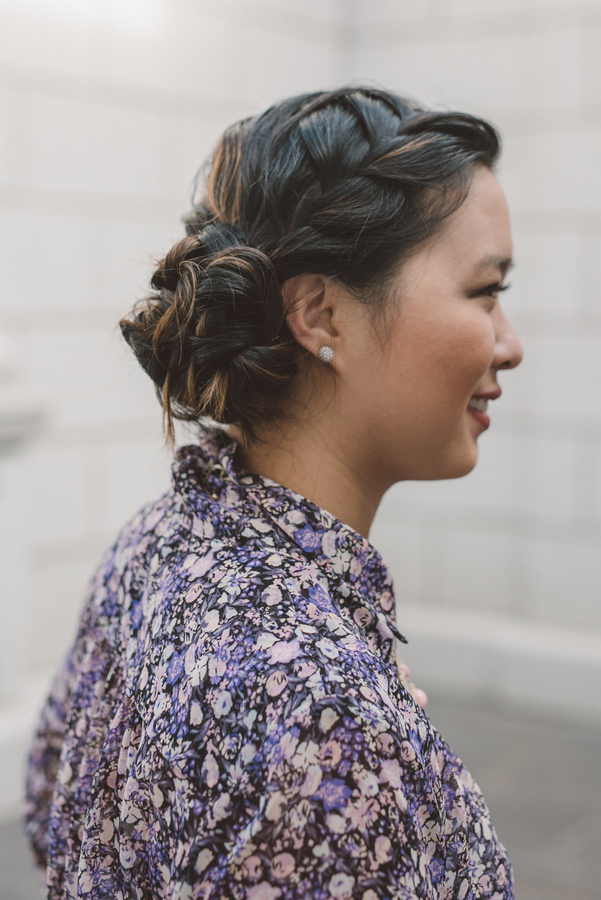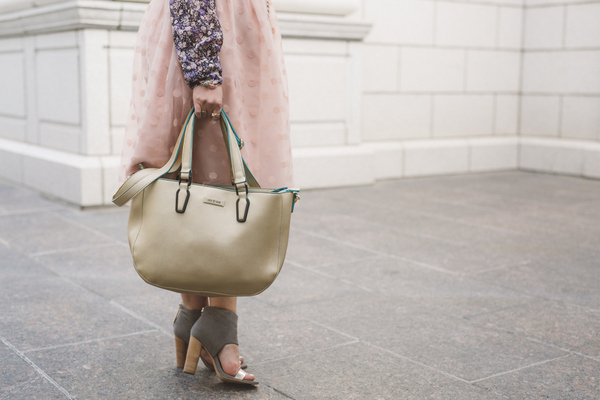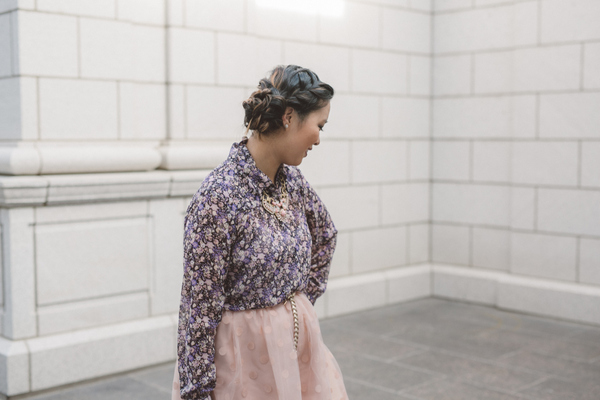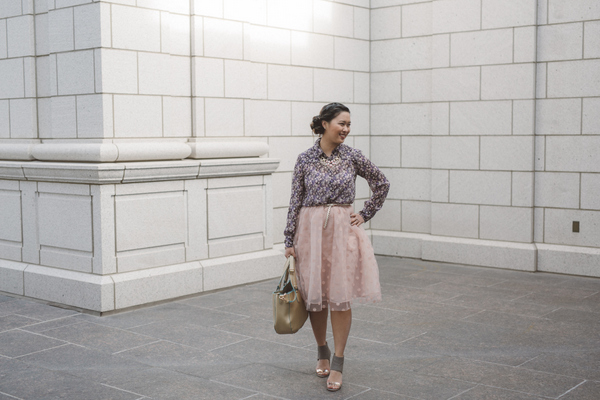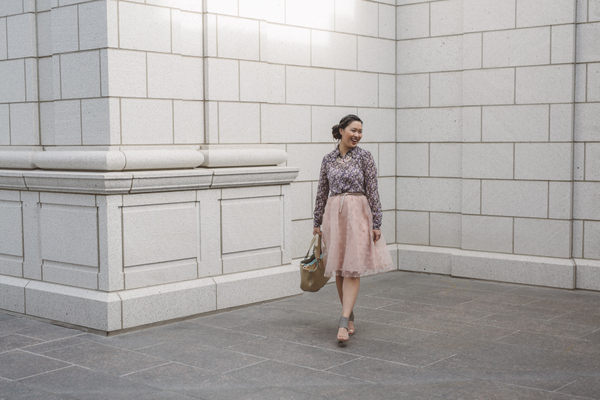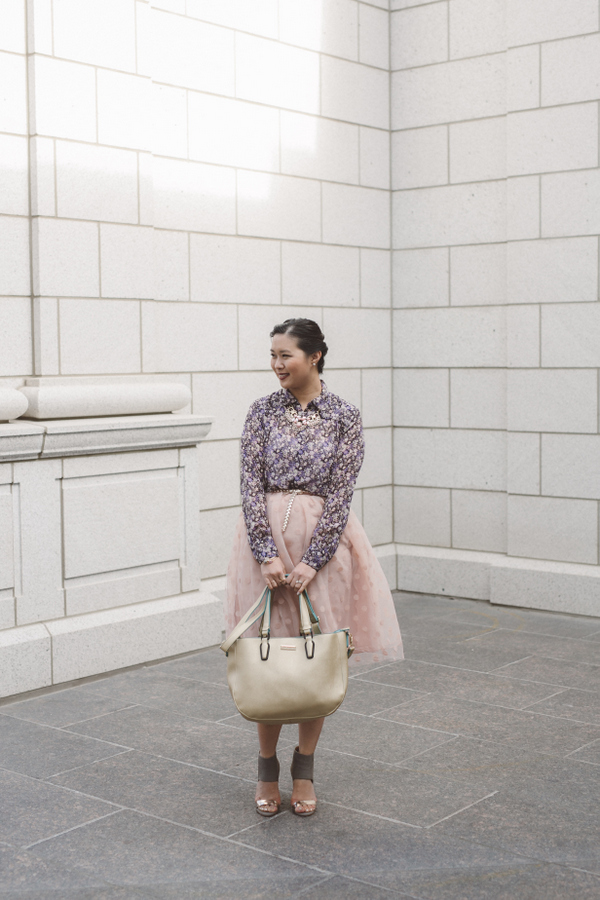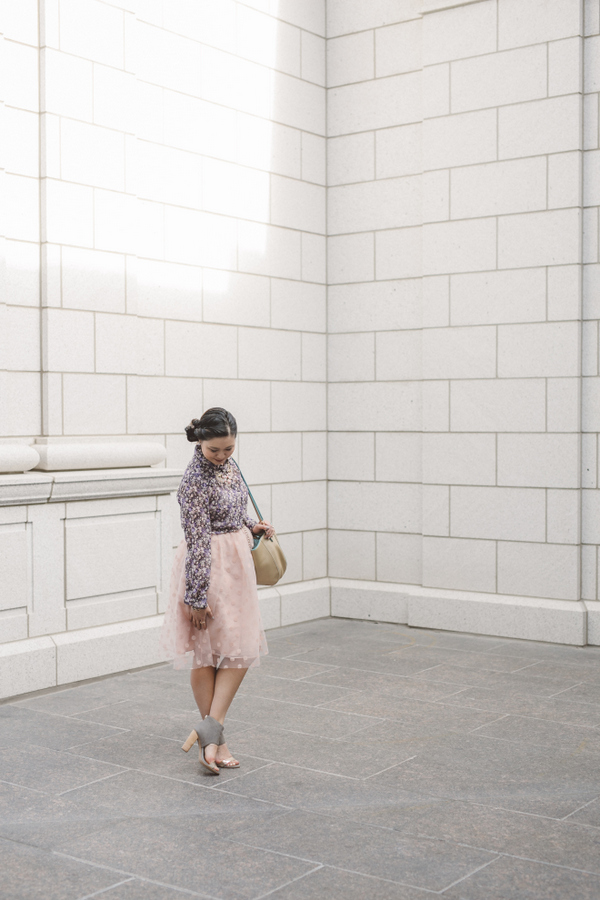 Outfit Details:
Top: Le Tote
Skirt: At Jolly's
Shoes: French Connection
Bag: Lily Jade
Hair: Emma's Parlour
Photos by Anna Delores Photography
The winner of the Lou Lou and Company sling giveaway is Jamie F. of @scripted_ever_after! Email me at sandyalamode(at)gmail(dot)com with your Roo + Water color choice (yellow or white) and your mailing address!