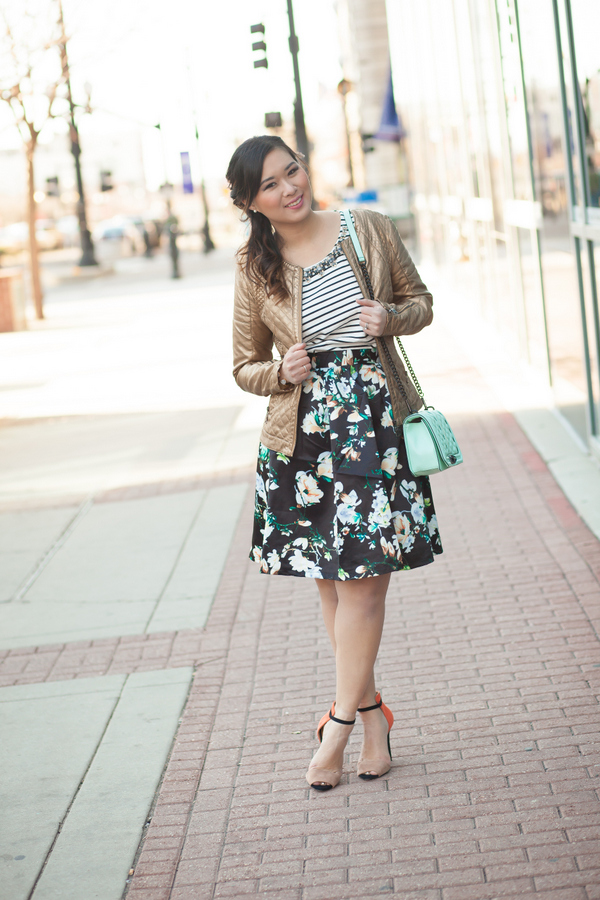 Mint in my bag, necklace and skirt… I just love it when things go so well together like that!! Oh and did you notice the orange on the shoes goes with the orange on my skirt too? Plus, that gold jacket is one of my fave jackets foreals, I feel like it makes any outfit just so much more glam!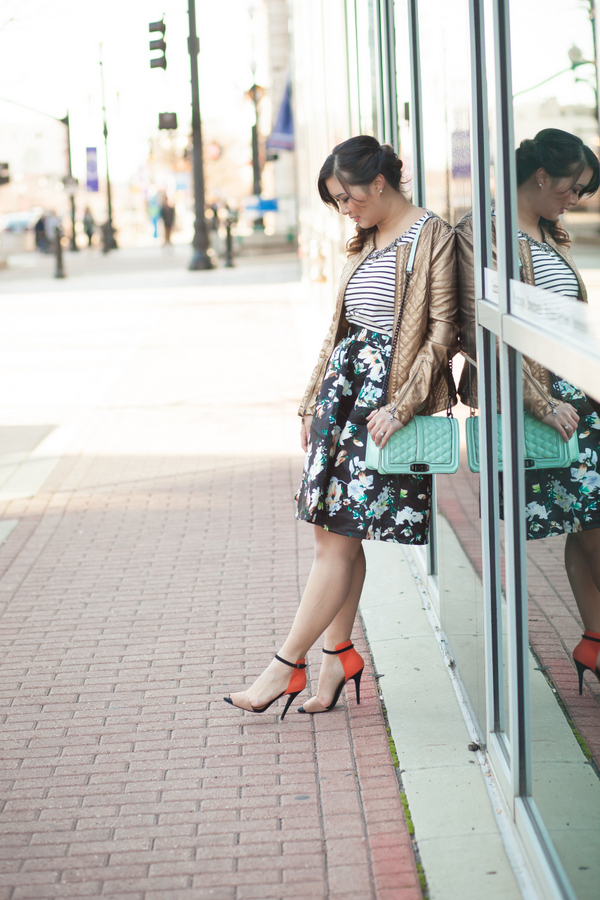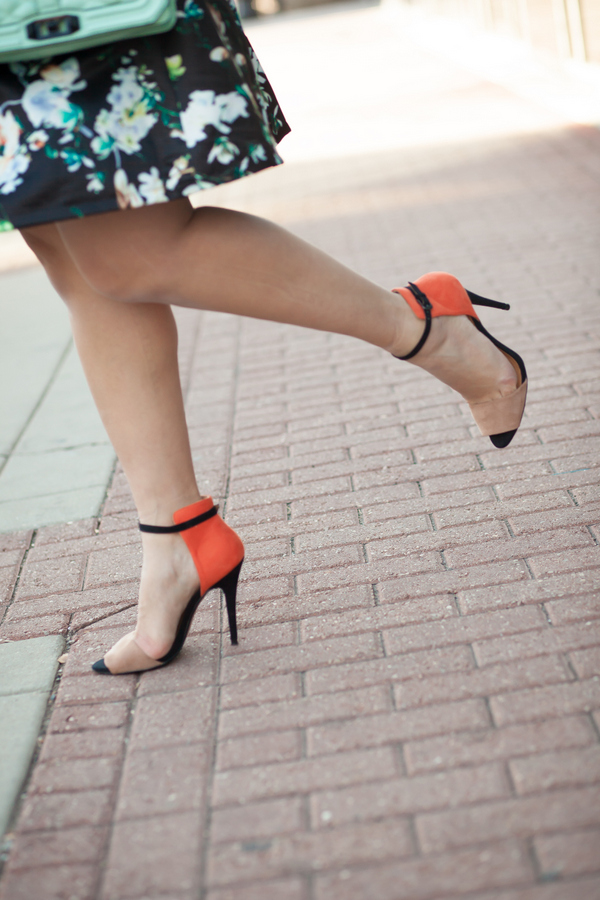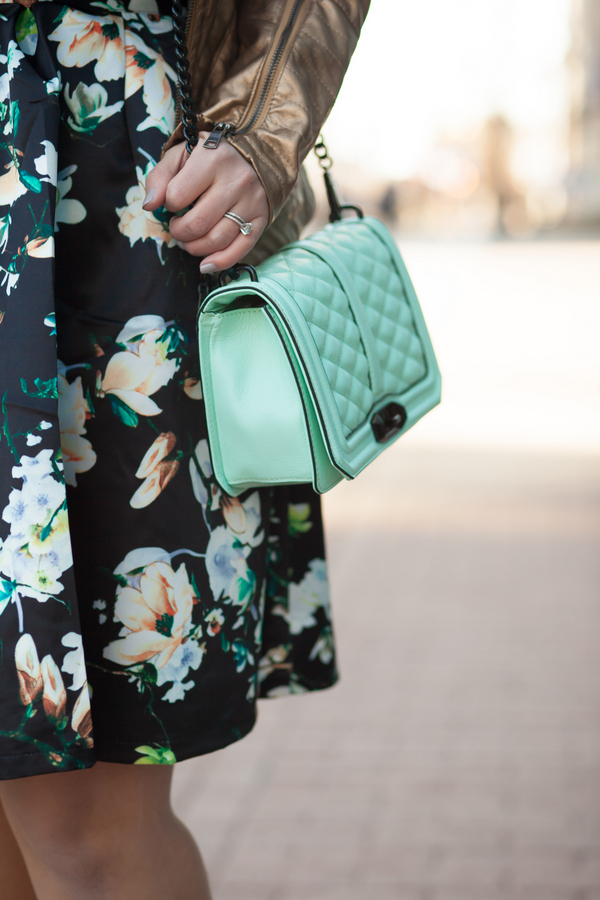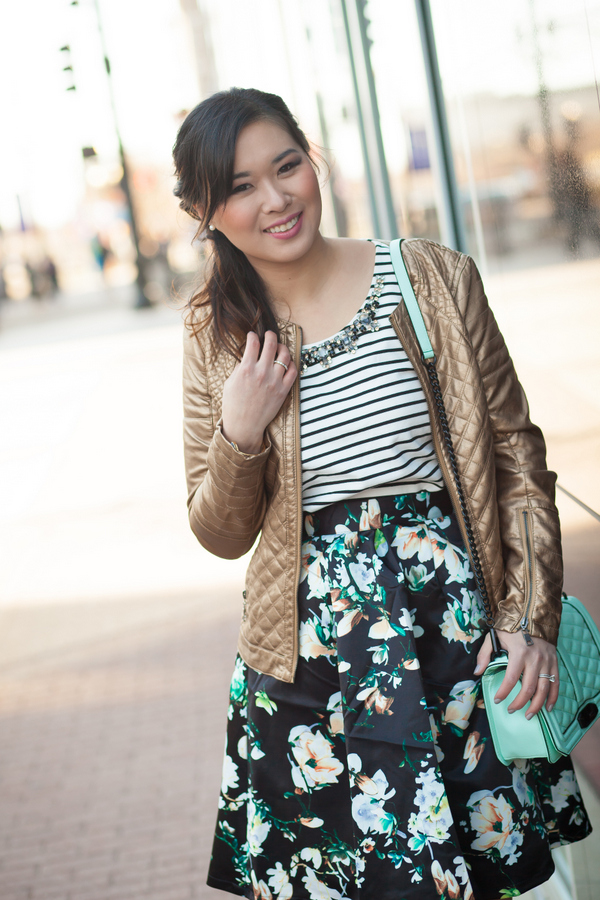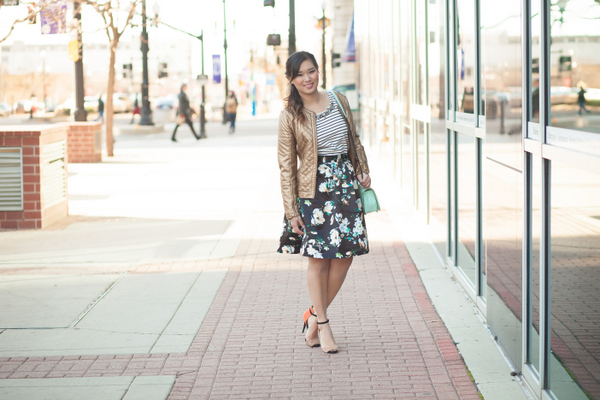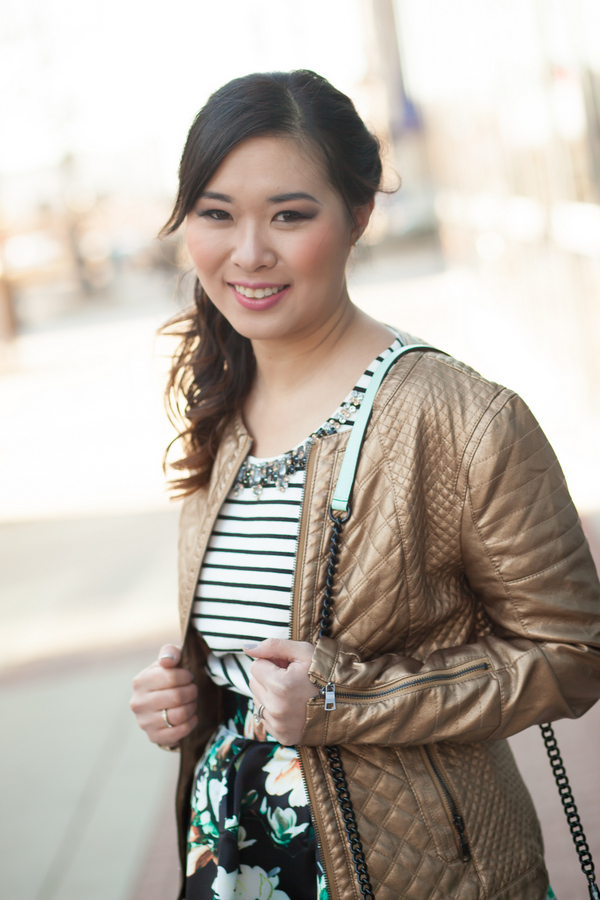 Outfit Details:
Top: J.Crew
Jacket: Spark from Trolley Square
Skirt: Sheinside
Shoes: Zara
Bag: Rebecca Minkoff via Shopbop
Hair Styled by: Emma's Parlour
Makeup by: Classy Cosmetics
Photos by LC Photography
And I just wanted to give a shoutout to my girl Looks For Lovelies! I have spent a lot of time with this girl recently and I just love her so much. She is so fun, bubbly, and so good at styling outfits! She even has extra clothes in her car in case I have wardrobe malfunctions. 😉 She is currently celebrating her 1 year blogiversary with a giveaway to her favorite store ever! Enter in the Rafflecopter below!!!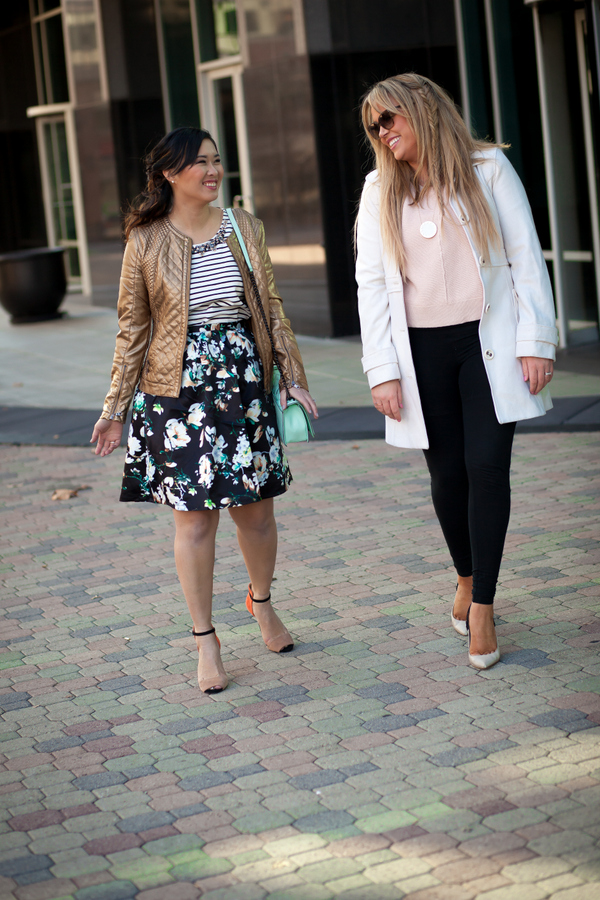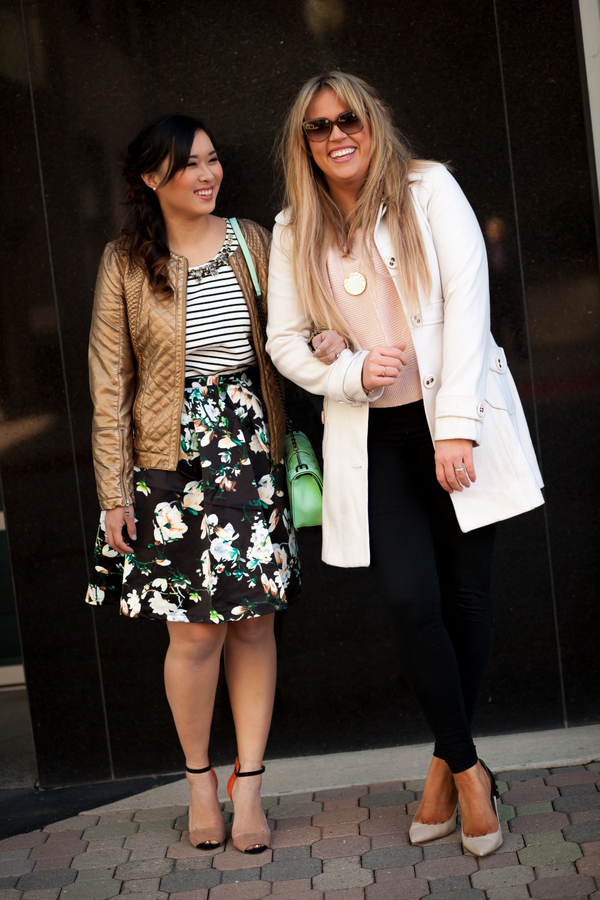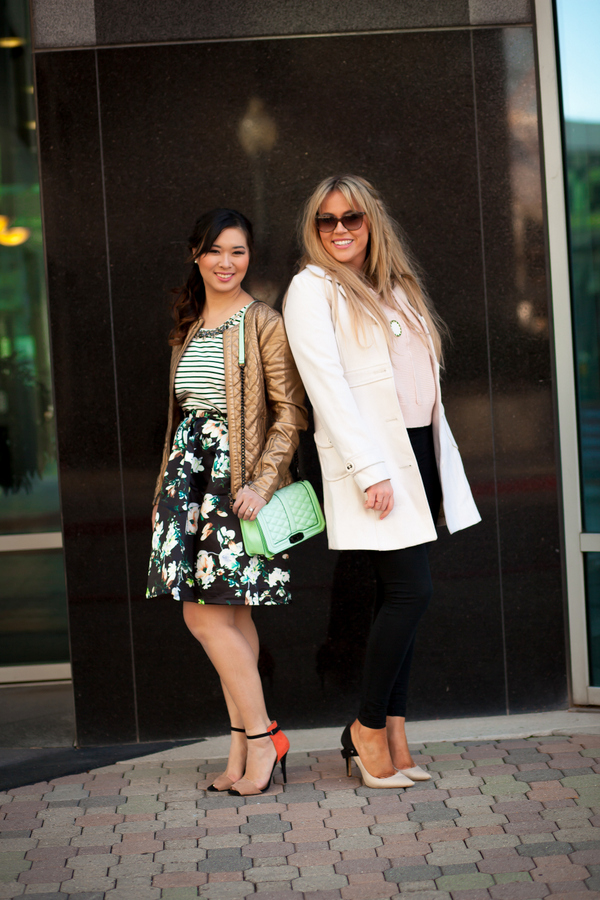 Co – Hosts
Sandy Alamode // Wild One Forever // Dani Marie // Delicious by Chanelle
Arrows & Apricots // City Fashion Girl // Delicious Reads // Purely Genuine