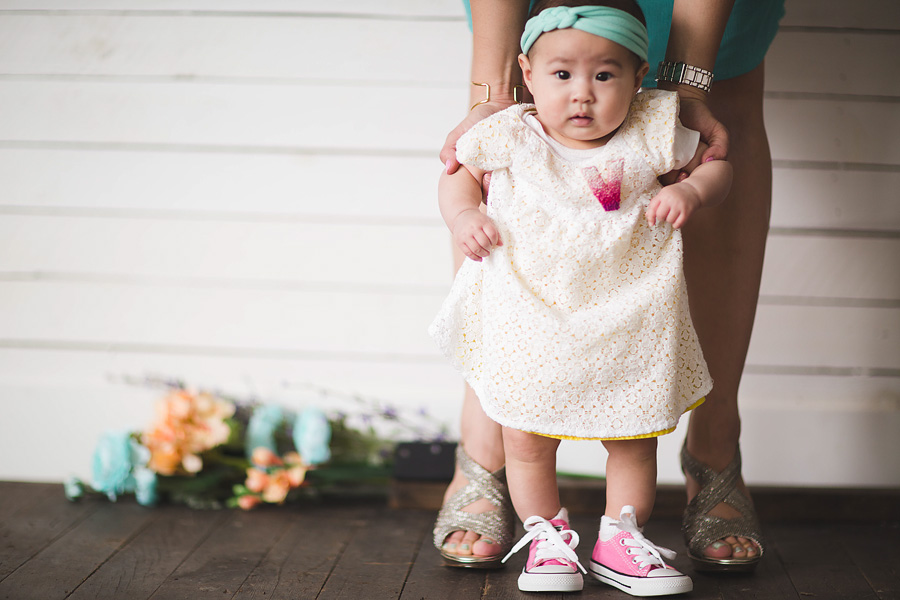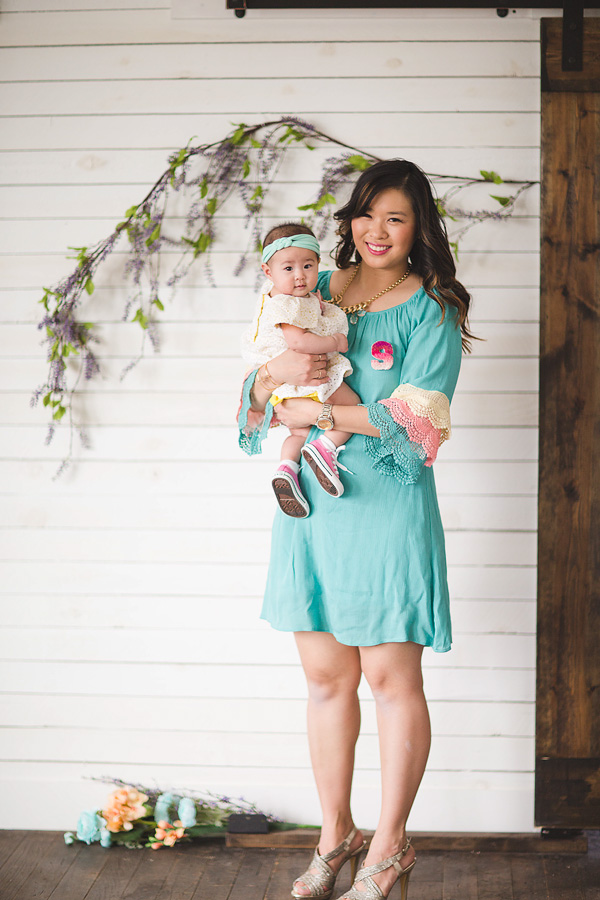 Spring is here I couldn't be more excited about it! The warm 60/70s weather has made me just want to be outside all the time and wear dresses and sandals. It's the season where I'm probably going to start getting pedicures more often now to compliment new Spring shoes that will probably show my toes! For this post, Vivian and I both some some new kicks from Rack Room Shoes. I got some dressy gold sandals called the Maripe Zara and she of course got some hot pink Converse All Star Lows (love baby in Converse so much)! Both of these for their styles and colors are so great for wearing into Spring and Summer. Some Spring footwear trends identified by Rack Room Shoes fashion experts and buyers include wedges, floral patterns, bright colors, boat shoes, ankle details, casual comfort shoes and jeweled sandals. Rack Room Shoes has footwear ranging from the season's latest trends in comfort, dress, casual and athletic categories. Rack Room Shoes carries top brands including Nike, Asics, Adidas, Skechers, Keds, Timberland, Birkenstock, Sperry, Steve Madden, G by Guess, Nine West, Clarks and Madden Girl, among many others.
Our outfits for this Mama / Daughter Style Series are all about Easter inspired outfits! When I think Easter outfits, I think Spring, light, colorful and pastels. Read on to see more of outfits, 3 other blogger's and their baby girl outfits and see how you can share your own Mama / Daughter outfit and WIN! 🙂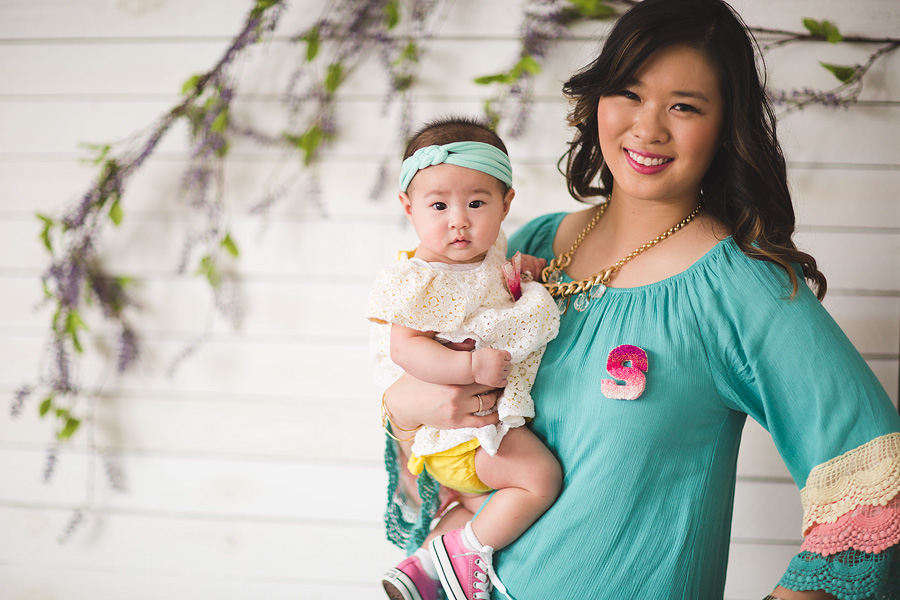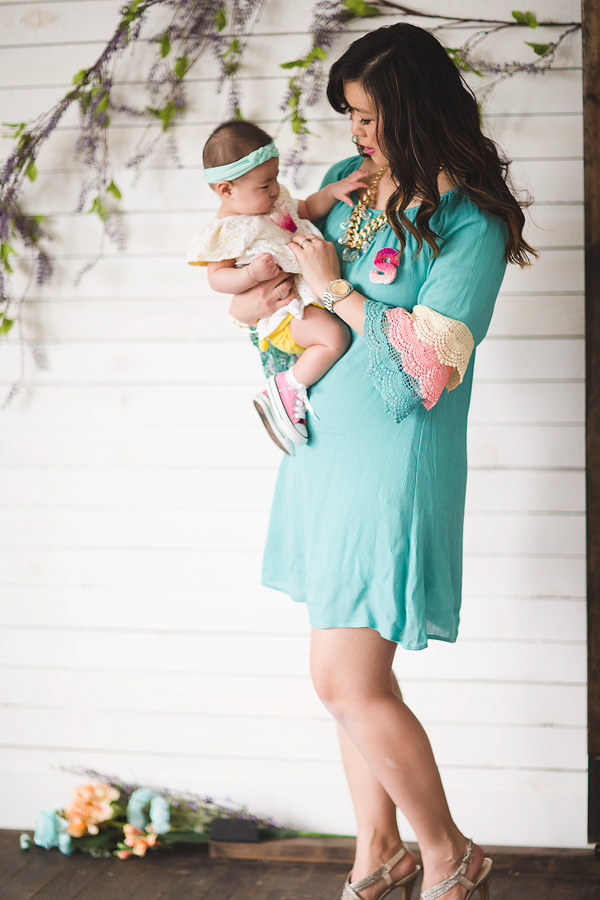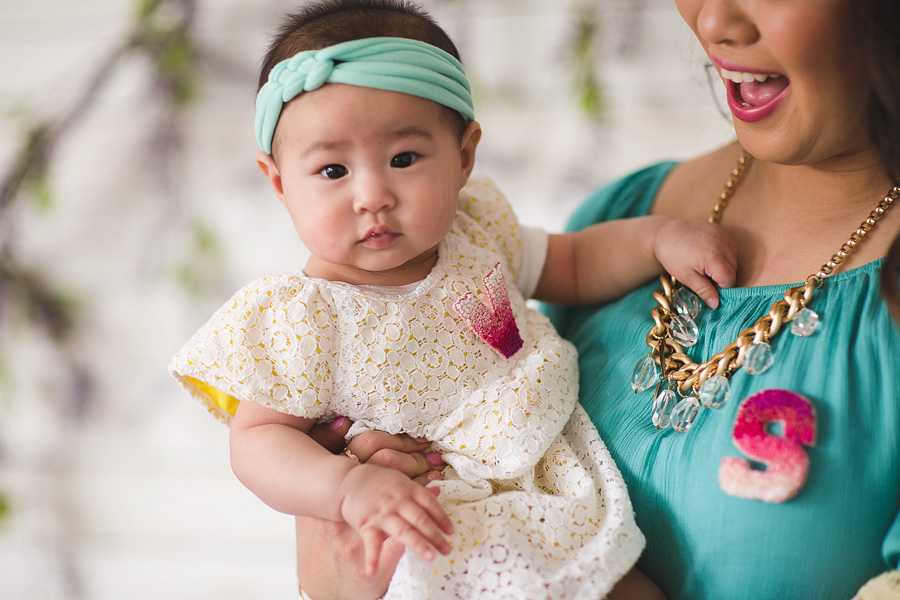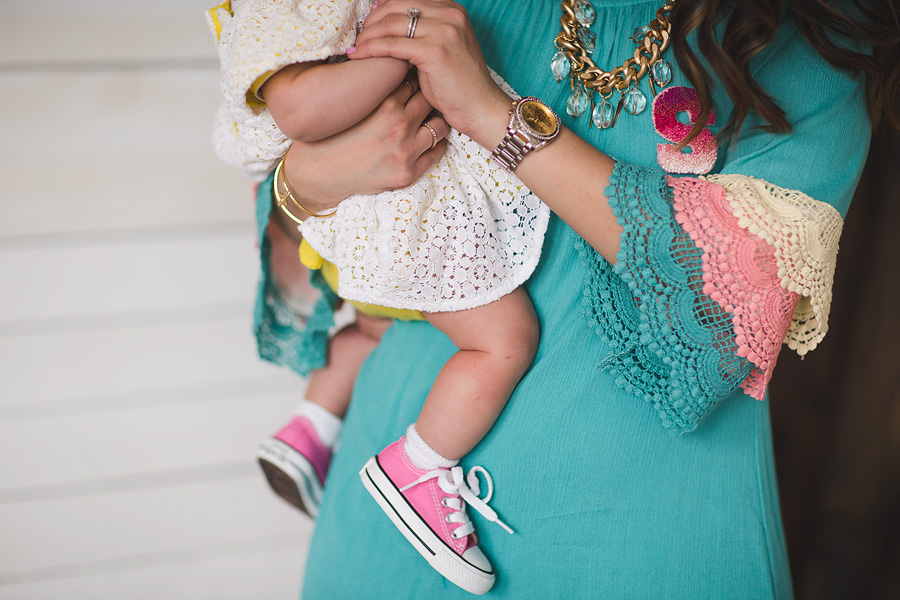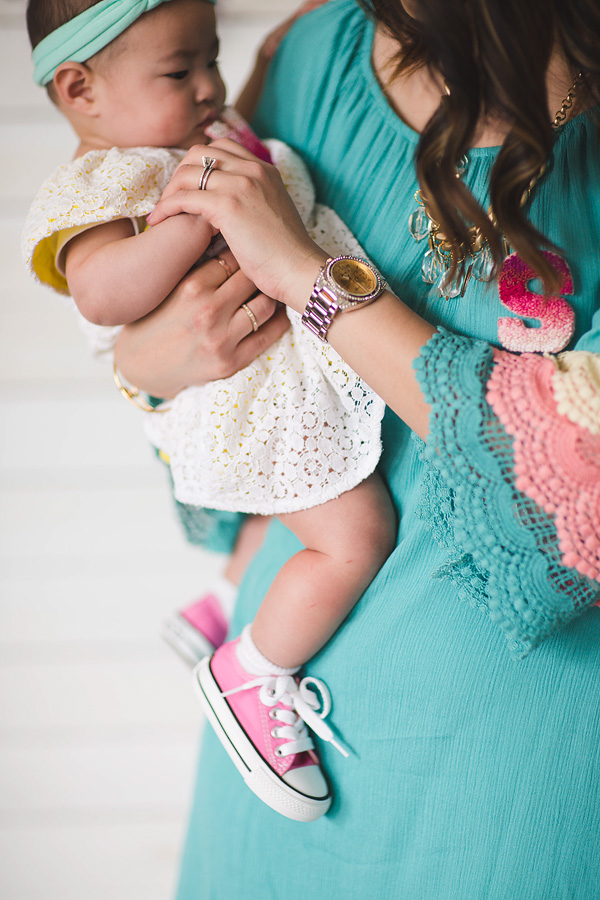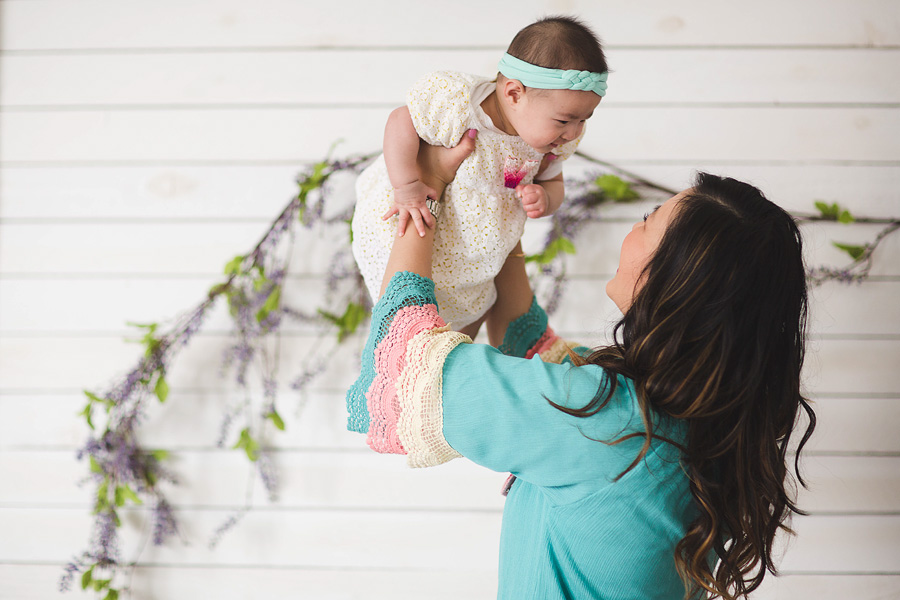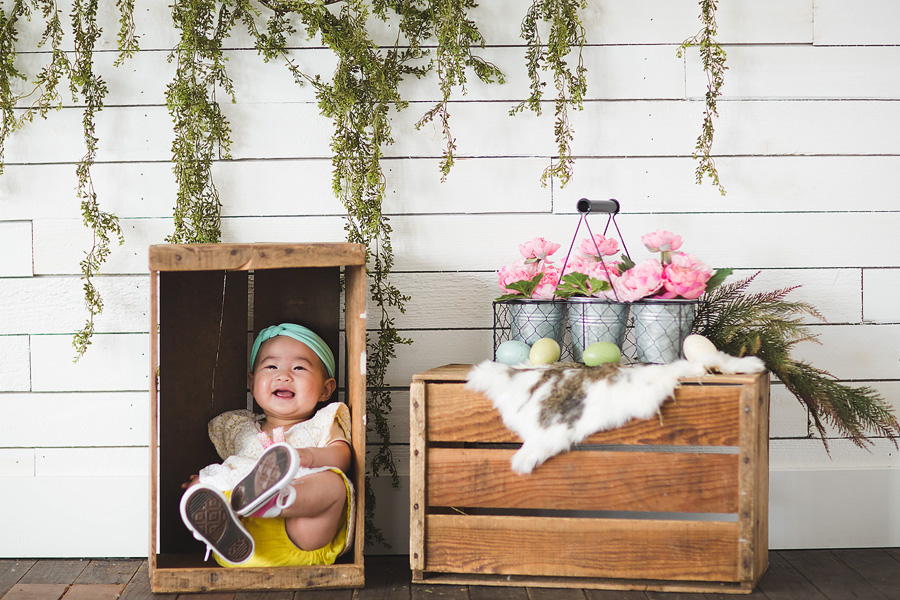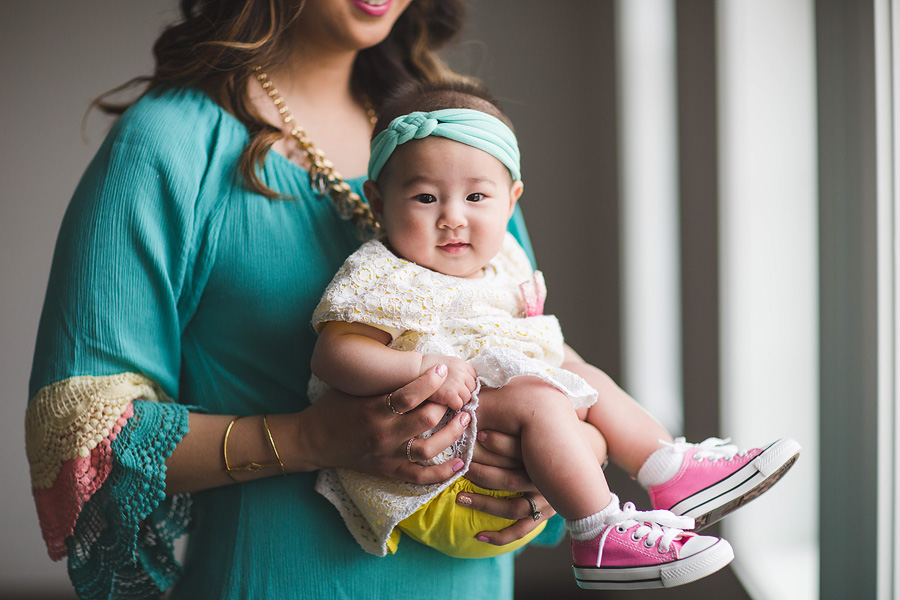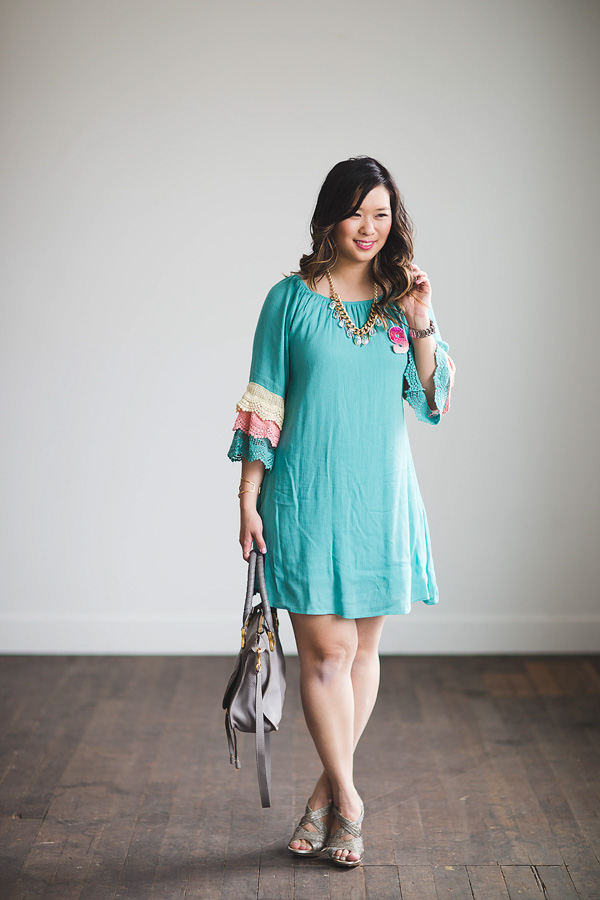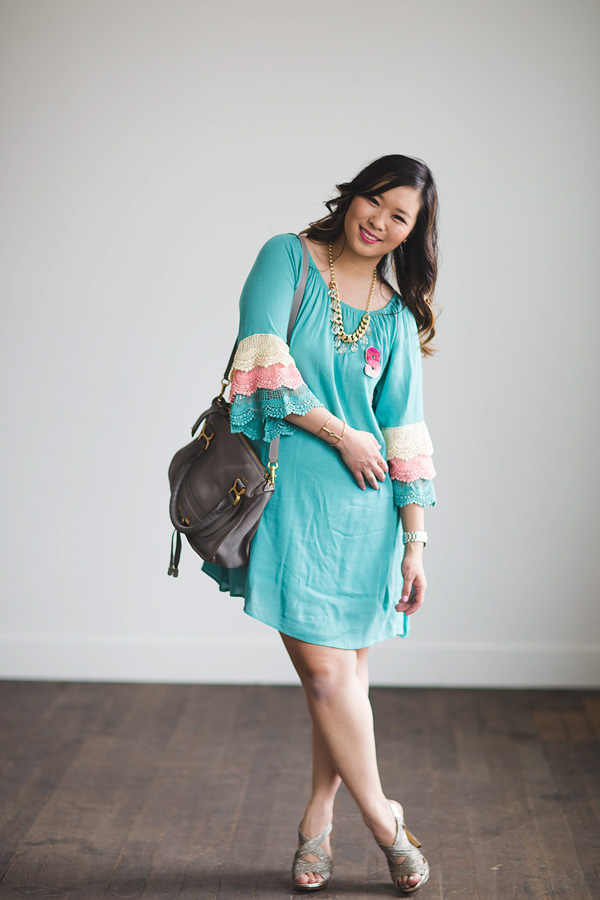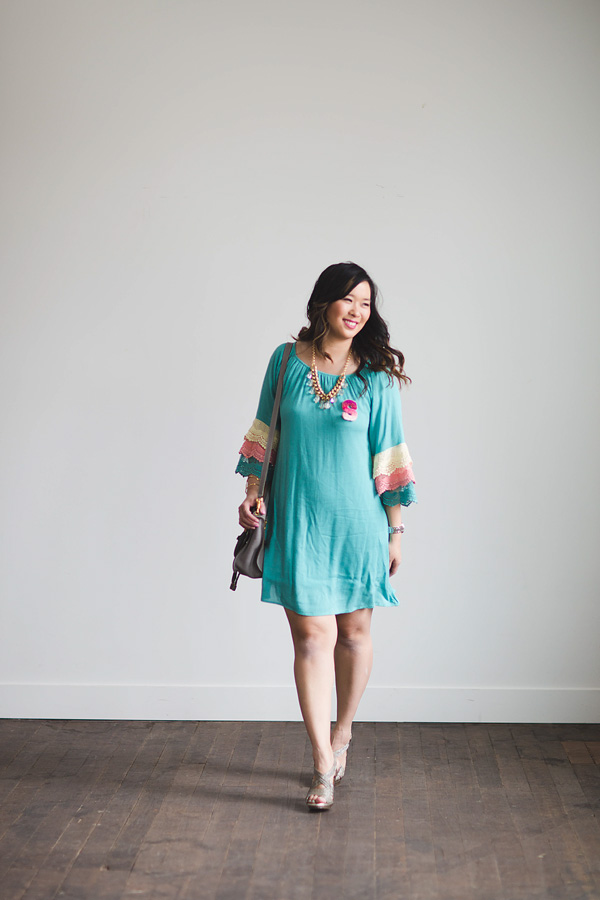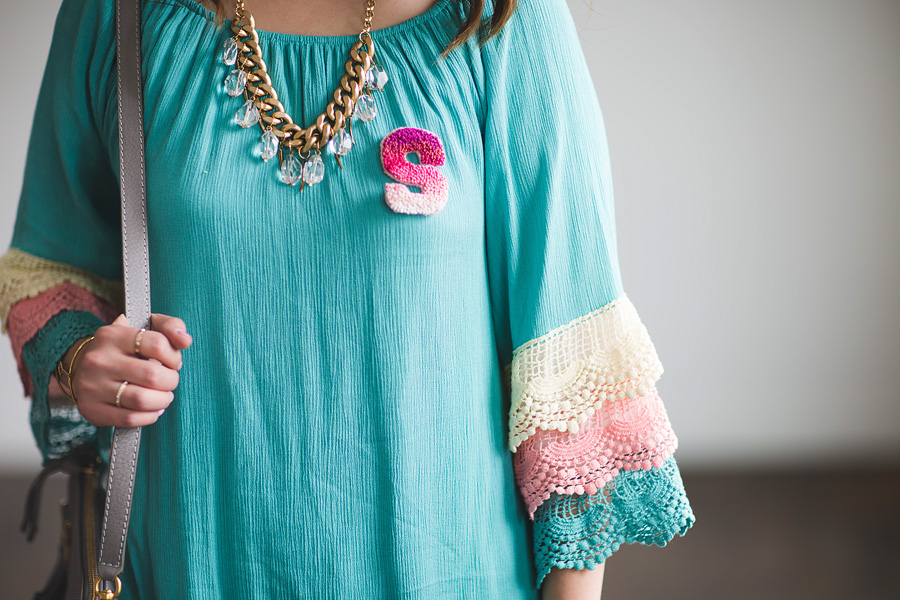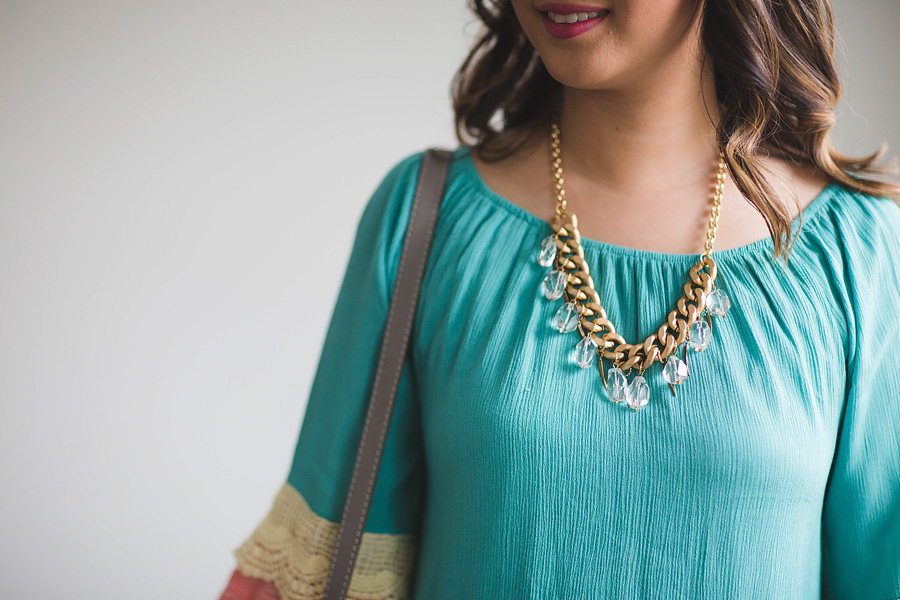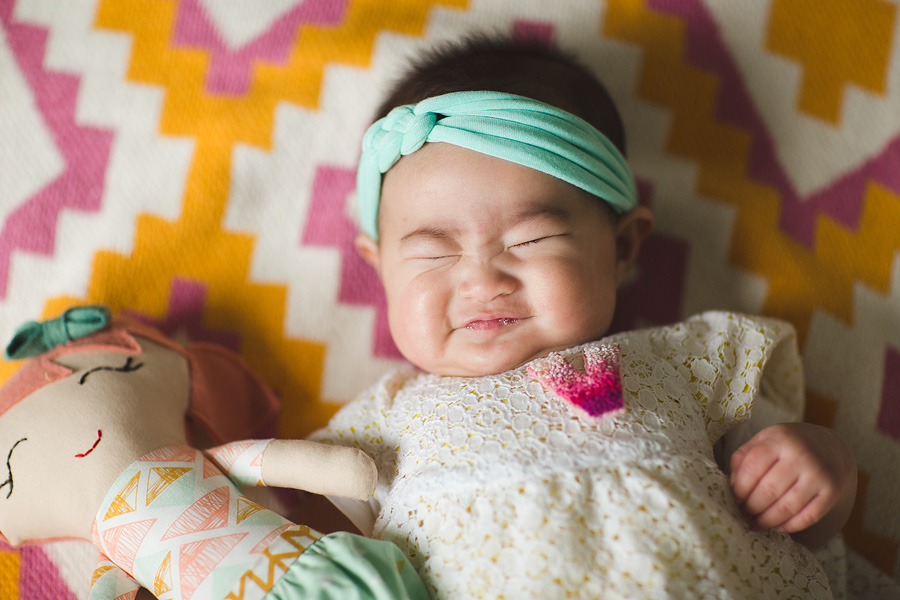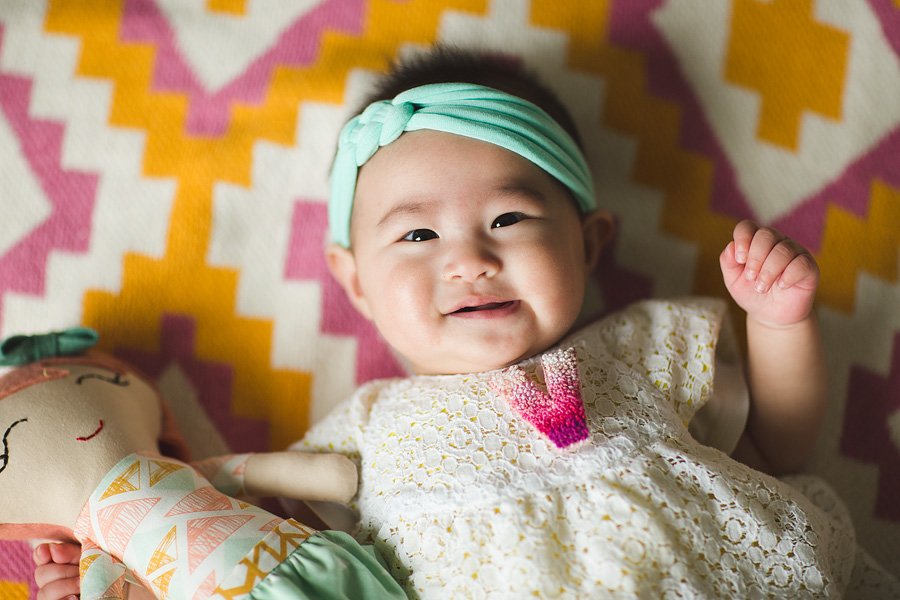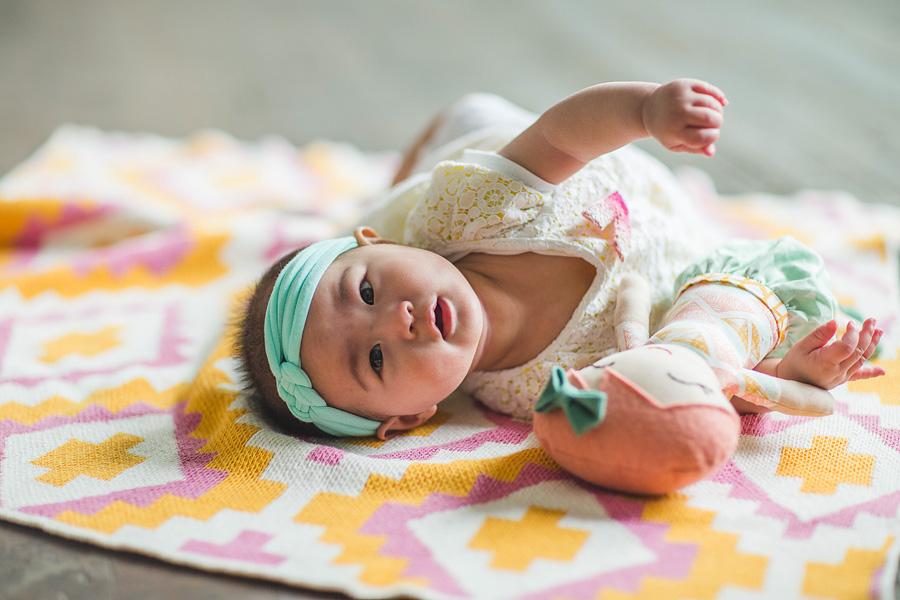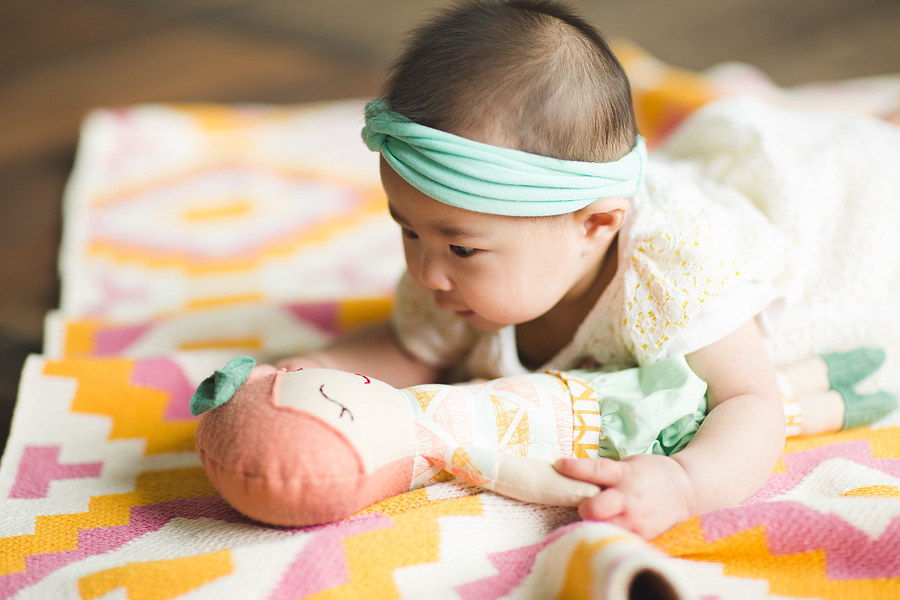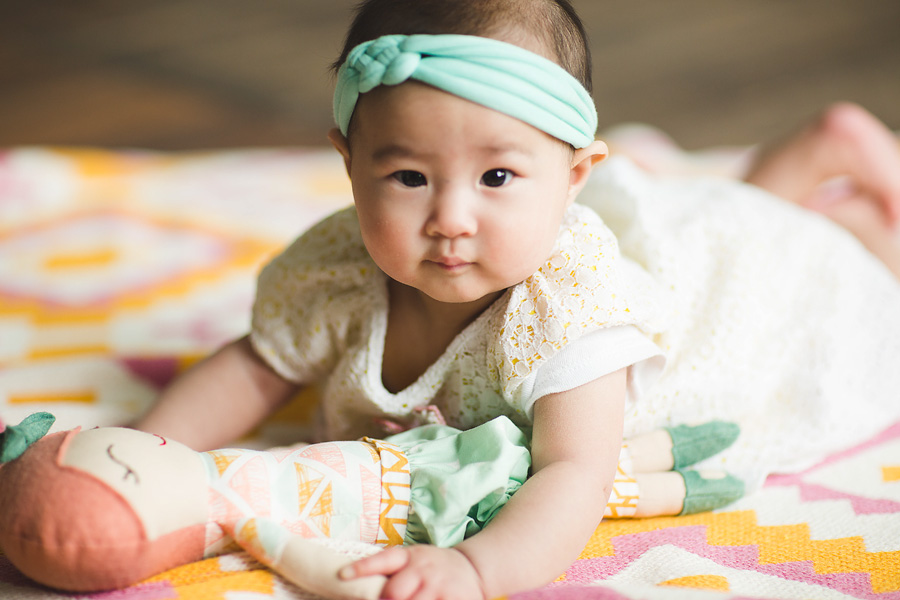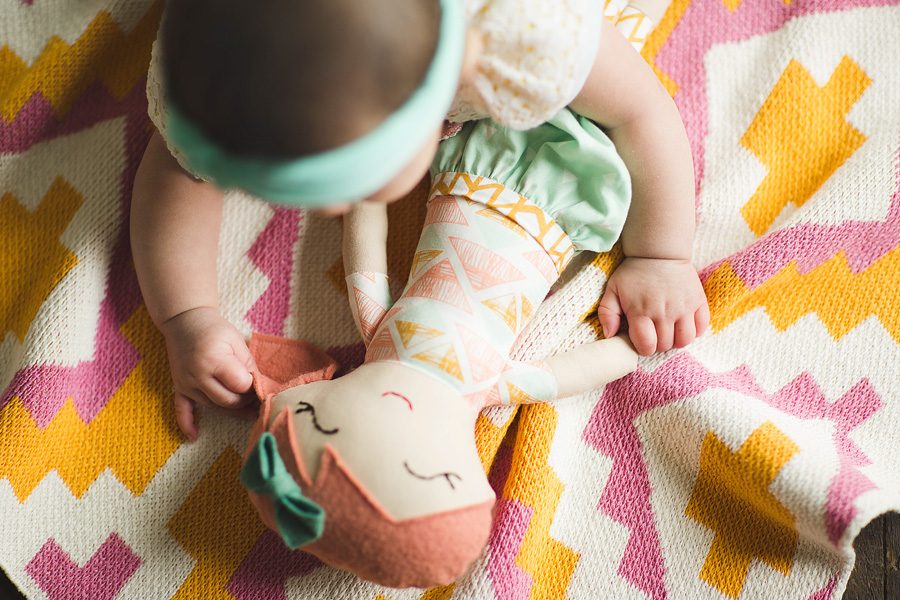 My outfit:
Dress c/o Love June Boutique
Necklace c/o eNVe Designs
"S" Pin: Hazel and Ollie
Shoes: Rack Room Shoes
Bag: Chloe
Vivian's outfit:
Dress: Kid to Kid
Headband: Holly Blossoms
Shoes: Rack Room Shoes
"V" Pin: Hazel and Ollie
Doll: My Gal Pals
Blanket: Happy Habitat
Photos by Shailynn Photography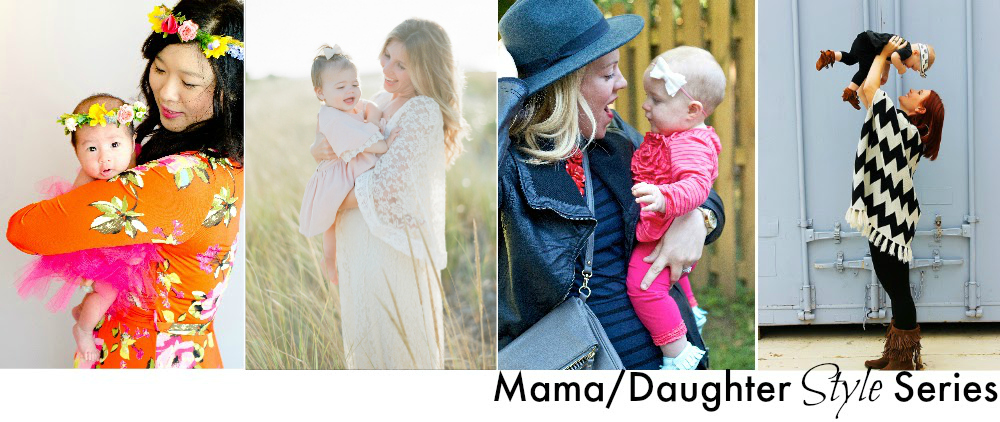 We truly hope you are enjoying the Mama / Daughter Style Series as much as we are loving taking pictures with our baby girls! Don't forget to check out the other bloggers in this series!!
/ Sandy a la Mode / Sparkling Footsteps / Chasing Davies / Lipgloss & Crayons /
Also, we want to encourage you to join in on the fun! We want you to share your Easter inspired #mamadaughterstyleseries outfits of you and your little girl (just make sure to use the hashtag so we can see your photo). You must follow all 4 of us on Instagram as well (@sandyalamode, @sparklingfootsteps, @chasingdavies, @lipglossandcrayons). You have until April 19 to get your entries in and we will pick one person to win a $40 Starbucks gift card (because all Mamas could use some coffee in their lives, am I right??).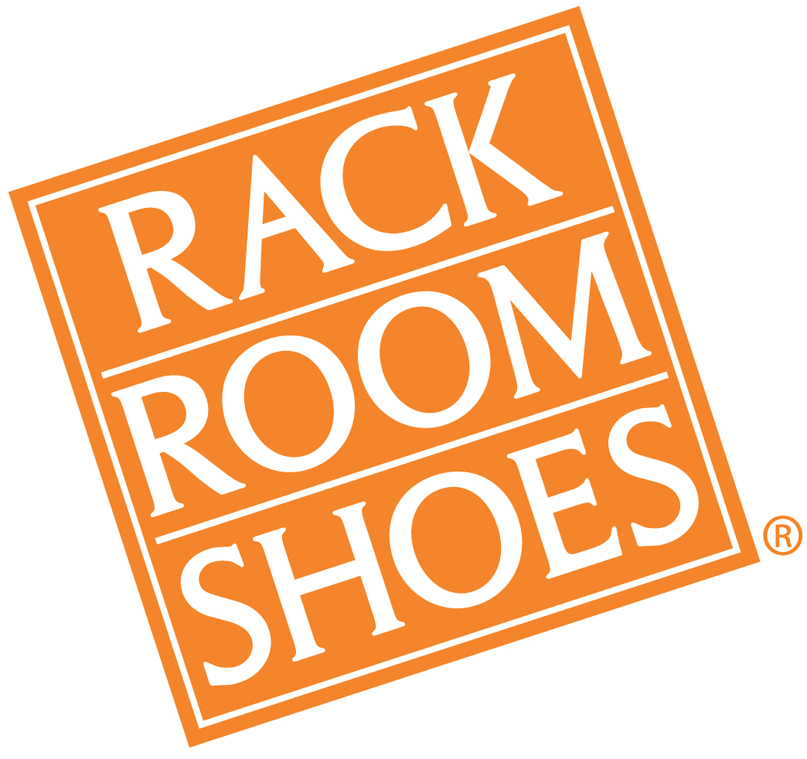 This post was sponsored by Rack Room Shoes, but all content and opinions expressed are my own.