***I received a Dell XPS 13 for review purposes, but all opinions expressed and pictures are my own.***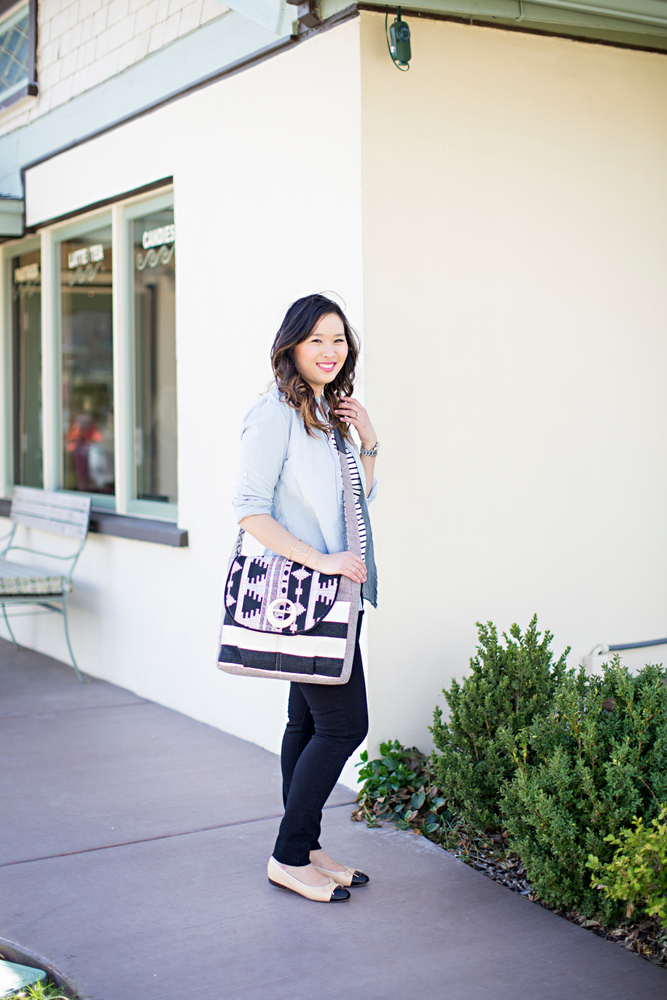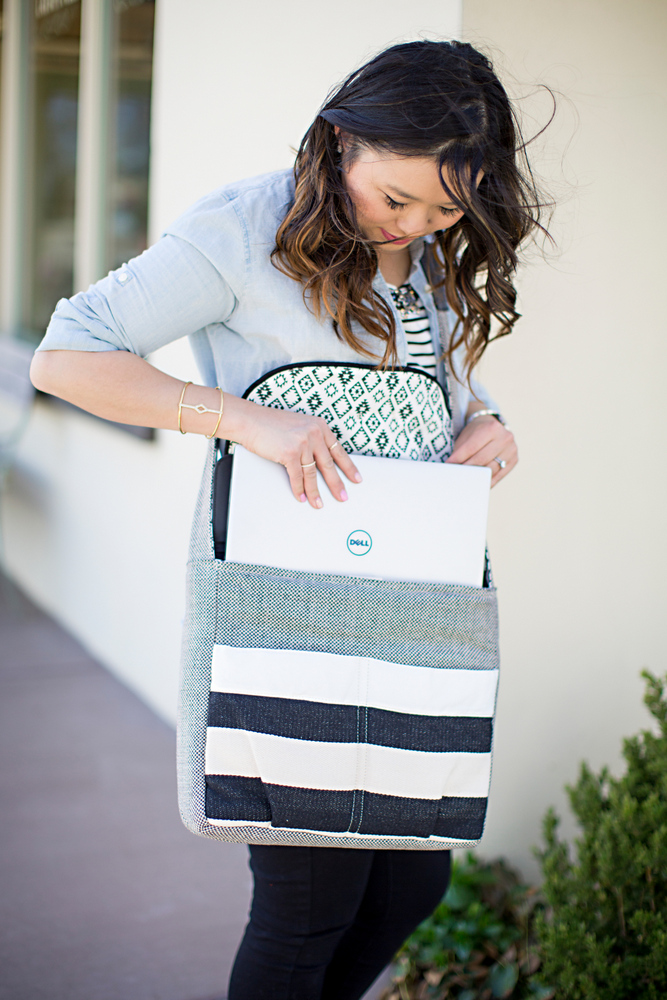 As you saw in this post, I recently received the ultra slick and long battery lasting Dell XPS 13 laptop to use and I must say that I just love it even more each time I use it. I think my favorite parts are the infinity display, battery life and how lightweight it is. And when I realized that my little laptop could fit into my new Sage & Harper bag perfectly, it got me even more ecstatic. It's the little things, guys. I love the pattern of this bag because black and white goes with so many things, the messenger bag style is perfect for when I am carrying Vivian in my other arms, and it could be a laptop bag or an every day bag.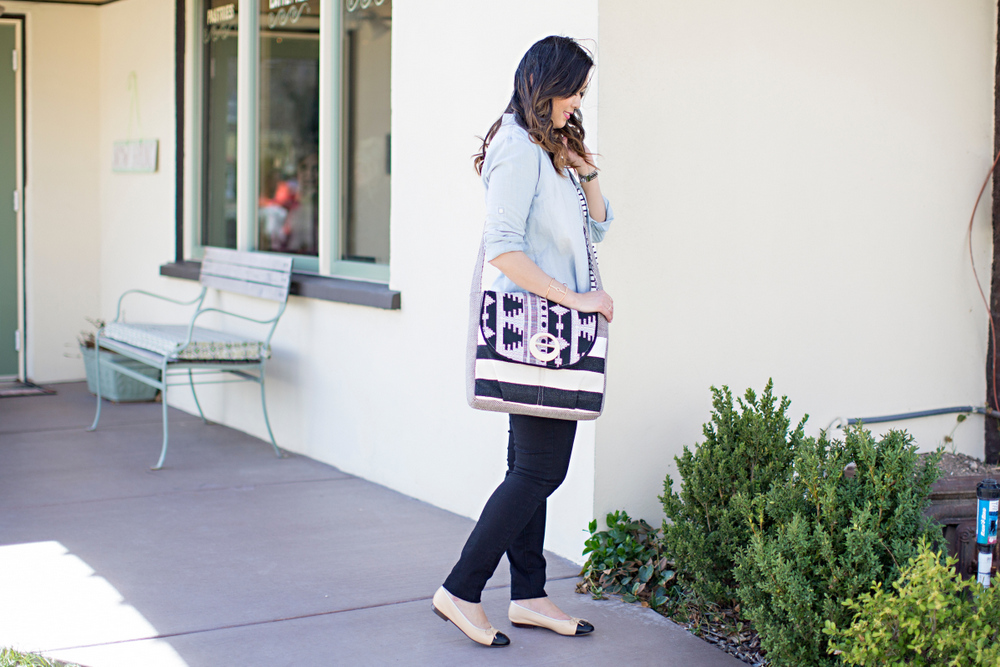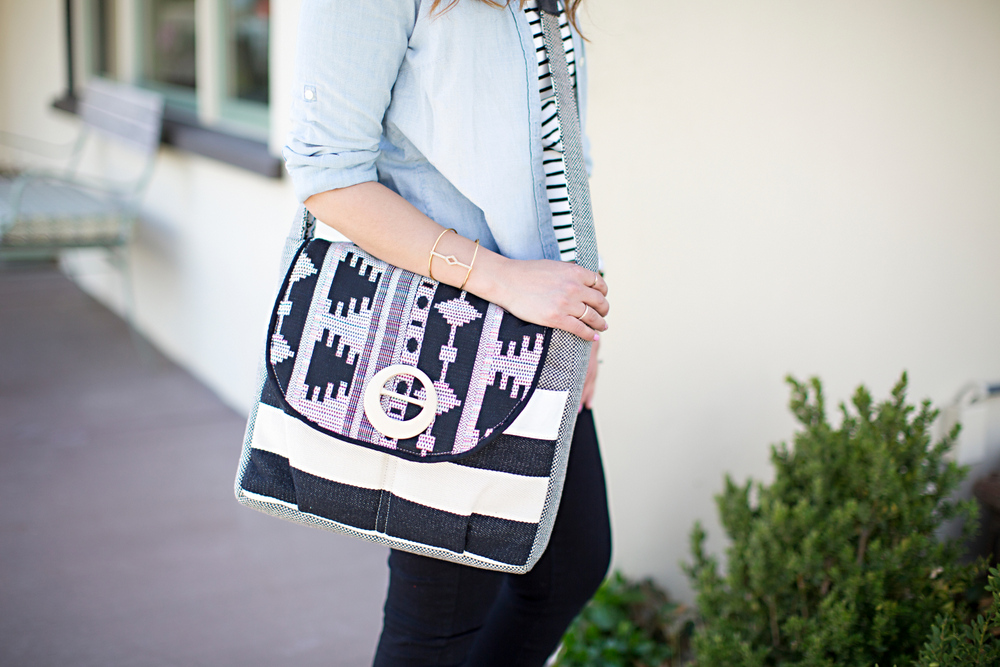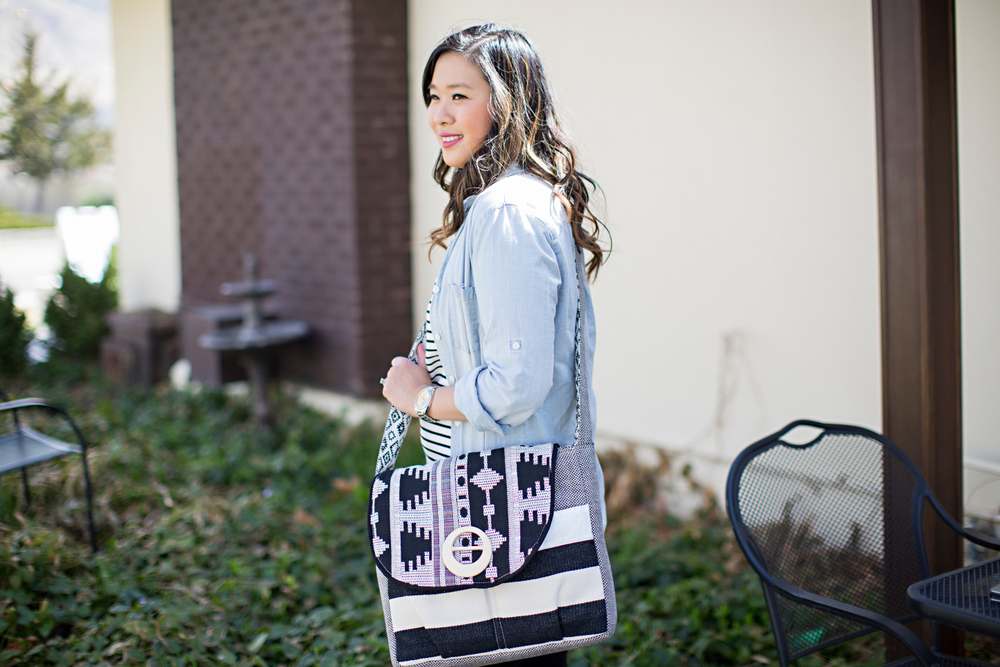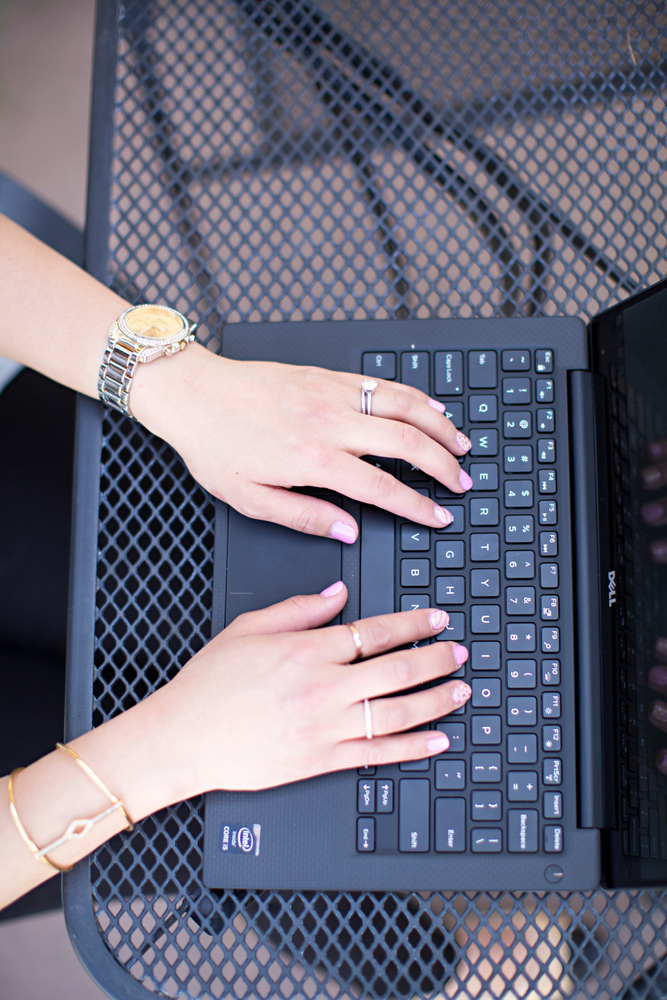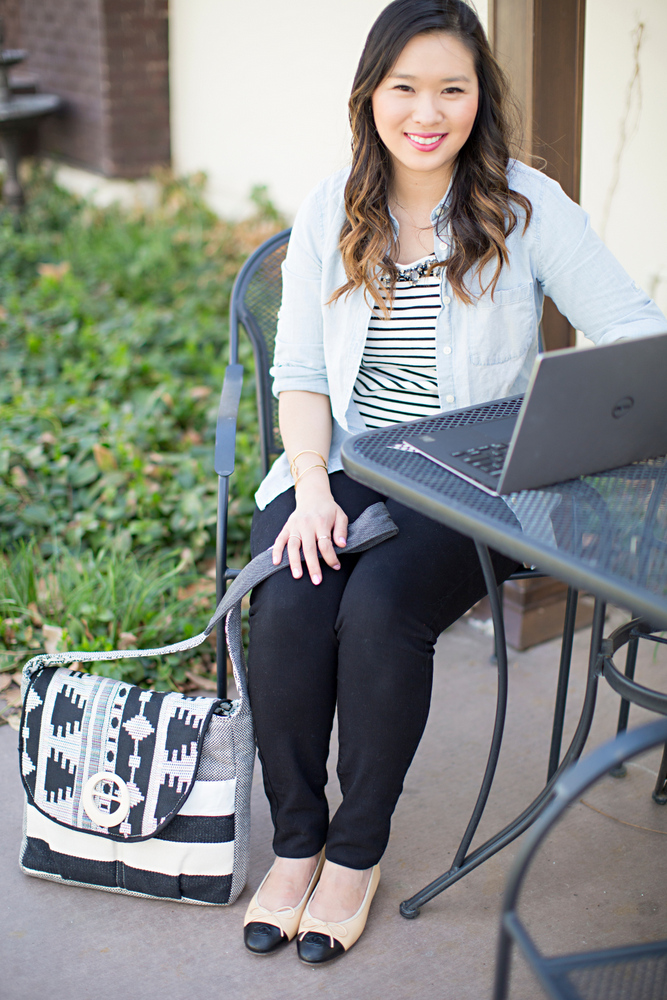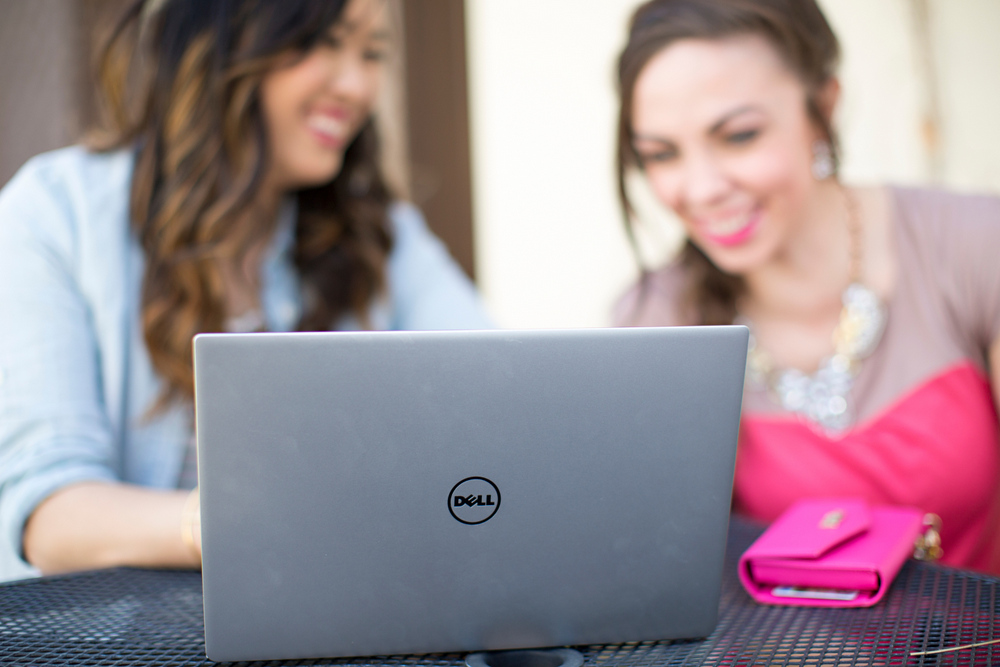 The other day I had a little blogging pow wow with my girl Emily from Lovely Deseret and some other bloggers! This girl has got mad style and is just so sweet! I love making new local blogger friends in Utah, it's so fun. And we pretty much have a lot of the same clothes or the same type of style, so you should definitely go and follow her too!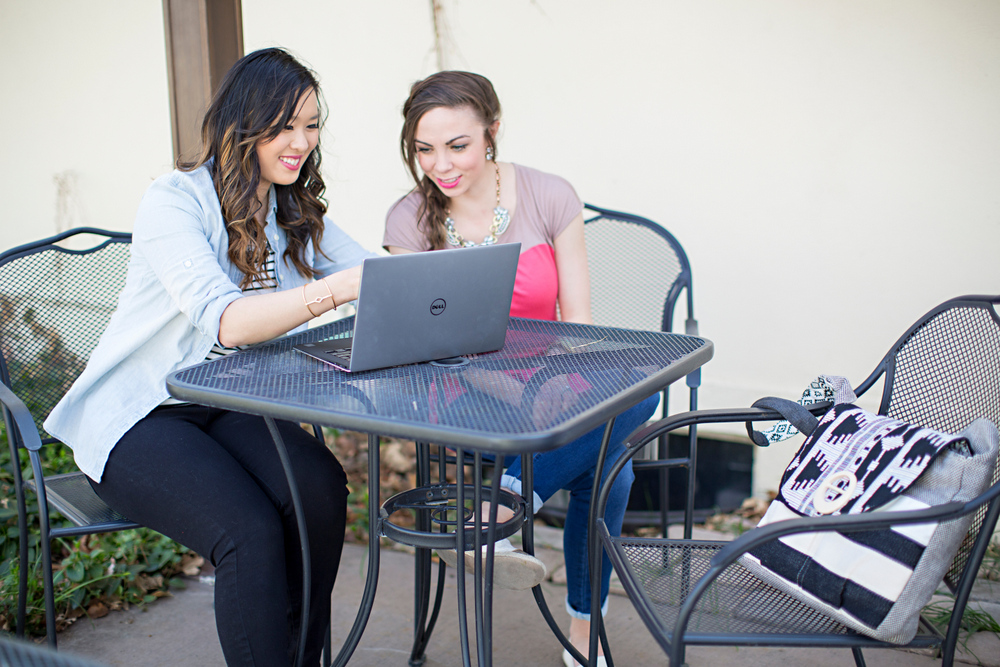 Outfit Details:
Tank: J.Crew
Chambray: J.Crew
Jeans: Forever 21
Shoes: Chanel
Bracelet: Pink Peonies Collection
Bag c/o Sage & Harper
Laptop c/o Dell
Photos by Diana Putnam Photography
Again, if you are in the market for a new laptop, you can buy a Dell XPS 13 for yourself here or here. You surely will not be disappointed!