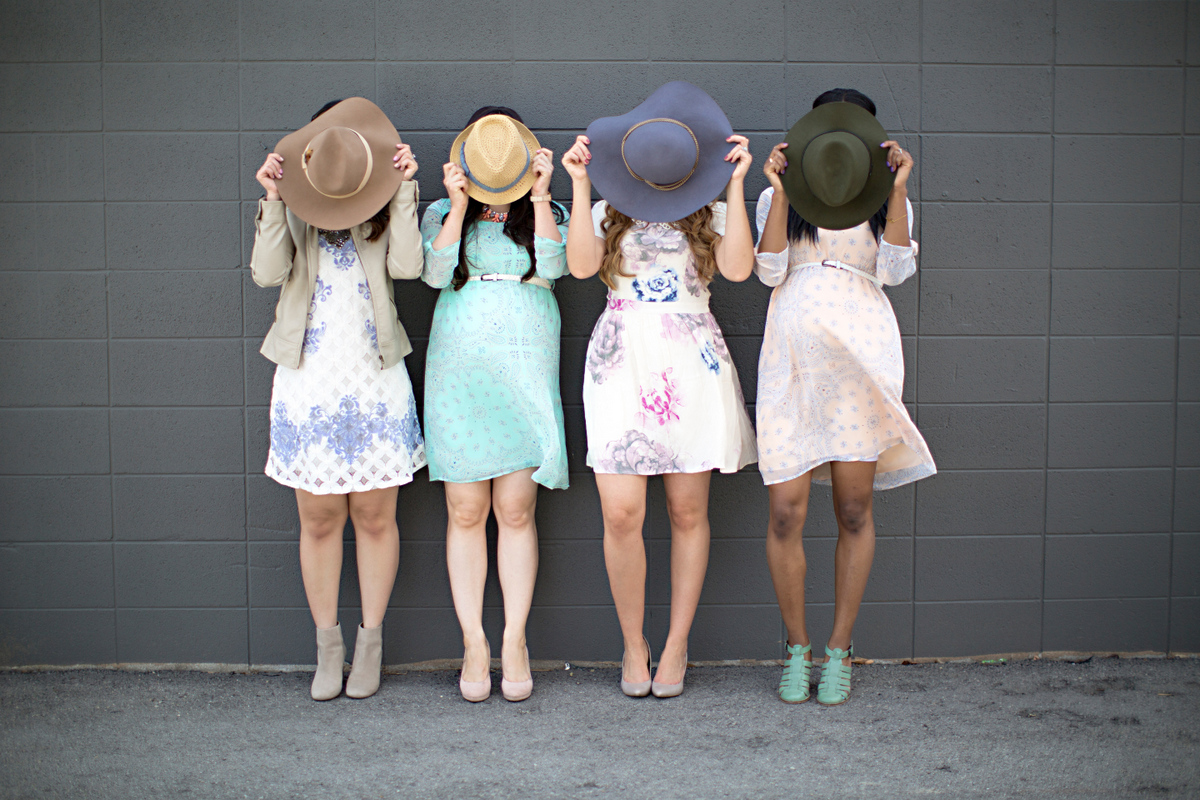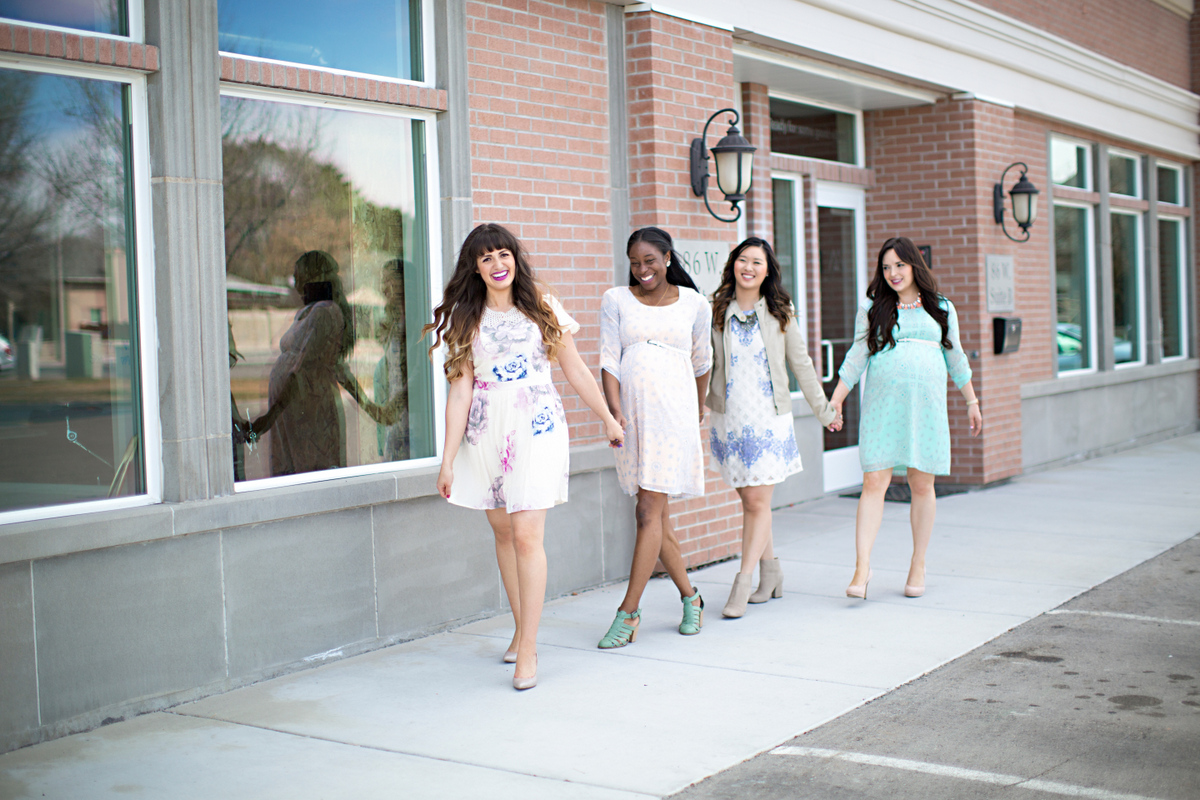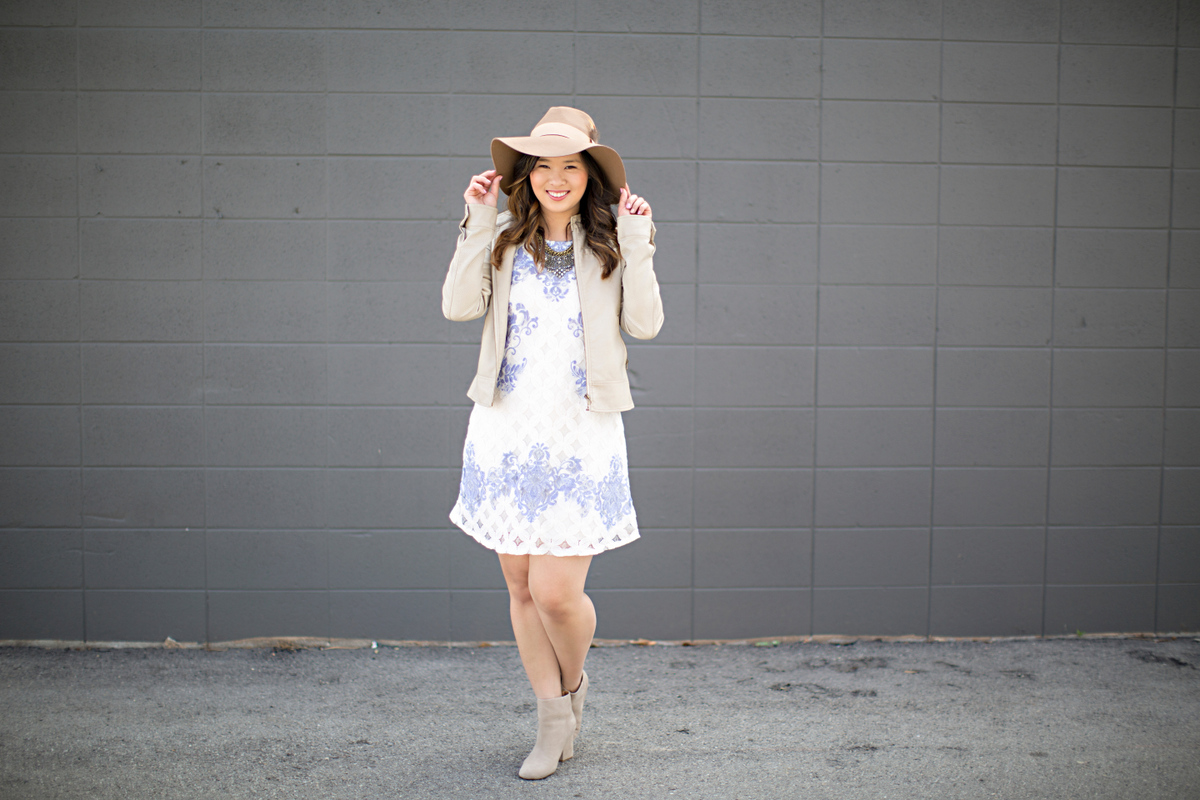 It makes me sad that this is part 3 of 3 of my Spring Style collaboration series with my dear blogger friends. If you missed part 1, you can see it here where we styled cardigans. If you missed part 2, you can see it here where we styled maxi dresses.  Cecilia of Dearest Lou, Autumn of Autumn Klair and Fatima of Lesdedrickson are the sweetest girls and mamas ever and they crack me up and make me smile daily. Fatima is moving away soon and we are all so torn up about it. :*(  I seriously don't know what we're going to do without her and I am just so sad that I won't get to spend much time loving on her new baby girl once she is born. I kind of miss the itty bitty newborn stage (not the sleepless nights though) and just want Vivian to stop growing!!!
For this series, we all styled shorter dresses and they are just so perfect for Spring. All you got to do is throw on some heels or flats or even sandals, and some fun accessories and your outfit is good to go. Again, I am so happy that girls can wear dresses, it's the best thing ever invented!  😉
Also wanted to give a HUGE BIG thanks to PinkBlush for sponsoring this 3 part series for us!  WE LOVE YOUR STUFF!!!!  Go check them out if you haven't already, you will love their stuff too!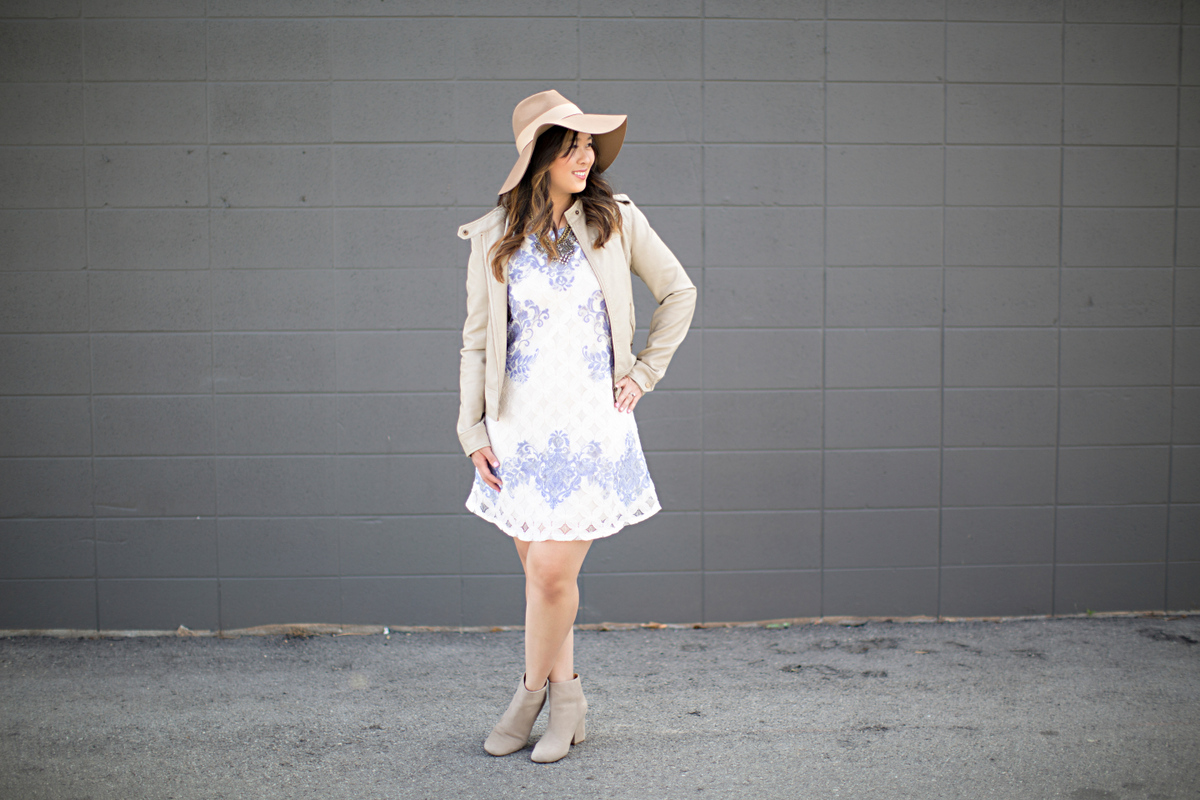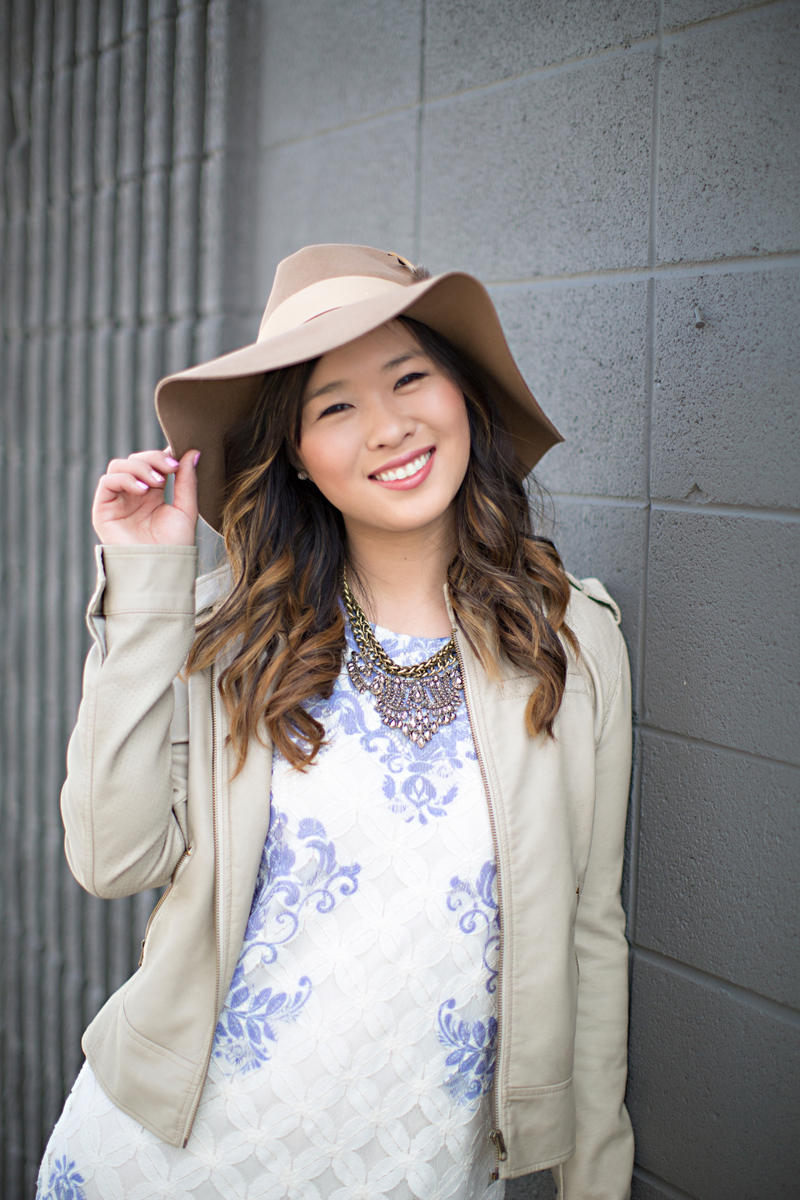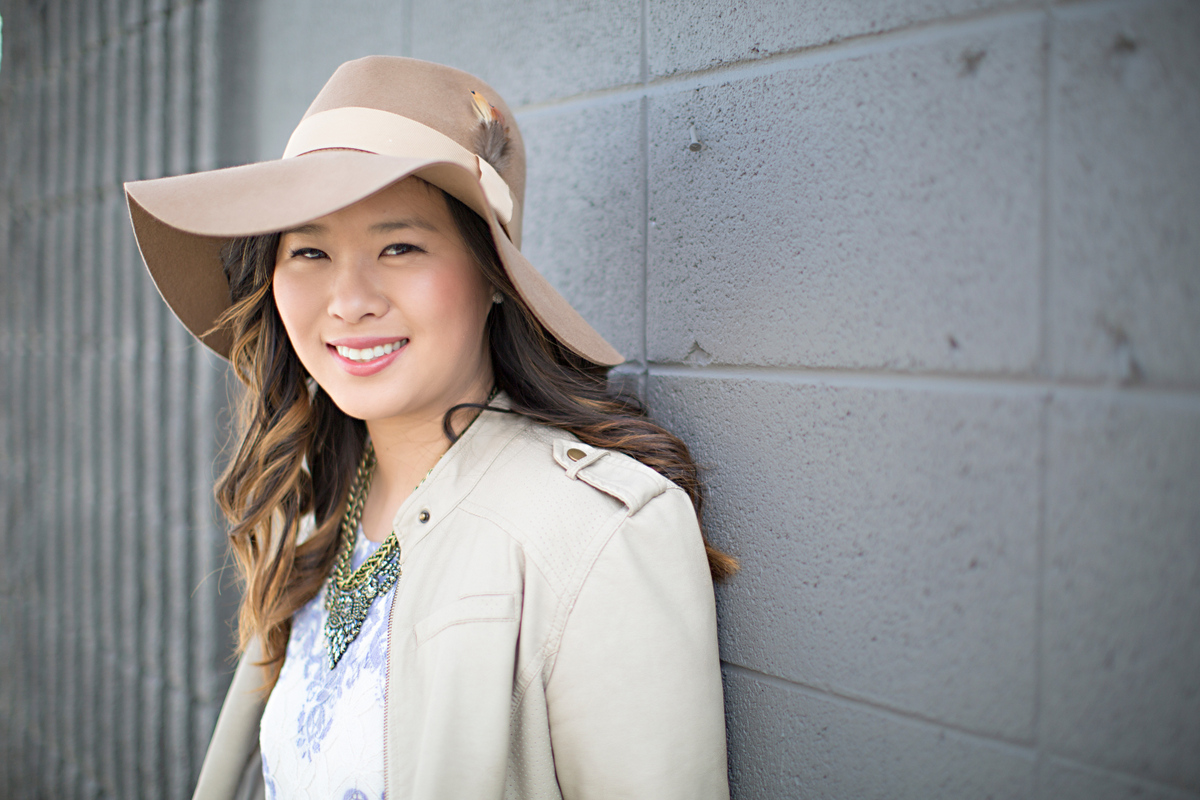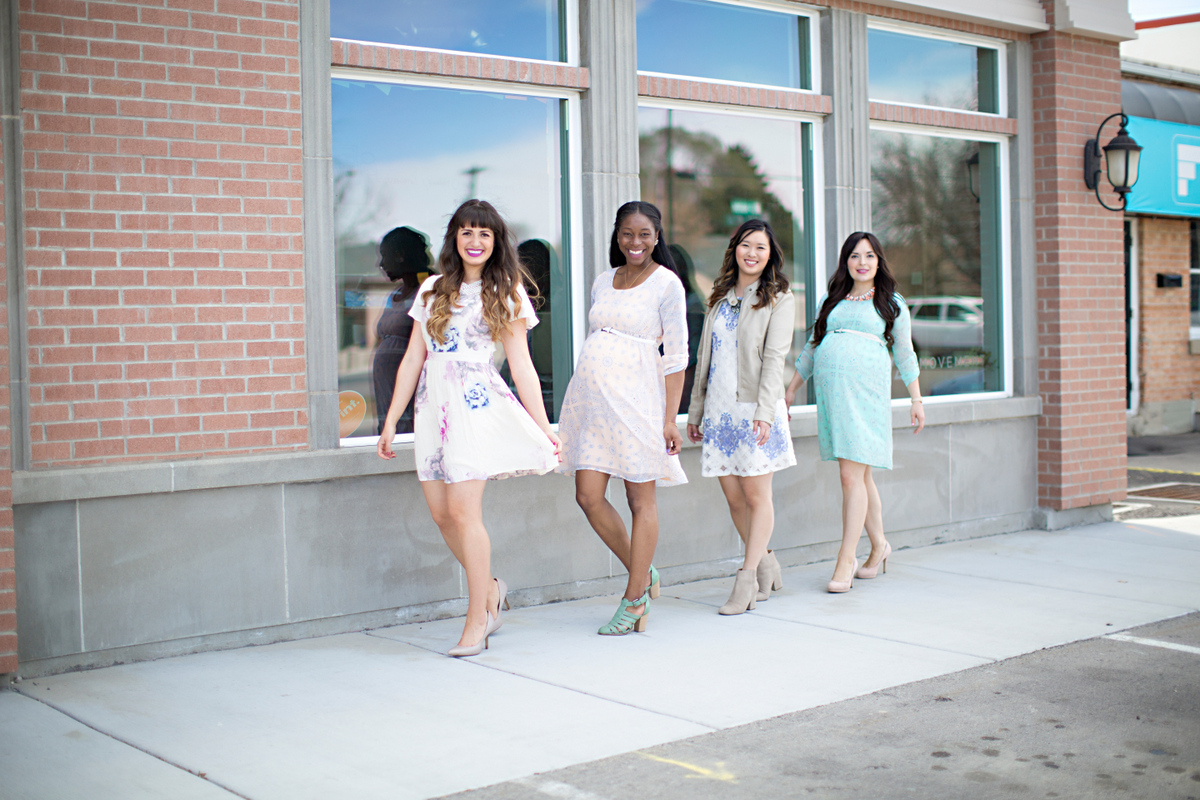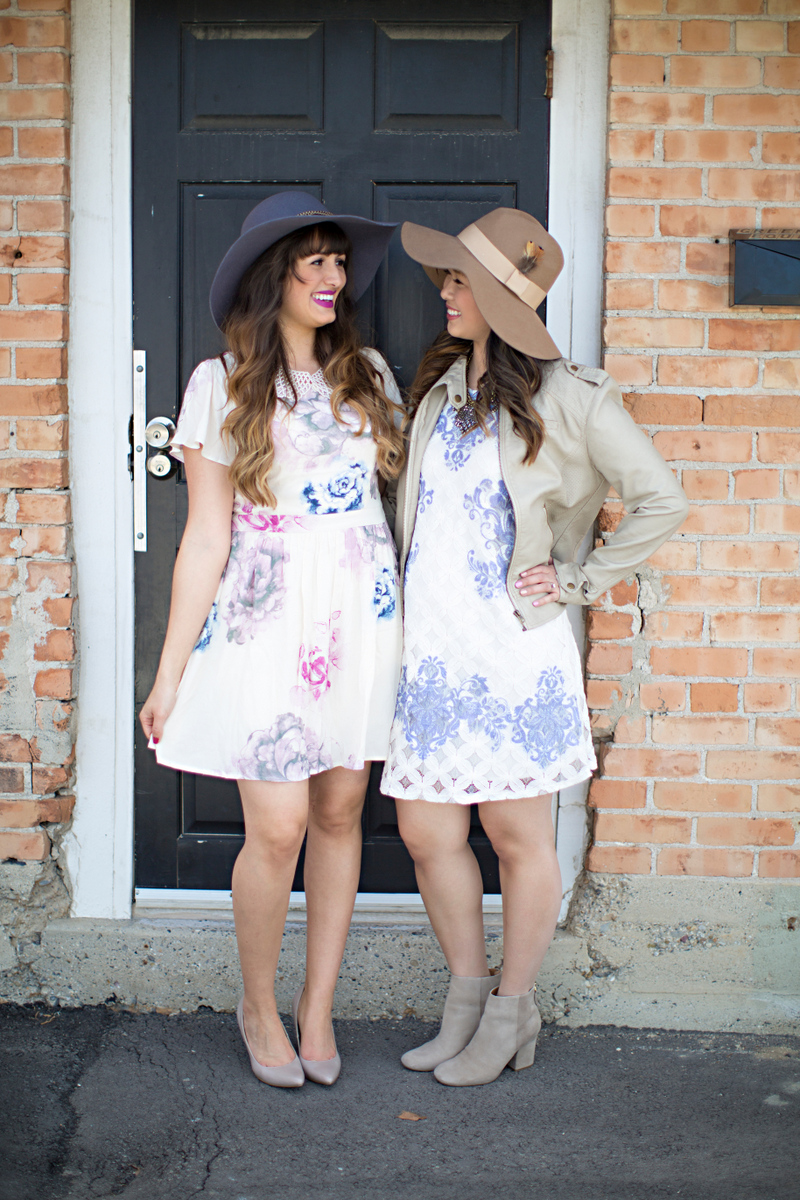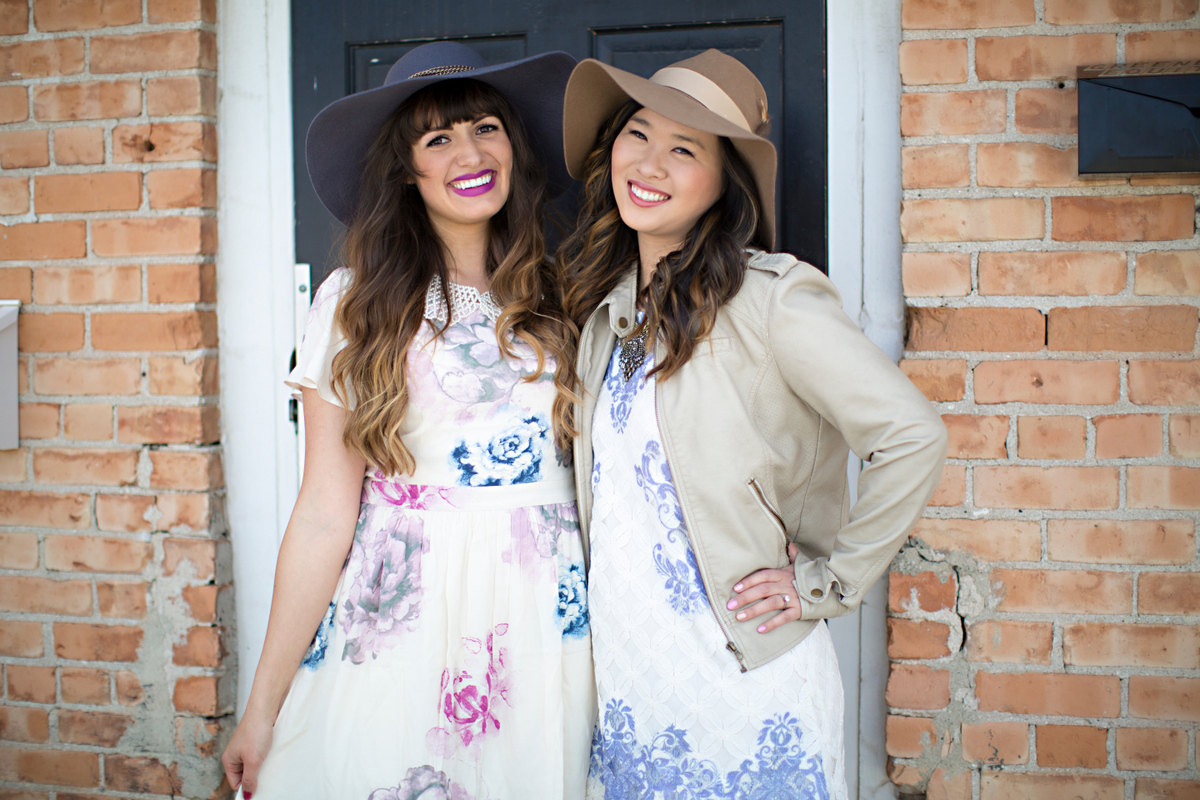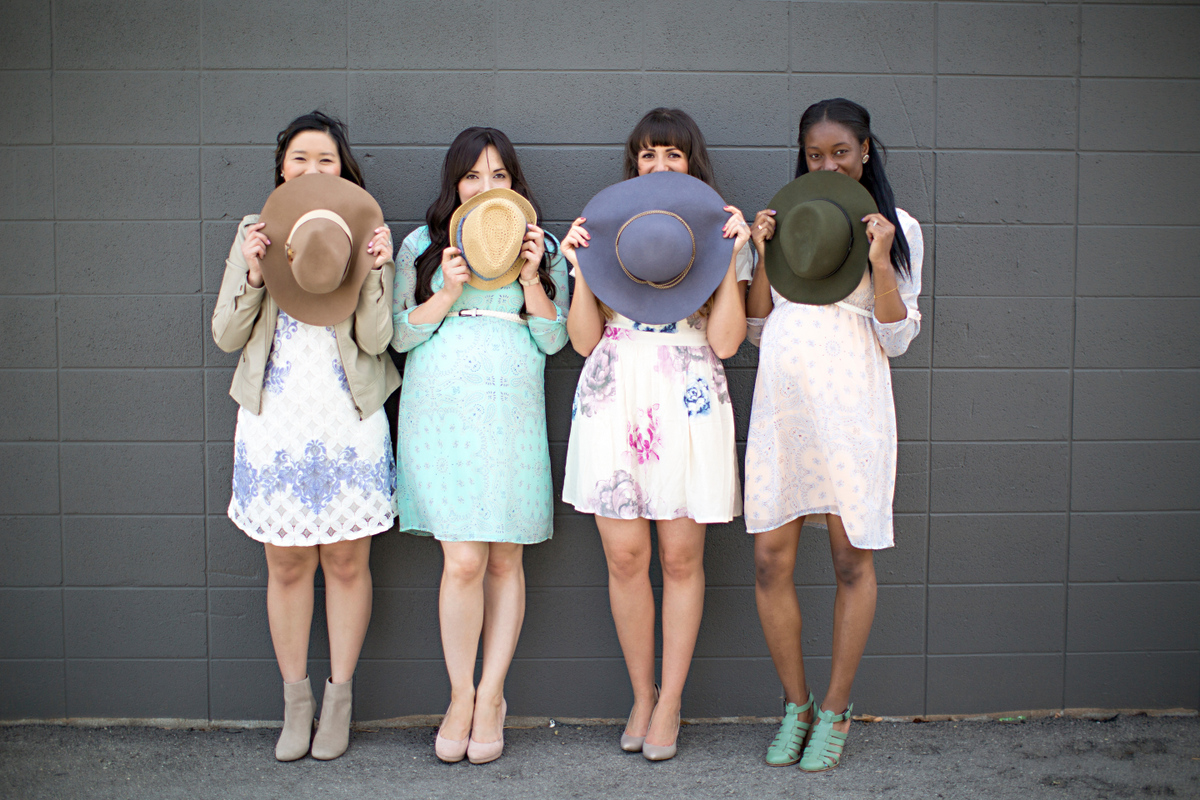 My outfit details:
Dress c/o PinkBlush
Jacket: Target
Hat: Lulu's
Shoes: Target
Necklace: Heart & Home Collection
Shop Cecilia's dress: PinkBlush
Shop Fatima's dress: PinkBlush Maternity
Shop Autumn's dress: PinkBlush Maternity
Photos by Diana Putnam Photography
Hop on over for to my Instagram page for a giveaway for $75 to PinkBlush or PinkBlush Maternity for YOU + A FRIEND!!