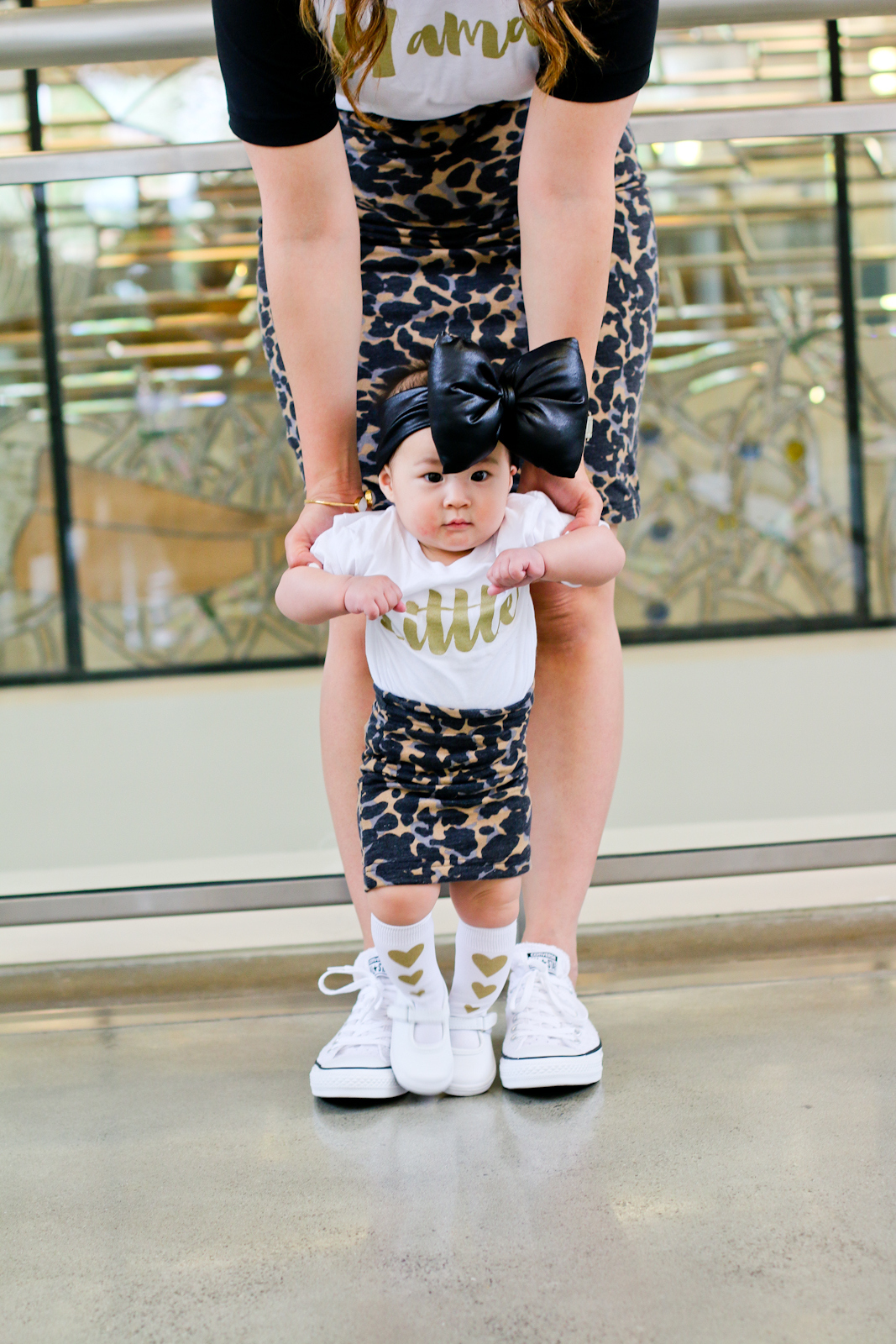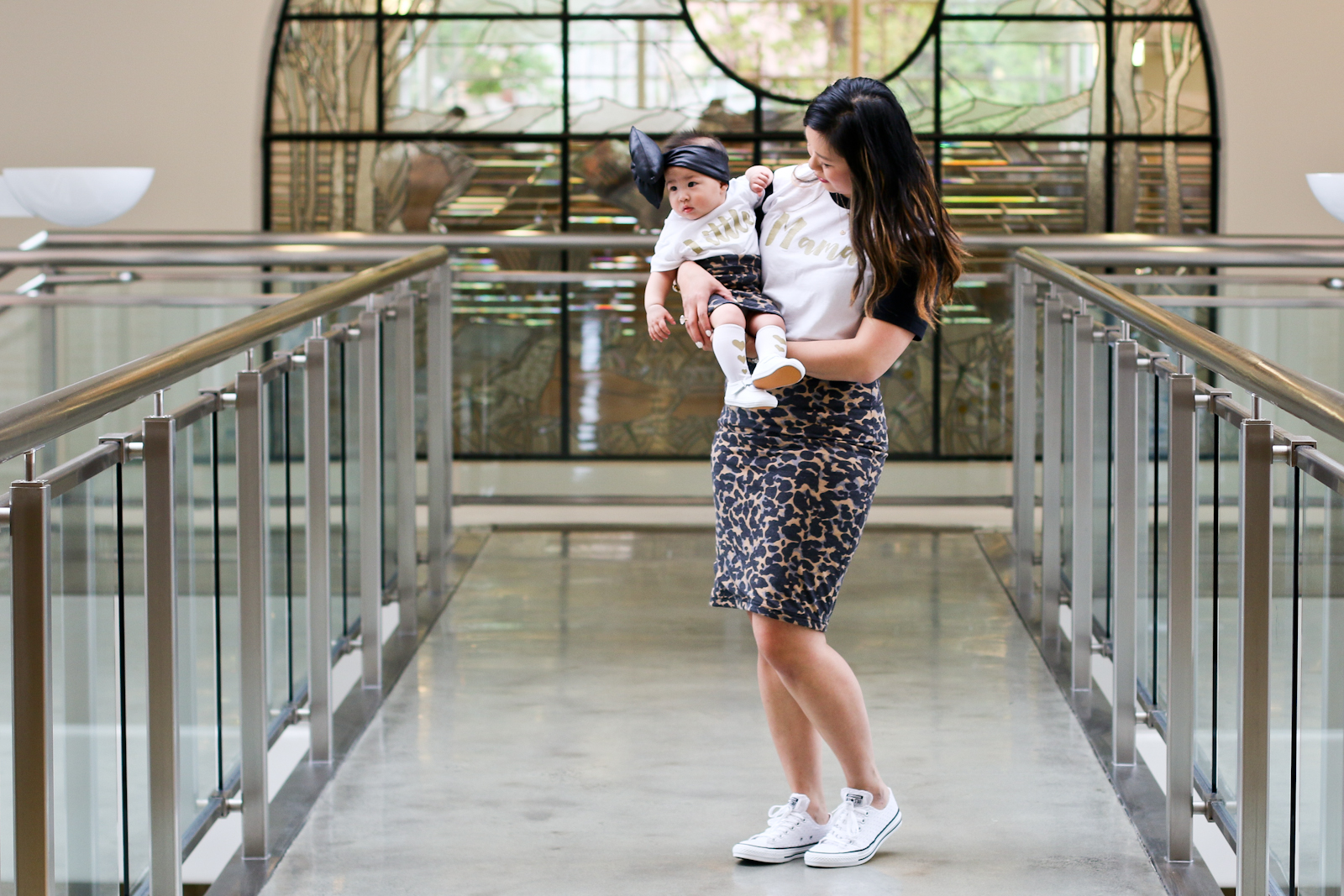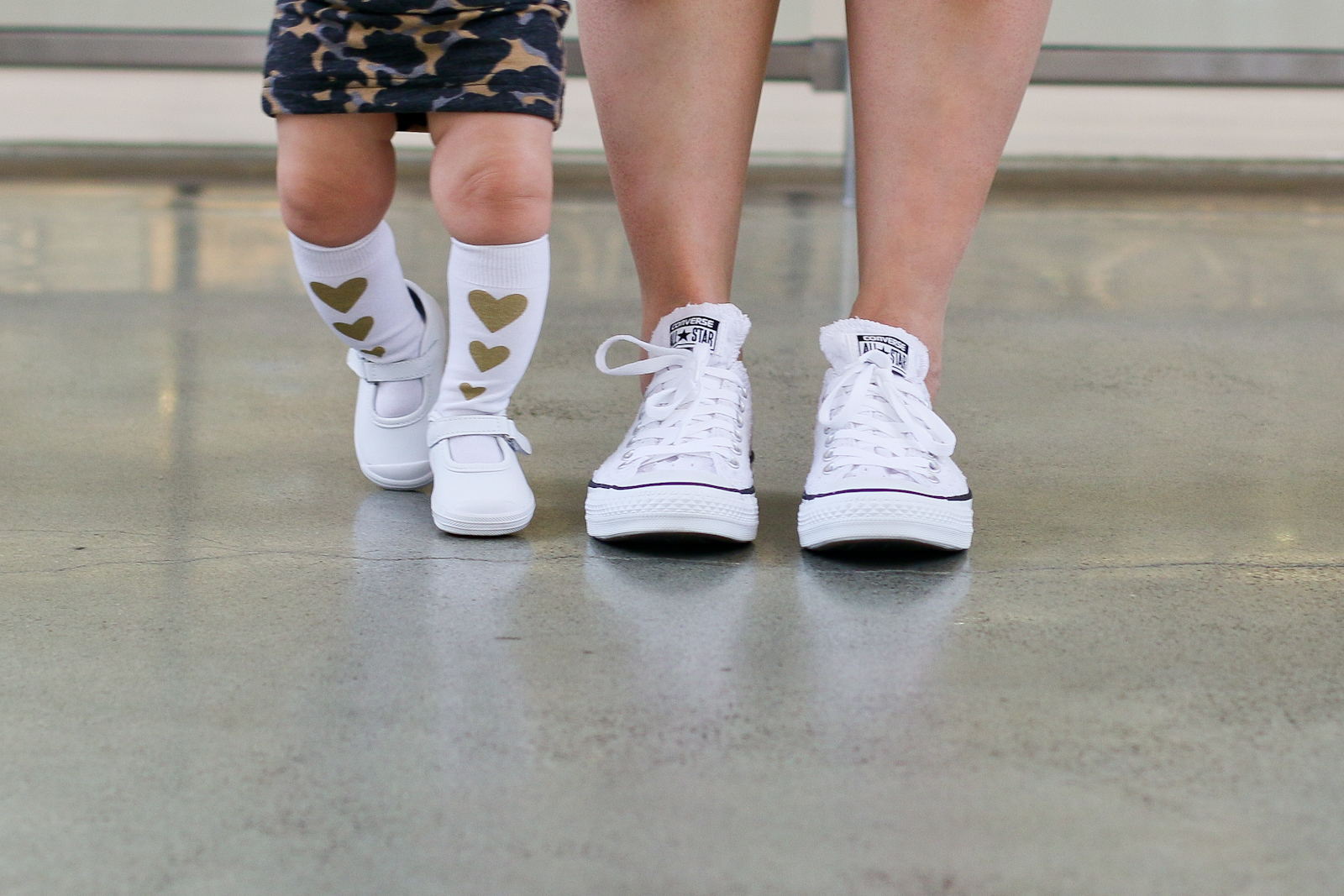 This was my first Mother's Day with my baby girl and I must say that being a Mama to a boy and a girl is just perfect. I feel like I've got one of the each, the best of both worlds (or the worst of both worlds), and it was fun to celebrate a day for Mother's. But really, I think that this day should just be Women's Day. There's so many wonderful women out there that should be celebrated, whether they are Mamas or not. I have friends that are fighting the battle of infertility or those who have lost a child, I know many women who don't want to become mothers, or those that are mothers to pets… really Mother's Day should be celebrating all the strong amazing women out there, am I right???
For this outfit, I wanted to go for a more fun and sassy, yet casual look. We are both wearing casual white sneakers from Rack Room Shoes. I love these for both of us because white goes with SO many different outfits and are so perfect for Summer!
I recently discovered Color Me and I can't wait to go back and shop for more. They have the cutest matching Mama and daughter skirts. Kids sizes range from 0-3 months on up to 6T, Women sizes range from XXS to XL. Their clothing is made with mamas in mind since they have flattering lengths, forgiving styles and can even be worn for maternity. Their goal is to inspire women to live and give colorfully, I love that! They always have free shipping on orders $50+ and for the month of May if you spend $50 you will also receive a cute CM tote. Their new Summer line releases at the end of the month and it will include some new shirts and skirt styles so you'll have to go back and see!
I love these River and Grace Co Mama and Little tee as I have a special place in my heart for gold! My tee is super duper soft and I love the contrast in the sleeves. Oh and that BIG BOW of hers? It's so ridiculous and cute and sassy and I think it's just so fun!!!! 🙂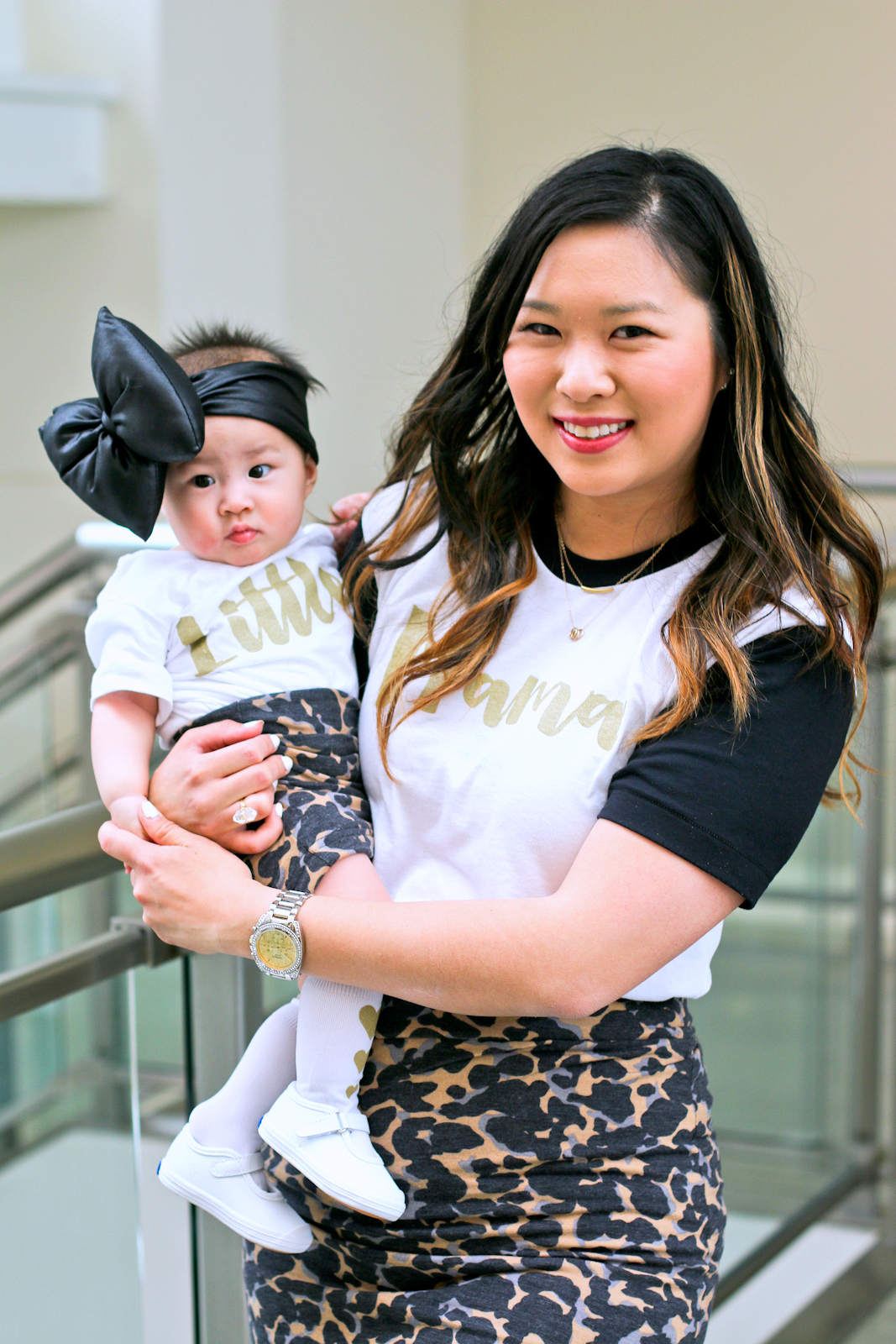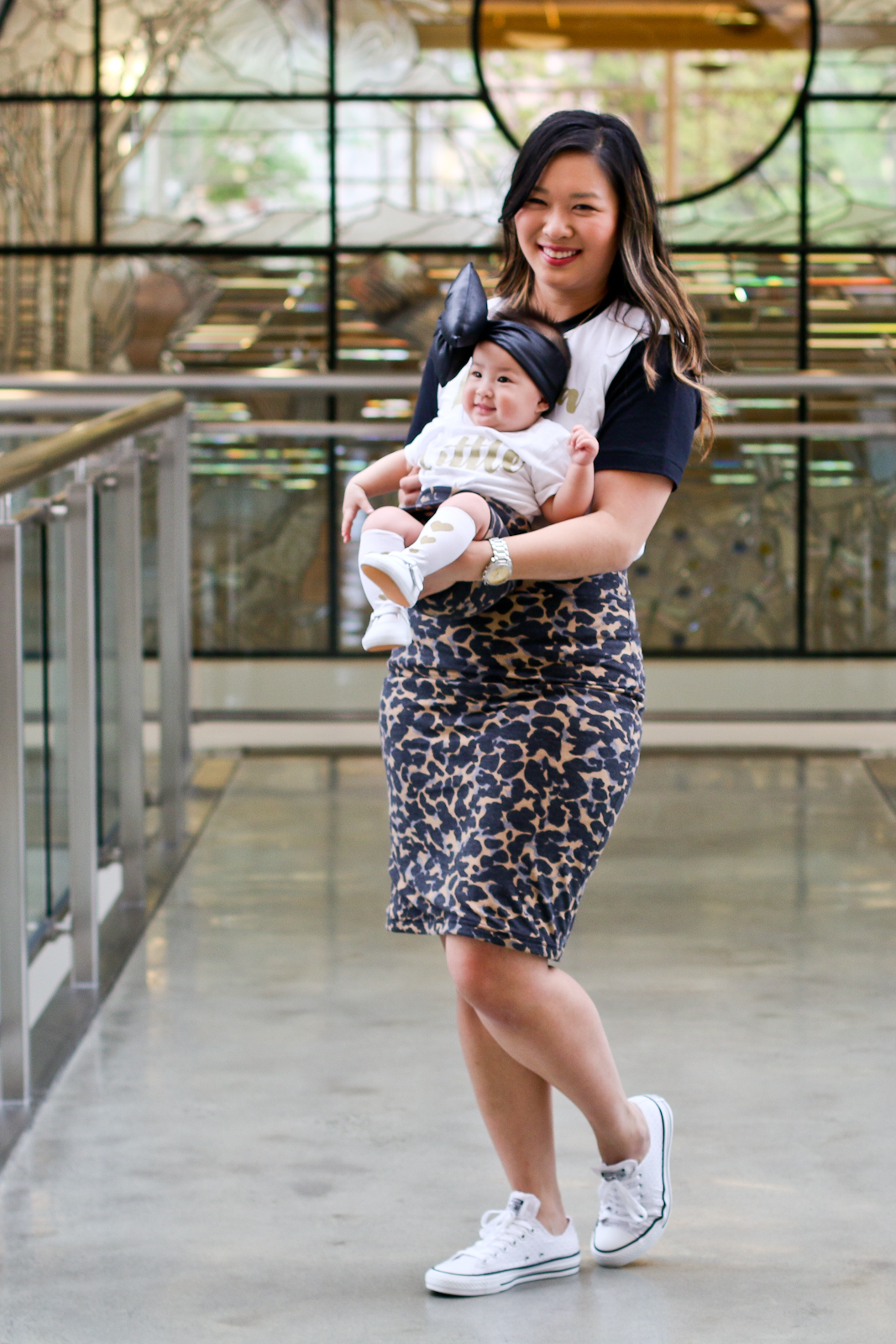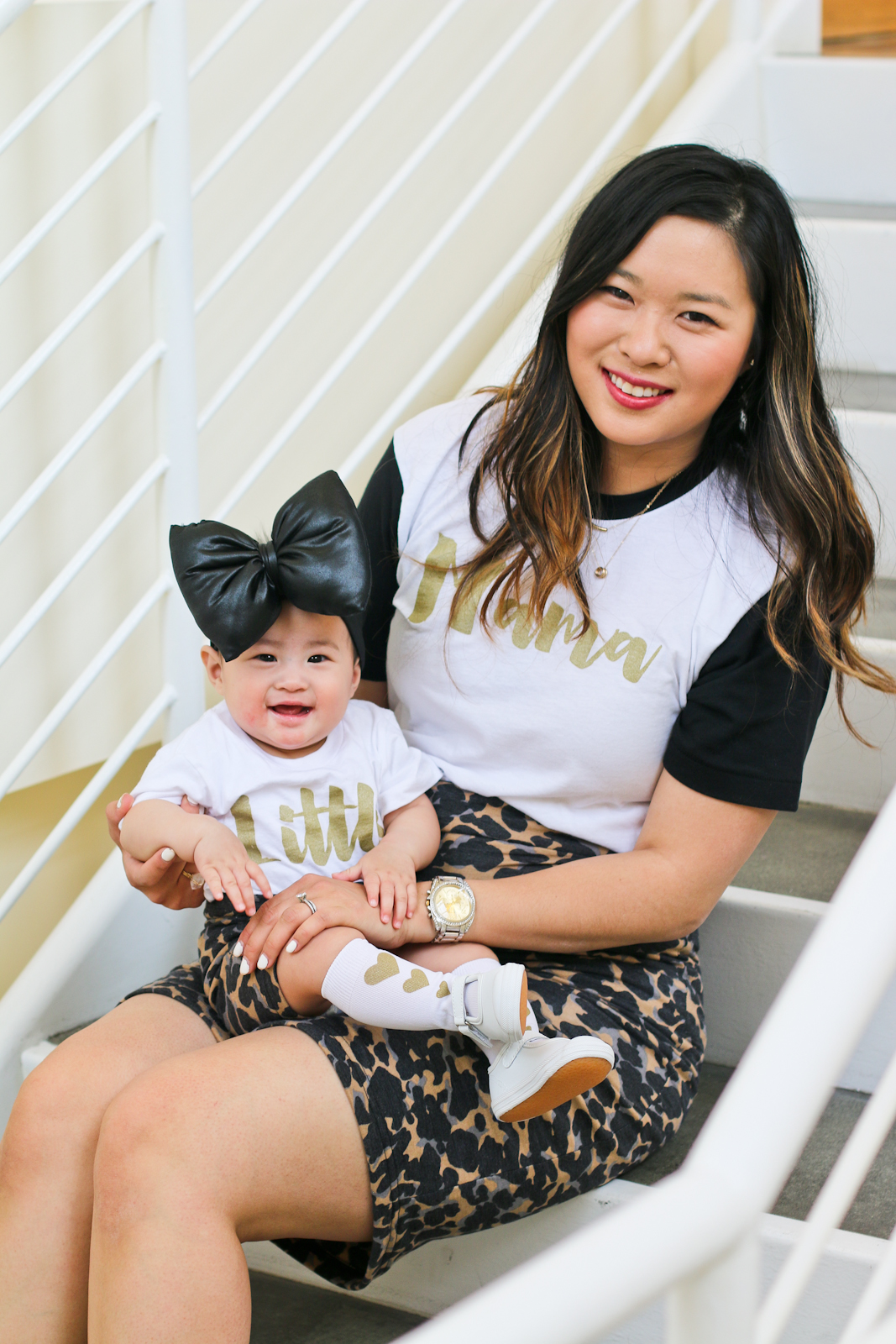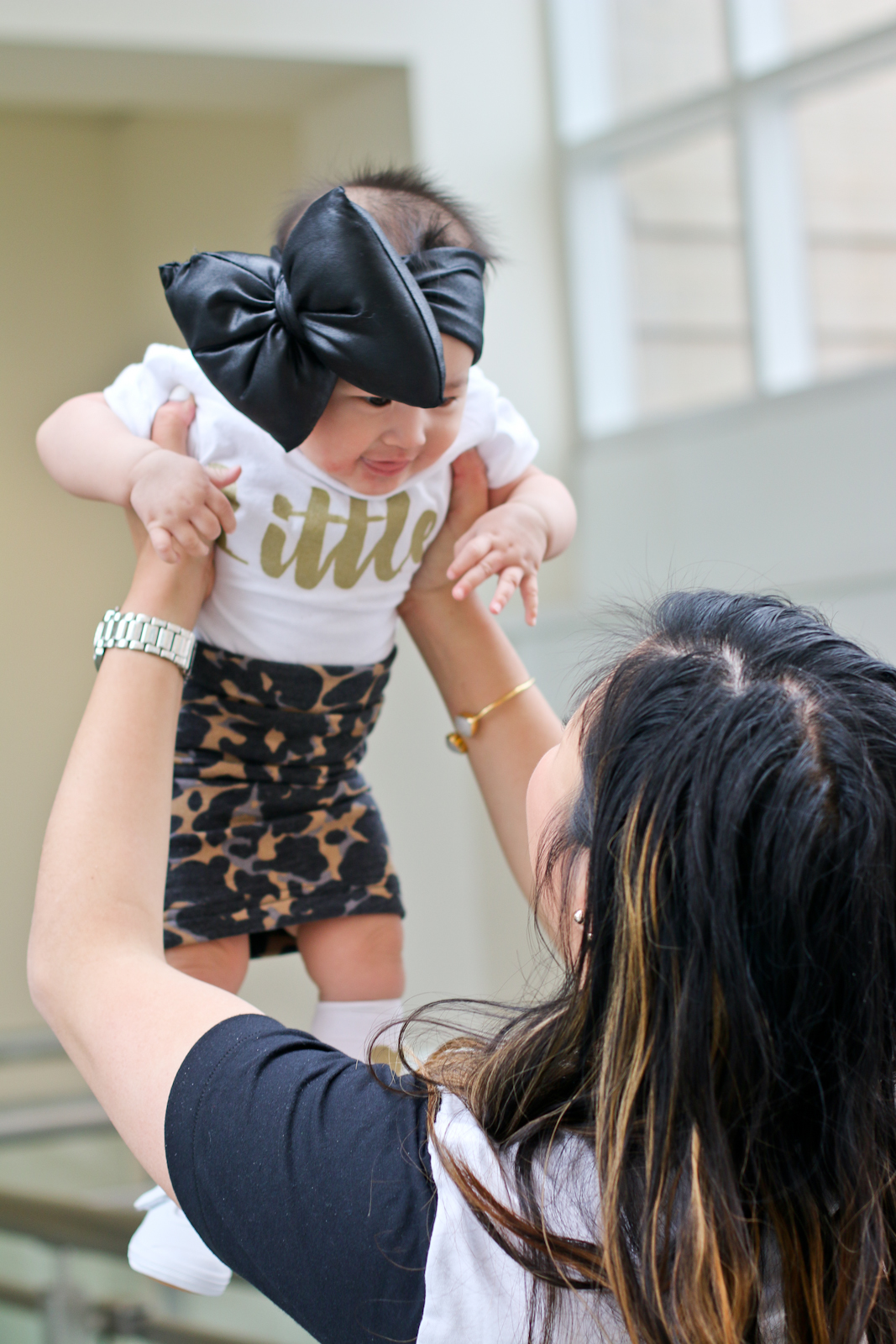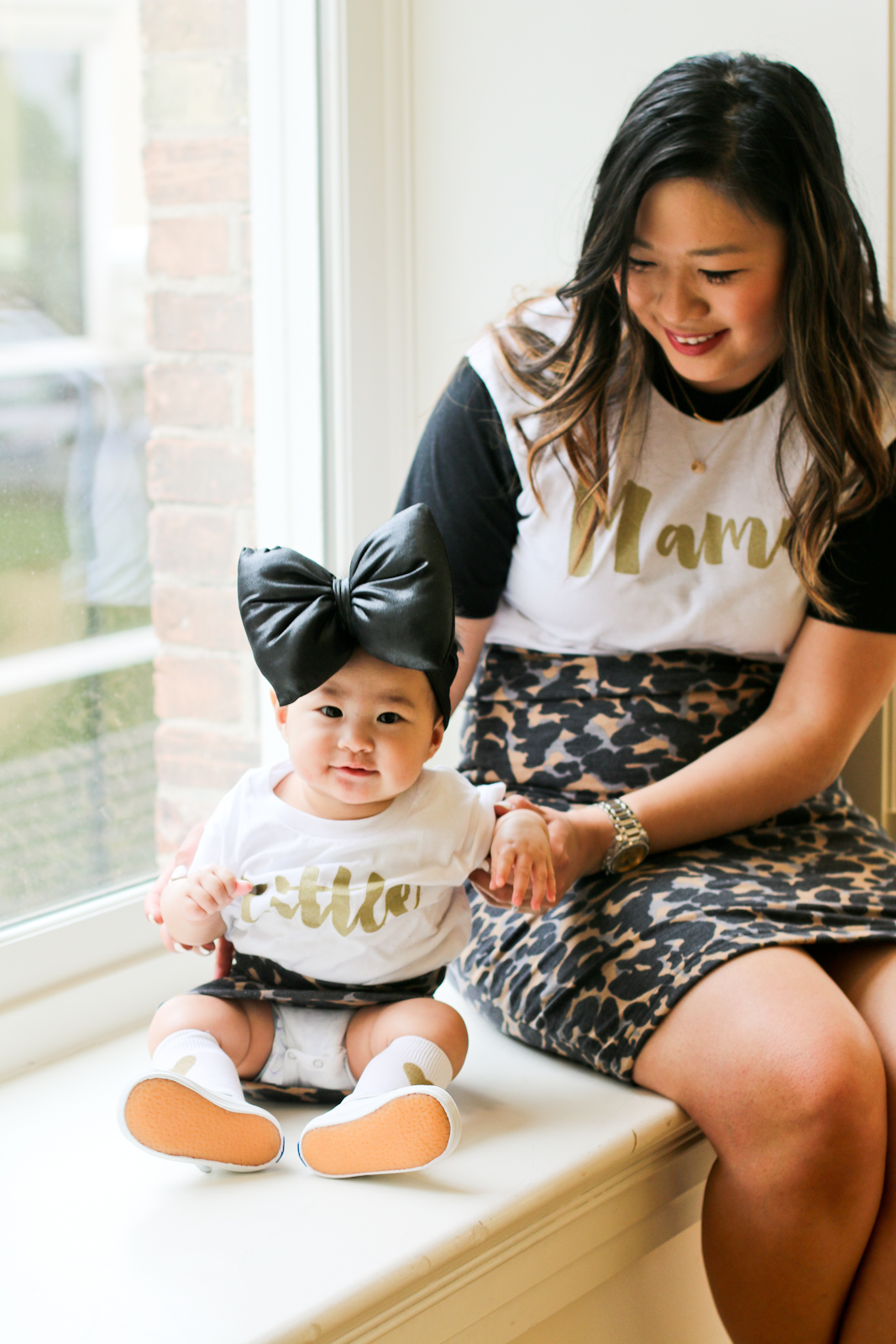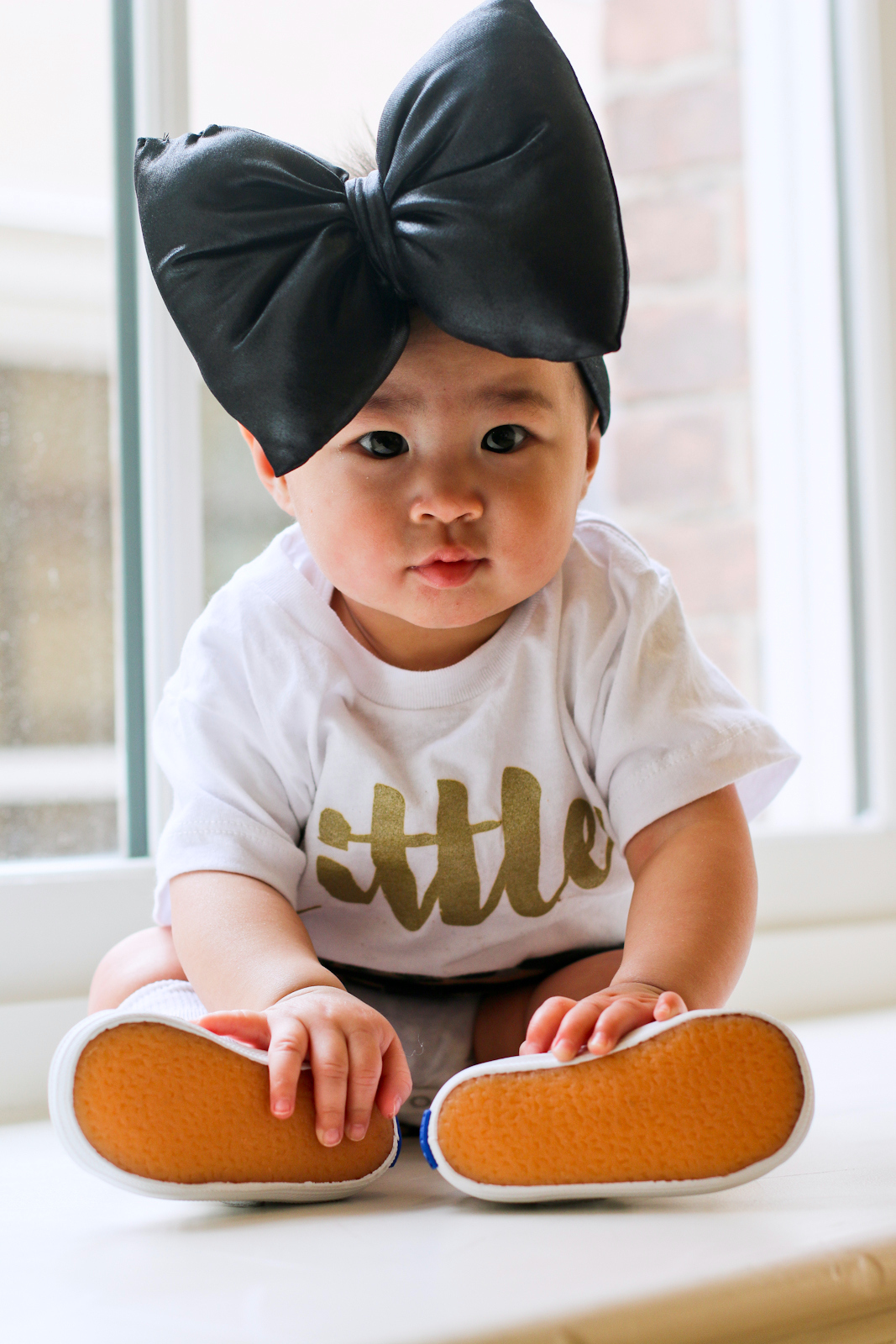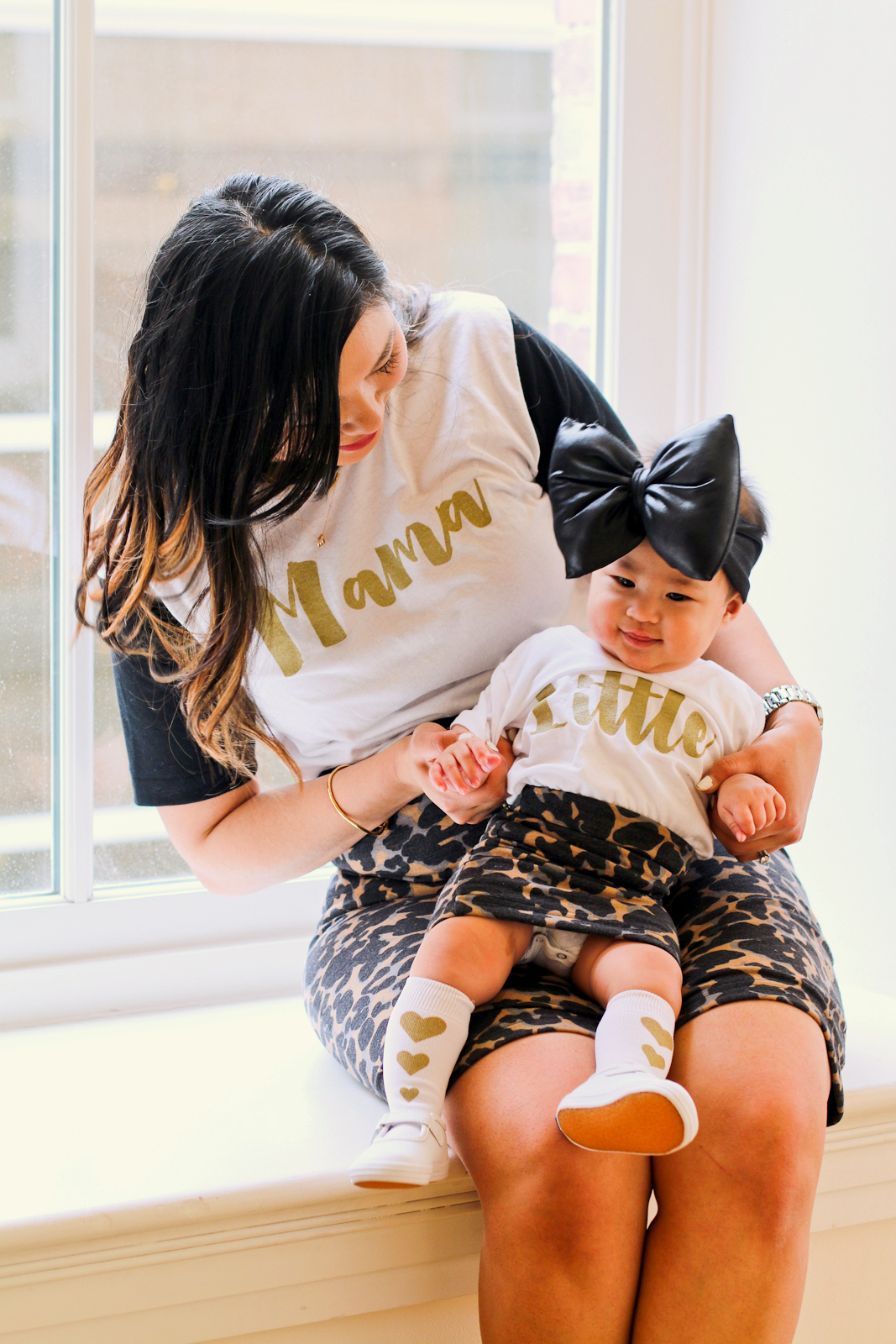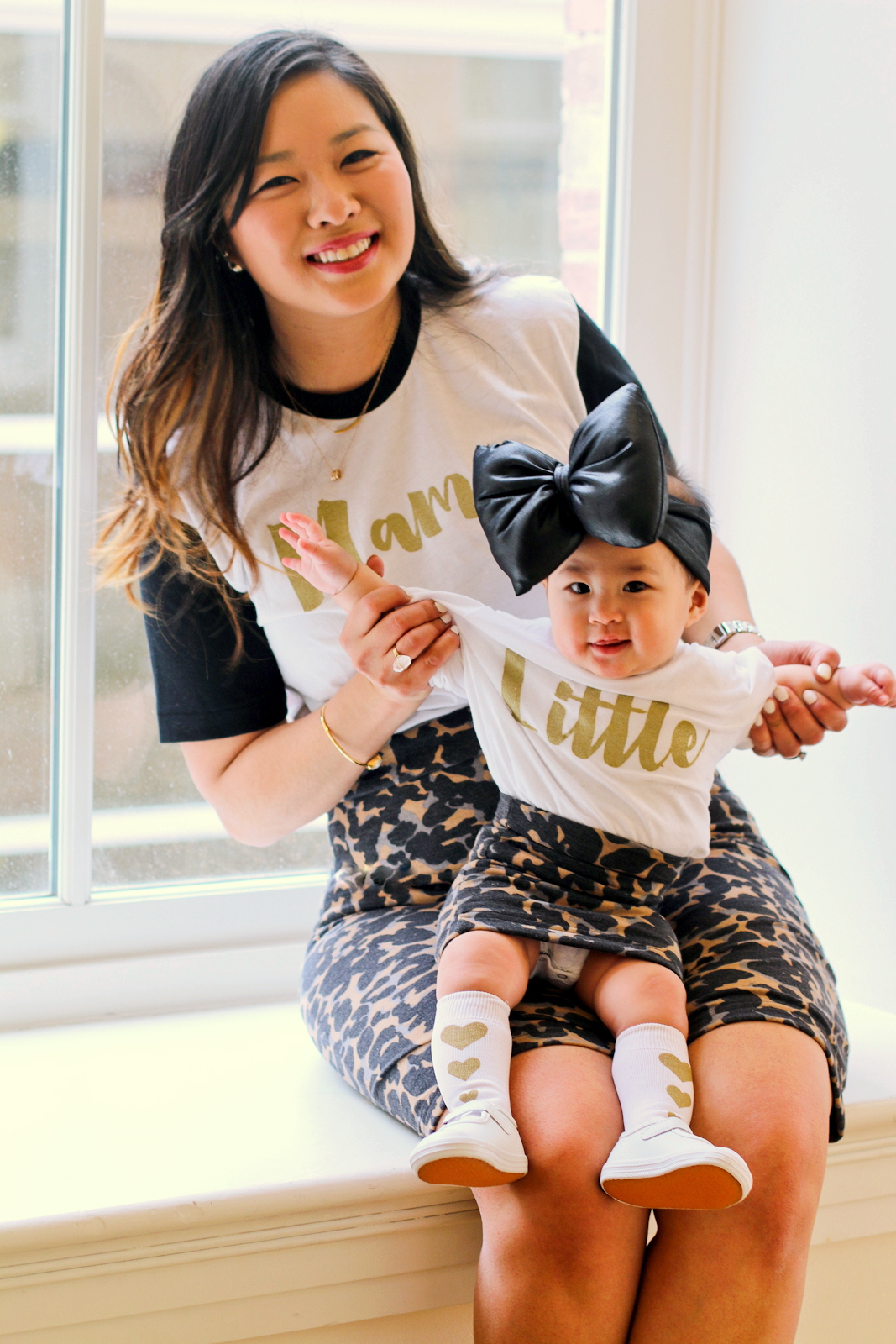 My outfit:
Top c/o River and Grace Co
Skirt c/o Color Me
Shoes c/o Rack Room Shoes

Vivian's outfit:
Top c/o River and Grace Co
Skirt c/o Color Me
Shoes c/o Rack Room Shoes
Headband: Beaubella
Photos taken by Dearest Lou, post processed by me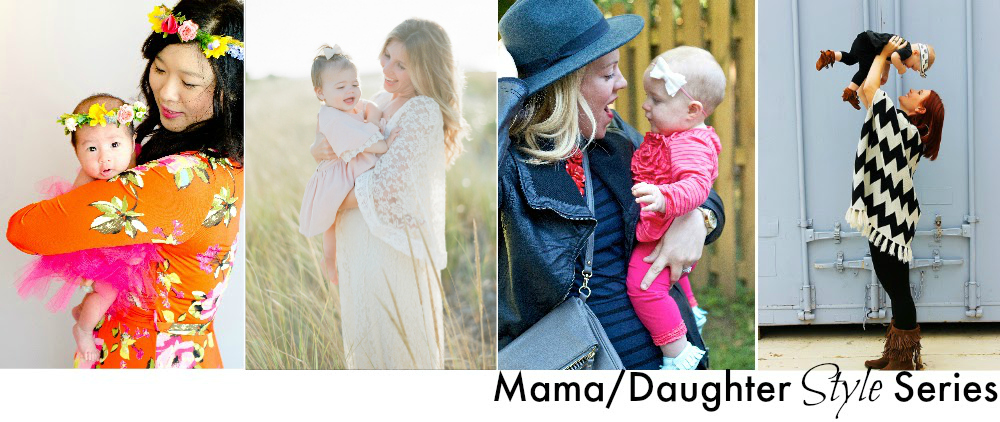 We truly hope you are enjoying the Mama / Daughter Style Series as much as we are loving taking pictures with our baby girls! Don't forget to check out the other bloggers in this series!! And make sure to check my Instagram for a special giveaway too!
/ Sandy a la Mode / Sparkling Footsteps / Chasing Davies / Lipgloss & Crayons /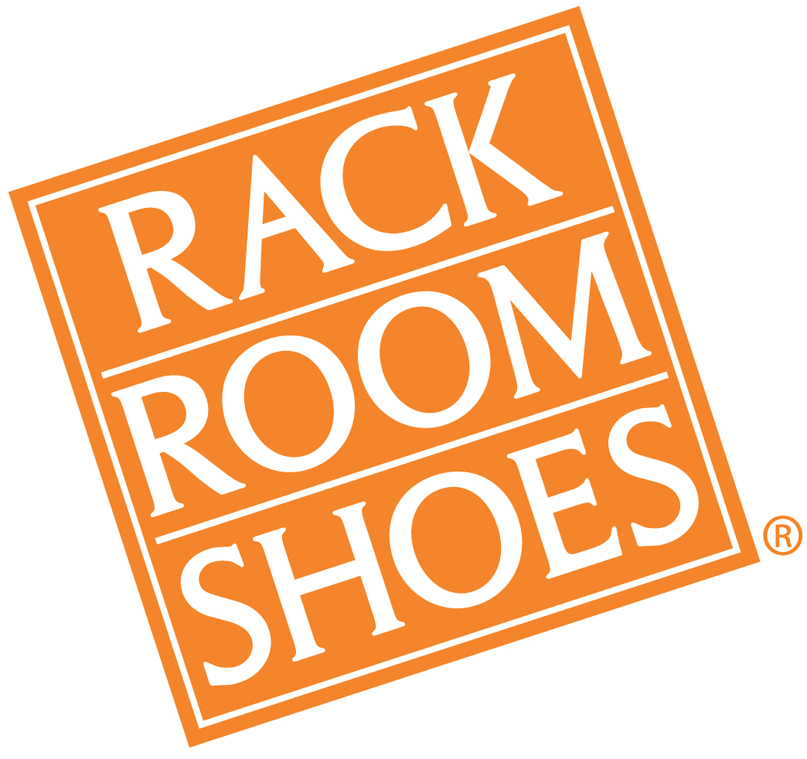 This post was sponsored by Rack Room Shoes, but all content and opinions expressed are my own.