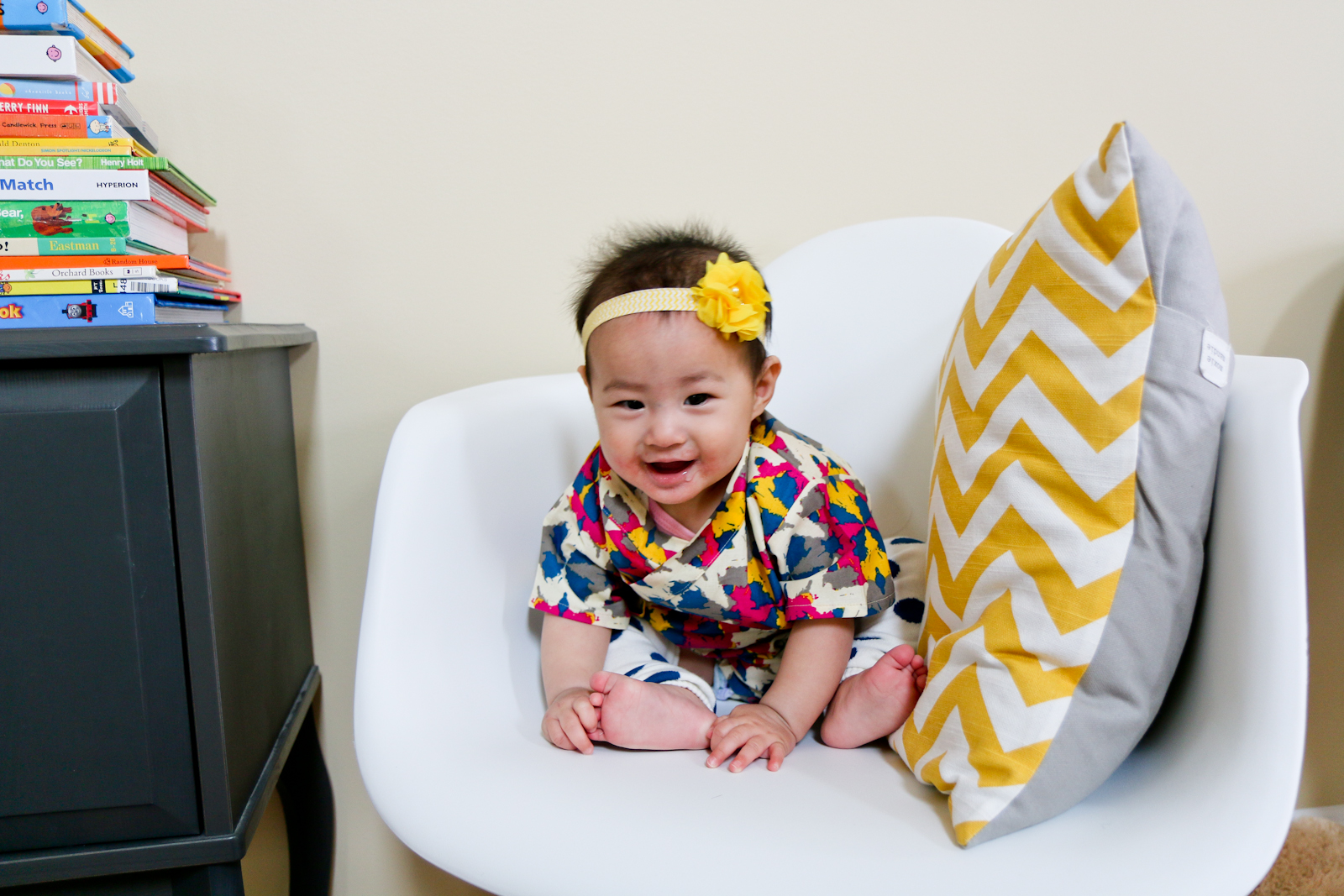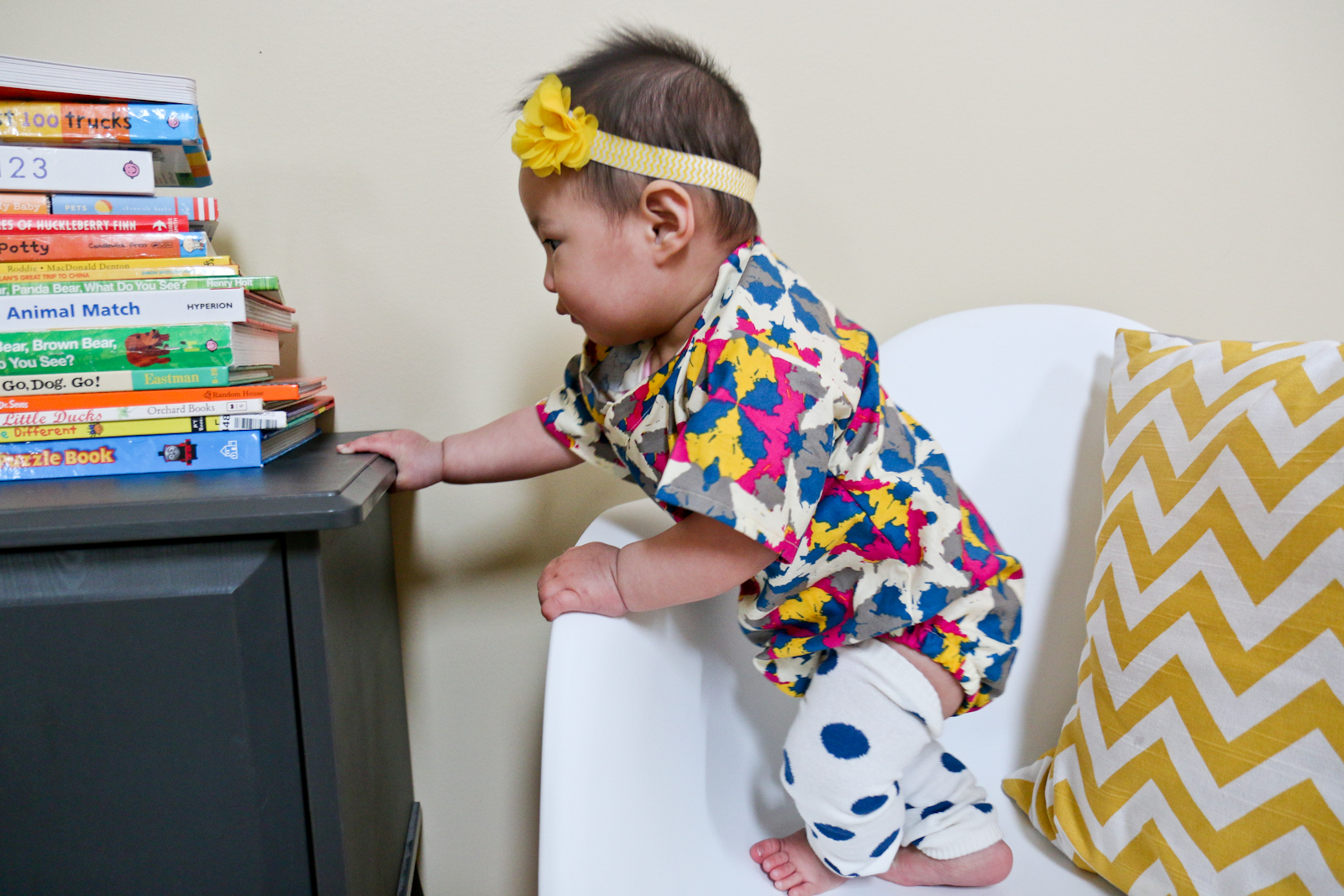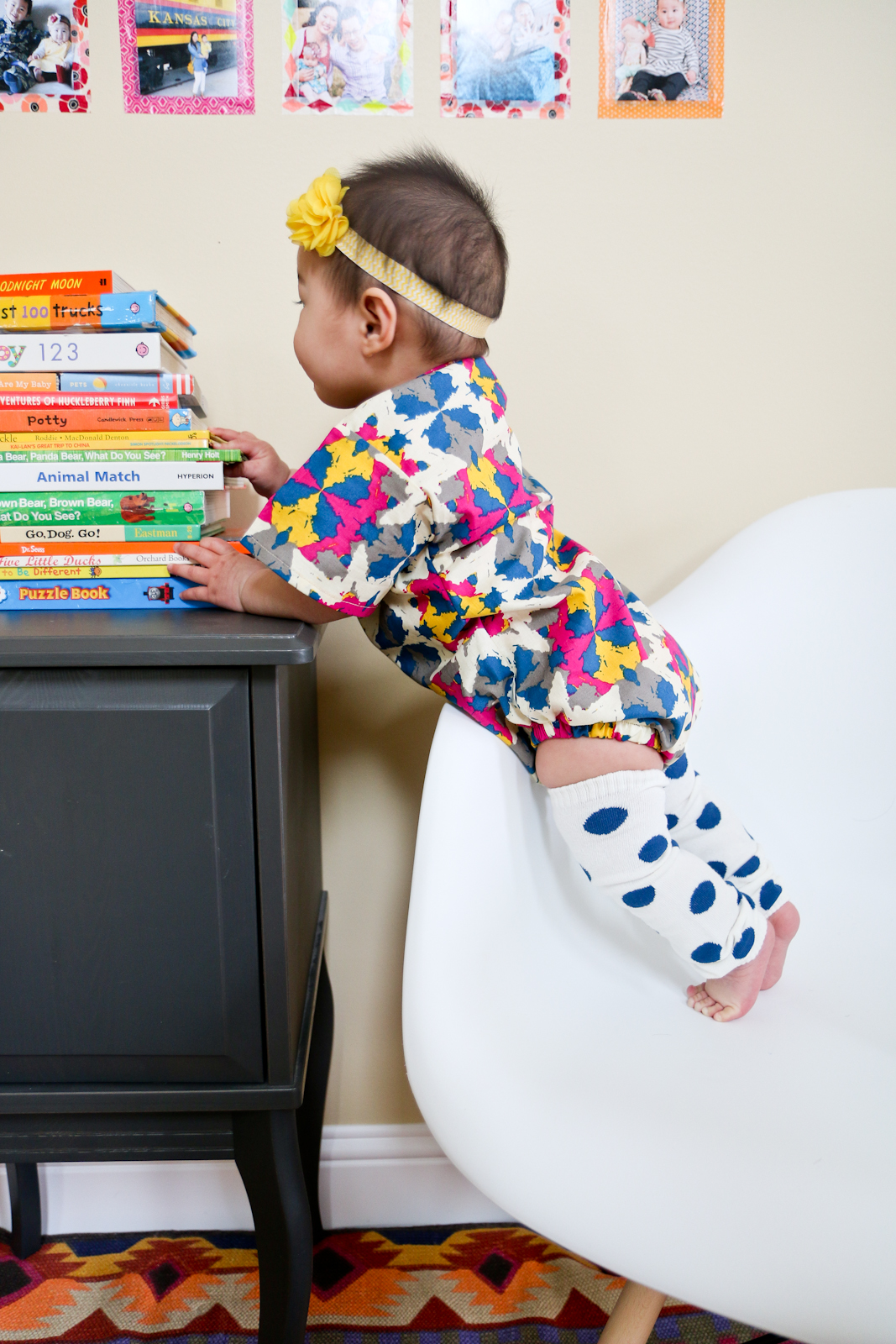 Dear Vivian,
The above picture says it all, but this is your mobile phase. You are army crawling and sometimes getting up on your knees and feet. You are PULLING YOURSELF UP ON THINGS. Seriously, this one is the biggest shocker because it seriously takes you from baby to almost toddler and it's freaking me out. Time is moving way too fast and I miss that itty bitty newborn baby that you once were. You did recently go through what we think was a teething spell.. or maybe it was a Wonder Week (who knows if I believe in that stuff), but we finally have your happy self back again. Even daycare teachers were noticing that you were a lot fussier than the norm! :/
Your brother Austin loves you so very much even when he like to steal his cars and drool on them and eat them. Sometimes he is rough with you, but that's how brothers are so you'll probably get used to it… Whenever there's a new situation, he is still pretty nervous about things, but if he has you by his side, it really calms him down. I can't wait to see your friendship form and for you guys to really play with each other (let's keep the fighting to a minimal please)!
Right now you are still drinking breastmilk and formula and eating all the pureed foods that Mommy makes for you (and you love them)! It mostly consists of fruit, veggies and some chicken. Also, we just started to introduce puffs to you (your brother's fave food as a baby) and you are loving them too. You are getting quite good at moving them from your hand to your mouth!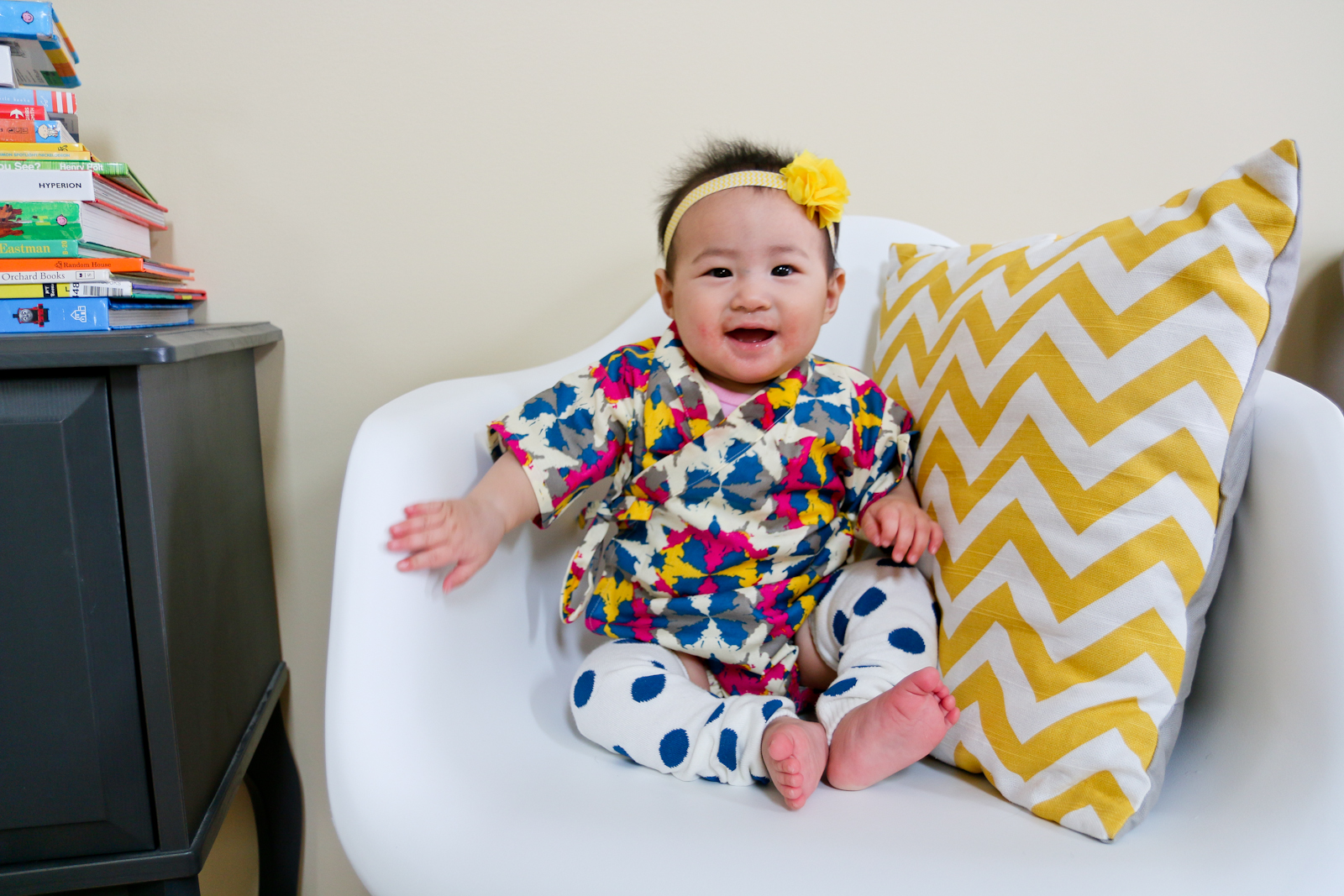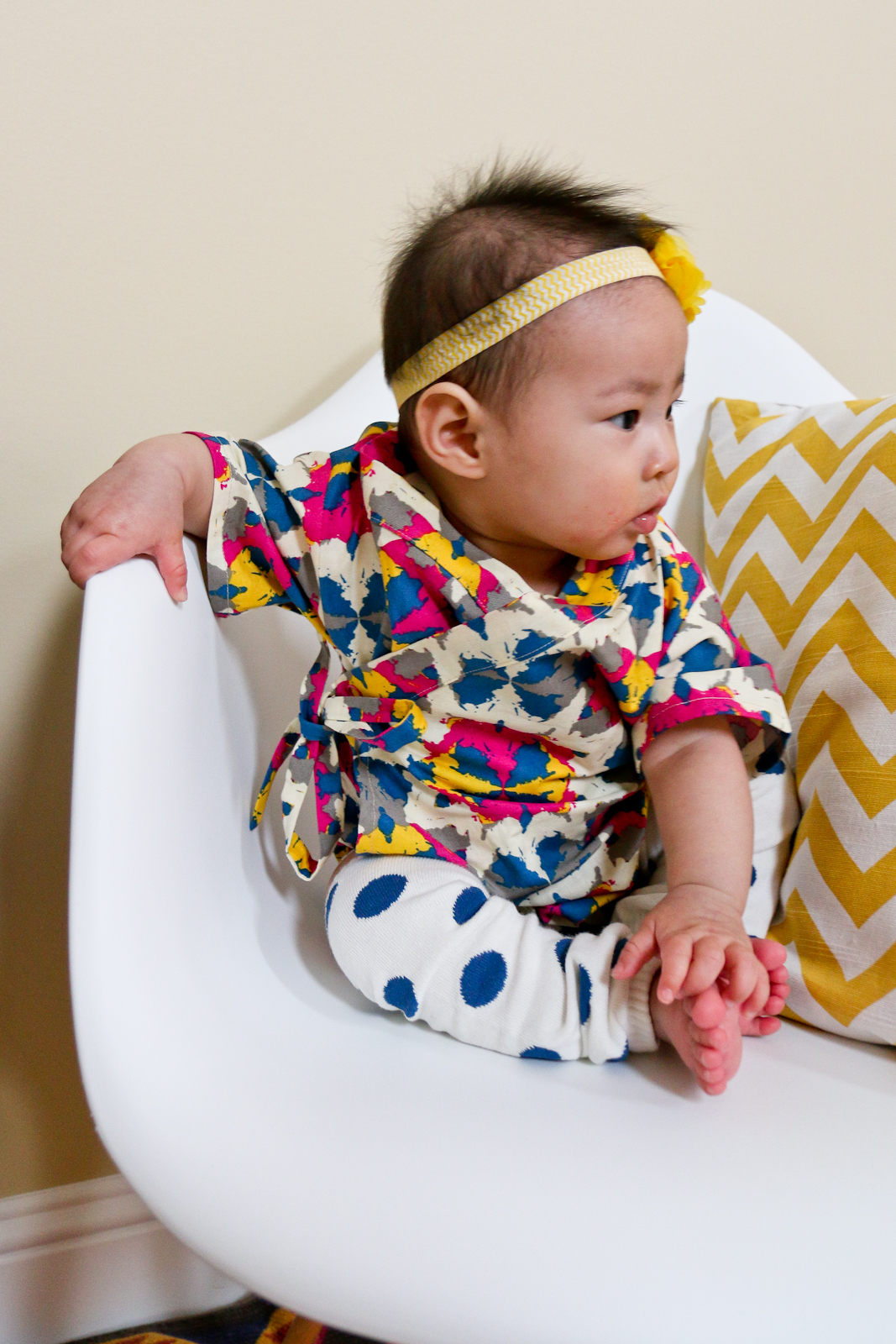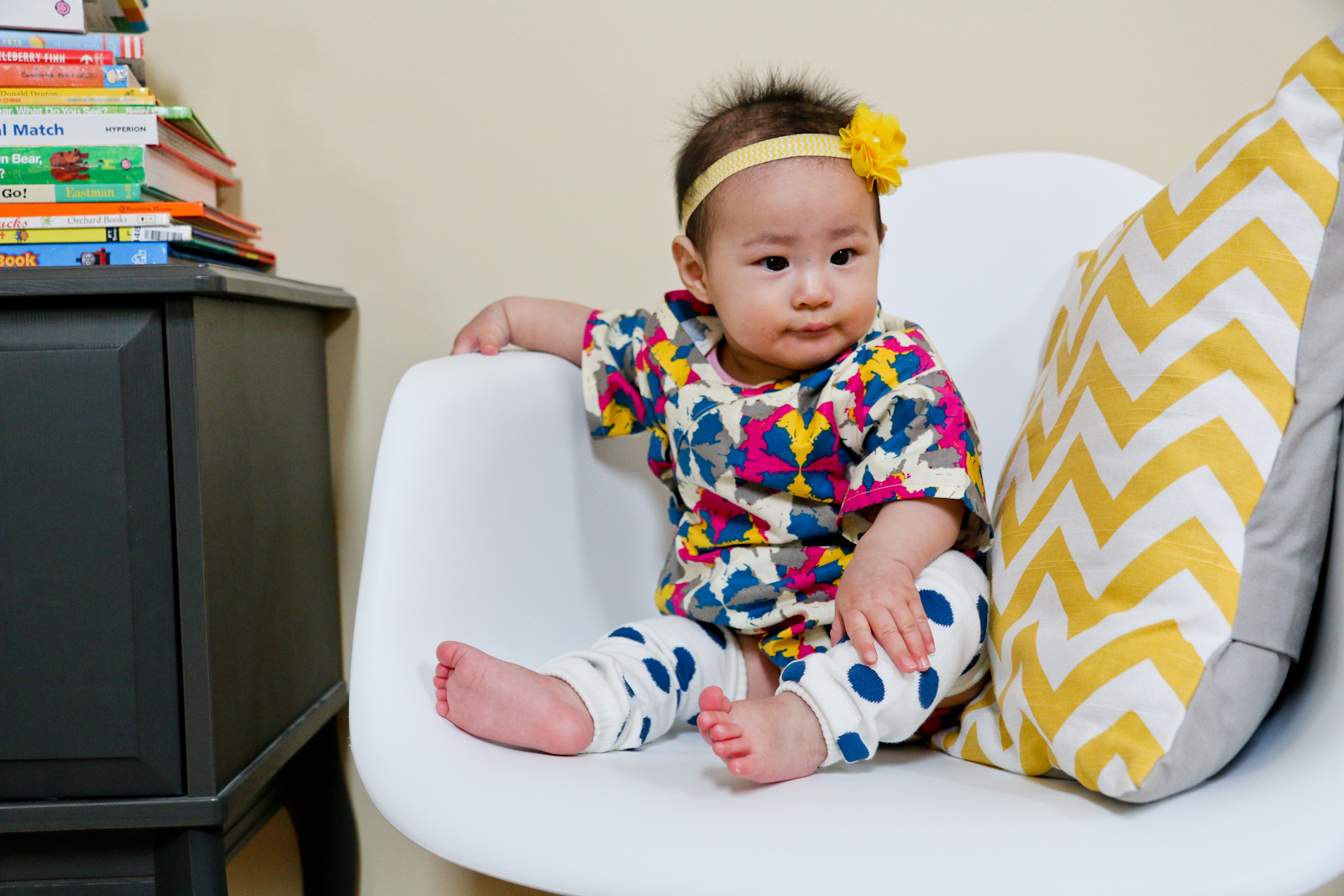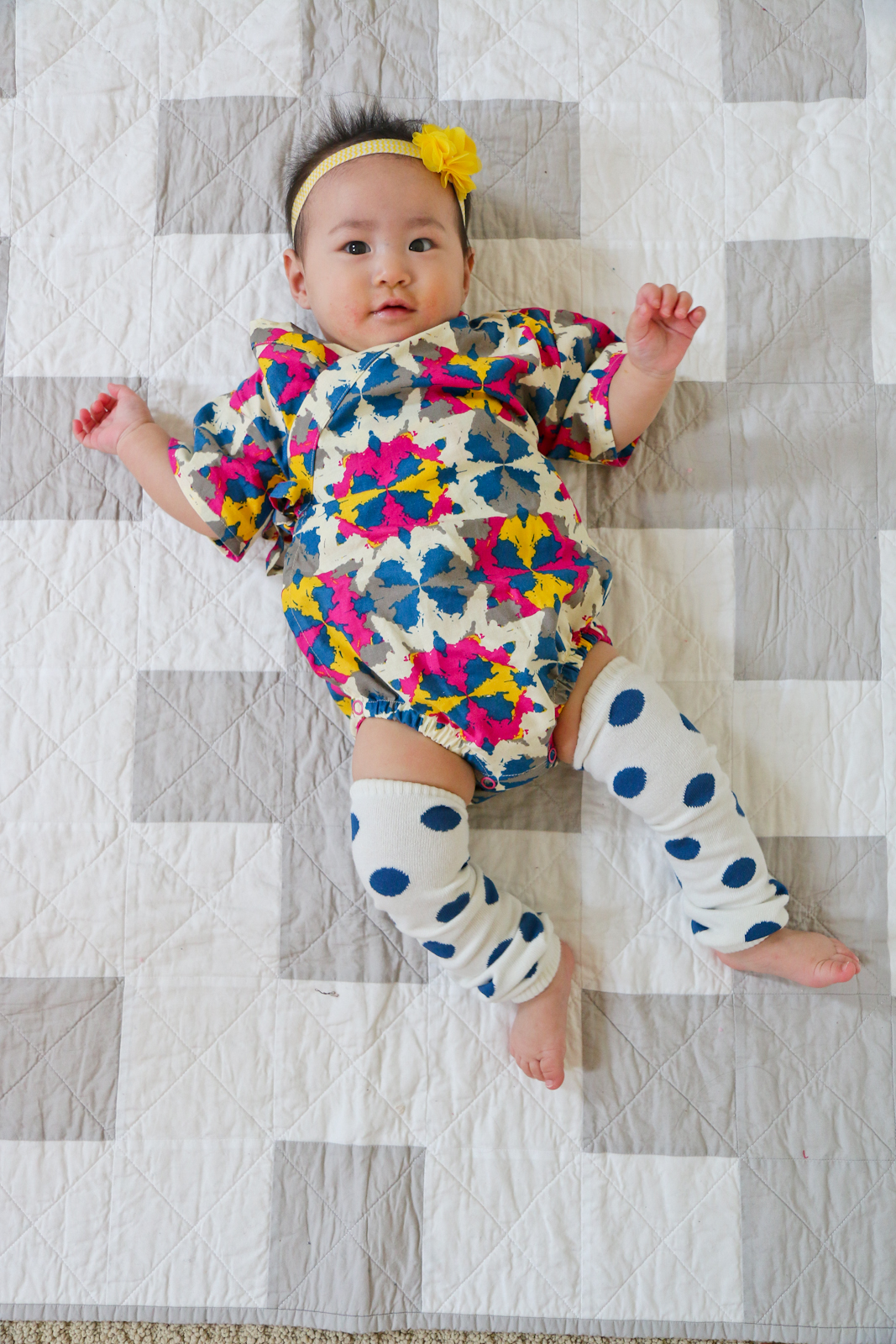 This little baby bodysuit from Koolmono is just the cutest thing ever. It's got such a gorgeous and bright design and keeps you warmer than just a traditional onesie. It's got a tie on the side and looks like a cute kimono onesie. They even sell kimono dresses for and jinbei sets for toddlers which I can't wait to get you in once you grow a little bit bigger! While I keep saying I do want you to stay small and little, I must say that this stage between 8 months – 1 year is probably my absolutely favorite baby stage so I will be soaking it all up!!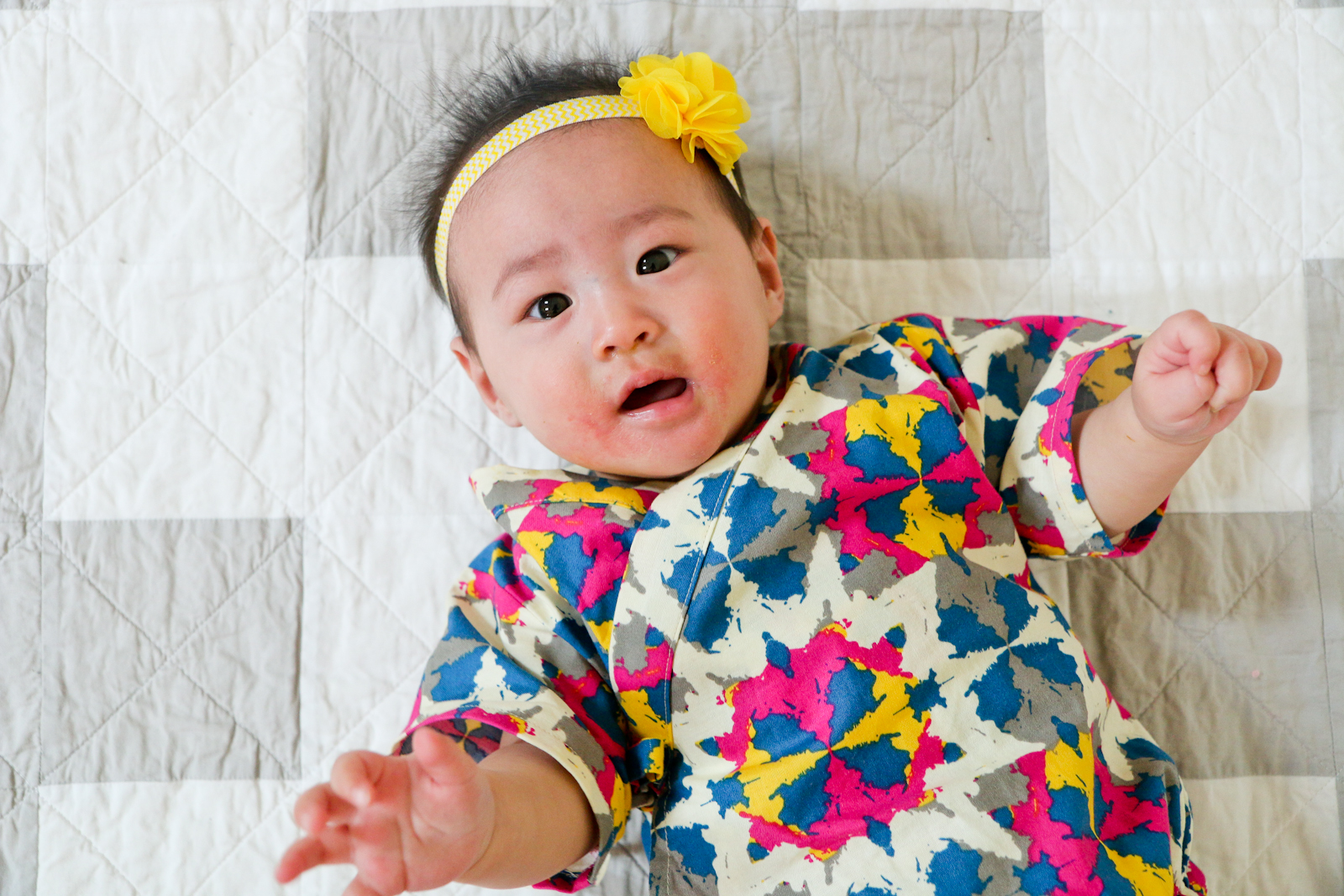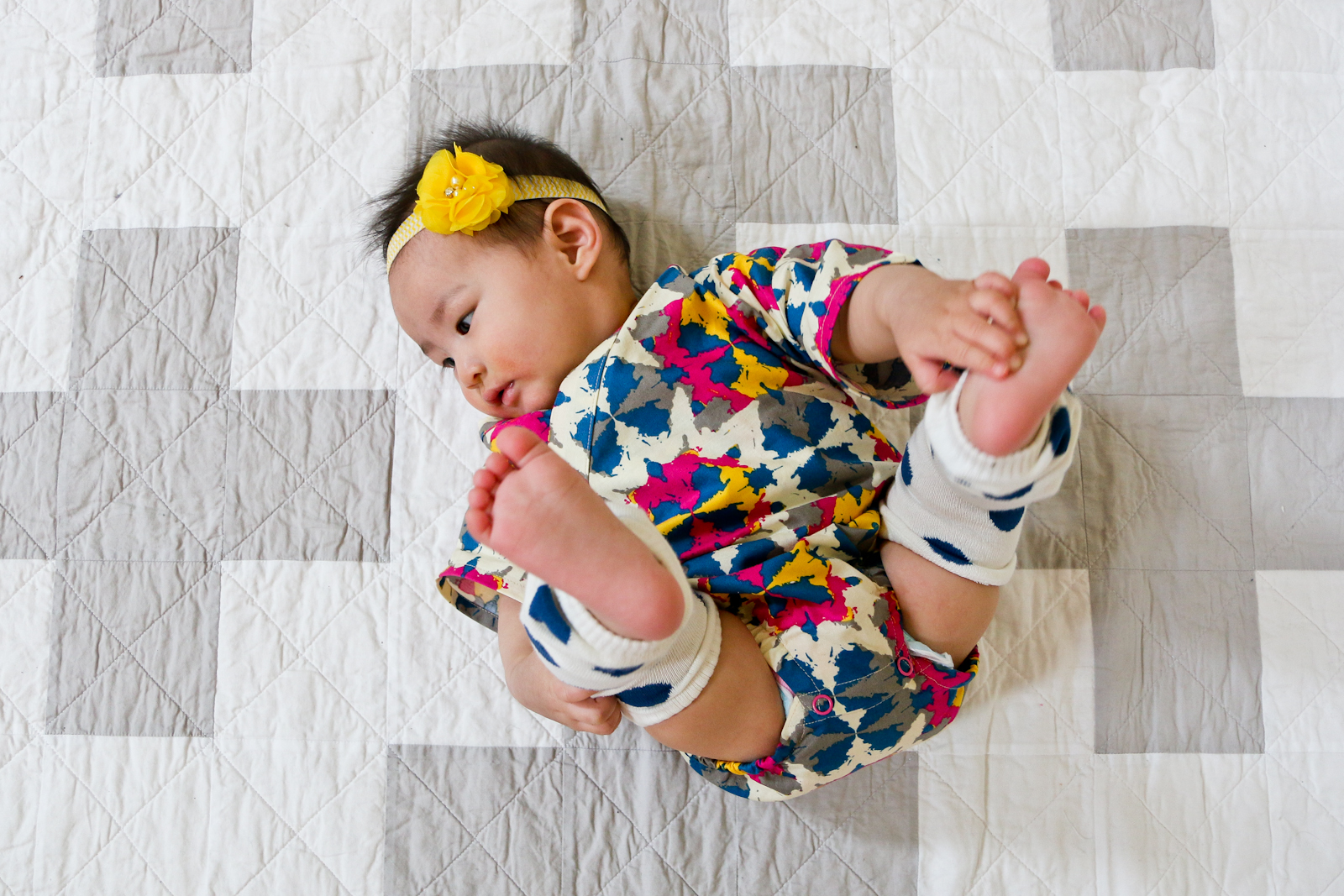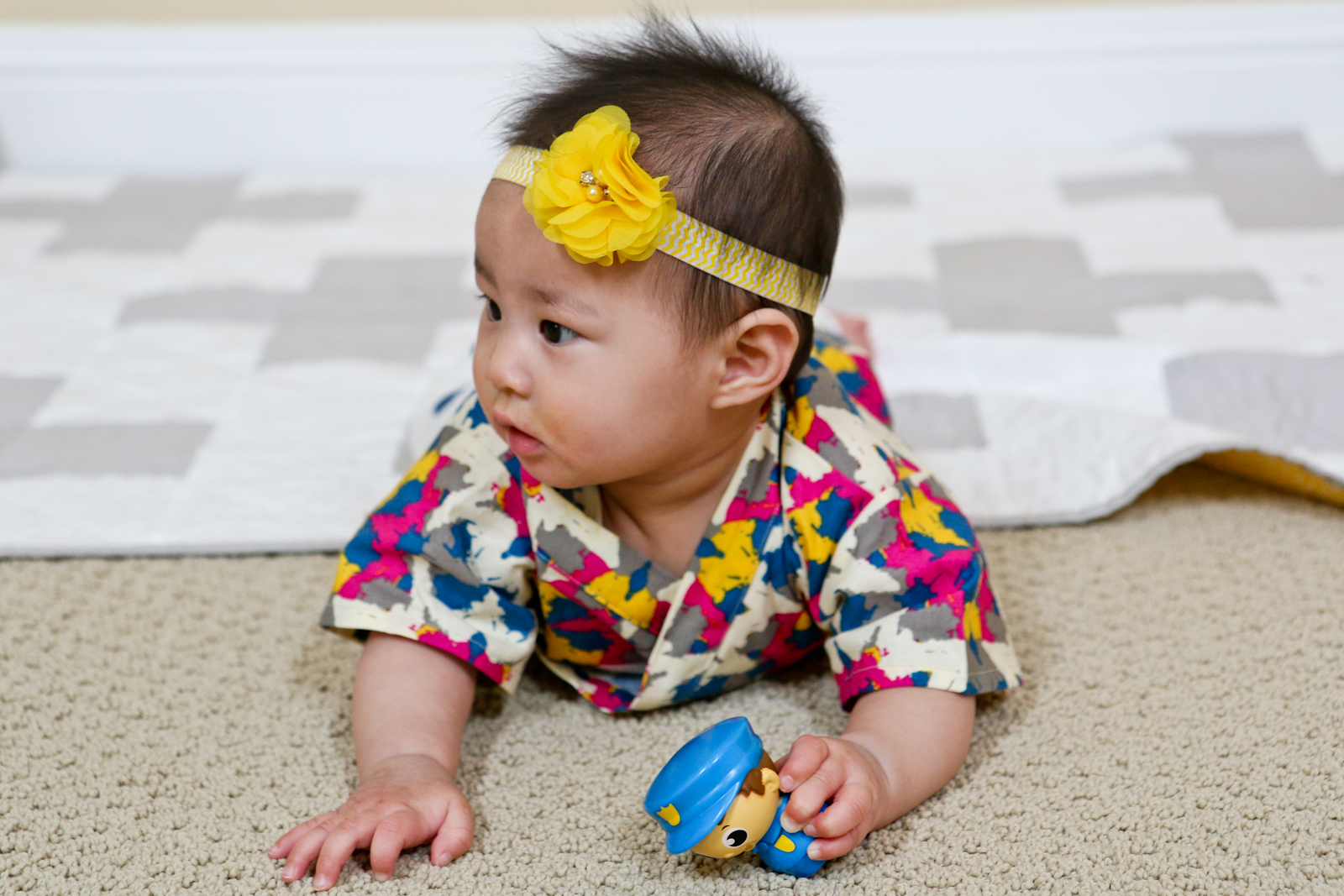 Love,
Mommy
Outfit details:
Kimono: Koolmono (take 20% off with code SANDY20)
Legwarmers: My Cheeky Baby
Headband: My Cheeky Baby