A couple months ago, I attended SNAP Conference here in Utah and it was simply amazing! I met so many wonderful bloggers and shop owners at the conference and one that stood out was RubyClaire Boutique! I had actually already been following their cute shop on Instagram and I ended up winning the Garden Party #ootd contest they were holding at the conference. Anyhow, I just love so many of their clothes and that they constantly have new arrivals!
A couple other bloggers that I had met through blog conferences were Alexi and Melea, sisters that run Our Fashion MAP! These girls are amazing… they both had their individual blogs, Melea blogs at Freebies2Deals and Alexi blogs at Alexi Bullock and does amazing graphic design work, but they decided to create a blog together about their personal style and beauty. These girls are so talented at what they do and I am just in love with their style and personalities!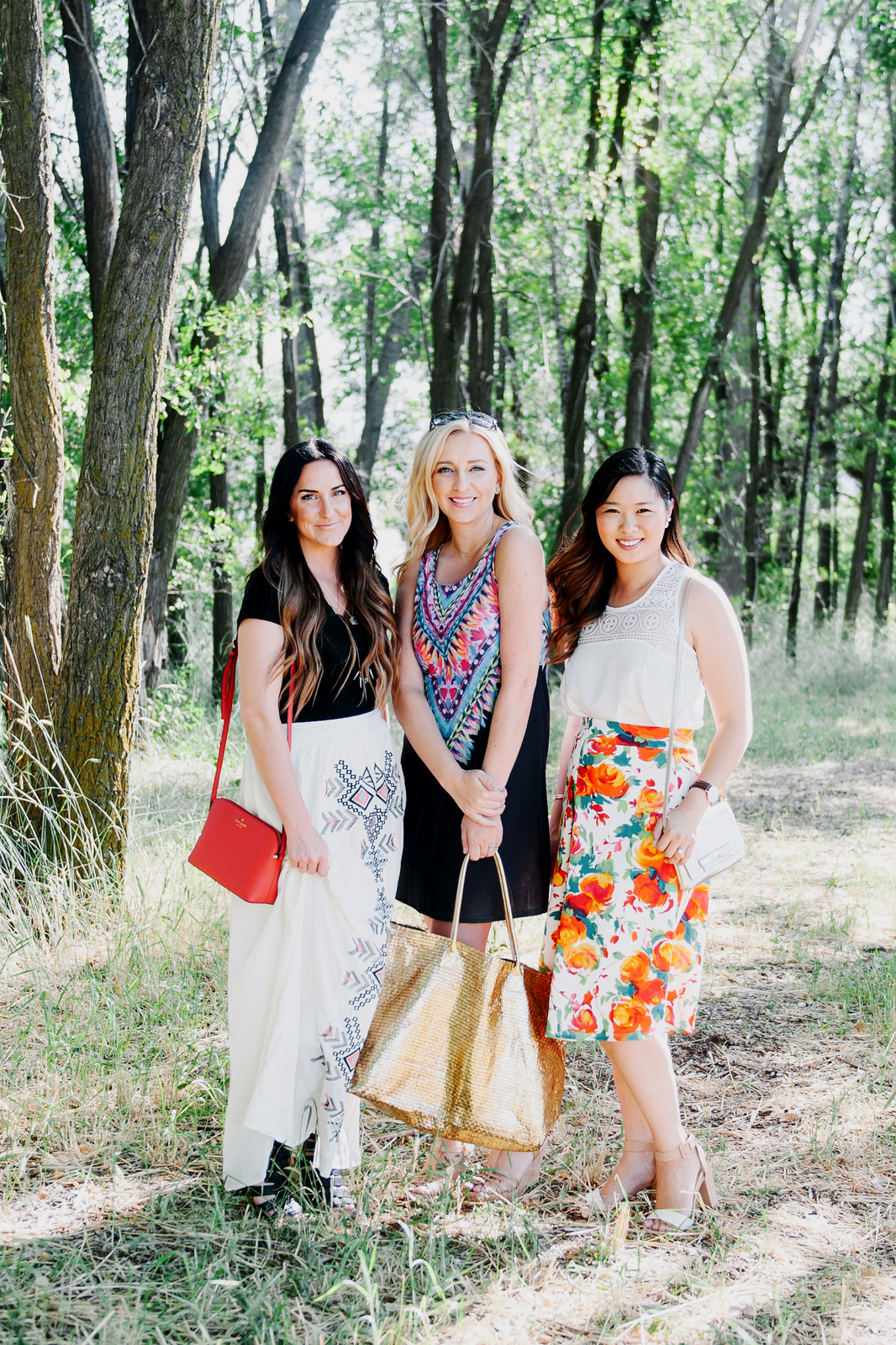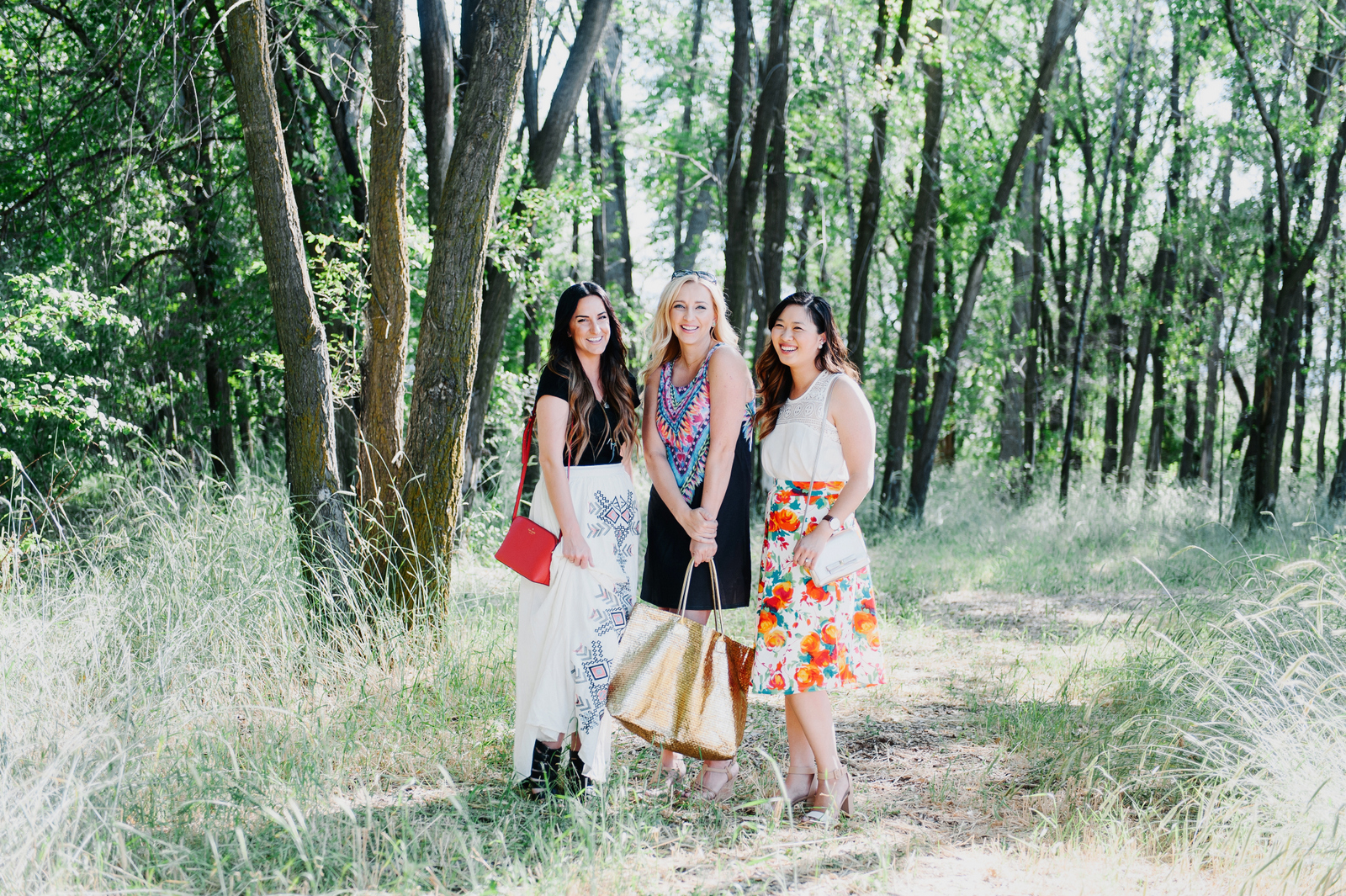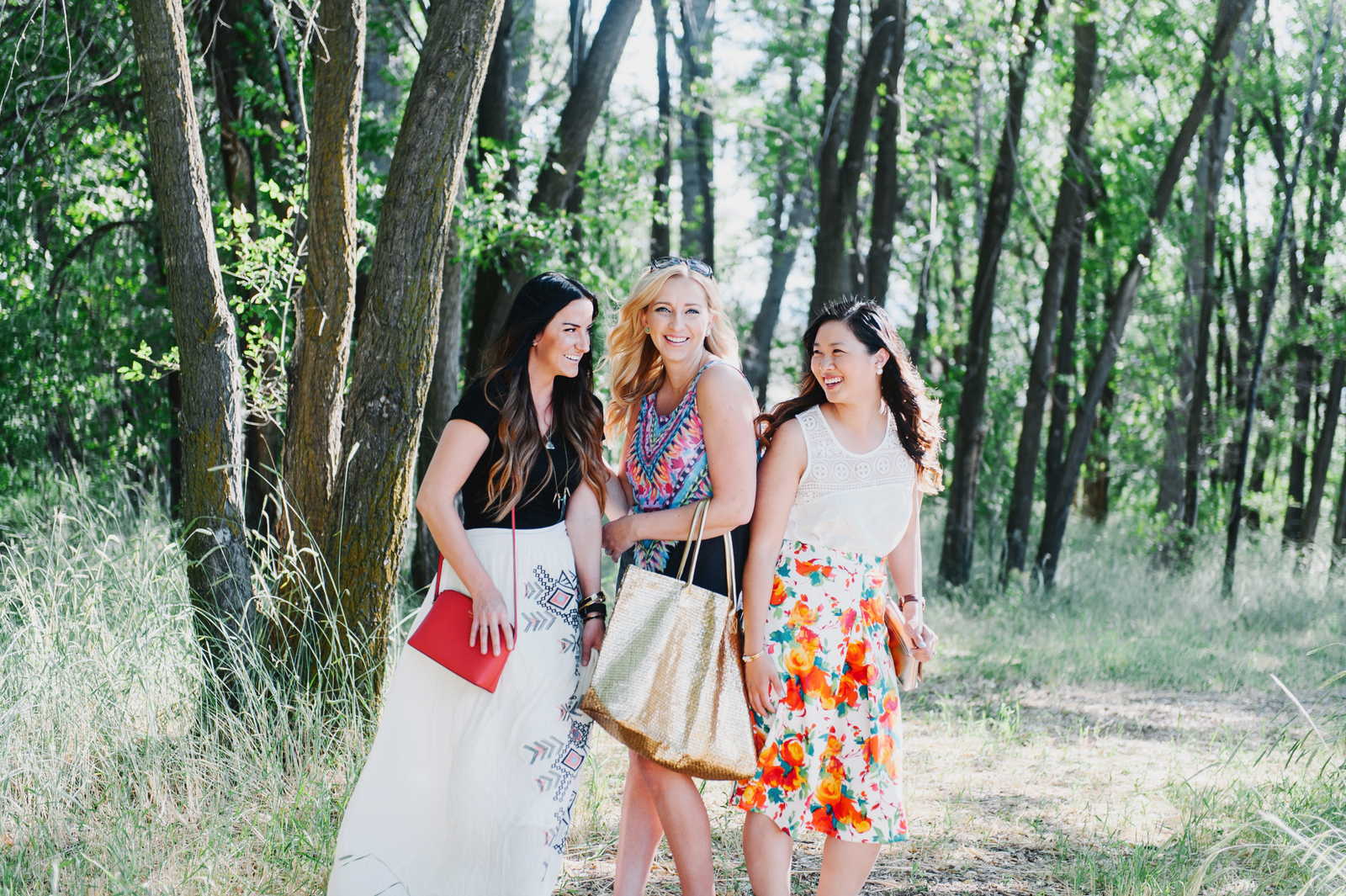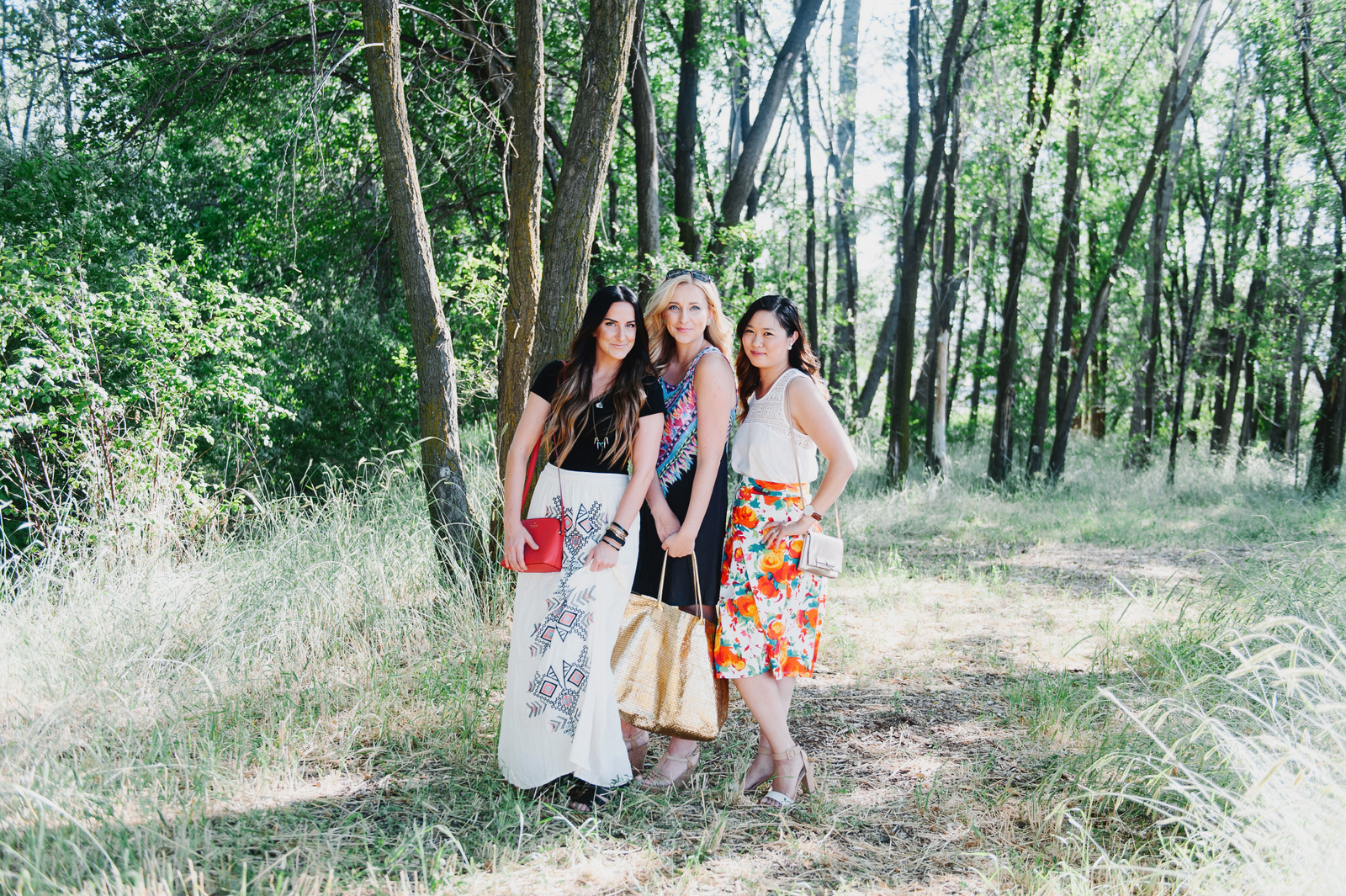 So we came together and picked some items from the Ruby Claire Romance collection to show you a few different ways to style their items! I love how we all picked different colors and patterns to complement our own styles!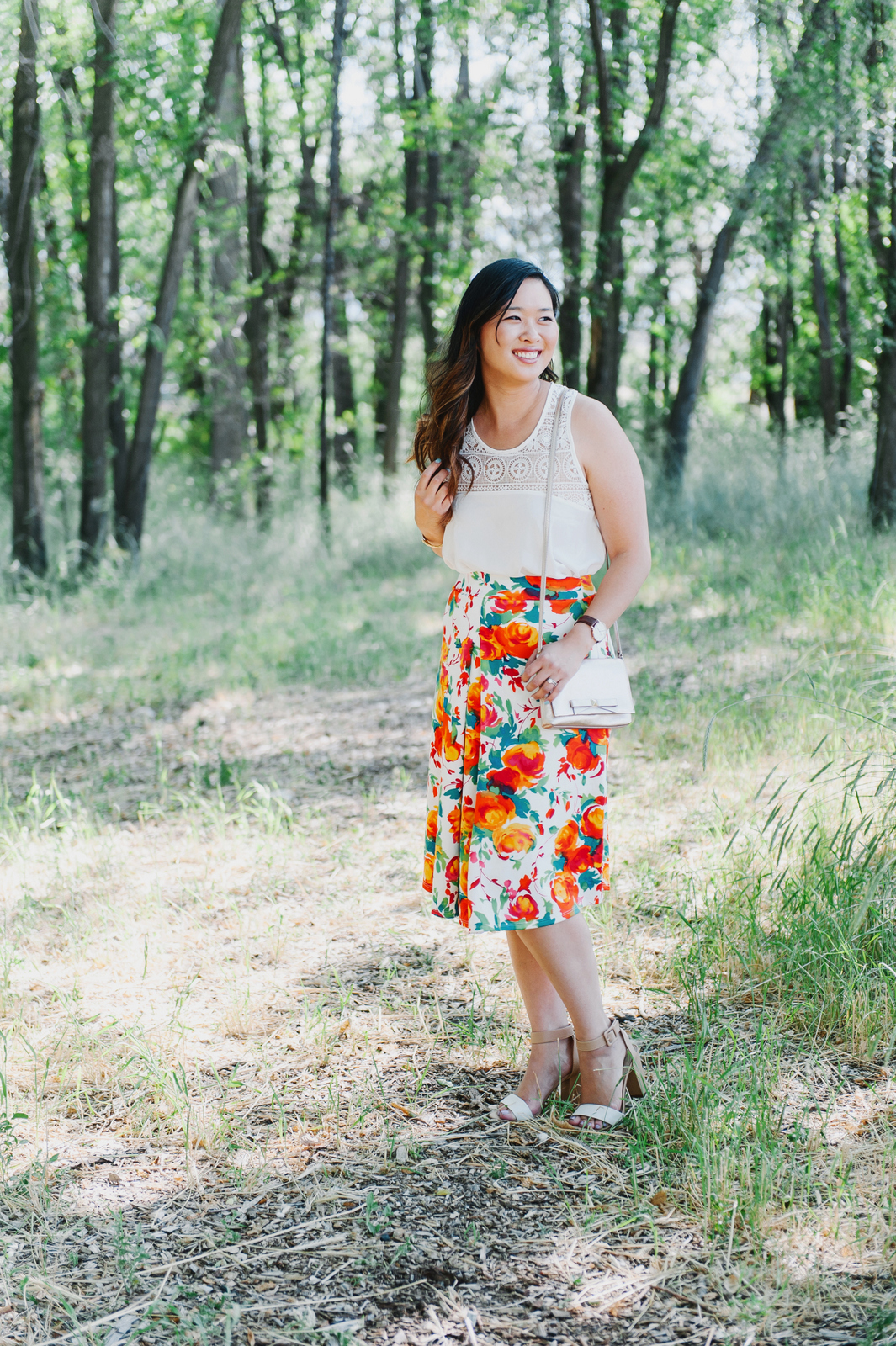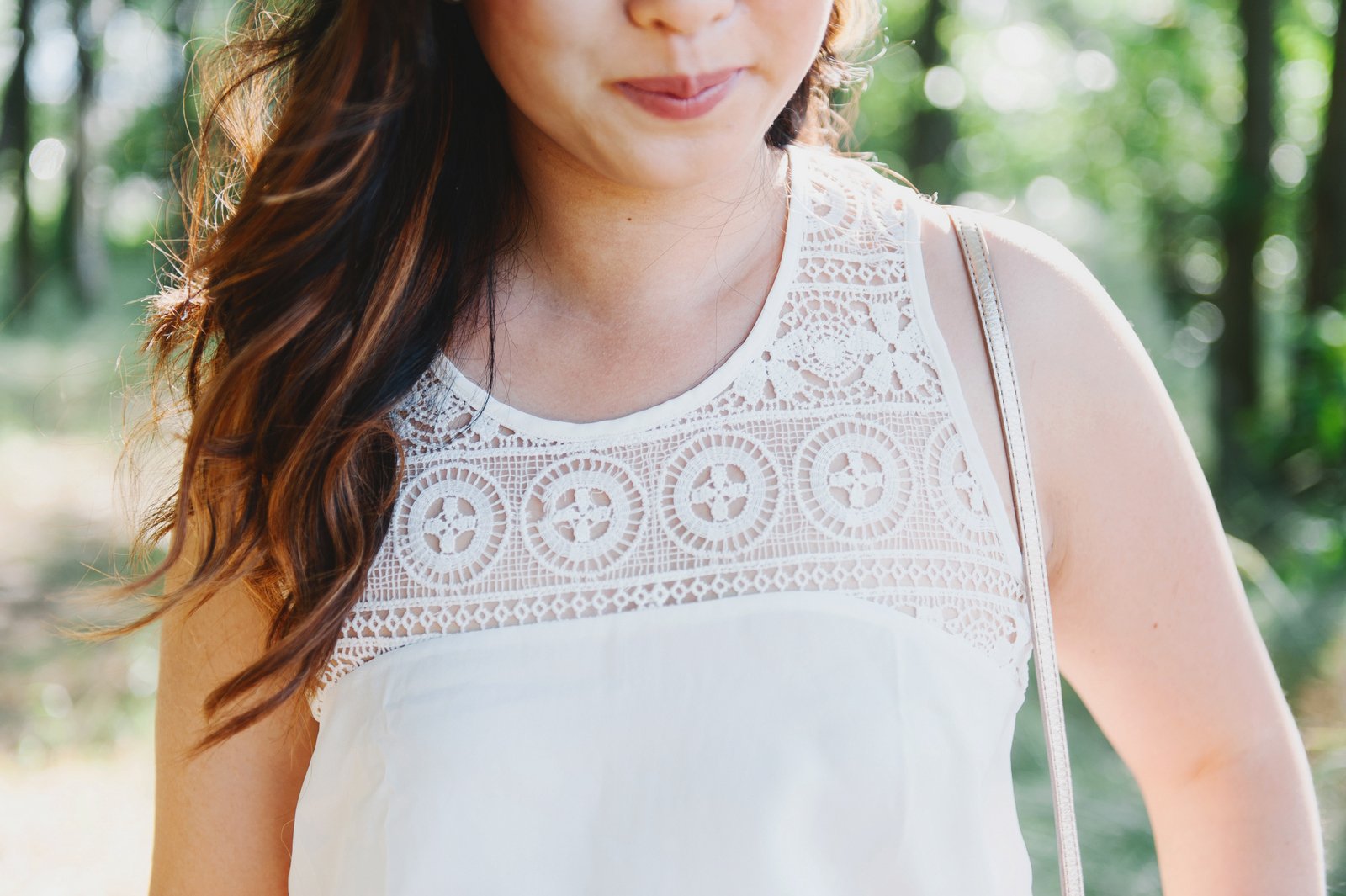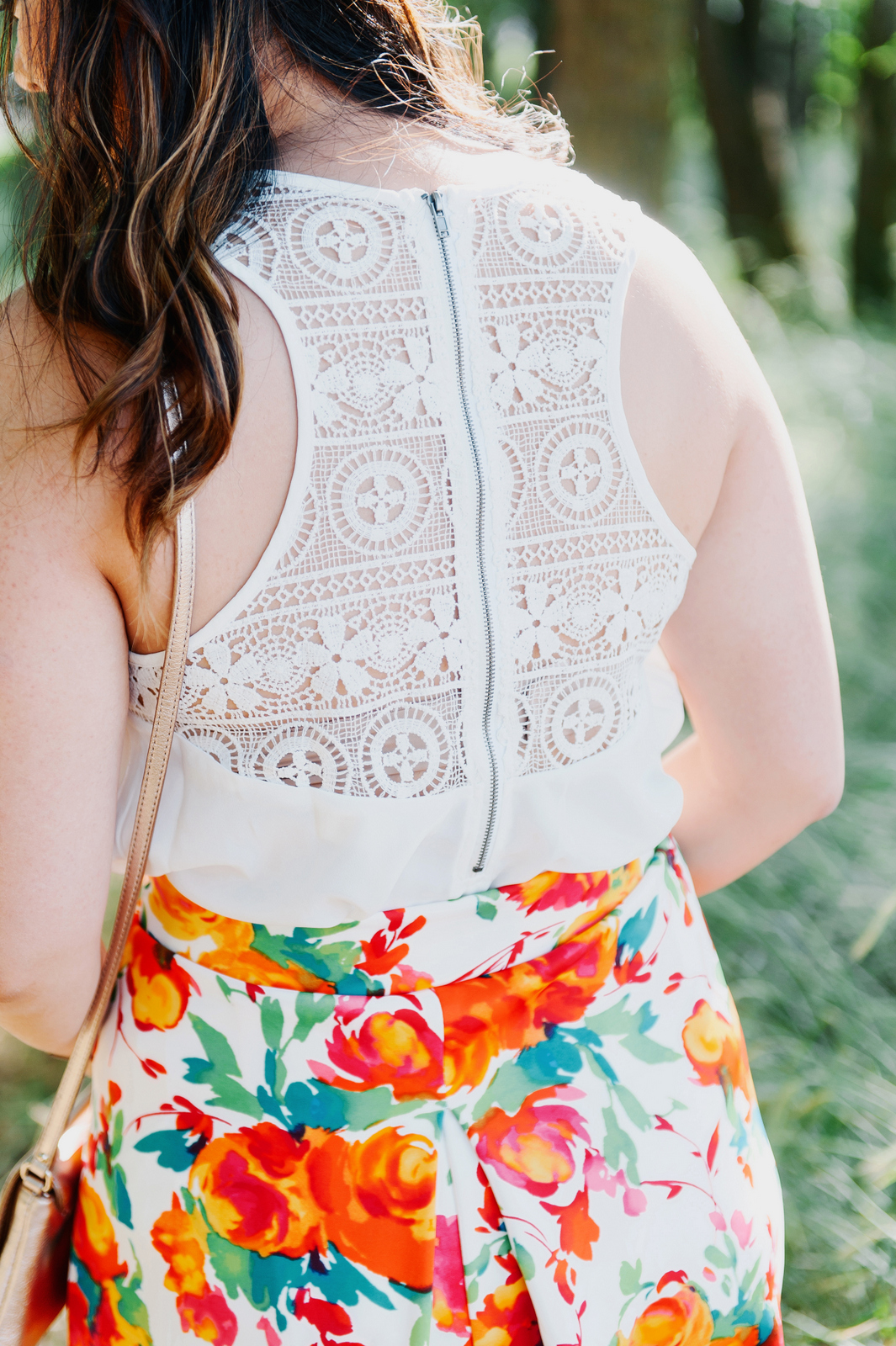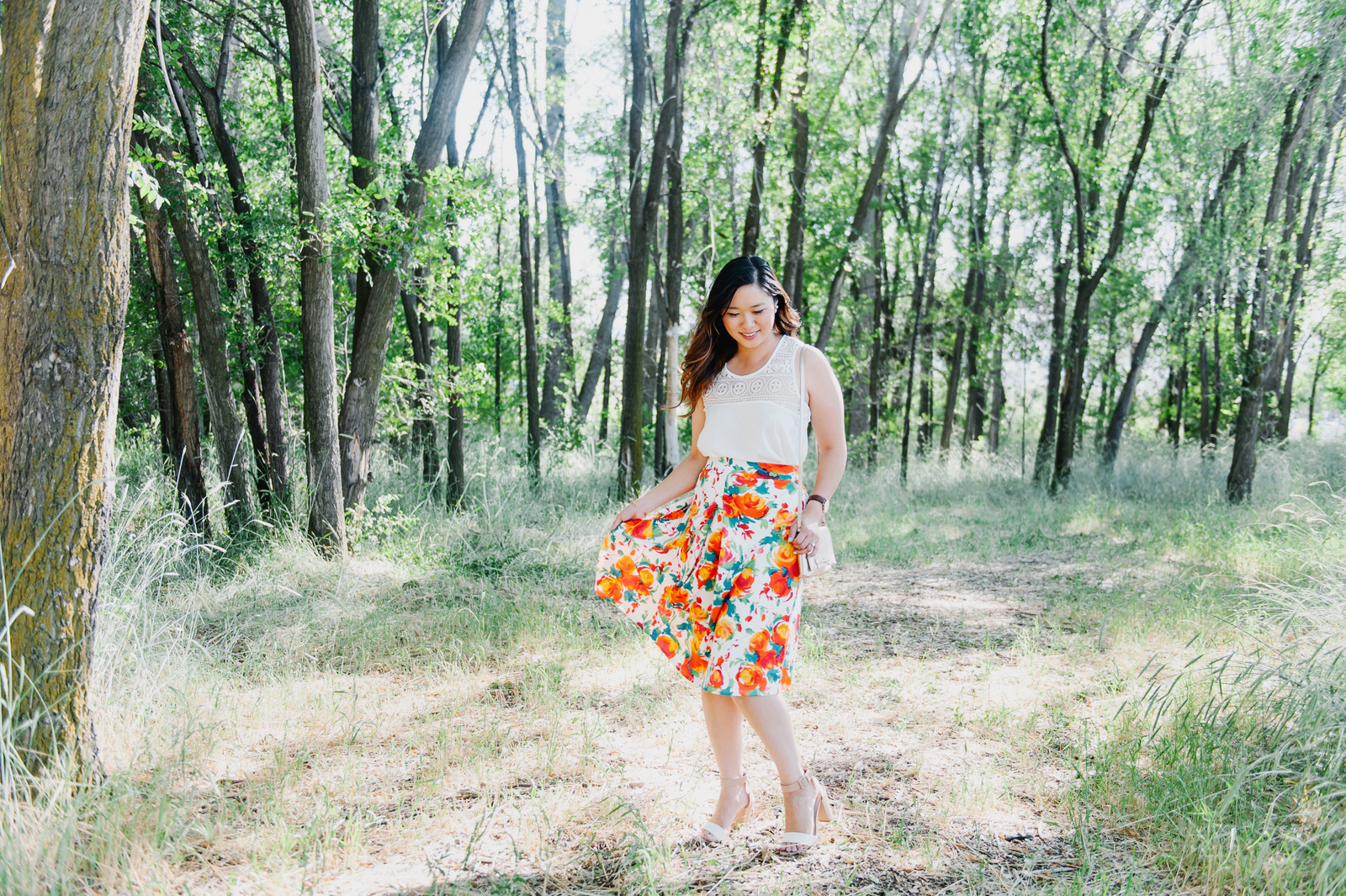 Outfit Details:
Top c/o RubyClaire Boutique
Skirt c/o Ruby Claire Boutique
Shoes: Zara
Bag: Kate Spade
Watch: Daniel Wellington
All photography by Lori Romney Photography
I just love the detail on my white top so so much! The little cutout pattern is so pretty and really adds that perfect unique touch to the white top. And florals, well you know that my heart always lies with florals. 🙂
And lastly, RubyClaire Boutique is releasing a NEW COLLECTION in a collaboration with Maskcara on June 17! Here's a look at some of the pieces!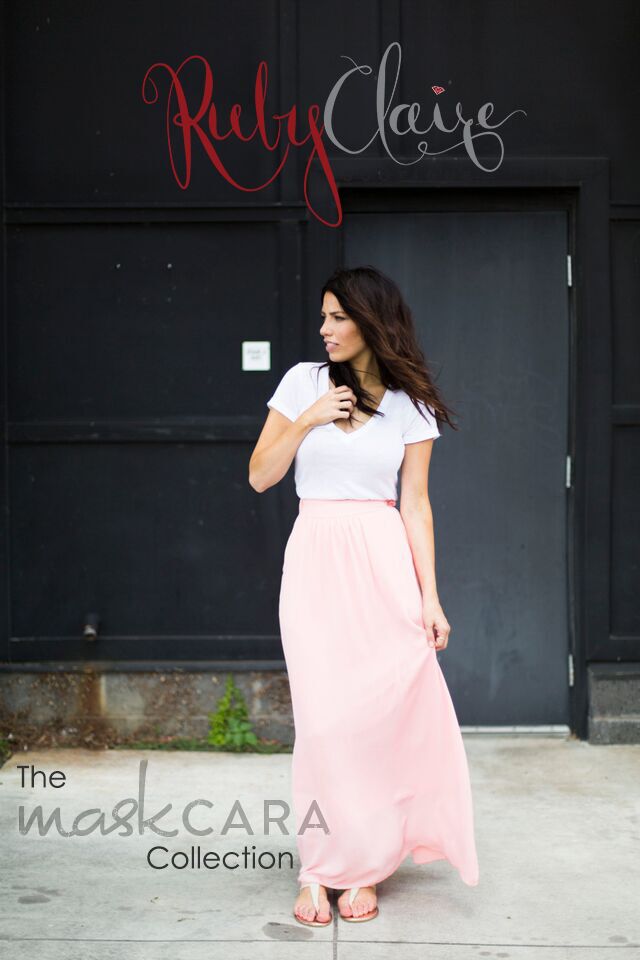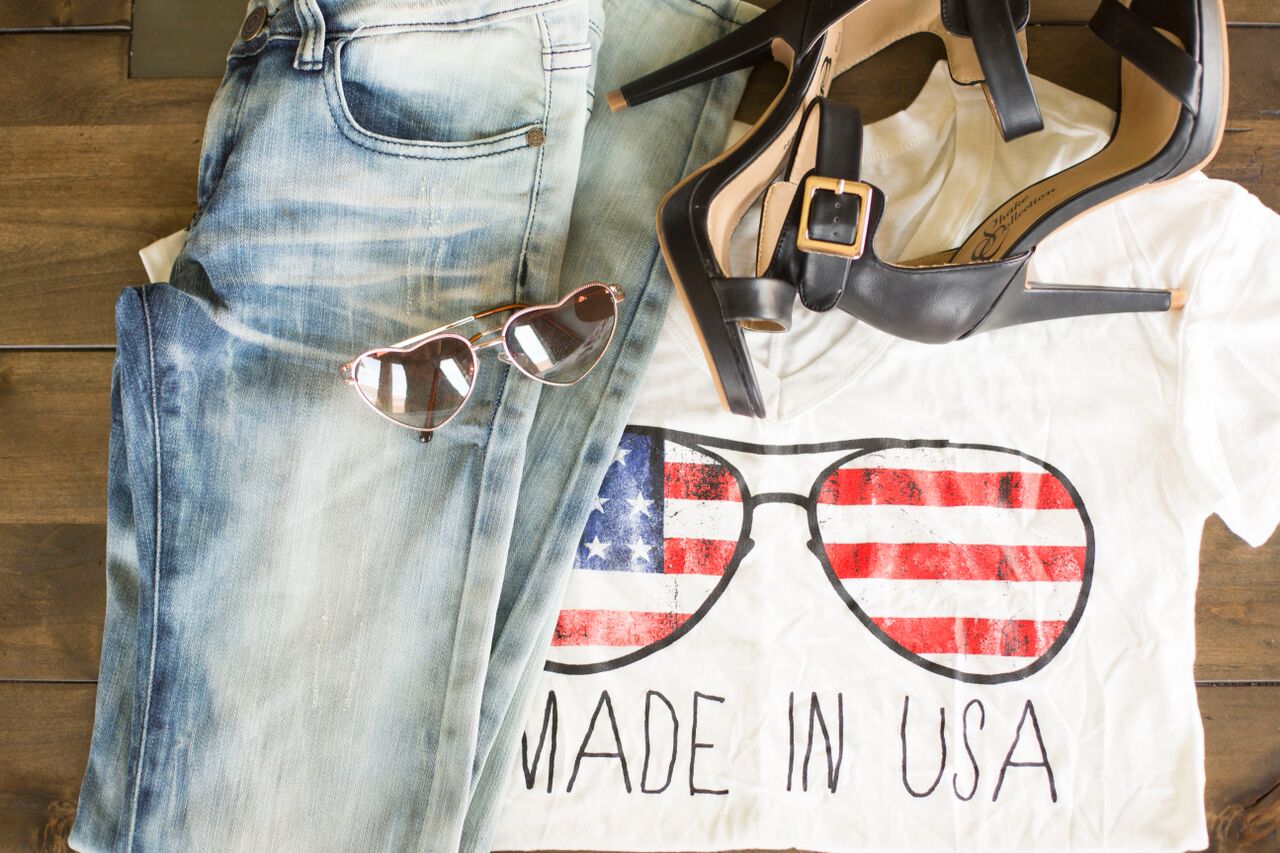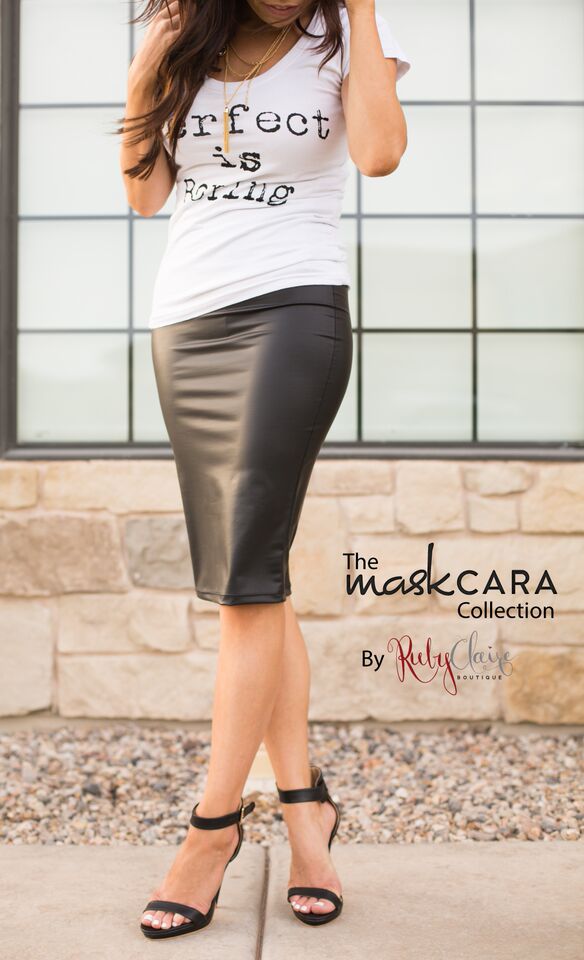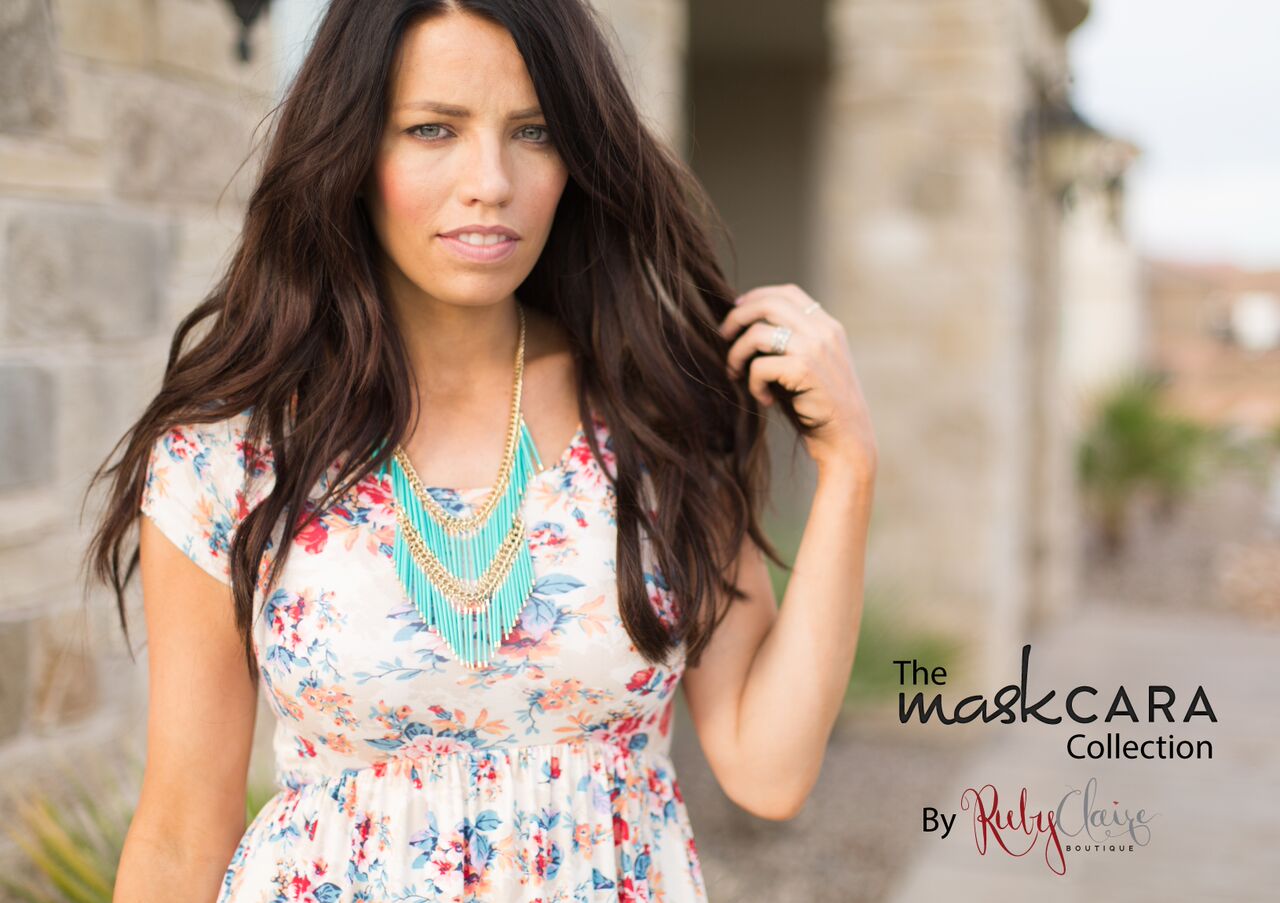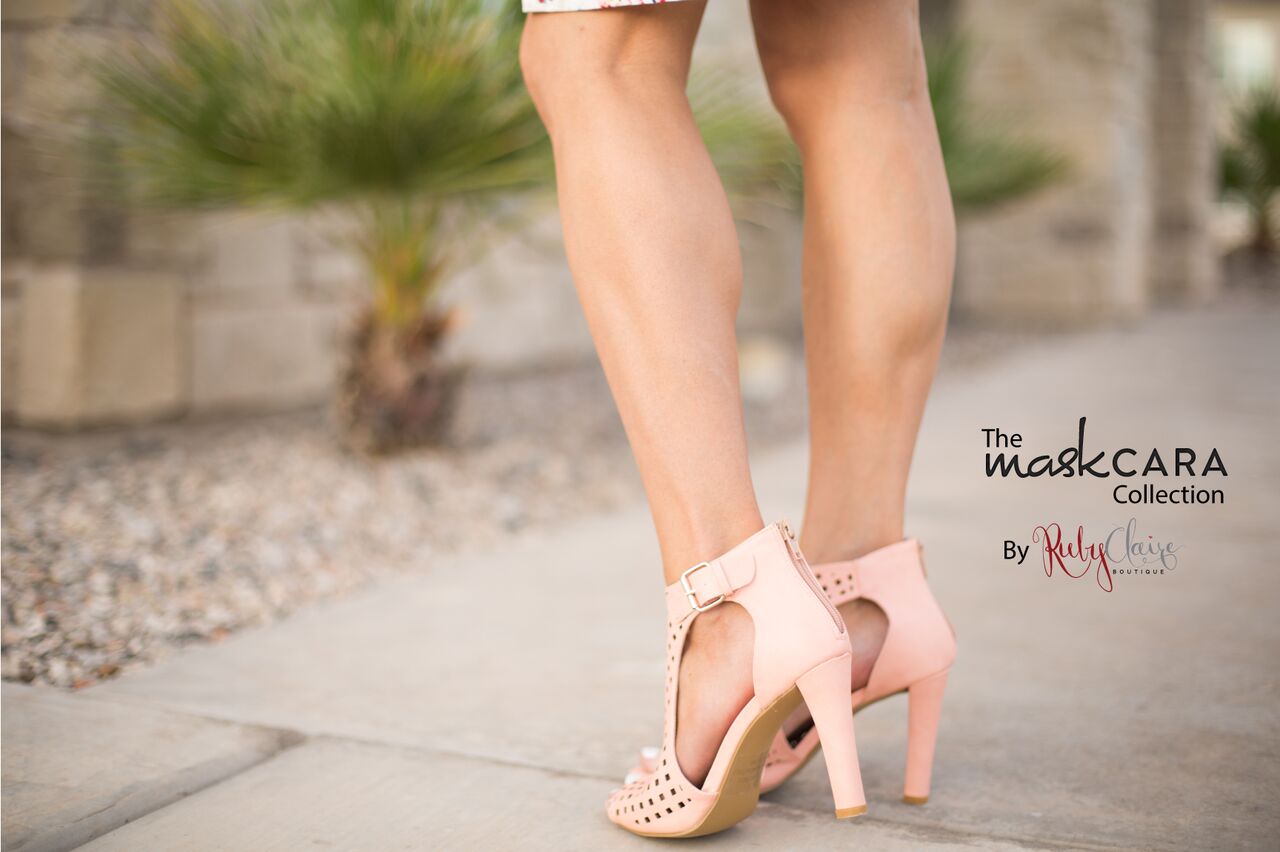 I'm already eyeing a few pieces to get for myself… especially like those pink heels, those need to be in my shoe collection, like now. 🙂
RubyClaire Boutique is giving away 3 – $100 gift cards, you can enter in the Rafflecopter widget below!