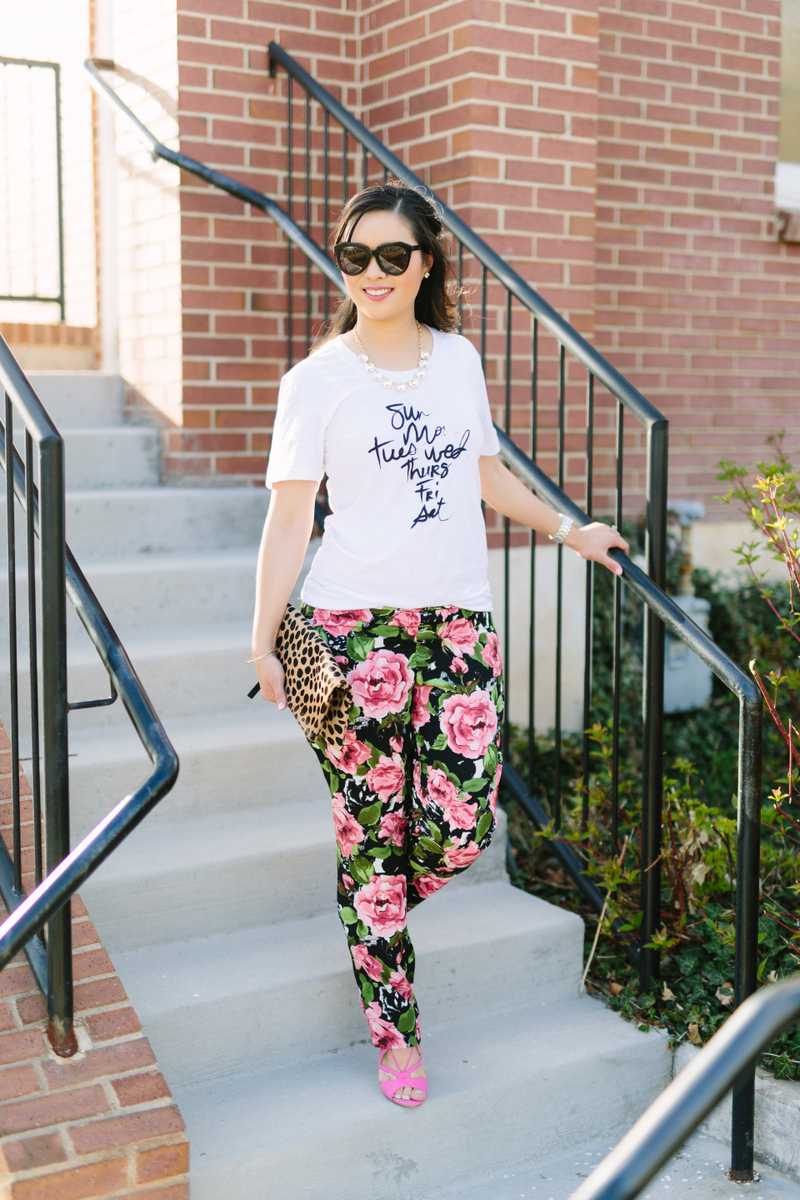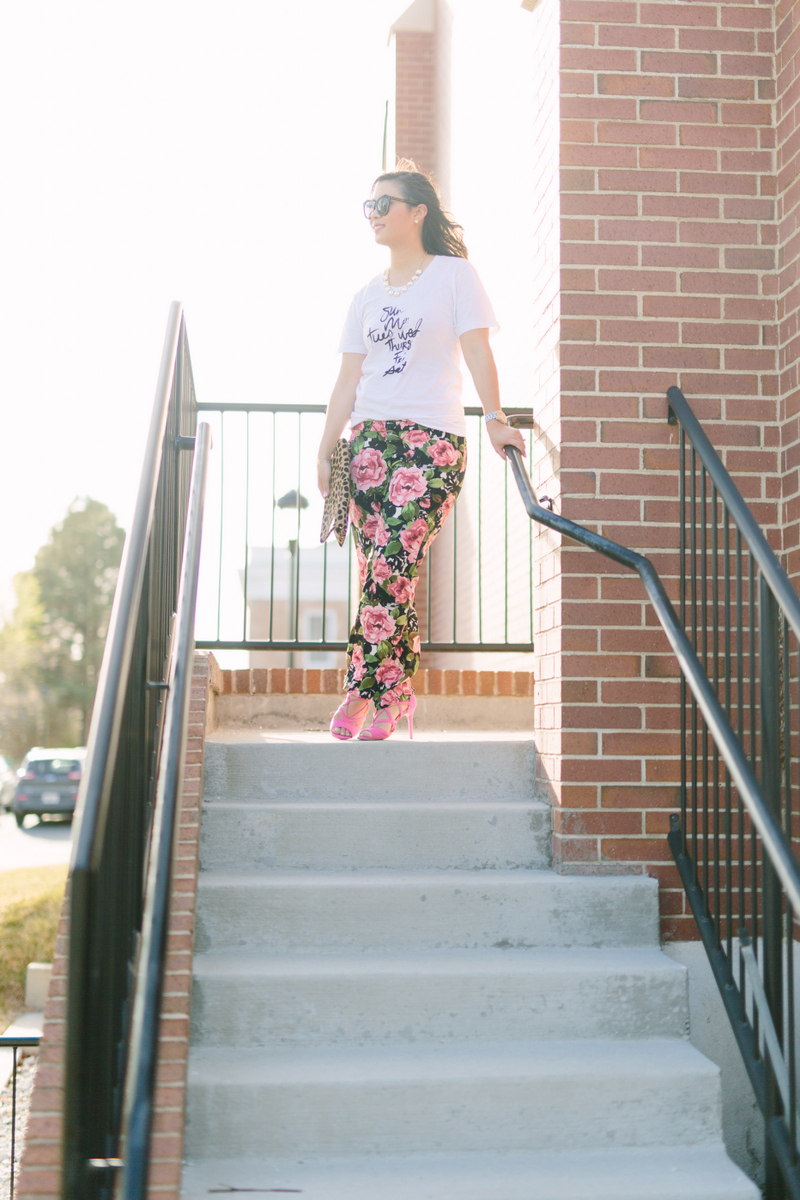 This Days of the Week top has been worn one too many times without wash in the past few weeks. It's one of those graphic tees that seriously works with any outfit, the words on it are non-offensive in any way, and I just really love how this one fits! It's fitted yet a little bit loose, so it hides that post partum pooch, yup! I paired this top with some floral jogger pants (smoothest things ever), hot pink heels and a leopard clutch! The florals and leopard pattern mixing is a bit of an unlikely match but I like to think that the "blacks" tie them together.
My girl Jacque of Looks for Lovelies actually came and helped me style this, she featured me over on her blog as well. She's one of those friends where when I can't decide what I'm going to wear for an event – I consult with her, and she's just the best at getting back to me with the best fashion advice!! 🙂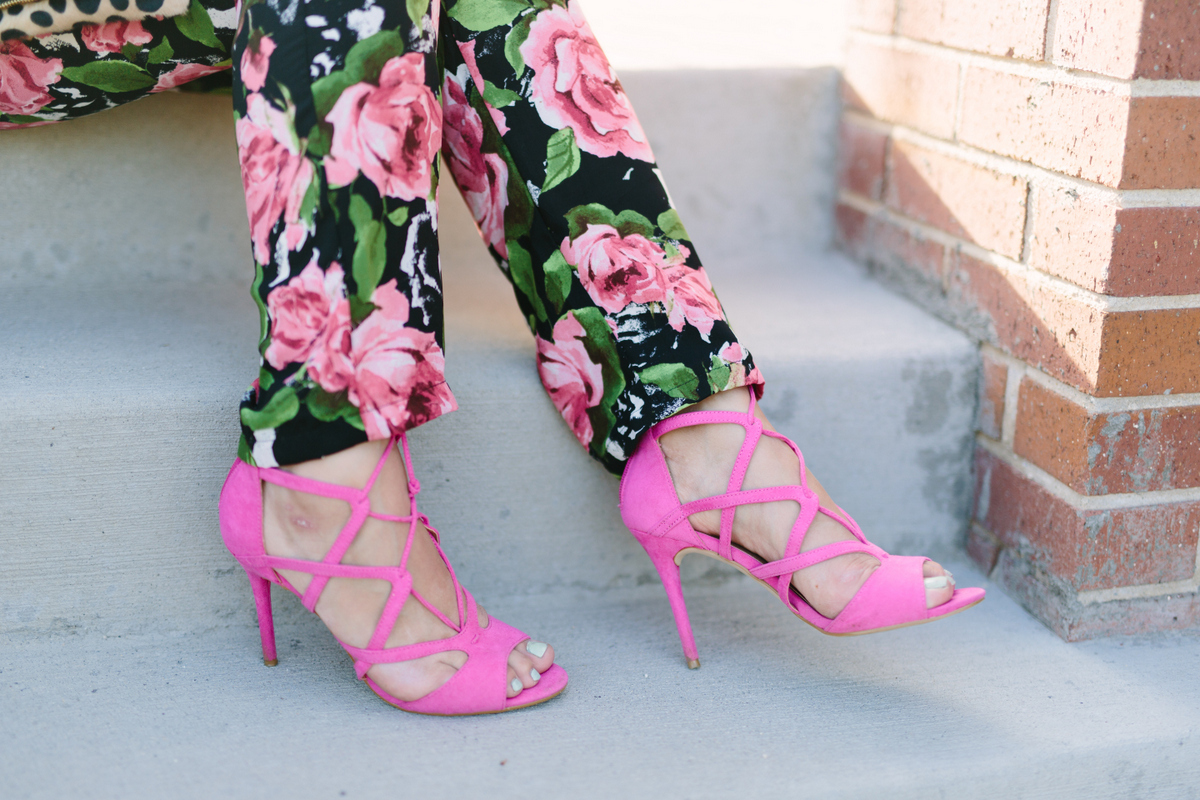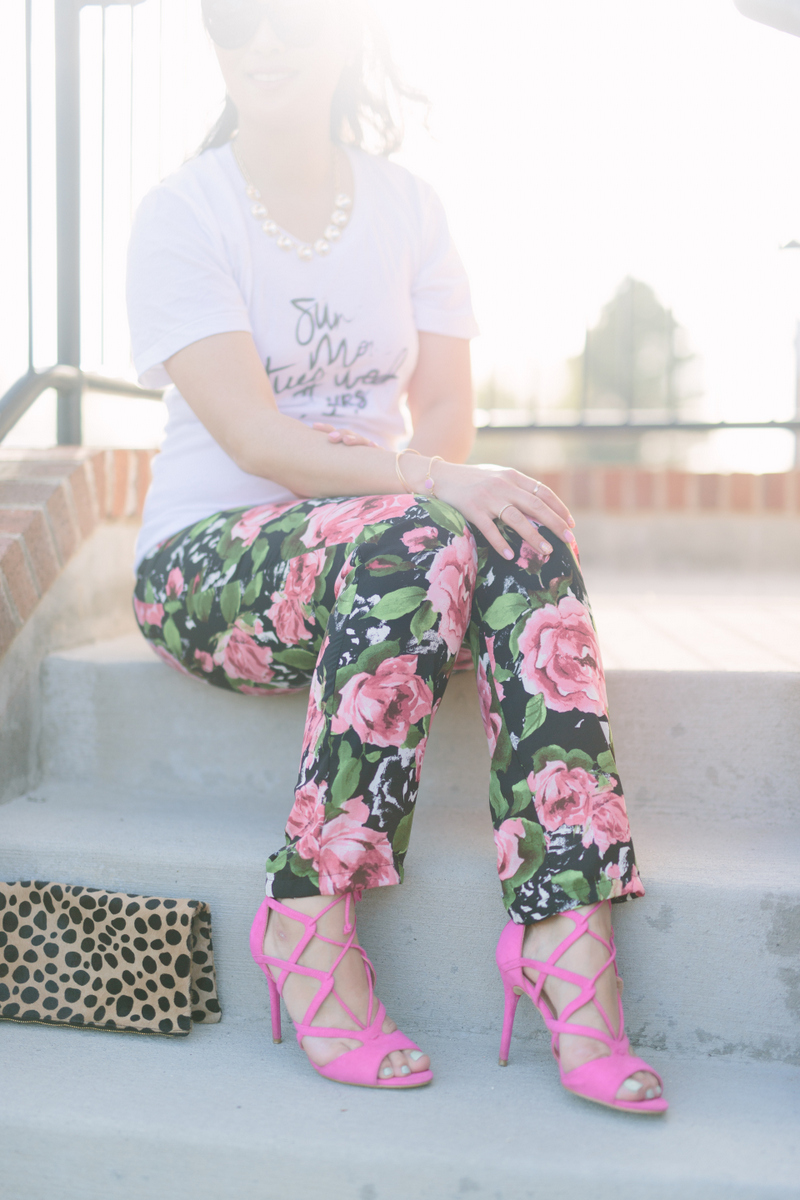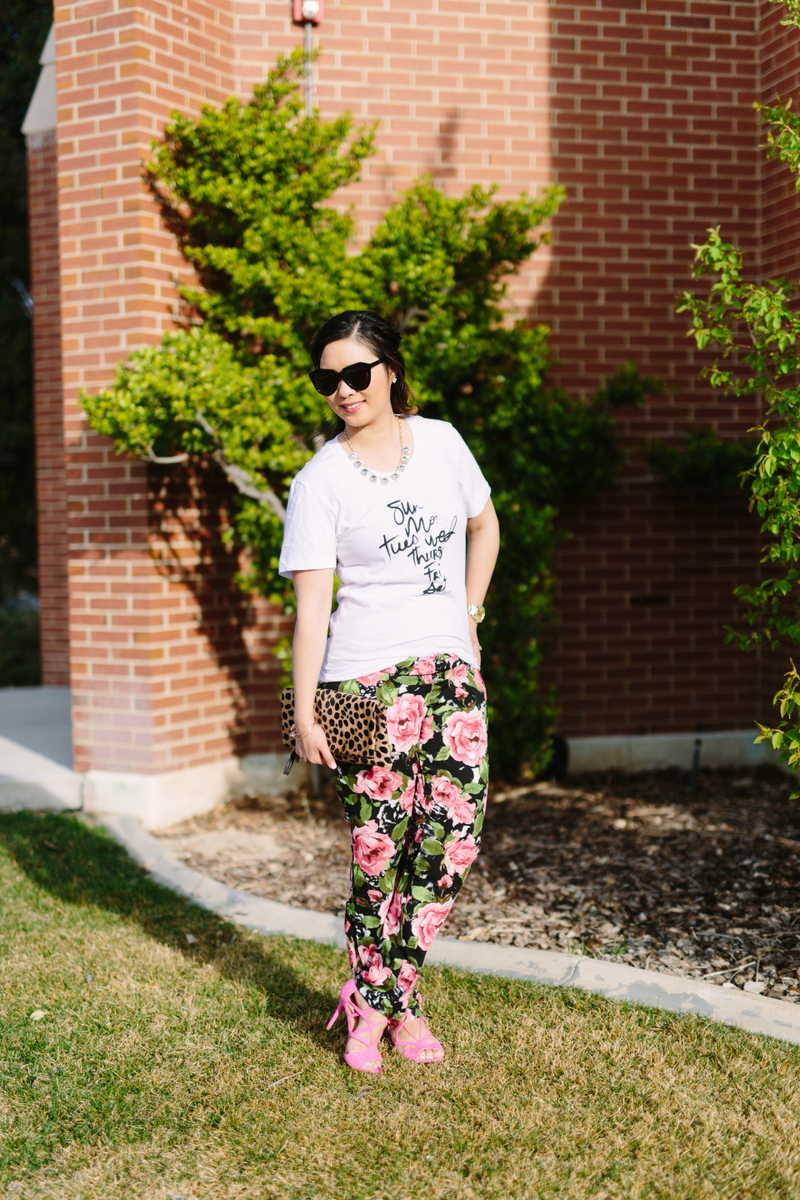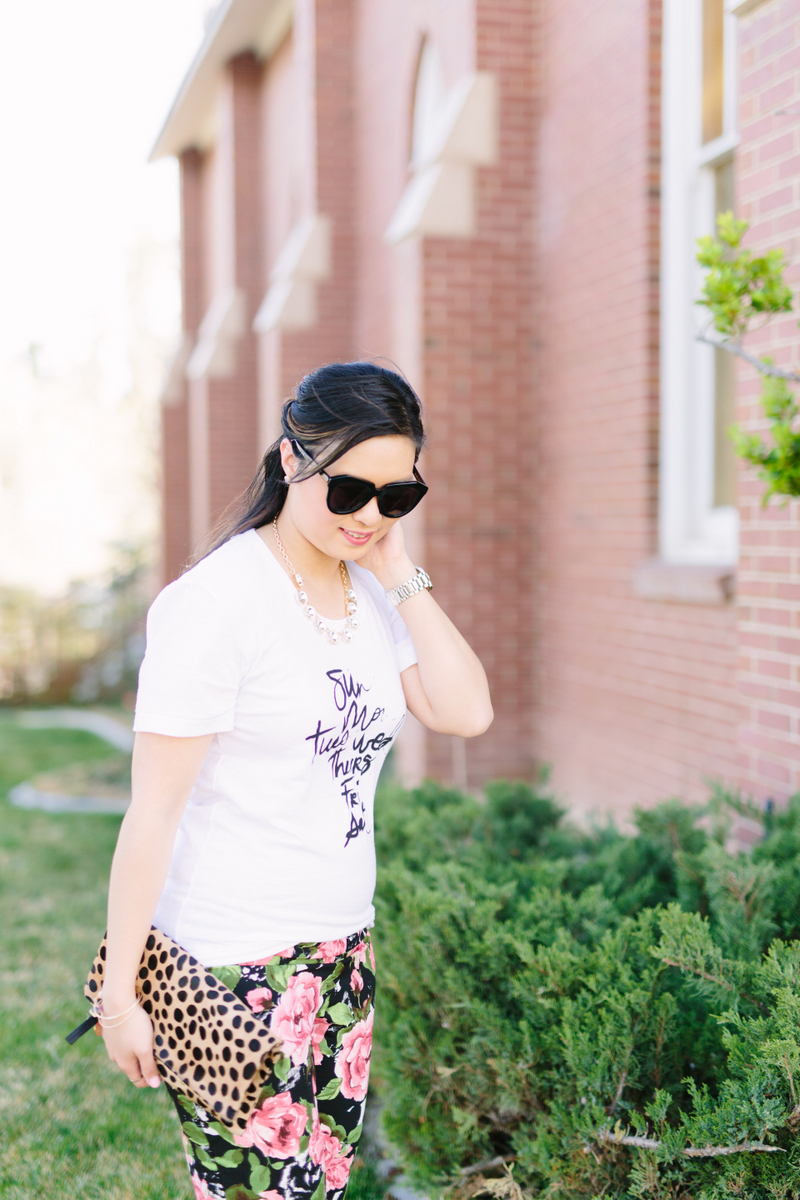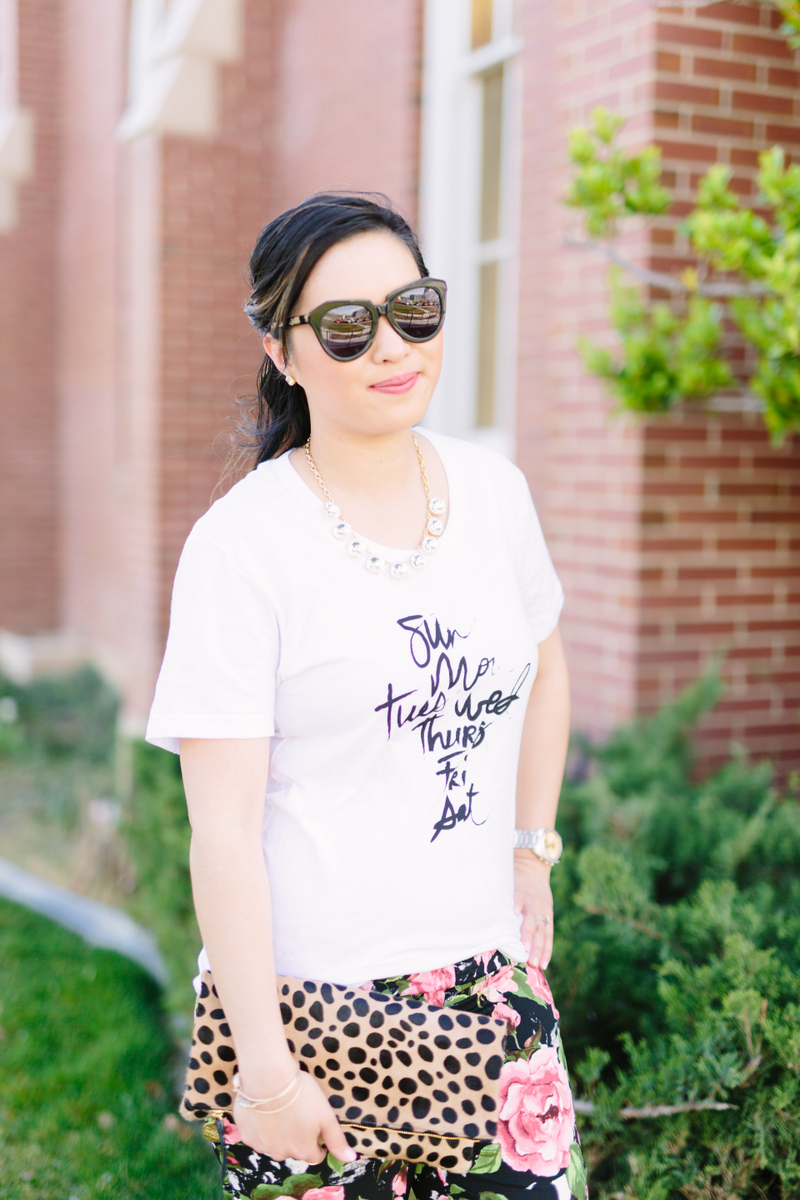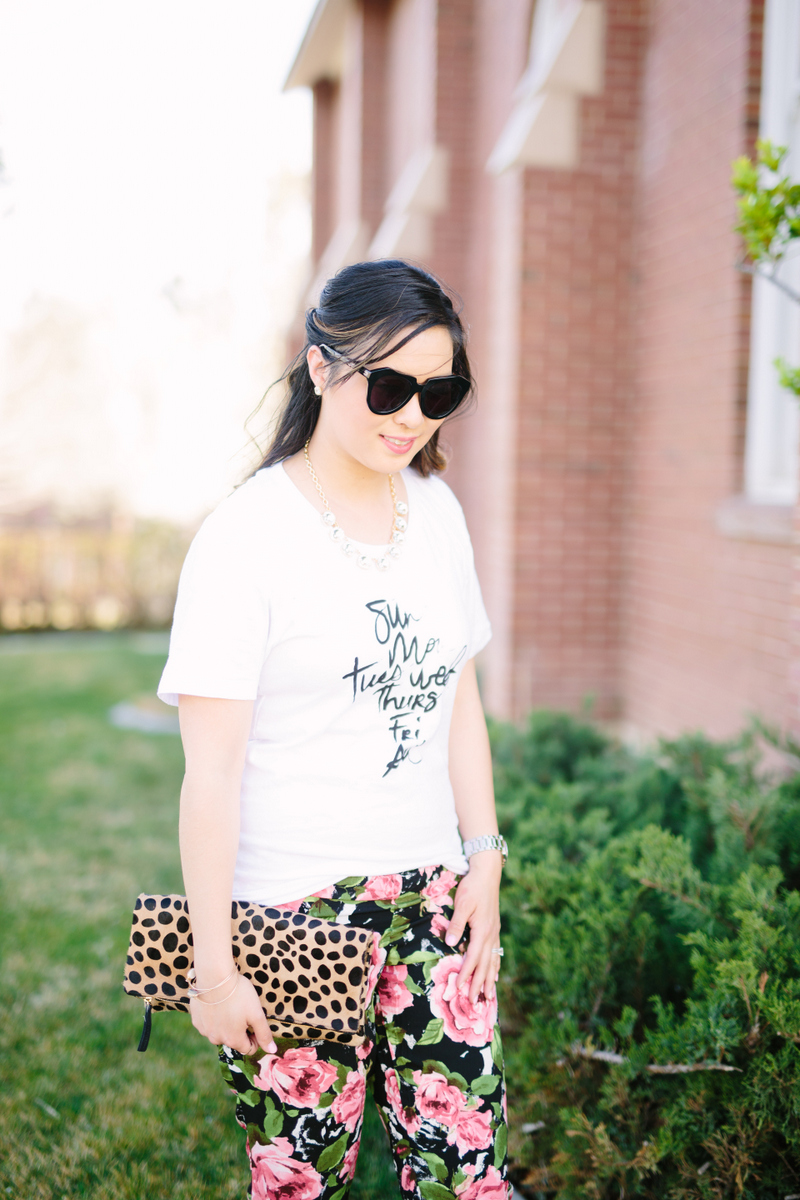 Outfit Details:
Top: Shop & Apparel
Pants: Olivia Wares Boutique
Bag: Clare Vivier
Necklace: Cents of Style
Sunnies: Shopbop
Shoes: JustFab
Hair styled by Emma's Parlour
Photography by Travis J
Shop the post:

What's your favorite day of the week and why?