This post is sponsored by DSW.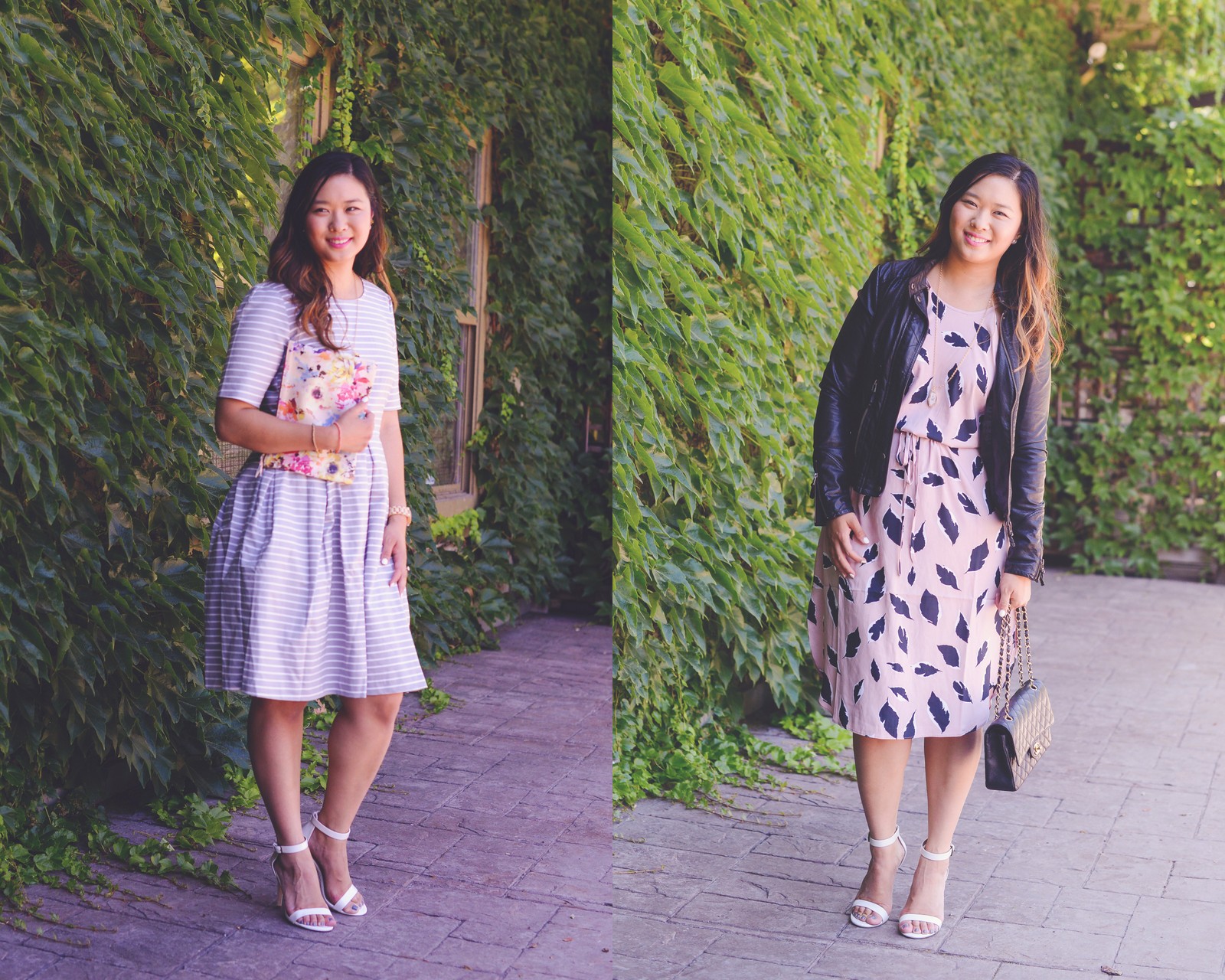 As you know, I am an avid shoe lover and I quite frankly don't have enough closet space to hold all my shoes. But that doesn't stop me from collecting them. 🙂 I really love collecting basic shoes in neutral colors as well as some wild and crazy ones as well. For this Summer, I am really loving anything white, like these Mix No. 6 Rayelle Sandals from DSW. These are just the perfect dressy Summer sandal to go with so many outfits. They can be worn to work, out to brunch, date night or just hanging out with the girls. I've decided to style them up two ways just to show you how versatile they are!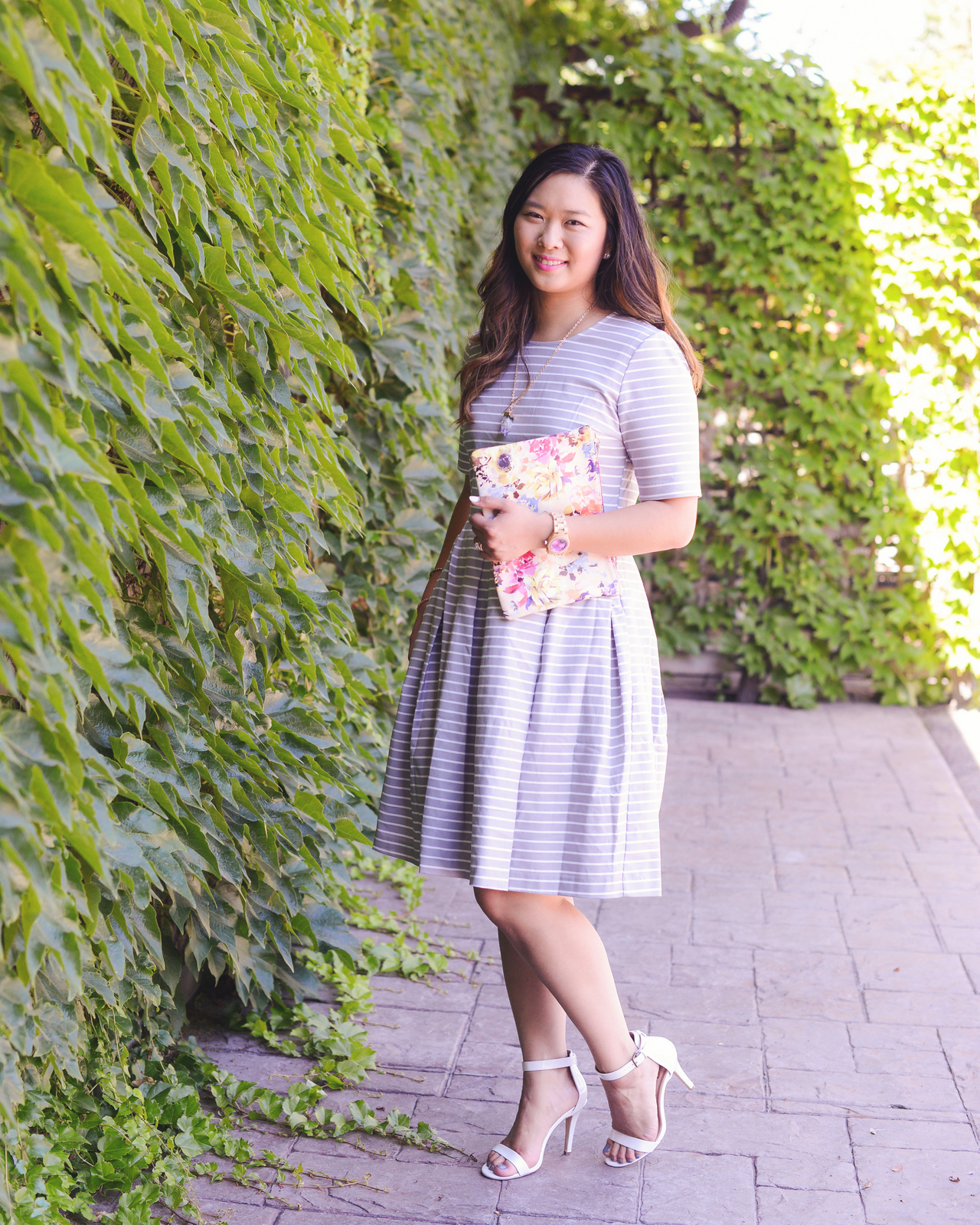 For this first look, I decided to give it a more day look or wear to work vibe. I'm wearing a grey striped dress, with some floral pattern mixing in the purse, some soft jewelry and the white Summer sandals. I love how the colors are all bright, clean and cheery.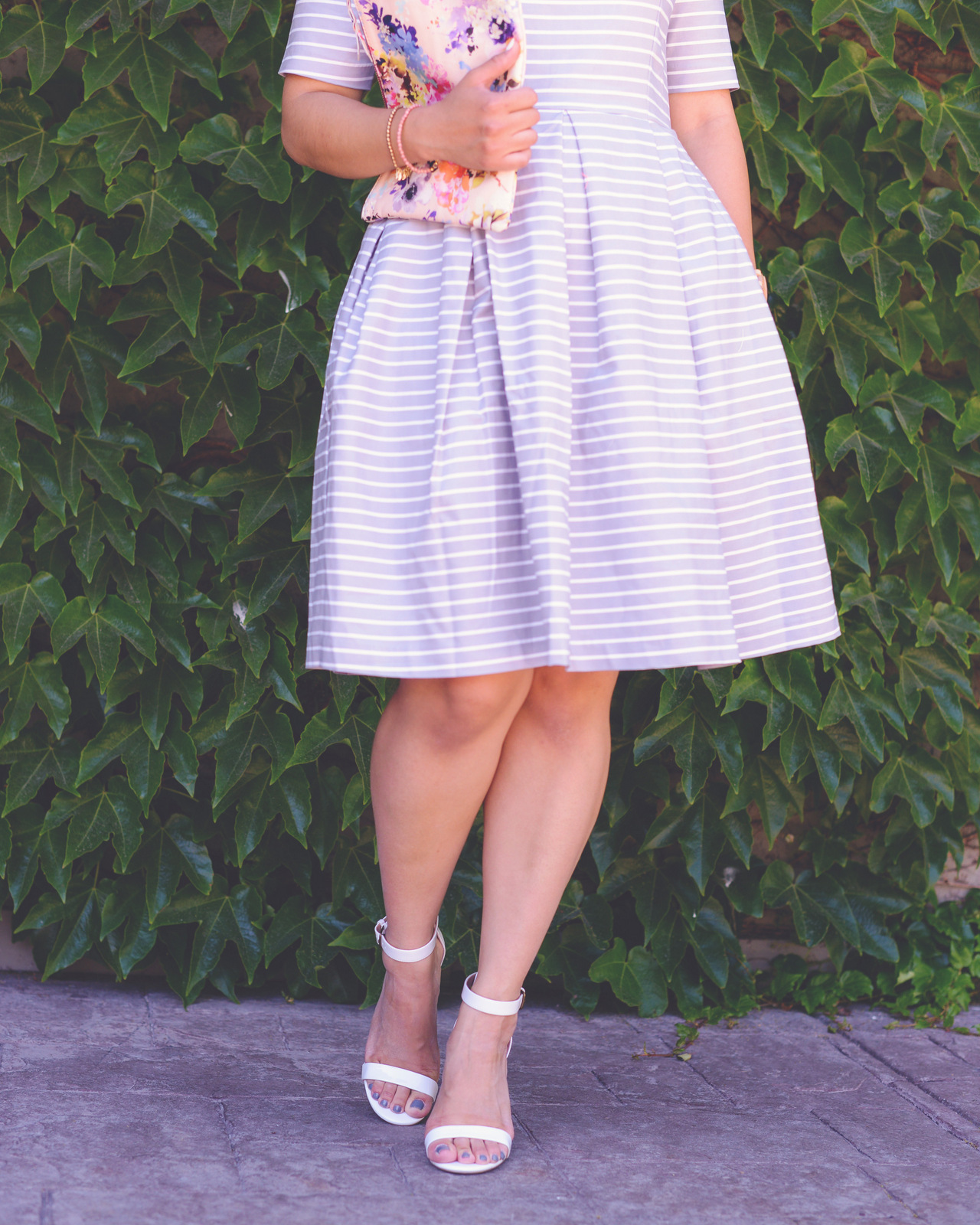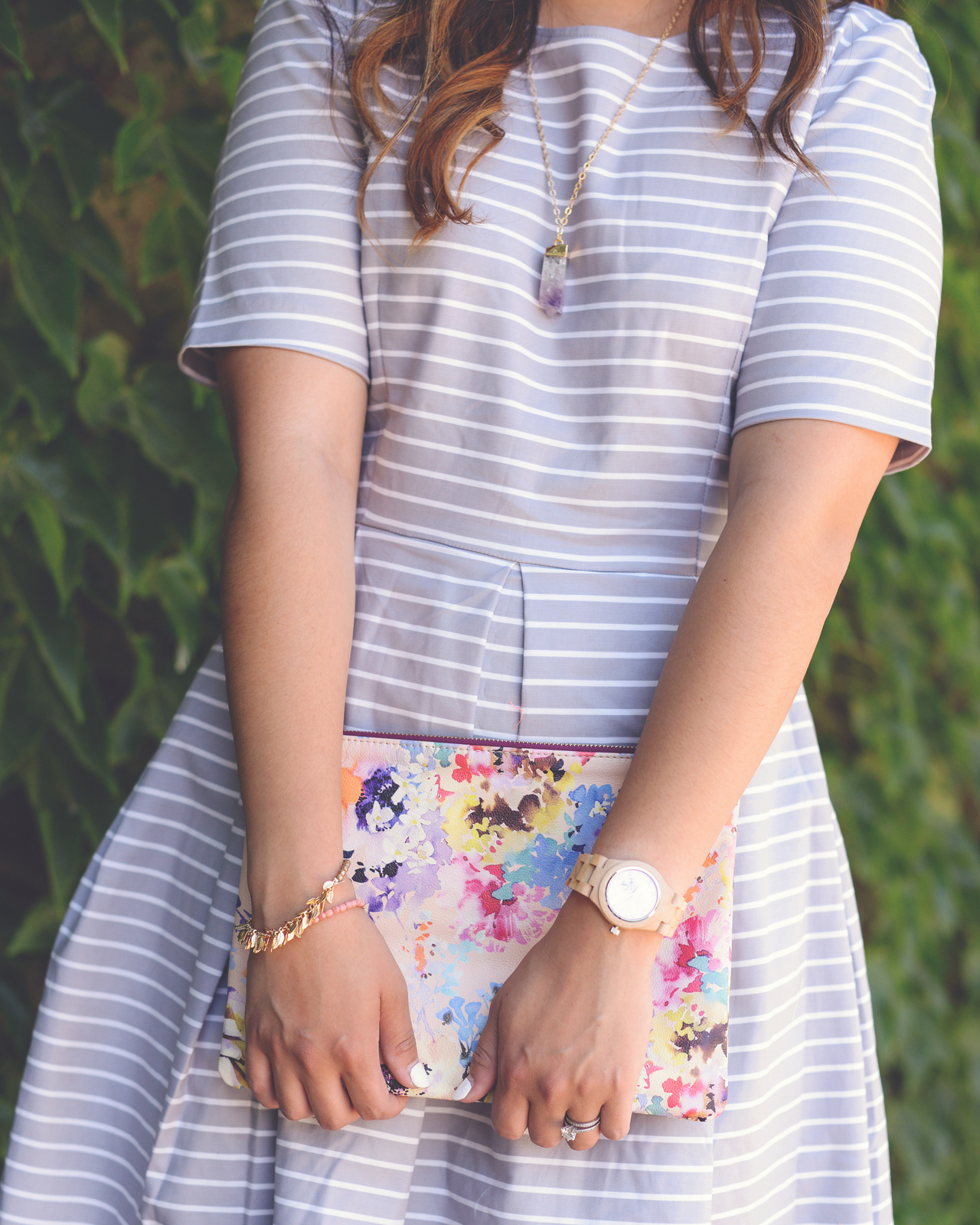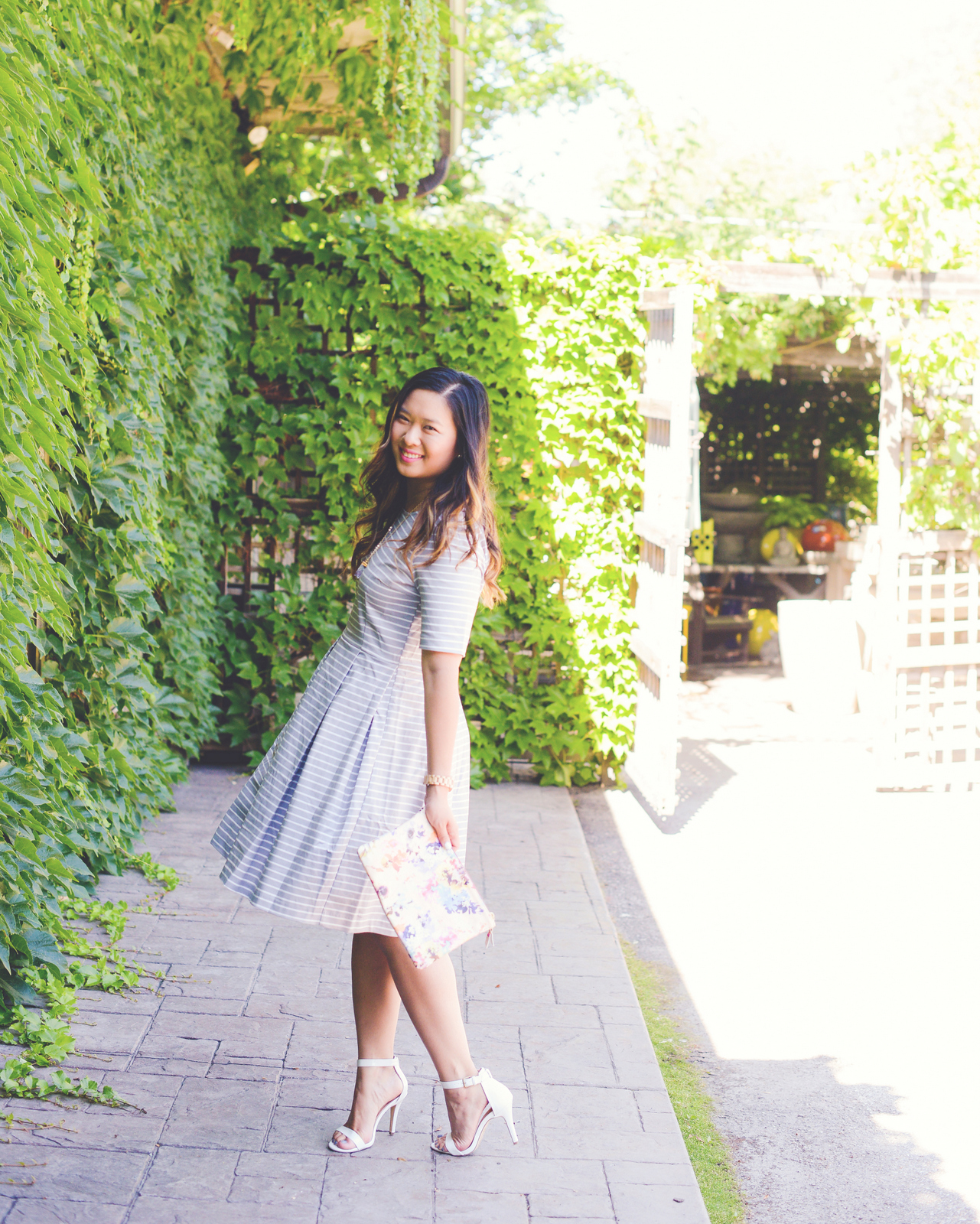 Outfit #1 Details:
Dress | Jewelry | Watch | Bag | Shoes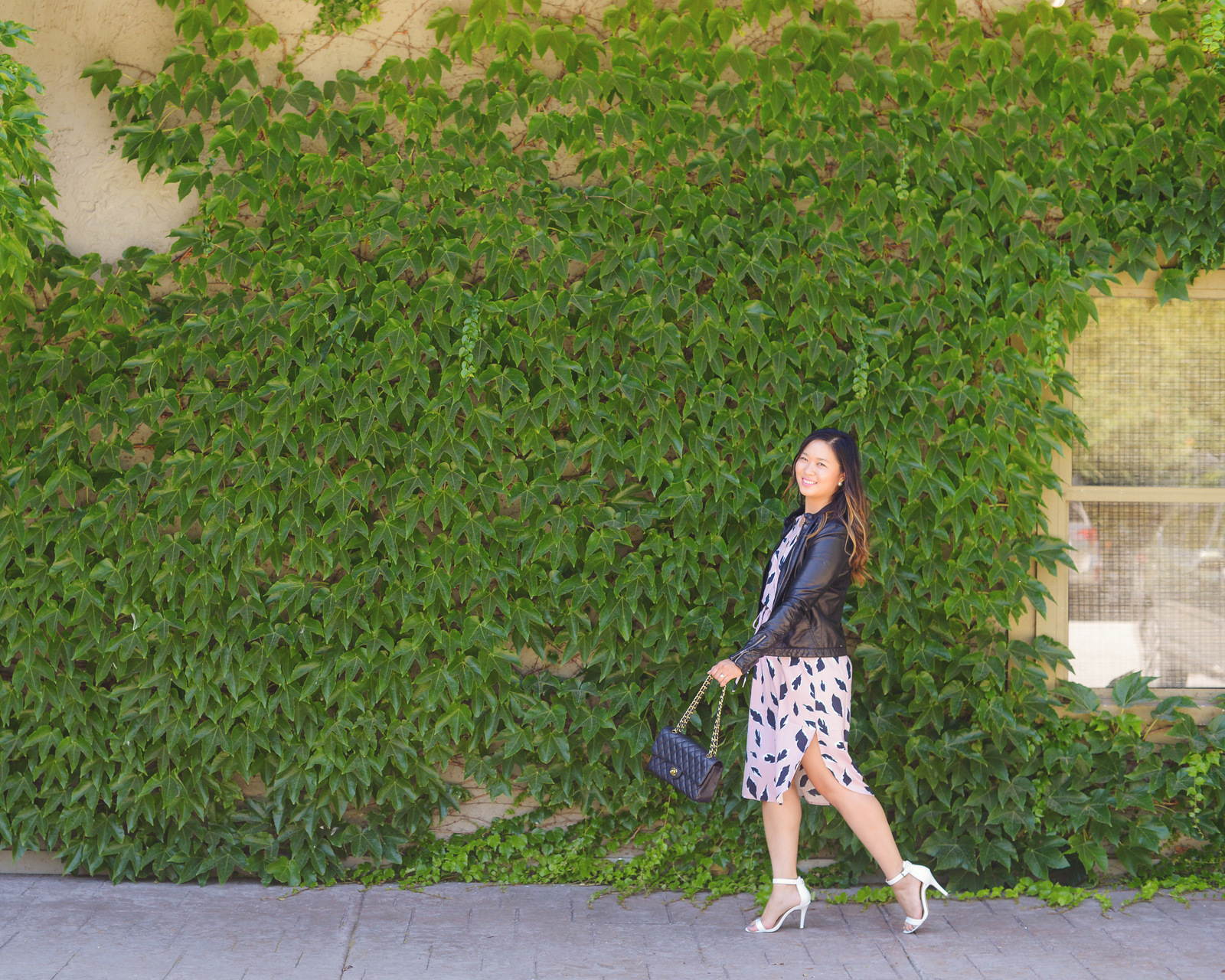 For the second look, I decided to wear a more feminine dress and offset it with a more edgy leather jacket. I love mixing romantic and edgy pieces together for one chic look. The designer bag and white heels really give this look a touch of glam.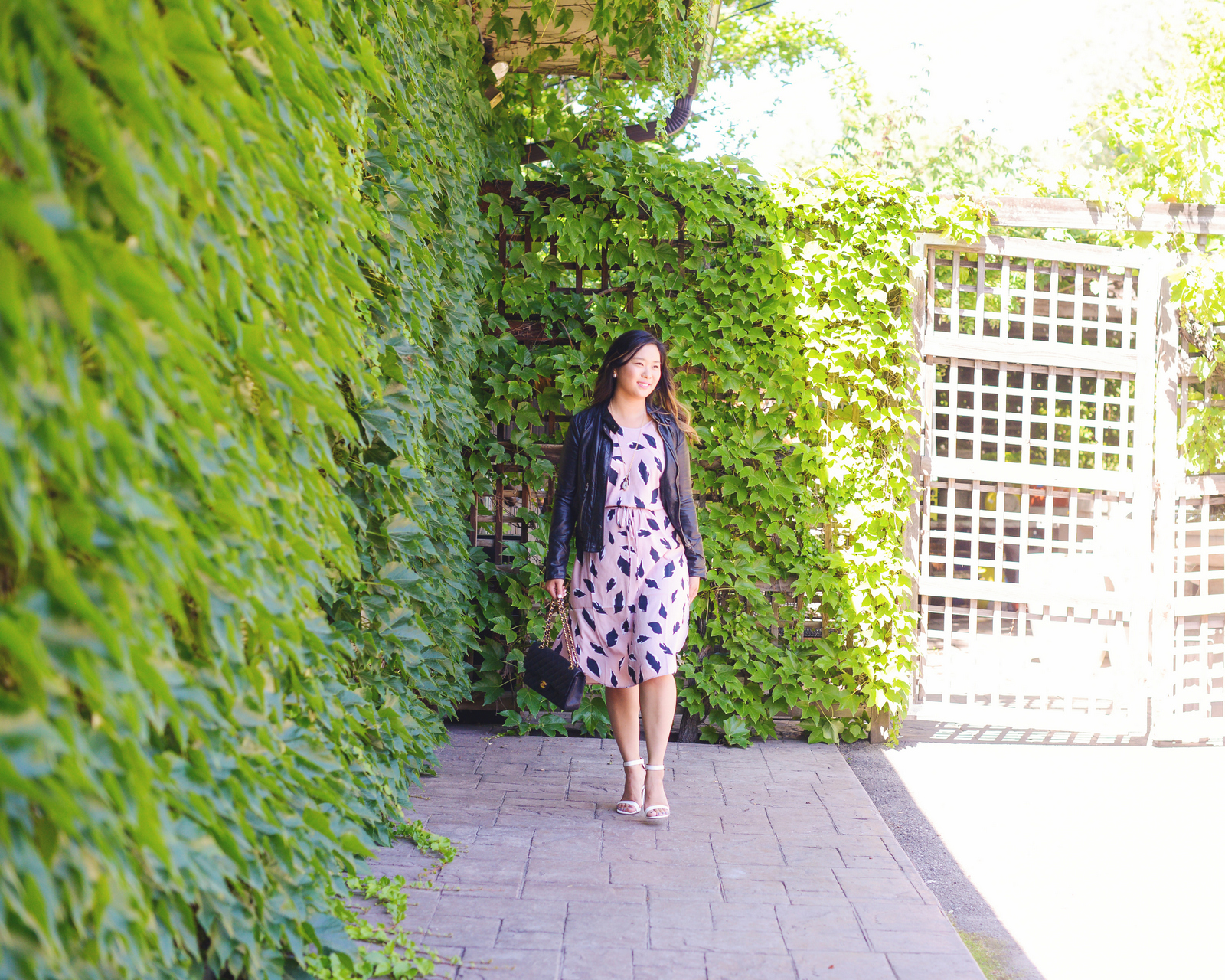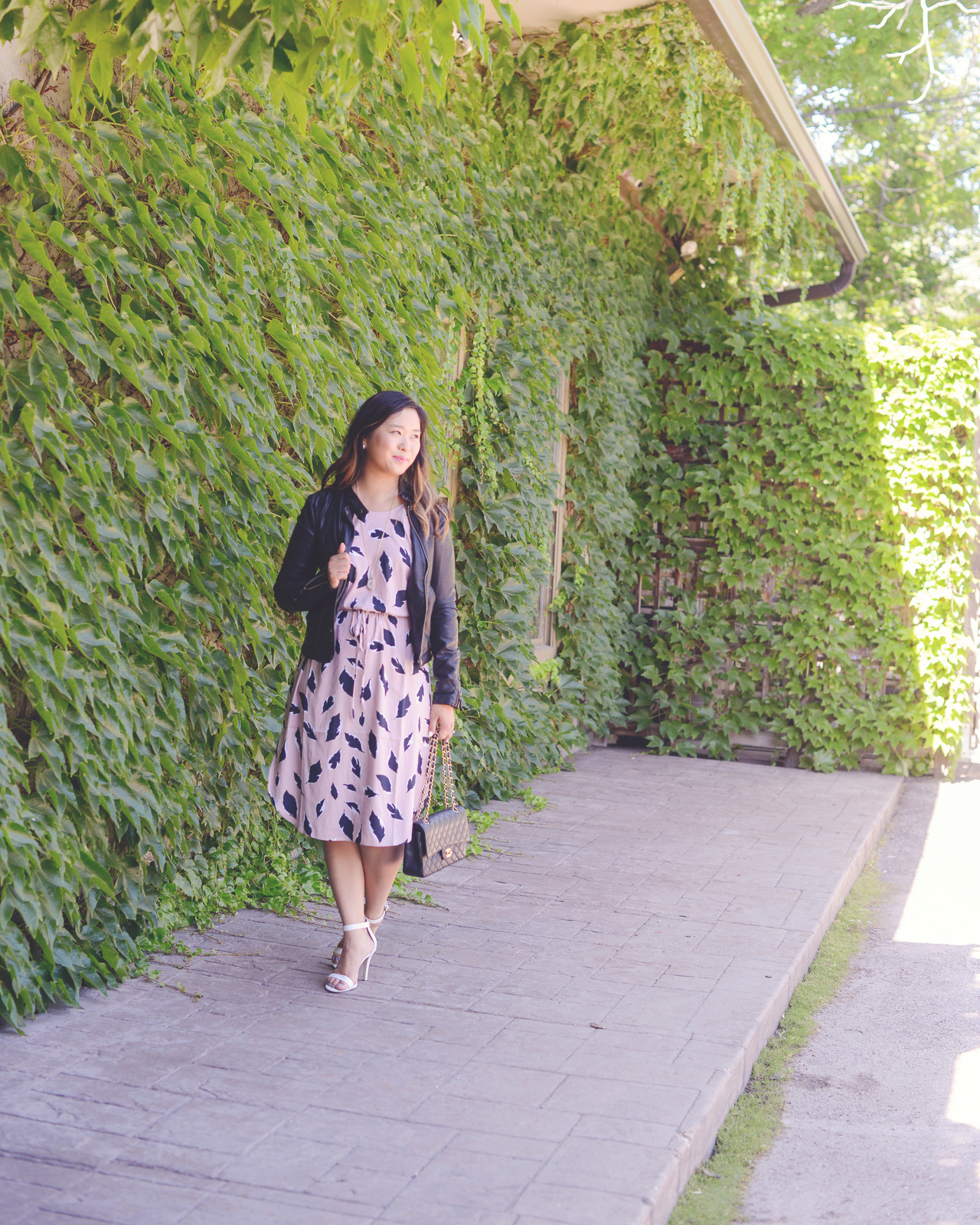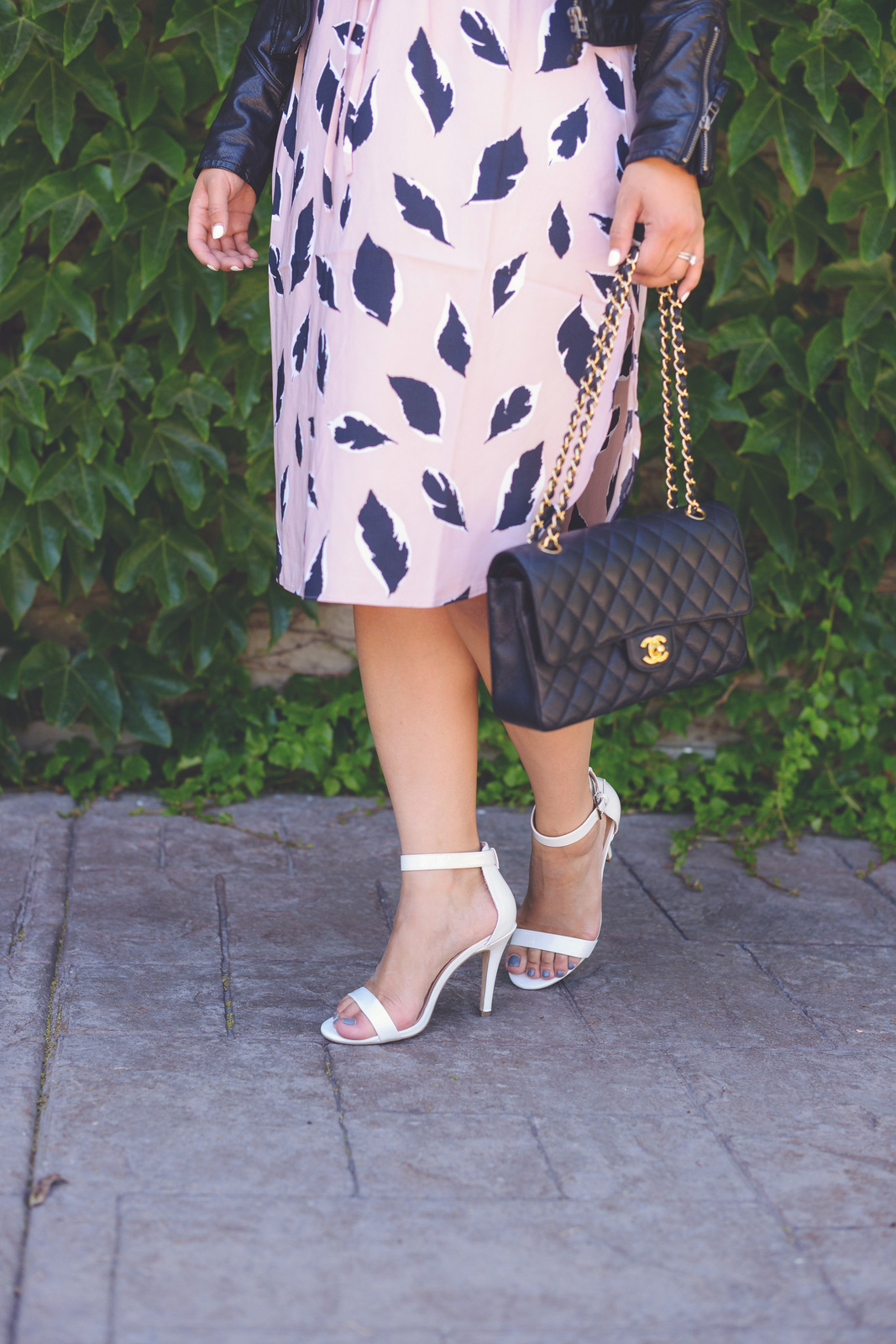 Outfit #2 Details:
Which look is your favorite?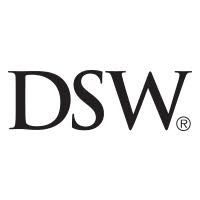 At DSW, we believe in the power of shoes, and in the power of shoe lovers. With thousands of fresh styles for men, women and children, we've got something for everyone, no matter who they are or how they dress. Shoes say a lot about you. Say something great.