This post is sponsored by DENIZEN® from Levi's®, but all opinions expressed are my own.
I'm back with my one item styled multiple ways post and I think these might just be my favorite kind of posts. I am all about stretching your dollar with the items you buy, especially when it comes to essential items like jeans. I recently tried out the DENIZEN® from Levi's® Essential Stretch Modern Skinny pair and fell in love and that's the honest truth. I debated getting the Curvy fit but decided to stick with the Modern fit because I thought it fit my body shape better. Skinny jeans are my favorite style right now and have been for a couple years now. However, sometimes skinny jeans can be so tight that they are uncomfortable, but that isn't the case with this pair. Because they have stretch in them, they hug my curves, yet are still soft and comfortable. The contoured waistband eliminates gaping which is a super important feature when shopping for jeans. DENIZEN® from Levi's® jeans offer fits and styling uniquely designed to make anyone look incredible. You can buy DENIZEN® by Levi's® jeans at Target or Target.com.
I decided to show you how these jeans are the perfect seven days a week jeans. They can be worn casually, business casual, or even dressy to work for various occasions.
Day 1 – Mom-on-the-go
As the name suggests, this is totally my Mom look when I'm running errands with my kids. I've got my jeans, a tee, comfortable walking shoes and a diaper bag, ready to face the world's biggest tantrums.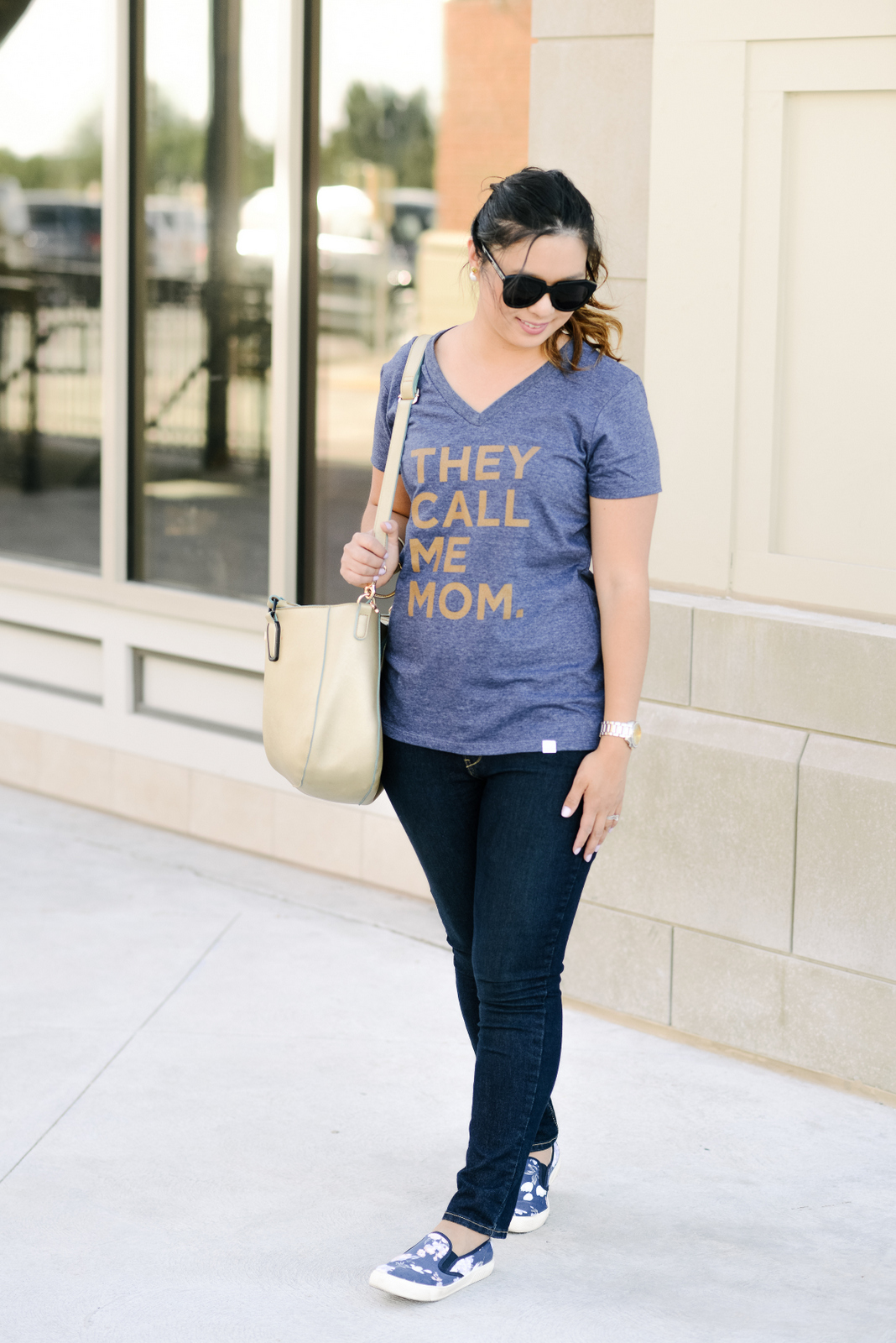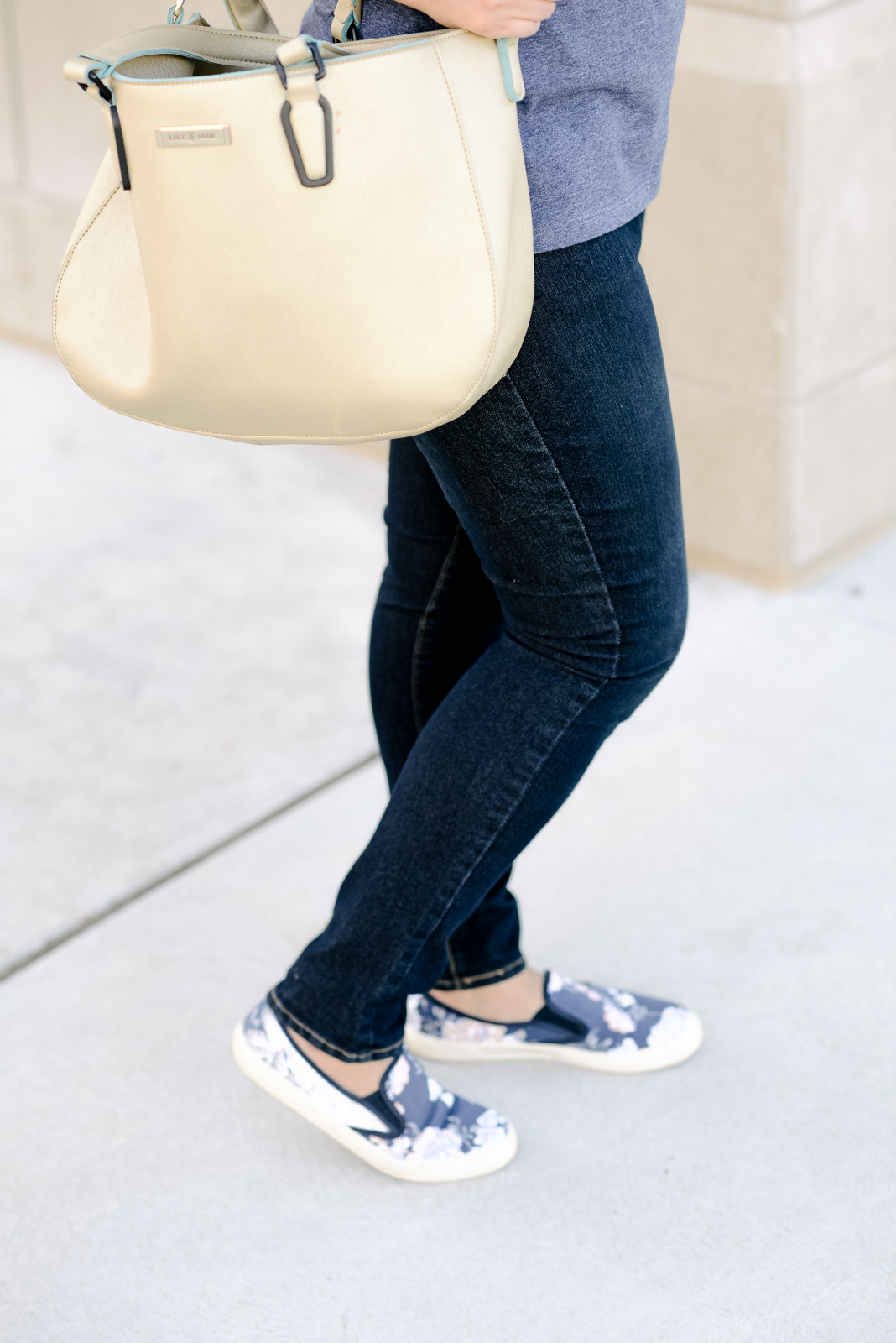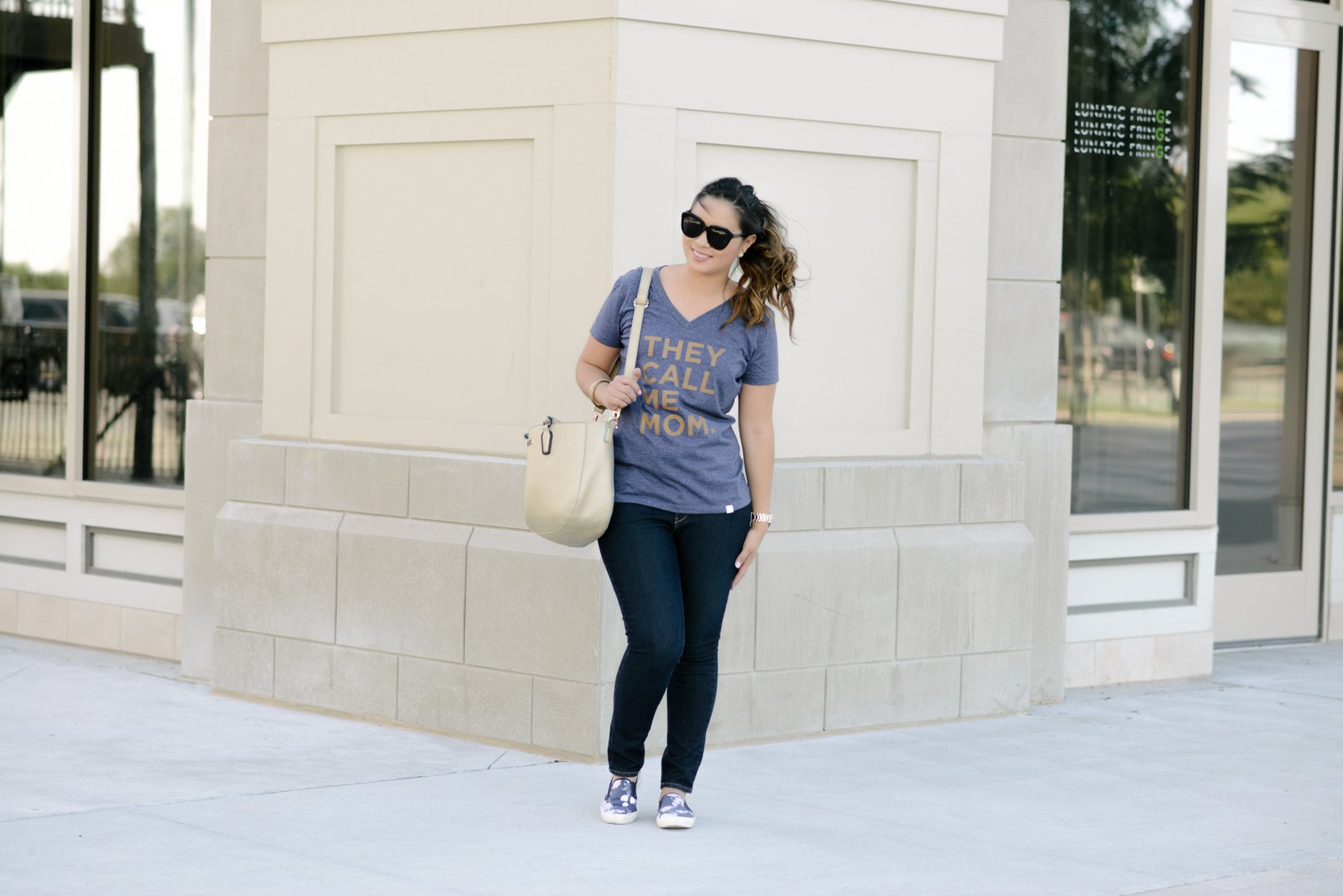 Day 2 – Shopping with friends
When I go shopping, I like to be casual, yet stylish. I love wearing a chambray over a dark denim jeans and adding in a few items for color. I also always love to carry my bigger tote bags when I go shopping as well!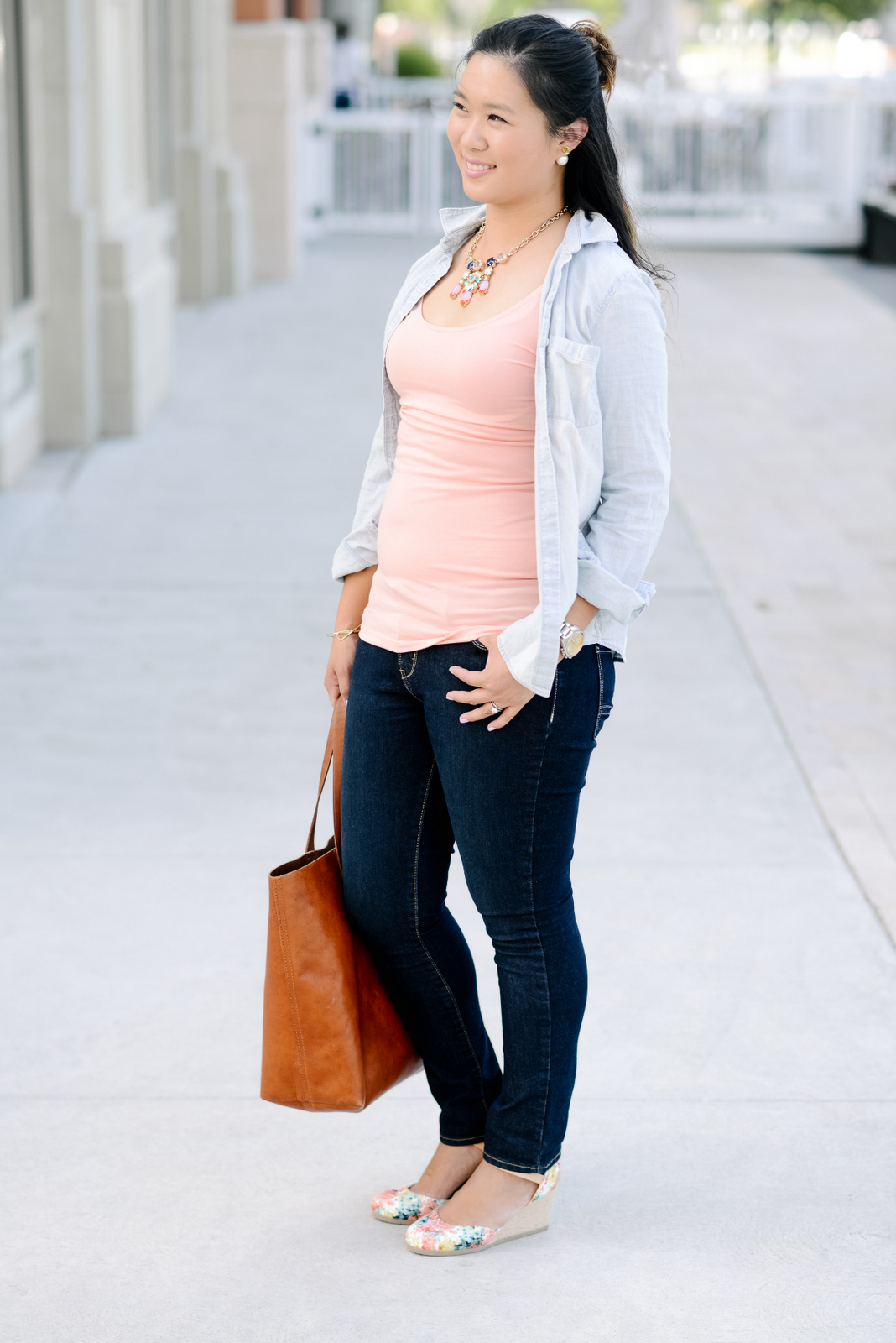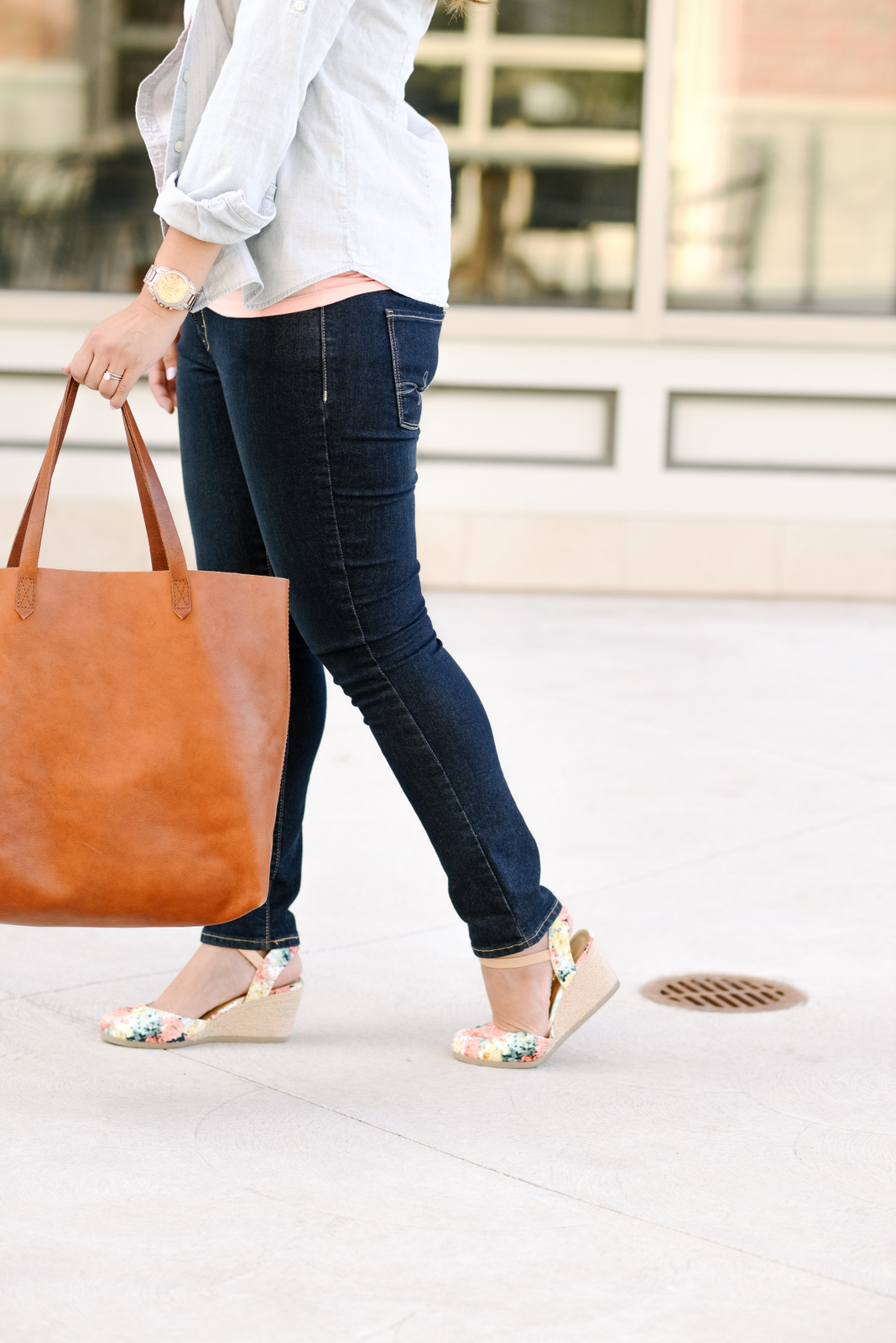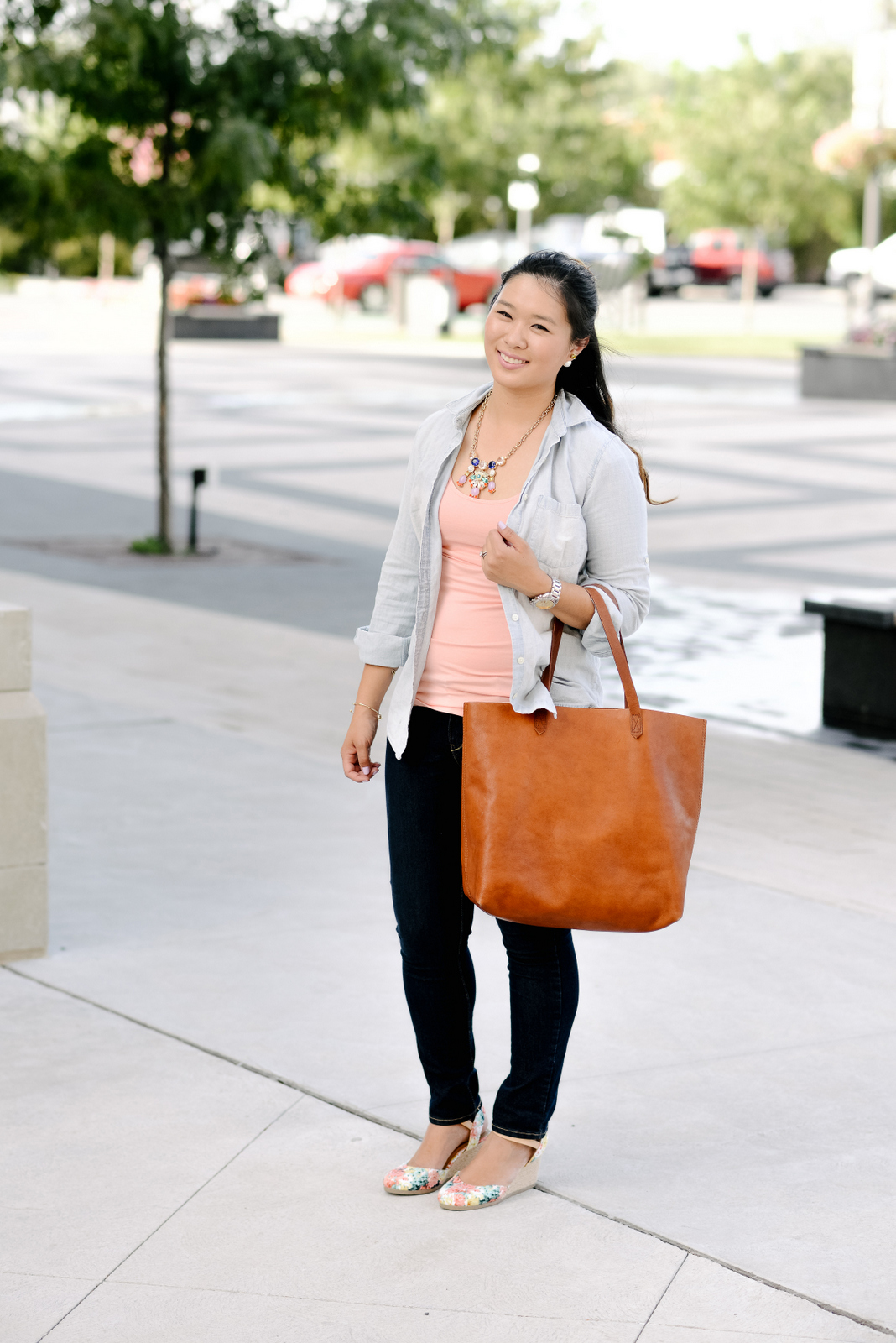 Day 3 – Having a campfire in the backyard
Because the weather is starting to get chilly at night, layering up with ponchos, boots, hats and a great pair of jeans are the perfect outfit for a backyard campfire. I'm about ready to bring out our fire pit and make some s'mores.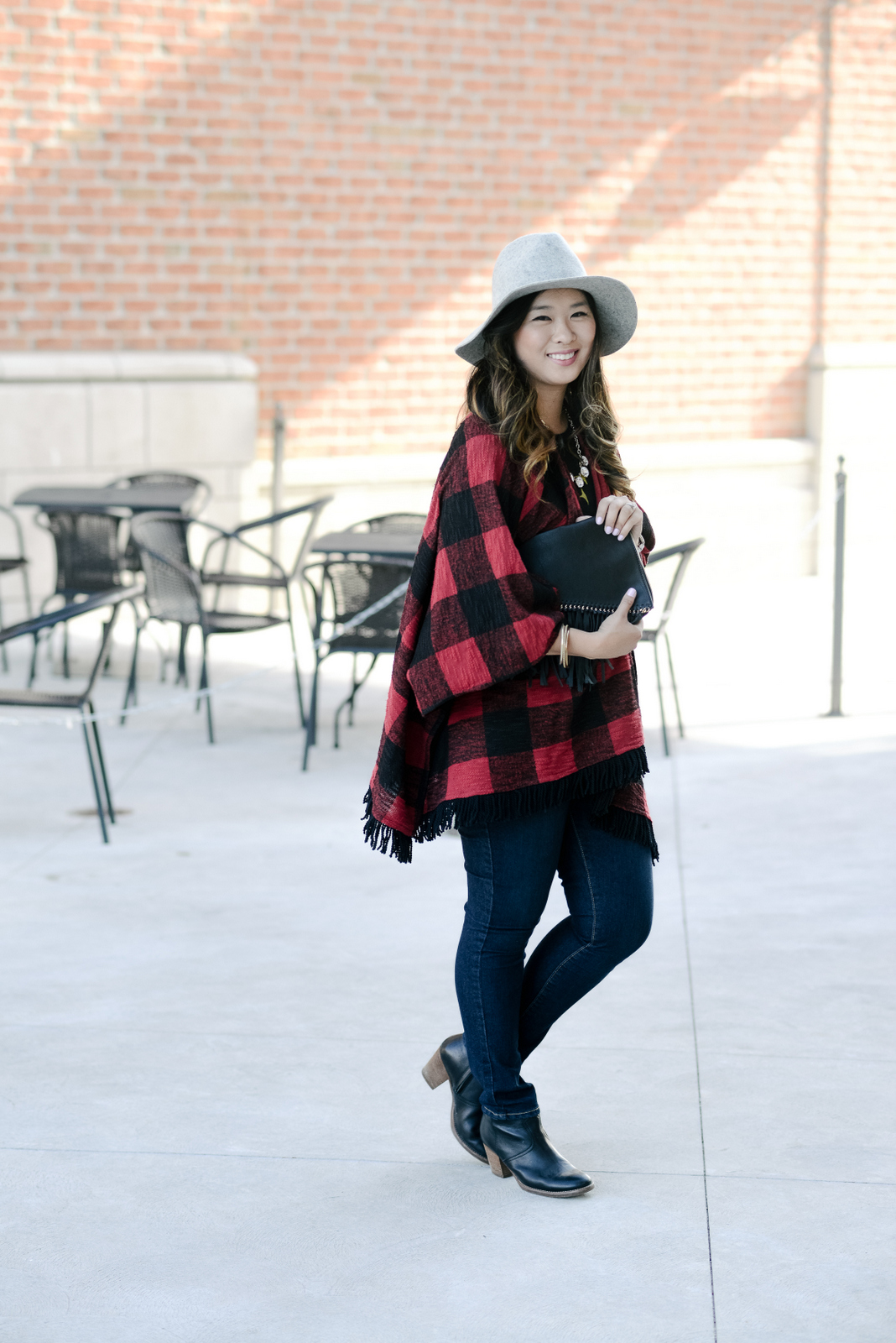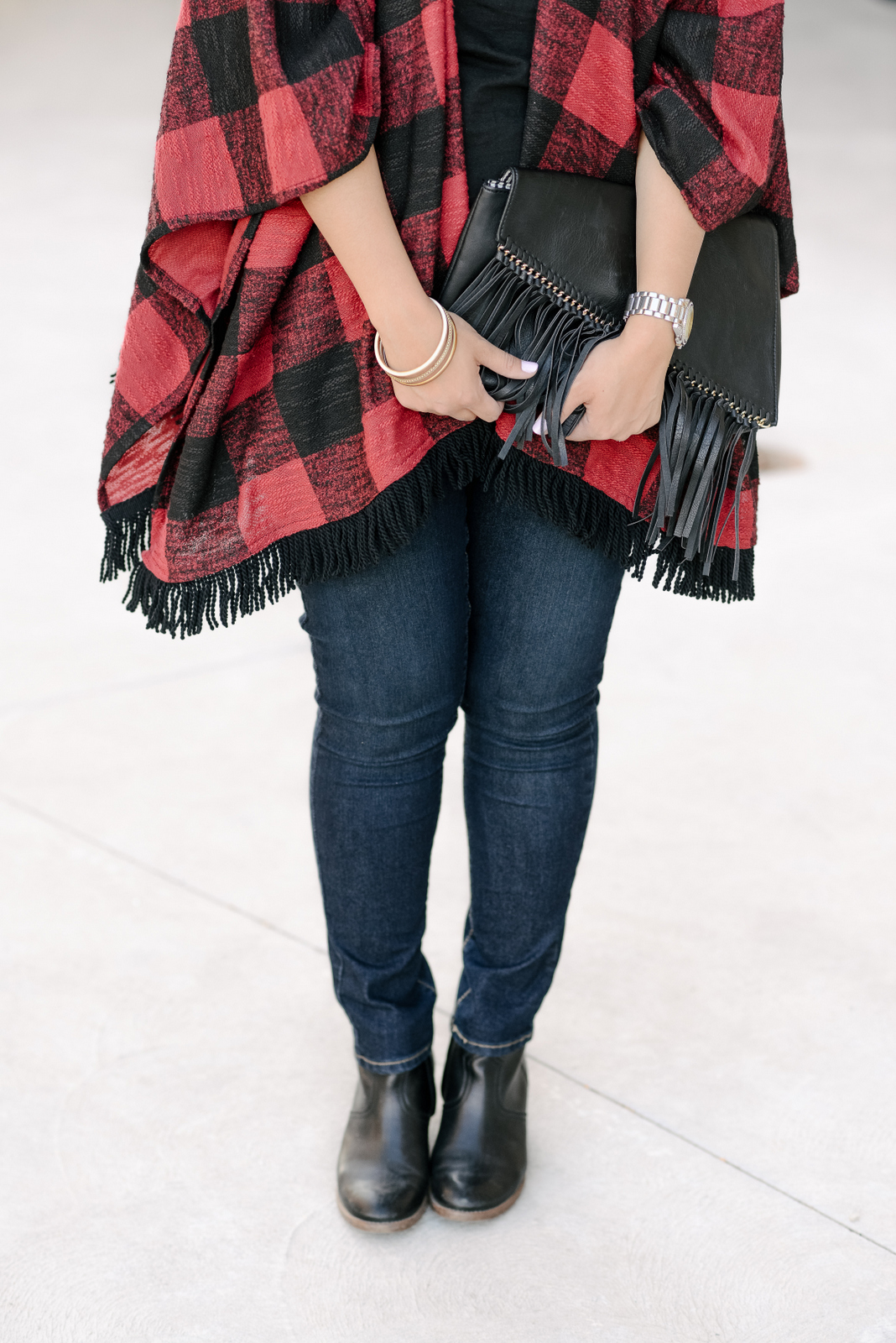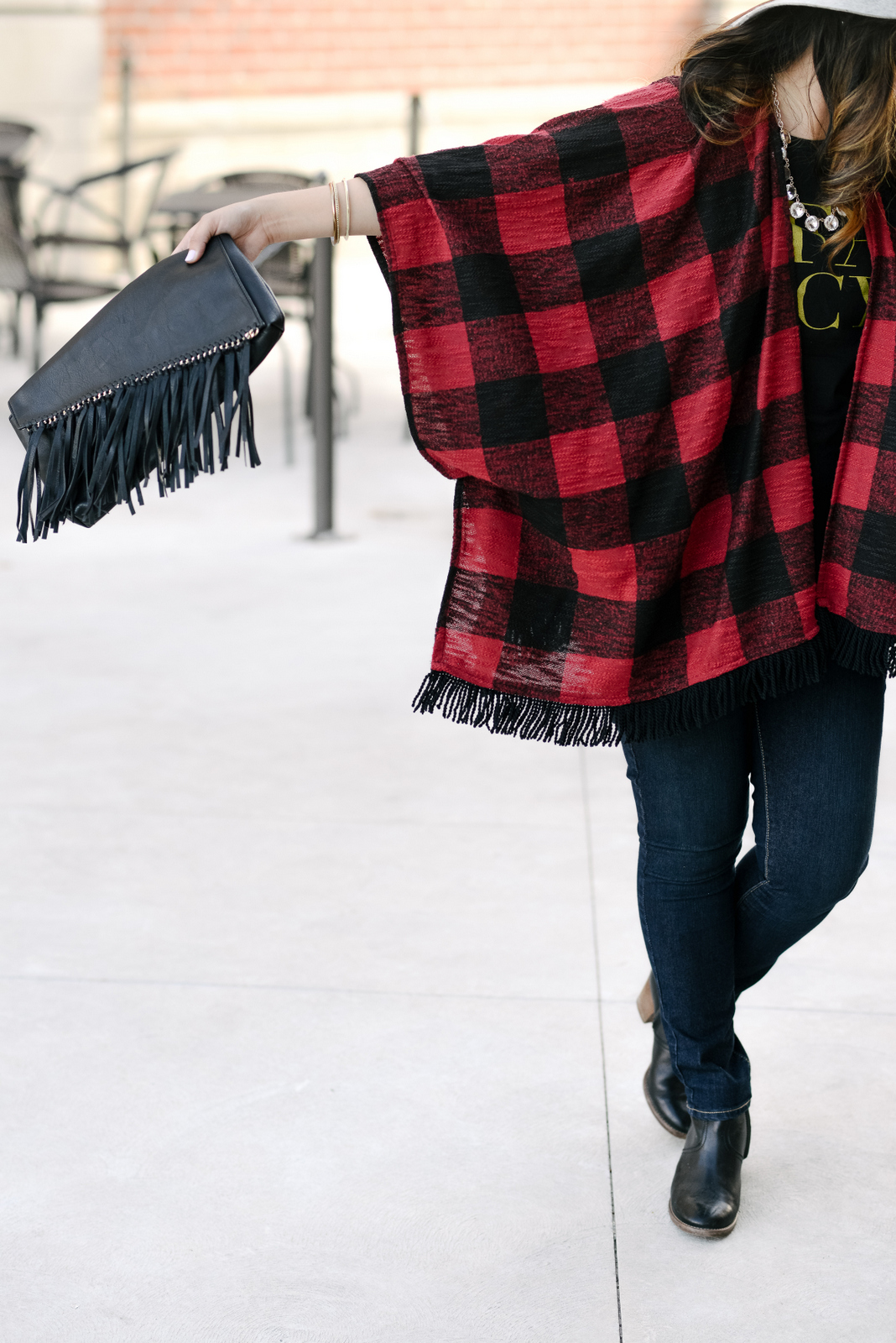 Day 4 – Blogger event
As you know, I go to blogger events here in Utah almost every week. This outfit with jeans, graphic tee, kimono, flats and a pretty bag is perfect. It's comfortable, yet stylish and the bag is big enough to fit any swag I may receive.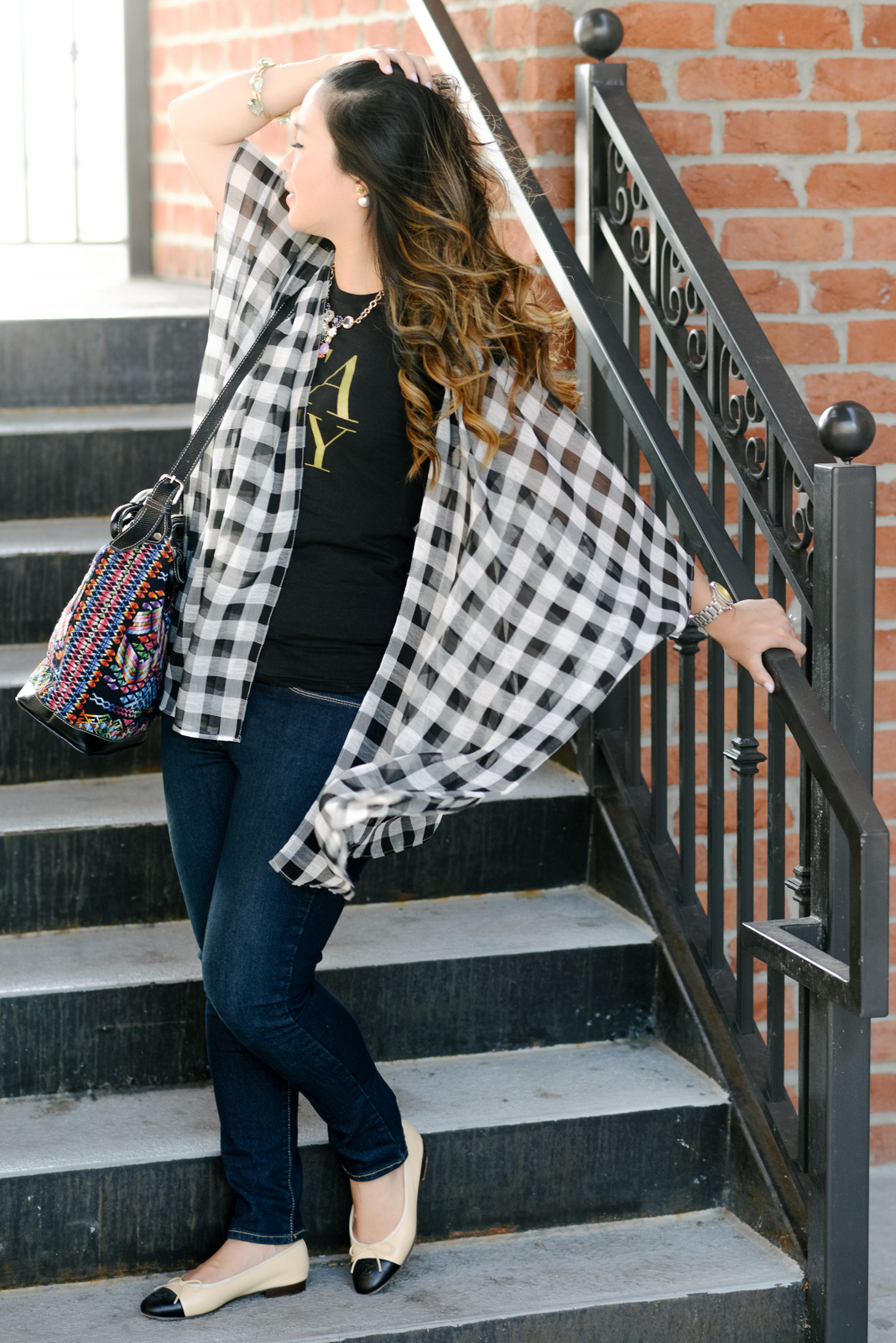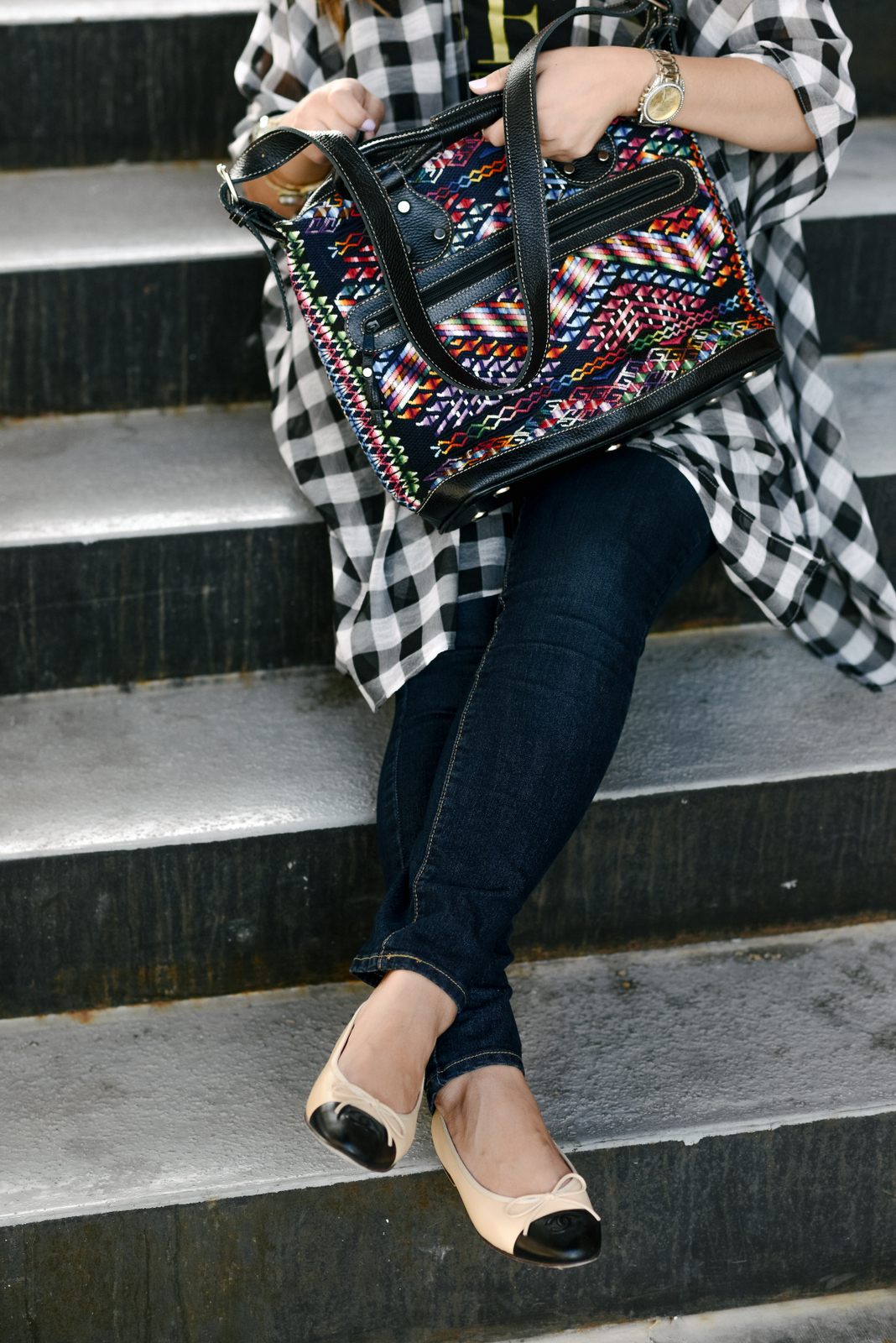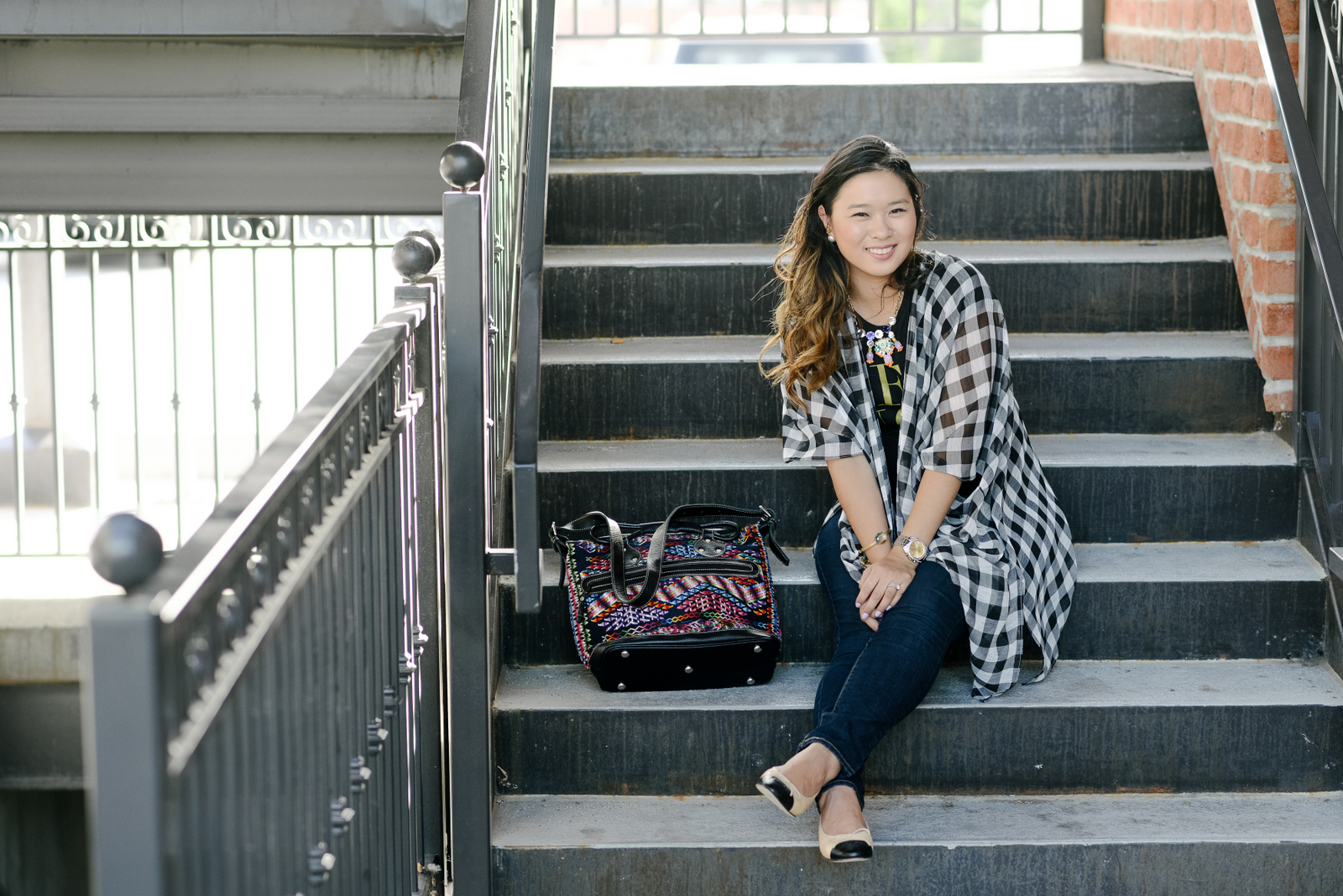 Day 5 – Lunch or dinner with girl friends

I think hanging out with your girl friends is so good for the soul. I always like having a good group of close girl friends to chat with, text with, and go out to eat with. Going out with them is a time for me to dress up, without looking too overdressed. I paired these jeans with a pretty floral blouse, a longer blazer (love these right now), heels and my favorite go-to bag.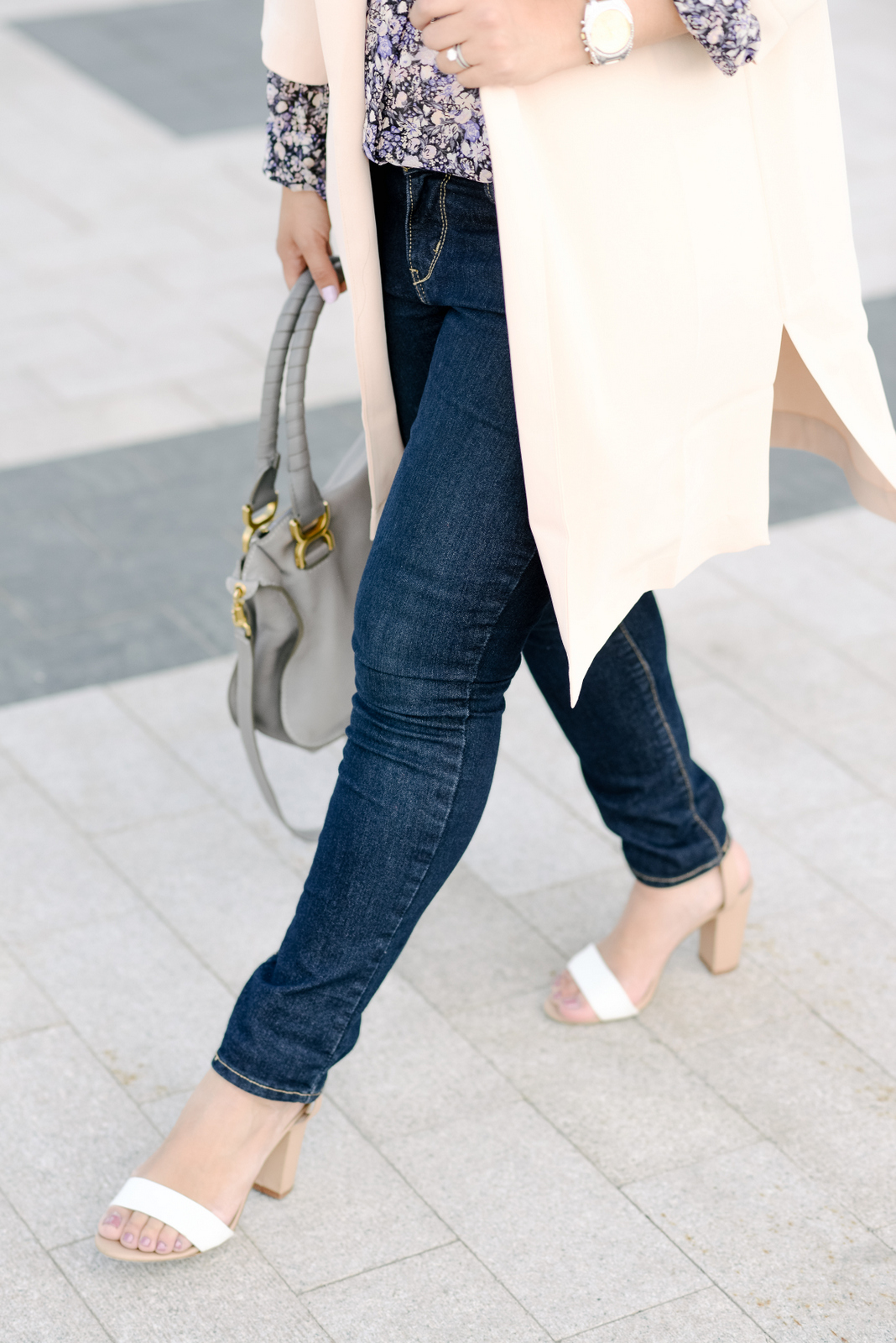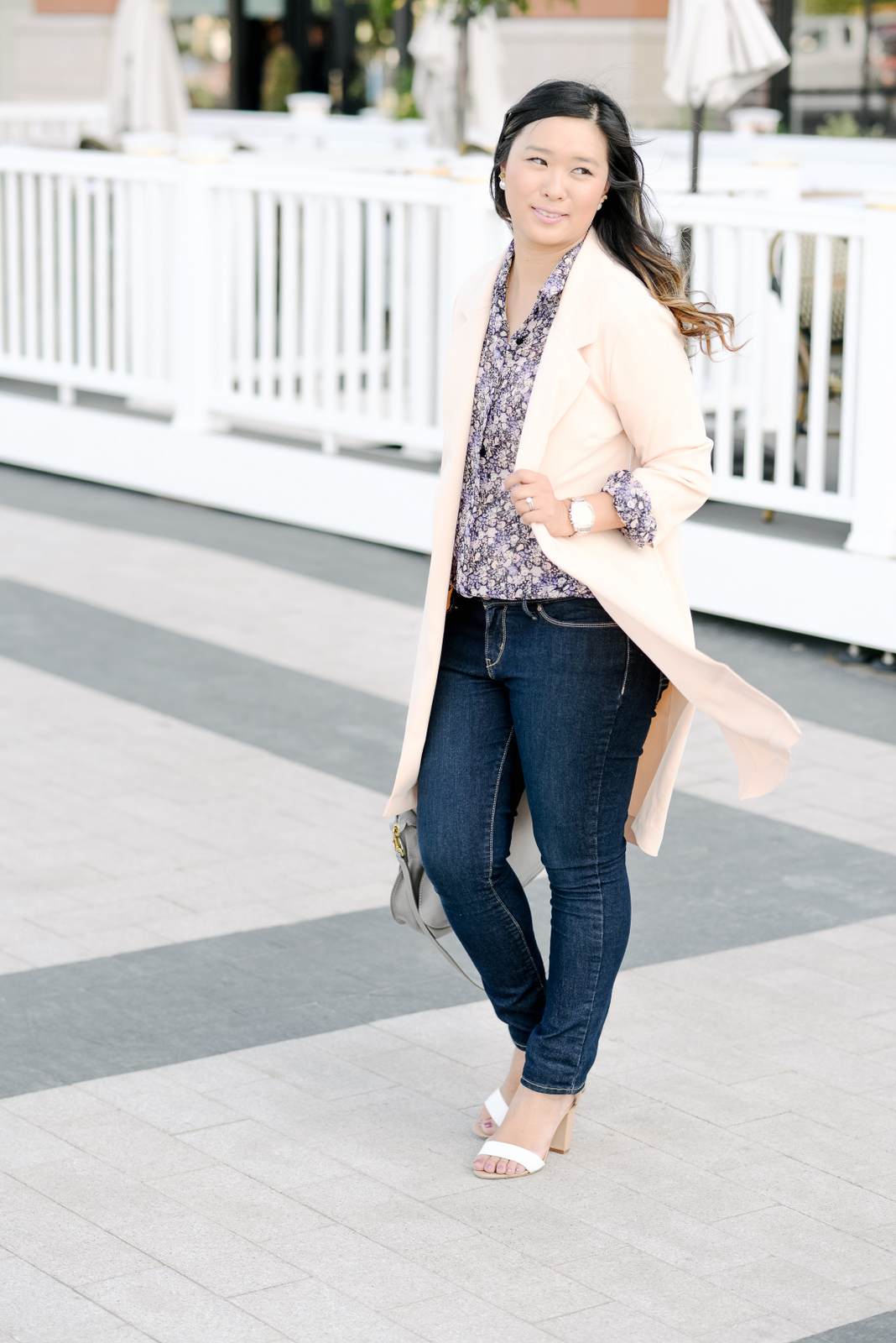 Day 6 – Business casual
At my work, every Friday is casual Friday where we can wear jeans to work. I still like to make sure the rest of my outfit is still business casual with a nice blouse and heels.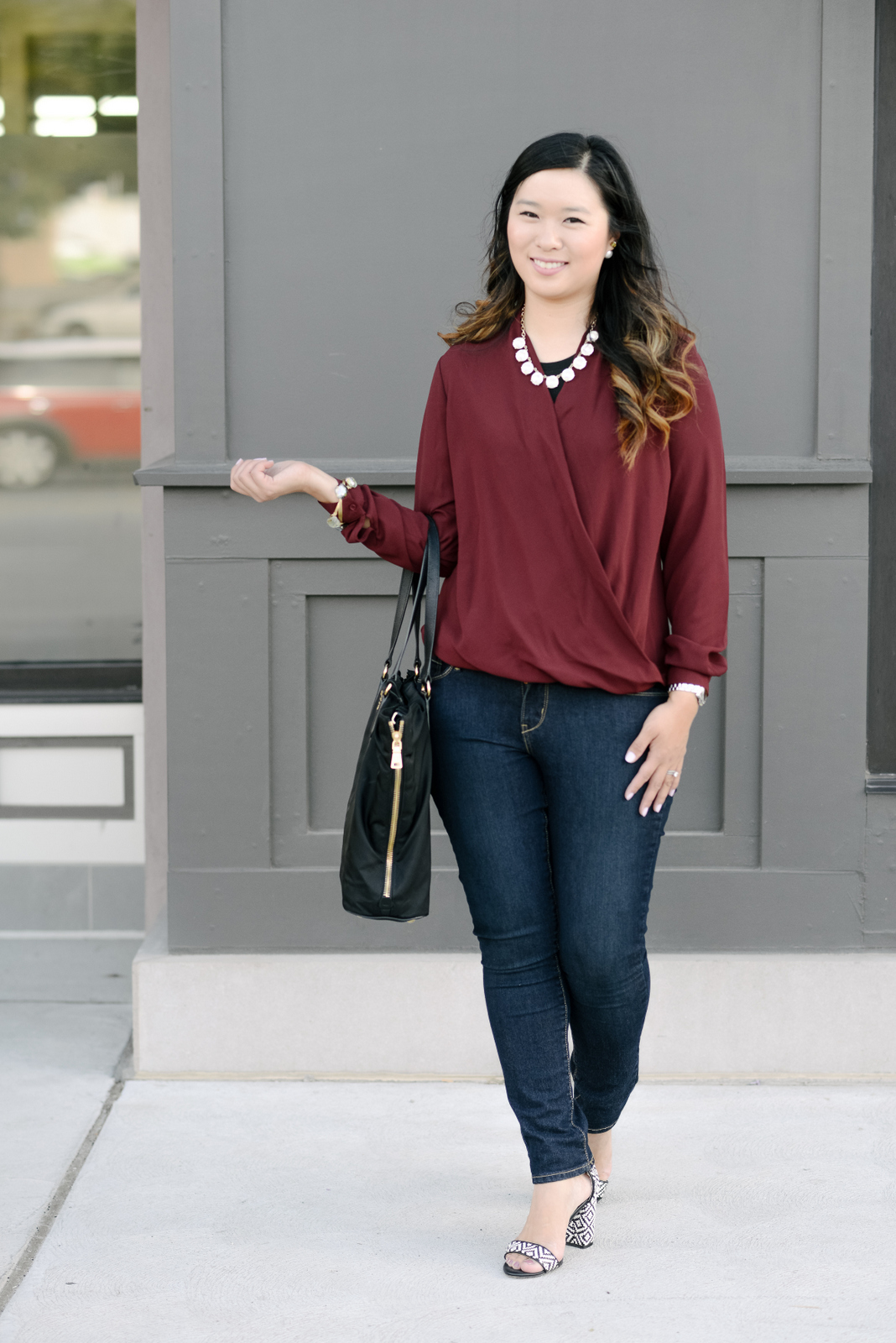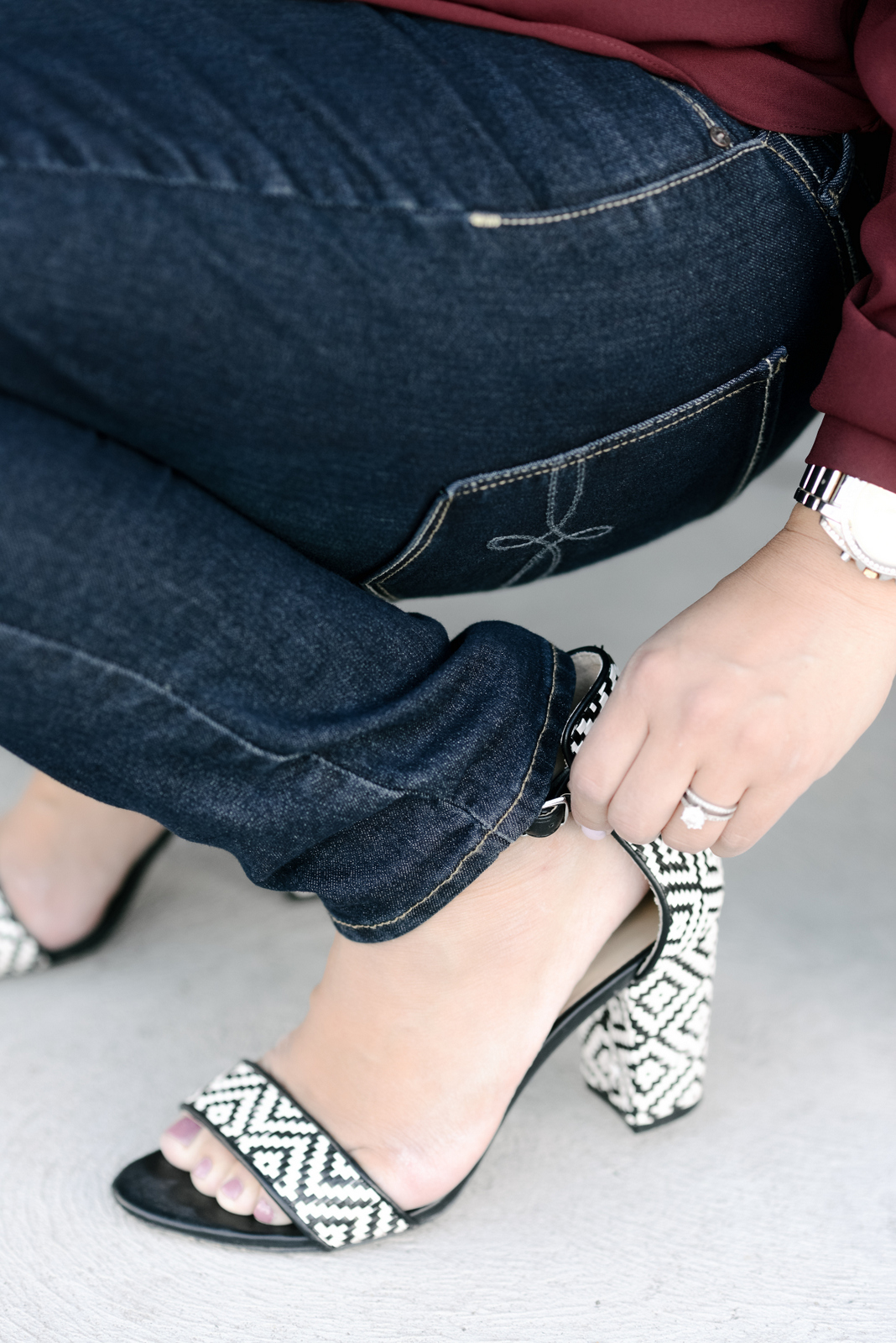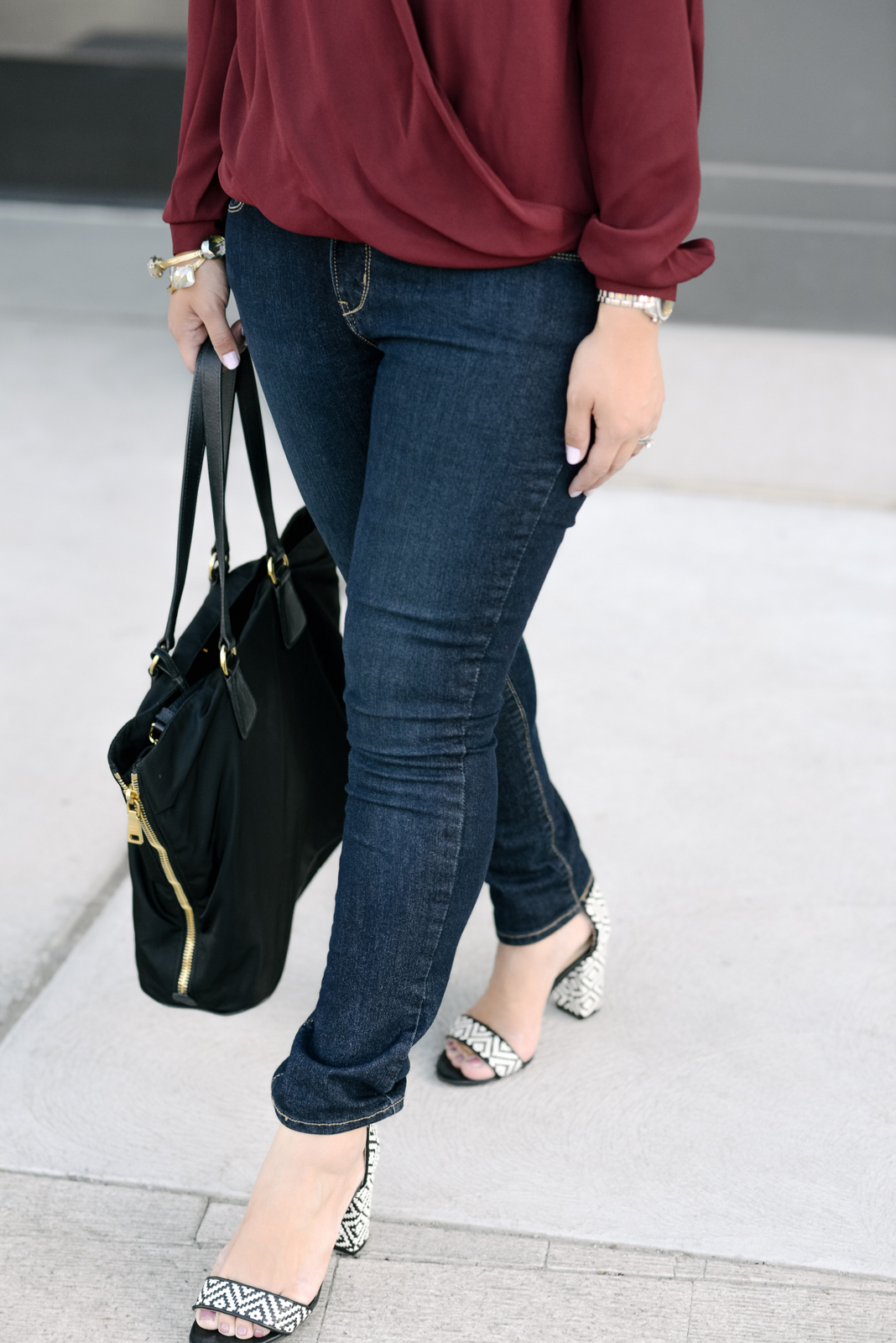 Day 7 – Date night
This might be my favorite outfit of the bunch with these jeans. Unfortunately, I don't go on date night enough with my husband but if I had it my way, we would go on a date at least once every other week. For date night, I like to dress up a bit, but not be too dressy, because I probably wouldn't match what my husband was wearing. A leather jacket and heels is the perfect way to make jeans dressy, and even a little edgy.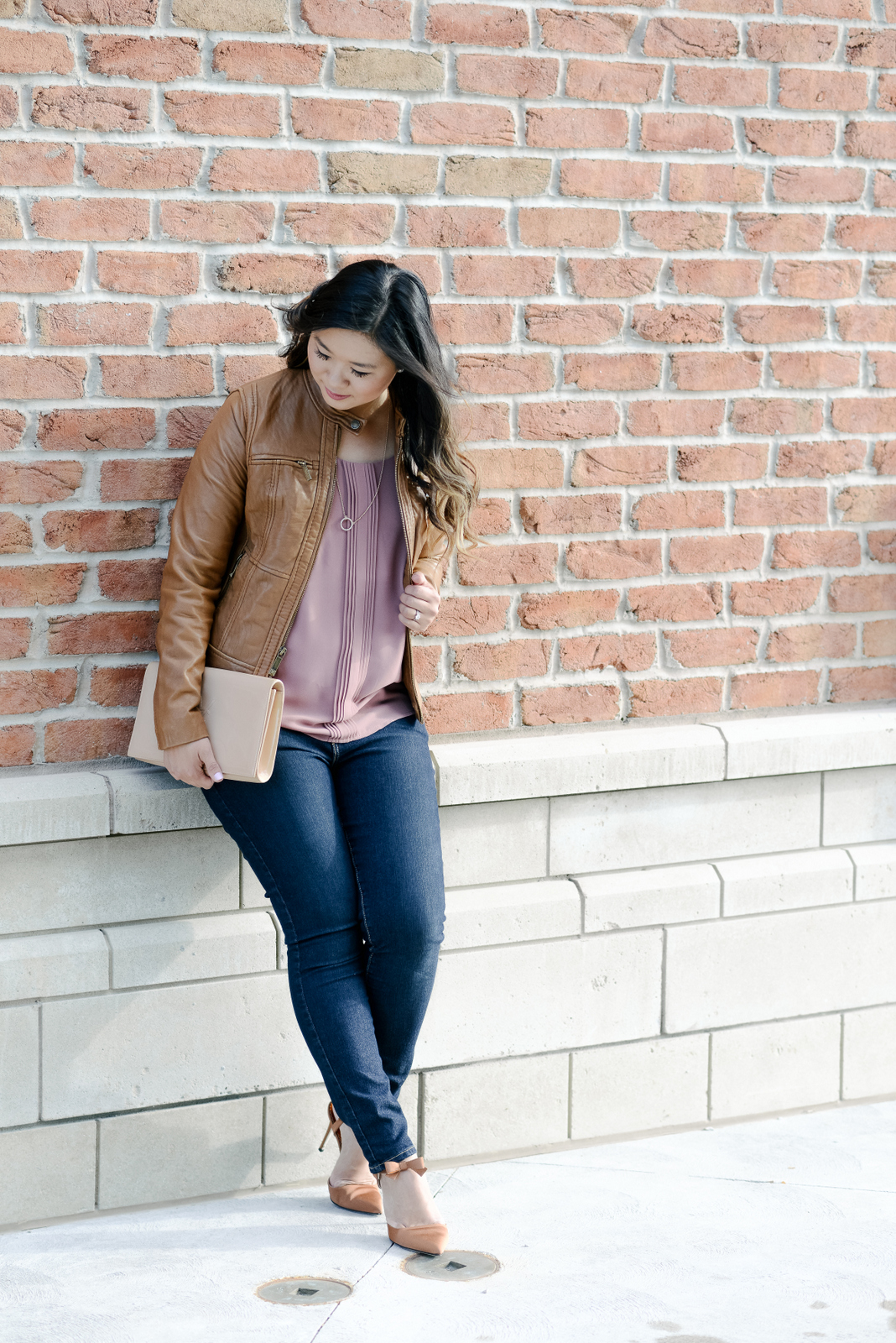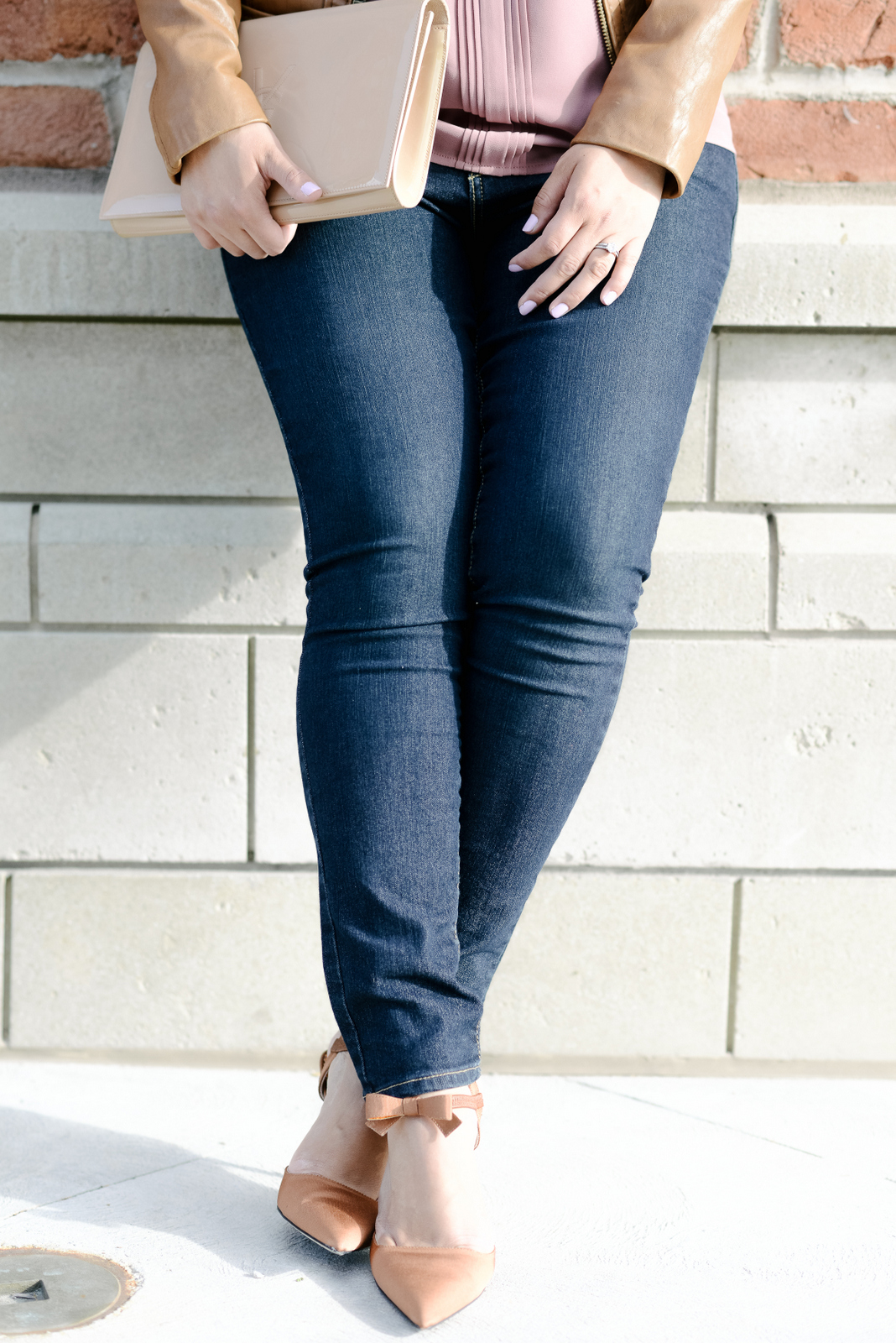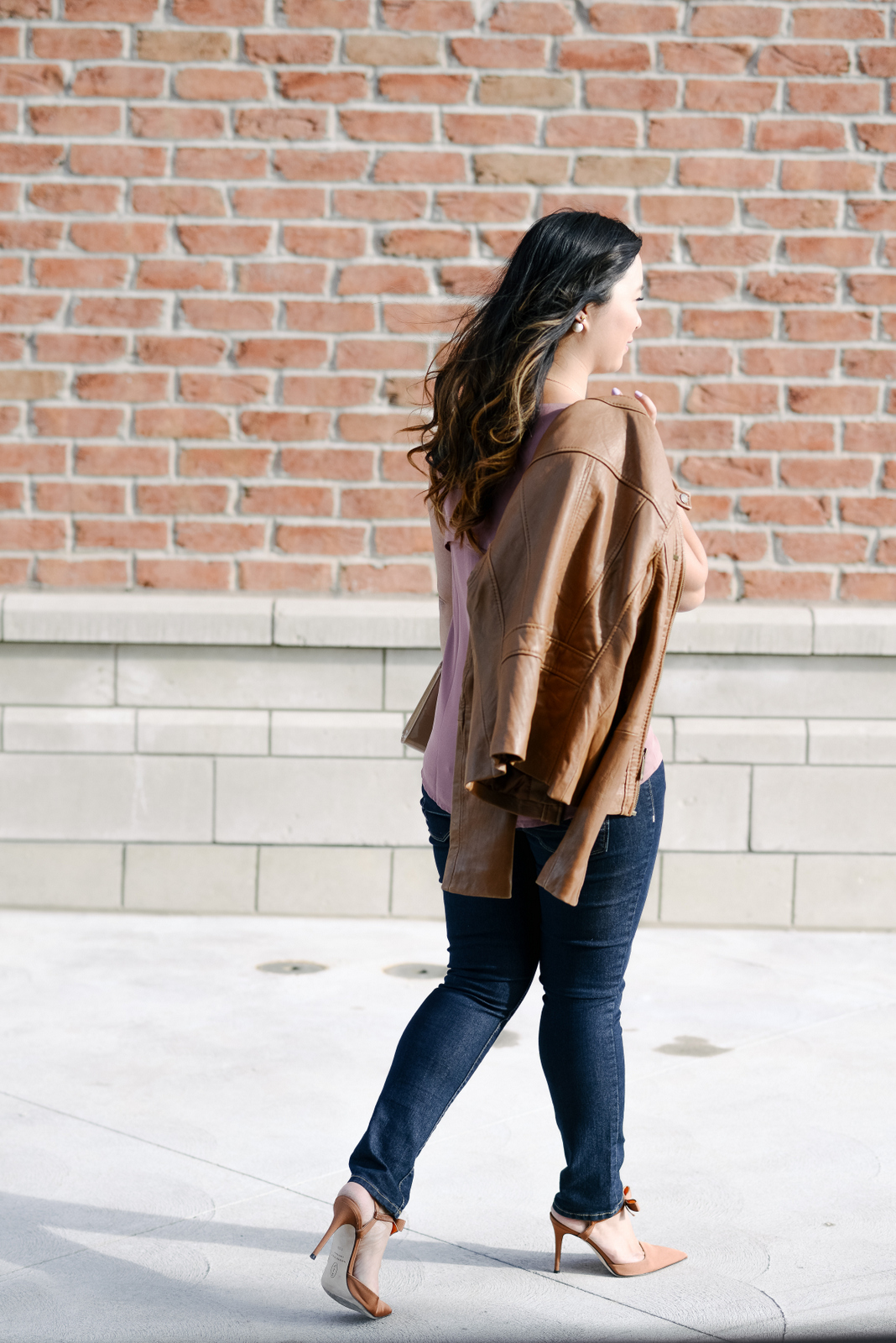 Which looks with the DENIZEN® from Levi's® jeans are your favorite?

Your on-the-go life requires jeans that move with you, hold their shape and flatter every step of the way. DENIZEN® jeans offer fits and styling uniquely designed to make you look incredible. Find your perfect seven days a week jeans at DENIZEN.com.