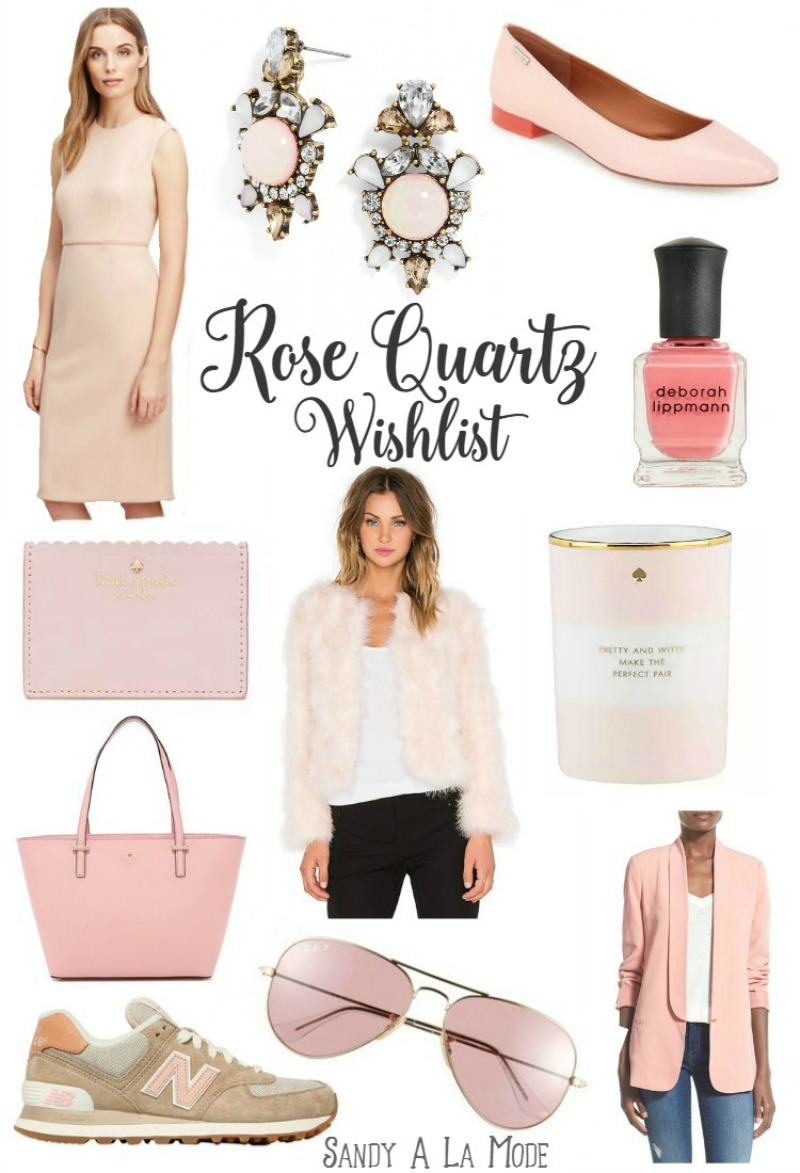 Dress | Earrings | Flats | Nail Polish
Card Holder | Tote | Jacket | Candle
Sneakers | Sunglasses | Blazer
Shop the post:
For those of you who don't know, Pantone's colors of the year are rose quartz and serenity blue. And I just could not be happier about rose quartz being THE color. I mean really, pink is and always has been my favorite color. I actually consider it a neutral, sort of like cream or beige because I think it goes with almost any other color as well when you are trying to put outfits together. So I've rounded up some of my current fave rose quartz items that I wish I owned, in case you want to buy them for me, ya know?
I'm going to double this post up and consider it a Valentine's Day shopping wishlist too, you know, for you to buy for yourself this Valentine's Day, because who are we kidding, I probably don't have a single male reading this blog post besides my husband. And he hardly reads this thing. Or better yet, feel free to send this on to your man to kick start his shopping, because you know he hasn't even started thinking about it yet…
Which items are your faves?