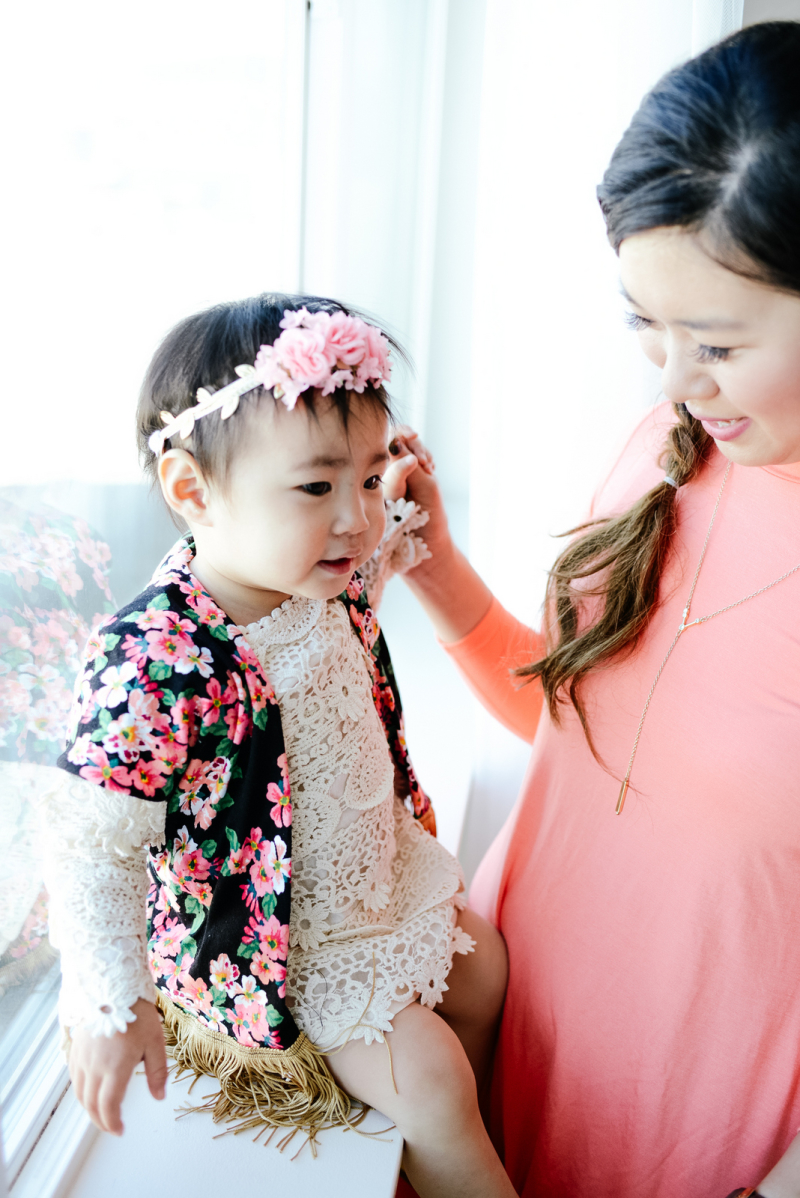 You guys, it's like 60 degrees outside (for the warm) these days and it's got me SO excited for wearing bright colors, pastels, florals, and anything cheery! I've always been a color and a pattern girl, but this time of year just means you will see a lot more of it! (Although it is supposed to be back down to a high of 40s next week, boo!)
I am just loving how this mommy and me style festival outfit reminds of warm weather coming and good music outdoors. 🙂 For my outfit, I just stuck with some colorblocking bright solids, with some neutral shoes and a solid braid. I am loving this Coco & Kiwi bag because of it's structure, fun yellow color and all the compartments and changing pad inside. It's one of those diapers that looks like an every day bag (that even a non-Mom would wear), but actually has all the functionality that's great for wearing with kids. Vivian's outfit with her adorable crochet dress and kimono really are just oozing a Spring and Summer vibe.
My outfit:
Dress c/o Poppy Wells
Bag: Coco and Kiwi (take 10% off with code SANDY10)
Shoes: Talaria Flats
Watch: Daniel Wellington
Floral Crown: Miss Stevi Marie
Vivian's outfit:
Dress: Potato Bug Shop
Kimono: Camden and Kate
Shoes: Mon Petit Shoes
Headband: The Golden Tot Shop
Photography by Haley Nord
What's the weather like where you are at?