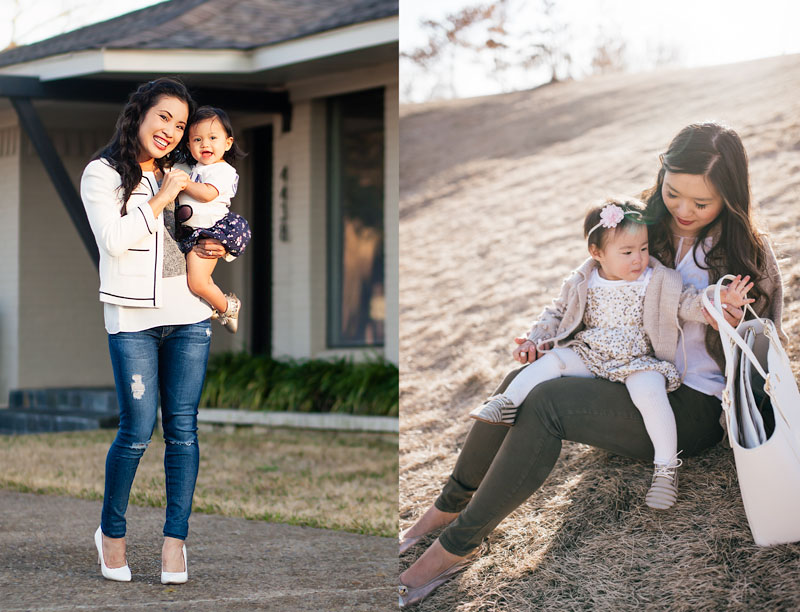 Kileen | Me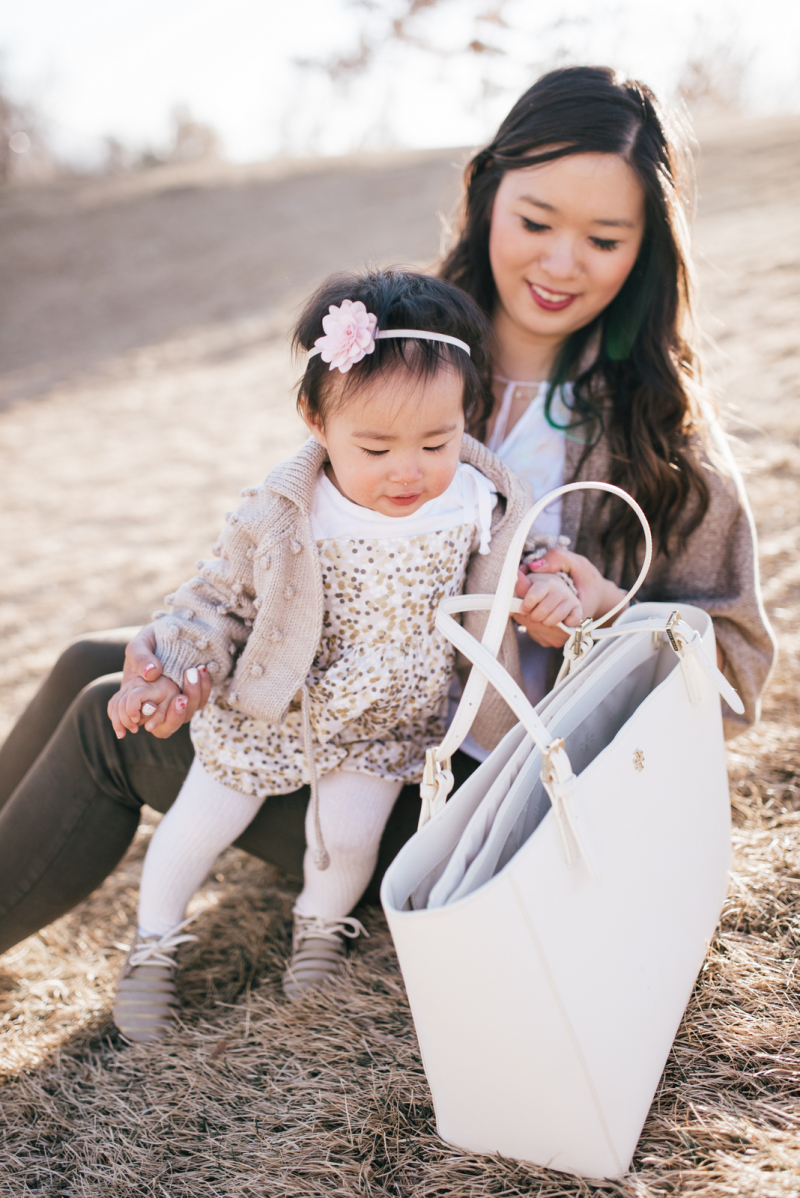 It just makes me SO SO happy that the weather is starting to really get warm that afternoons are a solid 60ish degrees, which means its great for taking the kids outside after I pick them up from school. Especially now that Vivian is at such a fun age where she is running around, forming her own opinions, mimicking words, 18 months is just the very best. For better or worse, when I put her down outside, she just loves to run, somewhere, anywhere, especially in a big open field like where we took these pictures.
For our outfits, I wanted to show a pretty neutral outfit color palette for both of us, whites, gold, hunter green , and beige. Her romper is from Nica Nica By Veve and I am obsessed with it. Not only is that confetti dot pattern the cutest, the romper shape itself is adorable for kids. They sell other great basic tops, pants, dresses that are just perfect for Spring and Summer. Since it is NOT really that hot here yet, I styled her outfit for a bit of colder weather but I can't wait for her to wear that romper throughout the Summer! And I basically just pulled some basics from my closet to pair with her. More than ever now, my outfits revolve around her now HA! :/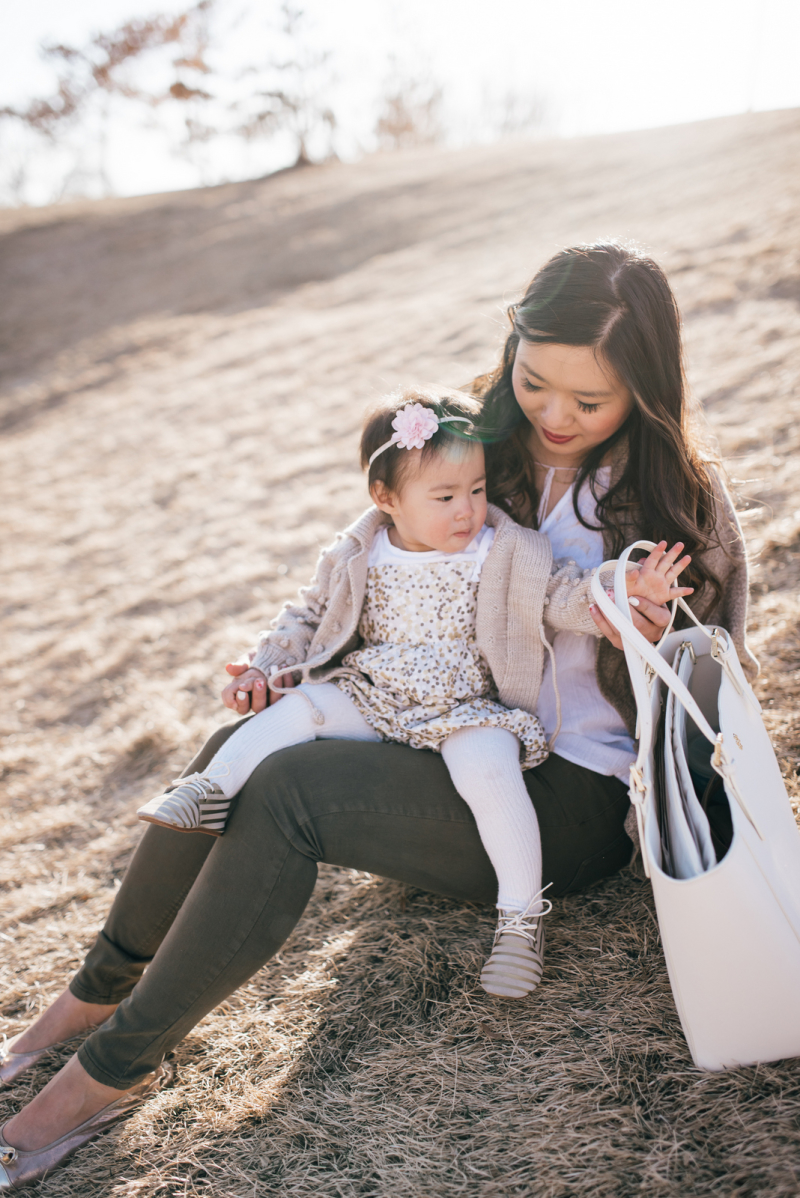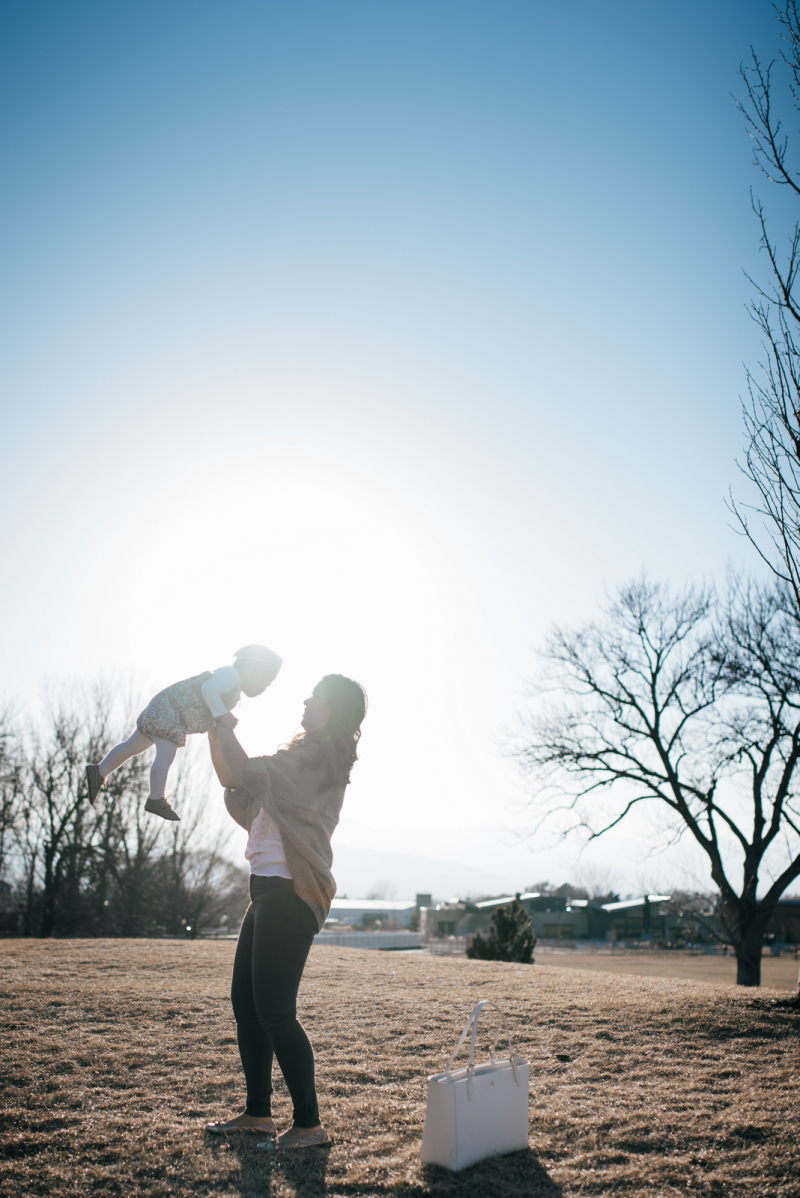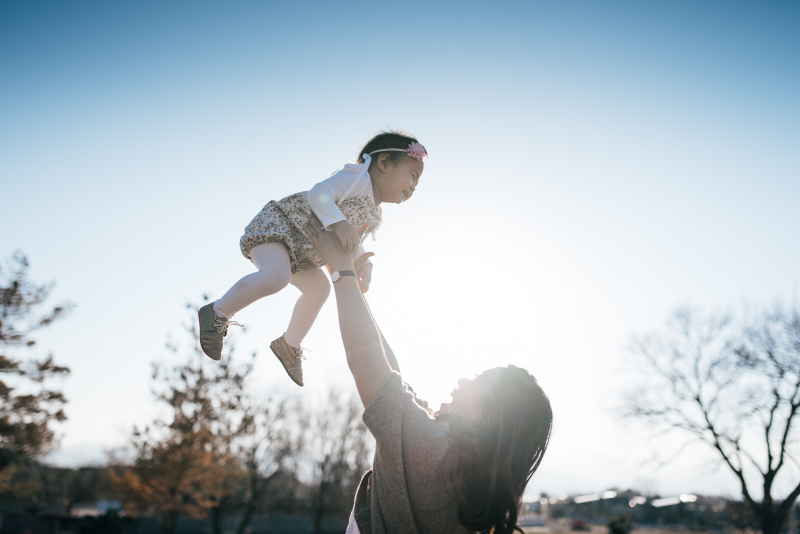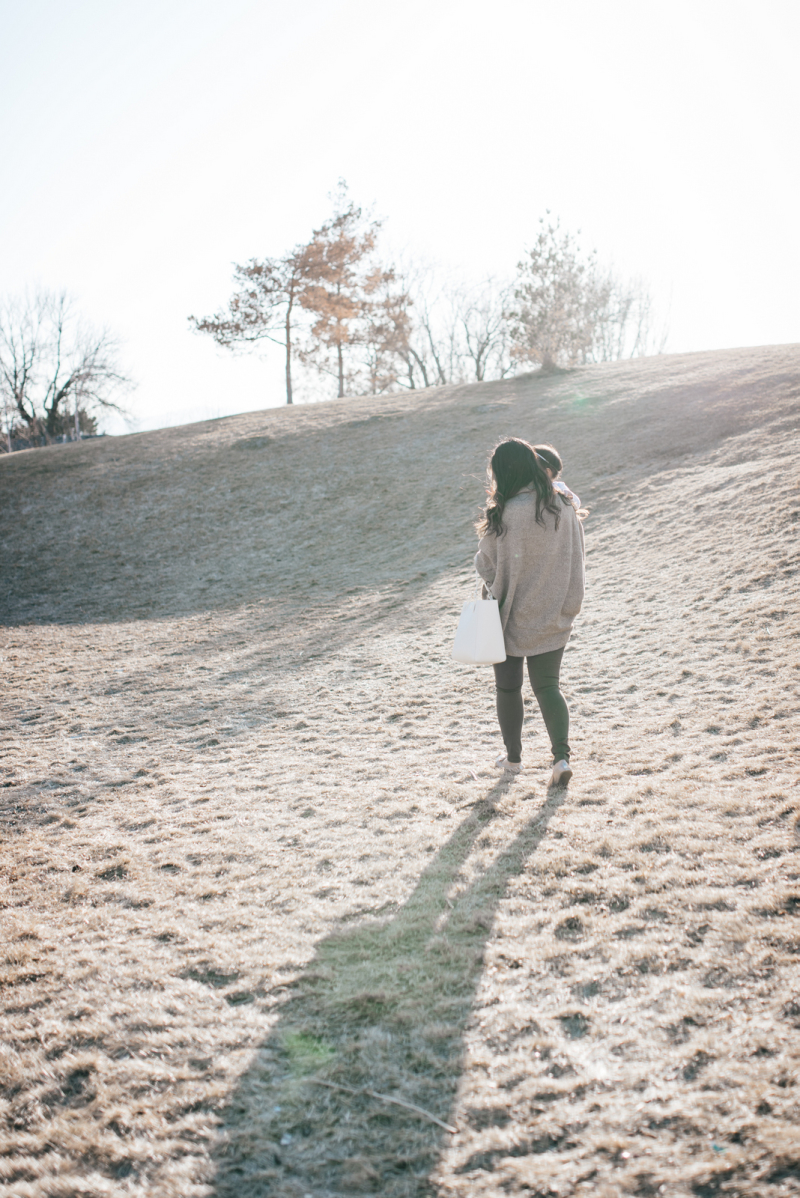 My outfit:
Top: J.Crew
Cardigan: Ily Couture
Shoes: Talaria Flats
Bag: Tory Burch
Vivian's outfit:
Romper c/o Nica Nica By Veve
Cardigan: Misha Puff
Shoes: Zuzii
Headband: Skippee
Photography by Paige Nicolle Photo
Last week's most clicked link was Sheela Writes with this red and black outfit, congrats girl! And thanks to everyone for linking up!!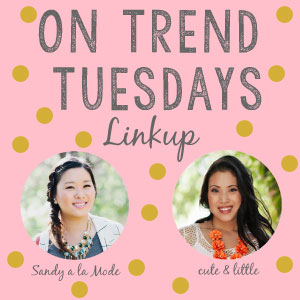 This week's linkup is for Mommy and me posts (but if you aren't a mom and just want to link up any fashion post, that is totally fine too)! Please make sure to add the button or link back to myself and
Cute & Little
in your post and go and comment on at least 5 other blogs, please please!!! 🙂 We want this to be a community of fashionistas to keep you inspired and supporting each other is what we are all about!