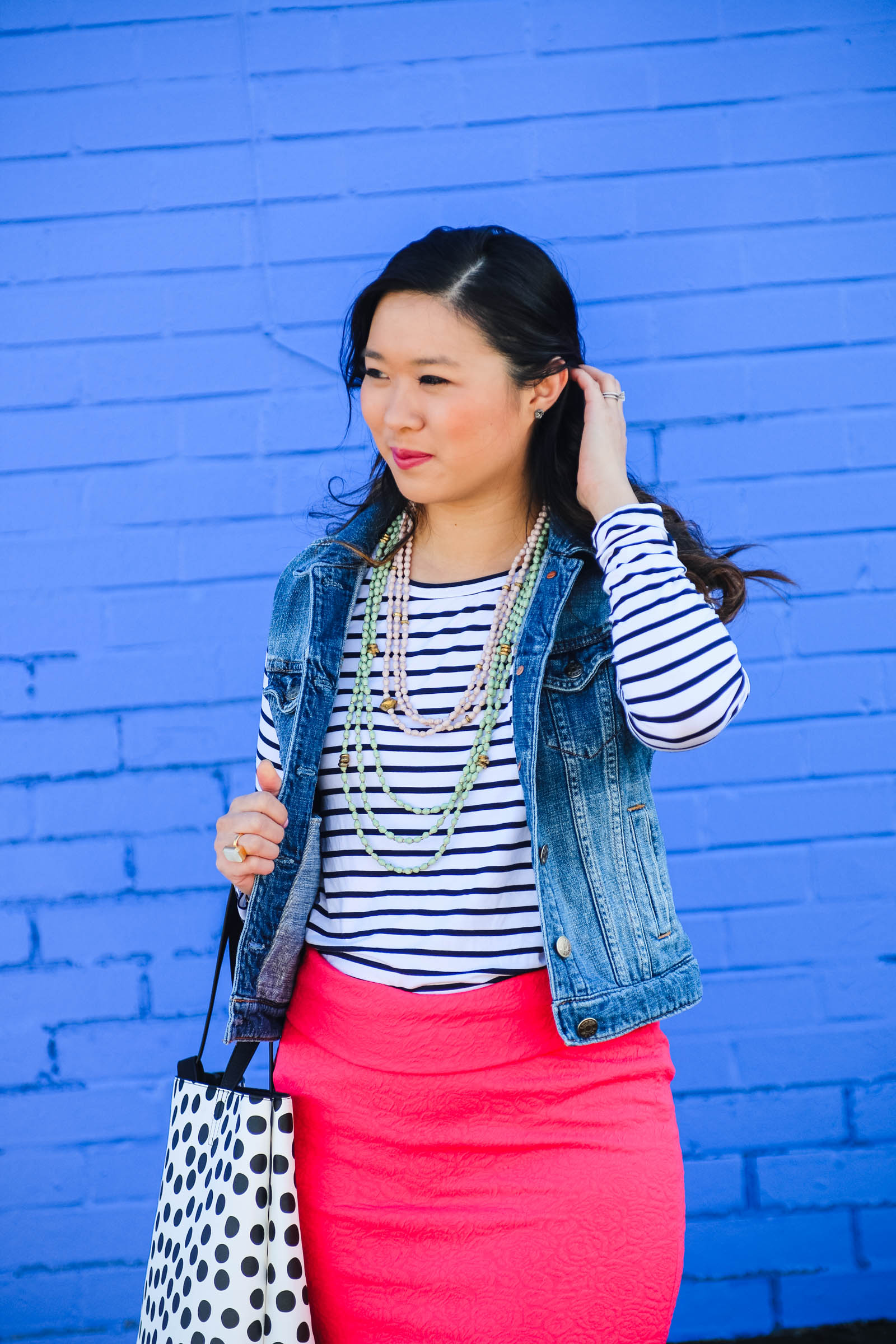 Happy April, friends! Is it just me, or is it just crazy that this year is already 1/4 over? Seriously, the days are just flying by for me and there's never enough hours in the day to do it all. For this look, I am showing you how I wear a LulaRoe Cassie skirt, because you all already know how much I love LulaRoe, right?? I got a size Medium in their skirt which is my normal size for most skirts, but honestly a Small or Large would fit too. For all of their clothes I can seriously wear like 3 sizes, it's kind of awesome (especially when hunting for the perfect print can sometimes be a challenge)! I paired this bright neon skirt with some black and white stripes and polka dots (OBSESSED with this bag), some fun necklaces and of course a colorful wall.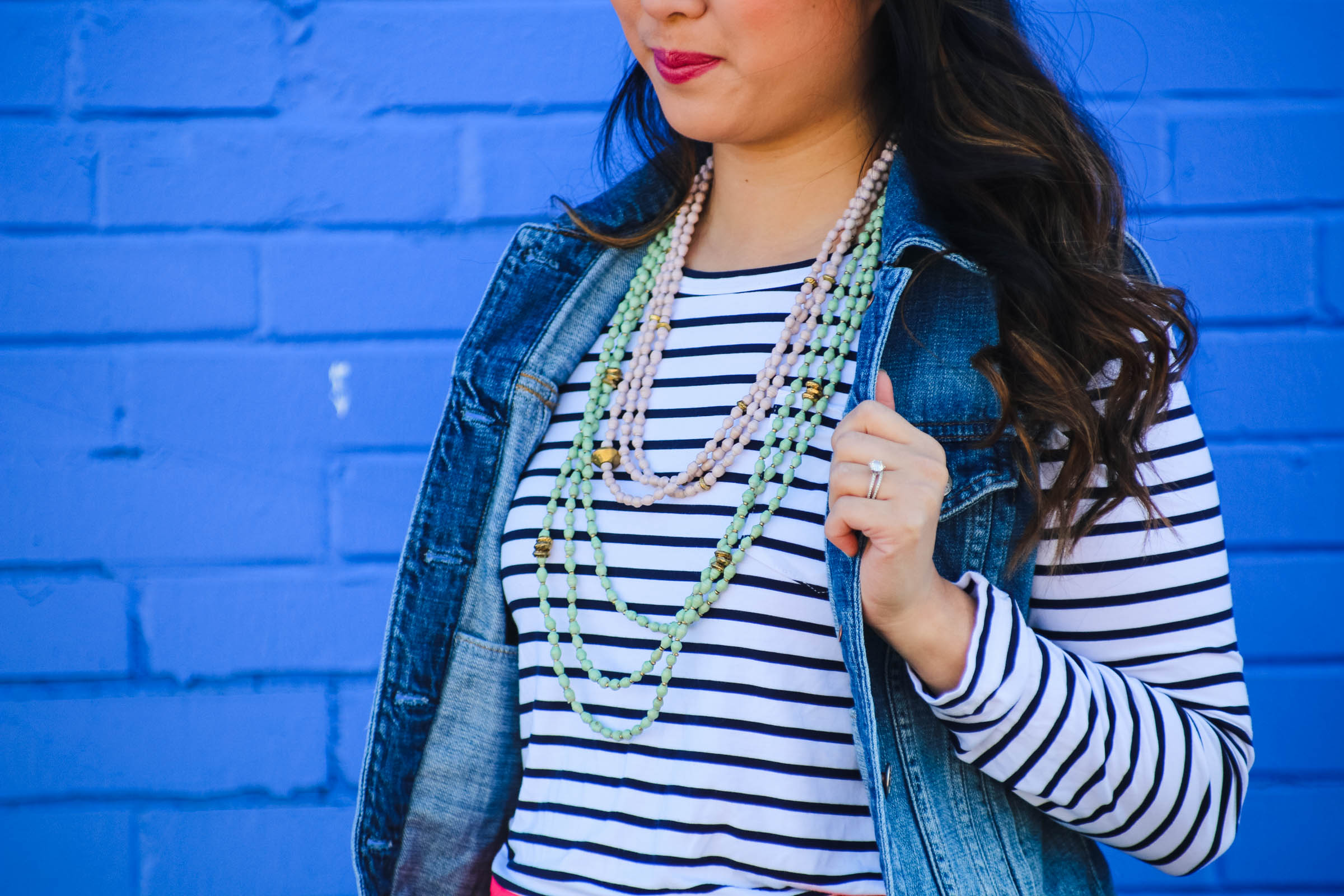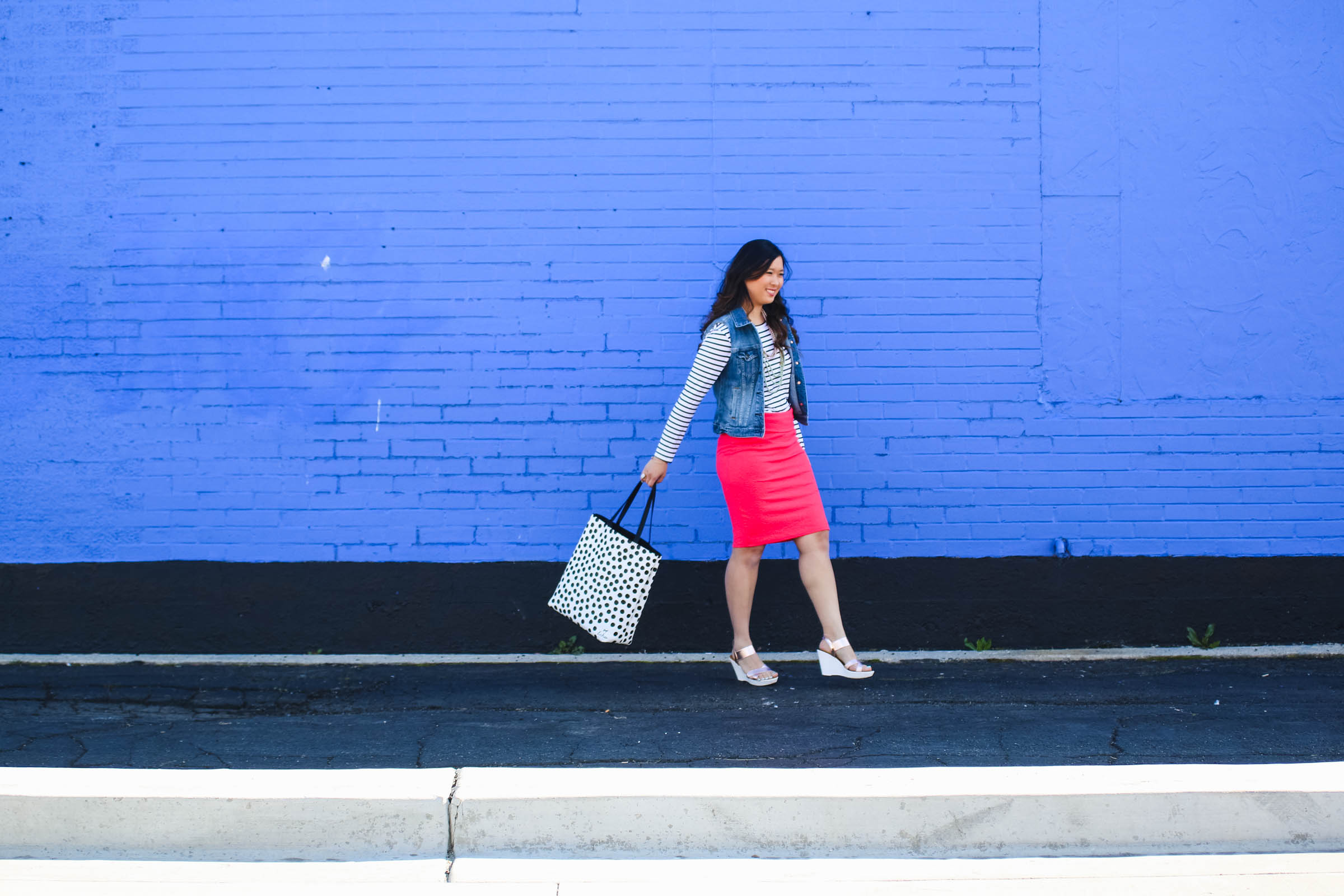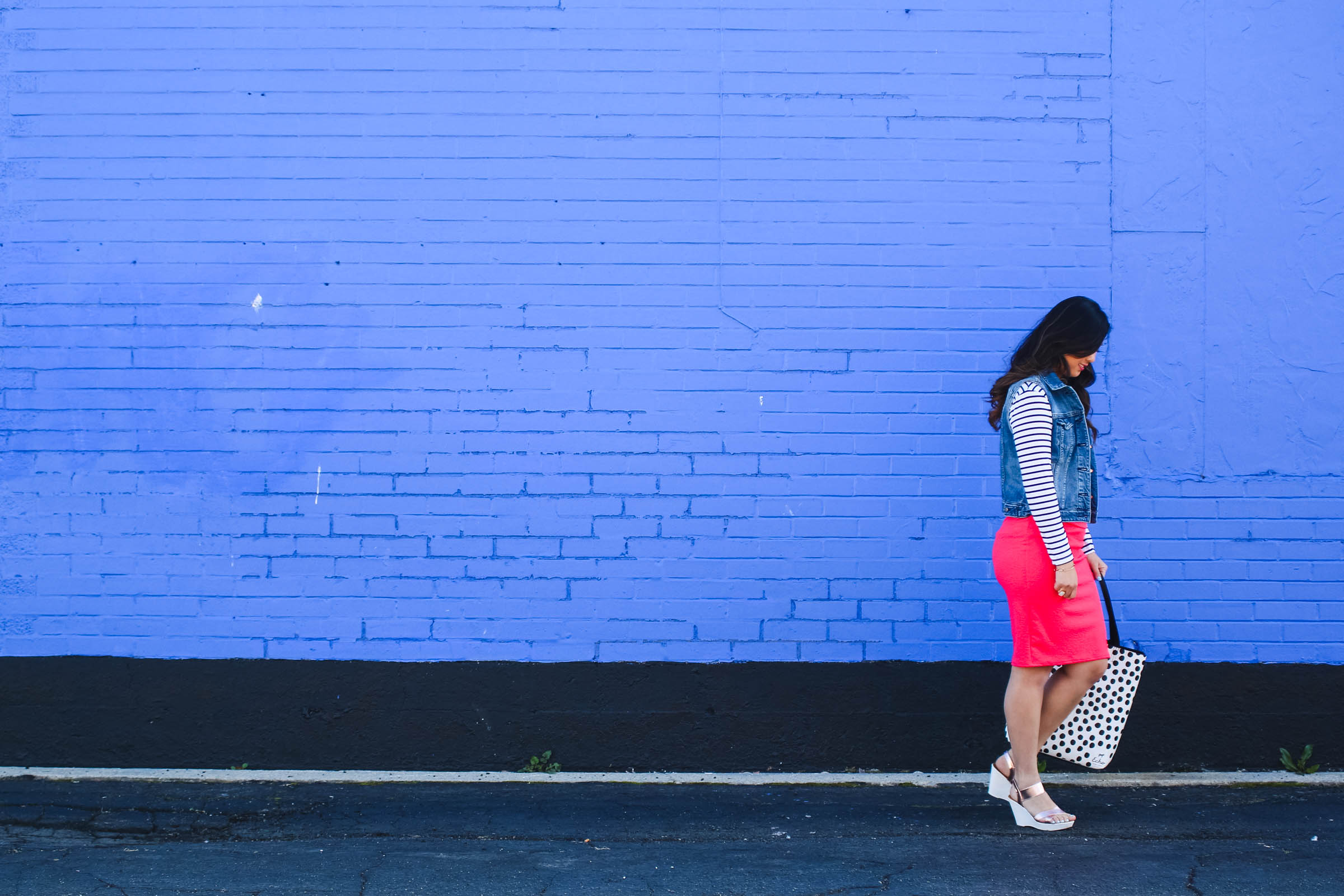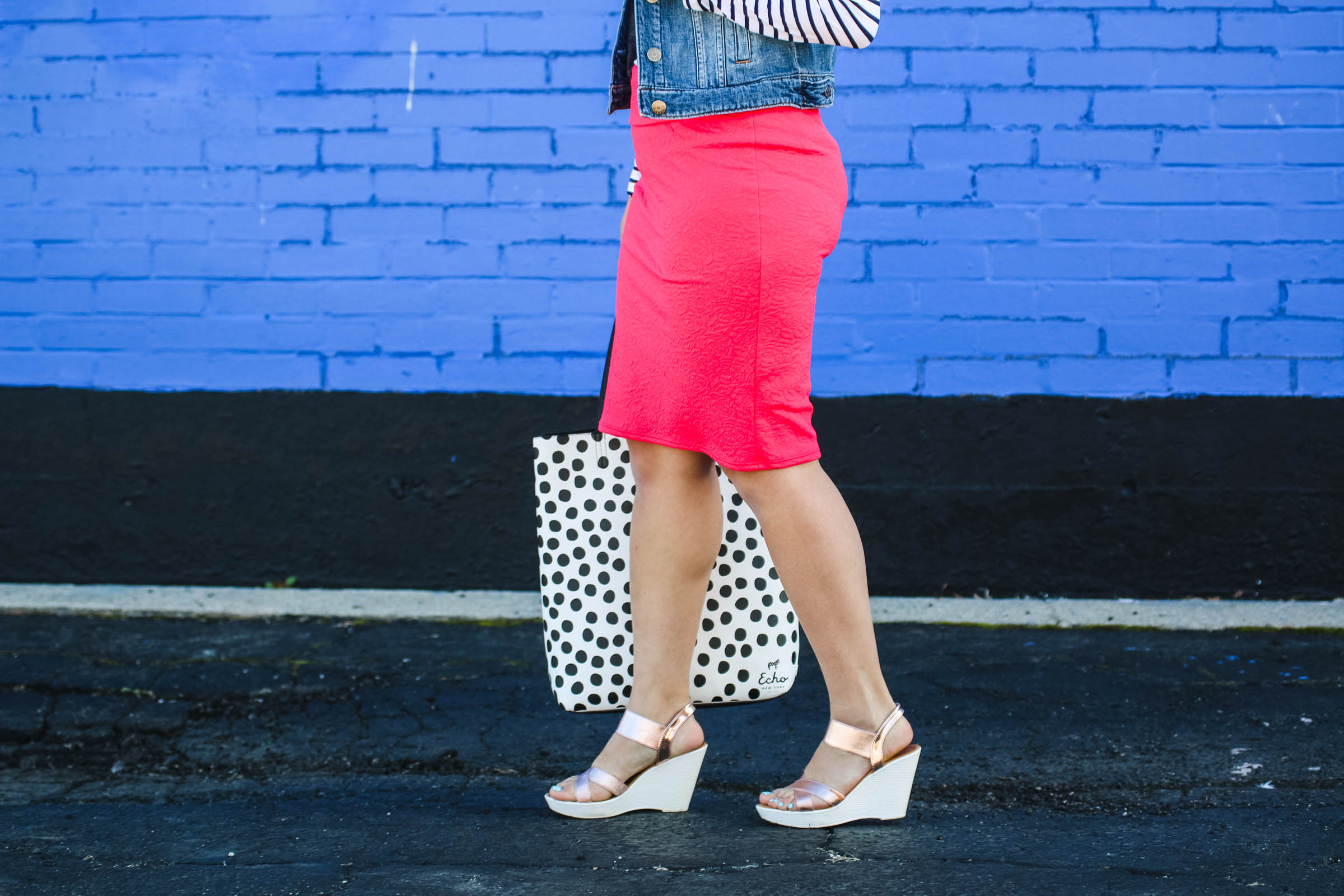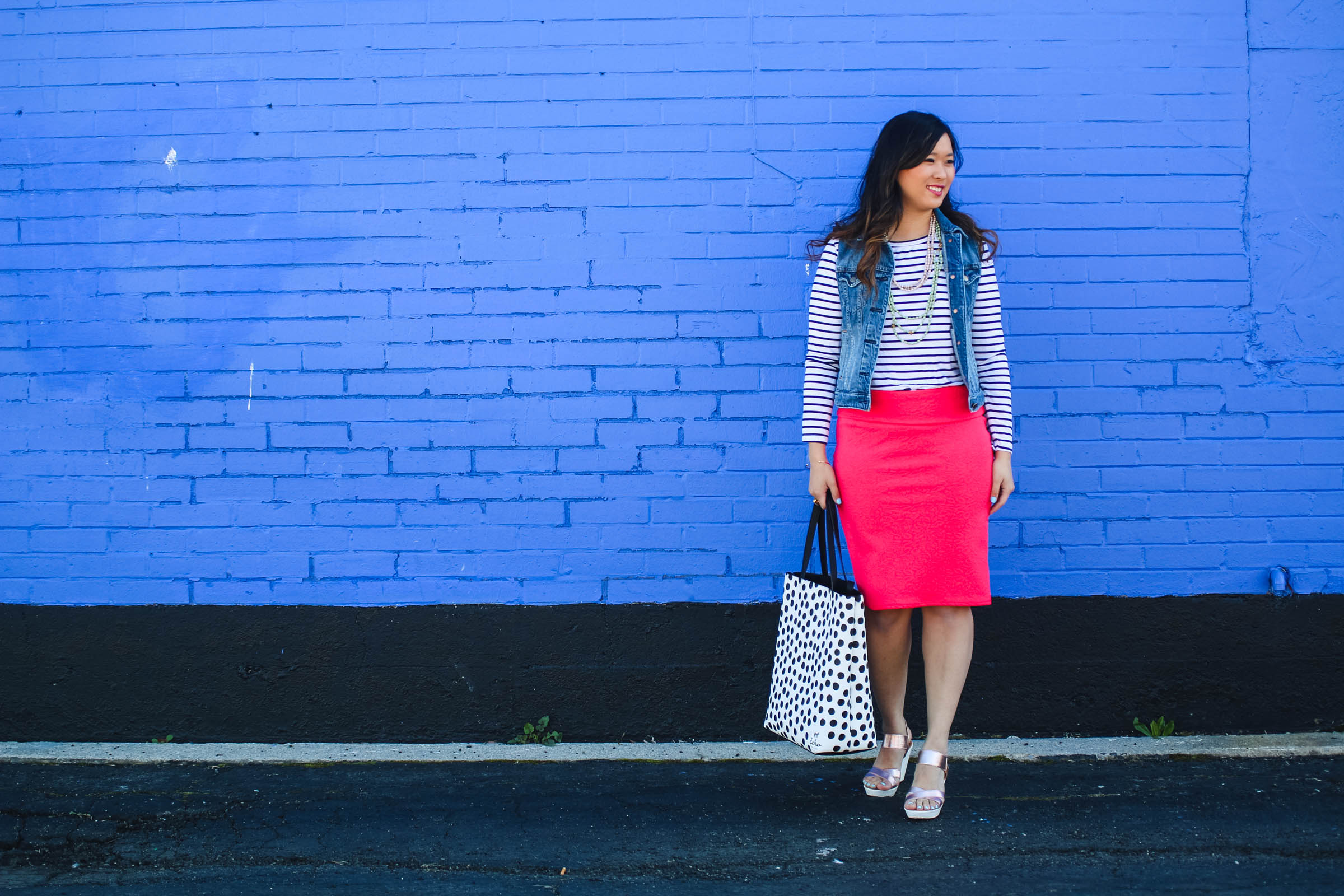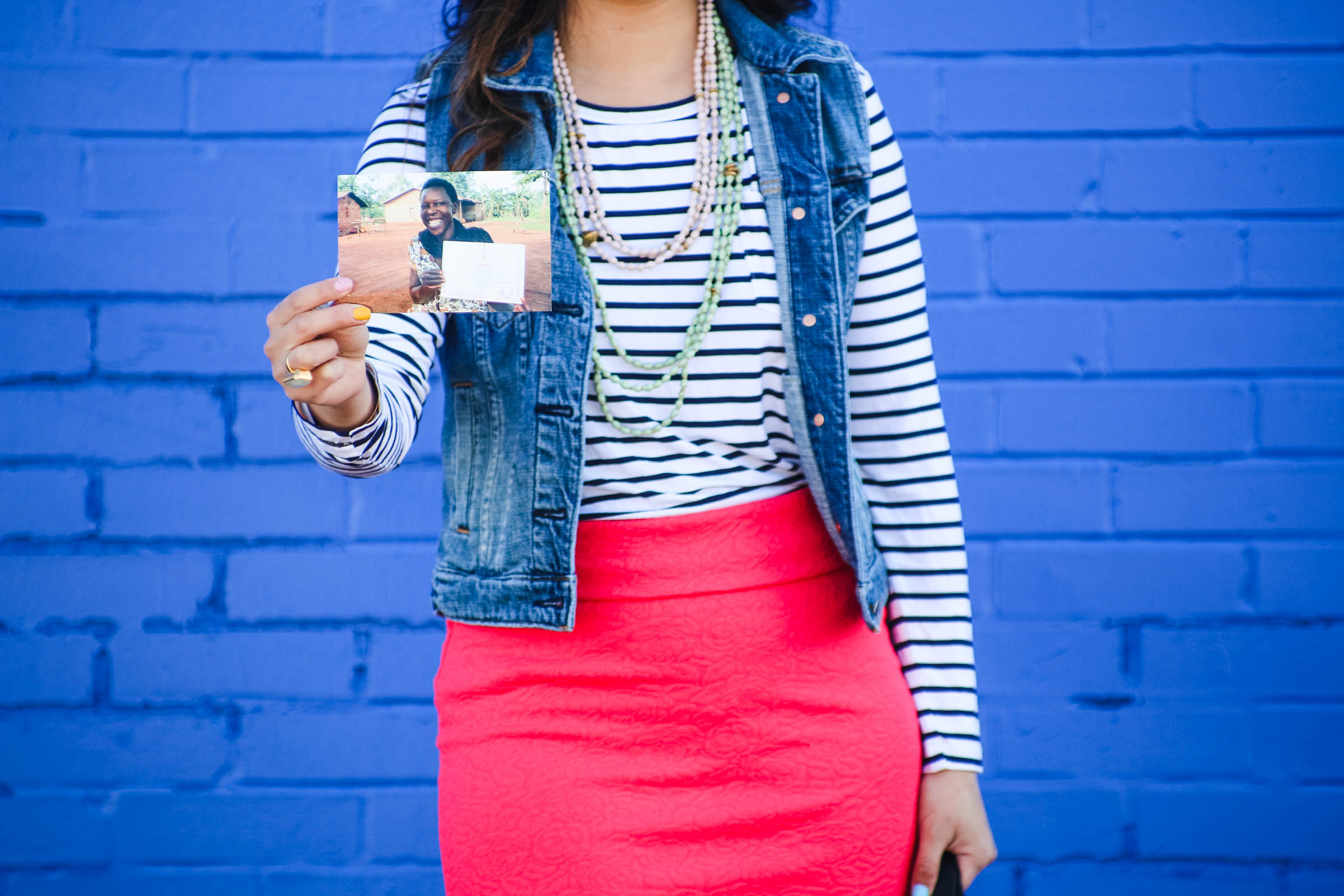 I just wanted to share a little bit about the Akola Project and the mothers who make these gorgeous necklaces. Akola is a social business that designs, produces, and sells jewelry and home goods globally within a nonprofit framework. Their model equips over 400 mothers in Uganda and Dallas to provide 3000 dependents. The number of mothers they can employ is directly correlated to the units they sell. Especially with Mother's Day coming up, I am all about supporting other moms. Being a mom is a TOUGH TOUGH job, but is also so rewarding and some moms really are just trying to make it to provide for their families.
This mom that I got paired with is Kisige Florence. She has 9 children and is a Paper Bead Roller. Not only does she care for 9 children, but also 6 elderly dependents. I can't even imagine the burden that she has to bear each day, each hour. One of her biggest accomplishments was being able to save up money to put her daughter through hair-dressing school. Here's a peek into her heart, which I think is absolutely beautiful:
"I aspire to be a strong woman who is a good example for her community. I will provide counseling and guidance to others and I will be a good and loving mother. I will help the orphans and needy by giving them clothes and food."
Outfit Details:
Top: J.Crew
Denim Vest: J.Crew
Skirt c/o LulaRoe RUSH
Necklaces c/o Akola (use code SANDy30 for 30% off and to support another mother)
Bag c/o Echo New York
Shoes: Cents of Style
Today I am teaming up with my friend Carly of Lipgloss and Crayons to show 2 ways to style the LulaRoe Cassie skirt …..be sure to check out her outfit!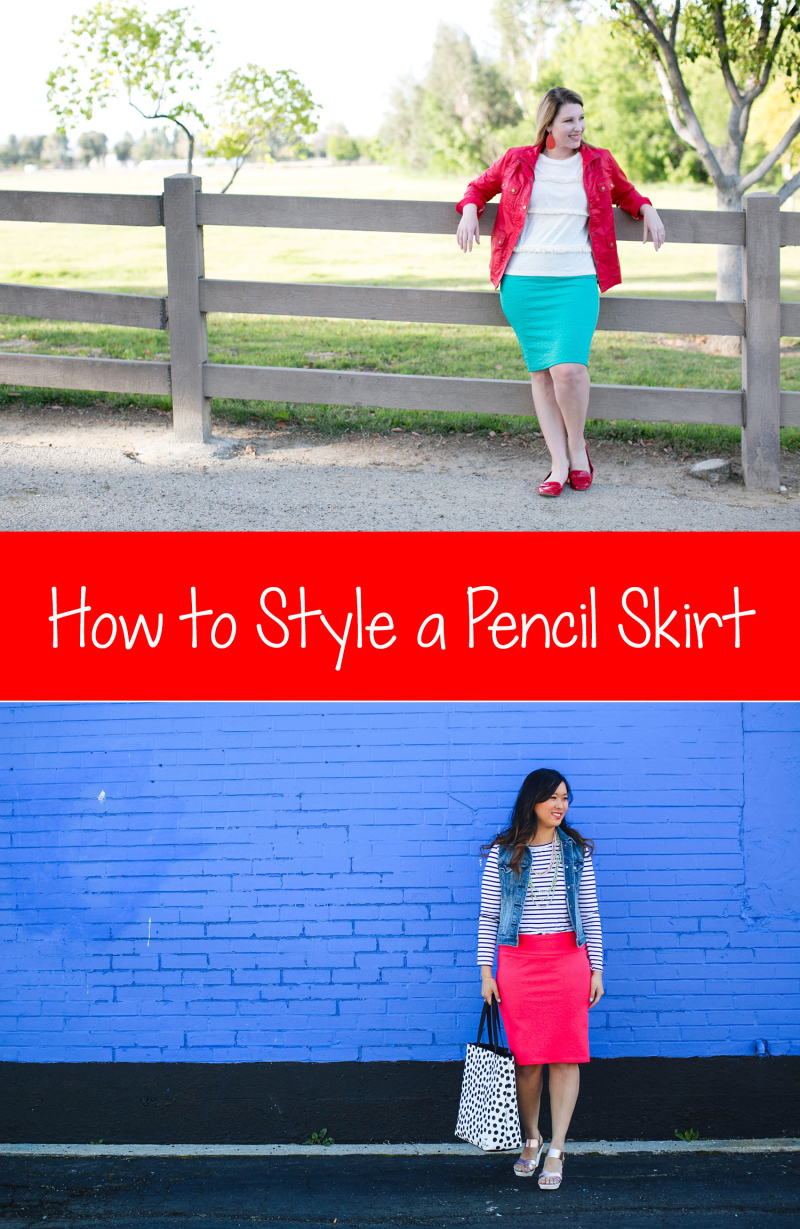 To find our more information on becoming a LulaRoe consultant, make full time income with a part time job, and be in the fashion industry, click here.