This is a sponsored post written by me on behalf of Splender.com. All opinions are 100% my own.

How many of you are avid online shoppers like myself? I don't even want to tell you how many hours I spend looking online, buying clothes for me, the kids, buying all those things I see featured on other blogs, that I just need! 😉 And sometimes honestly I just want to shop from the comfort of my own home, and not have to deal with getting the kids in and out of their car or waiting in checkout lines! I've recently discovered a site called Splender.com, which is a site where you can earn cash back for your purchases. Who doesn't love getting money back for doing tasks you were already planning on doing!?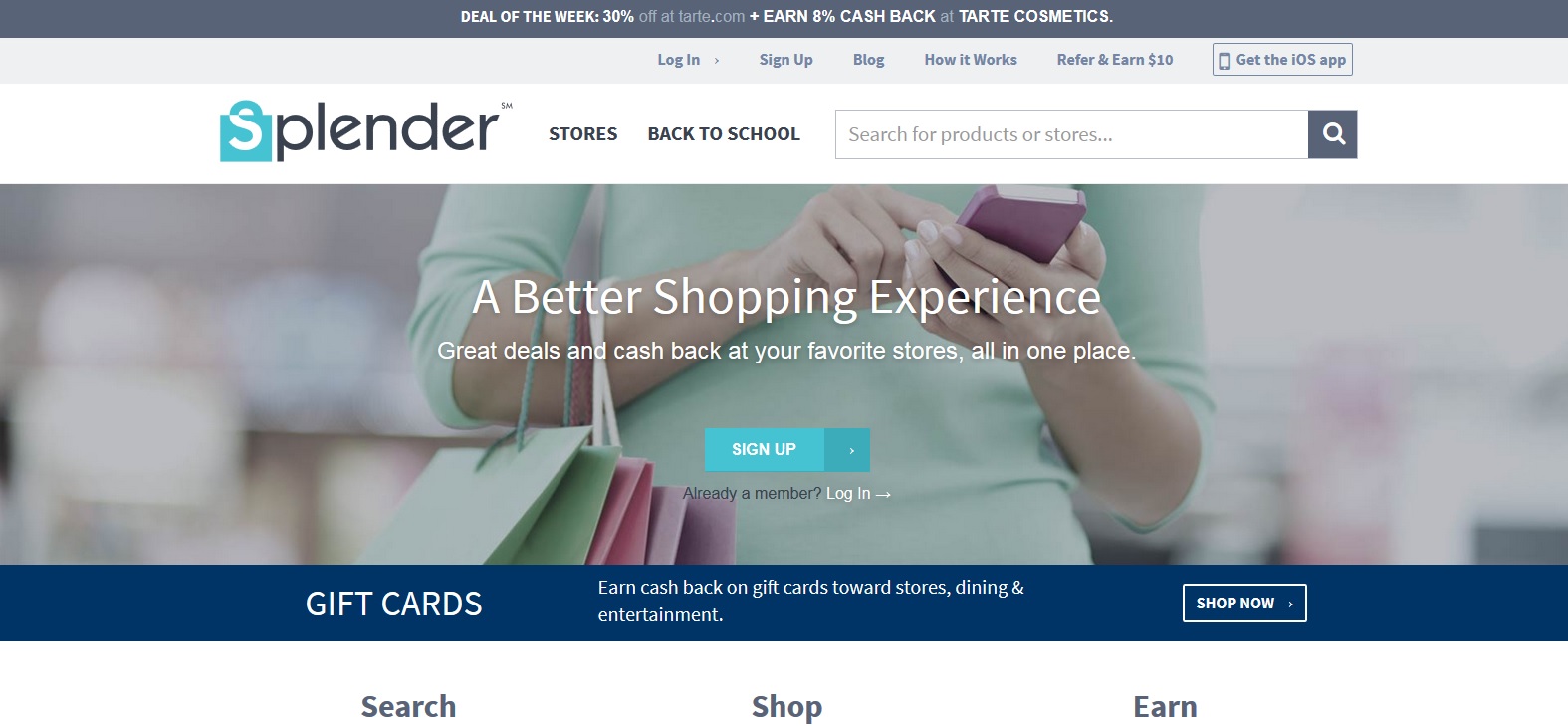 How it works:
When you are about to purchase something online from a store, head over to Splender.com first and browse 100s of top stores and their latest deals, coupon codes and free shipping offers. if you are looking to get cash back, you just find the store, click the Shop Now button (and it will show you the percentage of cash back on your purchases), and then head to the store to do the shopping online as you normally would. Once you make a qualifying purchase, you will earn cash back and receive a confirmation email, usually within 5 days. We'll make pay outs monthly once your balance is $10 or more. A couple of points is that you shouldn't go to a different site on your browser in between going directly from Splender.com to the shop and also you have to make sure you are logged into your account as well.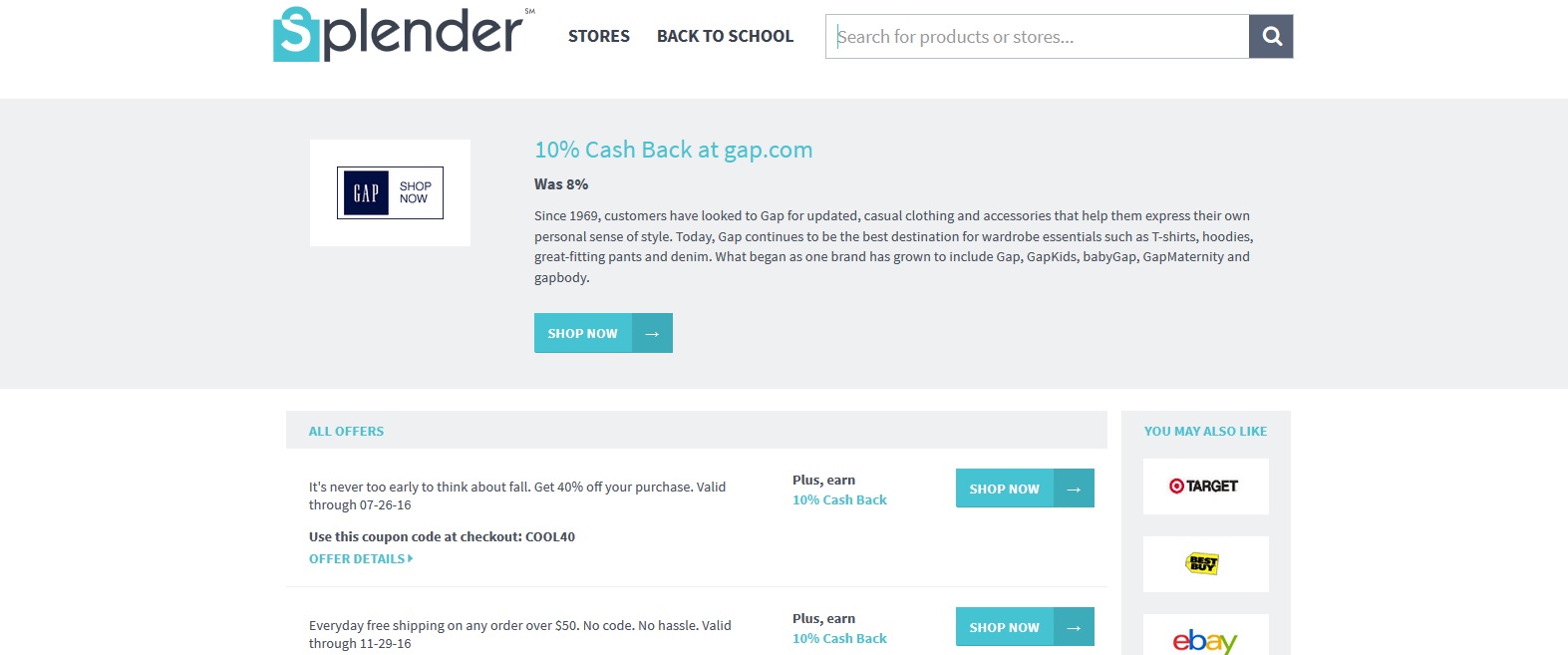 Some featured stores:
Since there are hundreds of shops to look through, I just wanted to share a few of the places I shop at regularly that are on Splender.com!
ASOS.com (4%)
Boden US (3%)
Ebay.com (1%)
Forever 21 (3%)
Free People (2%)
GAP.com (8%)
J Brand (6%)
Jane.com (2%)
J.Crew (9%)
Kate Spade (6%)
LOFT (4%)
Madewell (2%)
Nordstrom Rack (2%)
OldNavy.com (8%)
Revolve.com (4%)
Shopbop (4%)
Target.com (1%)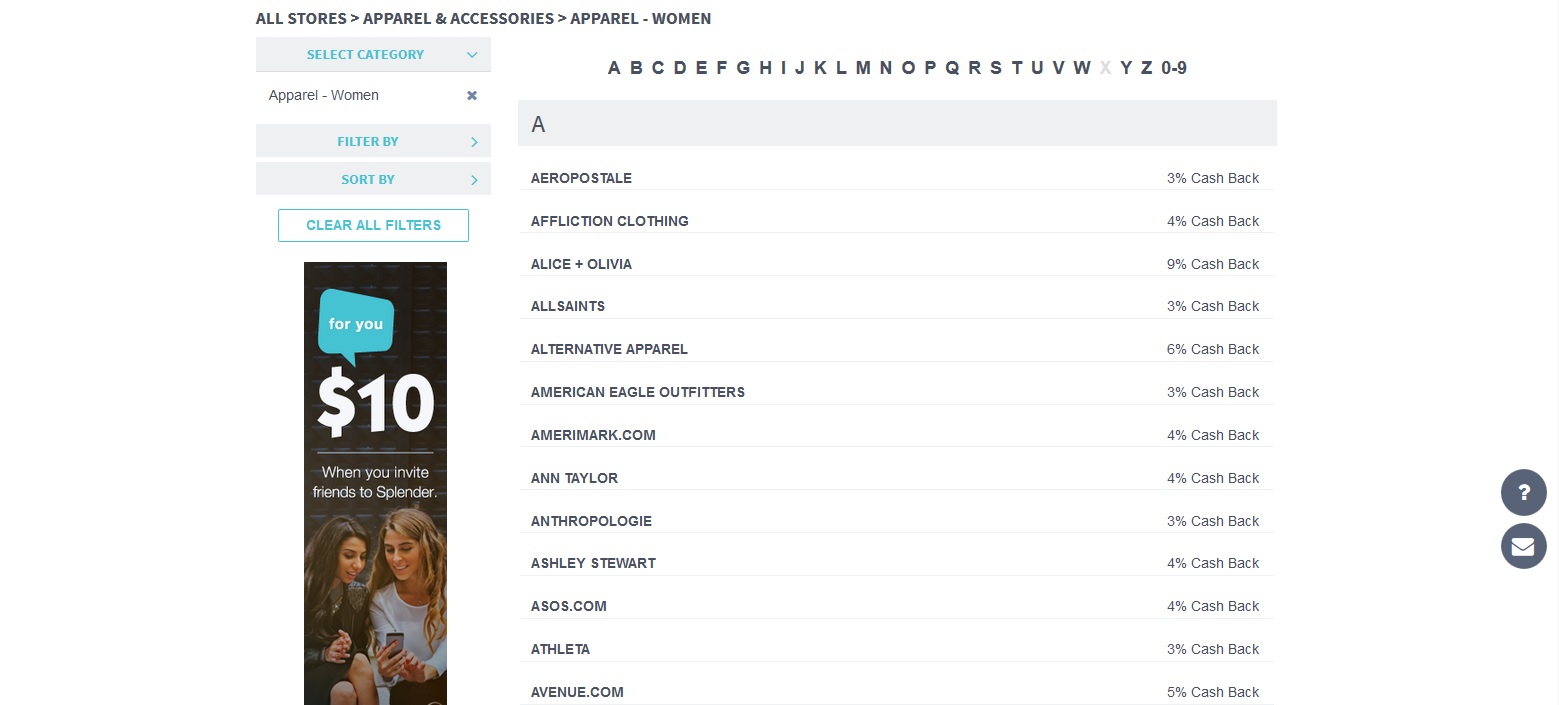 Why I love Splender.com:
Sure, you have probably heard of other cash back sites before, but they really have been a company that's been a trusted player in the cashback/loyalty rewards industry for 10+ years, their user interface is super easy to navigate with categories made easy for searching, and they have VERY competitive cash back rates compared to other sites.
Click Sign Up!
Fill out with your name, email, password, check the terms & conditions and click JOIN NOW!
You're in! Now start shopping!
Special Giveaway Info:
Splender.com is giving away Amazon gift cards this month! Follow @ShopSplender and share on Twitter something you've purchased (or want to purchase using Splender.com) using the hashtag #shopsplender. One lucky winner EVERY day will win a $10 Amazon gift card! For more details visit the official contest page.
Save
Save
Save
Save