This post is sponsored by Coupons.com but all opinions expressed are my own.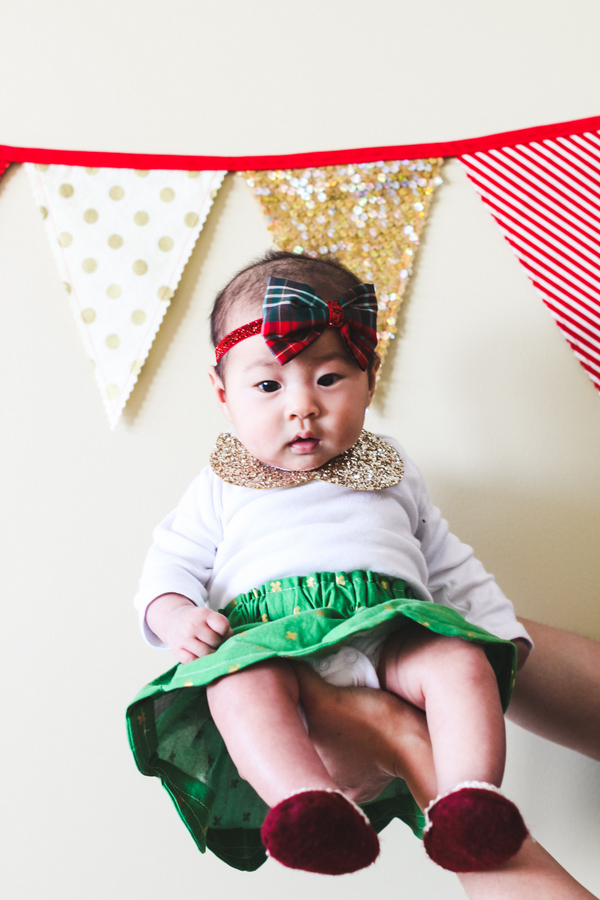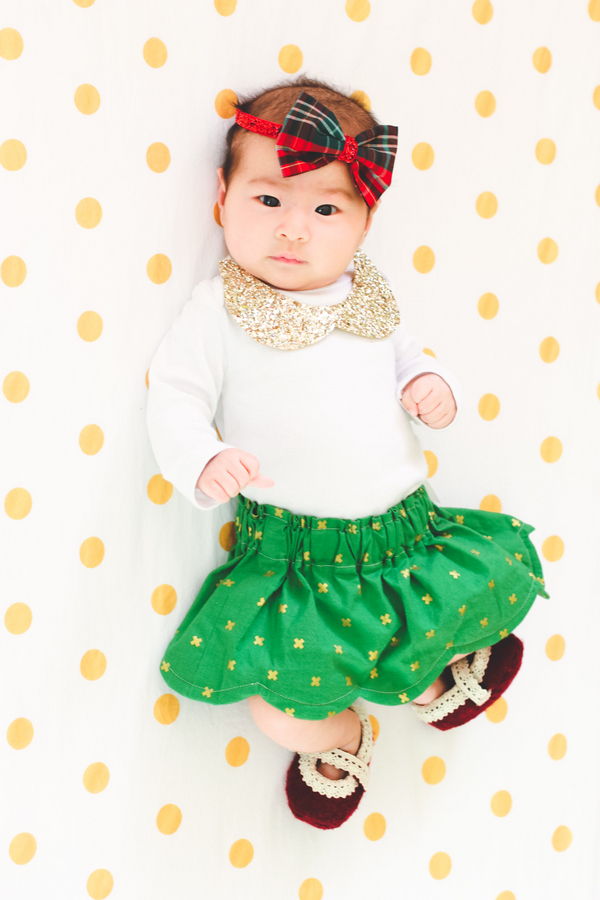 Banner: Pearl & Jane | Headband: Knits and Bows Studio | Skirt: Sally Sarah Design | Collar: Sweet Peas and Mama Bees | Shoes: Baby Berty
Photo Credits: Roxana B Photography
I can't believe it's already December and I am back to work. Good thing about it though is that Christmas and New Years holidays are coming up, so I'll get a little welcome break in a few weeks. This time of year is really the most wonderful time of year, but it also means the wallet is getting hit real hard. Every day, we are receiving packages and gifts on our doorstep from family and friends. And every evening, I am scouring the web trying to find the best deals and most suitable presents for my parents, siblings, niece, nephews, cousins, and all of my friends that decided to be pregnant around this time (yes, I am a sucker for sending baby gifts and what better time than to do it over the holidays)! Oh and I think baby Vivian probably has enough clothes to last her through the next year, but I can't help myself… baby girl stuff is just too cute, I think it's hands down my favorite thing to shop for right now! :/
I've not always been the best saver in the house, but I am working on it, and I have put together a few tips that I follow in helping to save some money during this holiday season where spending is inevitable.
1) Shop Major Sale Holidays
Well Black Friday and Green Monday (OK, I swear I just learned about this yesterday) have already passed but a lot of stores will still have discounts throughout the end of the year. Make sure to be signed up for store's email list so you can be the first to know about it. I love how Gmail splits up mail so that most of those emails go to the Promotions Inbox instead of your Primary one.
2) Enter Giveaways
There's always a ton of blog giveaways out there and with the recent surge of Instagram loop giveaways, there's more giveaways out there than you probably have time to enter. But let me tell you, over the past few weeks, during nursing sessions or just late at night when I am in bed, I enter enter enter giveaways. And I've won A LOT of them. I've gotten probably half of Vivian's headband collection from giveaways and I've even gotten a few things that I will be gifting to family. I mean, not everyone is going to win, but if you do and you don't necessarily need the item, it makes a perfect gift! 🙂
3) Host a Secret Santa or White Elephant Exchange
If you have a group of friends that normally give gifts to each other, instead of having everyone buy a gift for everyone else, set up a gift exchange Secret Santa or White Elephant style. A site I've used for Secret Santa is Elfster, they can assign name anonymously for you so not one person has to do the assigning and know who everyone else got! Also, White Elephant gift exchanges are fun, where you pick gifts and can trade for previously opened gifts as well.
4) DIY /Bake Something
I wish I was more creative, but DIYing gifts is always so nice. You can usually save since you are only buying materials or you may already have materials around your house for a gift. Like if you know how to knit and have some yarn, you could knit up a baby sweater, a scarf, etc. for the cost of only a skein of yarn (and your labor)! Or even a photo gift like coasters or calendars are usually pretty affordable and is so personalized, all you need to do is upload your own pictures to the item! Also, baking is another great thing to gift for the holidays, because who doesn't love to munch on toffee or cookies during the holiday season? It's pretty much expected everyone will gain 5-10 pounds over the holidays.
5) Use Deal or Cashback Websites
There's websites out there like Coupons.com that pretty much do the work for you in finding you discounts and coupons. They have an extensive list of stores and you could really start your search there first to see if any of their stores carries the item you are looking for to gift. Also, a site like Ebates.com where you can earn cash back on purchases is also a way to save since you will get the money back later.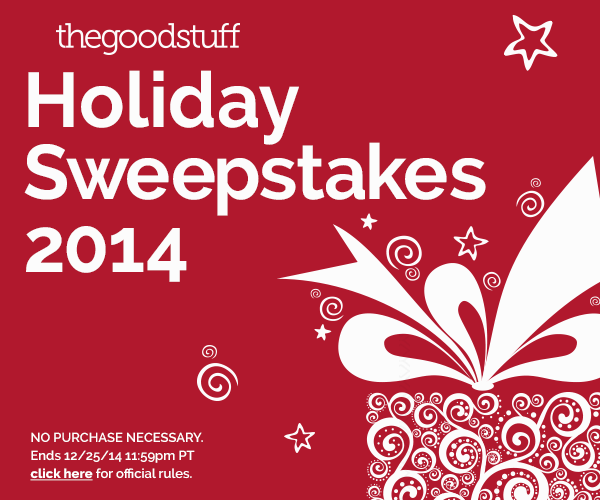 And lastly, Coupons.com is hosting The Good Stuff 2014 Holiday Sweepstakes right now! They are also featuring 3 gift guides that are: 1) budget-friendly gifts 2) gifts for enthusiasts 3) hostess gifts. The sweepstakes is for three $100 winners and one $500 grand prize winner! You can't win unless you enter, good luck! Sweepstakes ends on Christmas Day!