This post is sponsored by Payless, but all opinions expressed are 100% my own.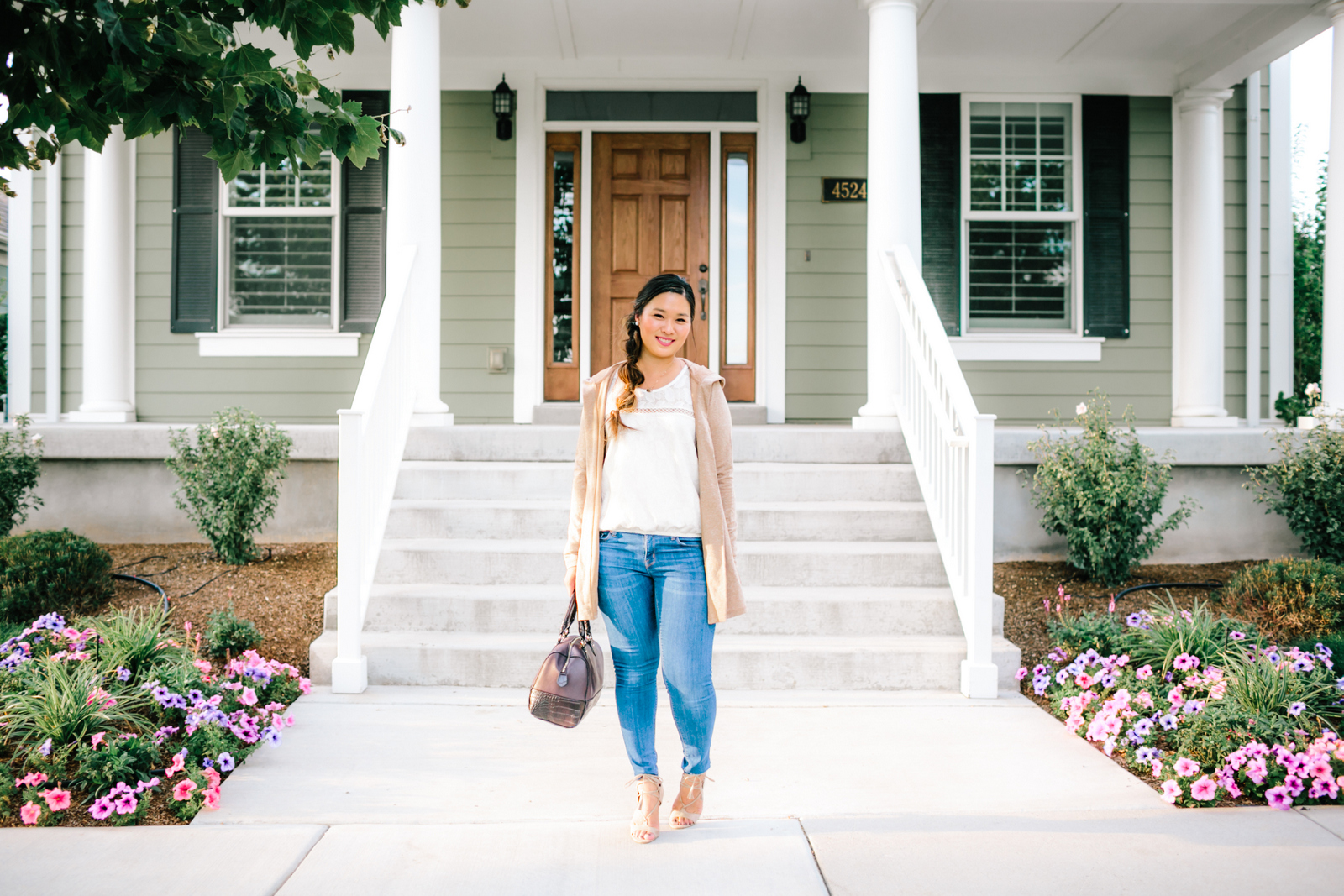 I'm not usually a neutrals girl, but once in awhile, I can be. If you look at my closet, you'll see tons of colors and prints splashed across my wardrobe, but yes guys, I can wear neutrals too haha! Funny thing, the other day I met up with a friend for brunch and wore jeans and she was like shocked. She wasn't used to it. Because she is used to me wearing dresses or skirts, I guess that's what I gravitate towards, especially in the Summer months. But trust me, on weekends and now in Fall and WInter, you can see me wearing jeans all too often.
A hoodie or cardigan are seriously some of the best layering pieces for Fall. They are comfortable and perfect for chiller temps. I paired the Evy's Tree Lisa in Iced Coffee with some neutral strappy heels from Payless (only $19.99) for a perfect effortless going out look. And if you didn't realize, Payless also carries a line of accessories too like this bag from Christian Siriano!
Photography by Summer Nicole Photo
Outfit Details:
Tank c/o Vacay Style
Hoodie: Evy's Tree
Jeans: Target
Shoes c/o Payless
Bag c/o Payless
Shop the post:
I love that Payless has such affordable options that are still very stylish and also have many deals like buy one, get one 50% off to help you save even more. And even better that they have stores all across the nation, but you can also shop online as well.