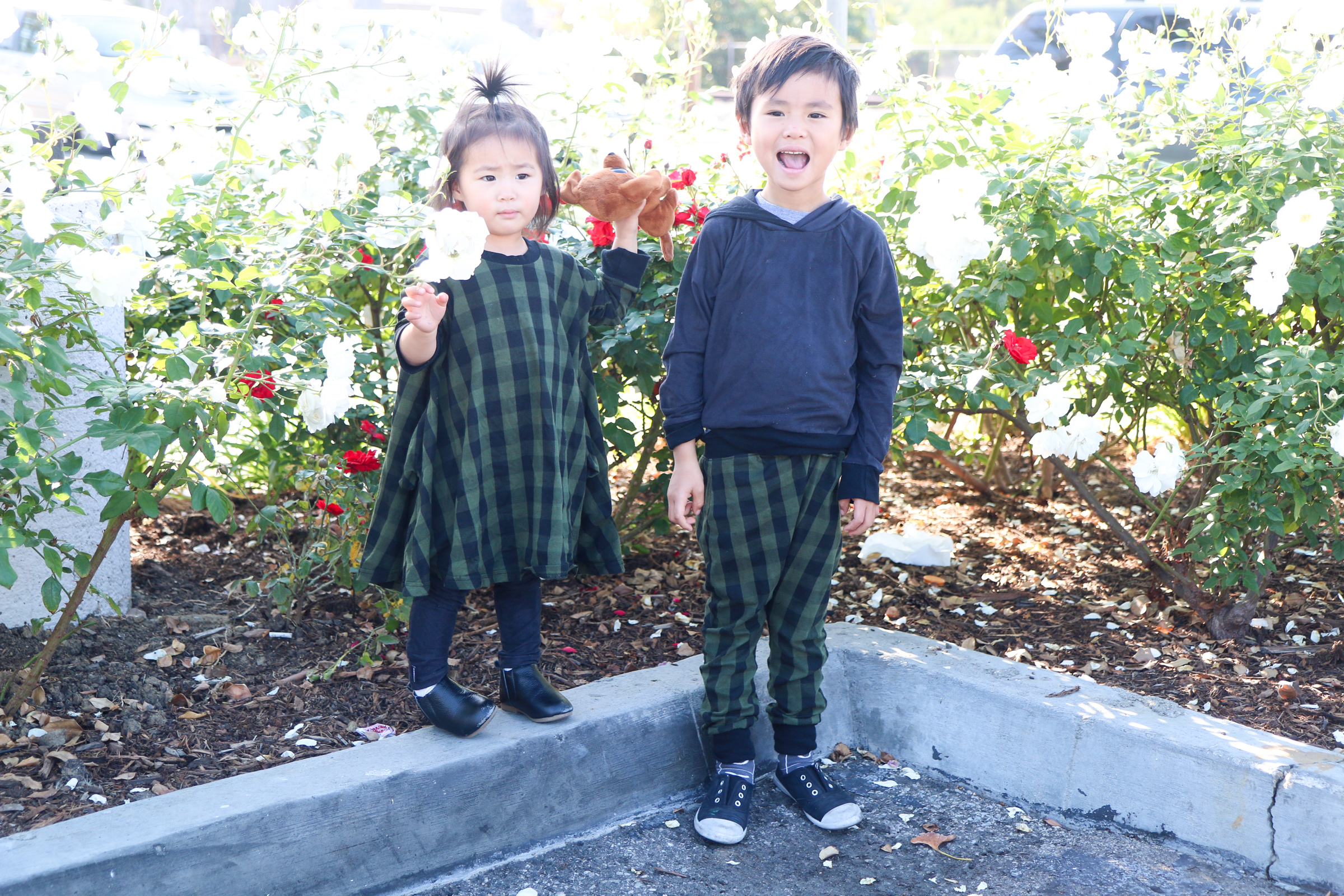 It's been a week of relaxing, not thinking about work, and just hanging out and getting to know these two little munchkins, well, real well. I'm not going to say life has been easy, but I am surprised at how well they actually do get along and how amazing Austin has been at being a big brother! If you didn't know, for the past 6 months we have been taking turns sleeping with Vivian which means me and my husband don't sleep together and we get every other night to "do work or relax" after the kids go to bed. But on our trip to Vegas and Los Angeles, we've let the kids sleep together, in the same bed and wow it's been a dream. They go to sleep earlier than normal and mama and papa both get some alone time!! We're just not sure what this means for when we get back to home and normal life… but we'll deal with that tonight ha!
Austin's and Vivian's outfits are from The Mini Classy! If you are looking for some trendy, high end streetwear for the kiddos (without having to pay a fortune), then look no more. A lot of their clothes are unisex and are just straight up comfortable. I know I get a lot of questions from you guys on where to buy stylish clothes for boys, and this is one of those places. It was actually a fun thing telling them that they would be matching, because it actually made them want to get dressed quicker (sometimes it takes them awhile)!

GIVEAWAY!
I have teamed up with The Mini Classy today to give away $50 credit to some lucky kiddos (adults, you will need to enter for them)!
Don't want to wait? Use coupon code SANDY20 for 20% off your order!
Save
Save