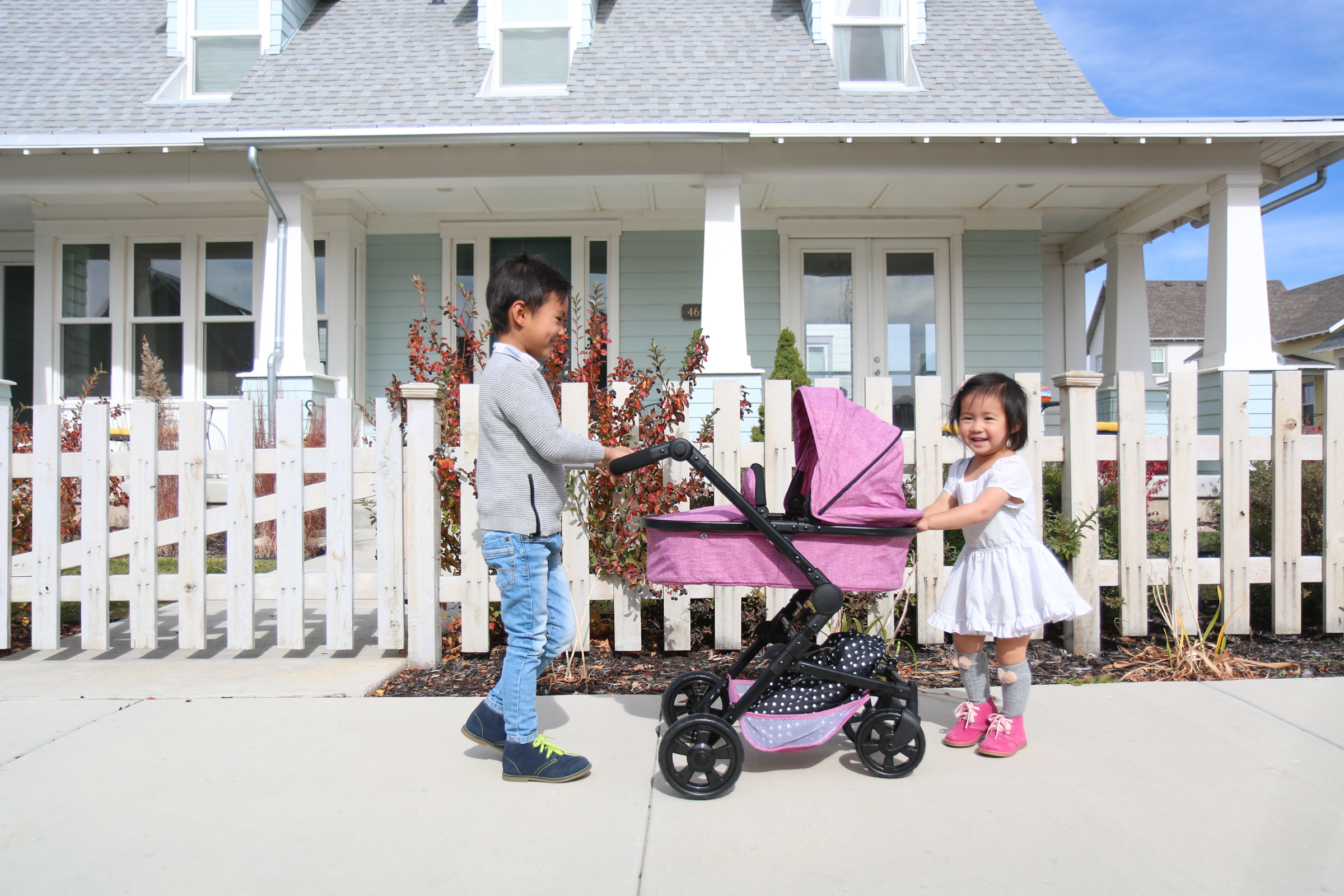 Still looking for the perfect holiday gift for your kiddos?! Well look no more, have you seen these adorable Triokid Baby Doll Strollers before?! Like literally, I can't even contain my excitement for sharing this with you here. I've posted a picture of it on my Instagram before, but wanted to share more here on the blog and give you some insight behind it. This is seriously one of the cutest baby doll strollers I have ever seen. It comes in 3 colors: Grape (shown here), Lemon Green and Blueberry. is super light weight, has adjustable handles, can be put forwards or backwards facing… and get this, YOU CAN DRAW ON THE FABRIC! Like, that is so neat, so your kiddos can totally personalize it and have a ball drawing on it and that's what makes it so cool and unique! Oh and also, there's a great basket compartment at the bottom, because you know your babies are hoarders and need more places to store things.
Anyways, I've teamed up with Triokid today and we are giving away ONE LEMON GREEN STROLLER + offering a special 25% off to all my readers!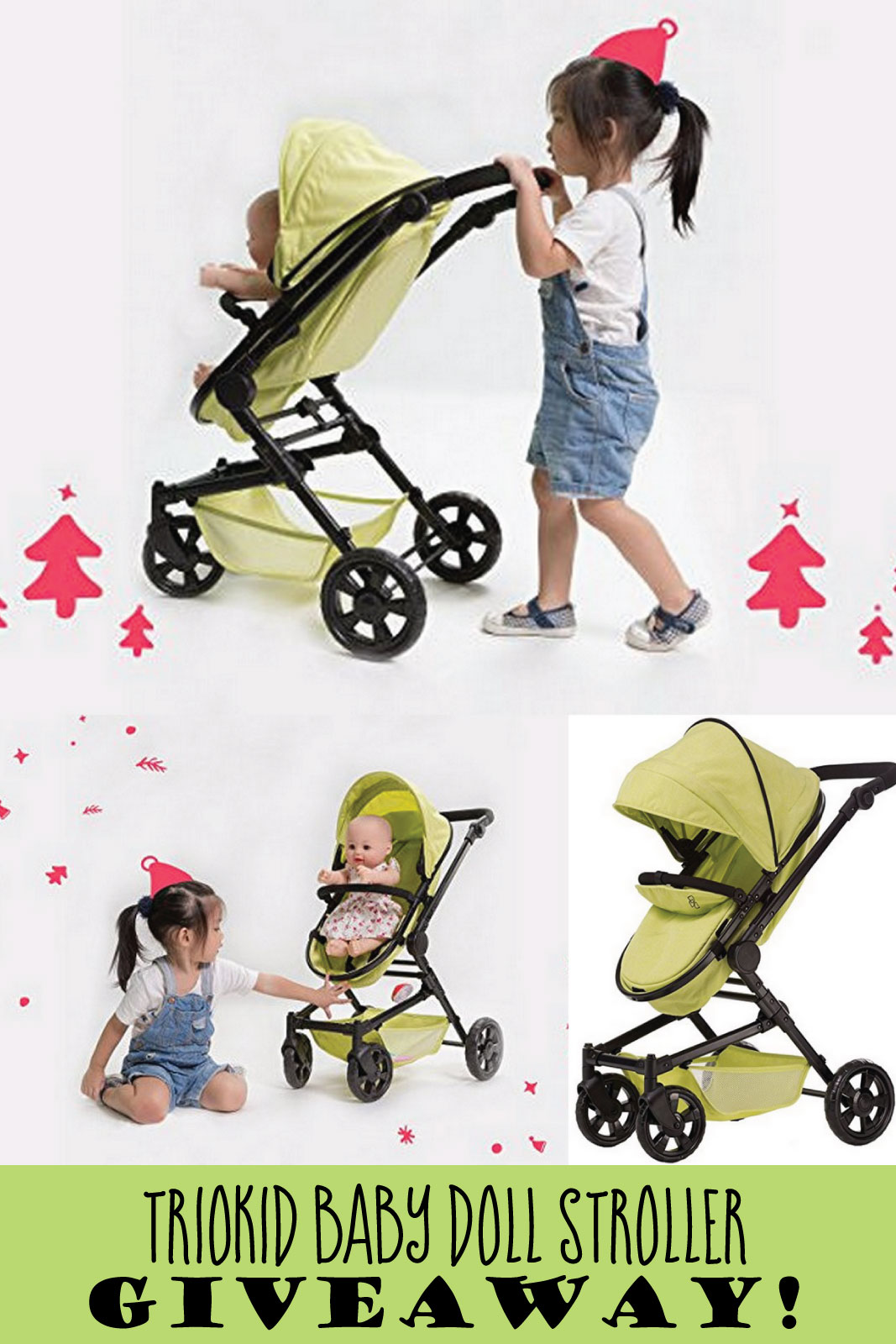 Enter below for your chance to win!
The grand prize winner will win a Triokid Lemon Green Doll Stroller!
Also – I am giving another one away over on my Instagram, so head over there and enter to increase your chances!
Want to order now? Get 25% off with code B6QV-MQDMWF-8V5YU2