This post is sponsored by Kohl's. I was paid for this post and received the included furniture and home decor as compensation.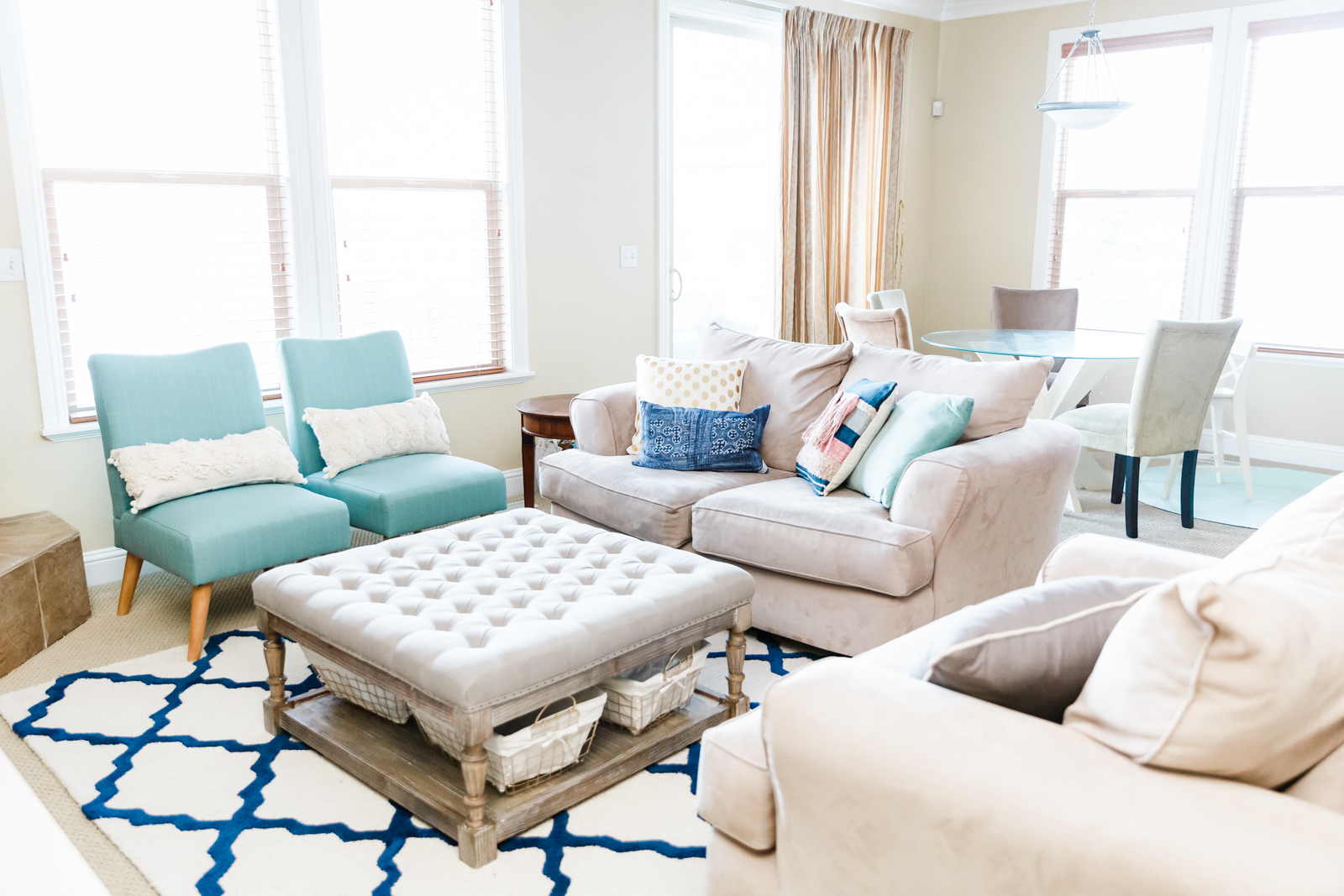 We've been in our current home recently for almost 3 years now, and I am not sure how many of you knew that it is actually a rental. I used to think that living in a rental would really limit our options for decorating the space, but honestly, it hasn't! I seriously love looking at home decor blogs and online feeds and once the holidays were over, I had the urge to update our living room space to make it look brighter, but also stay timeless. As in I wanted to update it so the decor could last us until the next holidays. So I thought the perfect way to update the space was with some new accent living room chairs. I ordered 2 of these Claire Accent Chairs in Laguna color and decided to go for a navy, grey, mint, cream, pink, and gold theme. I was really pleasantly surprised with the selection of chairs that they had. There was a huge selection of styles such as ones with or without arms, ones made from different materials and more. There was also a great color selection and some very fun yet classic prints as well. Previously, I had a single light blue chair with a fancy design but I felt like going with a simple solid colored chair would be more timeless, and having two of them would be more balanced. Honestly, I have no decorating skills whatsoever, but I thought it looked good to me haha!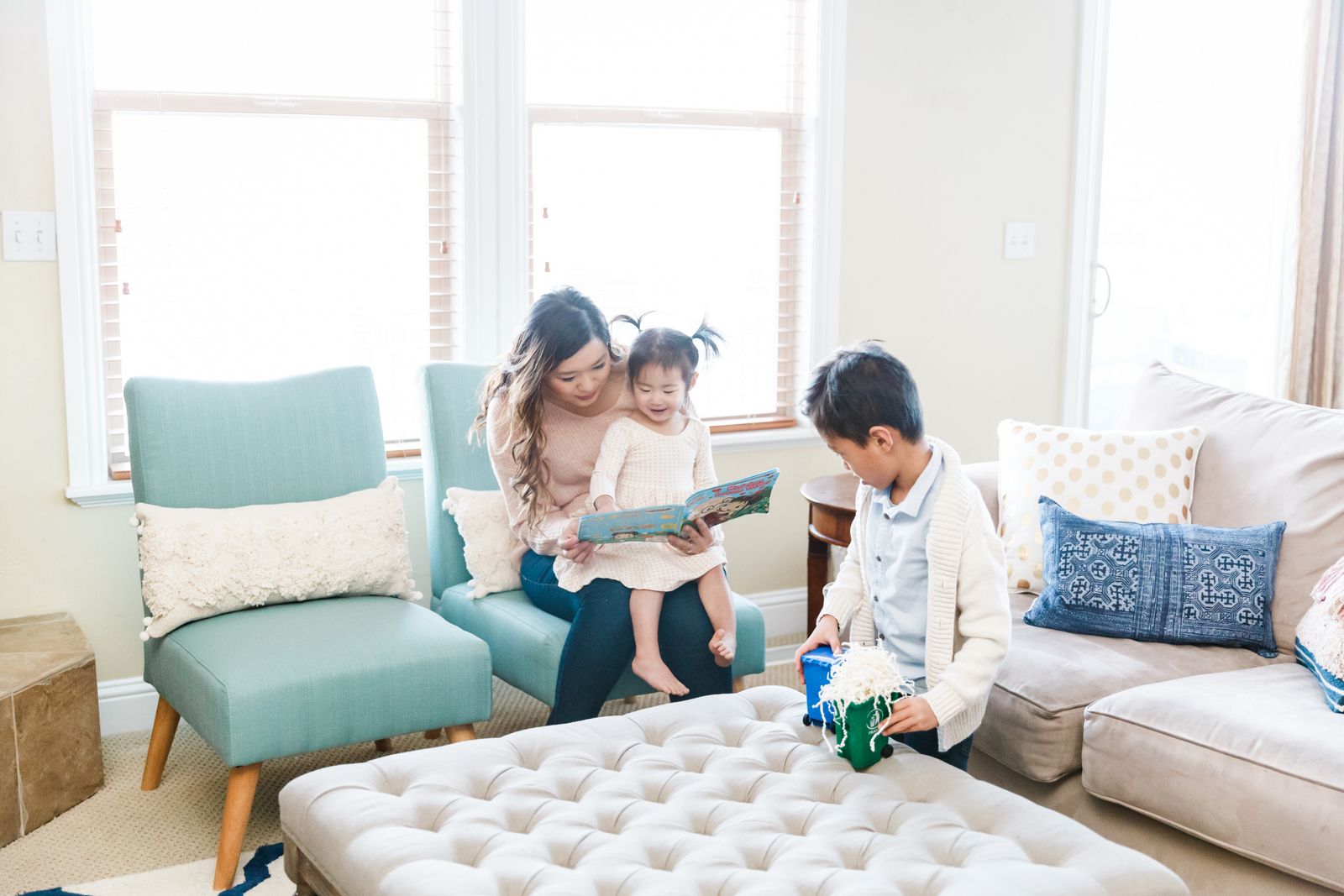 Photography by Diana Putnam Photography
Shop other decor pieces (These affiliate links are not associated with Kohl's):
When the kids came home to the new furniture update, they were pleasantly surprised and immediately wanted to test the new chairs out. Also when I was searching online, I saw that Kohl's had a lot of other great furniture and home decor pieces as well! Right now, there is a HOME SALE, where you can get $10 off $50 home purchase with promo code HOME10 from 1/27-2/5, Kohl's Charge holders 15% off from 1/29-2/1, as well as 20% off $75 purchase, 15% off all purchases from 2/2-2/5. Lots of awesome upcoming deals happening!
Don't forget to see the BEFORE shots of our living room to get the whole effect of the transformation!
My blog may contain links to other websites. I am not responsible for the privacy policies of those other websites. When you click on a link, your information may be collected by those websites so I encourage you to read their privacy policies.