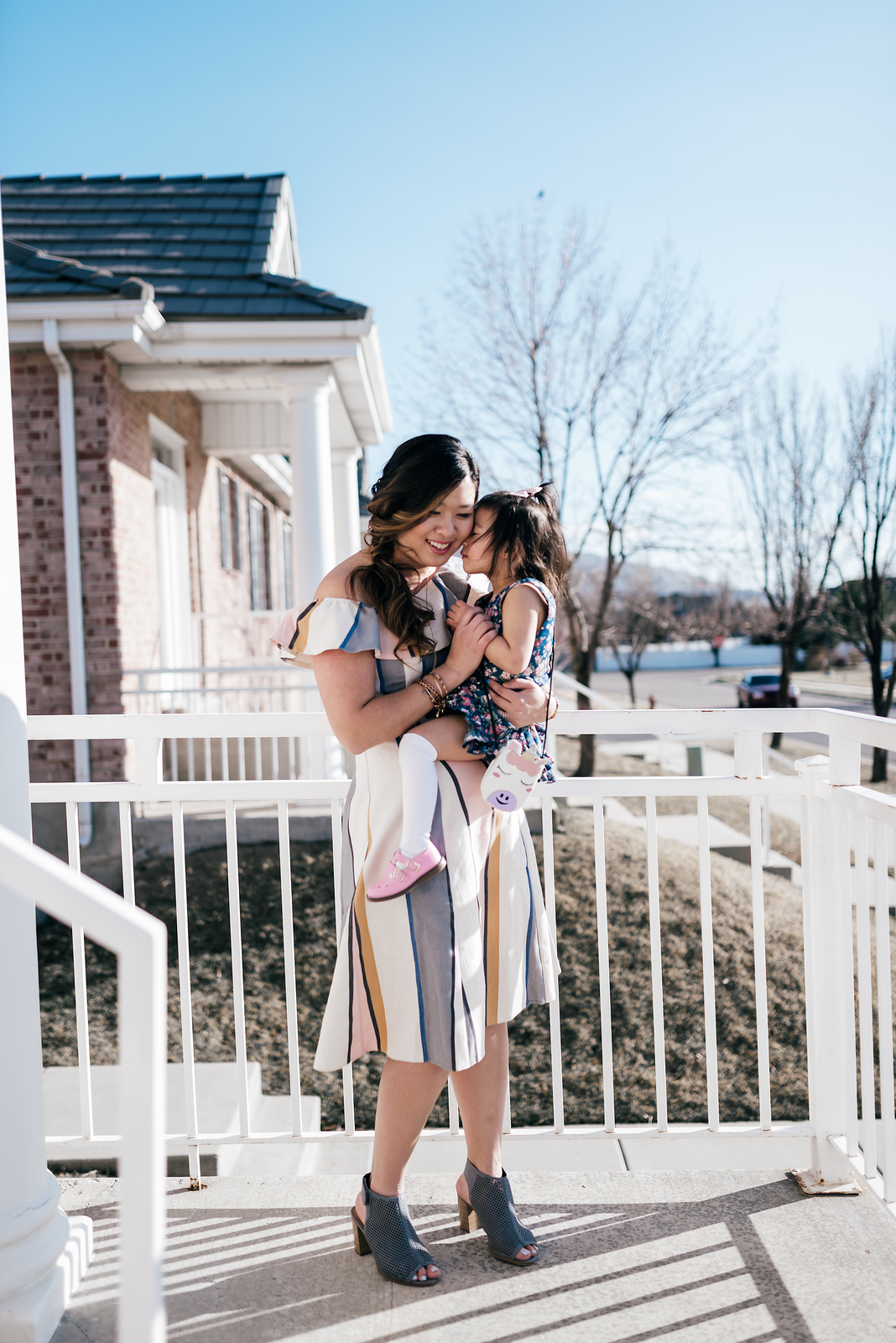 If I can't wear an exact mommy and me matching outfit with Vivian, well the next best thing might just be pattern mixing with her in a similar color palette!! To continue with the Easter inspiration theme I have going on here, I wanted to bring you some more pretty Easter dress ideas for mamas and little girls! I posted a sneak peek of this dress on my Instagram the other day and got such good feedback that I decided to blog this session and give you all more details on the dress! Like I don't understand how it is not sold out yet, because I want everyone to have this gorgeous dress for summer! In terms of fit, I would say it is TTS to runs a tad small. I am wearing a 6, which is pretty normal for me. The colors in it, the off the shoulder style, it's all so perfect for Spring, Summer and Easter!
And well Vivian's dress? It's probably one of the most sought after Little Minis out there. That blue chambray dress with hot pink floral, it's SO SO good. Also, their dresses tend to run big! I paired hers with some knee high socks and shoes (I love love this pairing for girls) and her favorite unicorn purse. Like literally she is OBSESSED with purses and I wonder why?? 😉
Photography by Paige Nicolle Photo
My outfit:
Dress: ASOS
Shoes: Cents of Style
Watch: Kate Spade
Necklace: Swell Caroline
Shop my outfit:
Vivian's outfit:
Dress: Little Minis
Purse: Willow and Fig Leather Co
Socks: Little Light Feet
Shoes: Footmates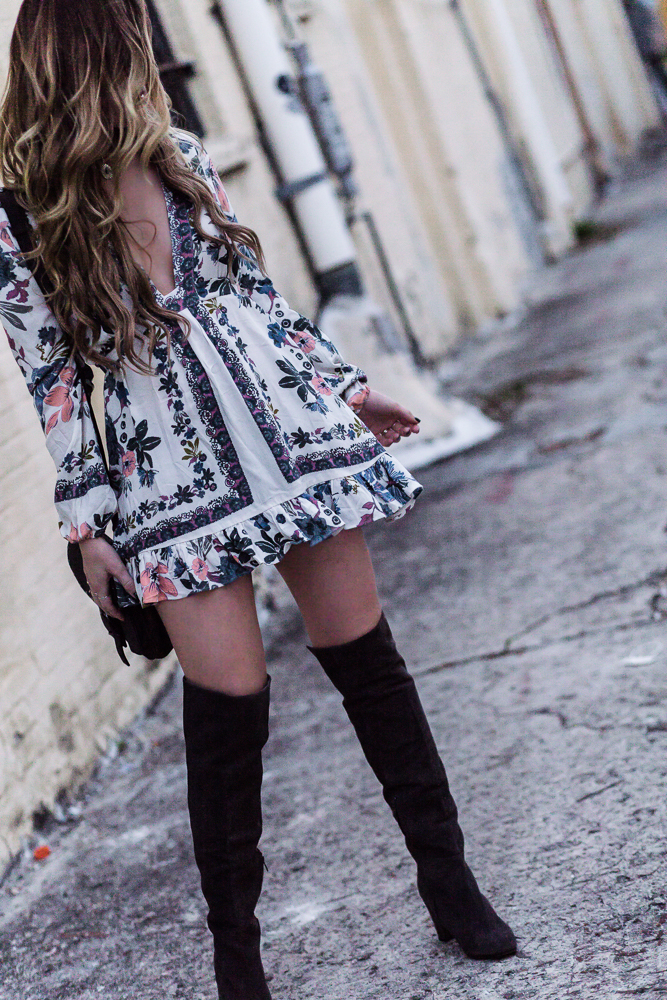 Last week's most clicked link was Shannon of Upbeat Soles with a post about how to style over the knee boots for Spring!