This post is sponsored by hint, but all opinions expressed are 100% my own.

From planning play dates for the kids to planning my own play dates with friends, summer time is a crazy time. With hectic summer plans on the horizon, I have started to think of all the ways in which I can make it a little easier for myself and the family. The good news? This summer 'easy' can also mean 'fun & healthy' with Hint!. Hint Water offers a variety of flavors (pineapple, crisp apple, watermelon, blackberry), and even a recurring subscription service-which allows for each member in my family to have one or two personal favorites, and gives you one less thing to think about. Hint water is made with natural flavors, and no sugar or preservatives, making it the best flavored water and a great choice to spice up my family's summer days.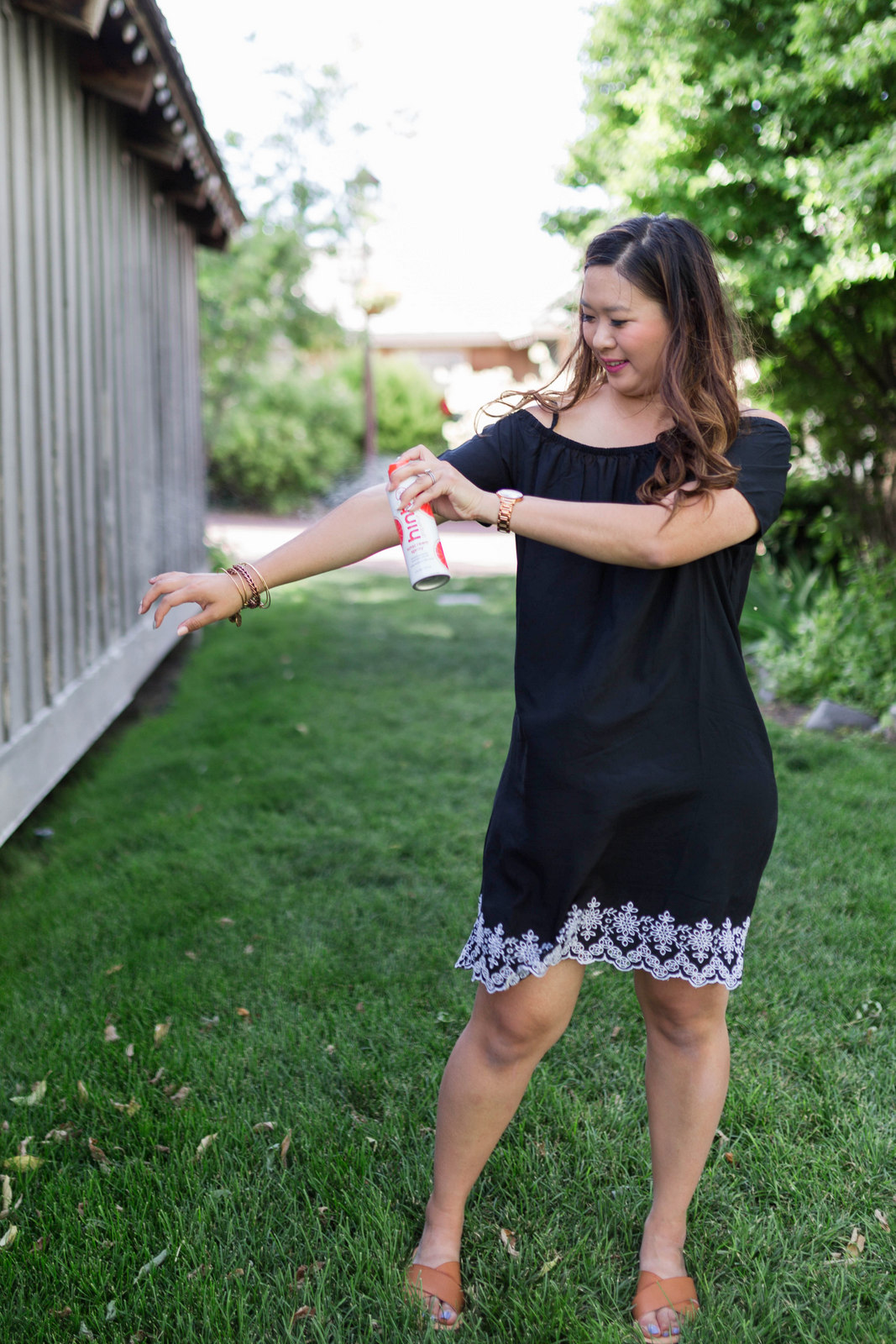 Photography by Shailynn Photography
My oufit: Dress | Shoes | Watch | Bag
Vivian's outfit: Dress | Sunglasses | Necklace | Shoes
You guys, I am seriously NOT a water drinker, I mean plain water. I love my sodas, frappuccinos, bubble tea and the like, but I also know that those drinks just make you crave more sugar and aren't the best for you. I remember a few summers ago, I was obsessed with making fruit water. I would try and think of different things to infuse like strawberries, pineapple, blueberries, etc. But now with hint, it's pretty much done for you. It's the best flavored water with a hint of fruit flavor and totally hits the spot!!
From the makers of hint water also comes Hint sunscreen spray! Made in three delicious flavors, this product is perfect for long summer days in the sun. A healthy alternative, hint sunscreen has no Parabens or Oxybenzone making it the perfect thing to compliment my healthy lifestyle.
Anyone up for a special coupon code???
Use coupon code SANDY20 for 15% off at drinkhint.com. *The code expires 8/31/2017 at 11:59 pm PST. Code applies to one time purchases of hint® water, hint fizz®, hint kick™ or hint® sunscreen. Excludes subscriptions, packs, and bundles. Cannot be combined with any other promo codes or offers. Other exclusions may apply.
Shop hint products:
Save
Save