This post is sponsored by Kamik, all opinions expressed are 100% my own.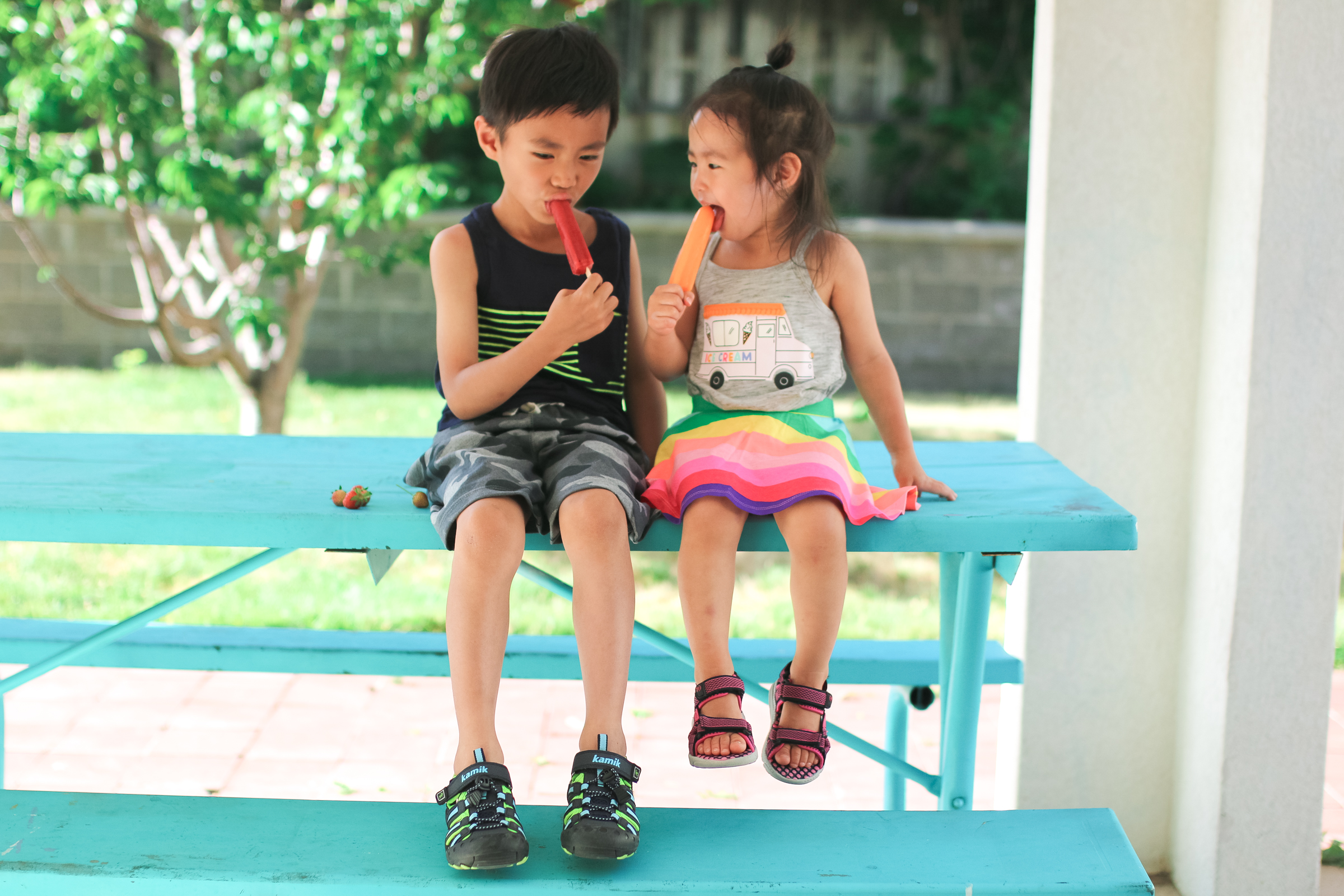 I might be kind of a pushover this season, but whenever the ice cream truck sounds or whenever it's super hot, popsicles for snacks it is! We've been getting a steady 90 degree weather, lots of fun, no rain, and a DRY HEAT that is amazing. It still amazes me that we can be so hot and not dripping from sweat like we were in Kansas City. The kiddos have been playing a lot outside and wearing their Kamik sport sandals which are perfect for outdoor running and water play! Vivian calls her sport sandals her "pink shoes" and wants to wear them with every single outfit lately, I'm thinking that they may be one of the most comfortable shoes she owns right now! And Austin's feet are generally pretty sensitive, and these sport sandals do NOT give him blisters, so that is a win in our book!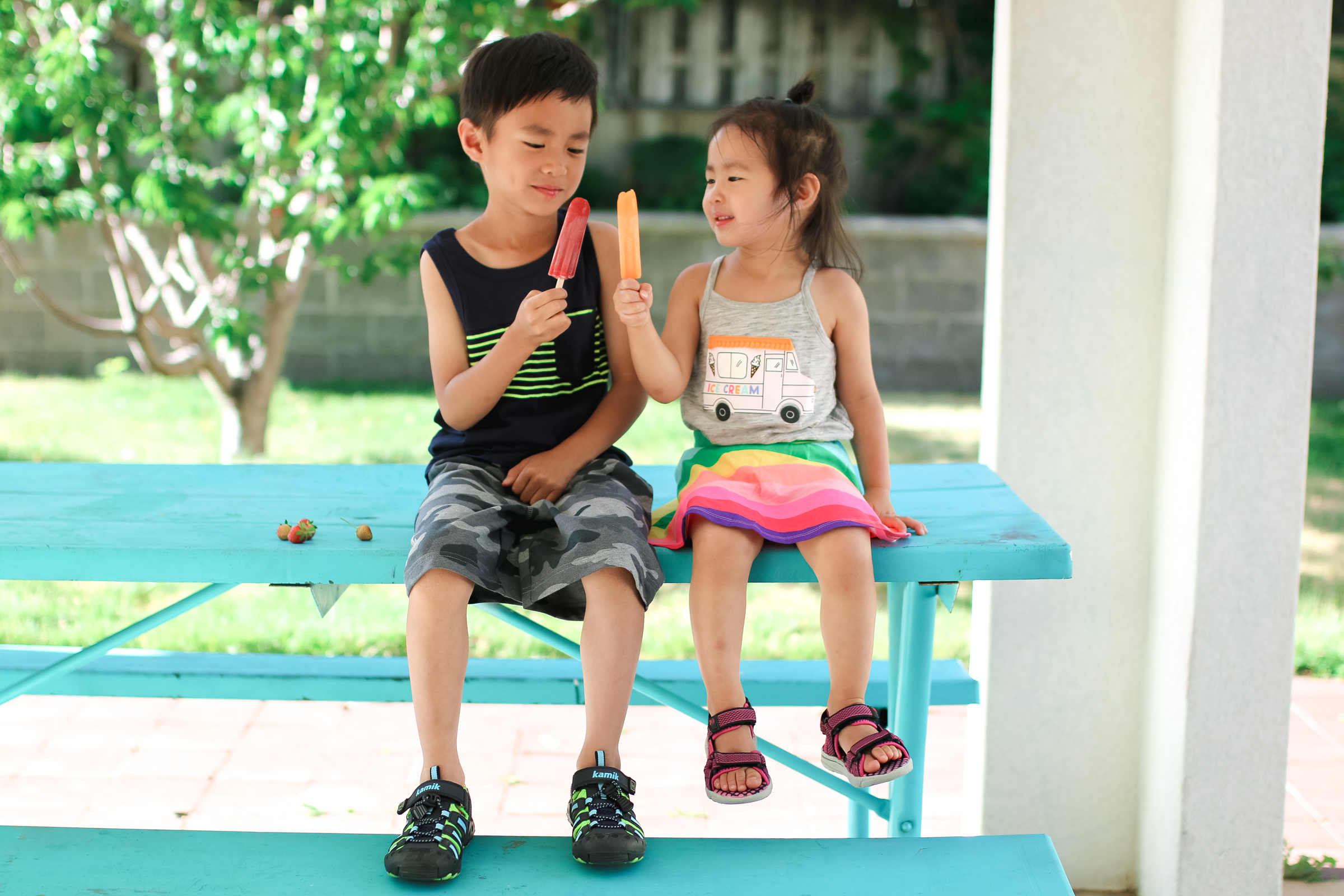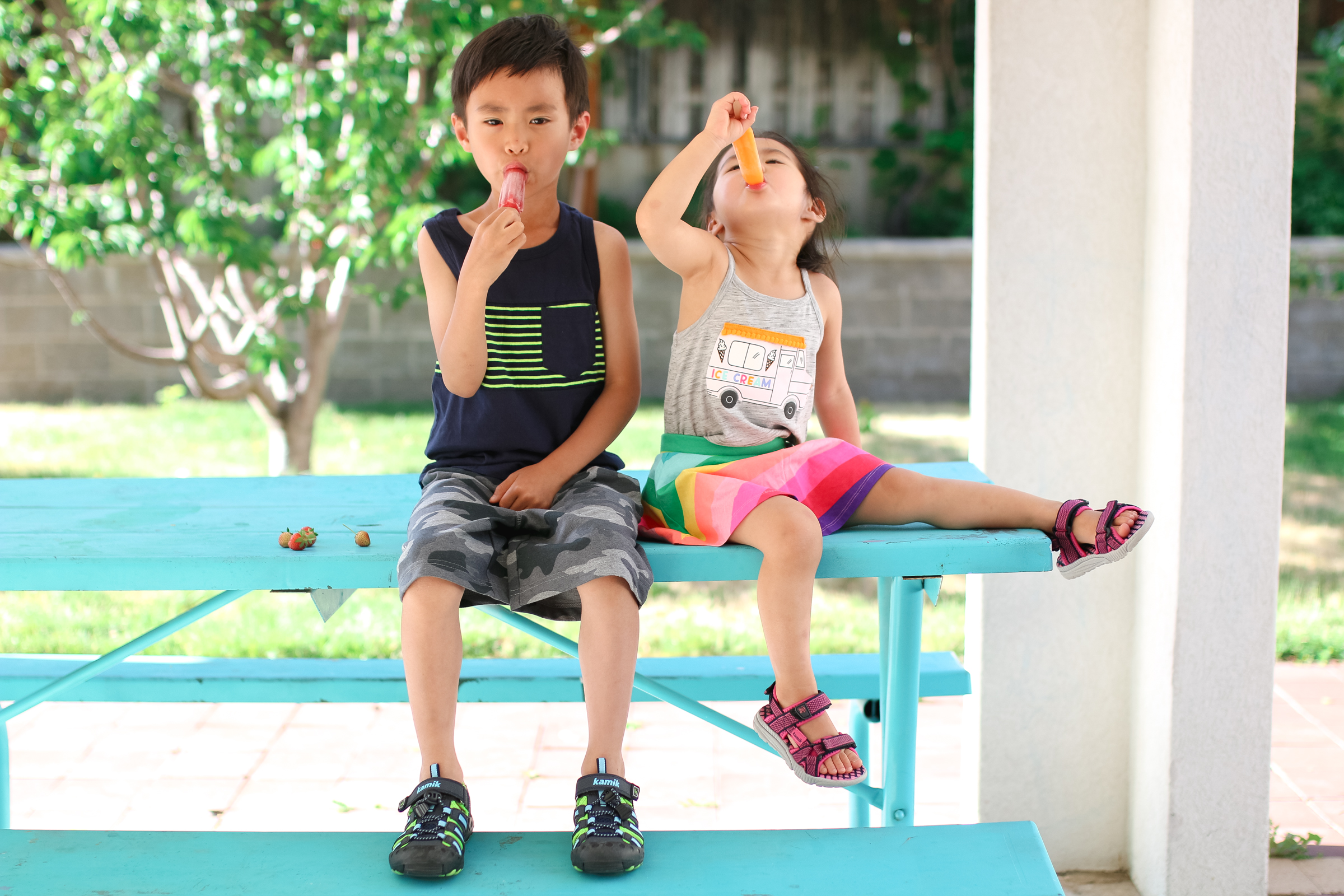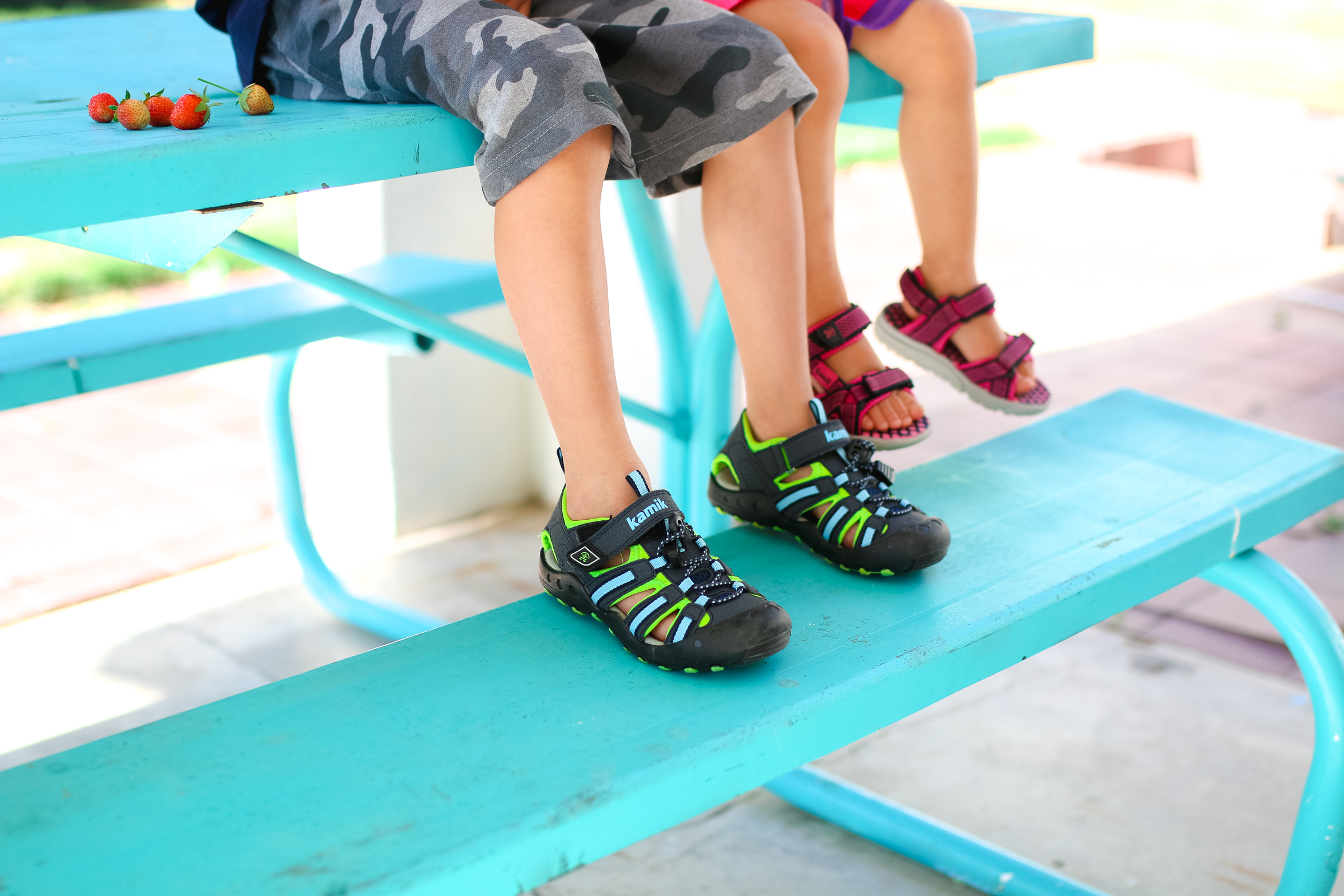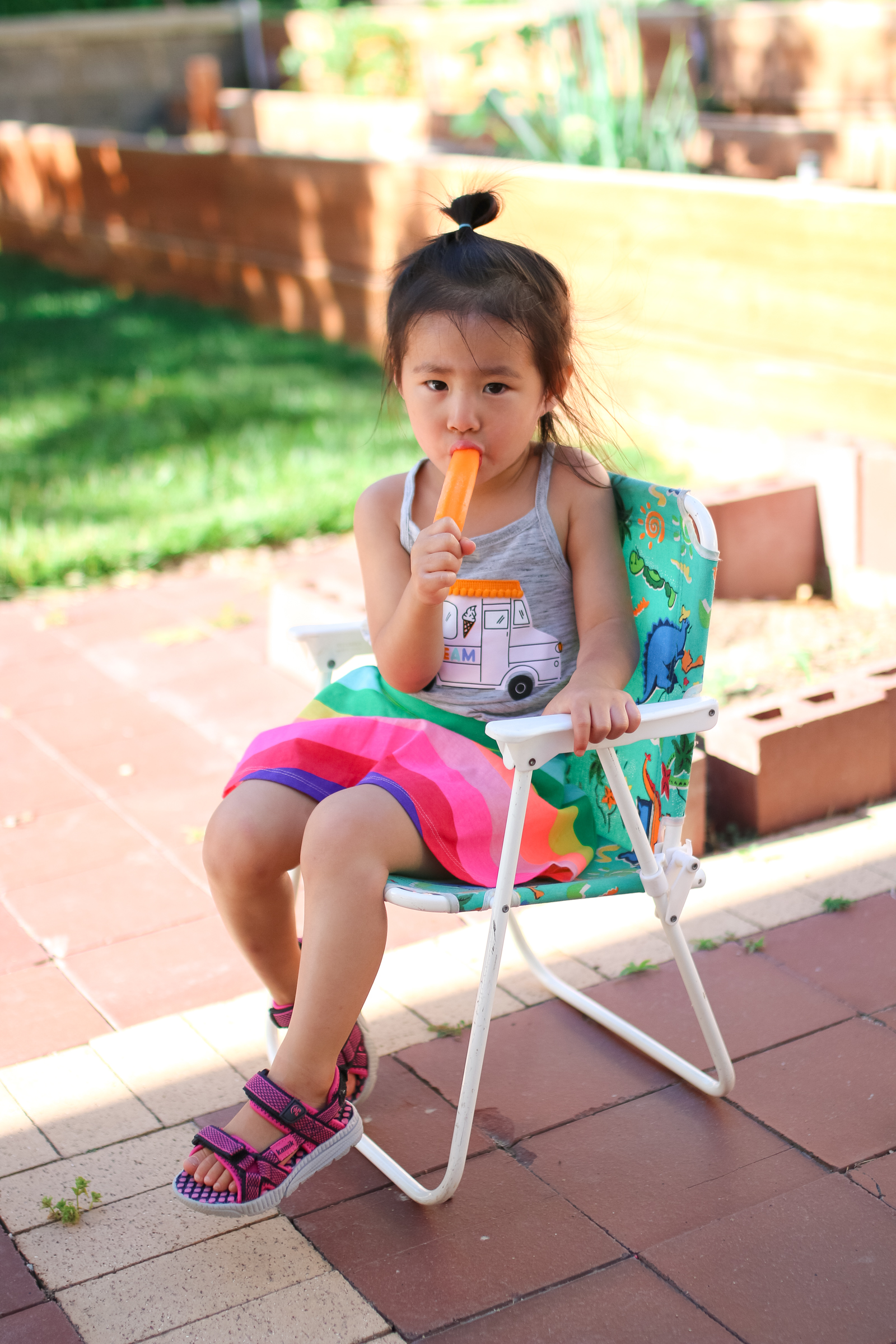 Her outfit: Tank Top | Skirt | Sandals
His outfit: Tank Top | Shorts | Sandals
If you haven't heard of Kamik before, they make shoes that are great for outdoors! From sport sandals to waterproof boots, they have a variety of shoes for men, women, boys and girls! I definitely think that their shoes are very well made and hold up to the test (of toddler running) or snow for the winter boots. I'll be featuring a few more styles throughout the rest of the year, so make sure to check back for them!
Save
Save
Save
Save
Save