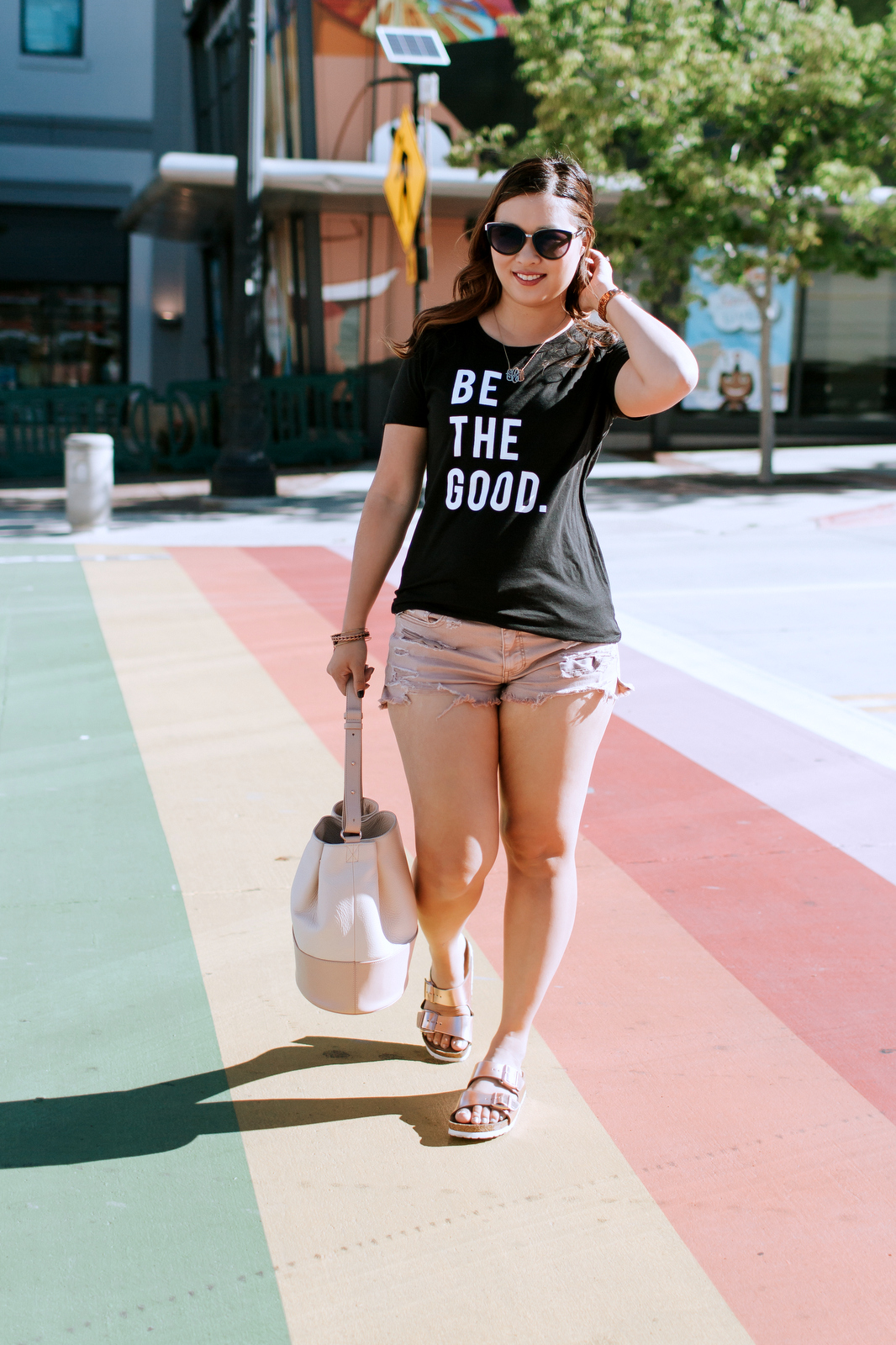 I don't know about you, but lately I feel like there is so much drama and negativity happening all around, but I am especially feeling it online. As a blogger, we put our lives out there for the world to see, sometimes to only get back judgment or people telling us how to run our lives. Reading my friend Veronika's post here this week was really eye opening and I felt that I agreed with her on so many statements. Some of the hurtful or negative comments she got and just seeing all the trolls or "perfect moms" on Facebook is something that is so hard to swallow, for anyone to take. We are all humans, even if we are hiding behind a computer screen, we are real people too. I've gotten my fair share of hurtful comments before, but in turn I sincerely choose to "Be The Good" or the better person in any situation.
I truly believe that if you don't have anything nice to say, then move on, don't say it at all. There's a difference between a potential safety concern that may need to be said vs. an opinion, especially when it comes to parenting. I choose to always take the higher route, and if I truly had an issue with someone, I would message them privately vs. comment publicly. I think this also stems from the fact that I am not a super confrontational person, and I really just want everyone to get along! I also choose to share those things that inspire positivity, happiness and the better moments in life: so Be The Good!
Of course, my life is not perfect. I have flaws as a mother, my body is not in the best shape, I could be a better friend, sister, wife. I have regrets, but I try and learn from every situation to move on to be a better person. And I challenge you, this weekend, to also "Be The Good". Do a random act of kindness, give someone a compliment, call an old friend, and if you find yourself in a situation where you want to "judge" someone, take a step back and realize that you don't know their entire situation, and just move on.
Be The Good.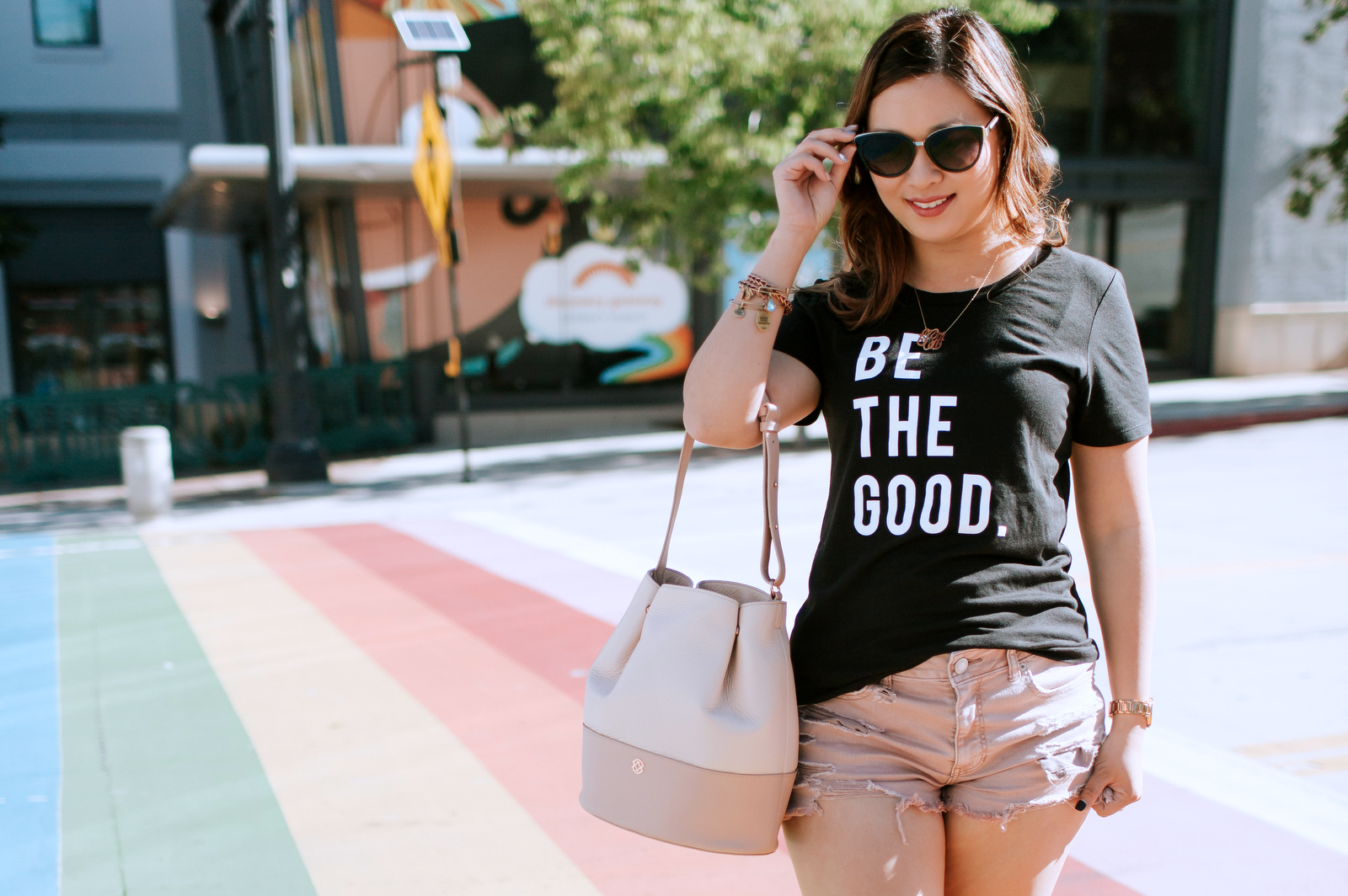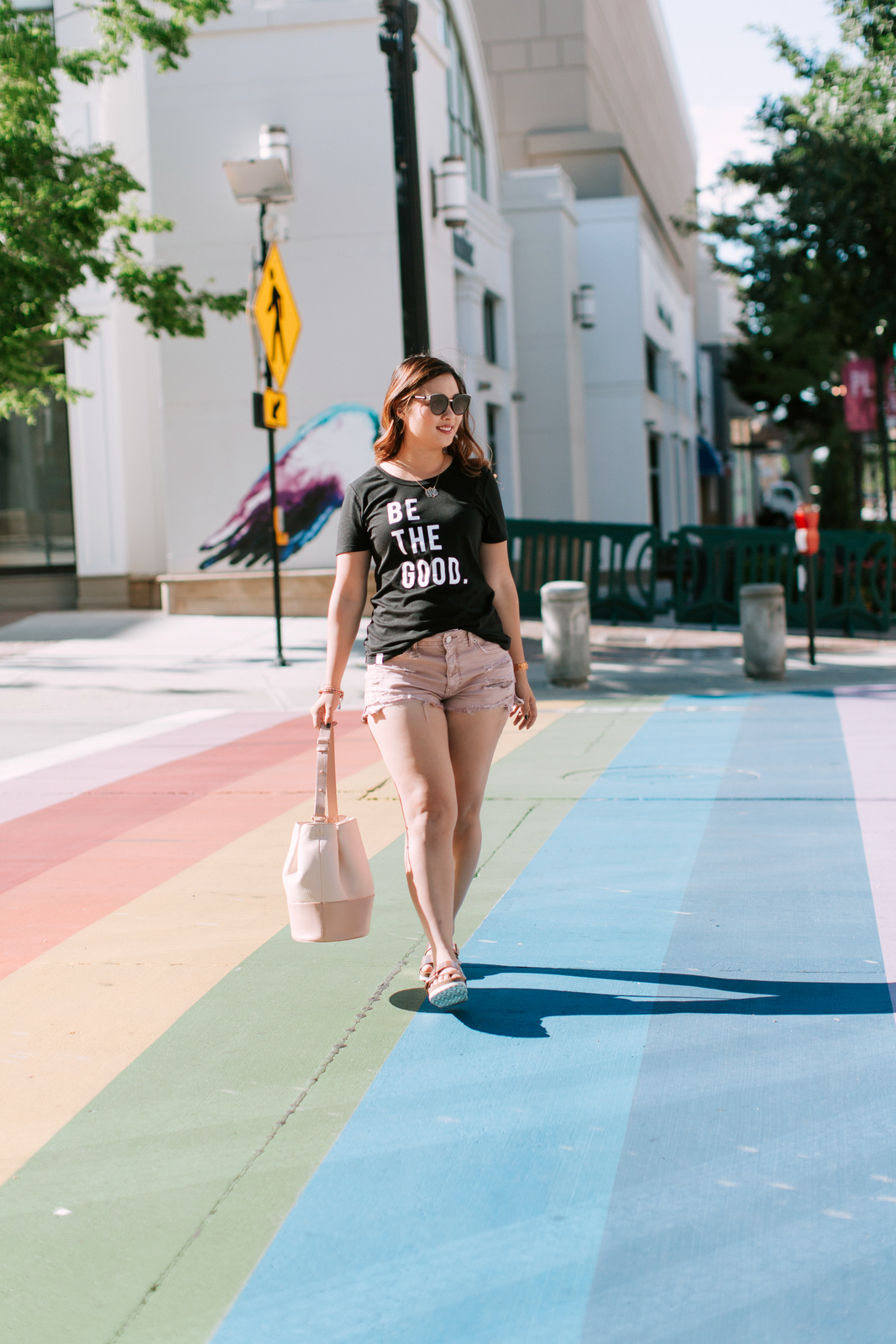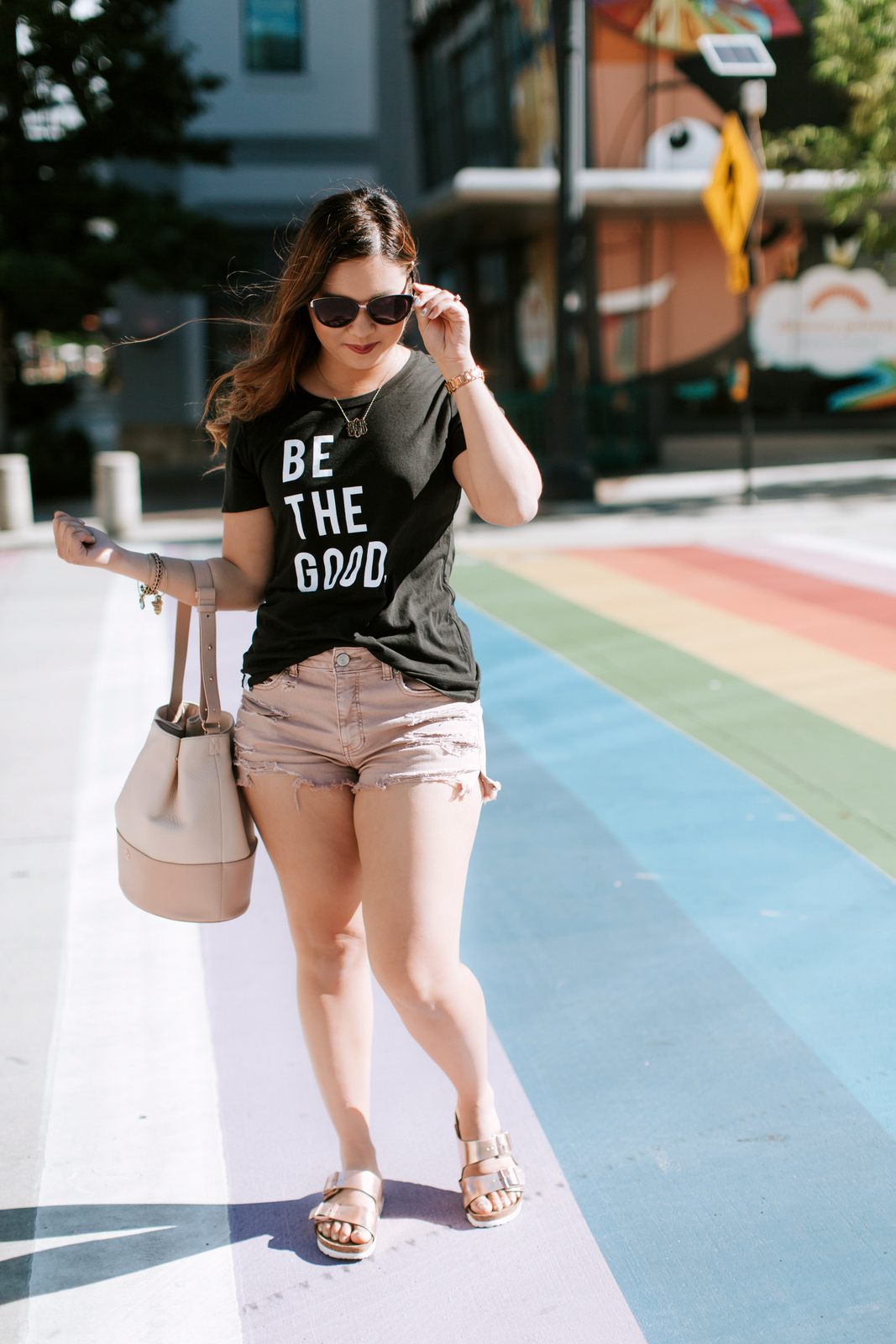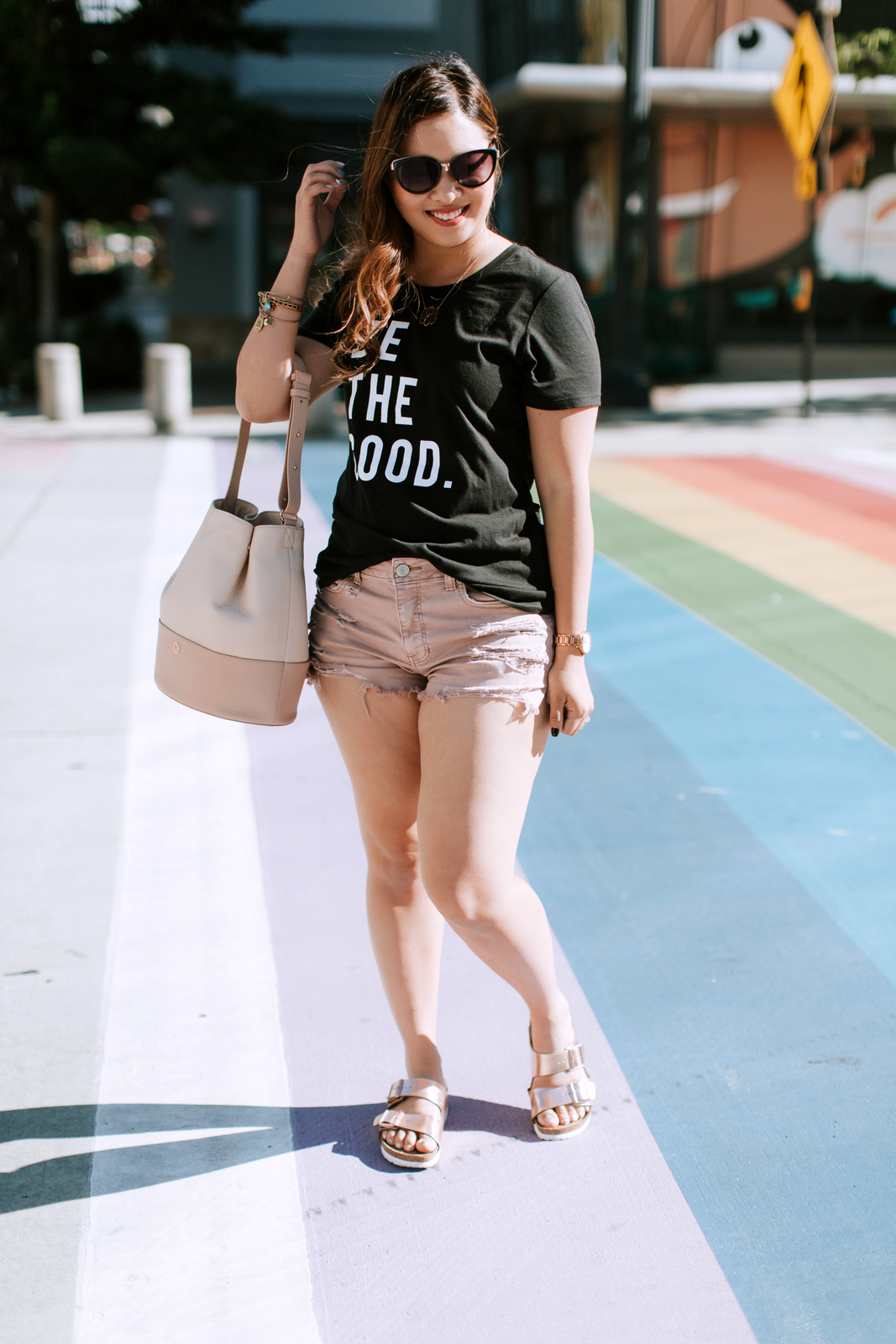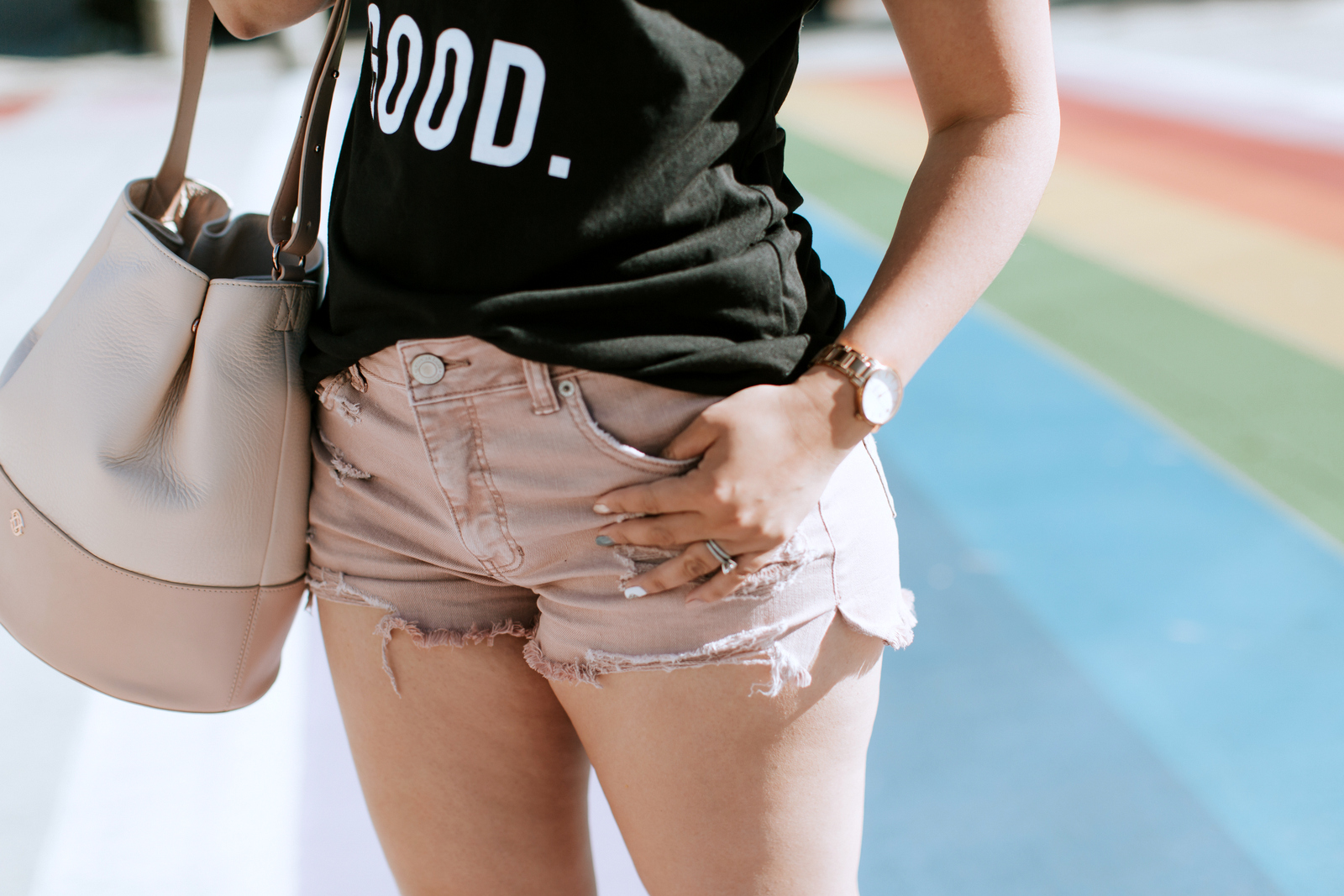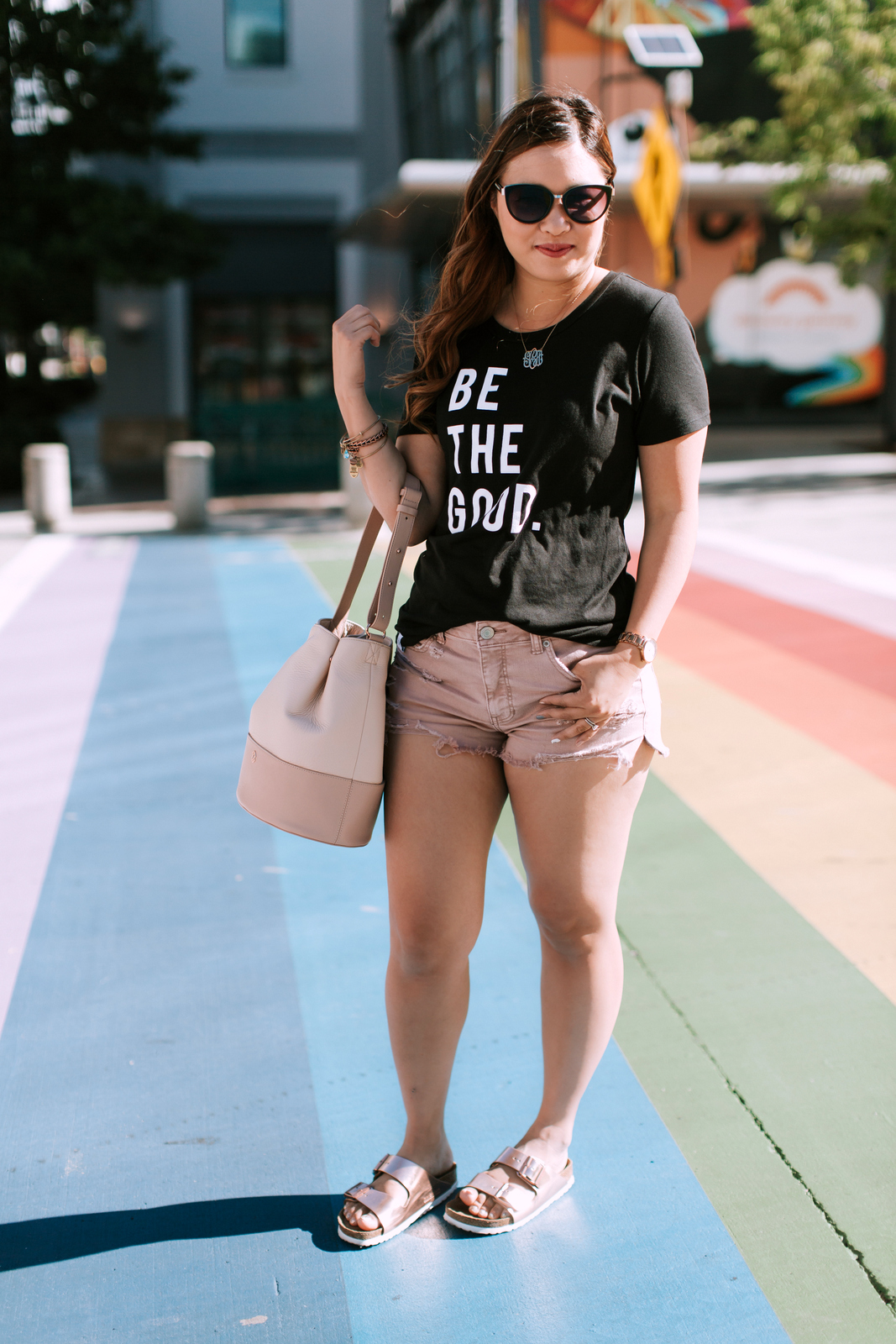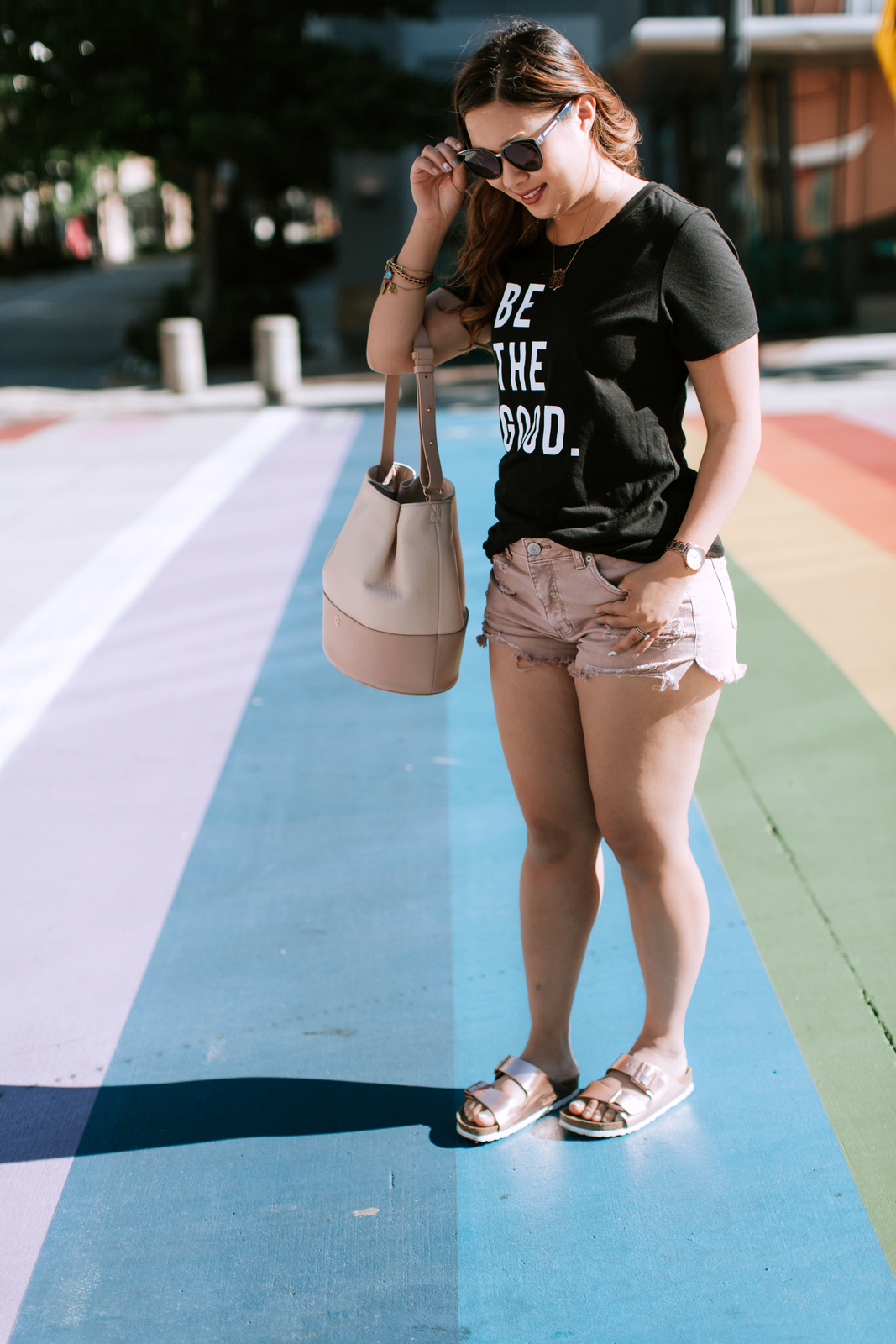 My outfit:
Tee: Cents of Style
Shorts: AEO
Sandals: Birkenstocks
Bag: Dagne Dover
Sunglasses: Karen Walker
Photography by The High Pines
To go along with the "Be The Good" message, Cents of Style is running a sale where you can get any of these item that say Be the Good for 40% Off + FREE SHIPPING w/code BEGOOD17! Because not only do you need to keep this message, it's best to share it with the world!