Eeeks!!! Next up in my new home tour big reveal, is our living room with this amazing new navy couch that we just received from Apt2B! This navy couch arrived at our doorstep a few weeks ago, the movers moved it into its location in our living room and I was seriously admiring it for days(still am)! This navy couch really brought a bold touch of color to our white and grey home. Marvin kept saying how "white and grey" our house was, and this was just the thing to give it a pop of color! Navy goes SO well with white walls and our grey/brown floors, and I just had to decorate with touches of gold all around it (full living room will come later, it's not quite complete yet in these photos)!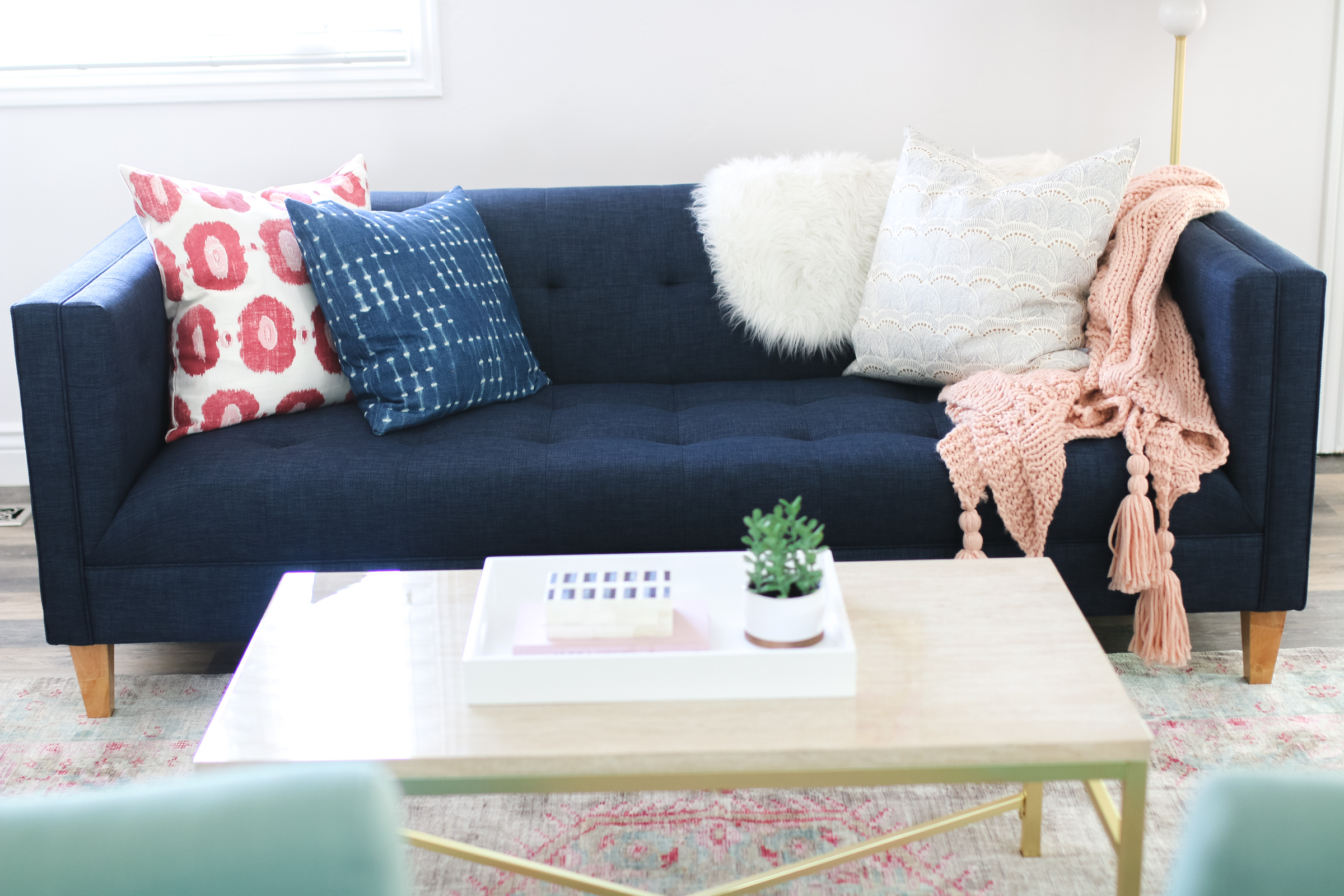 I just wanted to share a few tips on how we styled our navy couch and how we went about deciding the accessories around it. Because I totally do believe that seating (or sofas) are the focal point of the living room, it's important to start with that and build around it. I went with a blue, pink, and teal theme with pops of wood and gold! For the pillows, I went with a variety of patterns and prints in a variety of shades that fit those colors. Layering a sofa with different textures, like the faux fur rug, really help to change the look a bit. And then lastly, we draped my fave pink blanket with tassels, because all sofas need a blanket to make it more cozy!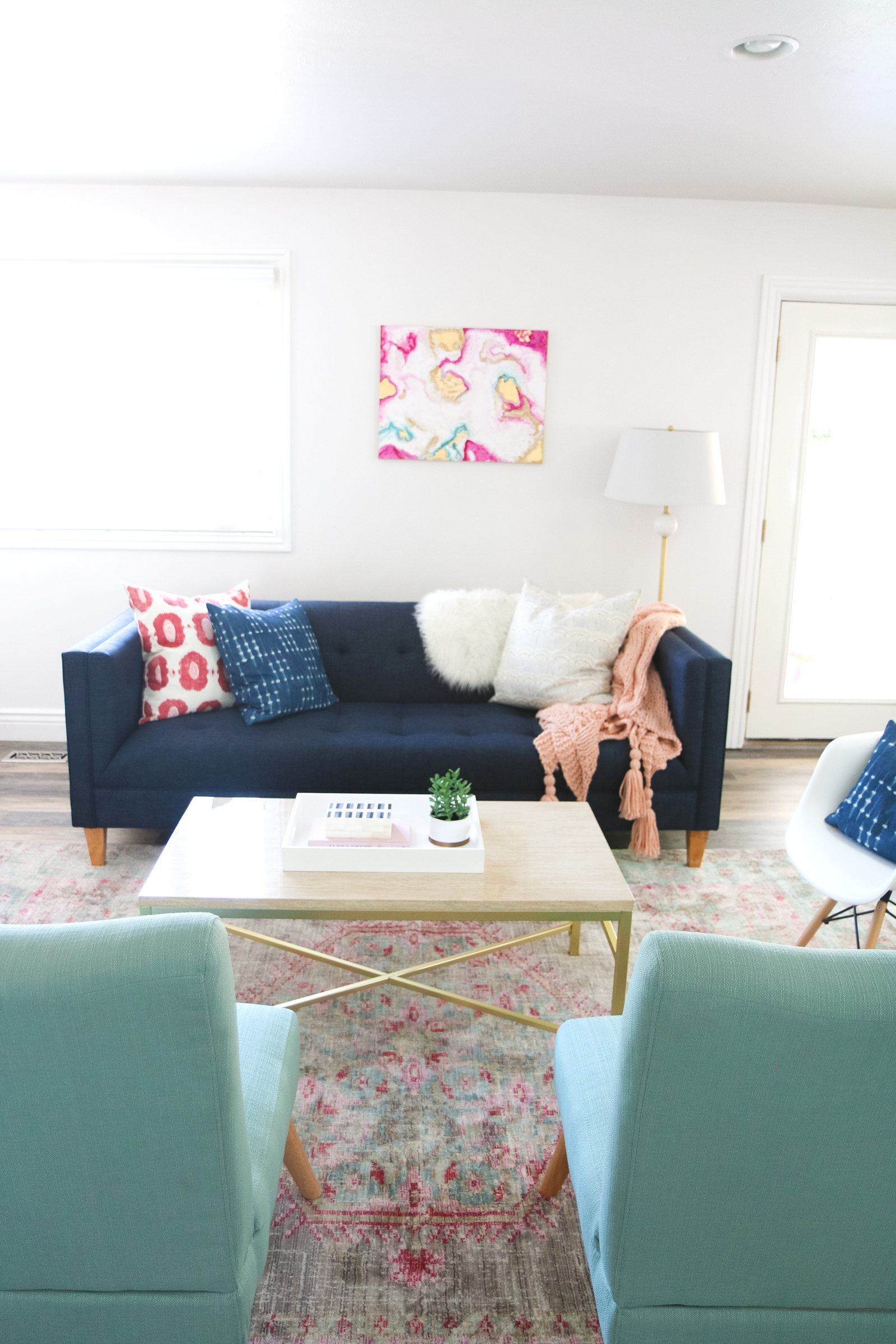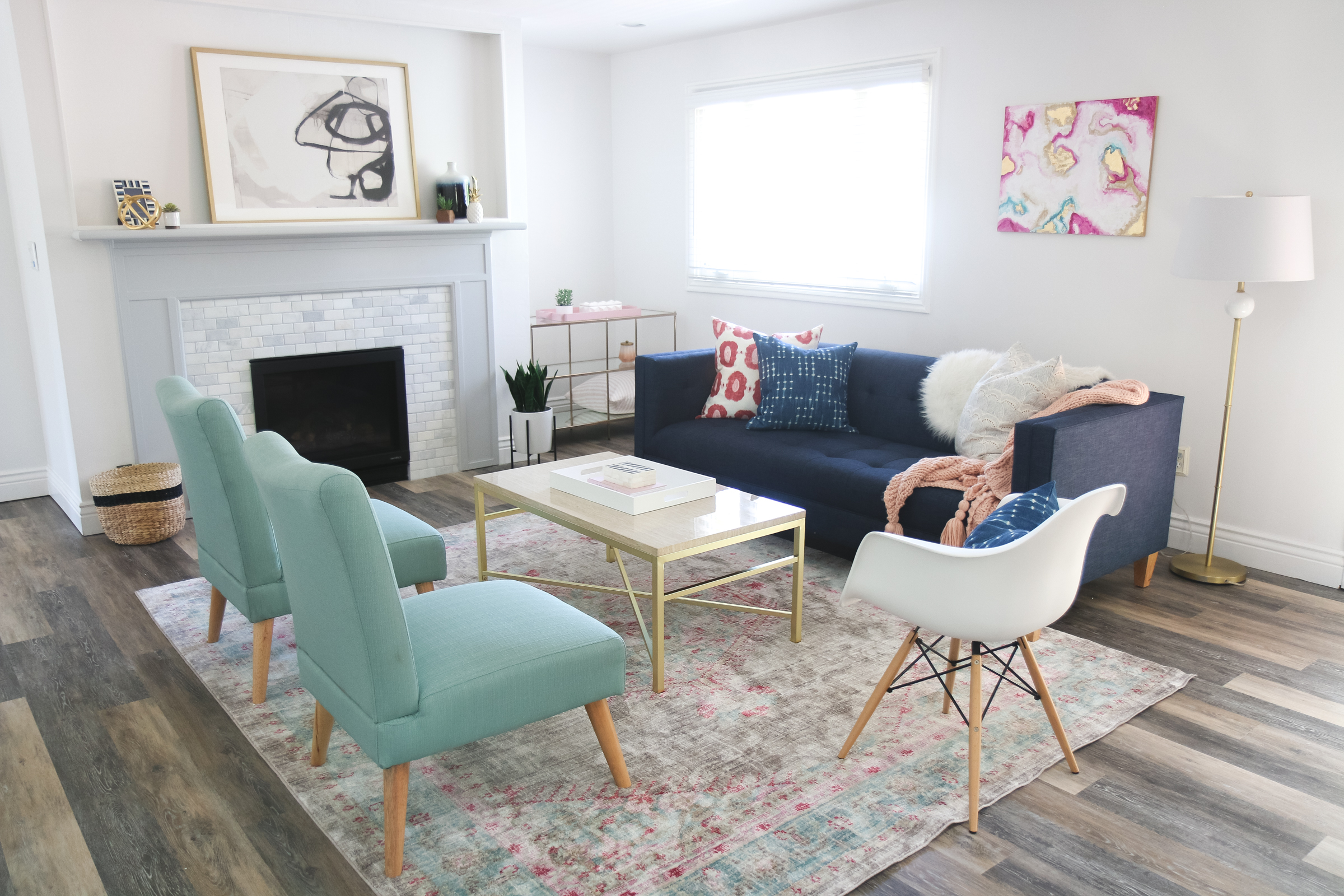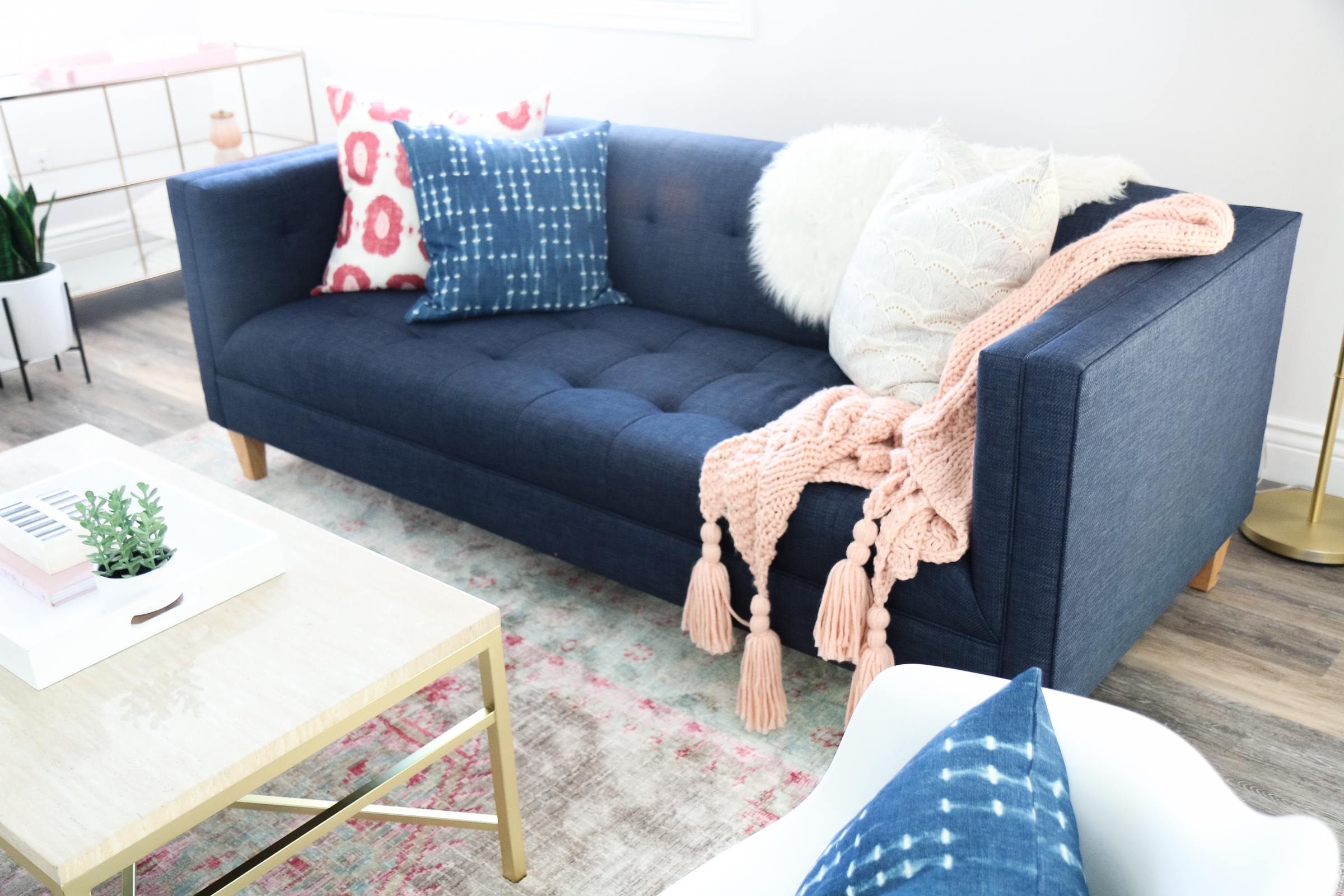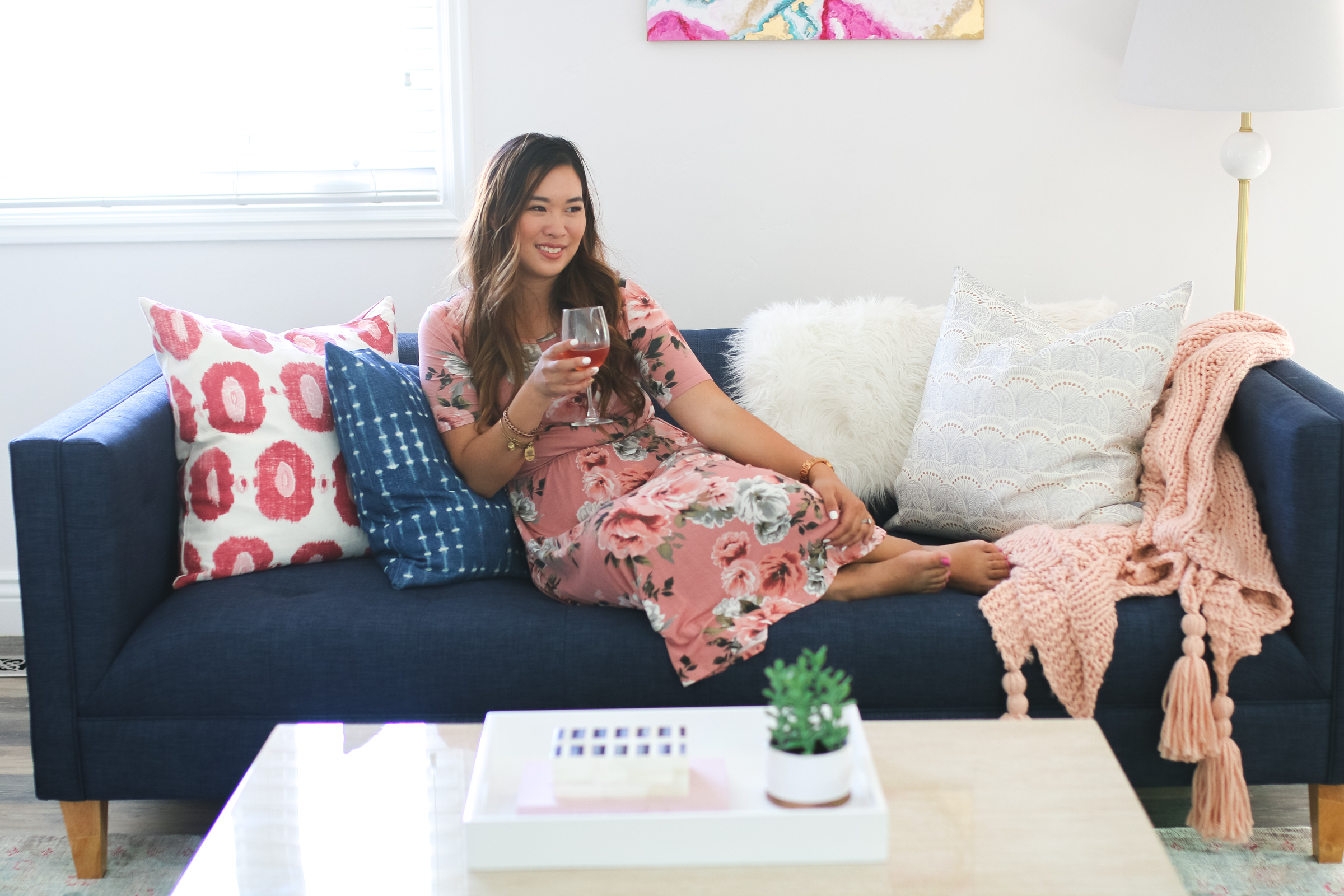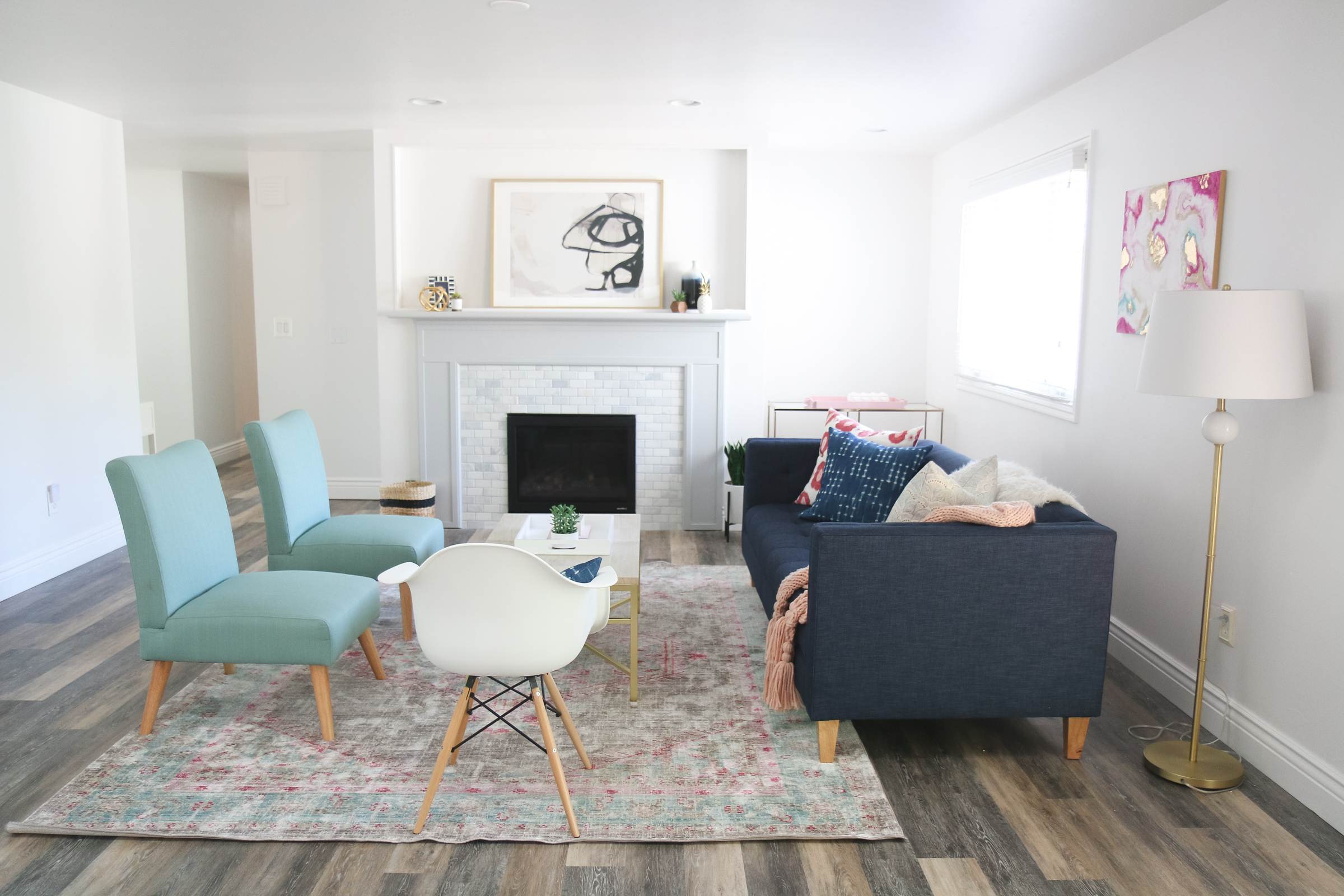 Around the Apt2B Pacific sofa, you will see the colors I mentioned above used throughout the living room. I tended to stay with all natural or gold legs for the furniture to give it a cohesive look.
I still can't sing enough praises over our new navy couch and am happy to have something so beautiful, yet sturdy to sit on while enjoying the chaos of motherhood. Apt2B is a great place to shop for all things couches, sectionals, dining, bedroom, office and other home decor. I was really impressed with their customer service and their products are made in the USA!
Shop Apt2B seating:
Shop other Apt2B items: