-I'm proud to be working with CVS Pharmacy to help spread the word about #BetterHealthMadeEasy and how to #FindYourHealthy. All opinions expressed are my own, and all product claims or program details shared should be verified at CVS.com or with the appropriate manufacturers.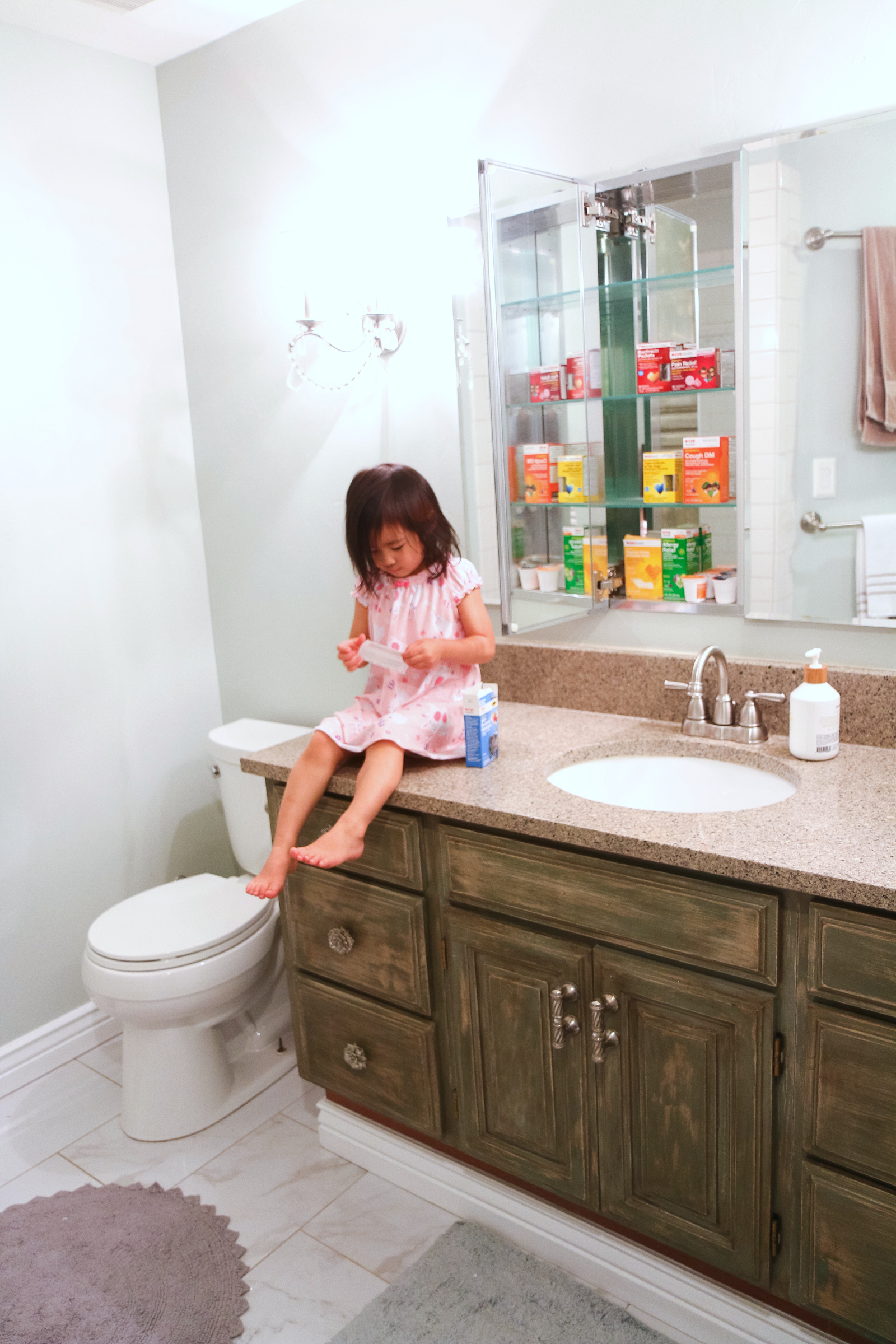 When we were in the process of packing up our old house and moving to a new one, one of the things we did was made sure to throw out any old or expired medicines in our medicine cabinet. Honestly, it was such a great time to purge and essentially start over (I mean don't we all have things that just sit there for too long but are too lazy to toss)?? Once we moved, one of the first things I wanted to make sure to stock up on were family cabinet essentials like medicines, band-aids, vitamins, etc. And of course, one of those one stop shops to get all of those things is CVS Pharmacy. Did you know that they have a Free Curbside Pickup service? Mind blown. I just recently found out about this and it was the best thing ever. ExtraCare Rewards members can use the app to order non-prescription household essentials, drive up and pick up their things without having to leave the car. And as a mom of two kids, this is a game changer. The pickup service is available in 40+ major markets right now.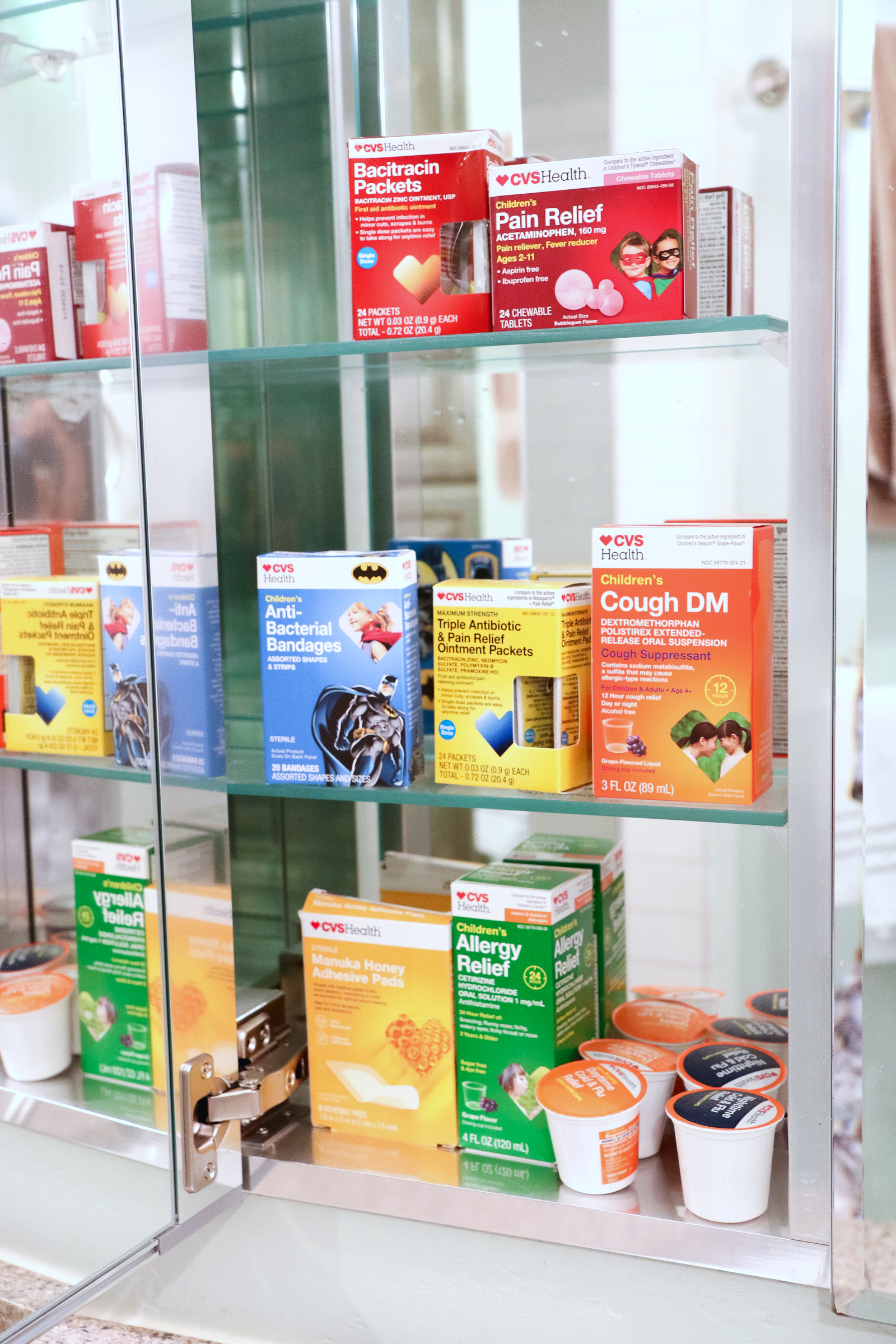 7 Medicine Cabinet Essentials for Your Family
Pain relief medicines – This is important for headaches, fever reducing, and just reducing any pain. We usually stock up on adult and children's versions since the dosages are different.
Cold / flu medicines (day and nighttime) – Decongestants are our best friends when we have colds. And trust me, we get colds a lot… especially when the kids first started daycare. We usually have a variety of day and nighttime ones since you drowsy ones help you sleep.
Band-aids – Vivian literally has an obsession with band-aids right now and wants to wear them on every scar and bruise. It's cute and all, but it just means we keep having to buy more. And she just loves when there are different prints on them!
Allergy relief medicines – We don't have a lot of allergies in our family, our son is the only one really. However, I know that antihistamines really help for those that do.
Ointments for cuts/burns/bug bites – Lotions, bandages, gauze, medical tape, all of these things will help for any of those skin issues that may happen.
Tooth brush/paste and floss – Keeping extra toothbrushes, toothpaste, floss and more in your medicine cabinet will help once you run out!
Digestive issue relief – Medicines to help with heartburn or tummy aches… and any other GI issues are always a good idea.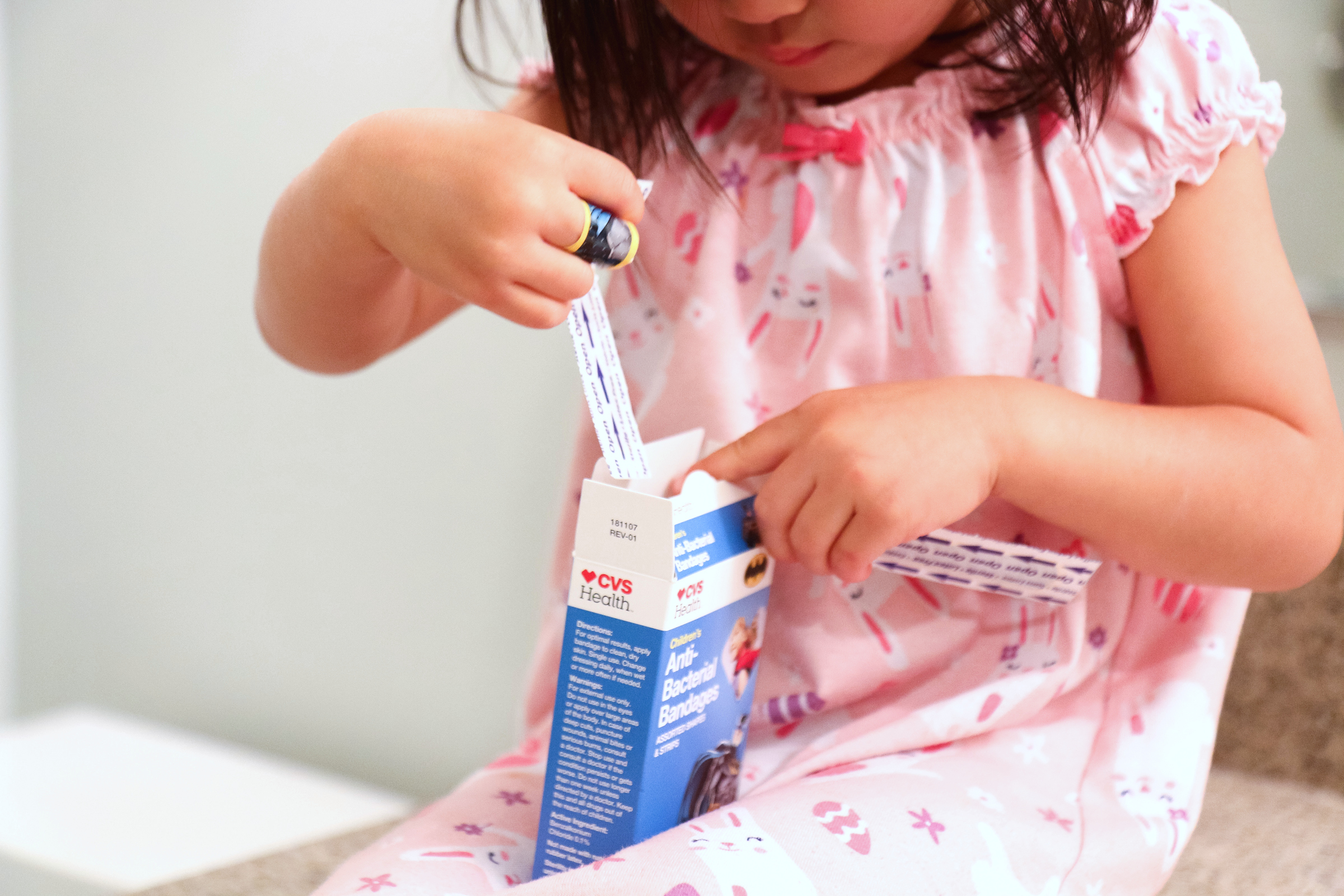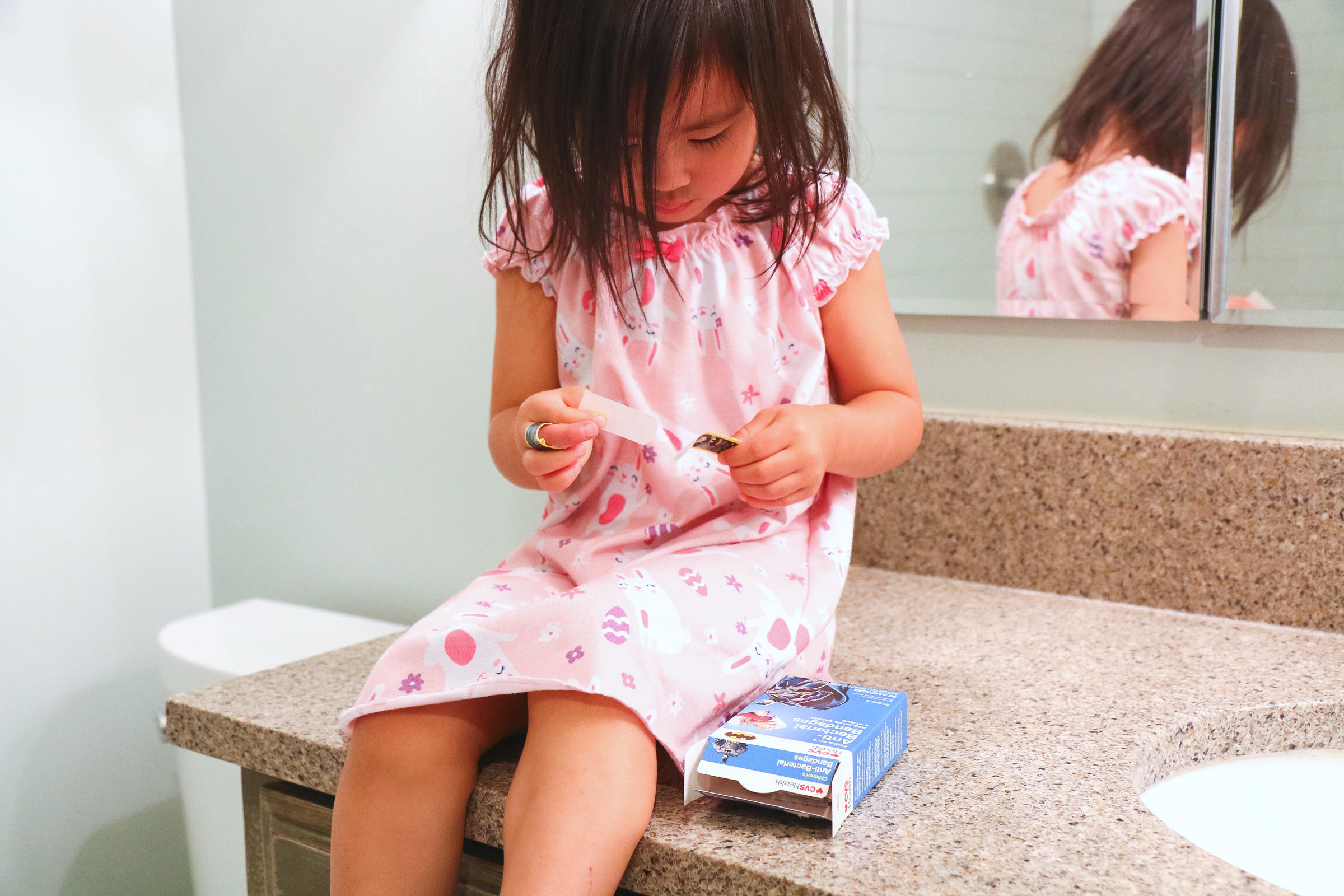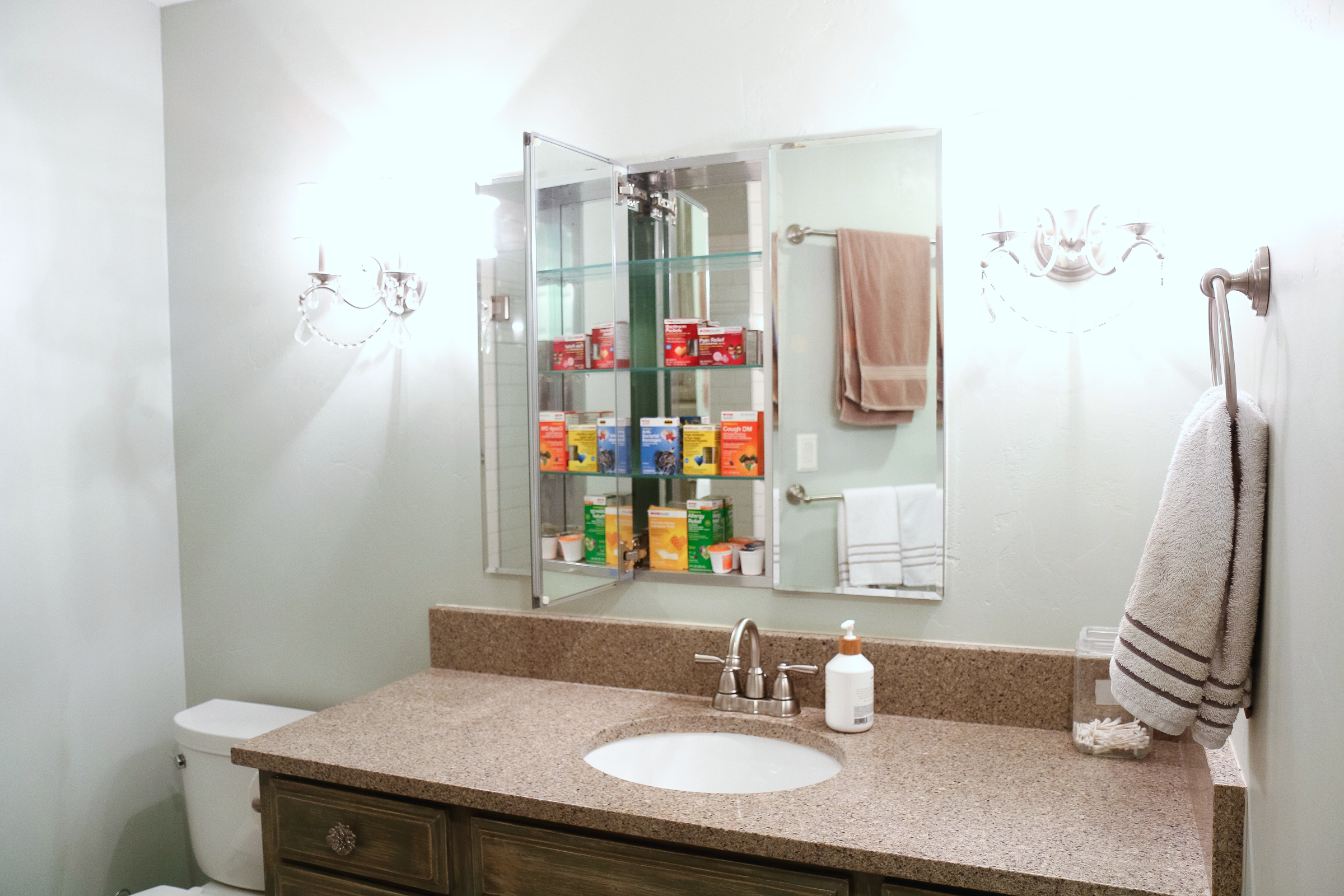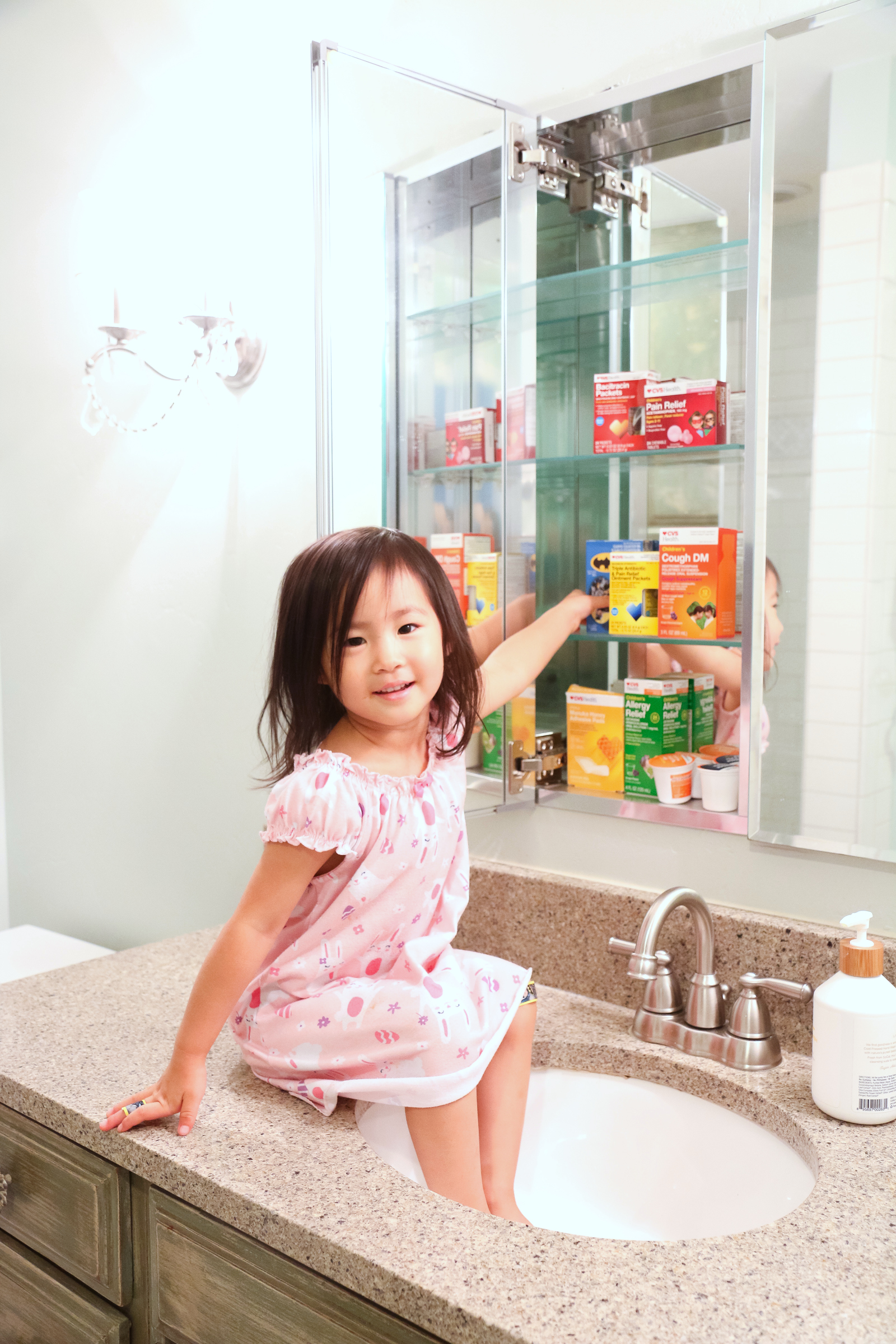 So hopefully this helps the next time you are doing a check through your medicine cabinet essentials to make sure it is fully stocked! Also, don't forget to sign up for CVS's ExtraCare Rewards program so you can join 80 million other members who get "free CVS money". ExtraCare Rewards members who use their app as well save, on average per year, more than 3X more than customers who don't!! At CVS Pharmacy locations, ExtraCare Coupon Centers are red kiosks where ExtraCare members can scan their cards before they shop, to print
available coupons or quarterly ExtraBucks® Rewards they can use right away. They really help you out in all these ways to stock up on essentials, yet save money!
What are some other things you like to stock up as part of your medicine cabinet essentials? I would love to add to my list if I am forgetting anything!