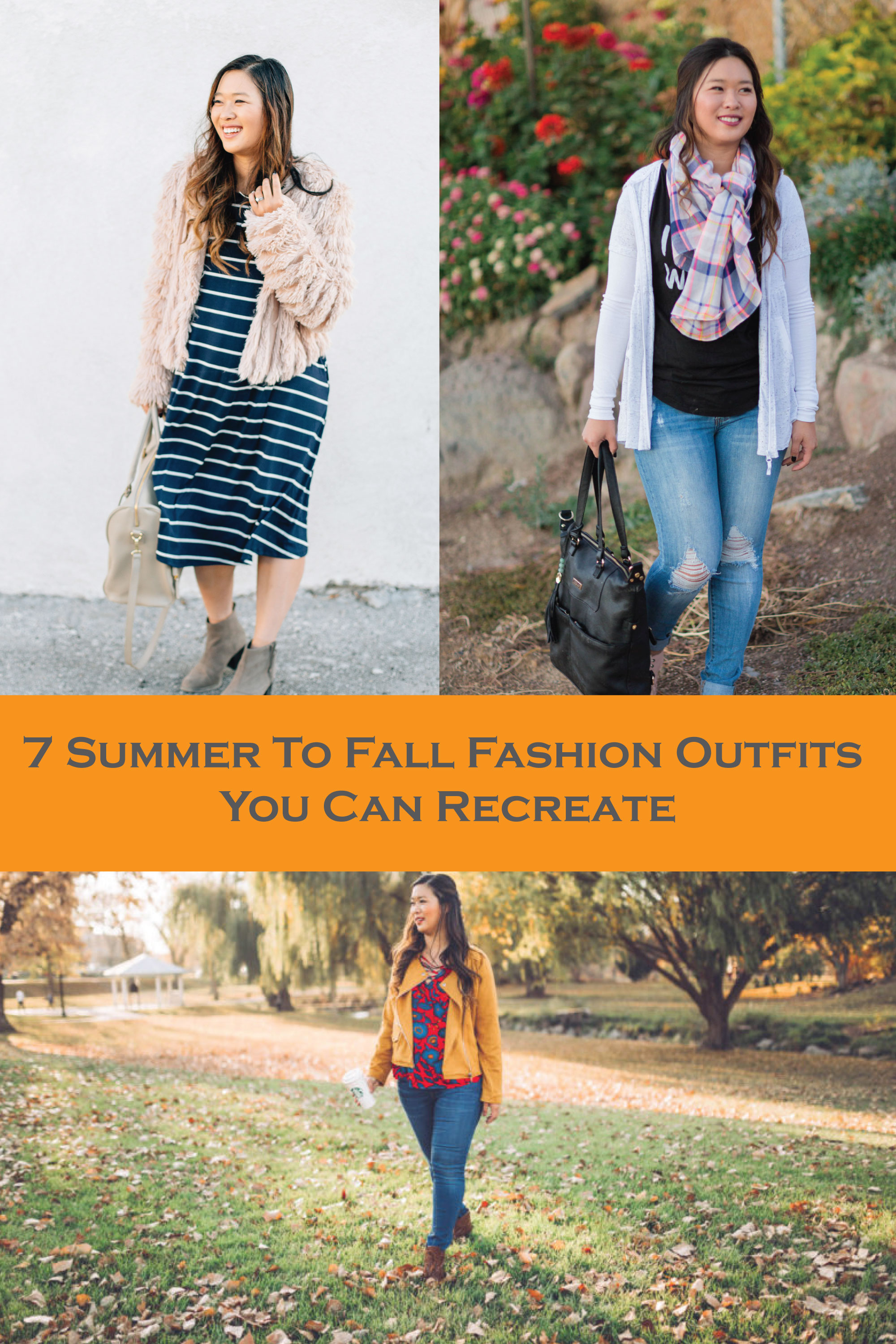 Fall weather and fall fashion that comes along with the cooler temps is easily one of my FAVORITES to dress for! Cardigans, leather jackets, scarves, boots, oh I love it all. But there's always a couple of weeks or months of that transitional weather time where it's warm in the days, but chilly at night. It's around that September/October time frame where it gets a little bit confusing on how to dress! Also, if I can extend my Summer clothes into Fall by adding layering pieces then I also feel better about those Summer purchases as well. So I am sharing 7 transitional summer to fall fashion outfits that I actually blogged about / wore last year!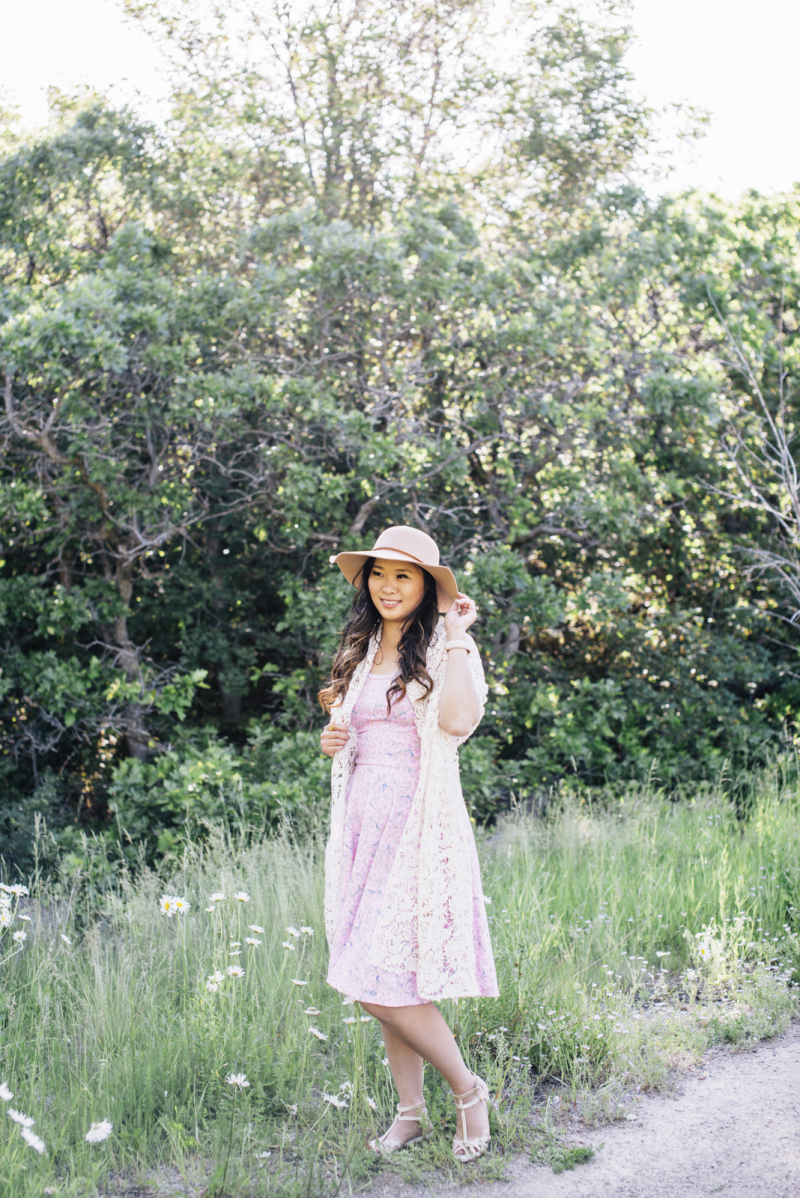 From a Mommy and me outfit last year, you can easily use your summer dresses and add a wrap around it to cover your arms if you get chilly.
Re-create the look: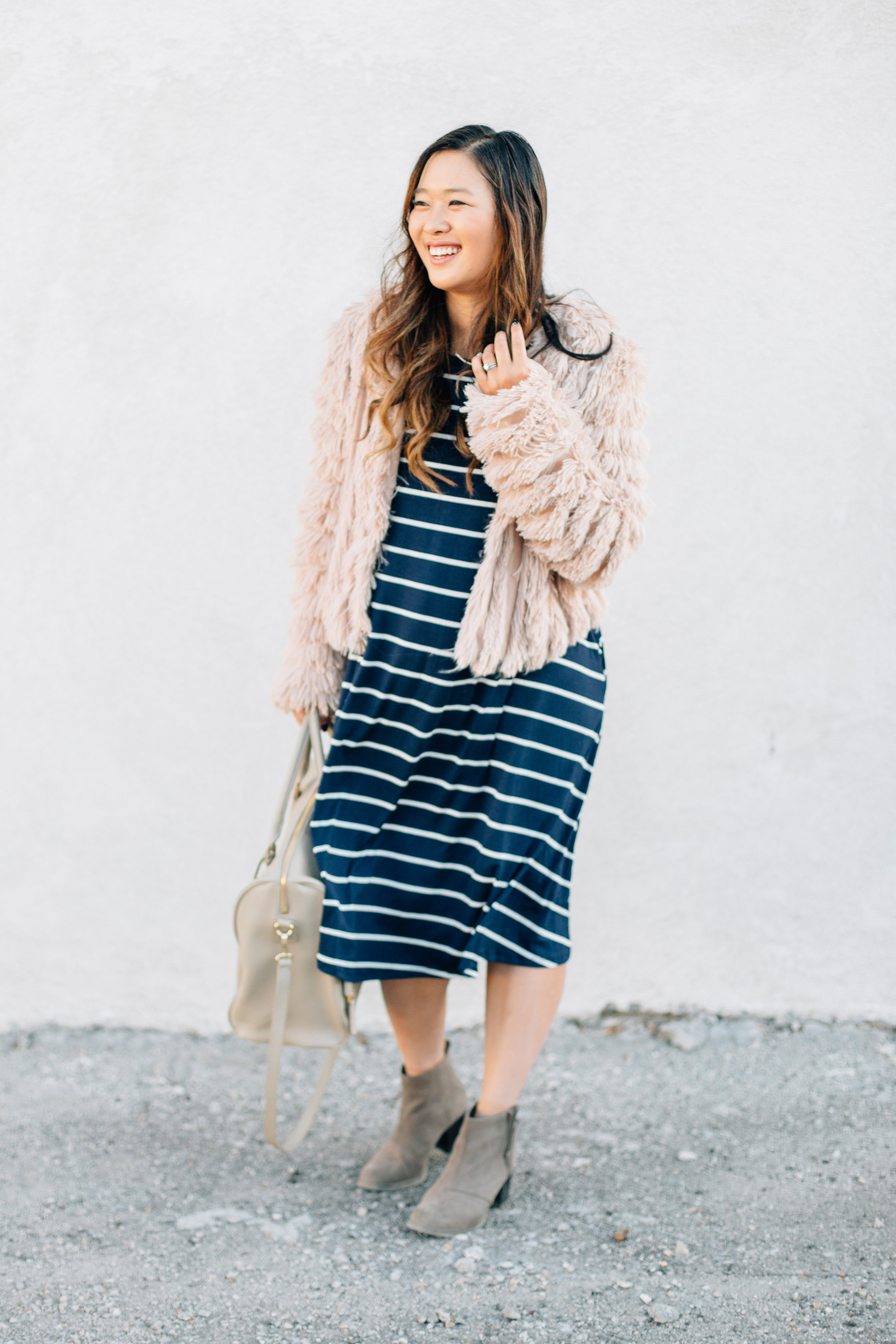 This striped dress was one that I used to wear all the time in the Summer, I mean paired with sandals it's such an easy look. To make it warmer for your Fall fashion outfit, I added a furry jacket and a pair of booties and was good to go!
Re-create the look: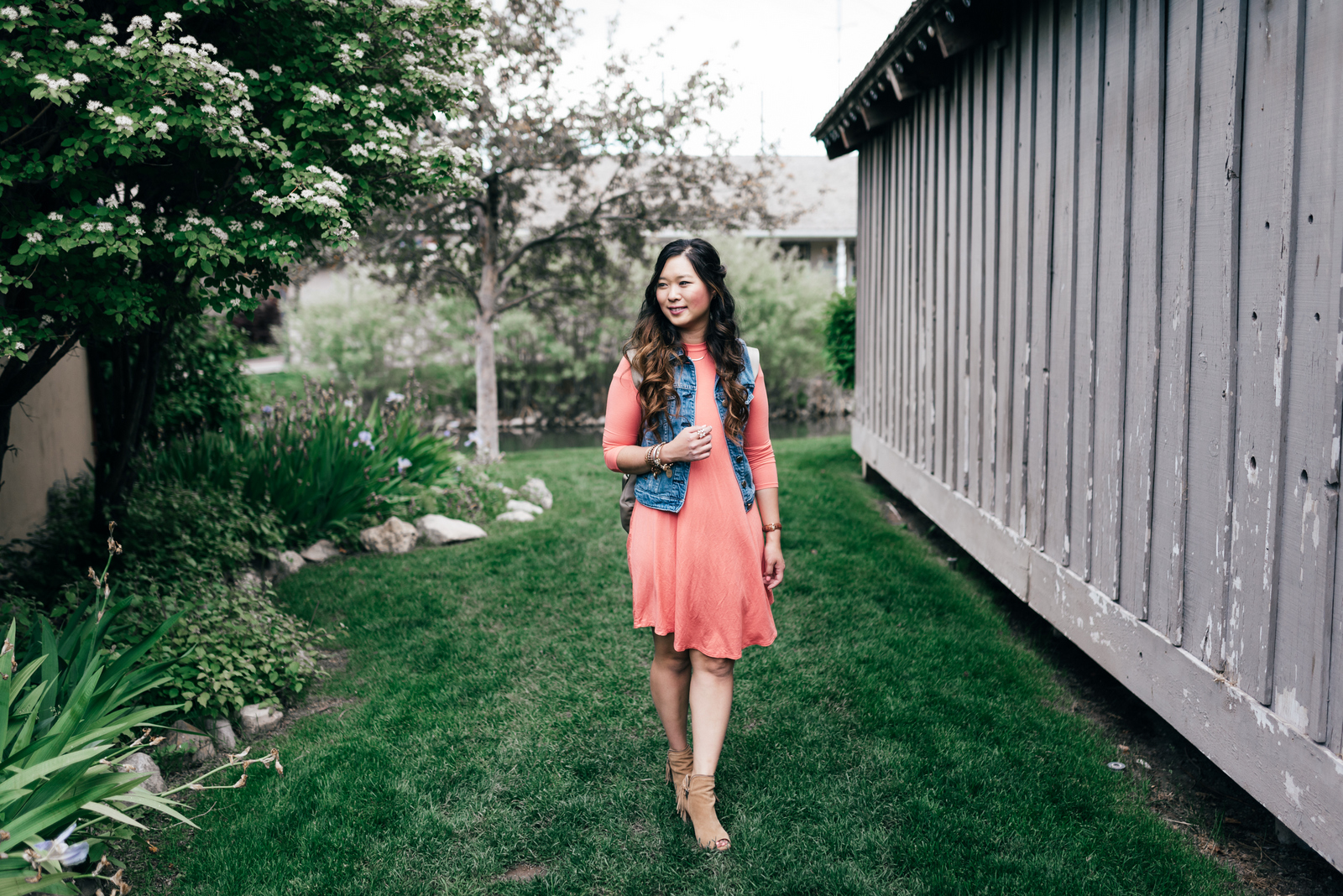 Another option for layering with a dress, is adding a denim vest or jean jacket!
Re-create the look: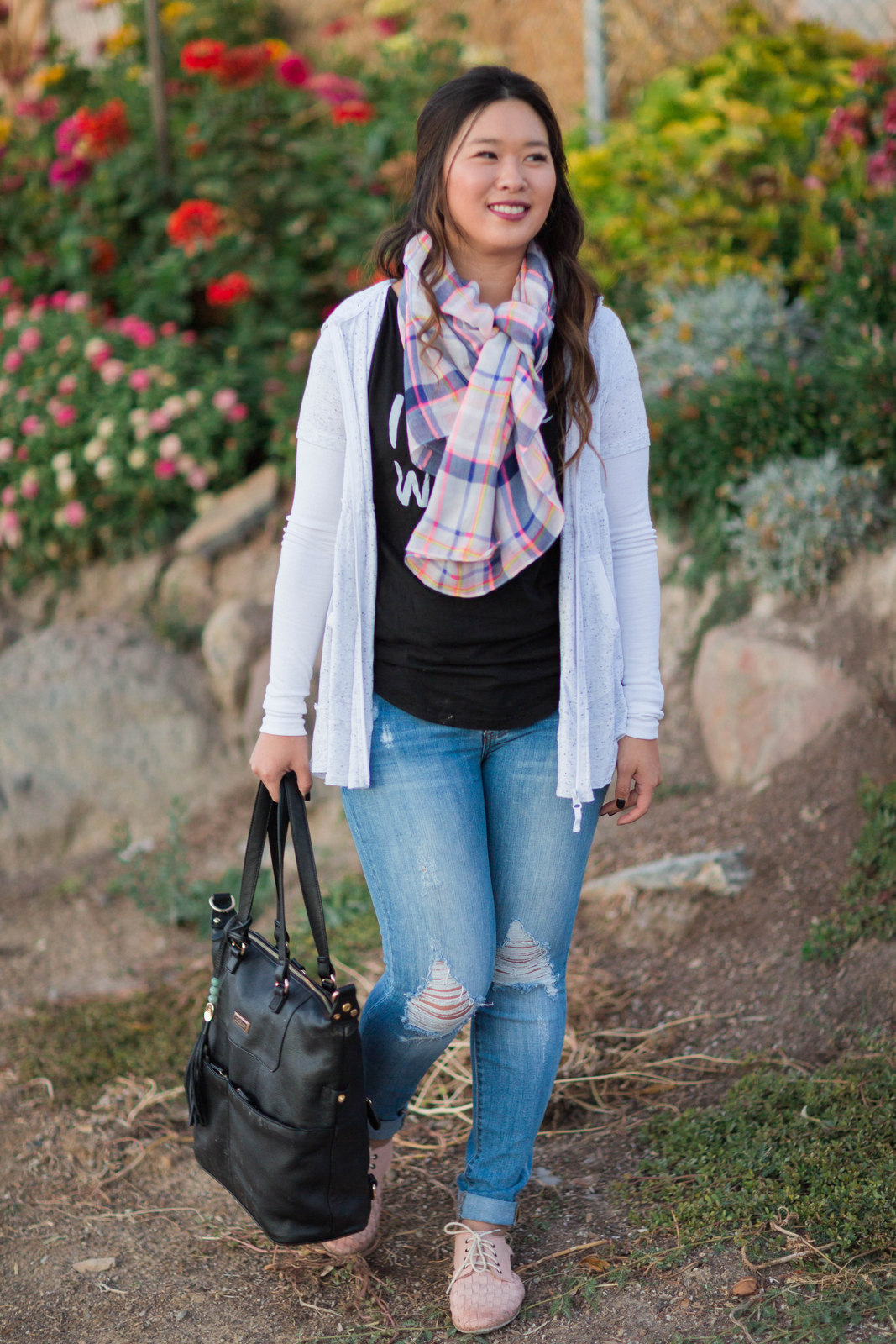 For the classic t-shirts and jeans look, just add a cardigan , oxfords, and a light scarf and you are ready to go for Fall weather.
Re-create the look: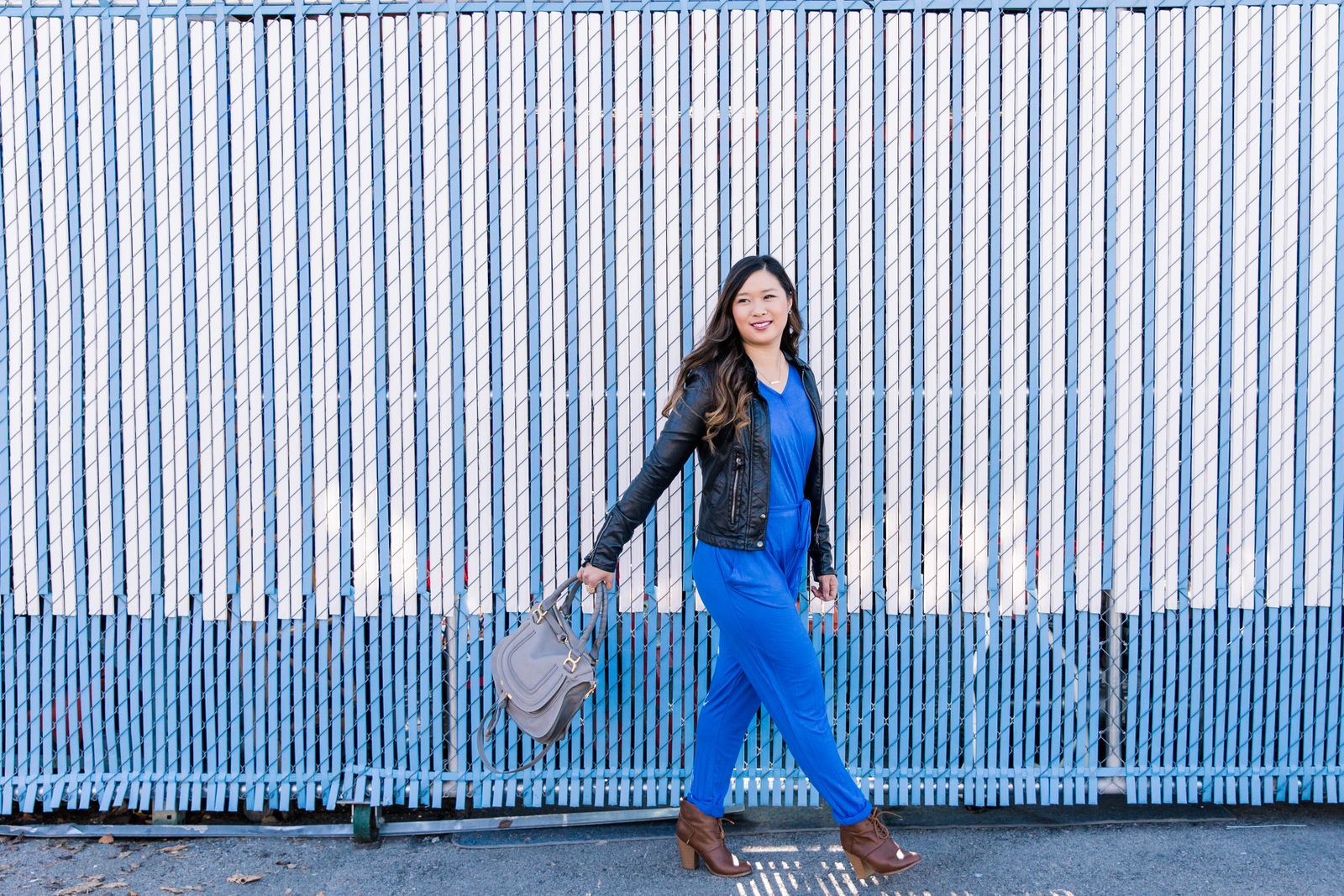 If you don't have a leather jacket (or even a suede one) – you should probably snag one up now. This one was layered over a short sleeve jumpsuit to dress it up a bit.
Re-create the look: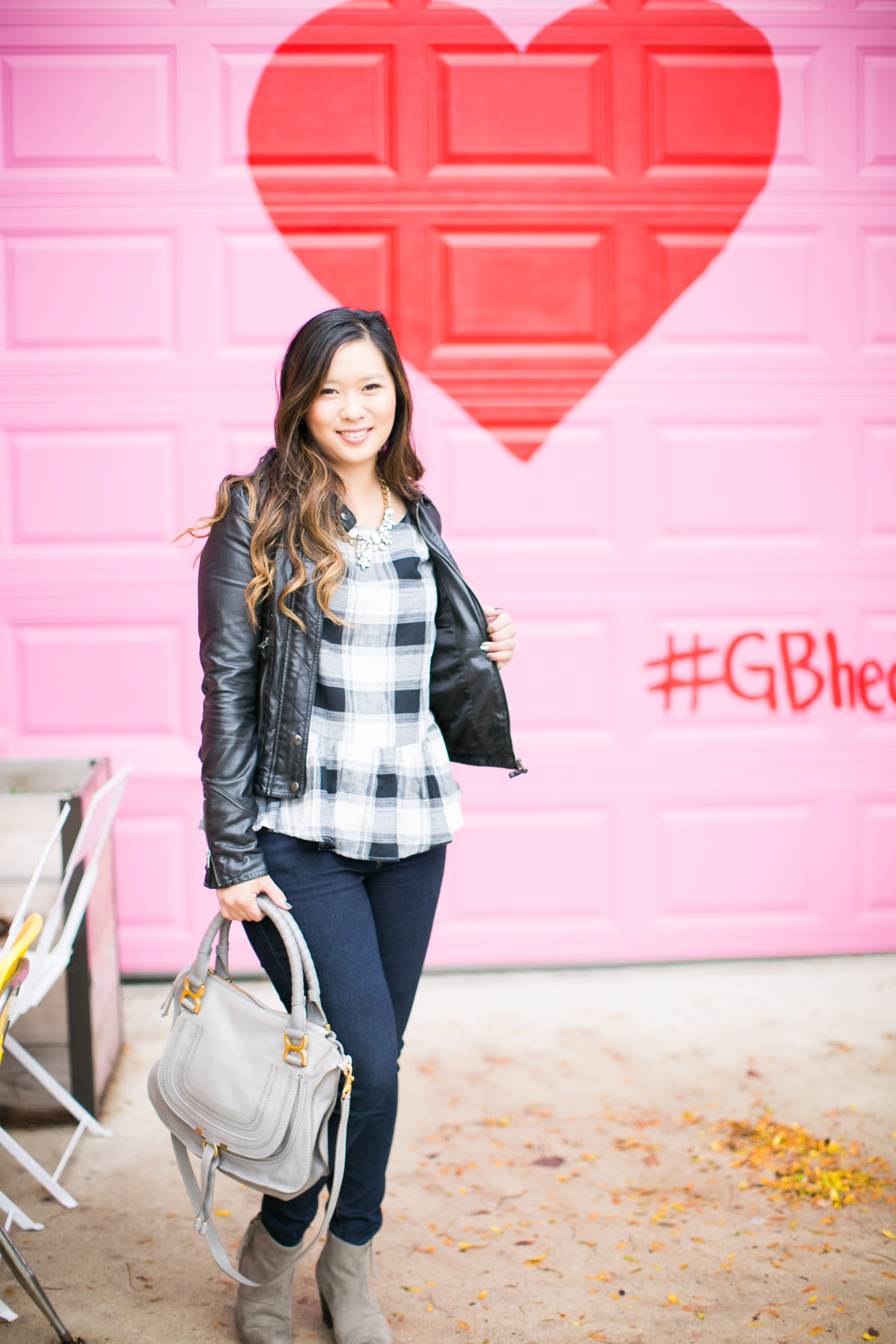 I also layered the same leather jacket over a classic peplum top and jeans look with some booties here.
Re-create the look: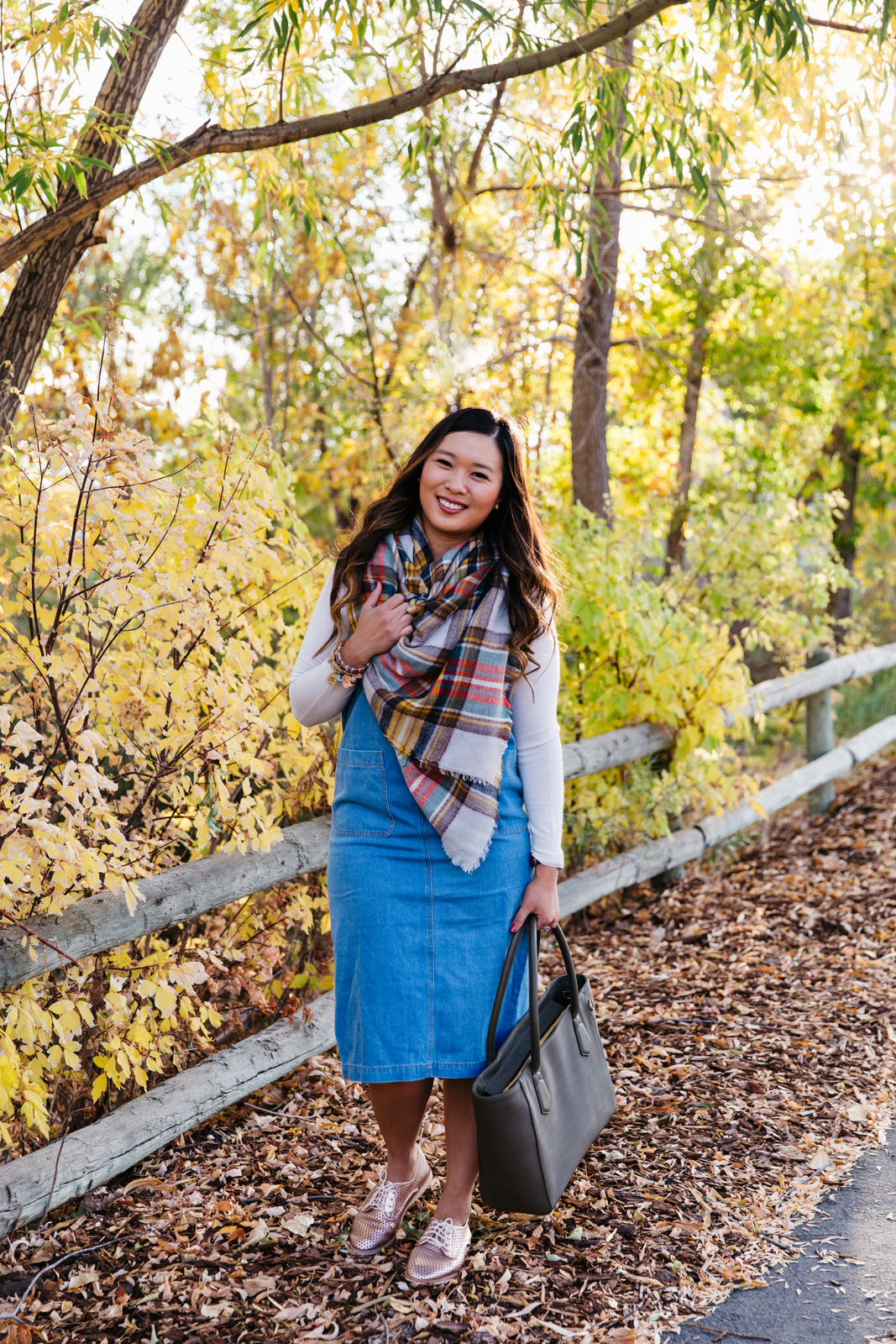 This denim jumper could be worn in the Summer alone or with a short sleeve top, but to make it more "Fall fashion" like, I wore it with long sleeves and a plaid scarf.
Re-create the look: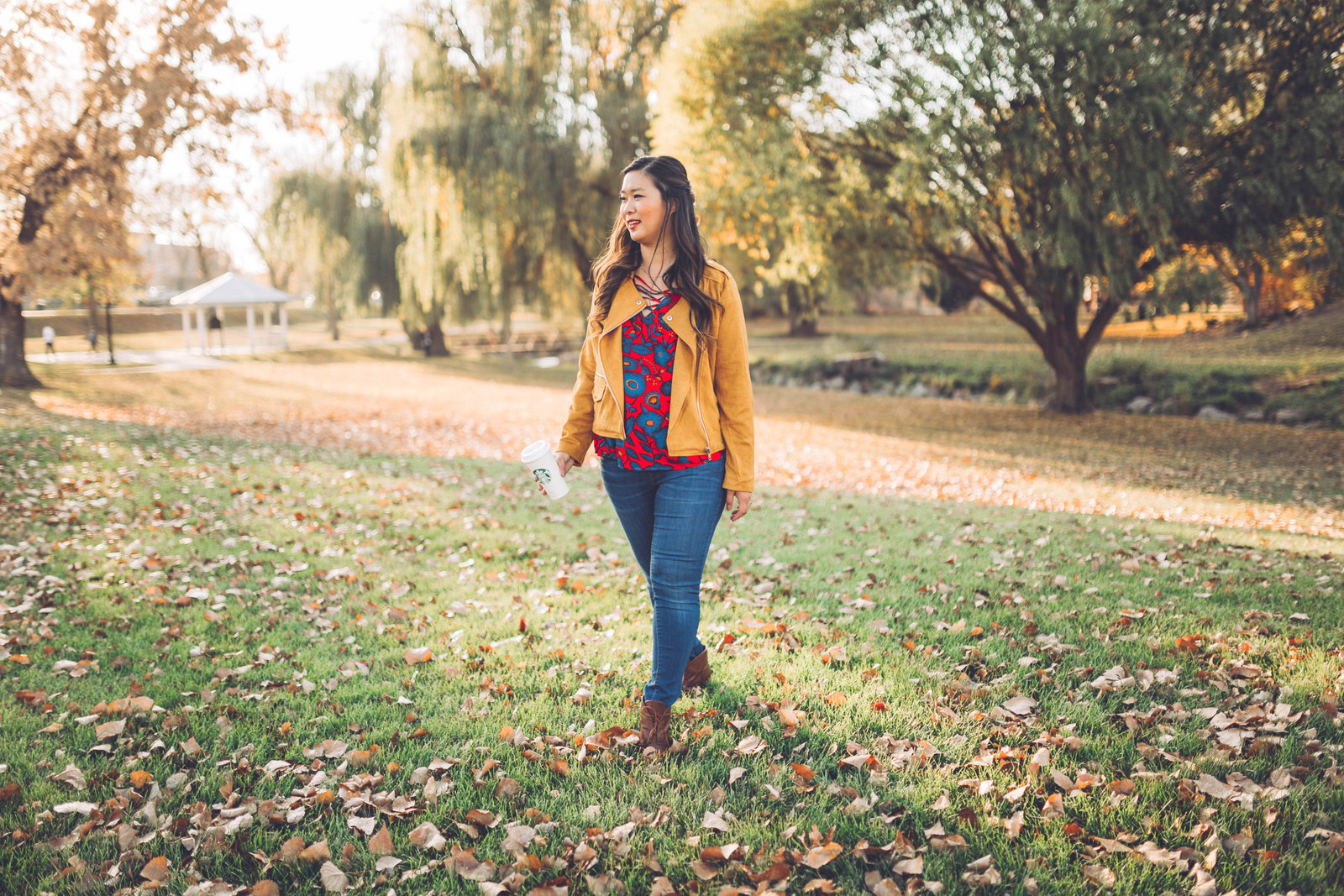 Are you getting super excited for Fall yet? There's so many pretty floral tops that I own for the Summer time, but adding a mustard or rust or burgundy suede jacket over it will definitely make you Fall outfit ready!
Re-create the look:
Now the burning question, which of the above fall fashion looks is your favorite? Or could you see yourself wearing?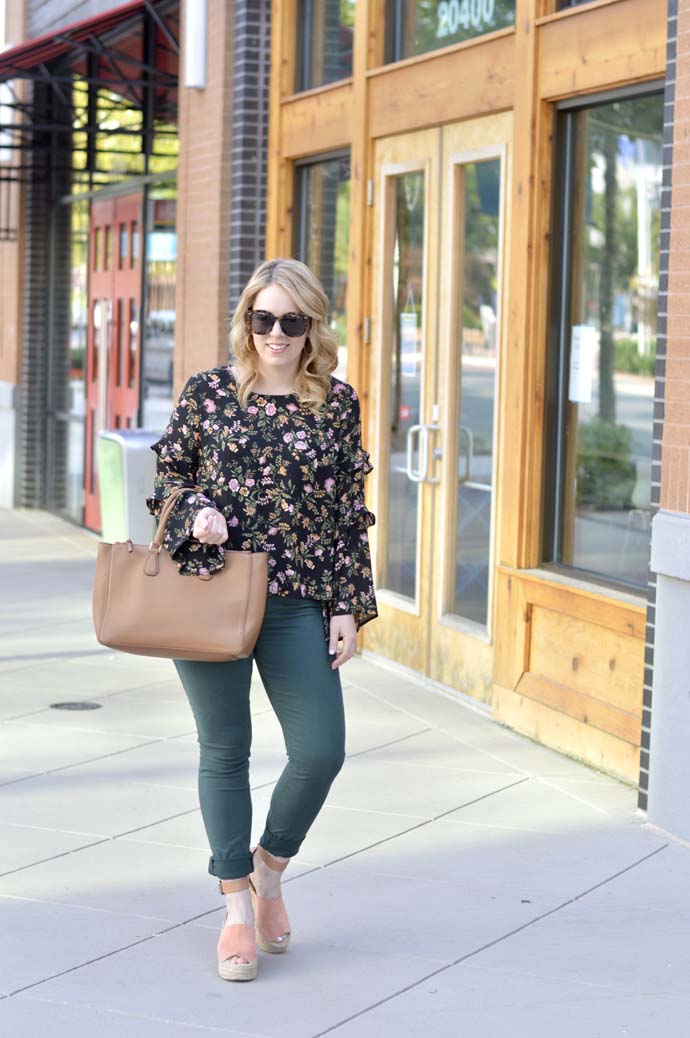 And the winner of last week's most clicked On Trend Tuesday Linkup is Rachel of A Blonde's Moment! Congrats girl! I LOVE LOVE that top and those shoes so much!!! Don't forget to link up every week for a chance to be featured by Kileen of Cute and Little and me!