This post is sponsored by Talbots, but all opinions expressed are 100% my own.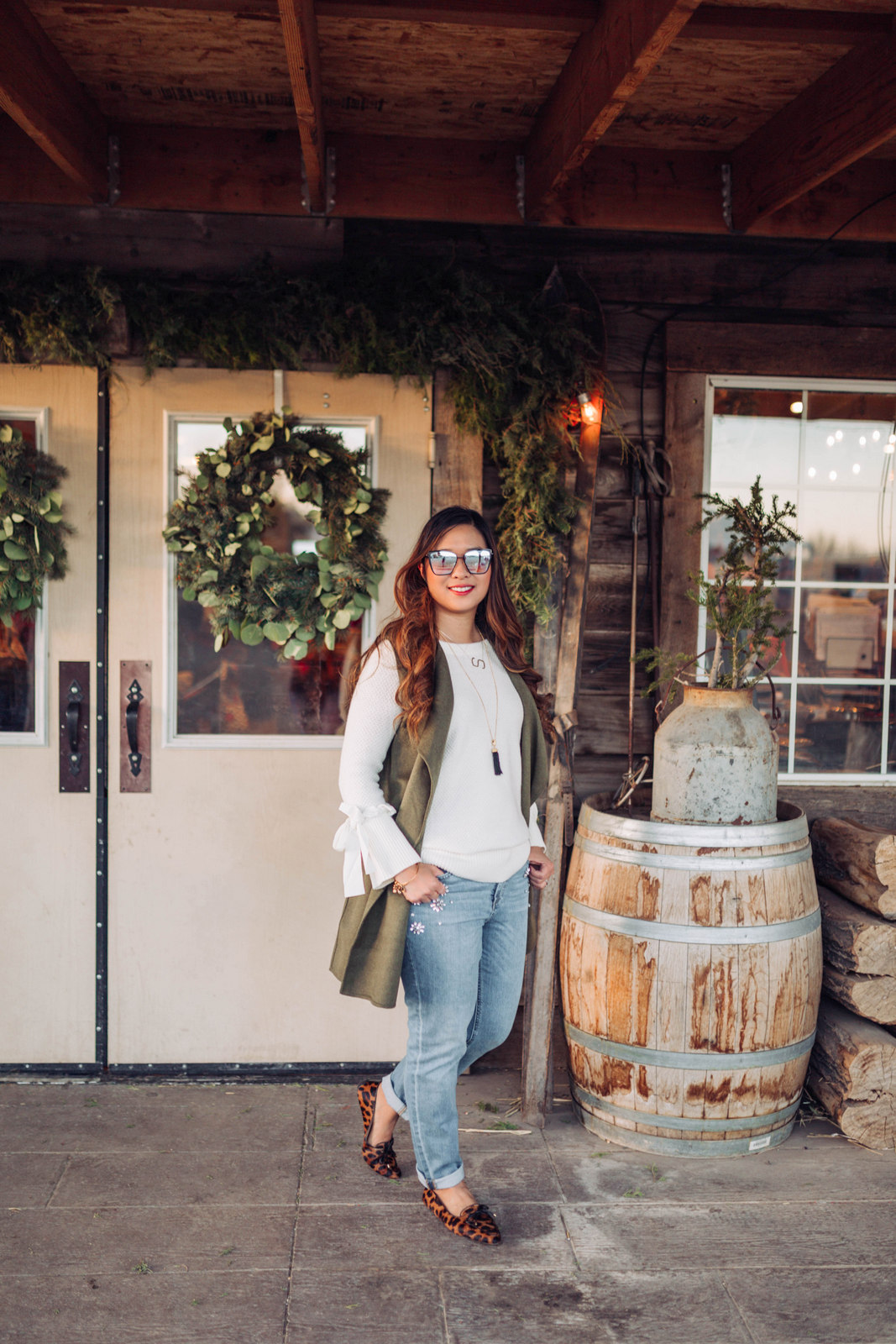 As most of you know, I work in as a Healthcare IT consultant for my 8-5 job and have been doing so for the last 12 years. I started right out of college and was traveling to client sites, changing Laboratory hospital systems for the better but it hasn't always been easy. Being a female, a minority, and having genes that tend to make me look younger than I really am, I felt have sometimes set me back. It would take longer to earn the trust of my clients, but when I do, it brings me great satisfaction. I take pride in my work and having the knowledge to make a difference in a hospital department's computer system. Over the years, I have taken on management roles, mentored many new people. and have become a leader in my organization.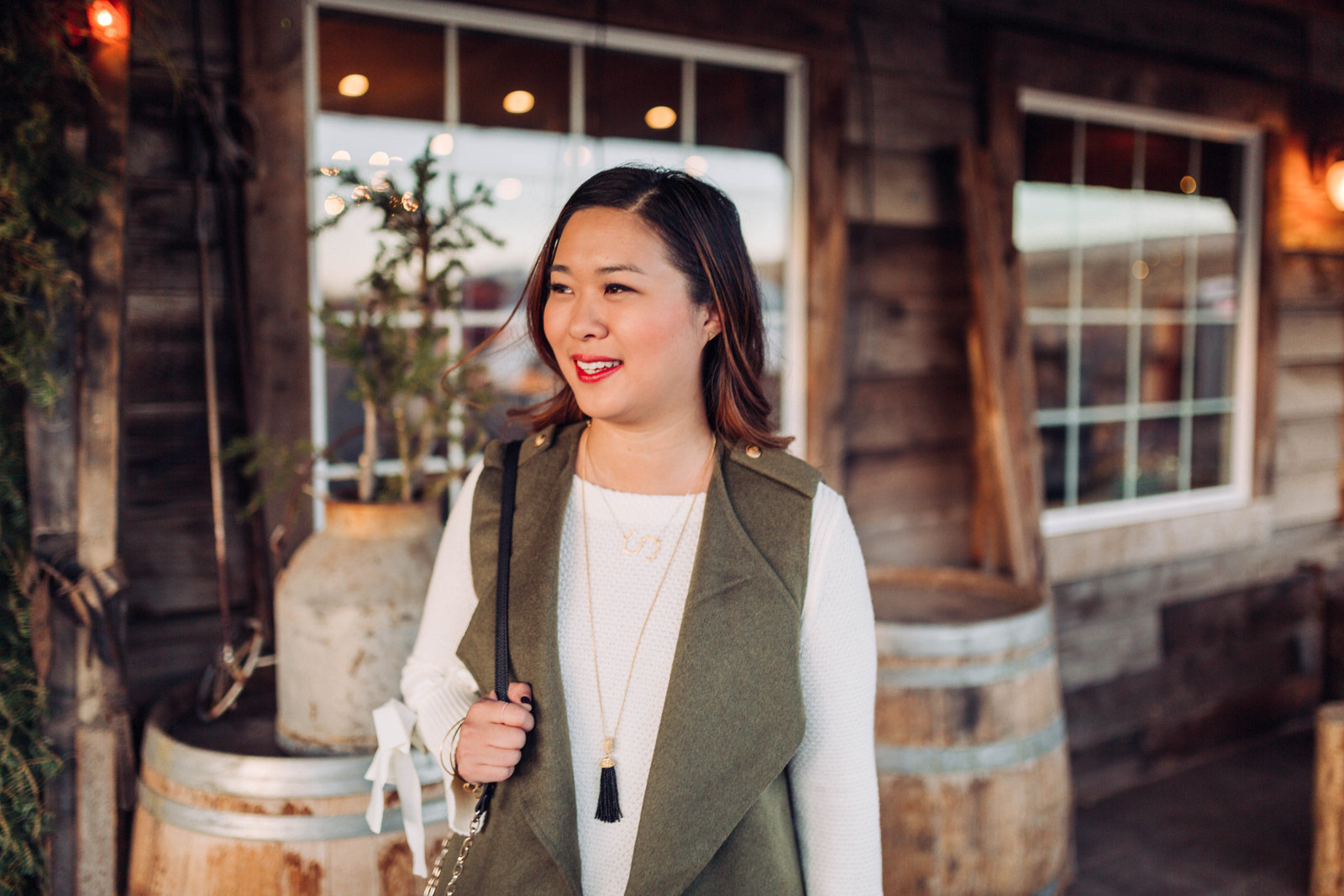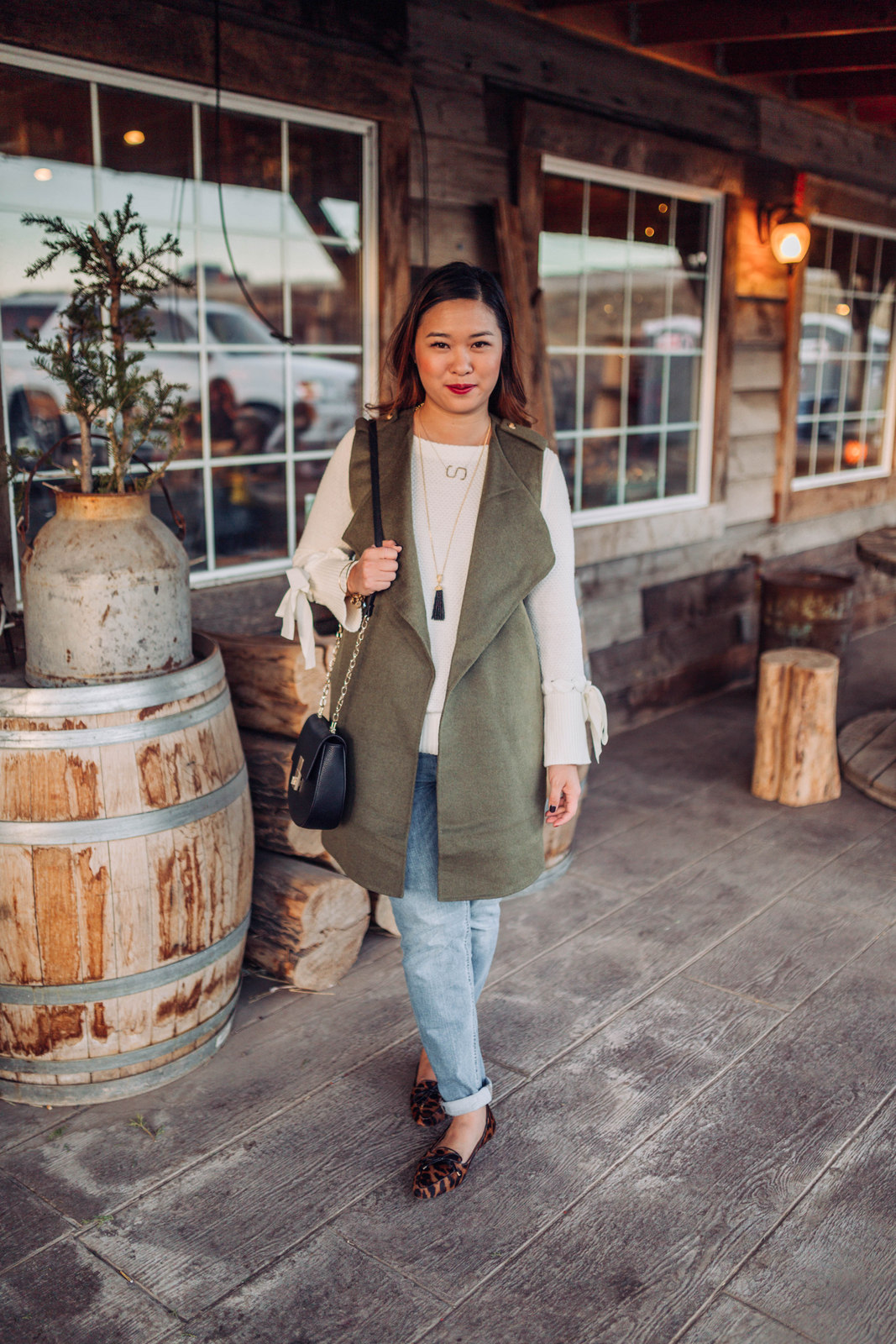 I have teamed up with Talbots to share their Because I Am A Lady campaign, and I couldn't be more proud to do so. Talbots has been a brand by and for women for 70 years now. The company demonstrates that they understand real, modern womanhood by promoting acceptance and celebration for who the modern "lady" is. Their Because I Am A Lady campaign celebrates women of all ages and stages of life by inspiring, encouraging, honoring and empowering, which is also what I try to do with my blog. I like to inspire other women out there to dress well, be their best selves and find happiness in life.
Talbots has a lot of great pieces that can make any woman feel confident. From casual wear to work wear, and multiple sizing options, they really have something from every woman. I love these Rhinestone jeans so much, since you know I love embellishments on my jeans. The ties on this sweater are super fabulous and I feel like I can dress it down or up. And since we are facing colder temps already, this green vest is just the perfect layering piece. I've perfected this look with some leopard shoes (I seriously can't get enough of them)! Here are a few other pieces that I have my eye on.
Casual wear
Work wear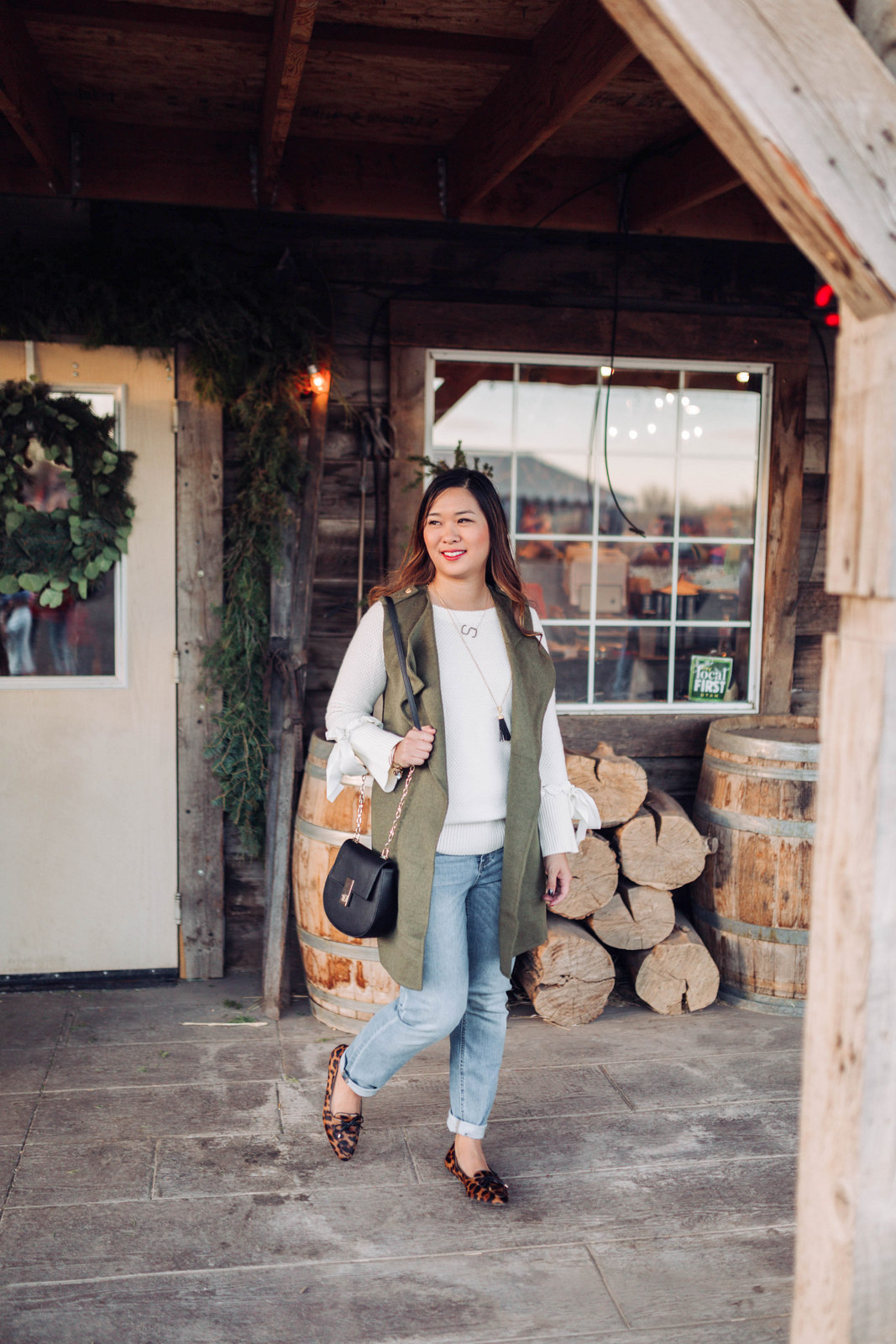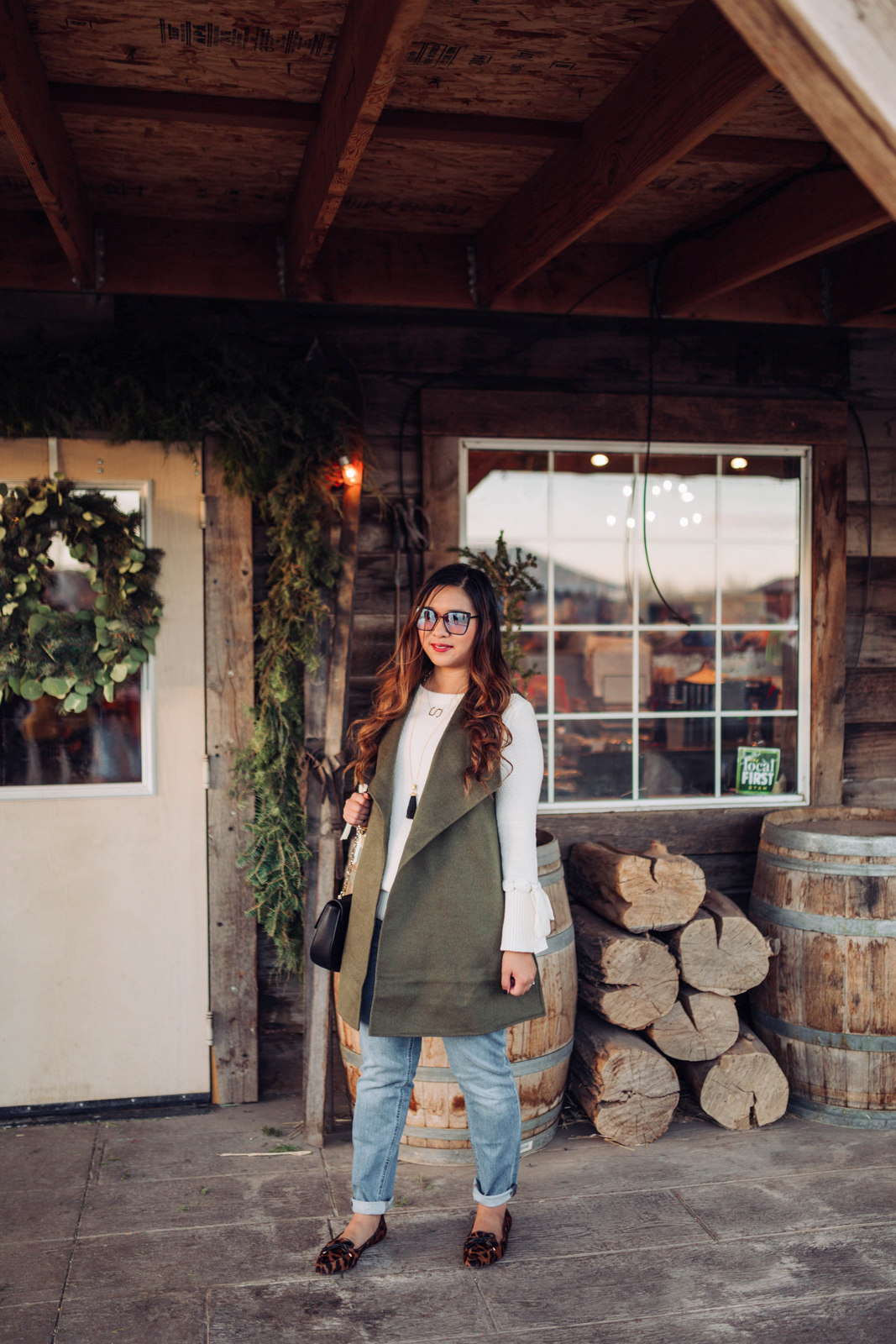 Photography by Shailynn Photo and Film
Sweater c/o Talbots
Vest c/o Talbots
Jeans c/o Talbots
Shoes c/o Talbots
Necklace c/o Talbots
Sunglasses c/o DIFF Eyewear
Bag: Express
As a company comprised of 92% women, Talbots authentically is women helping women feel like they can achieve anything. So, to help introduce their brand to new consumers and incite talk value, they challenged "old" perceptions of what being a "lady" is in 2017. I can relate to so many of these clips in the video below, and I just love the messaging of their Because I Am A Lady campaign.
How do you define a modern lady? I'd love for you to share in the comments!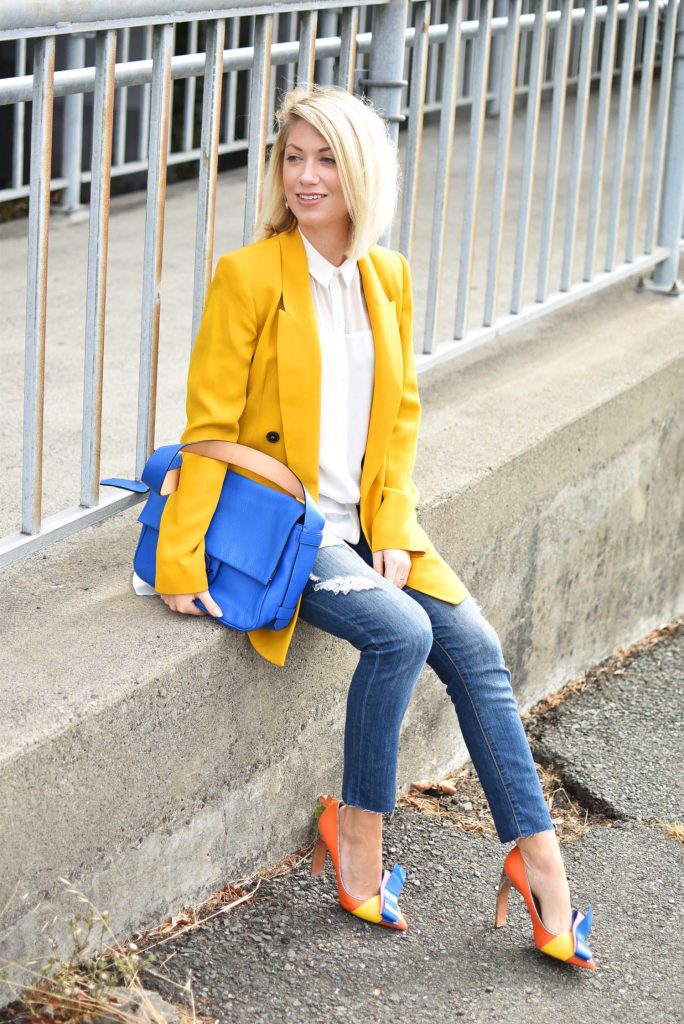 The winner of last week's most clicked link for On Trend Tuesdays Linkup is Stefanie of The Style Safari, with this fun, colorful outfit! Thank you again to all those who participated, Kileen of Cute & Little and I really appreciate it and love seeing your fashionable outfits!!