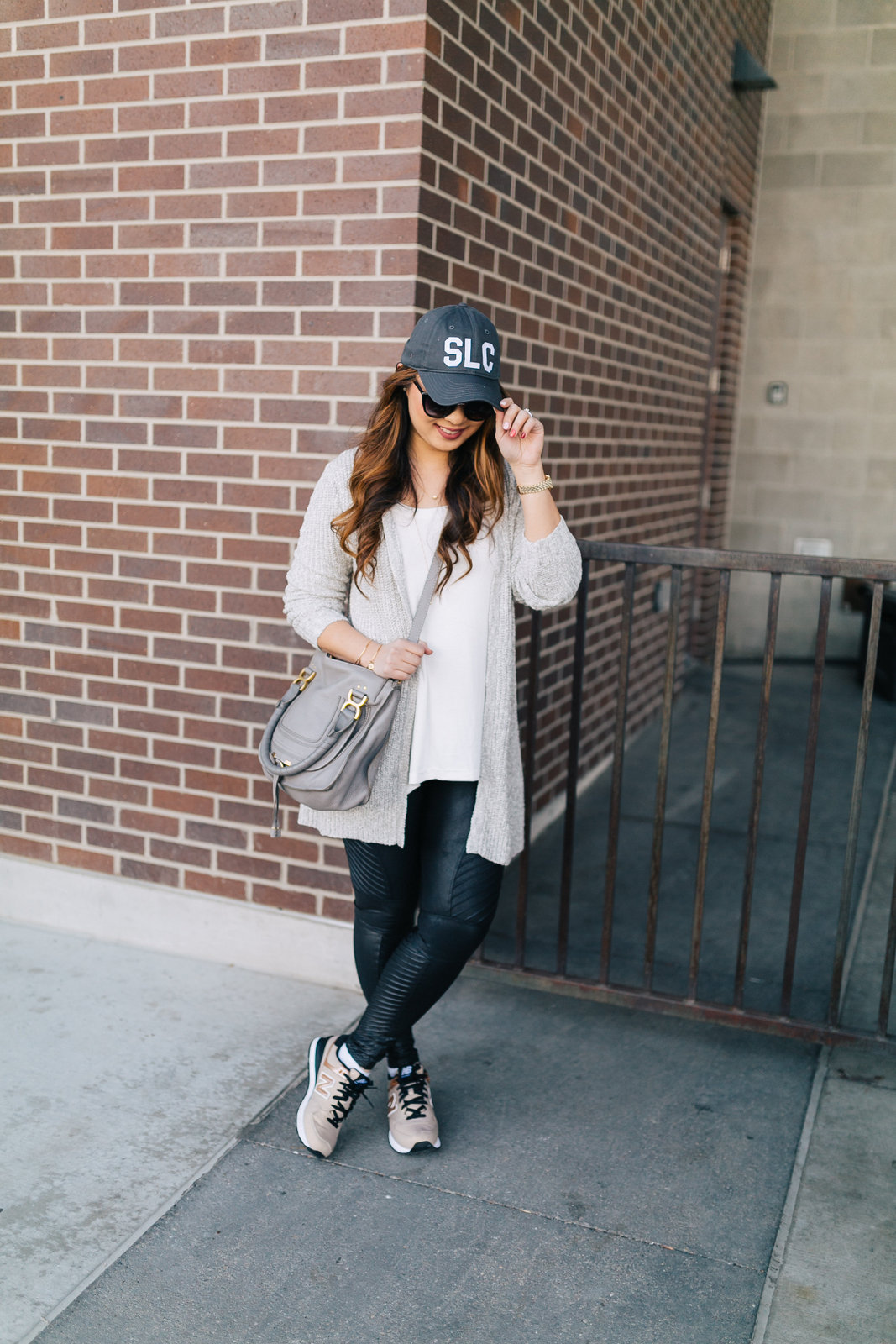 I've recently discovered the store Evereve and am SO happy I did. I have seen my friends share about it but had never really experienced it, and it really is a great shopping experience. They sell their clothes online, but if you have a chance to go into their stores, it's a must. They sell brands that you and I already are used to like Free People, Spanx, Cupcakes and Cashmere, New Balance and so much more. When you walk into a store, their stylists immediately greet you and are determined to help style you. They have a sitting area and snacks for kids, so if you are a mom that is shopping with your kids, you can know that your kids will be taken care of and kept occupied. But I just love that they really have a variety of clothing options from casual to dressy, for all types of moms.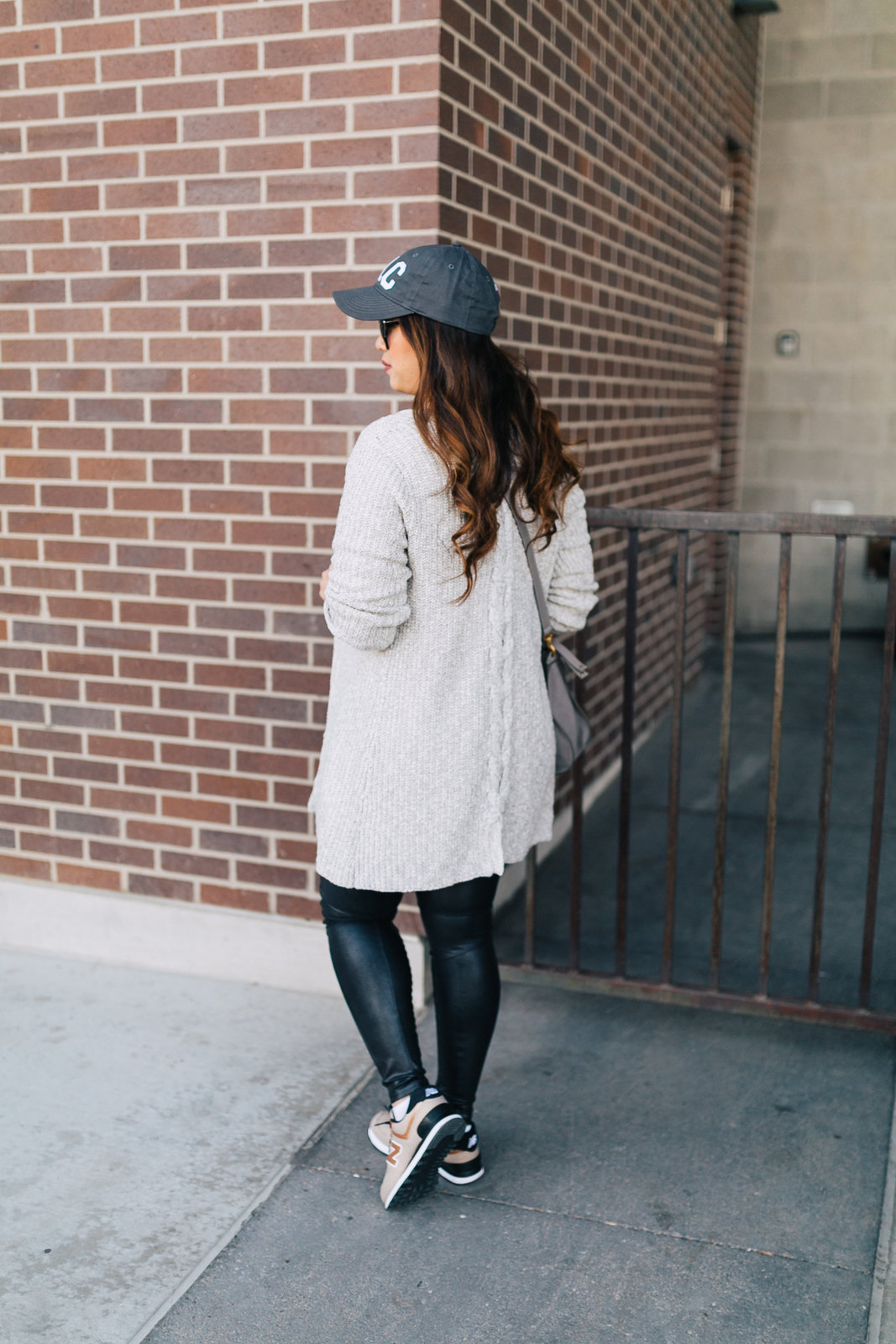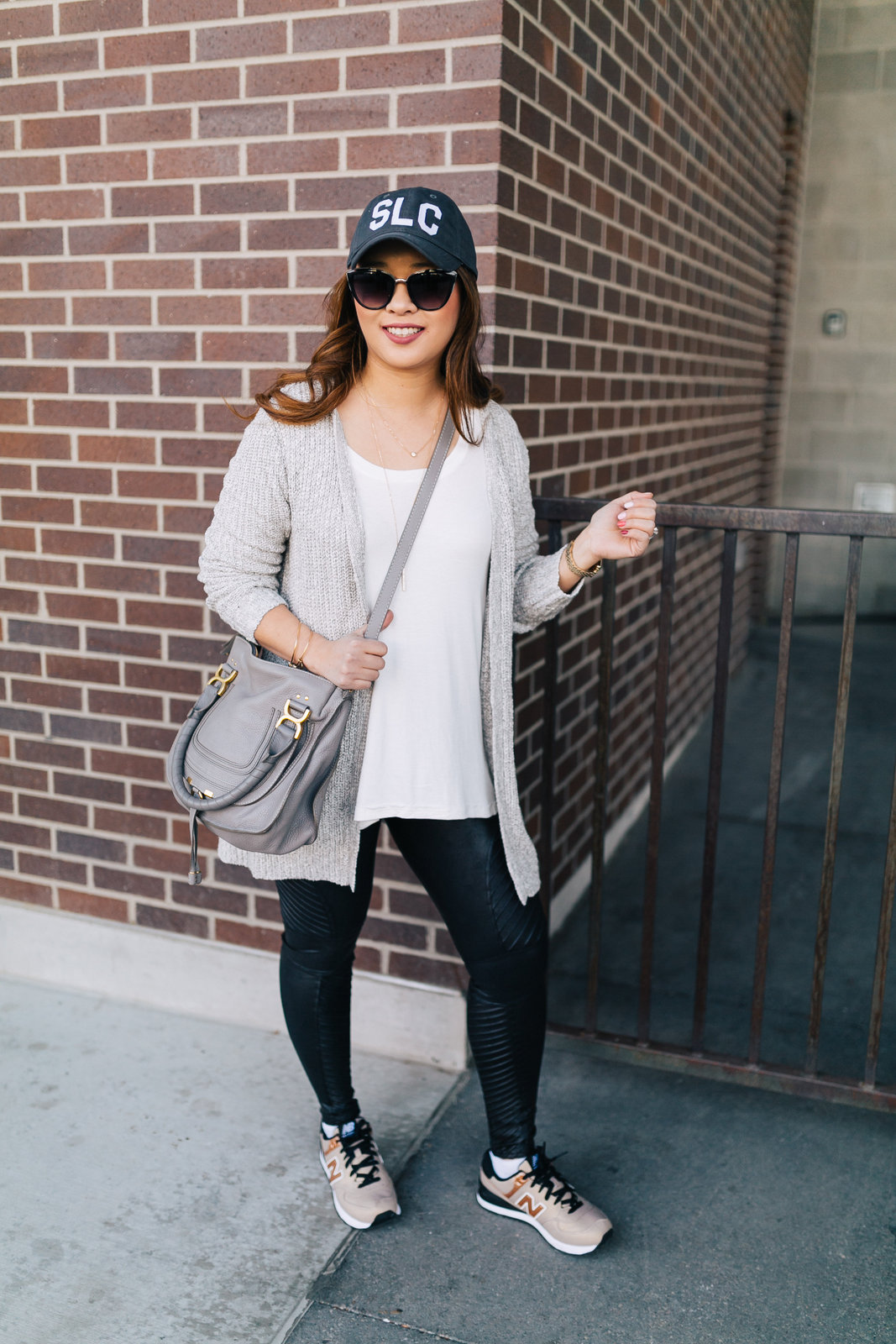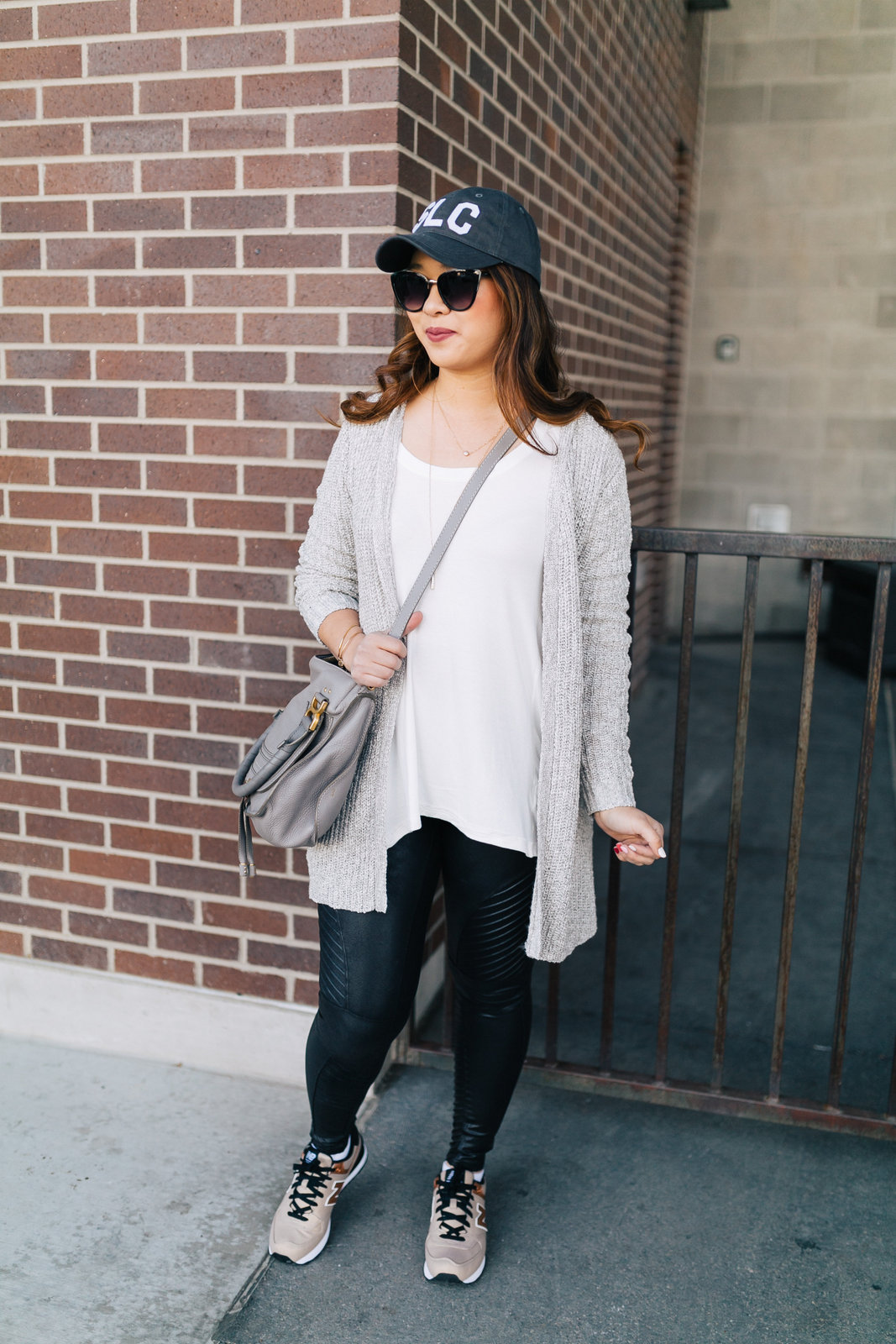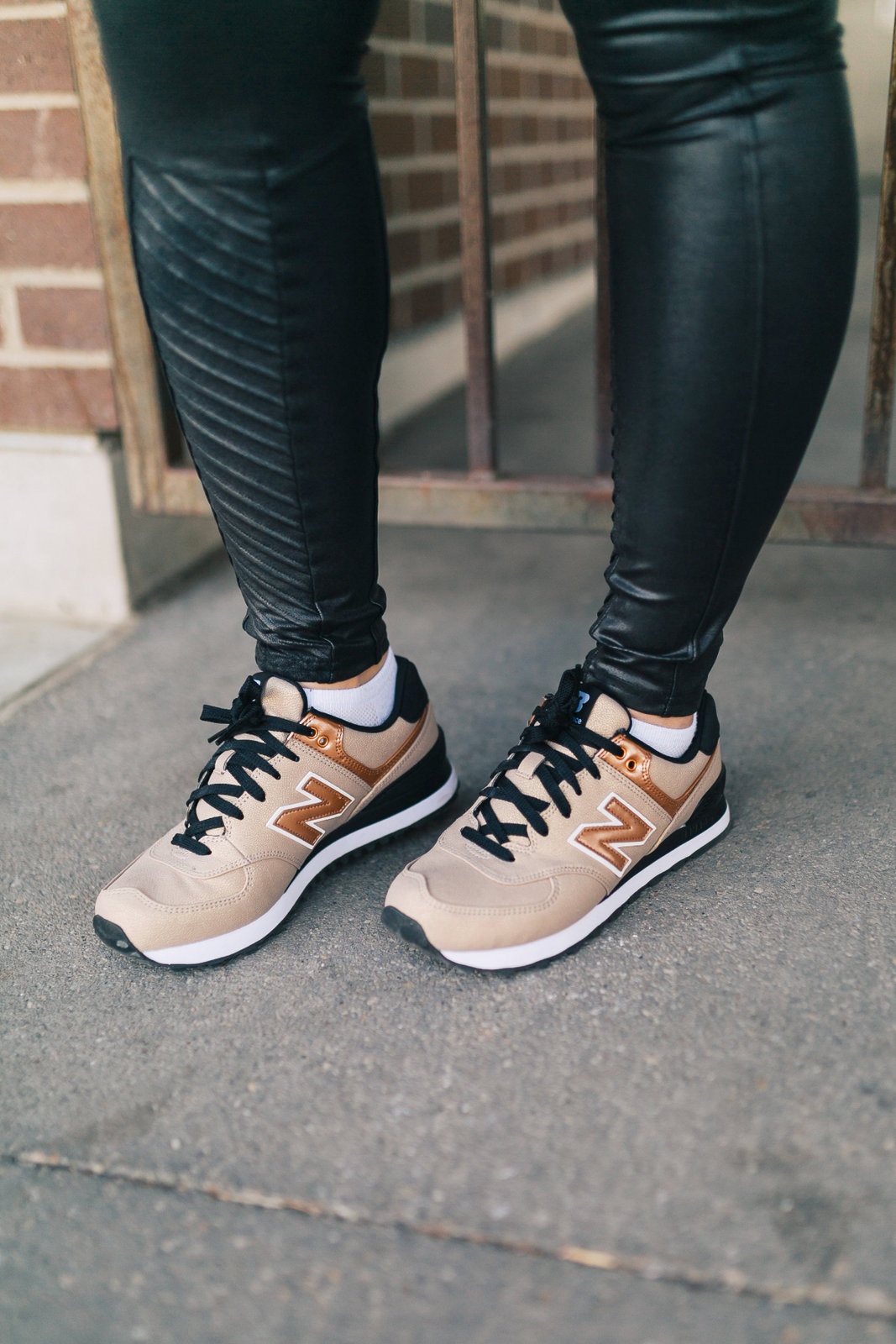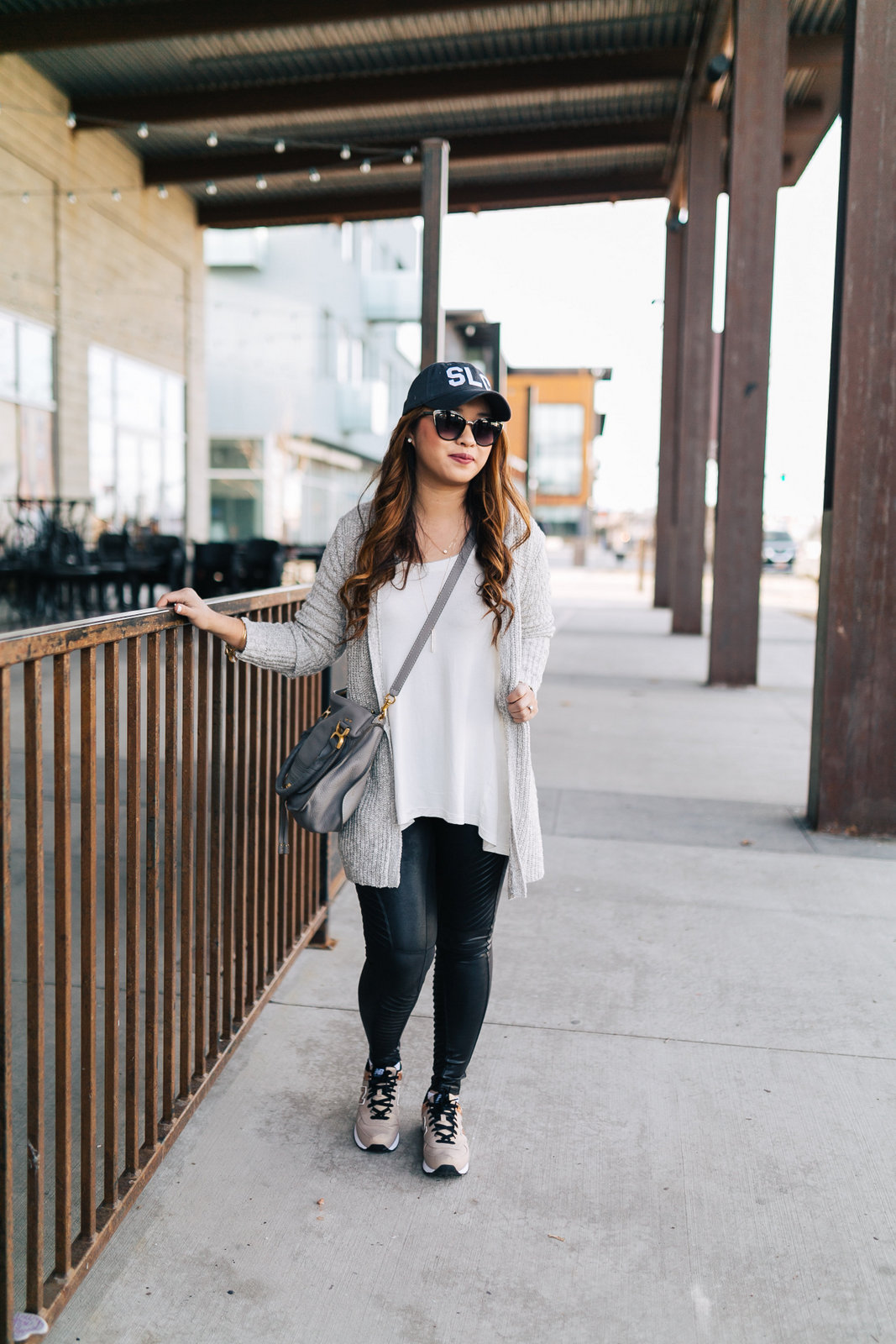 Daycare Pickup Look:
White Top c/o Evereve
Grey Long Cardigan c/o Evereve
Leggings: Spanx
Shoes c/o Evereve
Hat c/o Evereve
Bag: Nordstrom
Sunglasses: Nordstrom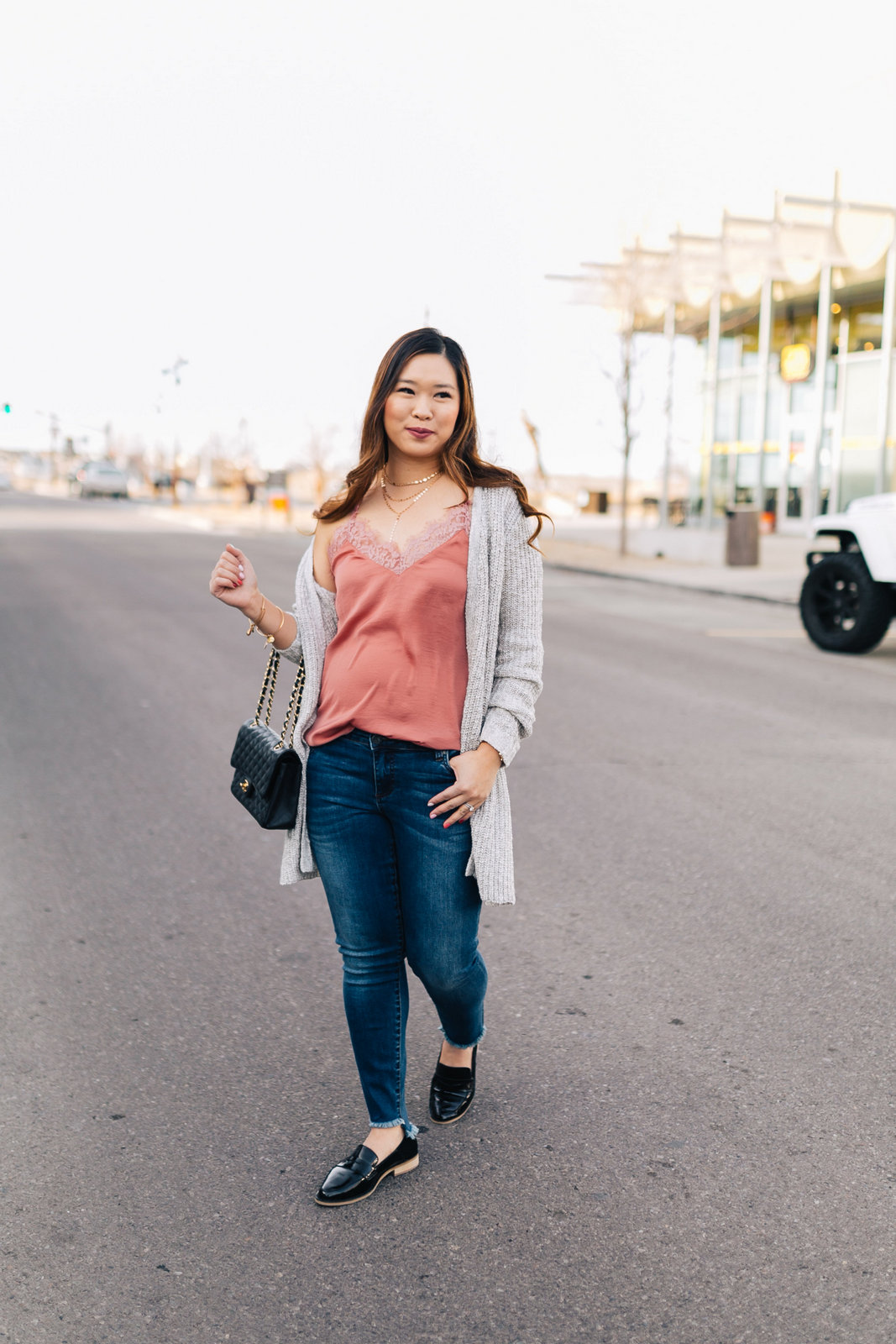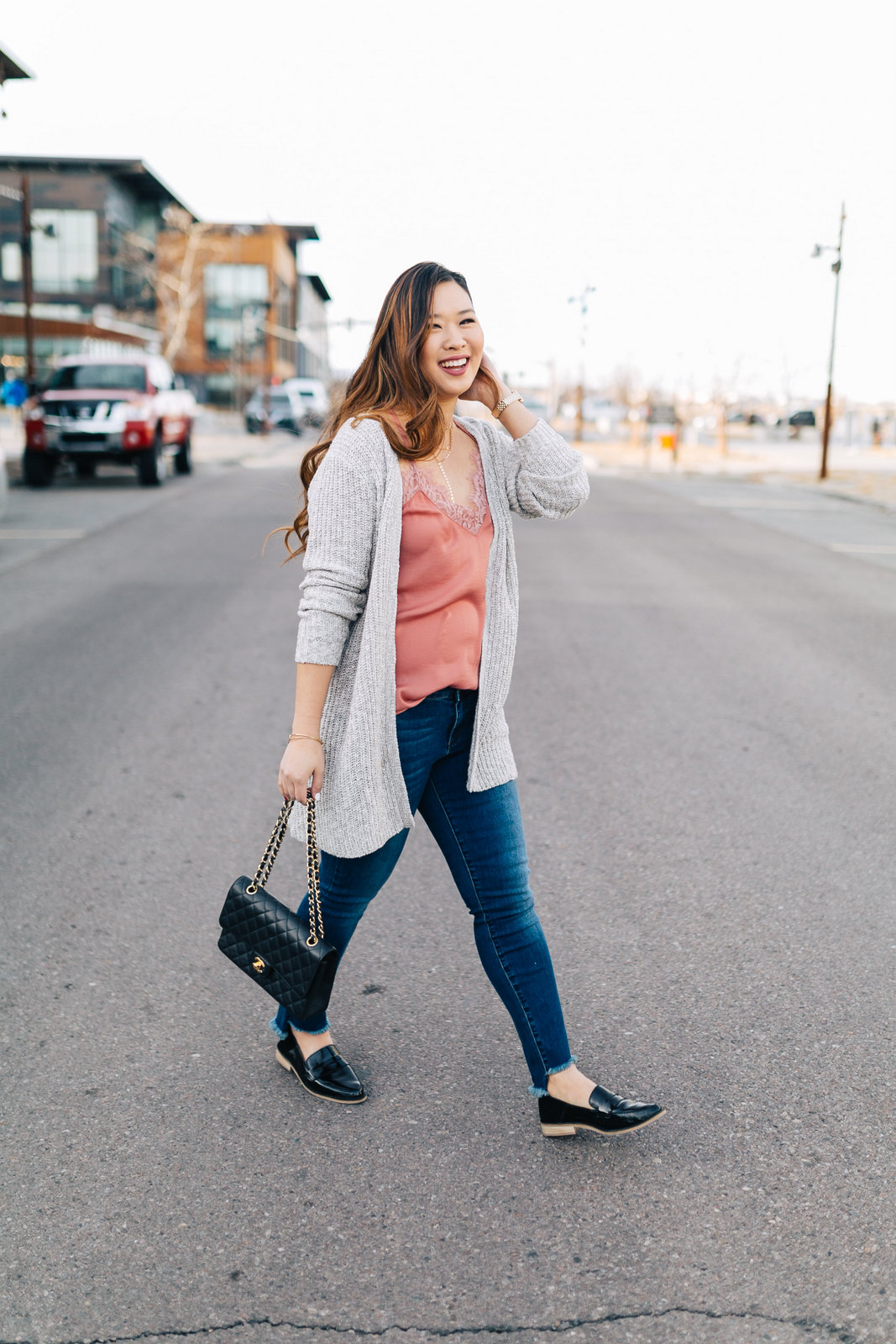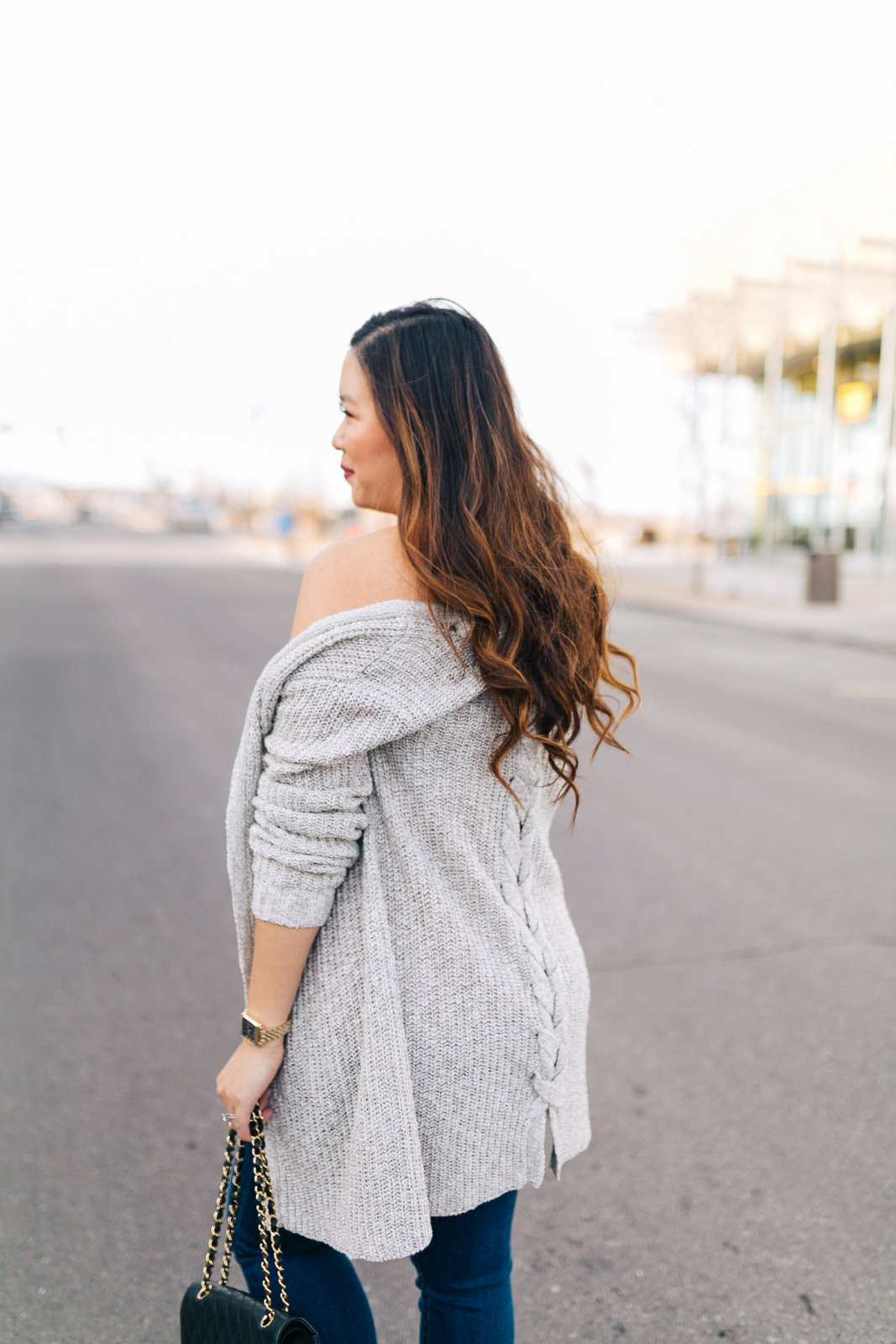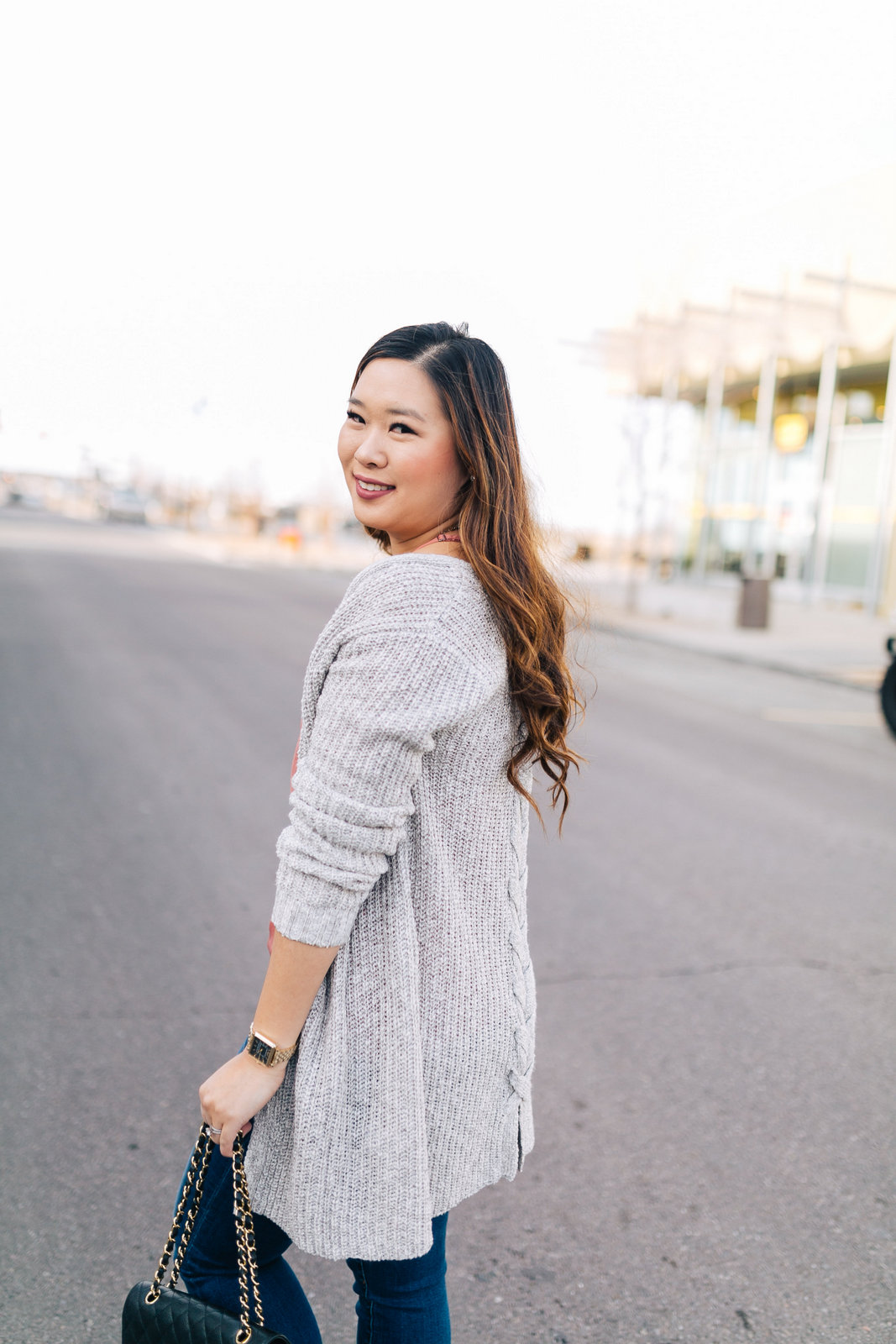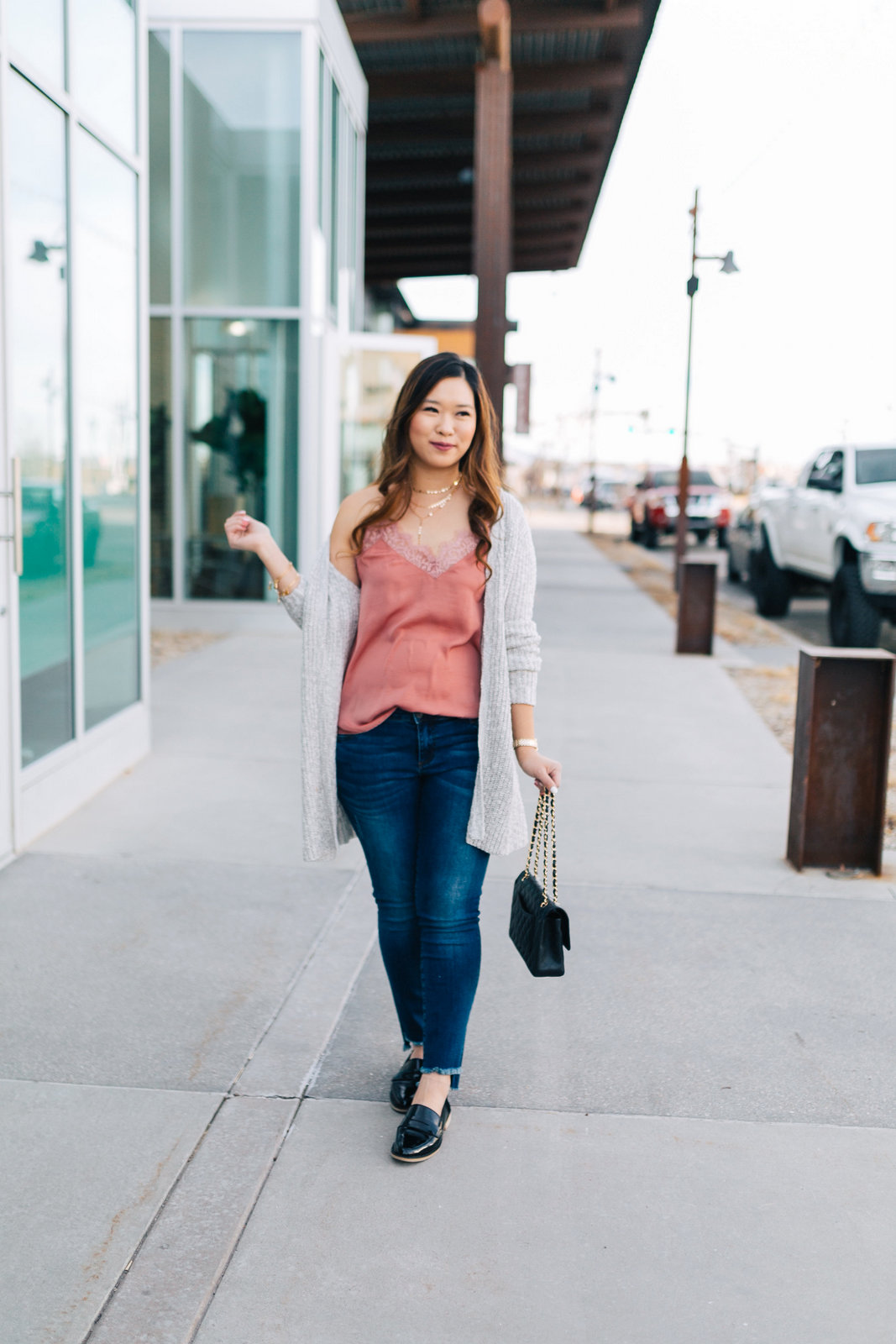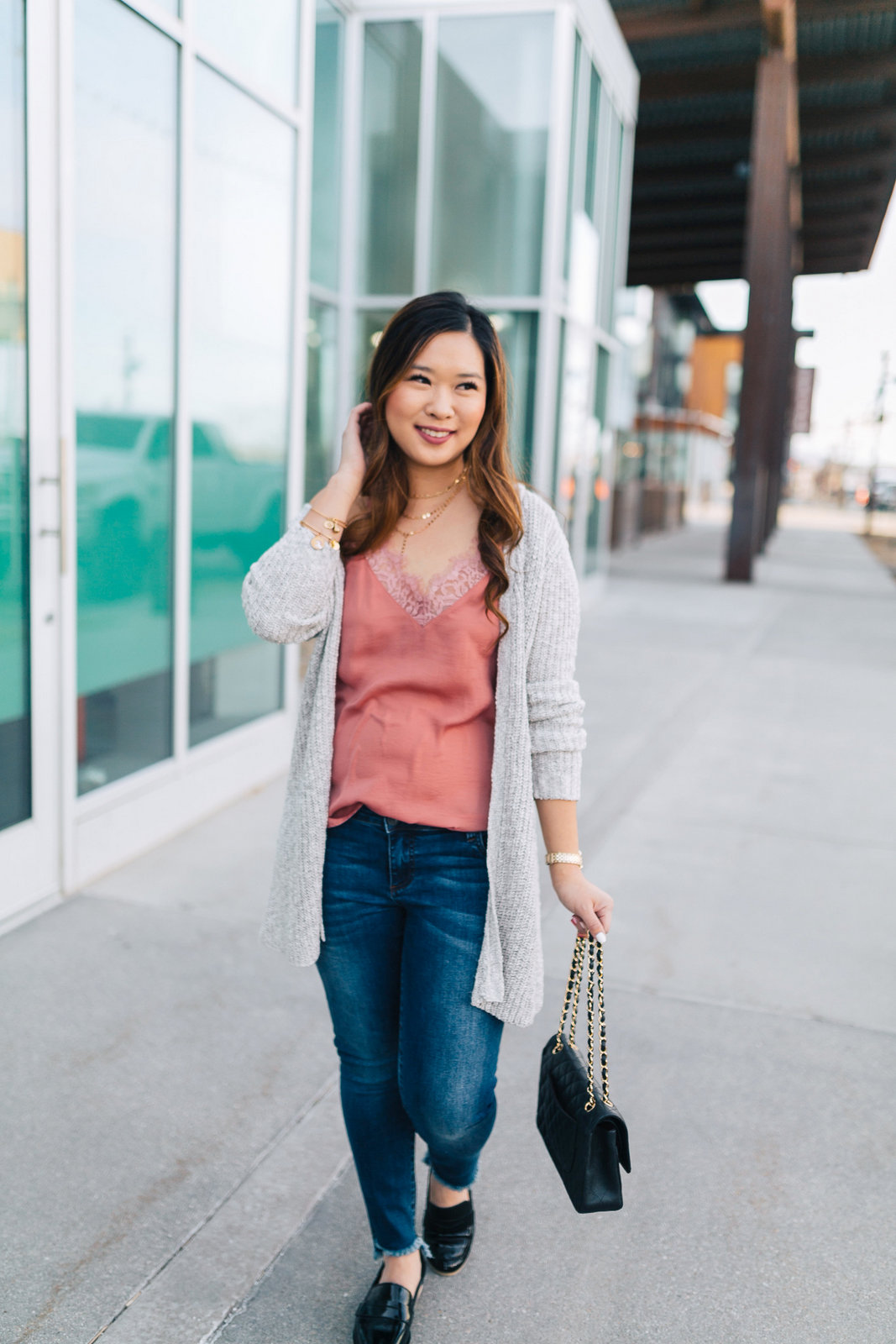 Date Night Look:
Lace Cami: Evereve
Grey Long Cardigan c/o Evereve
Jeans c/o Evereve
Shoes c/o Evereve
Bag: Chanel
Necklace: Baublebar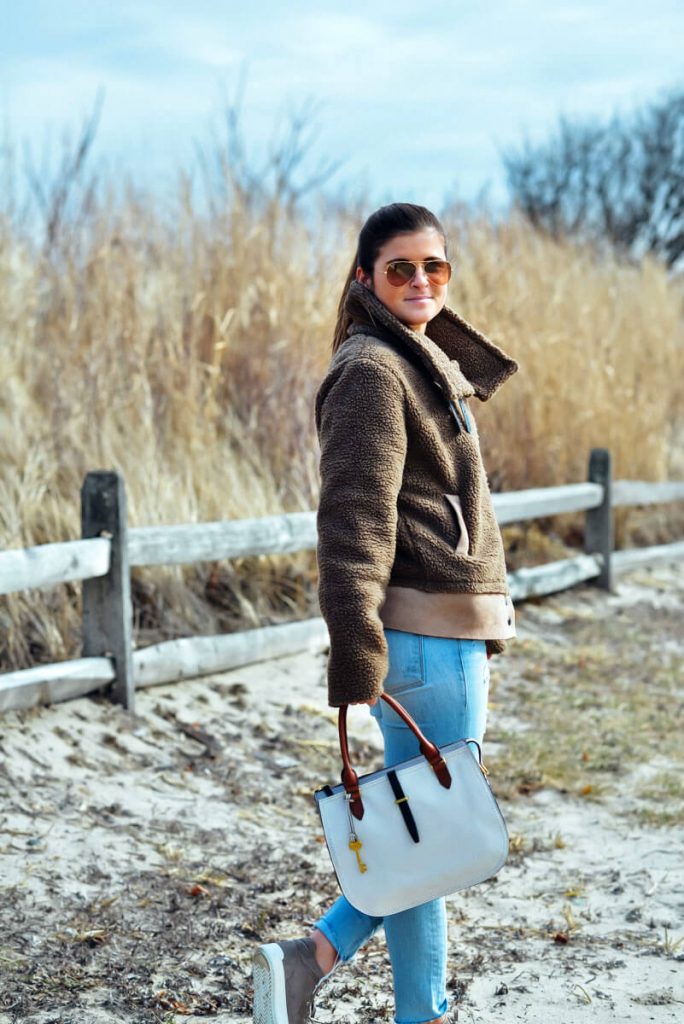 The winner of last week's most clicked link for On Trend Tuesday's Linkup is Tilden of To Be Bright!