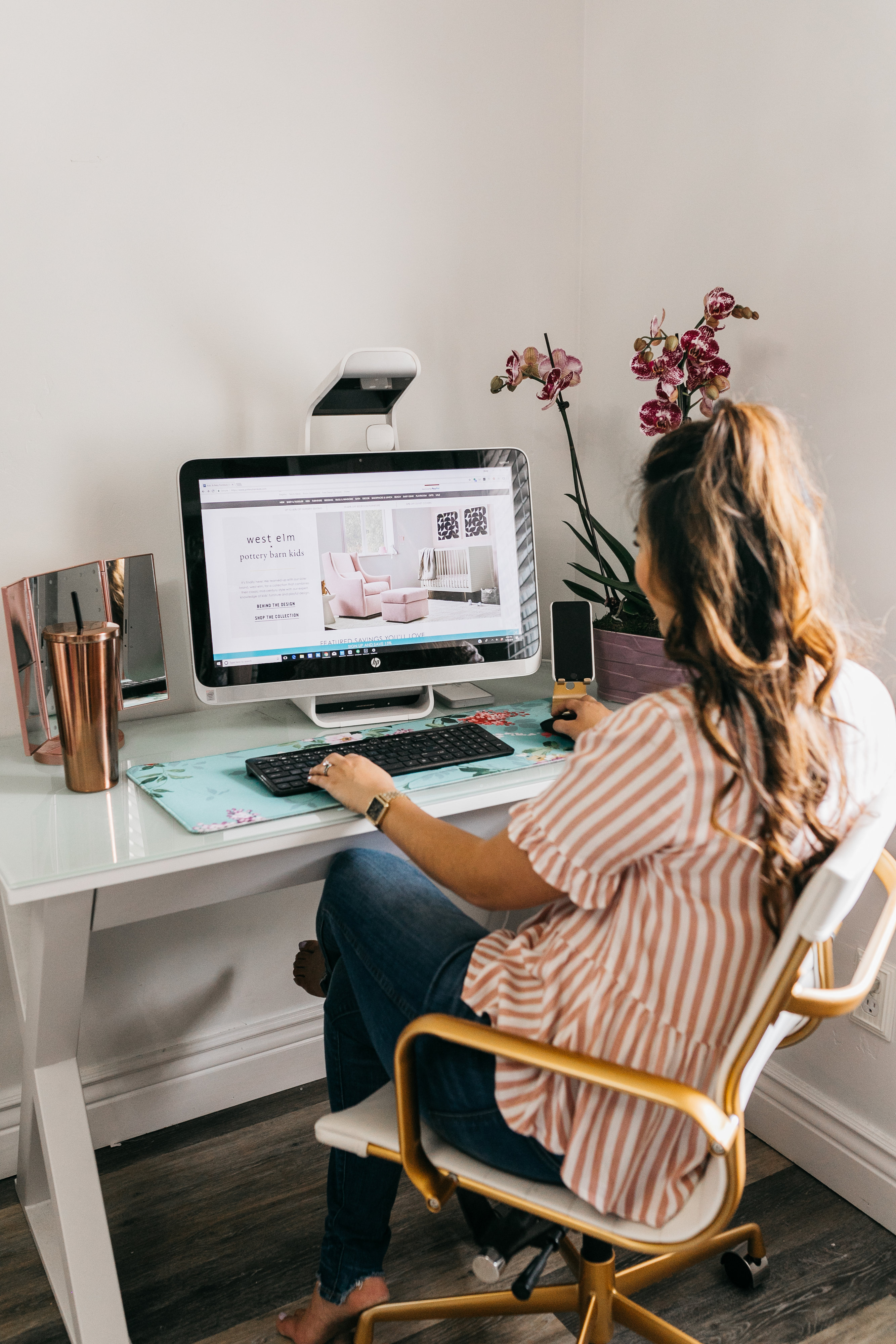 If there is one thing that would give me baby fever (well maybe besides seeing newborn baby pictures all over social media), it would be seeing adorably cute nurseries. West Elm and Pottery Barn Kids have recently teamed up to create a super chic line of furniture and decor pieces for babies and kids and not going to lie, it's making me want another baby again! West Elm has always had that mid-century flair to their furniture while Pottery Barn Kids has the knowledge of kid's furniture safety standards – so the combination of the two was the perfect pairing! They've got a mix of classics, fun pops of color, and pieces for baby girls, boys, gender neutral nurseries!
I've scoured the collection and created two inspired nursery/bedroom looks for you!

You know me and my love for all things pink. If at this point, I could redo Vivian's bedroom with the West Elm x Pottery Barn Kids pieces – this is TOTALLY how it would look! It's actually not far off from her room now since it's centered around lots of white, pink and gold already!
Shop this Mid-Century Glam Girls Bedroom (click pictures below to shop):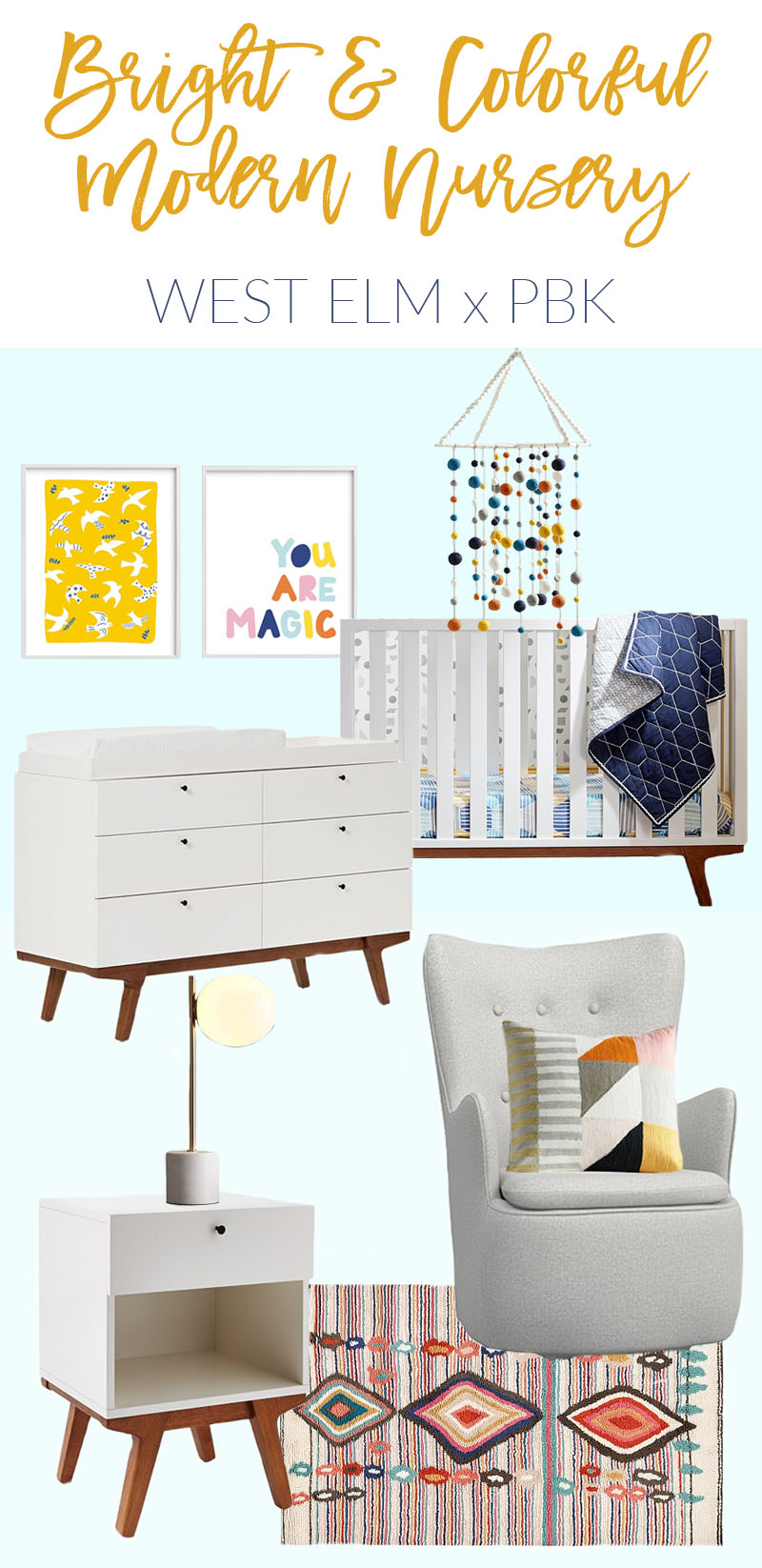 And this second look I put together is a Bright + Colorful Modern Nursery! I pretty much fell in love with this rug and created a room around it! I'm obsessed with the white furniture and brown wooden legs and just love how all the colors in the decor pieces go well together! I love this nursery because it is totally gender neutral!!
Shop this Bright + Colorful Modern Nursery (click pictures below to shop):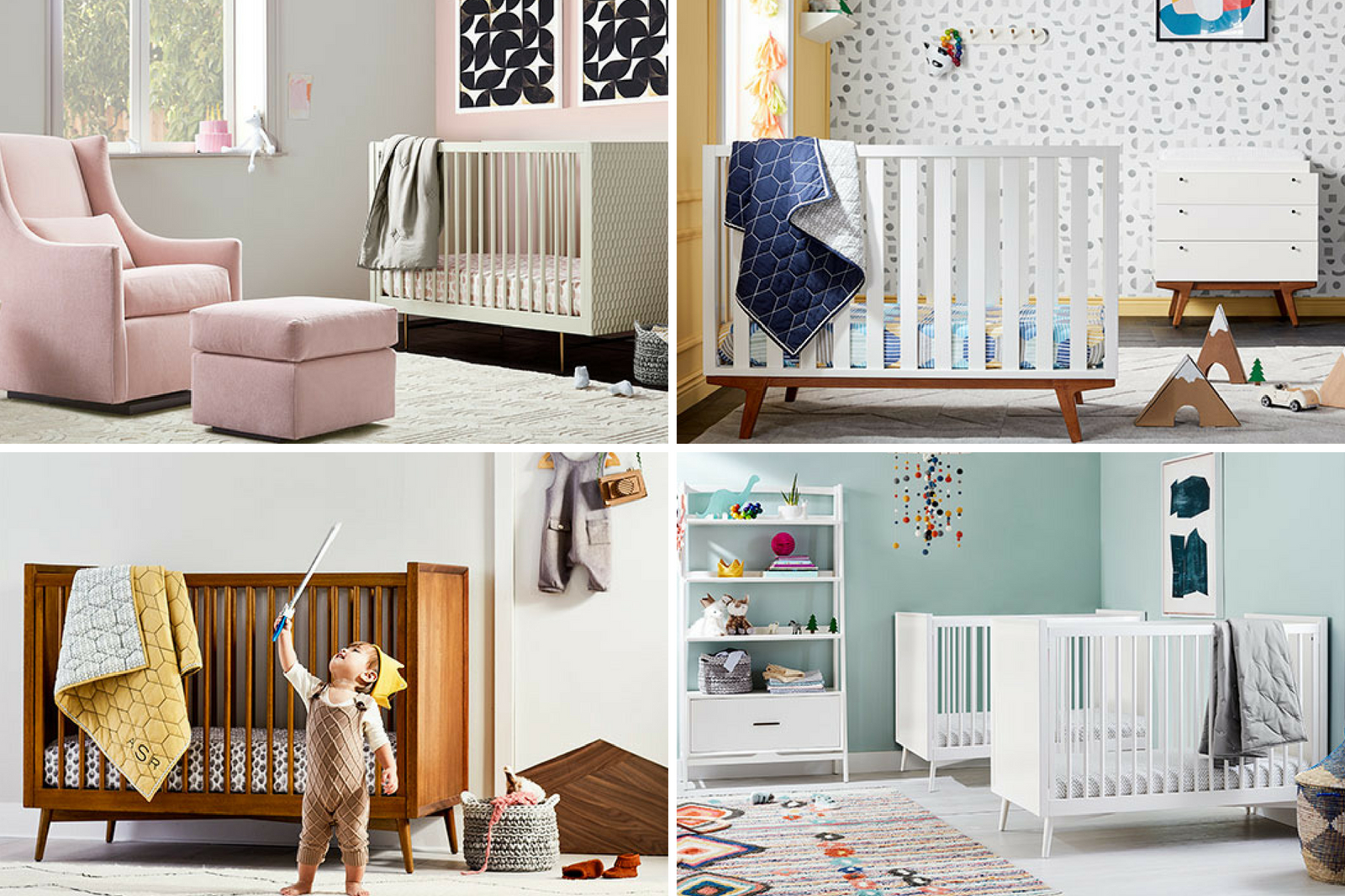 Their Lookbook has some already created chic looks which are Contemporary Classic, White + Light, Polished Luxe, Mid-Century Shared Space, and Small-But-Stylish! I love how they paired it all together and how you really can just shop an entire nursery in one fell swoop and it would seriously just cut out all the design work for you! I know for me, when I was planning my kid's nurseries, getting pieces to coordinate all together to make a cohesive looking space was the hardest part!
*This post was sponsored by Pottery Barn Kids, but all opinions expressed are 100% my own!