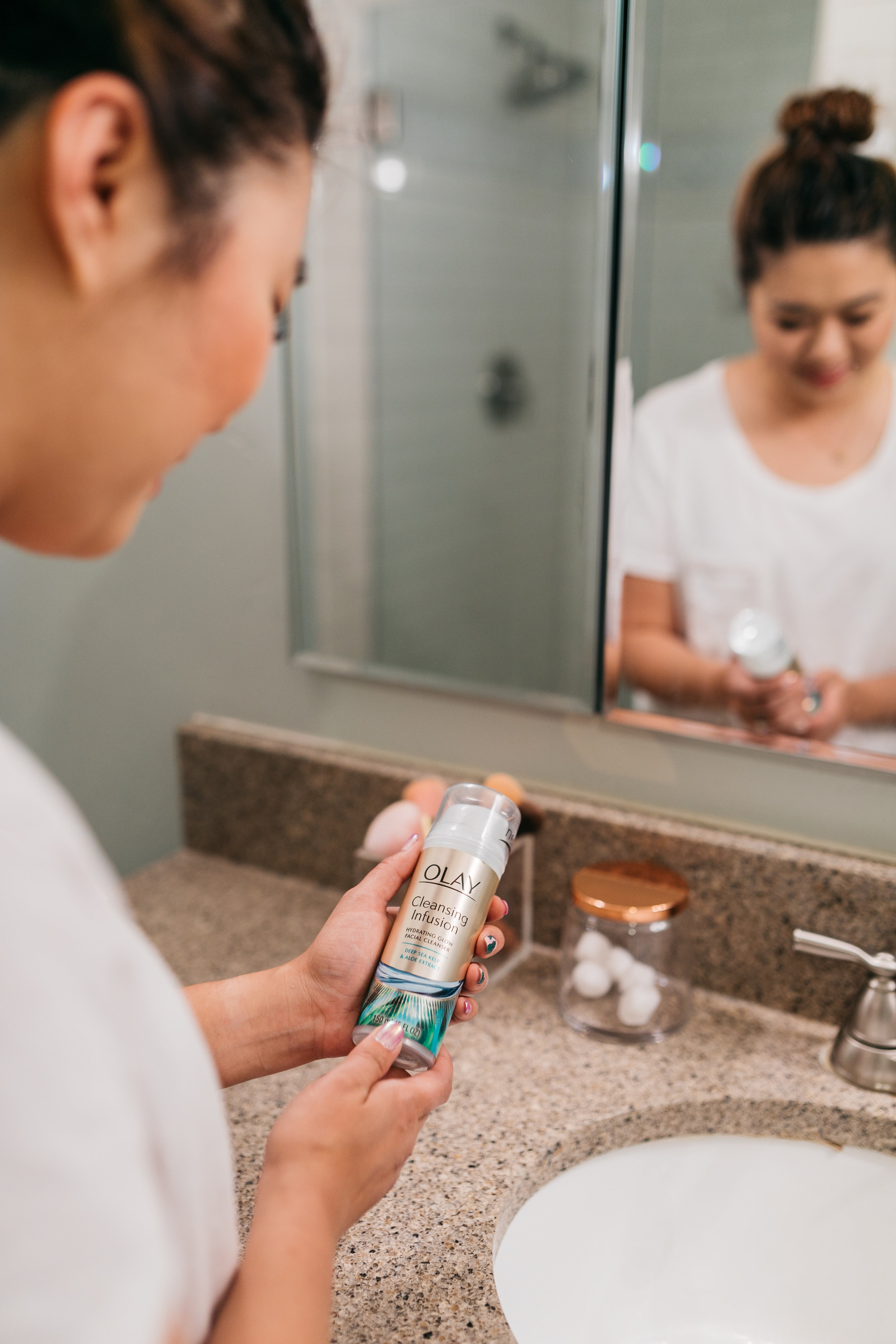 I'm not going to lie, sometimes by the end of the day, I am so tired after work, blogging, watching the kids and then more blogging that I just want to hop into bed, and not have to wash my face or brush my teeth! But, of course, that is not good for my health or skin, so alas, it needs to be done every night. Whenever my mom comes to visit me though, besides her thinking I wear too much makeup, she also thinks I never get my face clean enough after a wash. She would buy me facial cleansers and wash cloths that would supposedly help, but there would always be some makeup residue on my skin after I thought I was done cleaning my face!!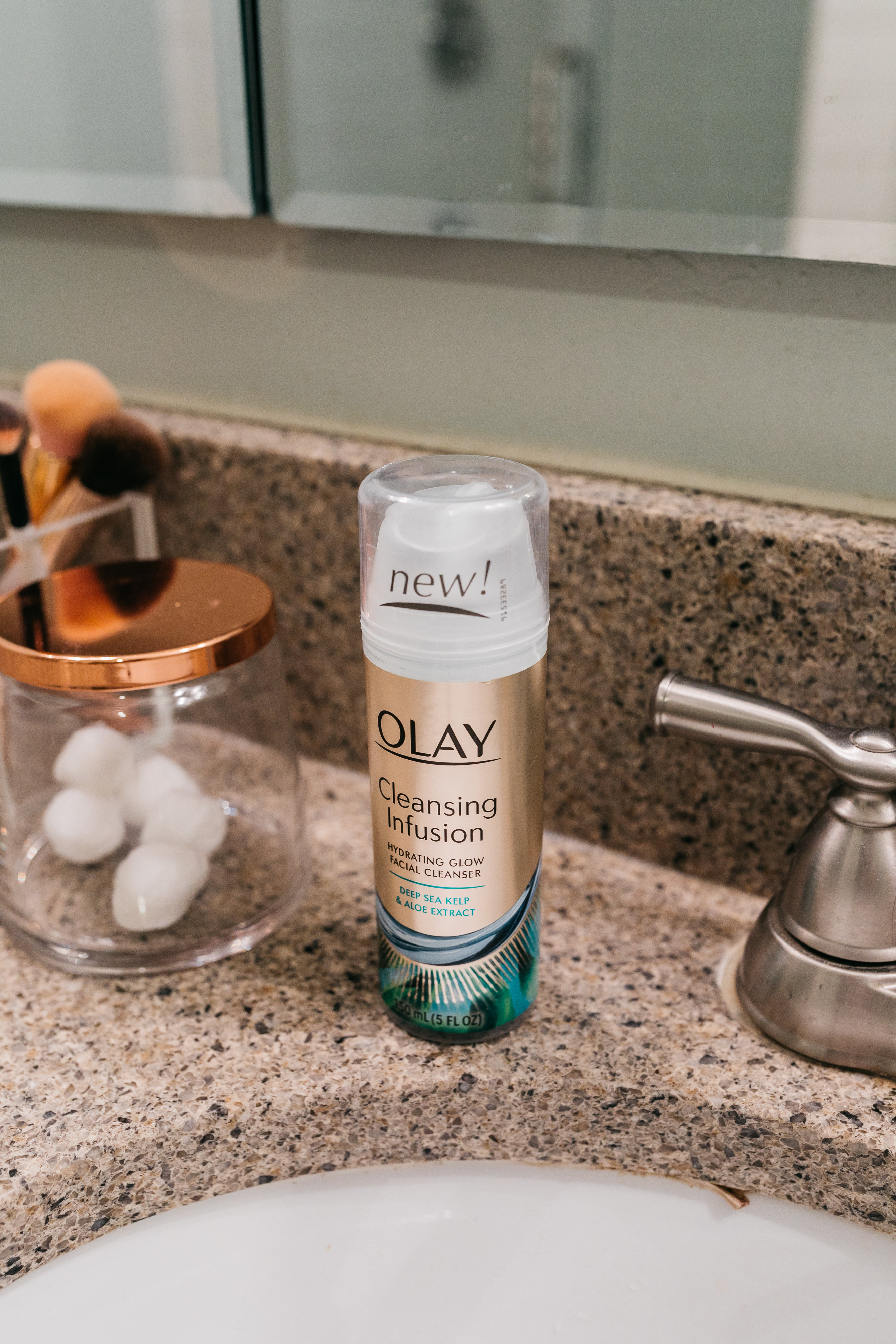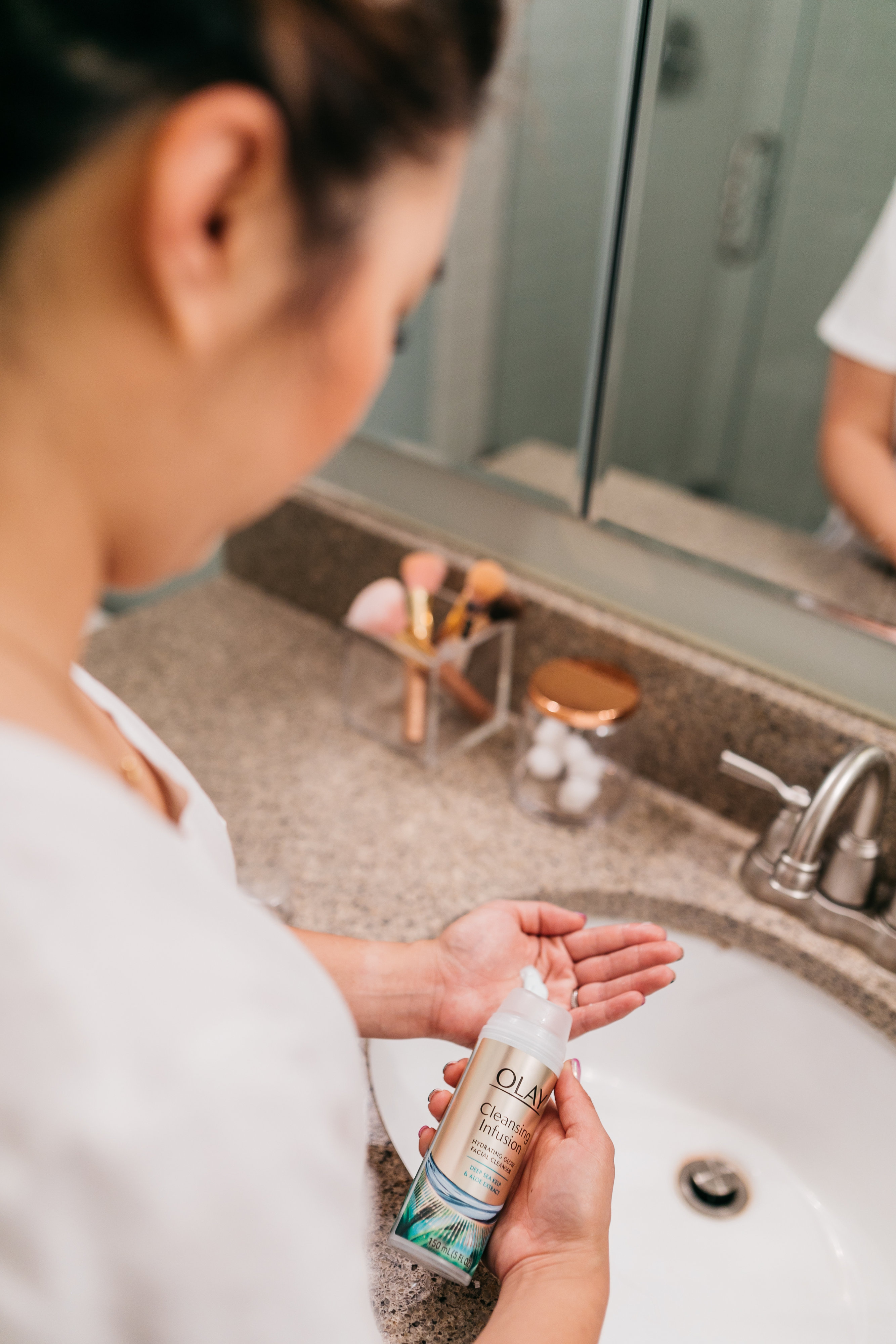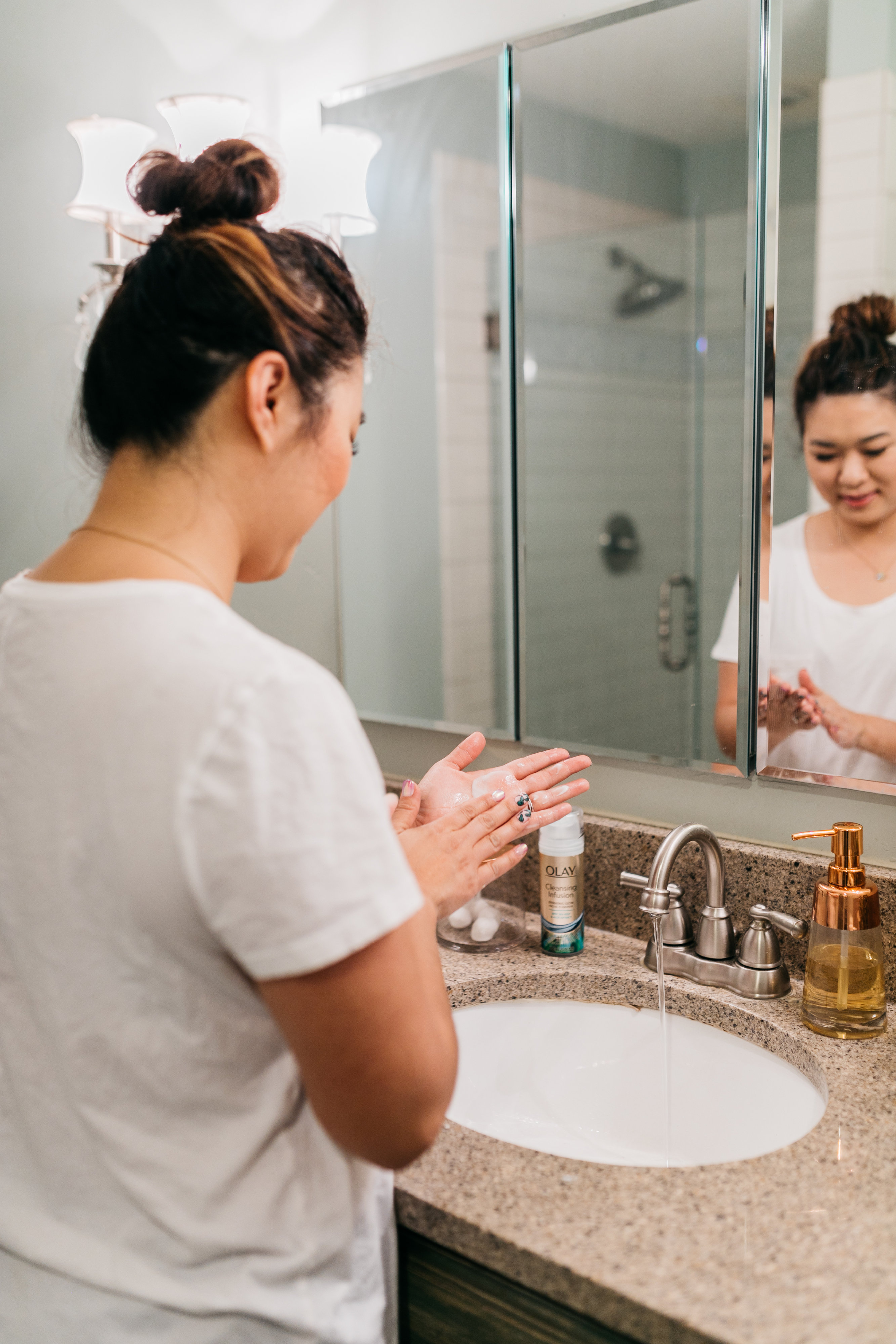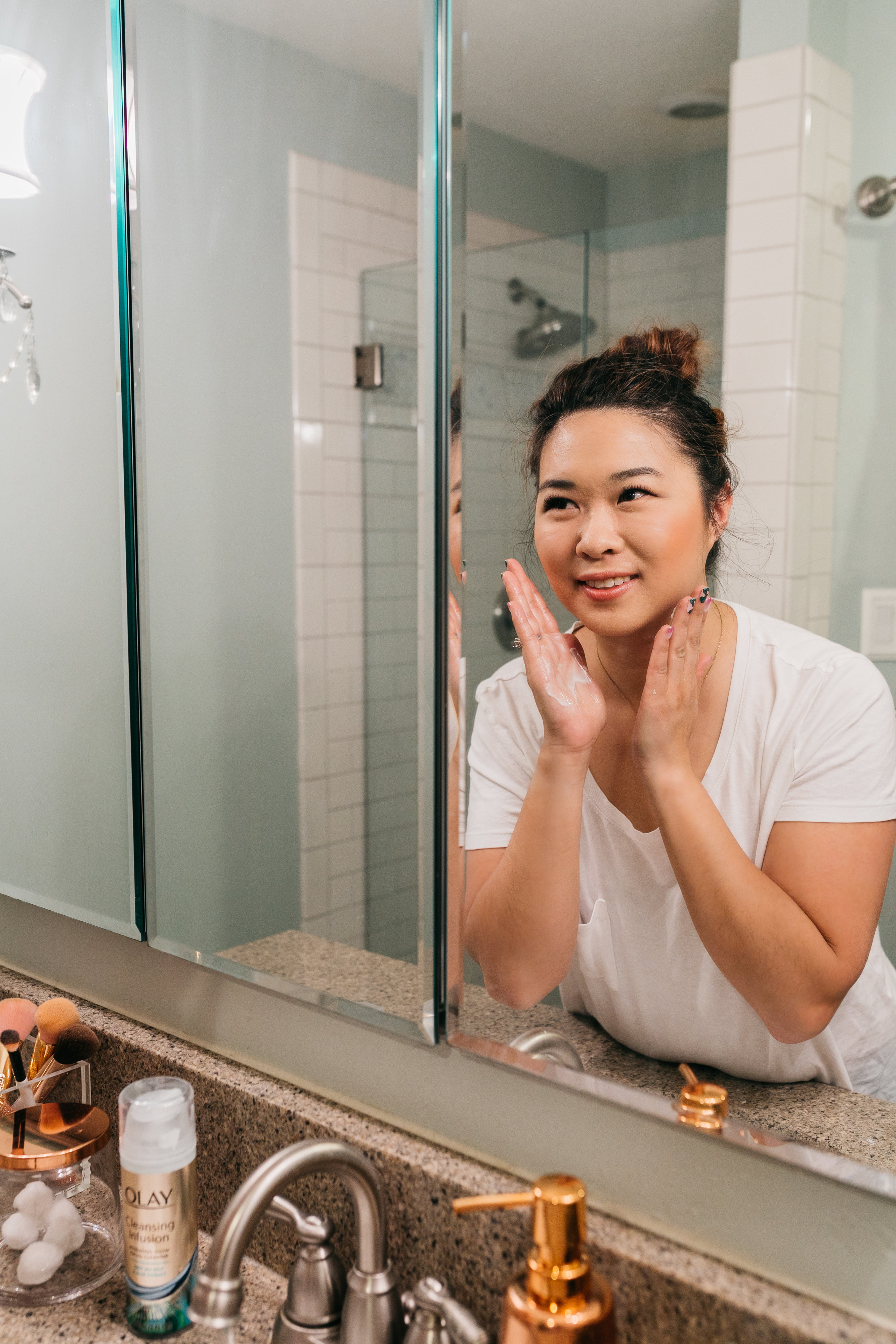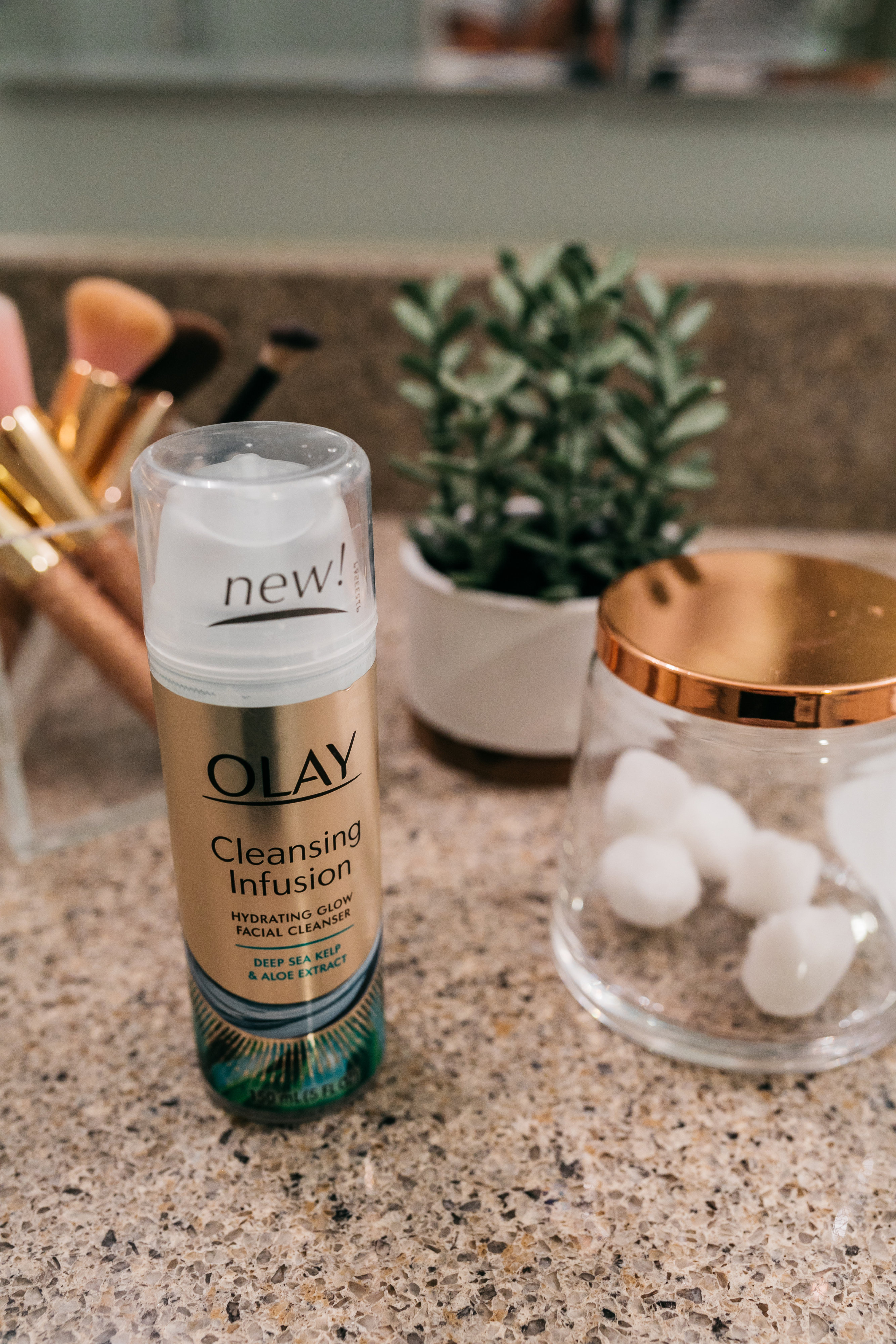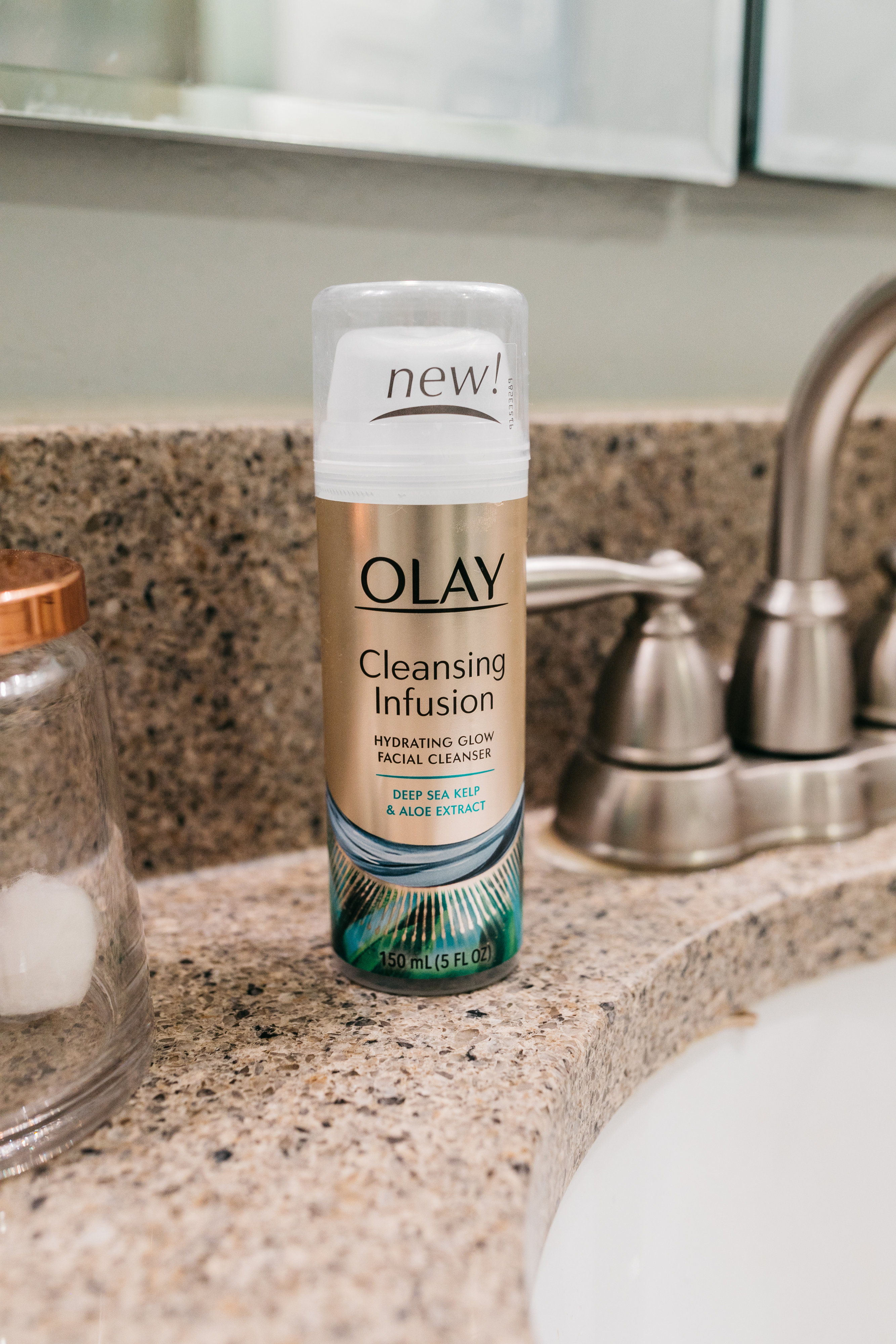 Recently though, I was given the Olay Cleansing Infusion Facial Cleanser with Deep Sea Kelp to try out. I have always been a fan of Olay products and because, they have been in the skincare business for over 60 years, they know what works for all skin types. This facial cleanser is made from an exclusive soy-based formula (I don't think I have used soy facial products before) that draws out impurities and truly hydrates your skin leaving a natural glow. You only need to use a small amount to lather up and it truly gets makeup off my face! Not to mention, it has a nice scent that my husband even said smelled good, and I totally think the aloe extract is what made my skin feel so soft and smooth!
Have you tried this product before? I highly recommend you try it – look for the gold facial cleanser on the shelf! Would love to know your thoughts!
This is a sponsored conversation written by me on behalf of Olay. The opinions and text are all mine.