Good morning, friends!! Tonight is the night that the Nordstrom Anniversary sale goes live!! As you probably know by now, it is only for Nordstrom cardholders to shop (public non-cardholder access opens 7/18)! I have to tell you, the sale is OVERWHELMING but there are some really great pieces for building your Fall wardrobe!! But first, I wanted to start with some my top 15 must-haves from the sale. I tried to narrow it down to 10, but couldn't haha! Many of these pieces were on sale previous years and I already own, but some are new and on my list to buy!!!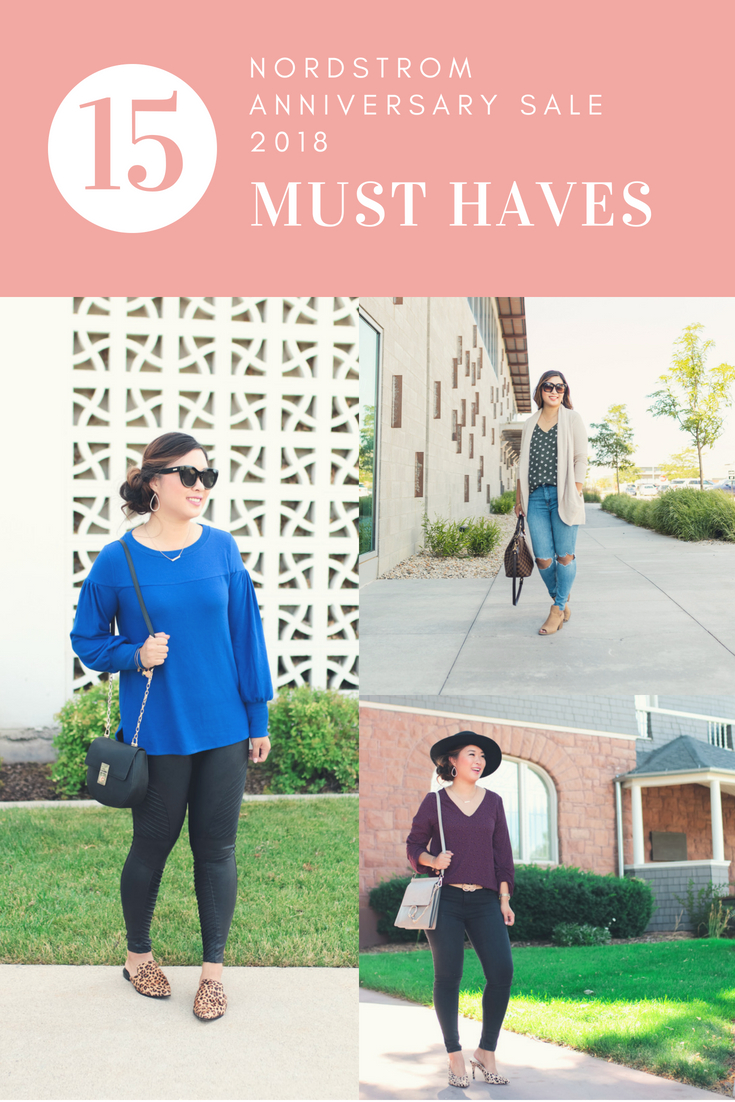 I will start with the items I own (or very similar ones) and LOVE LOVE LOVE!!
1. Barefoot Dreams Cardigan ($116, $76.90)- This is probably the most talked about, most amazing cardigan ever that is part of the sale! It comes in a few styles, multiple colors, and is like wearing a blanket! It can be worn for lounging at home or out!!! It's a definite must!!! Here is another cardigan style that is popular and cozy too!!
2. Free People Busted Knee Jeans ($78, $51.90)- My favorite all time jeans. These run TTS. They are high waisted, the stretch is amazing and the busted knee gives it some major style!!! I own it in denim, olive green and white… and would love to add more colors! These jeans are just super flattering too! (Lighter wash version here also on sale!)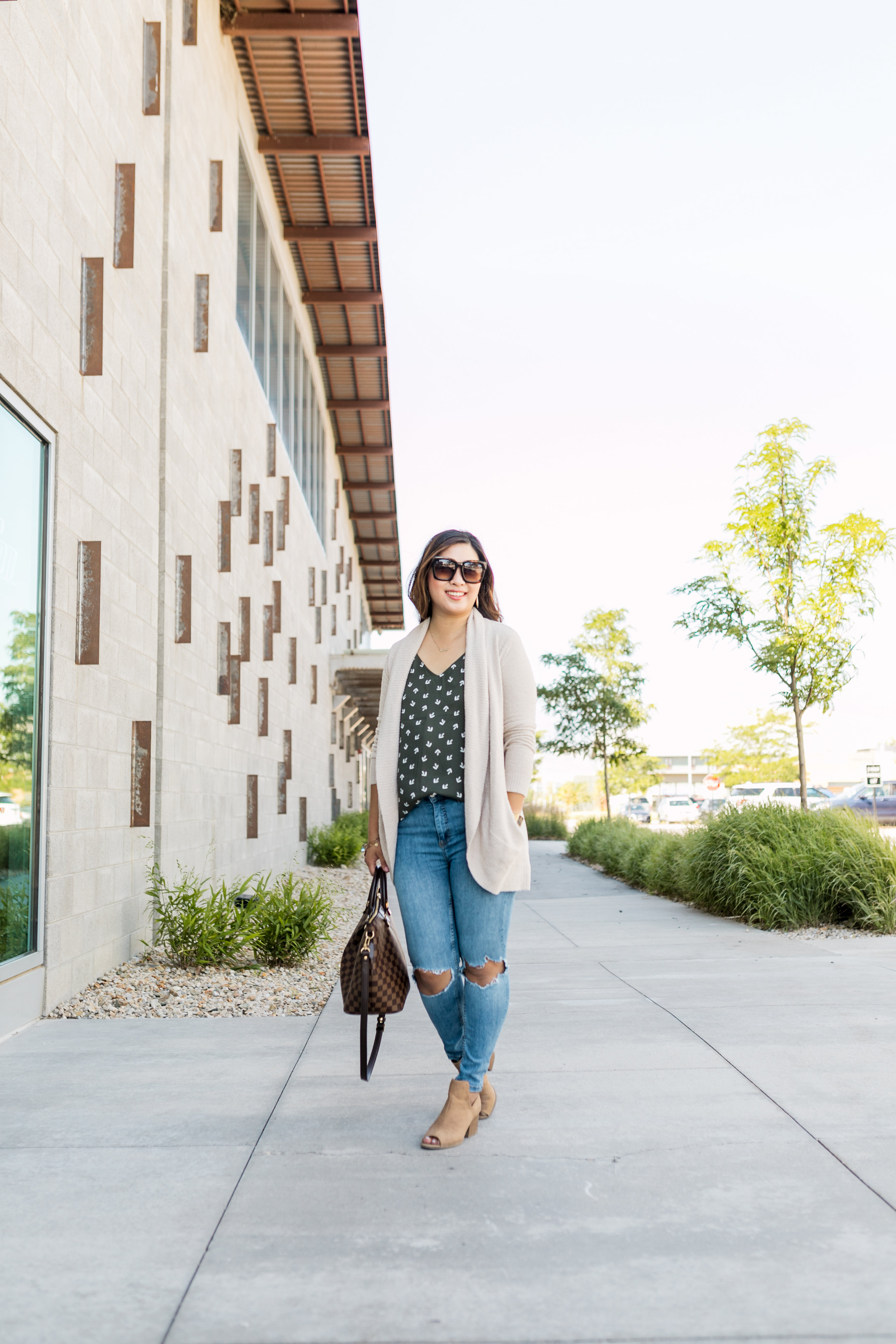 3. Treasure and Bond Panama Hat ($49, $31.90)- This hat is a GREAT price point and will instantly up your style game!!! It comes in tan and black!! The one pictured below is a similar one I own, but I will be buying the tan for sure!!!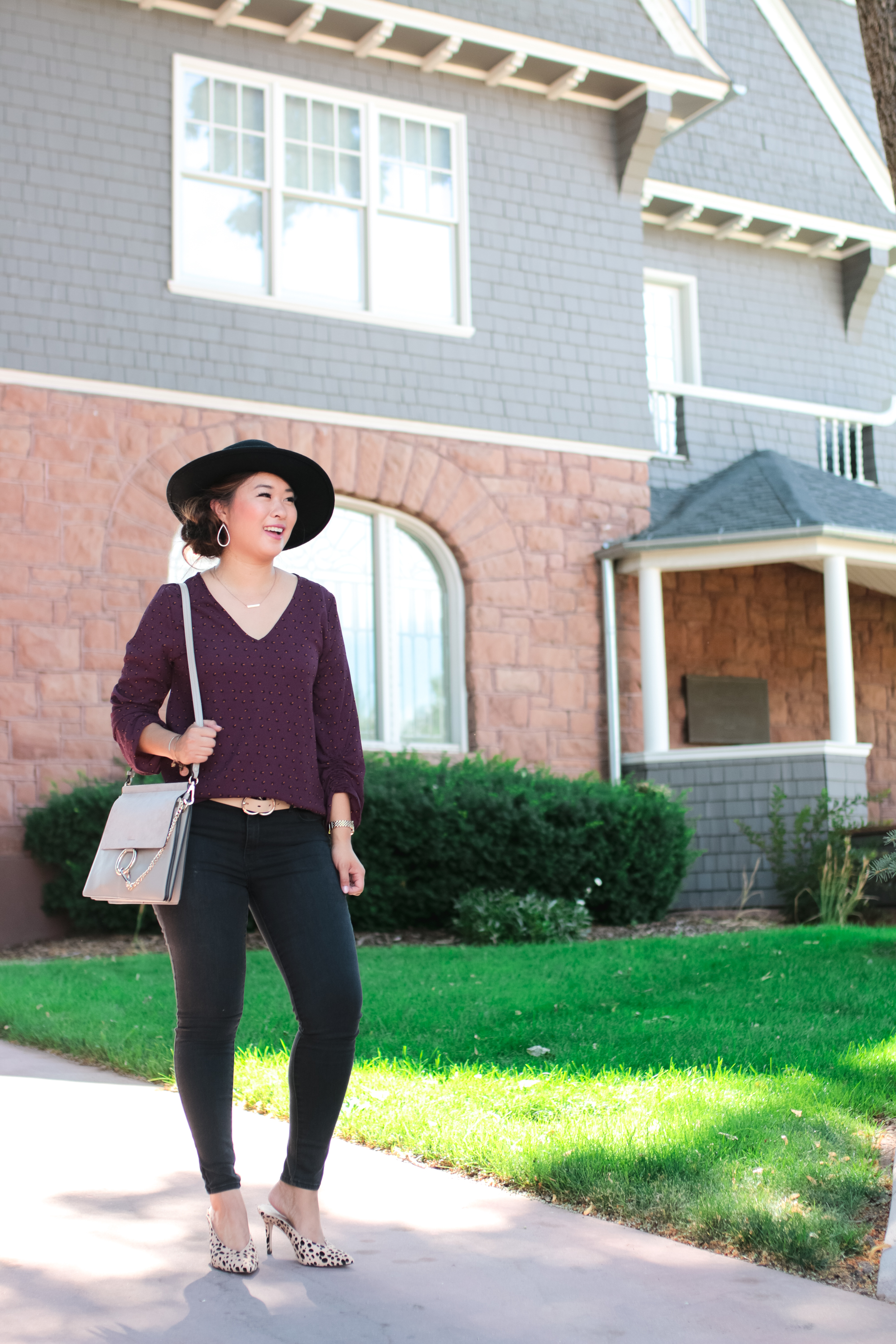 4. Spanx Faux Leather Leggings ( Moto, Camo) ($110, $72.90)- These are one of my FAVORITE leggings EVER EVER EVER! I own the regular and moto style and will be adding camo to my line up. They look amazing on, suck you in and definitely up your style game!!! These RARELY go on sale so now is a great time to get them! I prefer them in black color!
5. Leopard Mules ($99.95, $64.90)- I have a soft spot for leopard mules. I have a few pairs from last year, but if you don't own a pair, they are a need! Leopard is such a neutral and easy pattern to mix with other patterns! Always size up a half to whole size with mules! (These are another cute option with a BOW! $129.95, $84.90)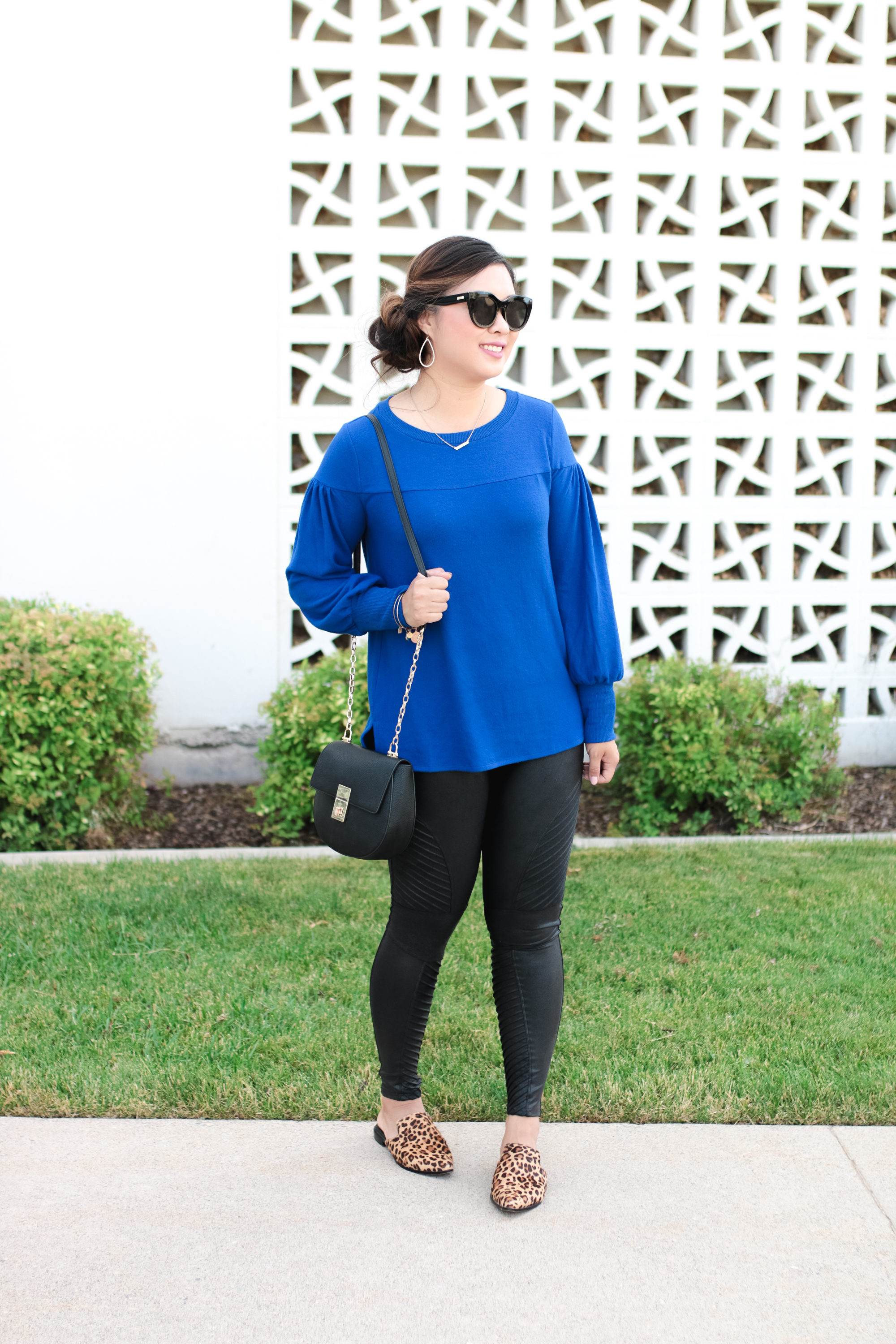 6. Thread and Supply Wubby Fleece Pullover (there is also a Zip Up version) ($78, $51.90)- For those that live in cold weather areas, these pullover is AMAZING! It's like wearing a big cloud. This fleece kept selling out over and over again so make sure to snag it now!!!
7. Zella High Waisted Leggings ($55-$75, $35.90-$49.90) – If you are looking for the perfect every day black high waisted leggings, these are my TOP PICK! I wear them every single time I travel and even have 2 pairs because I don't ever want to not be able to find a pair in my closet haha!!
8. Pink Converse Sneakers ($70, $46.90)- Who doesn't love Converse sneakers!? If you don't have a white pair, I would recommend those. But if you already own those, then this pink pair is on sale and SO stinking cute!! These are great for moms, running errands, athleisure outfits, even cute with dresses!!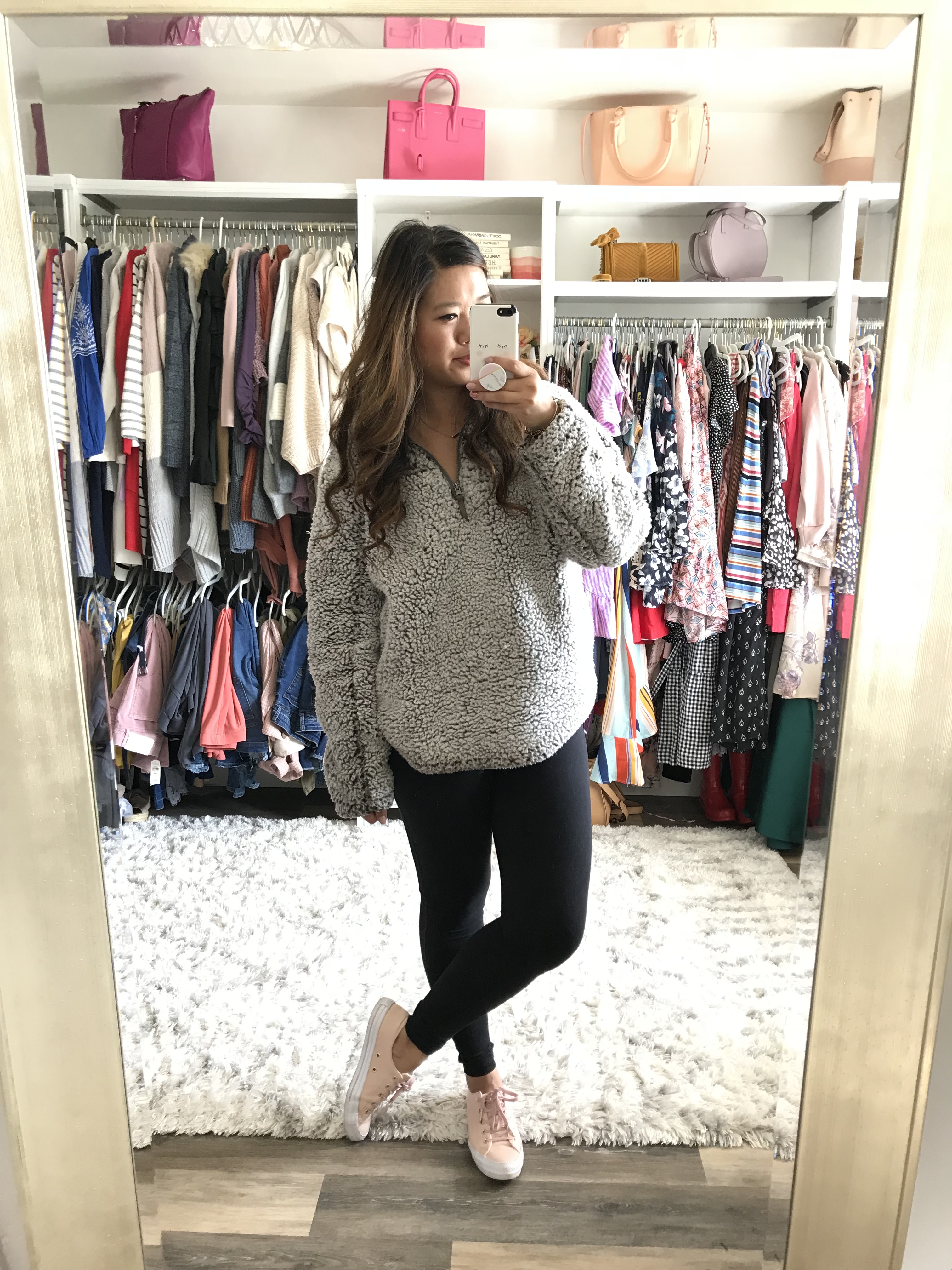 And then for the items on my list to buy that I think are must haves / will sell out this year!!
9. 1 State Booties – I saw these booties in store and I fell in major love! The stud detail is so unique and I love the grey and black the best!! These are going to go a long way this Fall!!!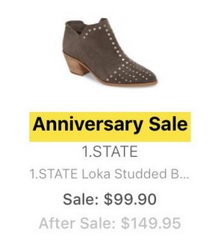 10. BP. Tonya Open Toe Mule – These little mules are an amazing price point and so unique! I love the open toe, and the little cut out which elongates your legs!!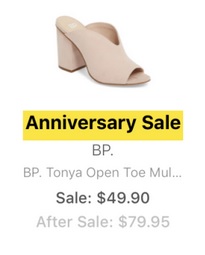 11. BP. Cocoon Cardigan – I love this style of cardigan so so much!! It comes in a few colors and is just a great layering piece over camis and tees!! Great for cool Summer nights too!!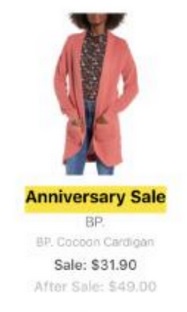 12. Topshop Long Front Open Cardigan – If you are looking for a chunkier knit cardigan, this one is amazing and I love it in pink!!!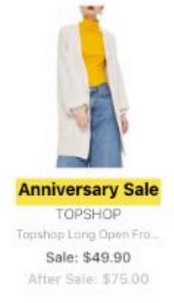 13. Leith Midi Coat – There's quite a few coats in this sale, but for the price, and this color, I thought that this one would carry you all Fall and WInter long!! I love the length and the color will coordinate with SO many outfits!!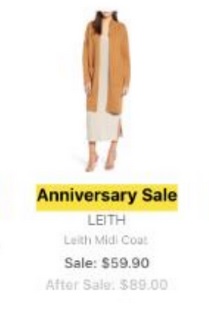 14. BP Stripe Pullover – OK, I just had to add this to the list because I am obsessed! This sweater is similar to an H&M sweater that kept selling out so I know you guys will love this one too!! This striped sweater is super cute too but I prefer the BP one because it has more neutral colors!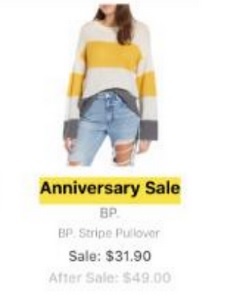 15. BlankNYC Hooded Faux Leather Jacket ($98, $64.90)- This is THE faux leather jacket of the sale that you will see everyone wearing! The price point is great, it comes in a few colors and it has a detachable hood! I am going to get the taupe color since I have last year's black one!!!