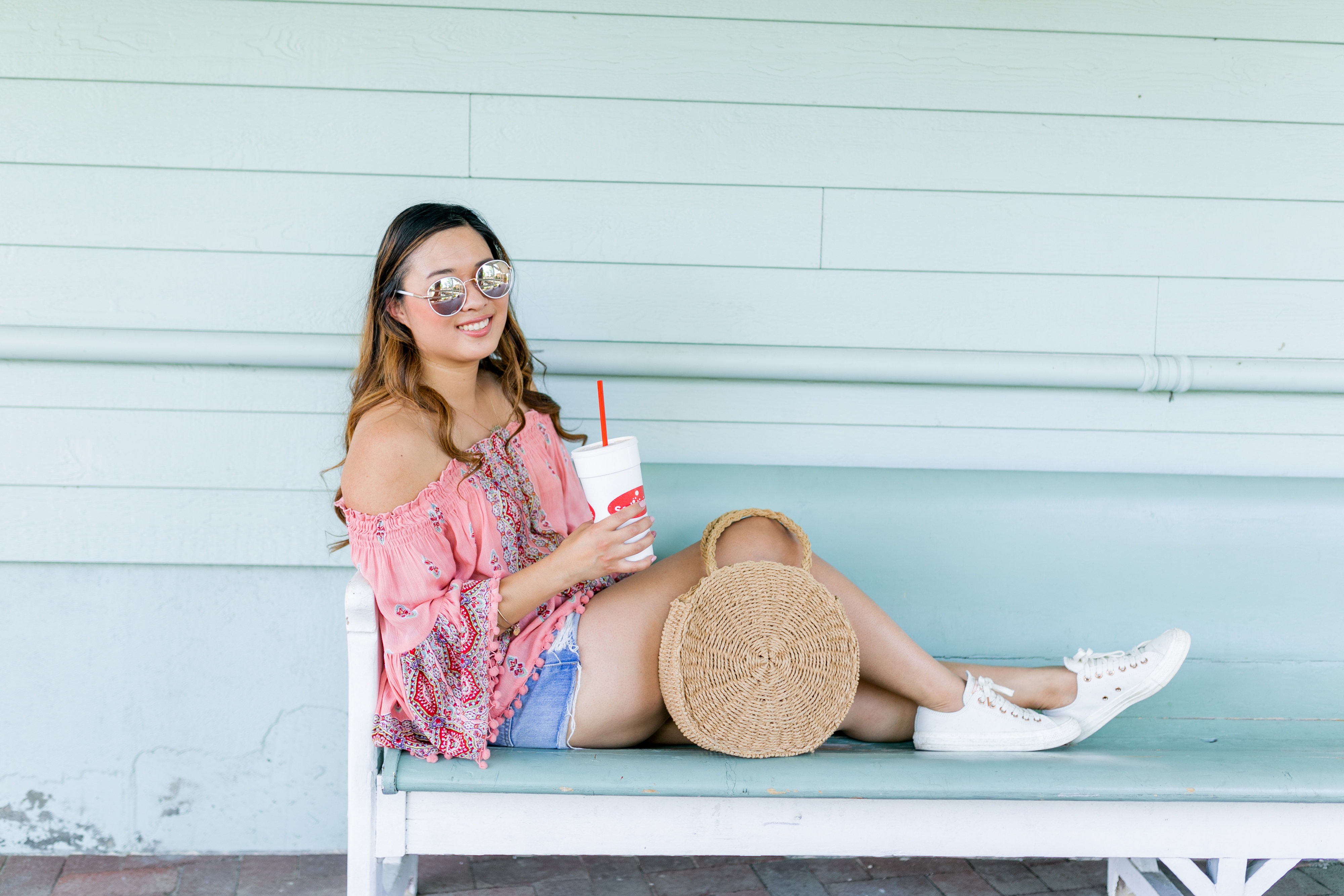 Y'all, I'm not gonna lie when I say that this Summer is hard, really hard. Work is picking up for me which means I need to travel from time to time (currently in Boston for a business trip). The kiddos are in full time daycare but we have been keeping them up late at night due to all the fireworks, fairs, and fun outdoor activities. And then with blogging, well there's like a million and one sales going on right now and trying to keep up with it and share it all with you… well let's just say, don't we all wish there was more time in the day? But, with all this going on, I've gotta bring my hustle and I wanted to share a few tips that have helped me along the way!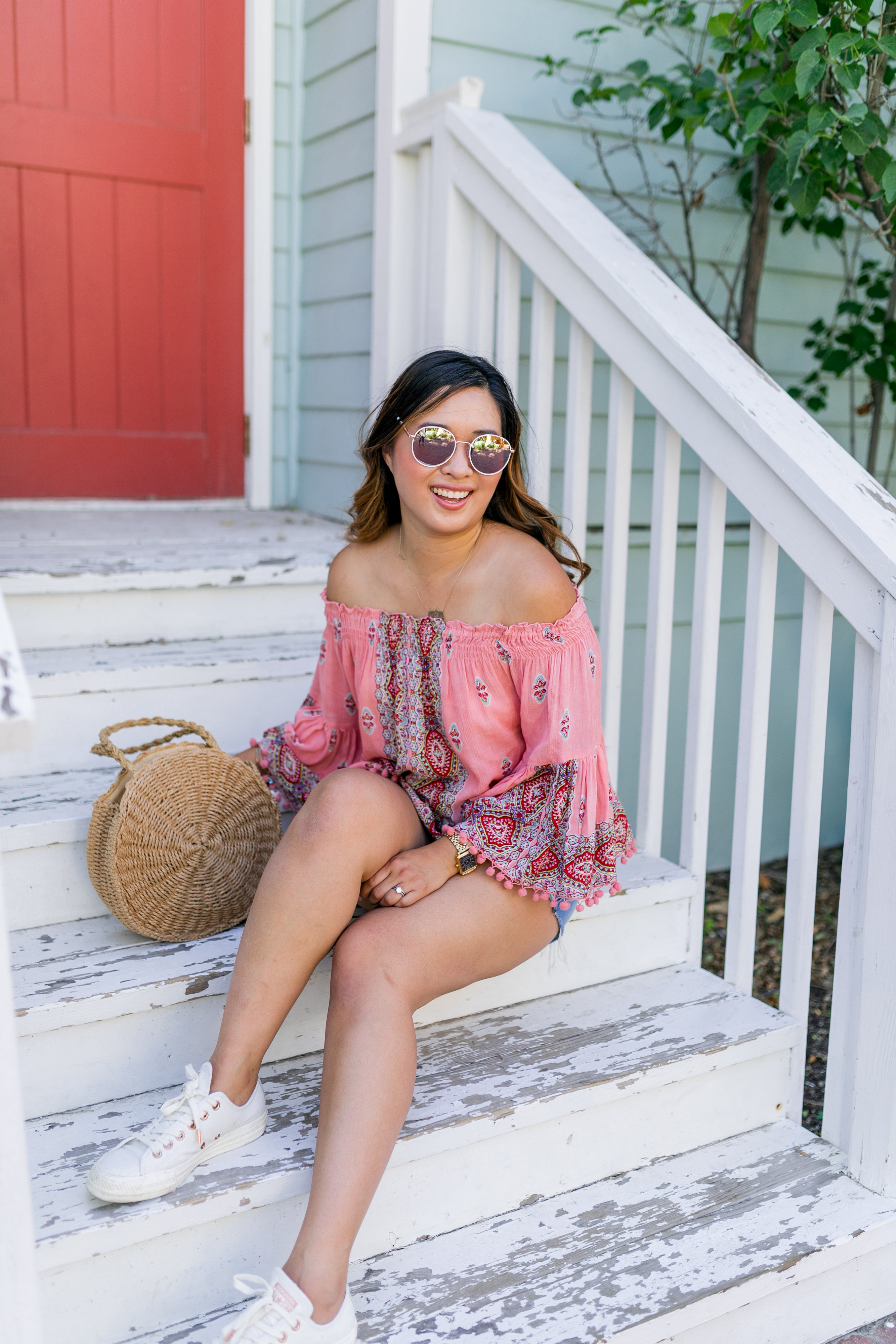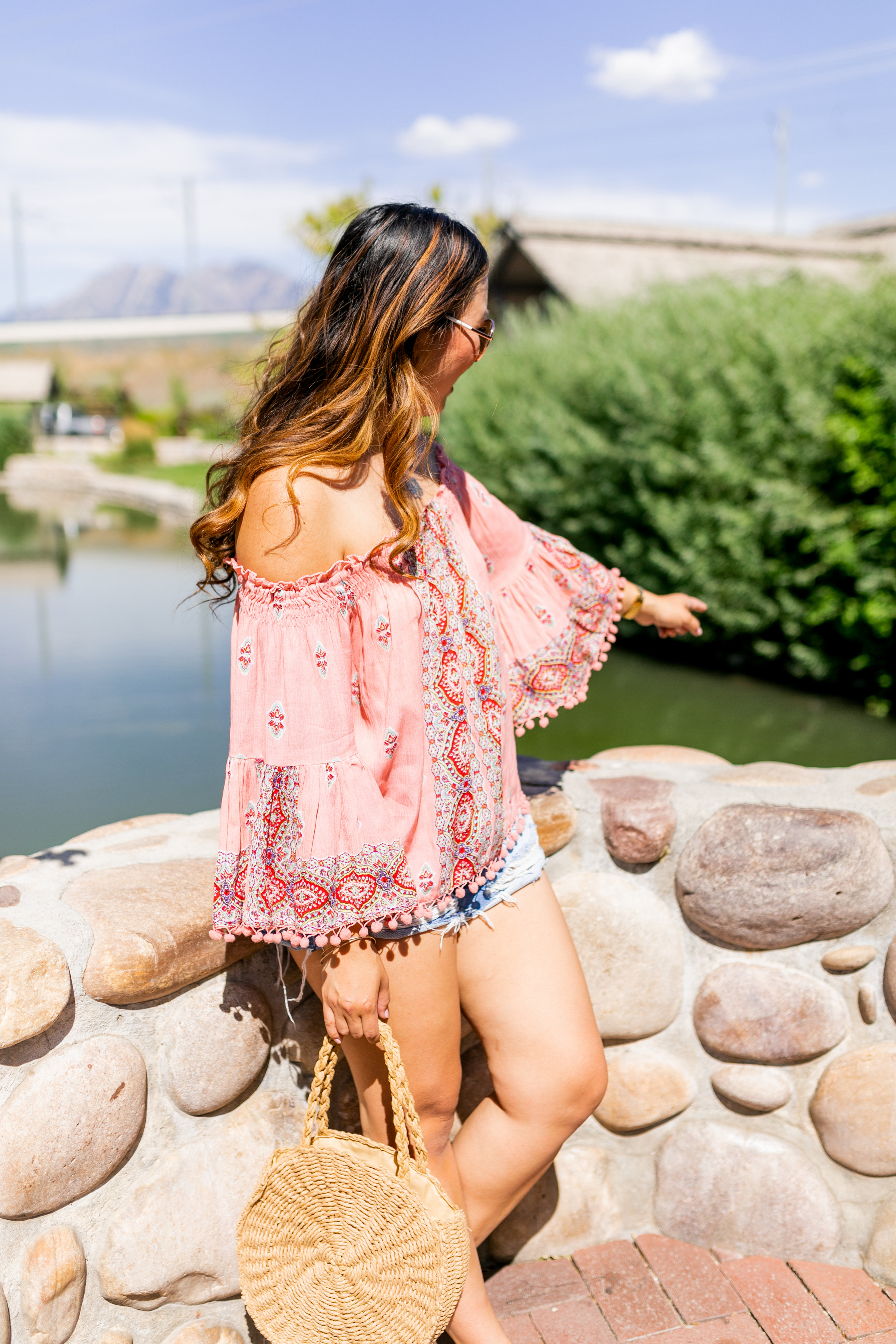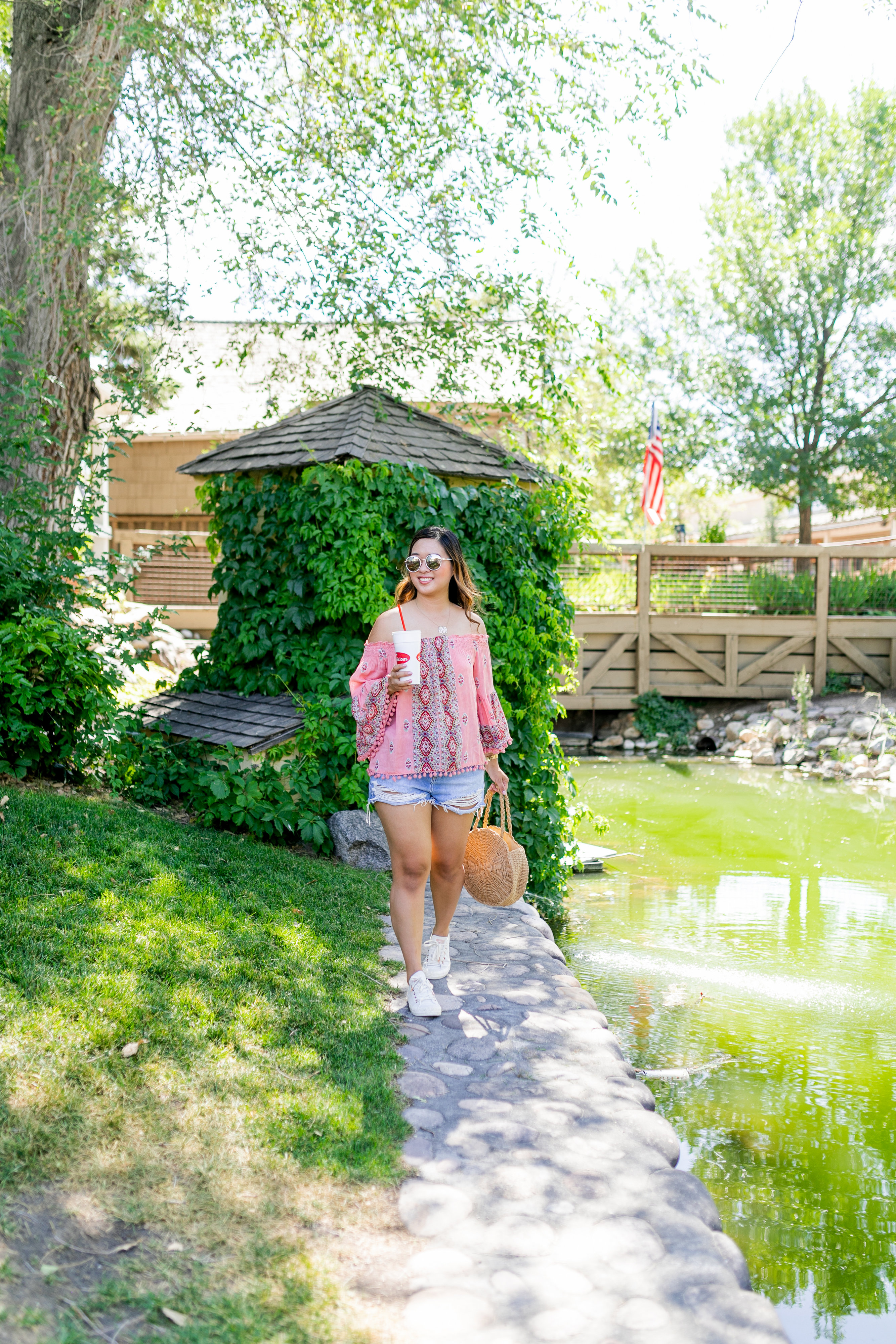 Top c/o Evereve | Shorts | Shoes | Bag | Sunglasses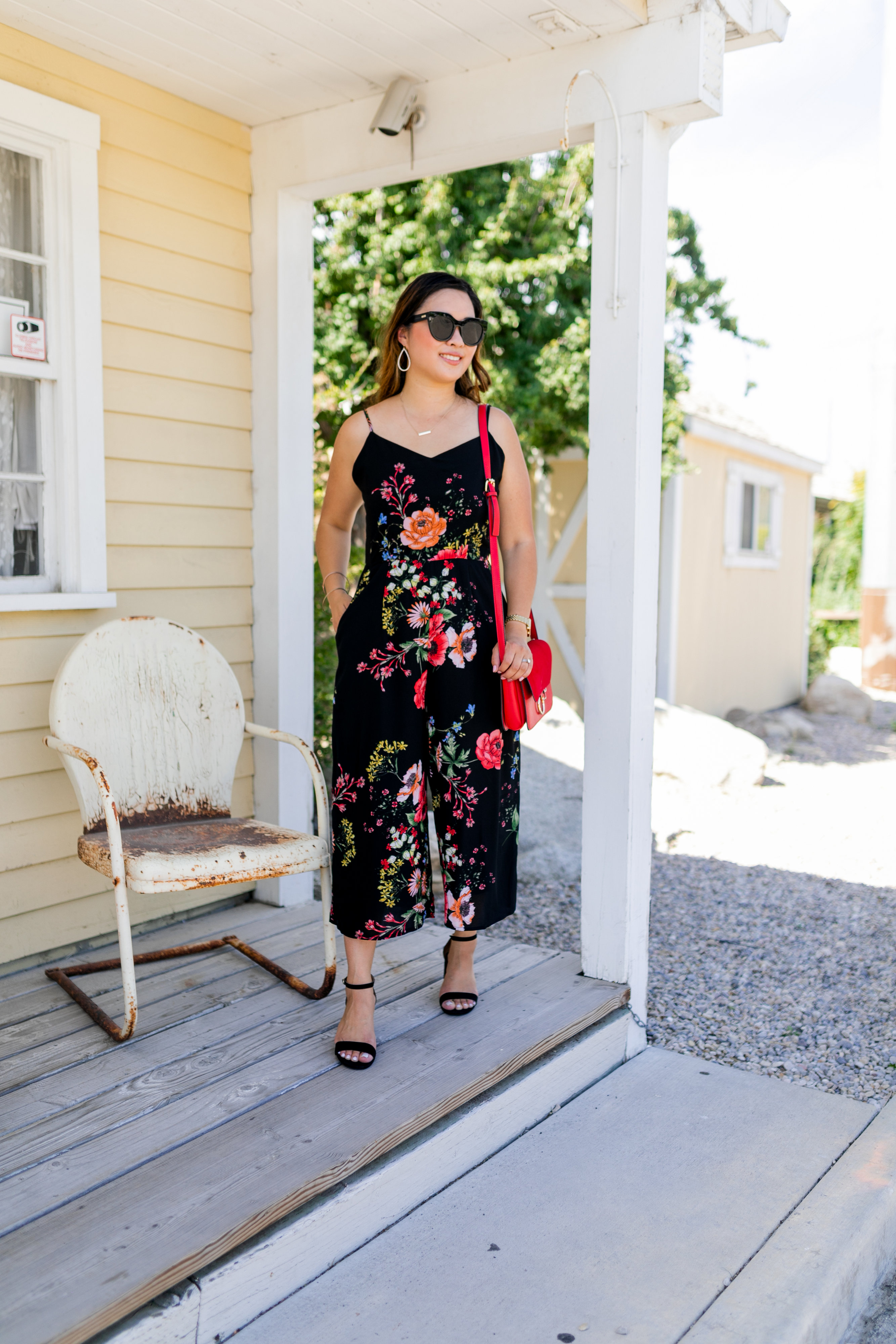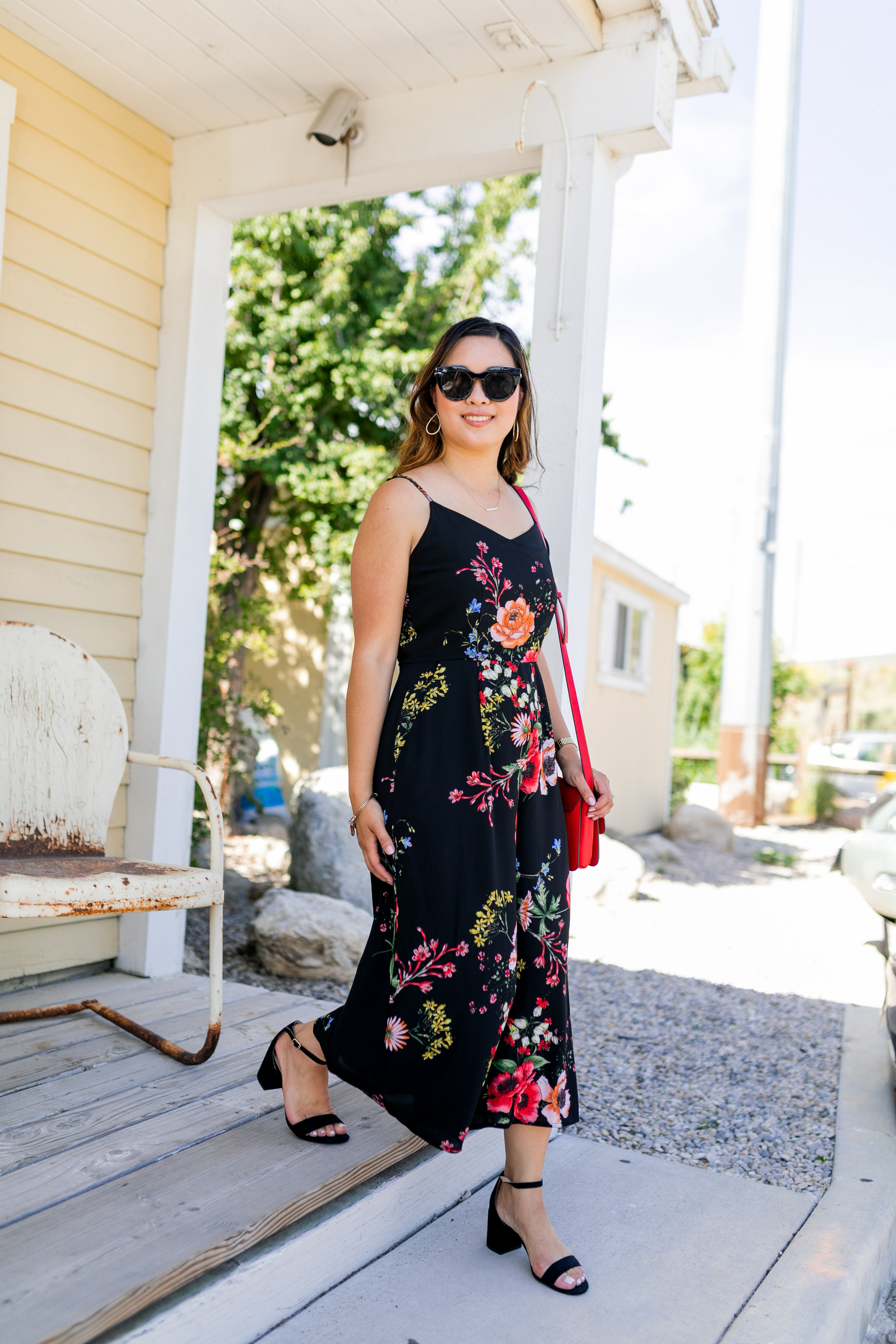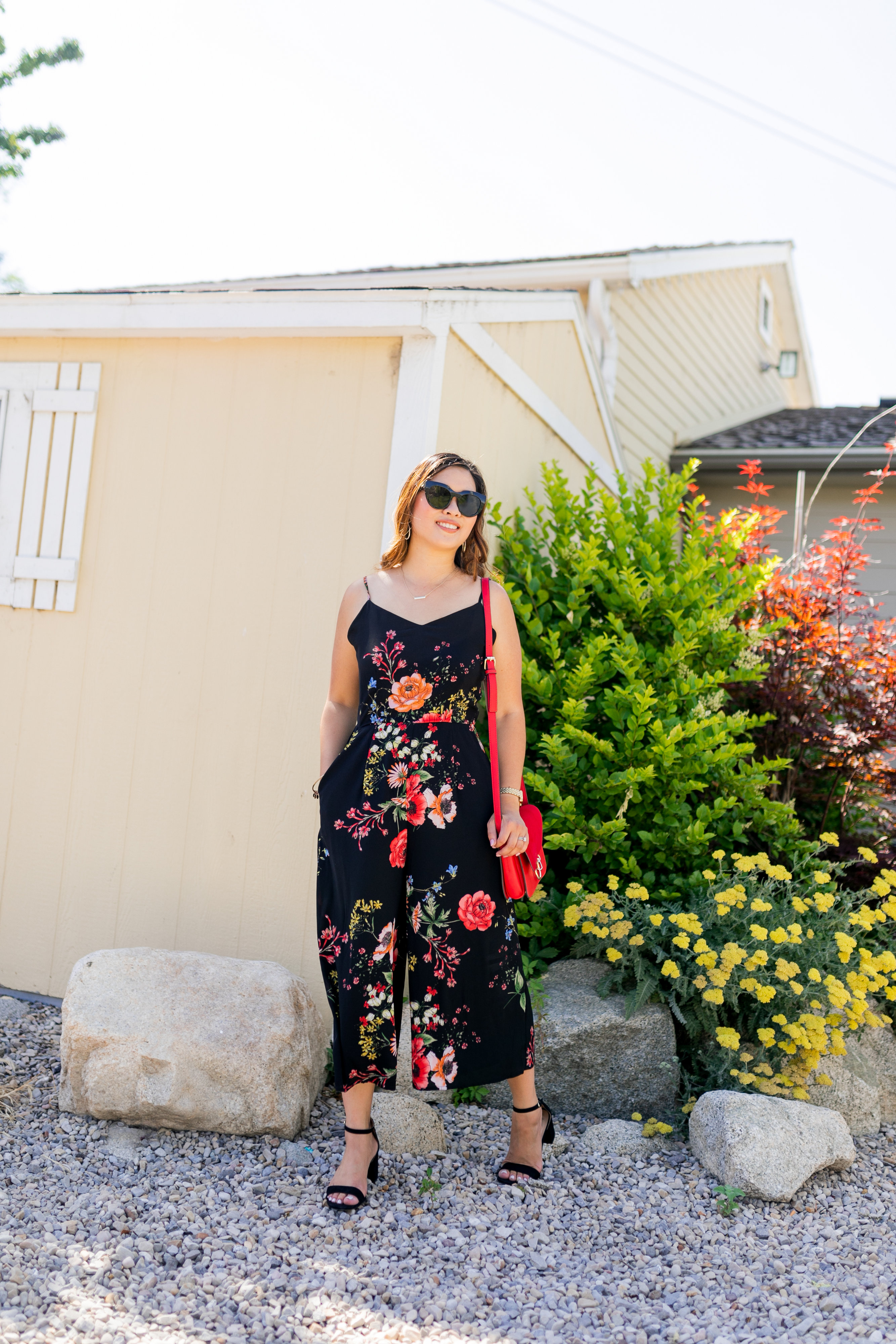 Jumpsuit c/o Evereve | Shoes | Bag | Sunglasses
On my Instagram post, I shared these 5 tips as my secrets to my daily hustle!
1. Work hard.
2. Plan ahead.
3. Hire help.
4. Be kind.
5. Have fun!
Well, there is more to it like late nights, giving yourself time to relax, building connections, and just trying your best… but hey, there's only so many hours in a day!

But one trap that is SO easy to fall into is comparing yourself to others. I may not be the most creative or fun mom, I may not be the blogger that is able to share the best deals, but what matters is that I try my best and "you do you". The best advice of all is to not worry about what others are doing, but to focus on yourself and follow your light! 👊 We've all got our daily struggles and a million and one things on our to do list. Not one person is "better" than another, we are all just different, and when I think about that, it really brings things into perspective. Lately, I've really been trying to prioritize my time to the best of my abilities, to be able to tackle the most important things first, and then if I have time leftover, to tackle the others. In the end, isn't the most important thing that we and our kids are able to lead a happy and healthy life? When I look back at the bigger picture of life, it really helps me to focus on what's truly important.

*I was compensated by Evereve with a gift card, all thoughts and opinions expressed are 100% my own.