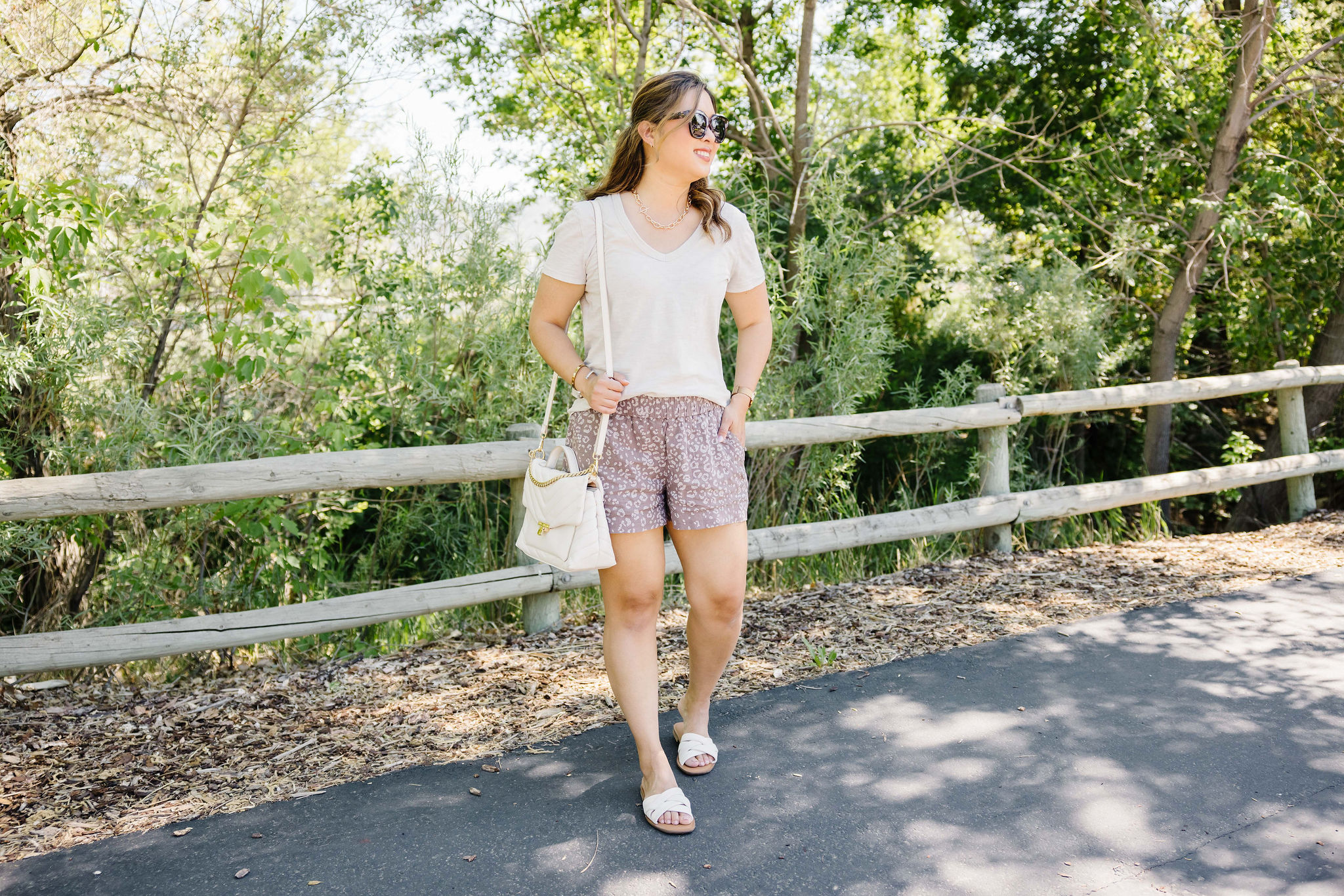 Eeeks! I am so excited today to be partnering with Target to share 6 affordable and easy outfits to wear this Summer!! You all know that Target is a GO-TO for me for basics such as their tees and tanks as low as $5 and shorts as low as $15! I've been shopping these items from there for years! The brands A New Day and Universal Thread are my absolute favorites for these basics, but they also have great dresses, skirts, jackets, shoes, jewelry and more too!!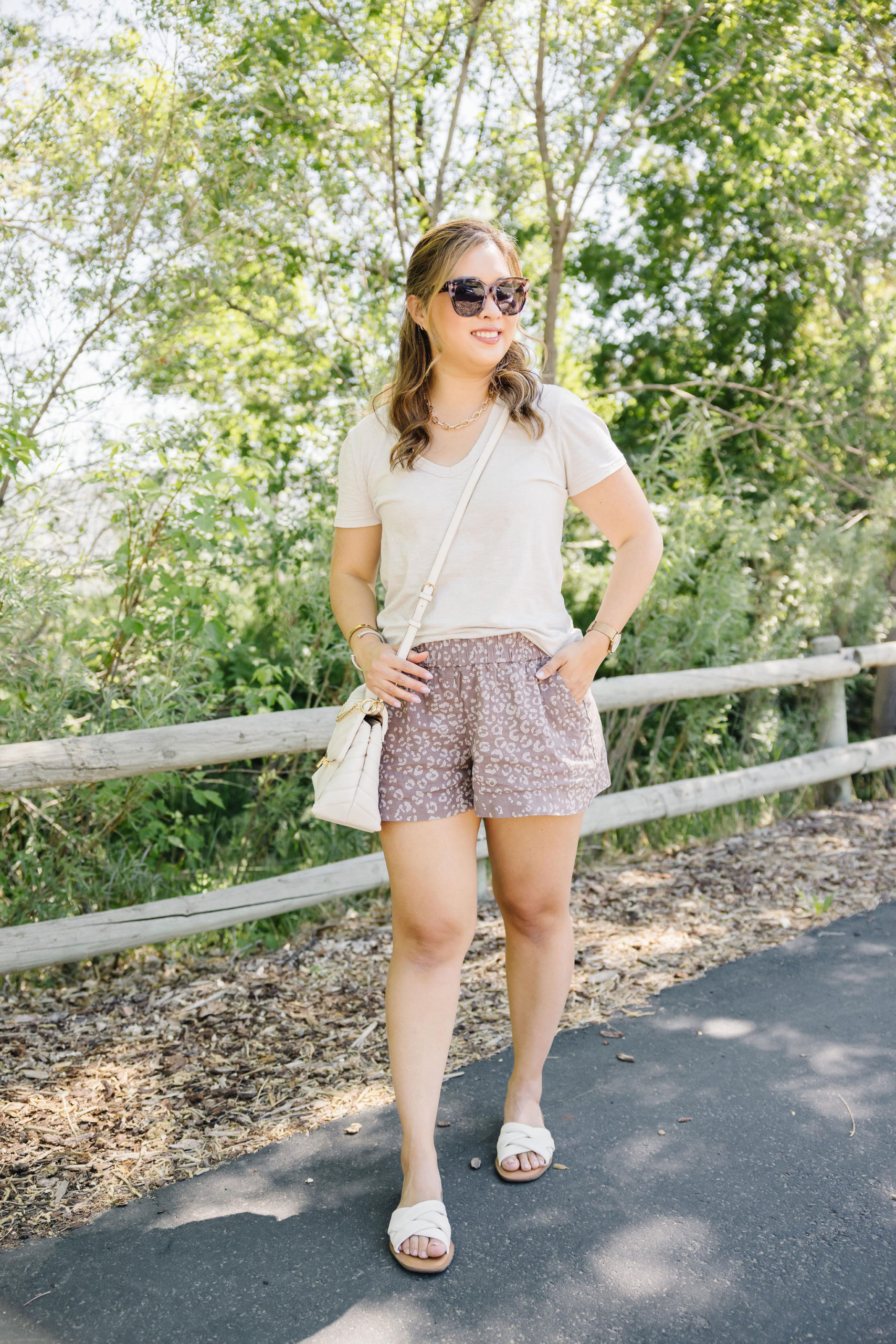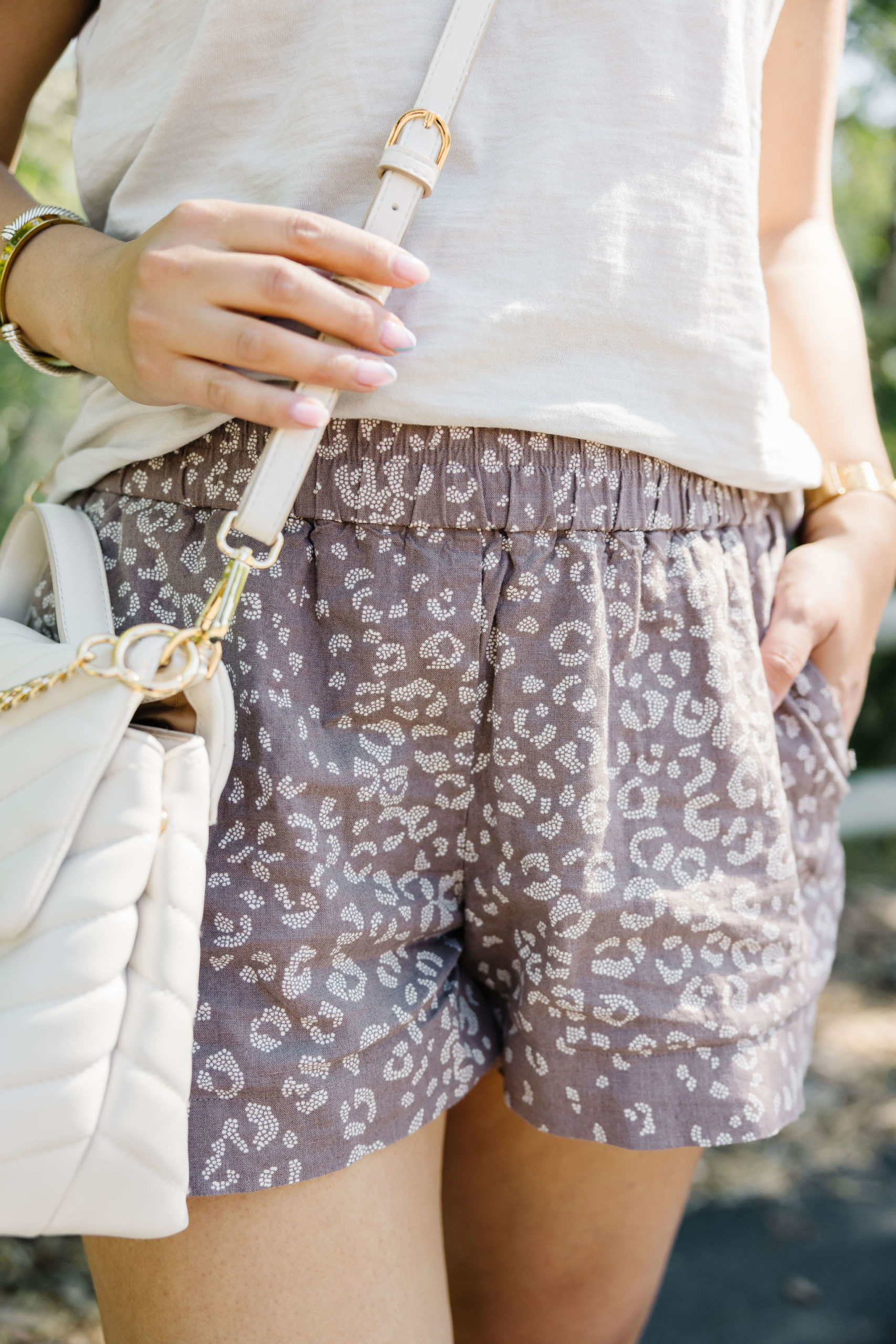 Top: Medium // Shorts: Medium // Sandals //Sunglasses // Bag
A tee, shorts, and sandals look is such a staple for Summer!! It's easy to throw on and wear and so comfortable! I think I own this $8 tee in a like 5-10 colors now, no joke!! The $17 shorts are an easy pull on short and come in a ton of cute prints!!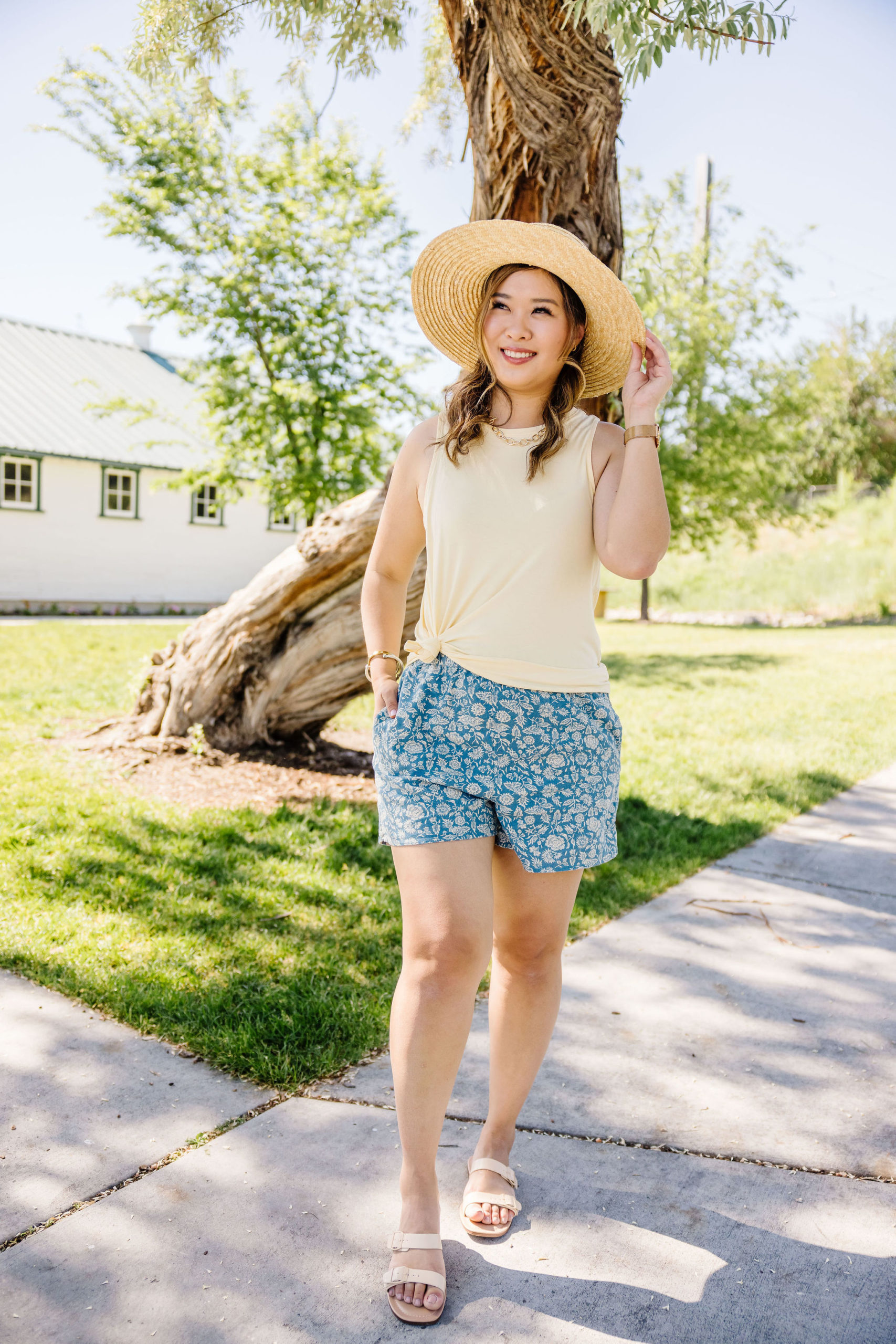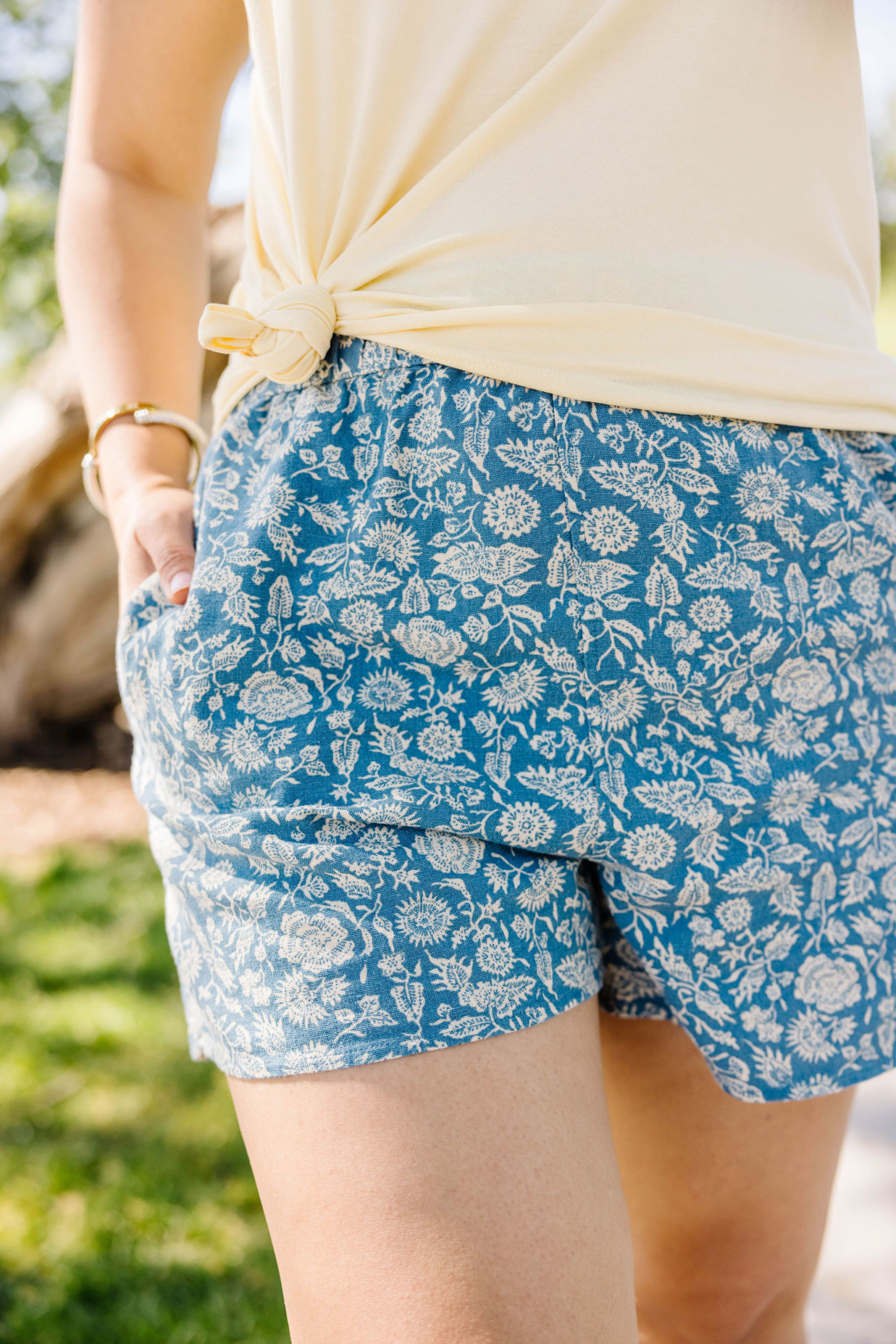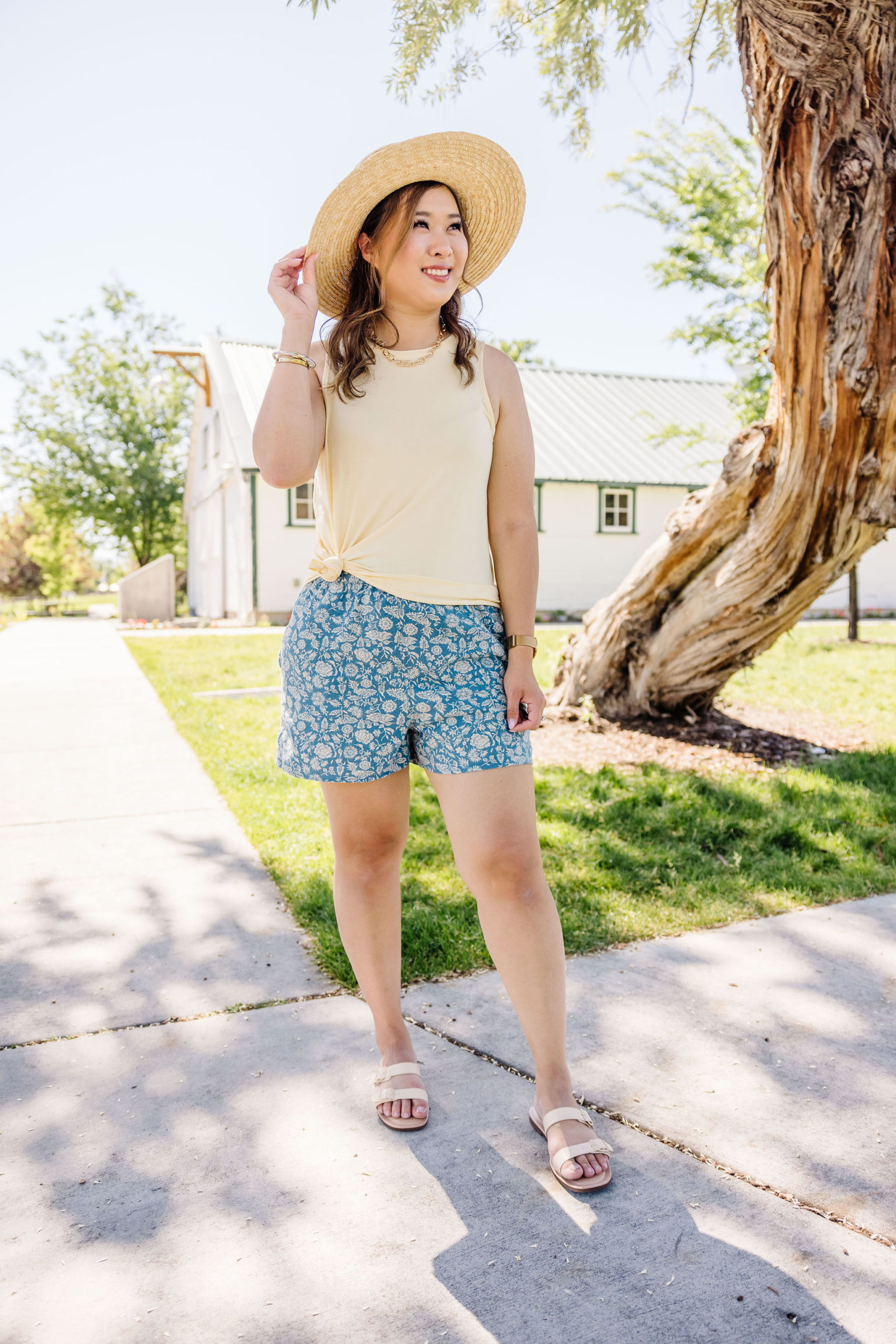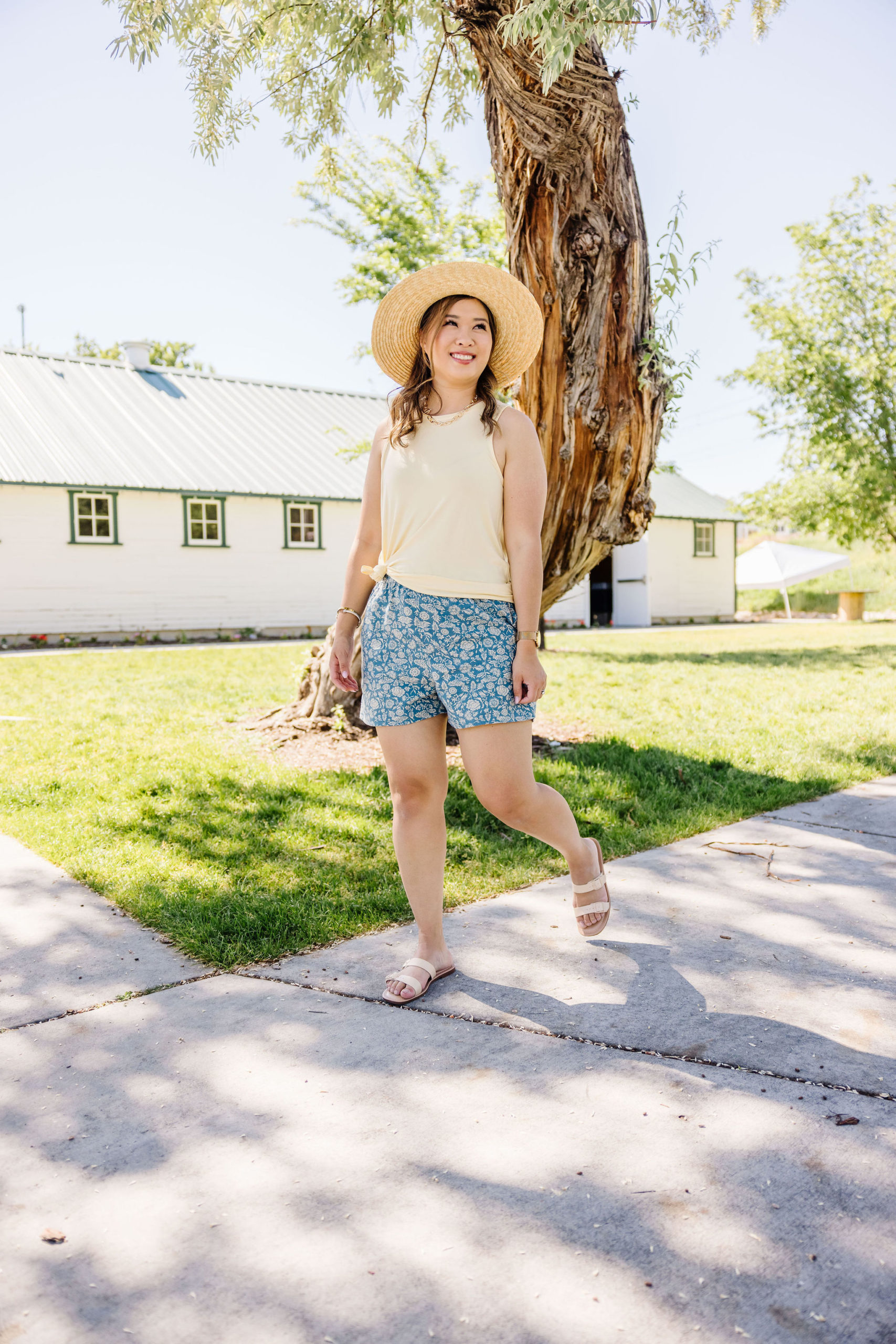 Tank: Medium // Shorts: Medium // Sandals // Necklace // Hat
For those of you who have unbearably hot weather, you will LOVE this $8 tank! It does have bigger armholes though so you may want to wear it with a sports bra. These $15 floral shorts are similar to the first pair, high rise and pull on! I also have it in the pink stripe!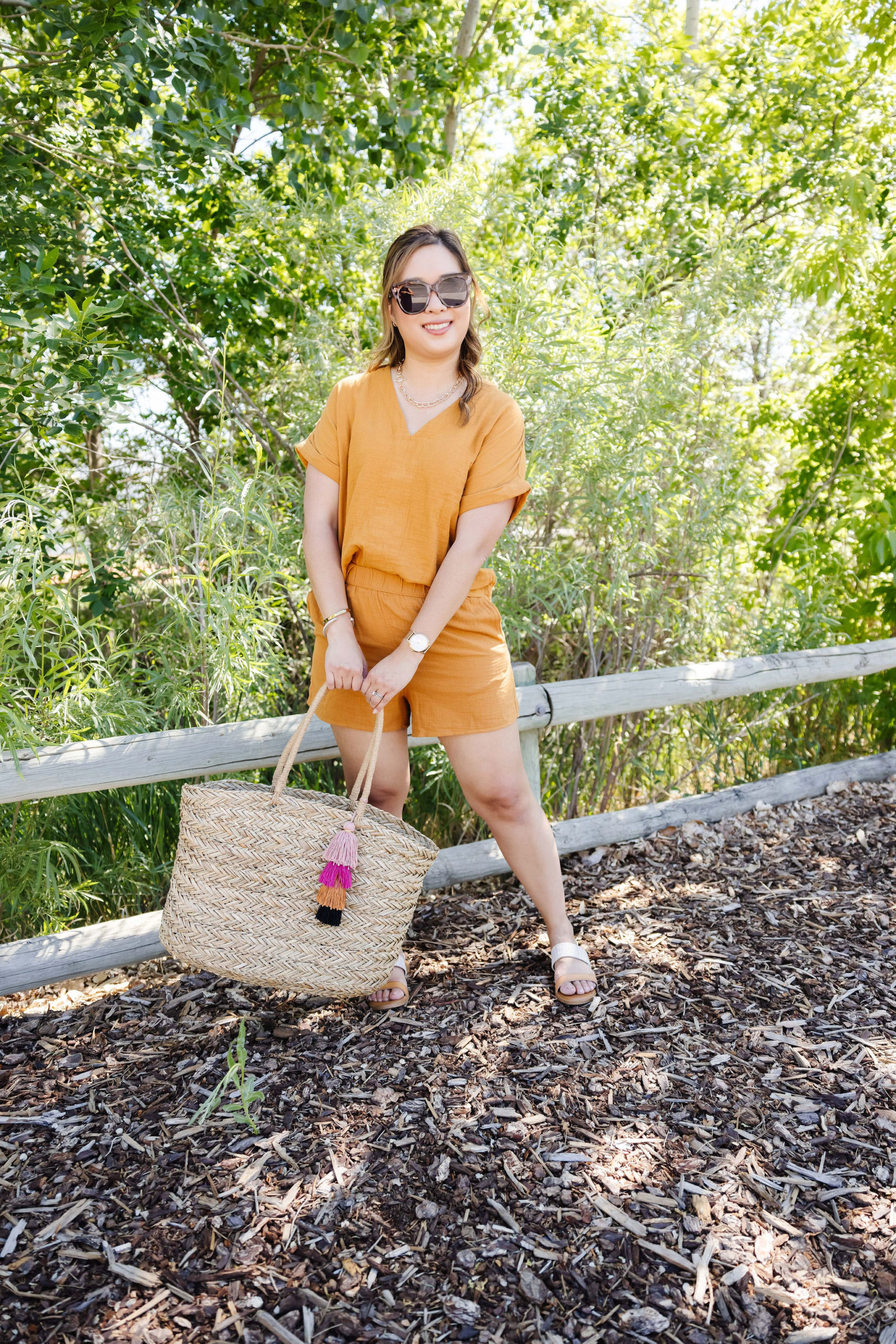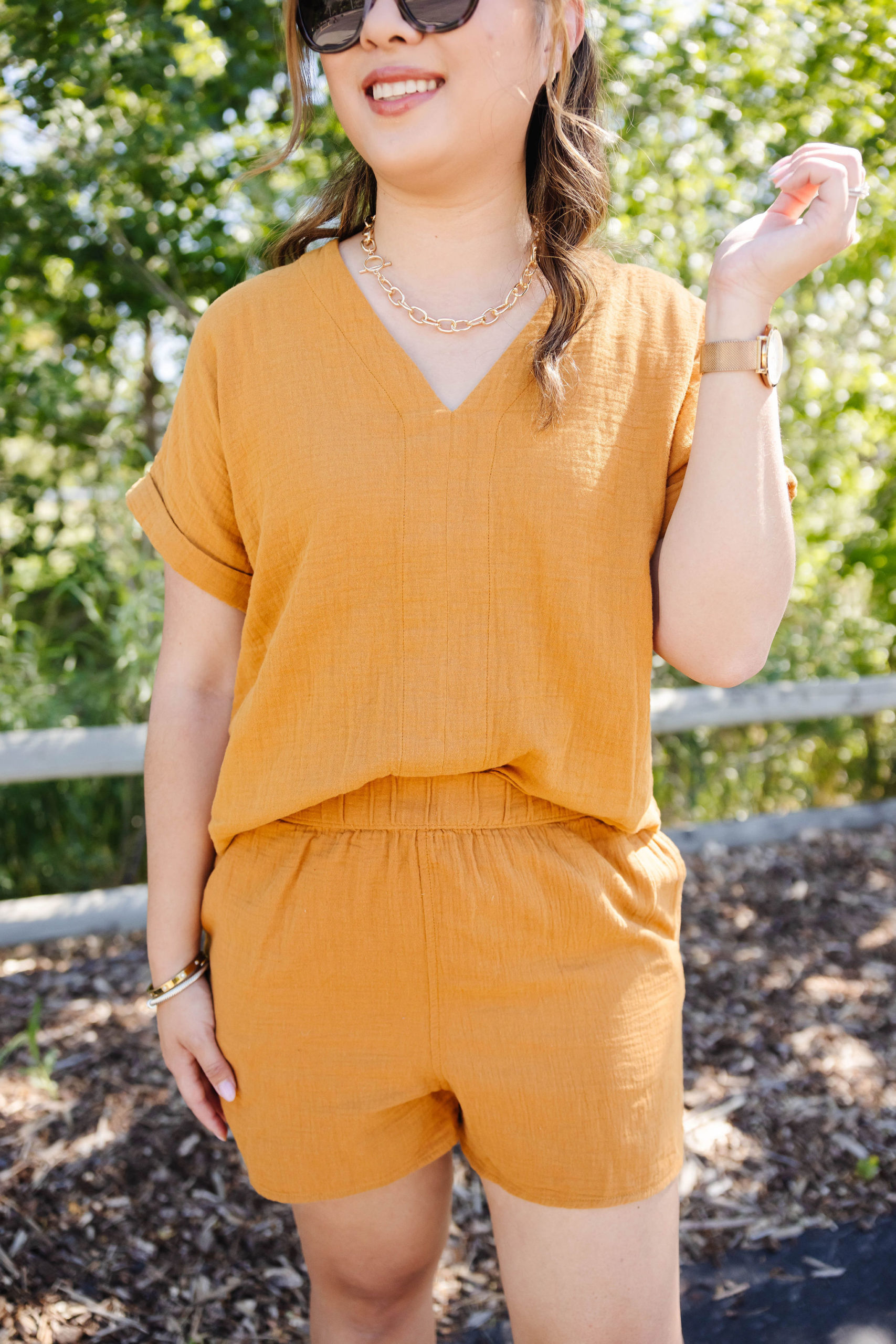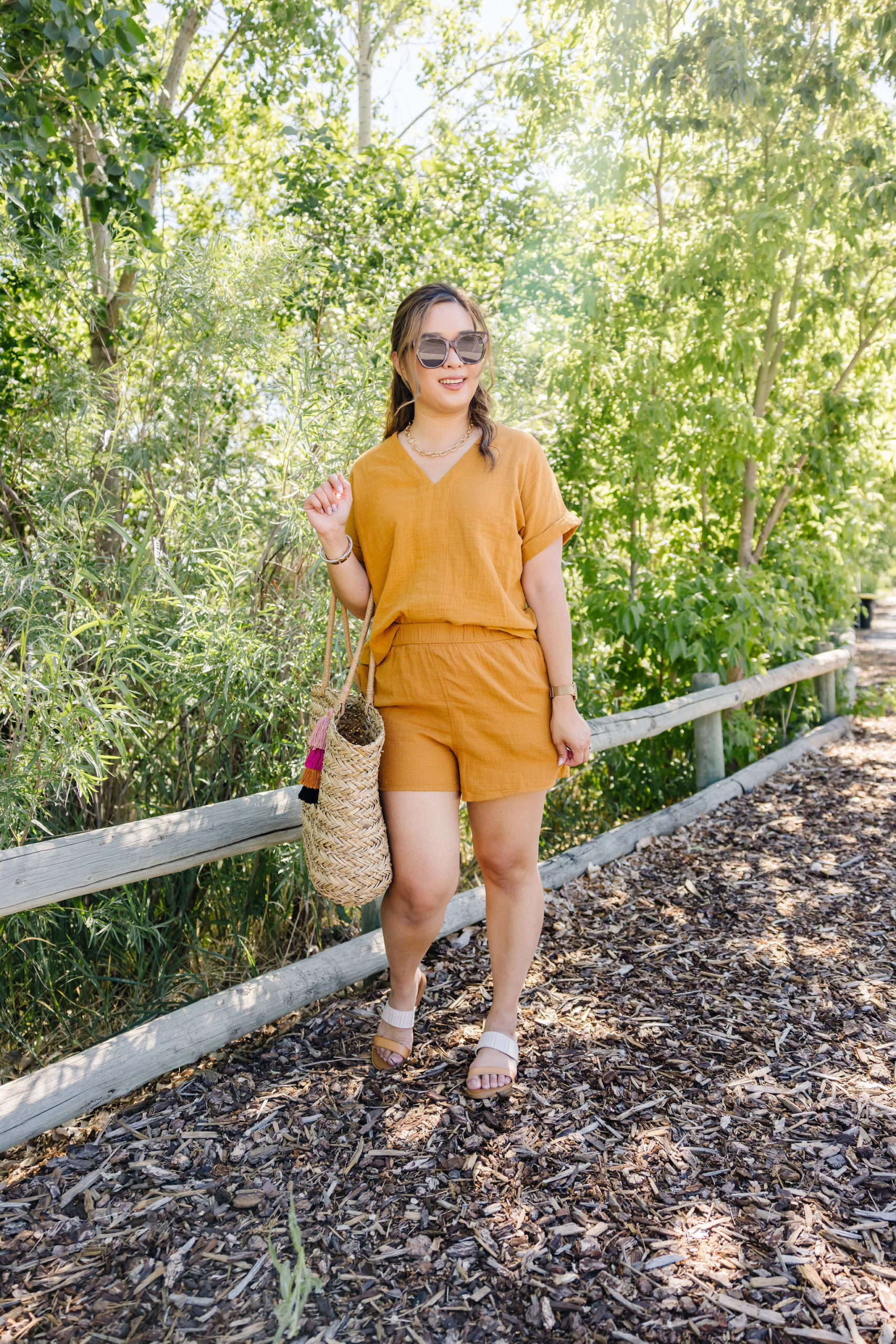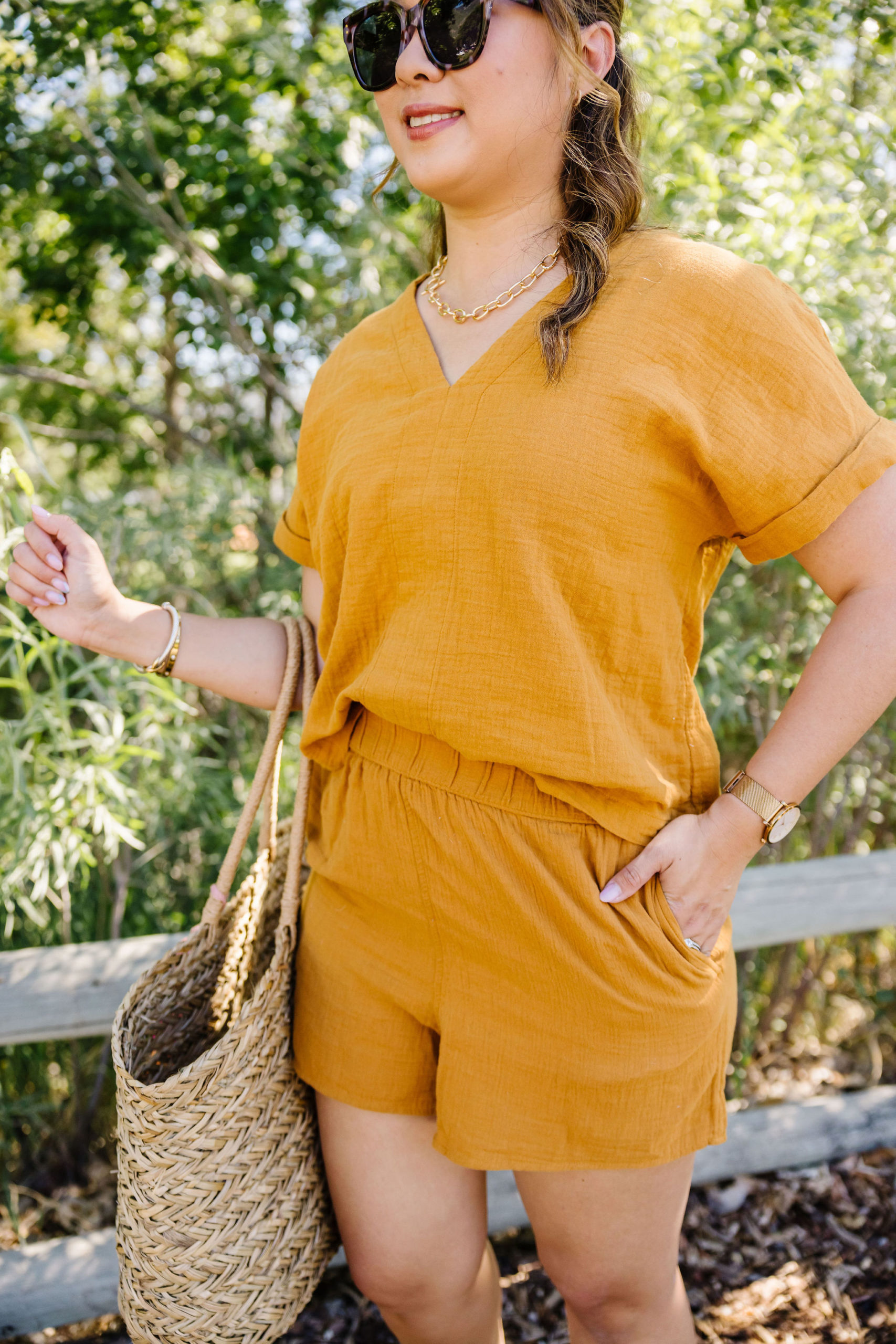 Top: Medium // Shorts: Medium // Sandals // Sunglasses // Bag // Necklace
At $15 a piece, you cannot go wrong with this cute and comfy tee and shorts set! It comes in SOOO many different colors, is lightweight for Summer and trust me, you'll get a lot of people asking you where you got it!!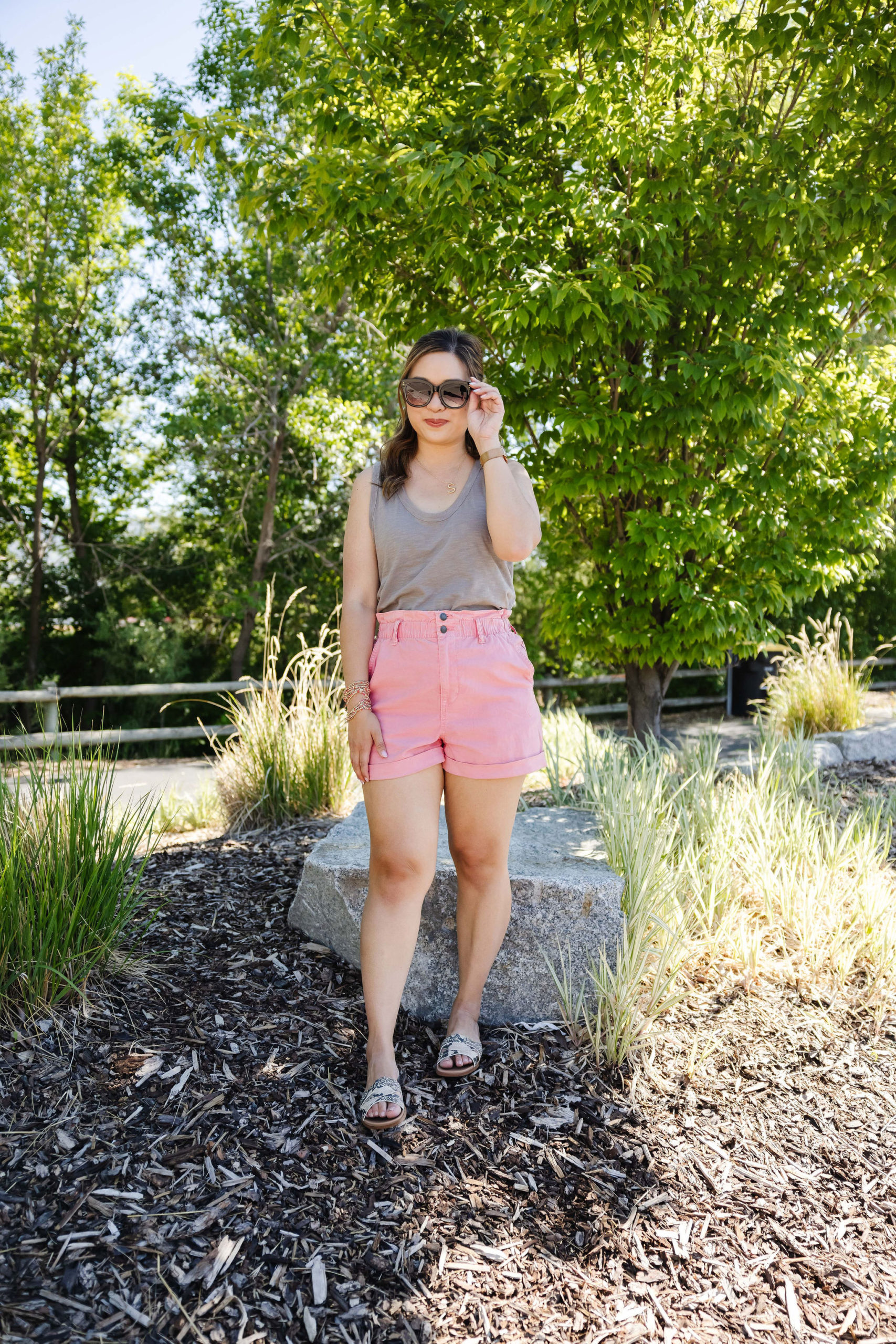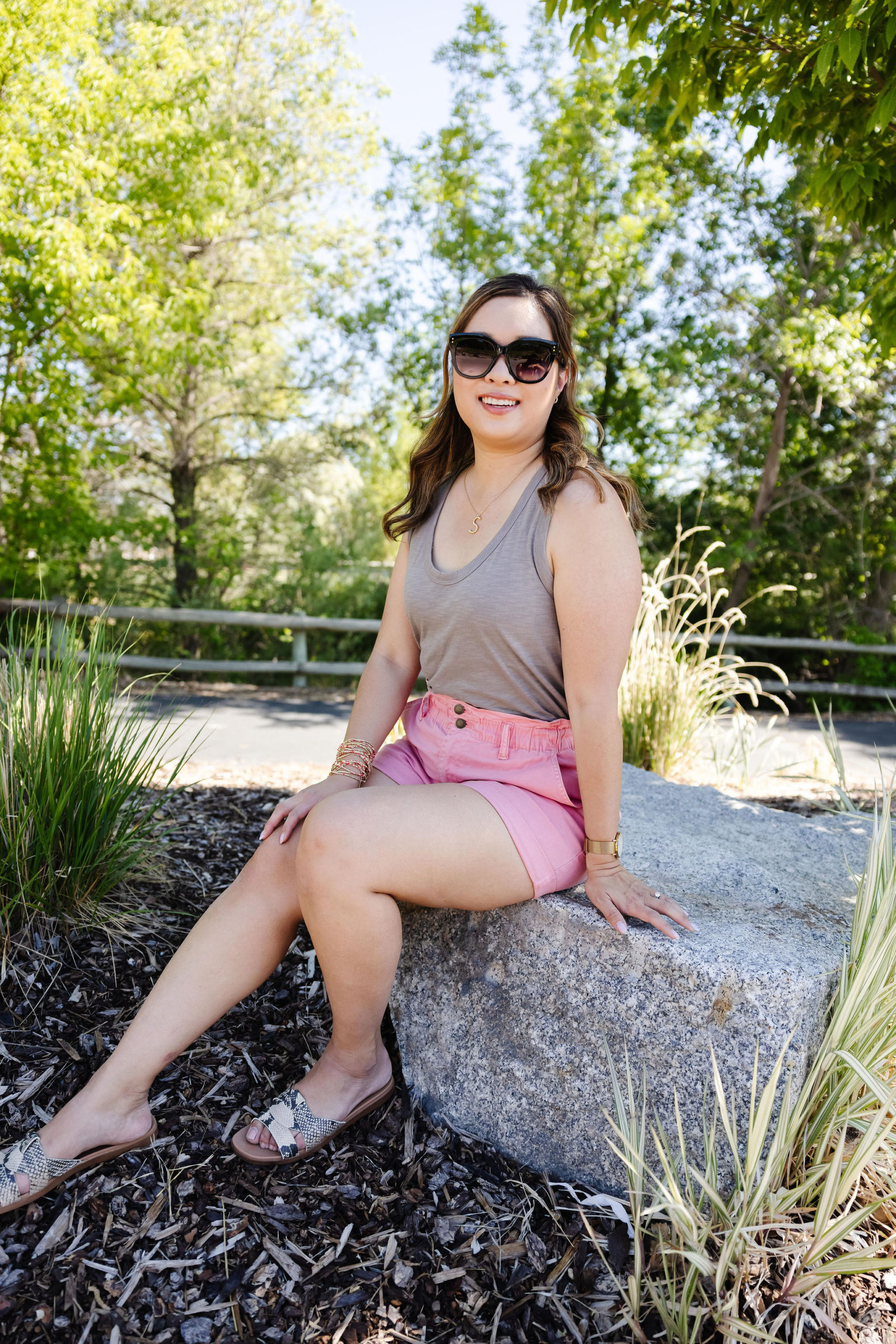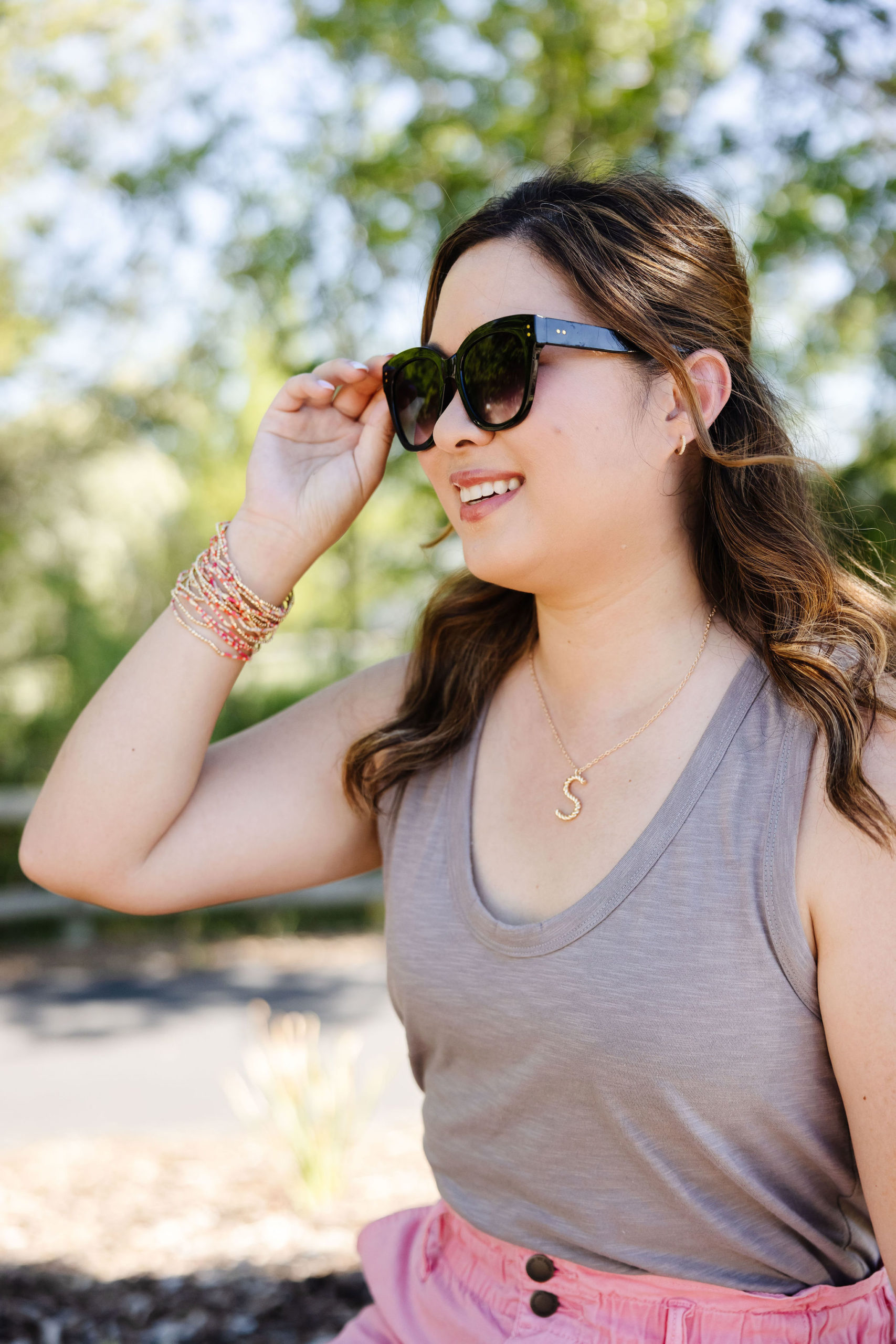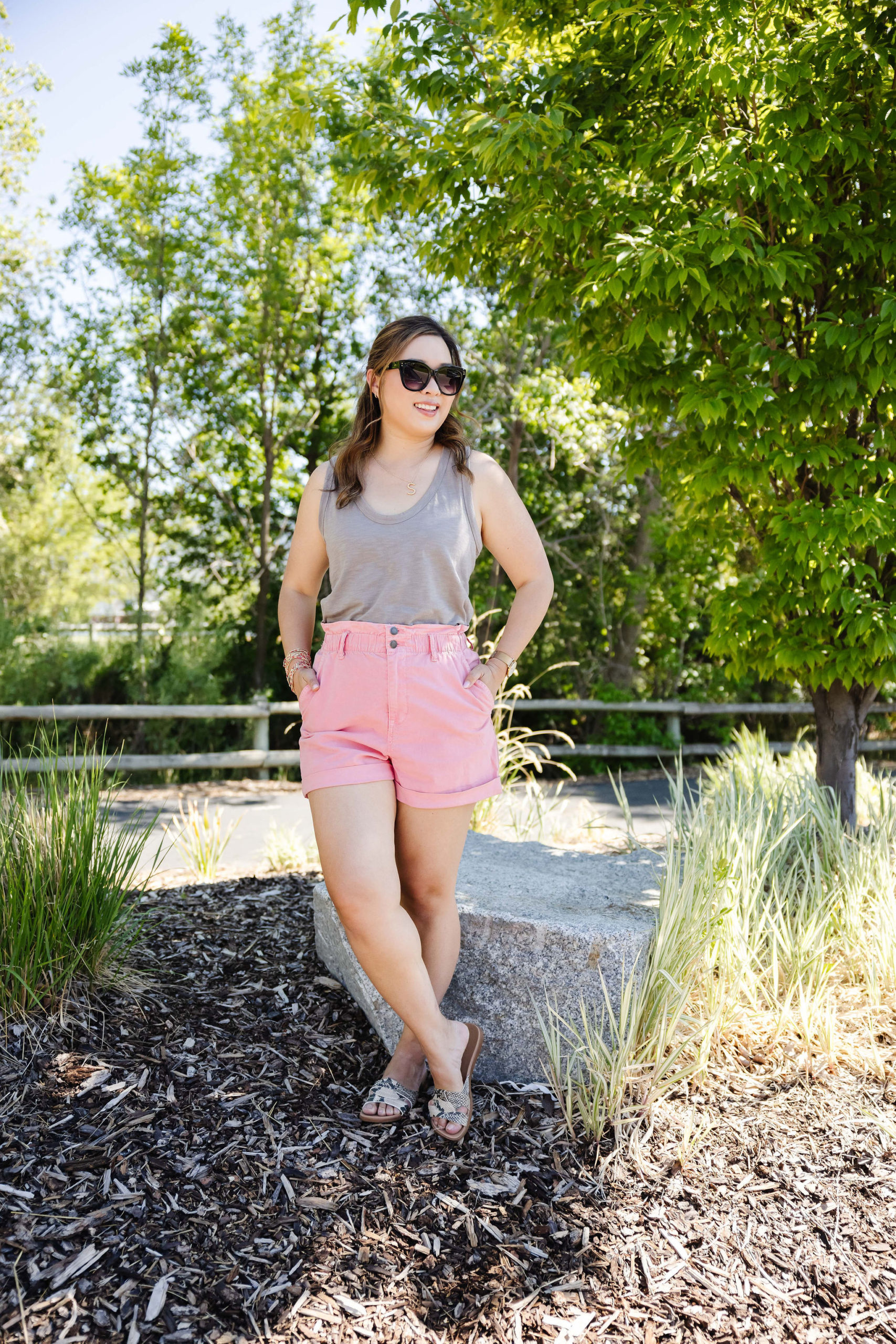 Tank: Medium // Shorts: Small // Sandals // Sunglasses // Necklace // Bracelet
I love this tank because it has thicker straps, is a slightly thicker but still lightweight material, and it's only $5!! How fun is it paired with these high rise button shorts!? The pink color is SOO fun!! These run big though, so make sure to size down!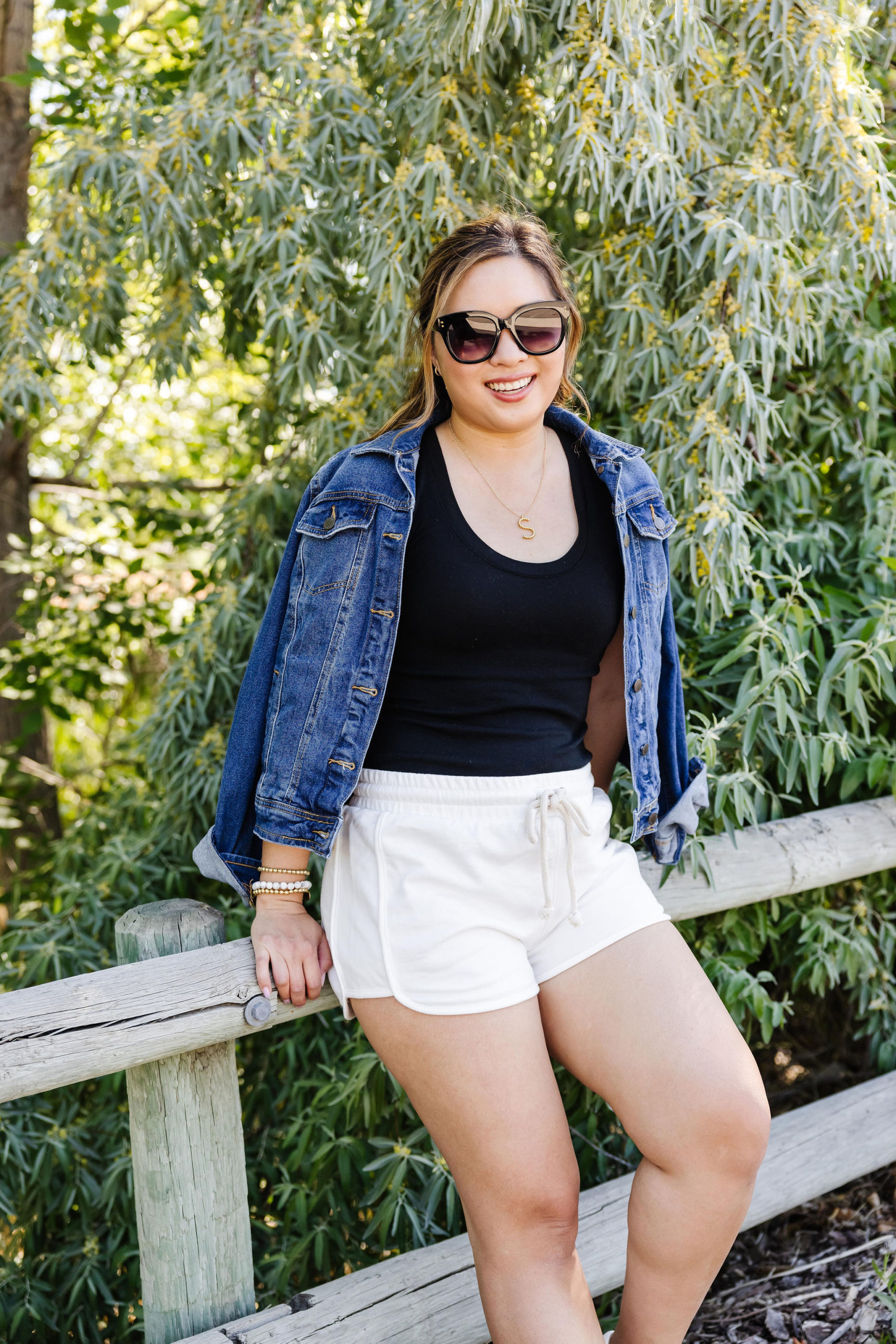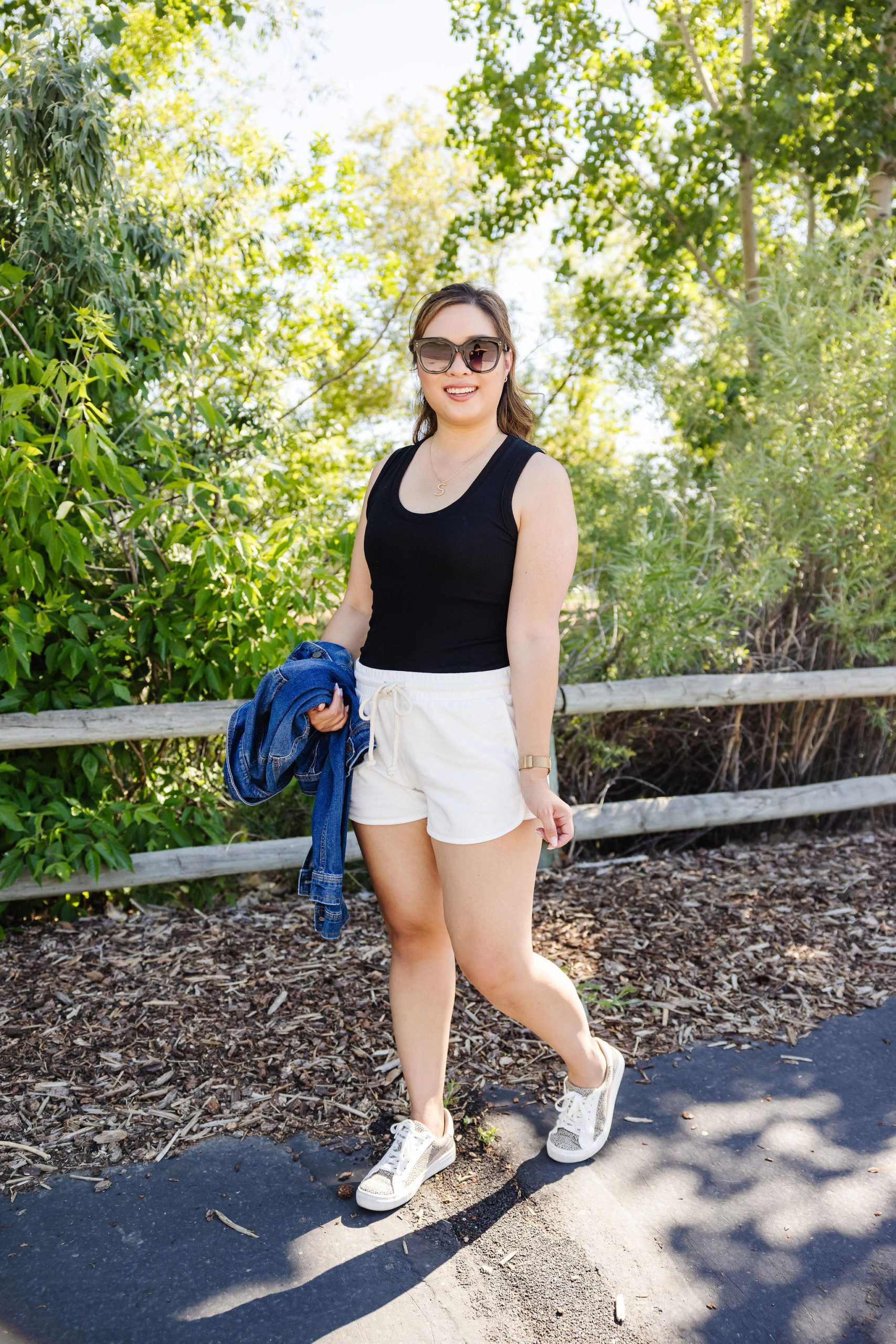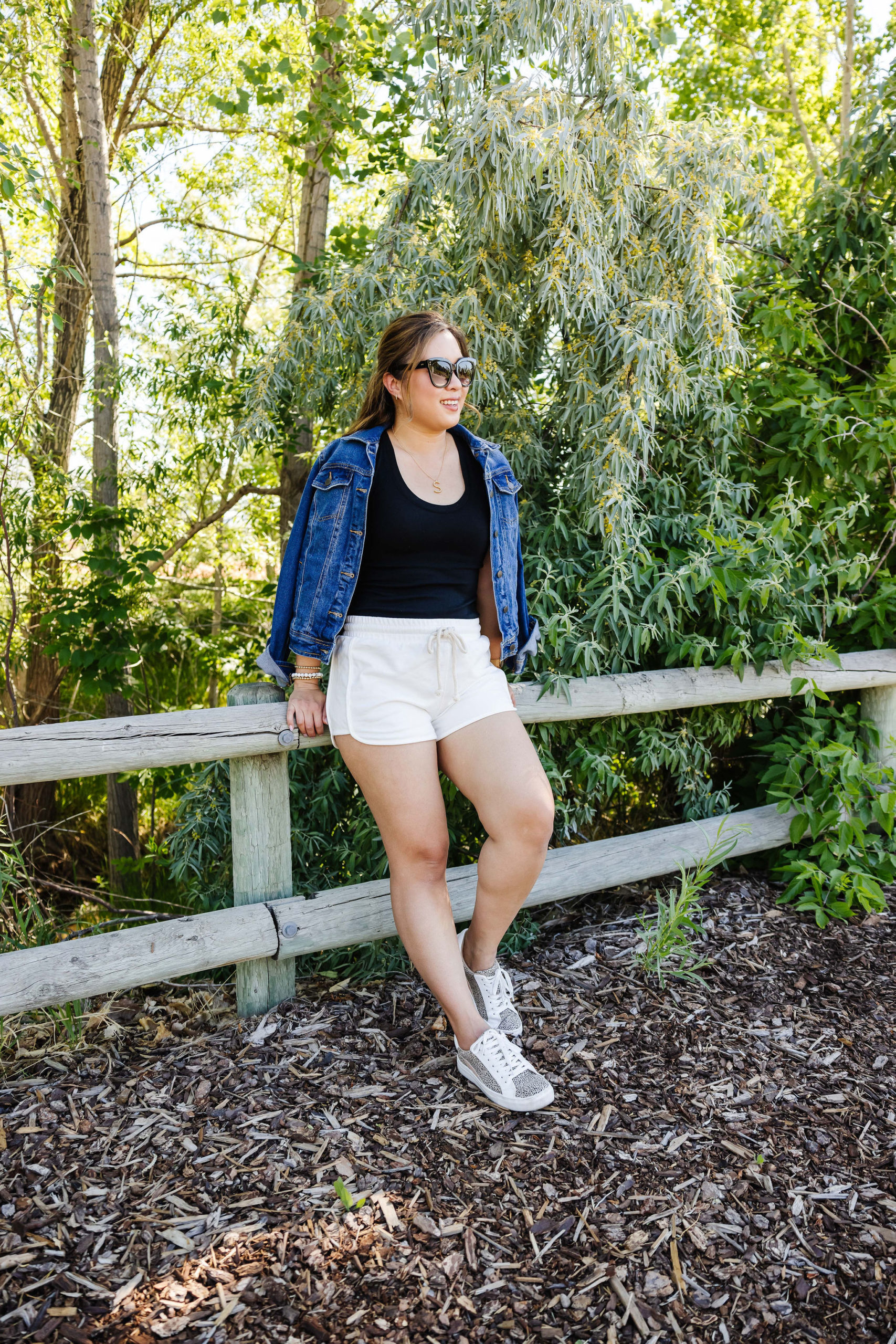 Tank: Medium // Shorts: Medium // Denim Jacket: Small // Sneakers // Sunglasses // Necklace
These $5 slim fit tank tops might be one of the top sellers of this year so far, no joke!! It is the perfect comfy tank, fits snug to your body, but is not restricting. If you don't like bodysuits, but want a bodysuit look, I highly suggest grabbing this tank in multiple colors before they are gone!! I paired it here with some comfy $15 terry shorts that come in a ton of colors!!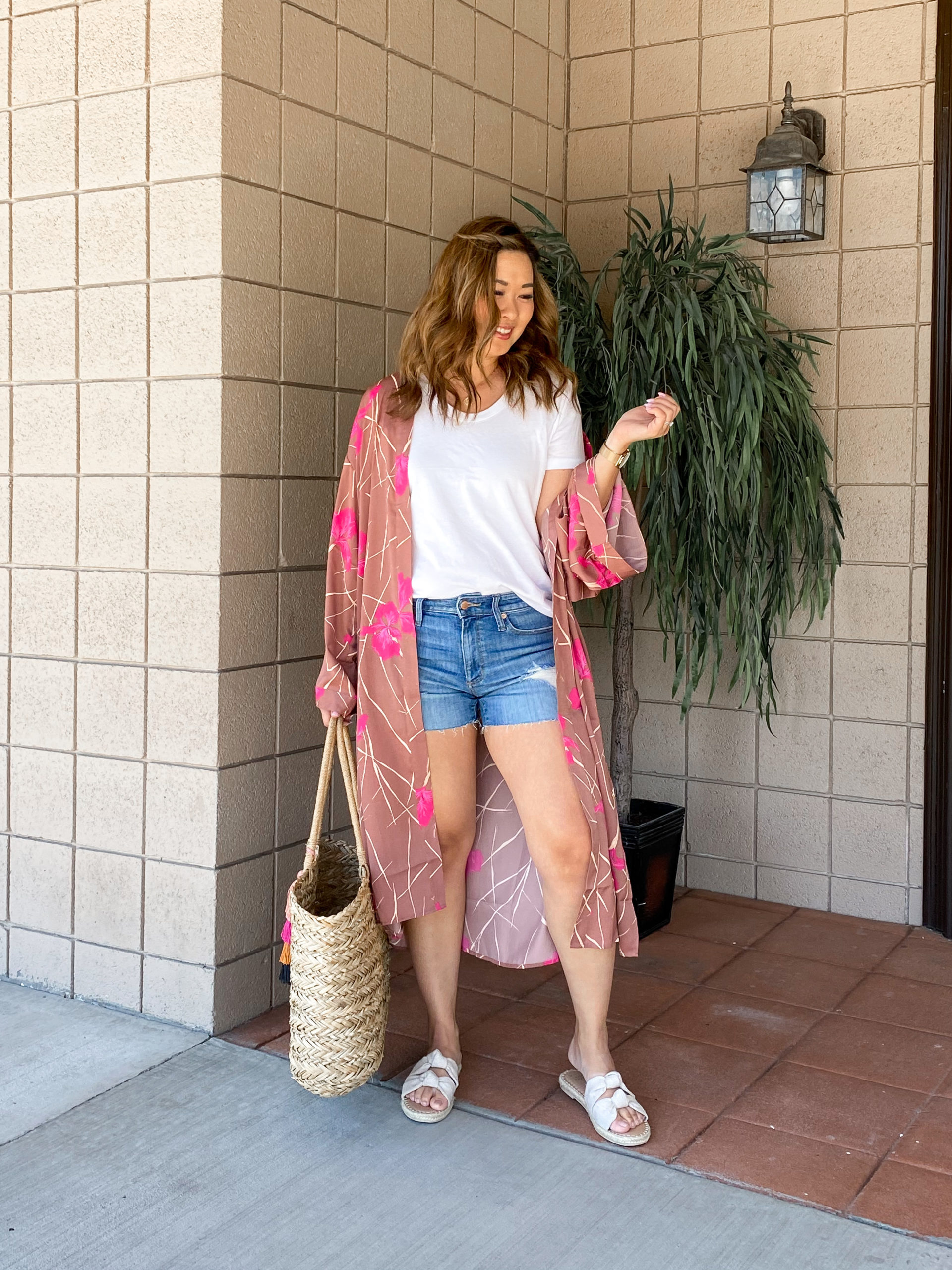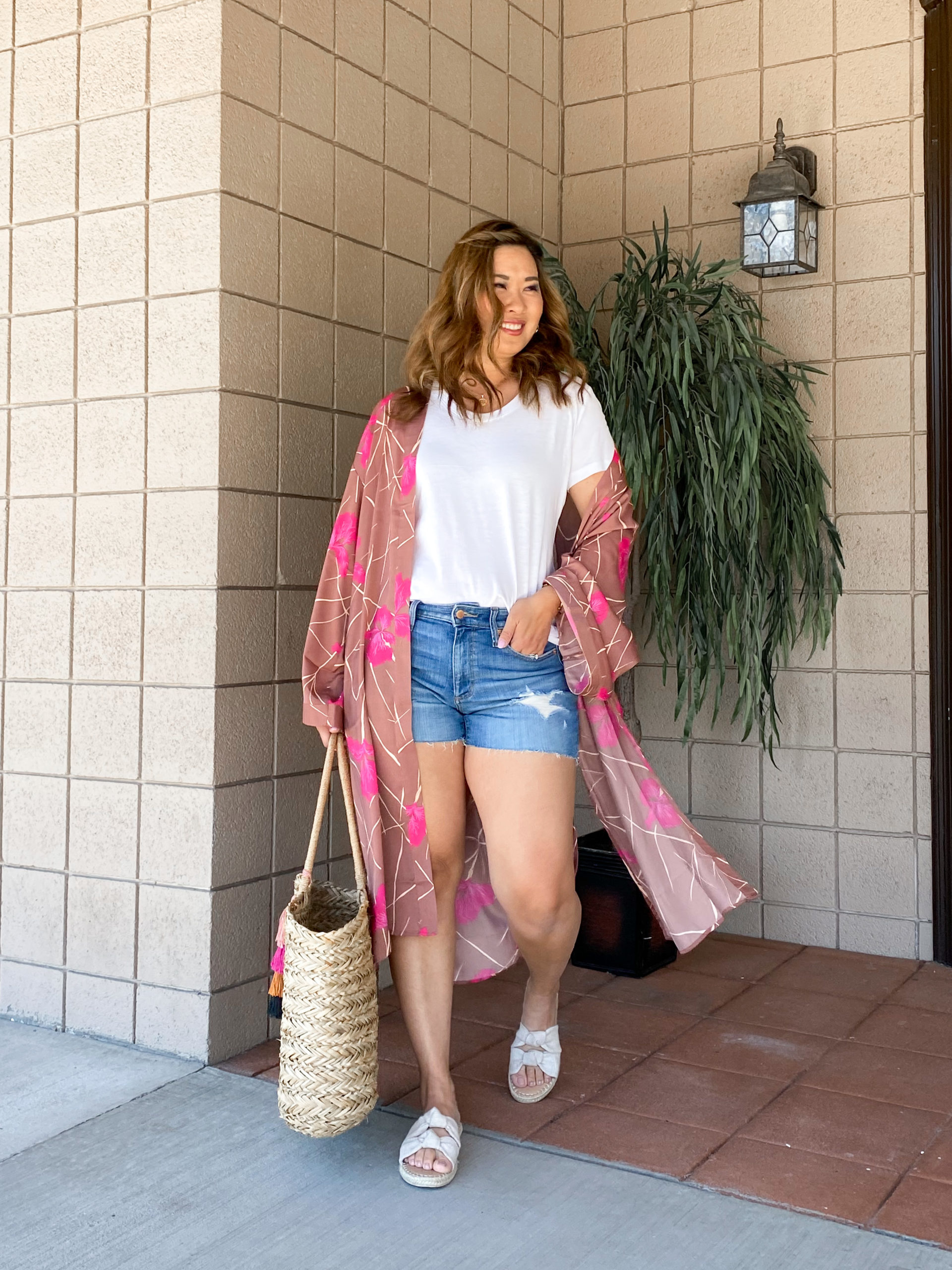 Tee: Medium // Shorts: 6 // Kimono: One Size // Sandals // Bag
And last but not least, another day, another $5 tee, this time this one is a scoop neck one! I paired it with my hands down fave stretchy comfy distressed denim shorts that I can't stop wearing!! And I LOVE this brown/hot pink combo on this duster!!
So there you have it, pretty much a week's worth of outfits (all under $50!) and don't even get me started on the mix and match possibilities with these pieces, the possibilities are endless! 🙂
Thank you to Target for sponsoring this post, all opinions expressed are 100% my own.