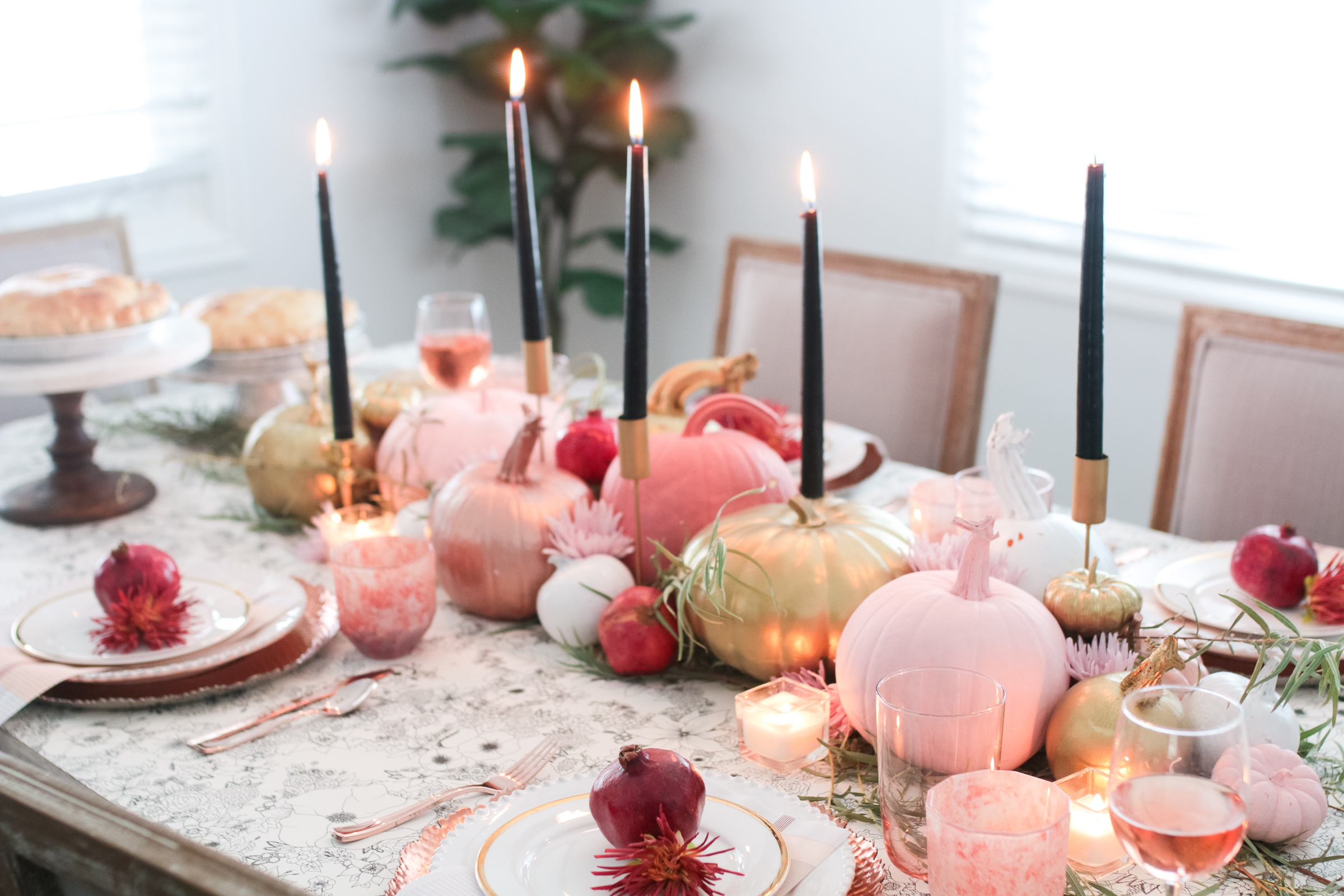 Can you believe that Thanksgiving is only a month away!? Once Halloween is over, it will be here before we know it! The other day, I had a little Friendsgiving at my house and the gorgeous pink and gold Fall tablescape was setup by @styledbyjenni! She is a dear friend of mine and one of the best of the best in home decorating and holiday decor! If you are in Utah and are planning a party or event or even need your Christmas tree decorated, message her on Instagram! I'm just always so amazed when she comes over and works her magic in my dining room!!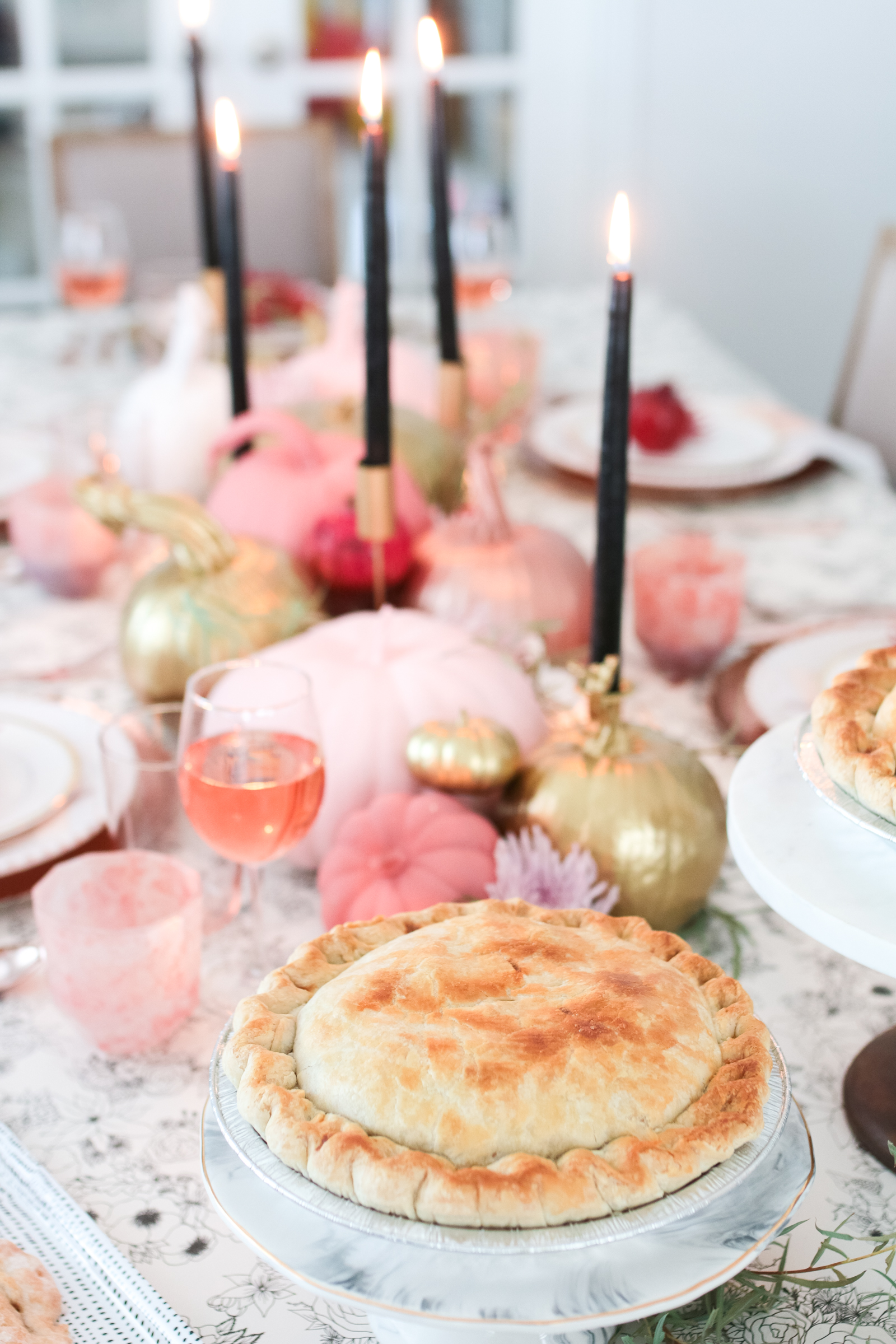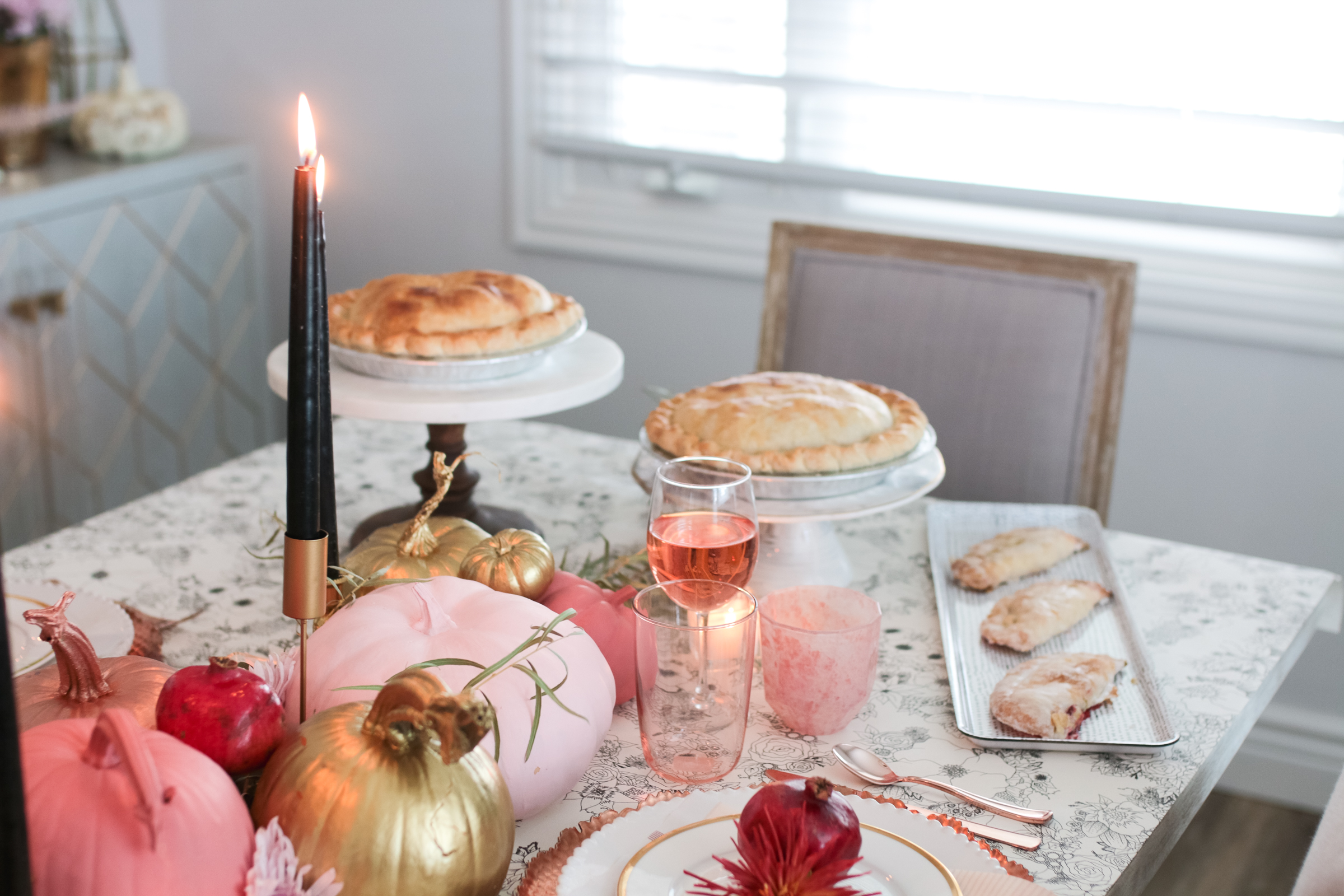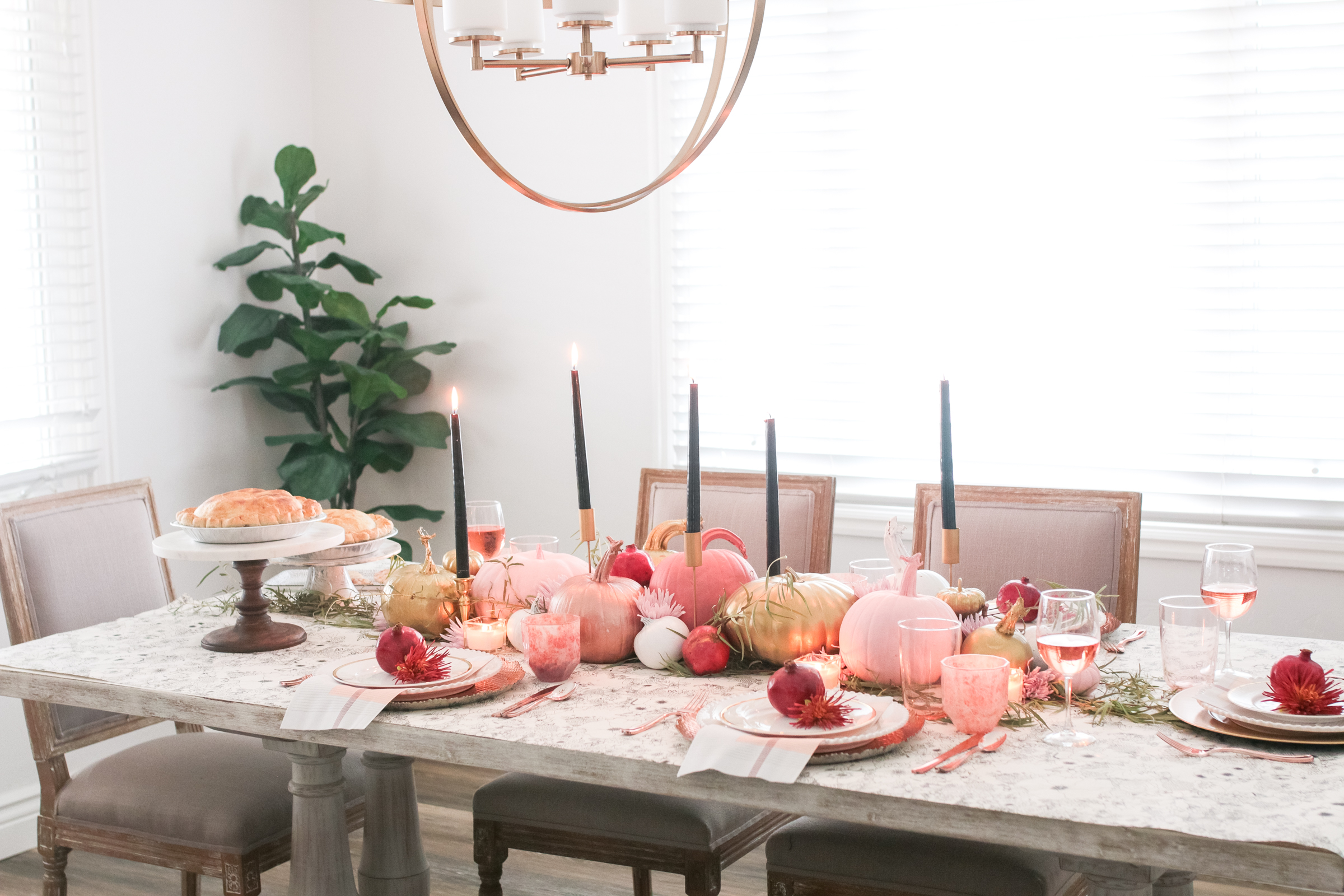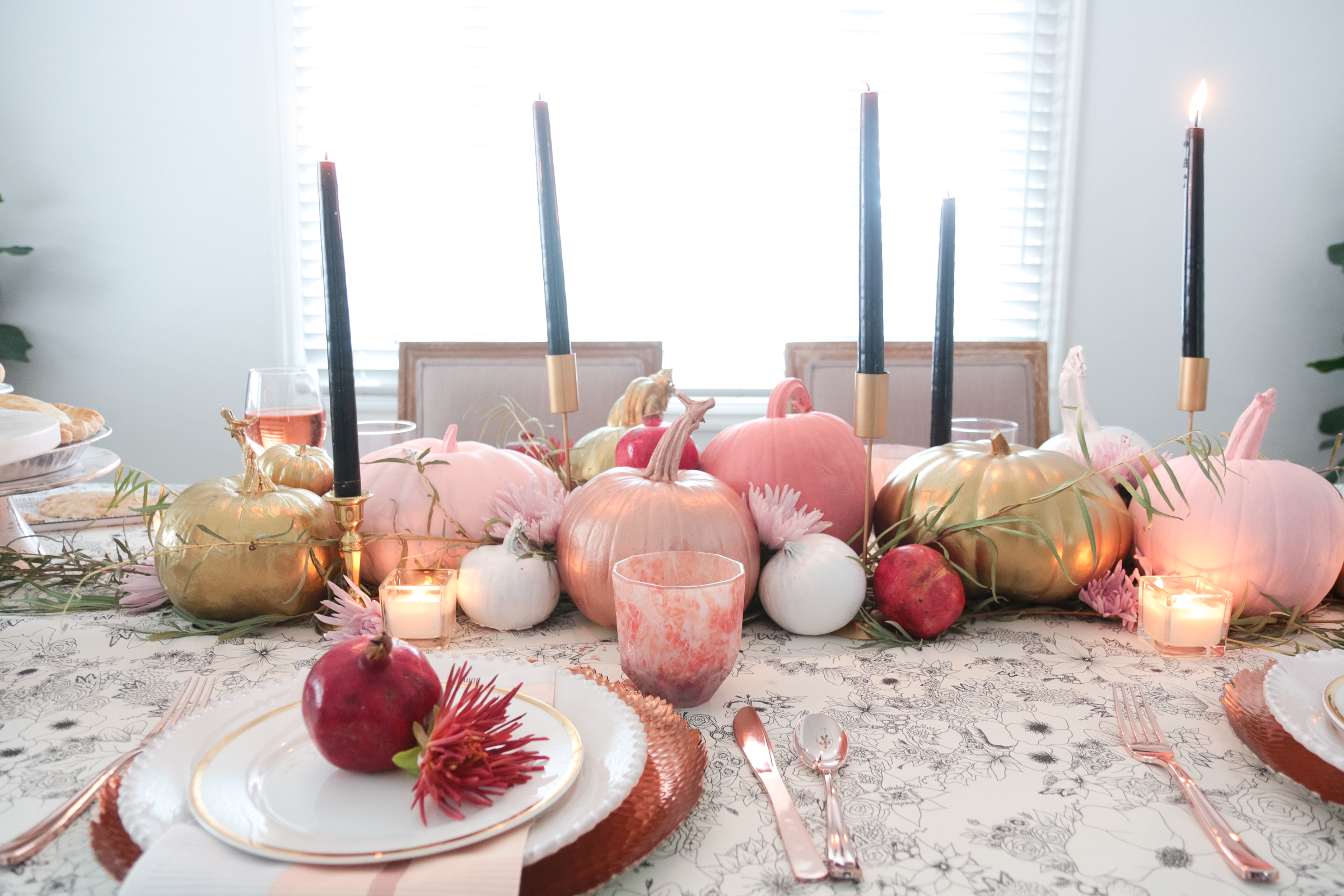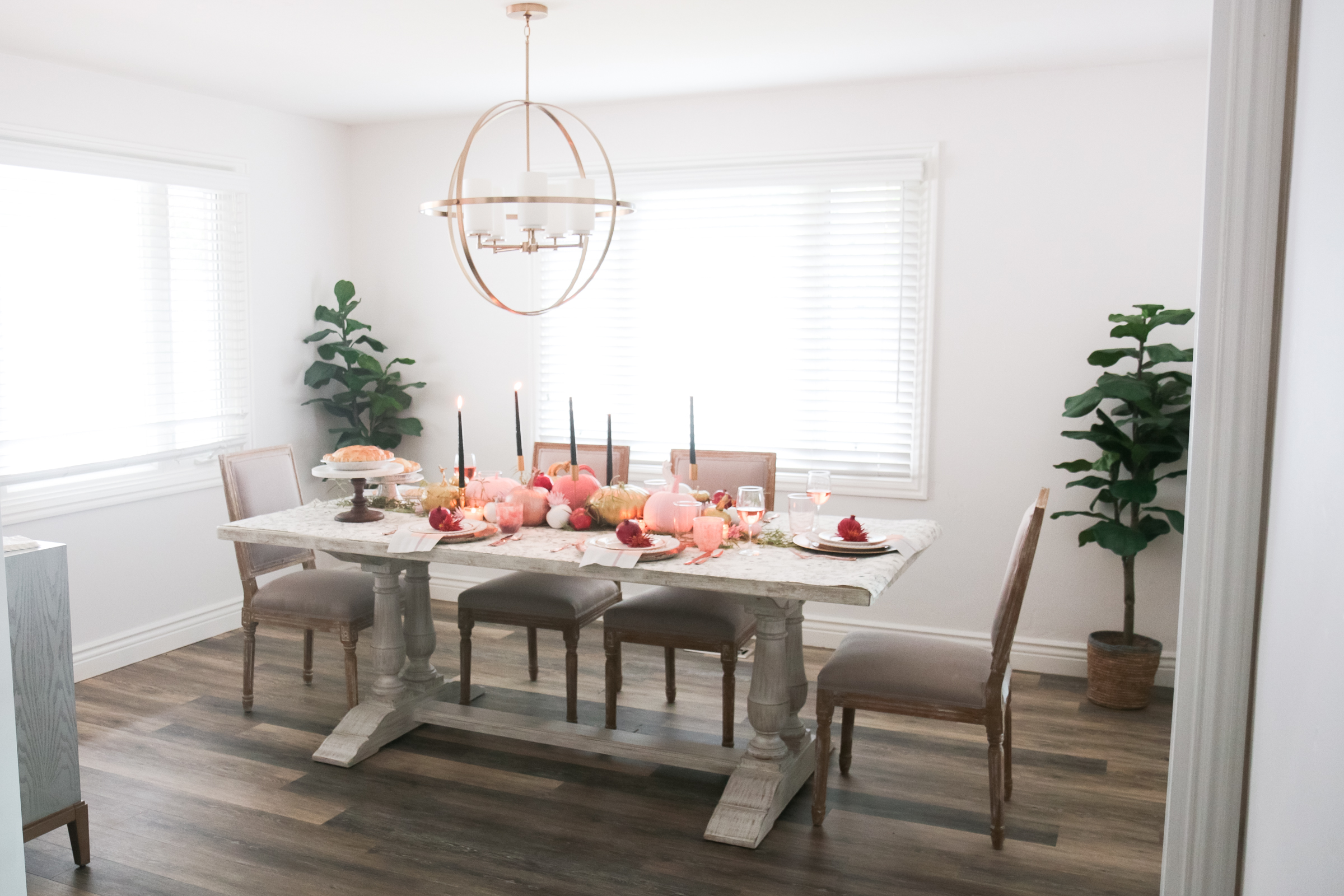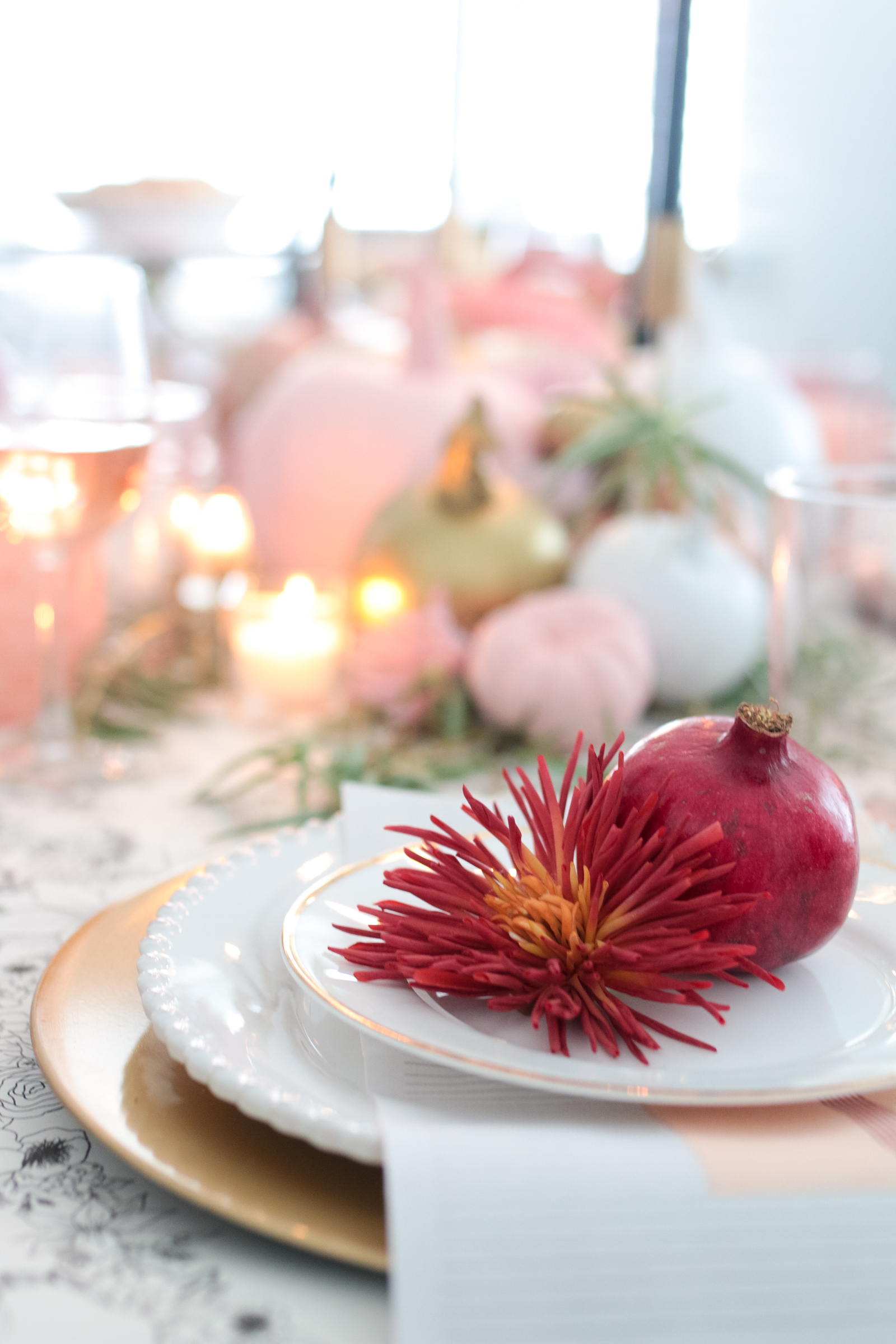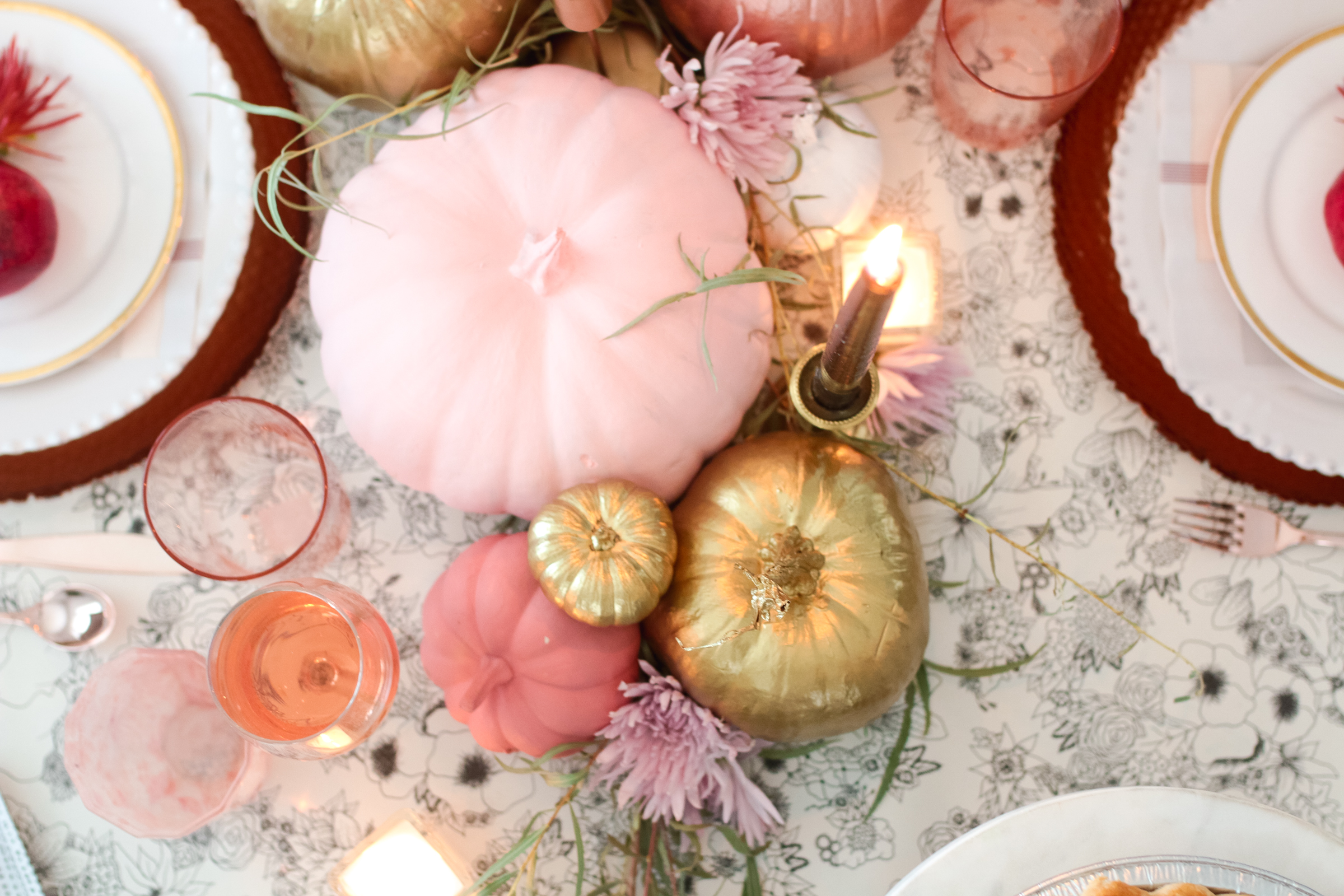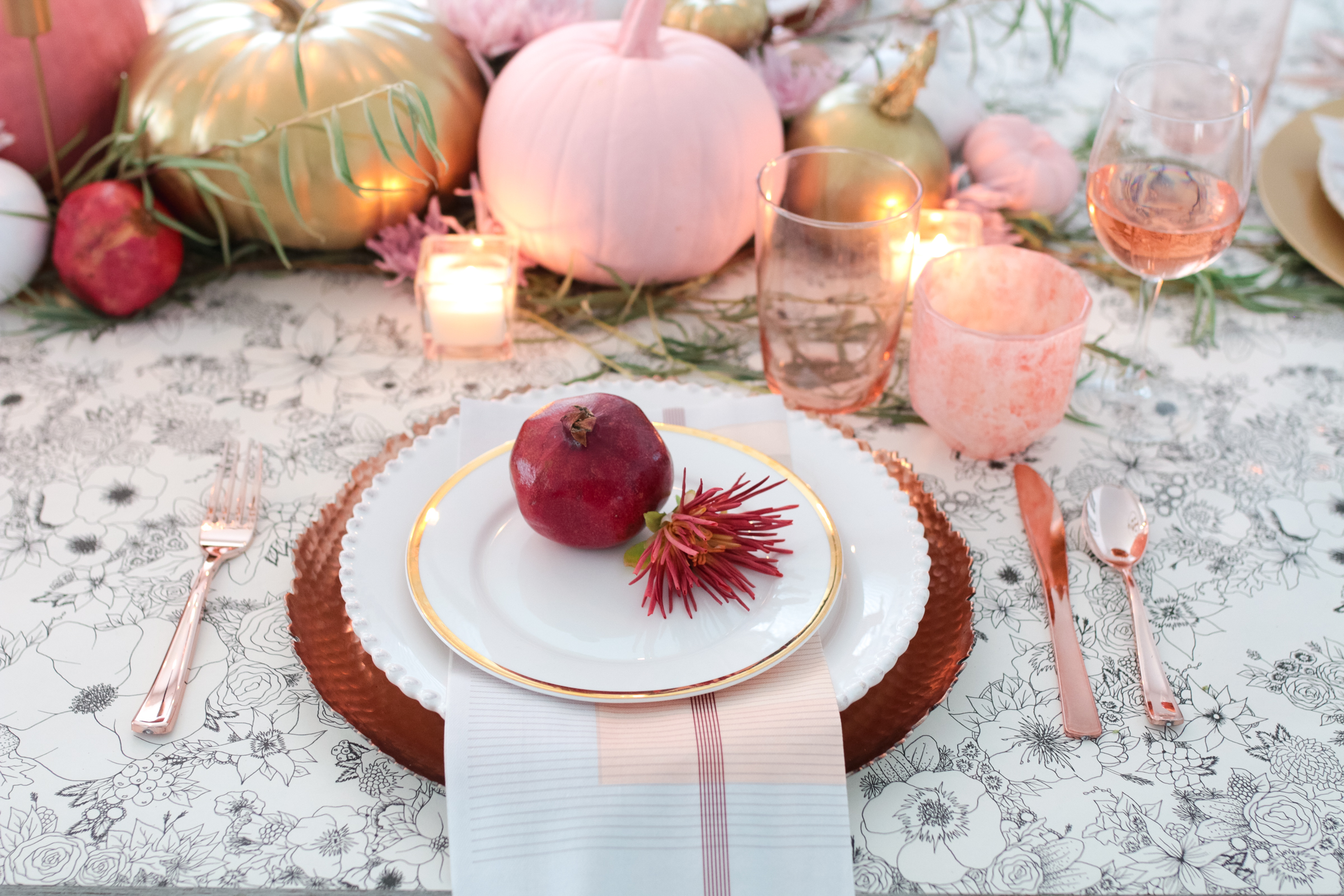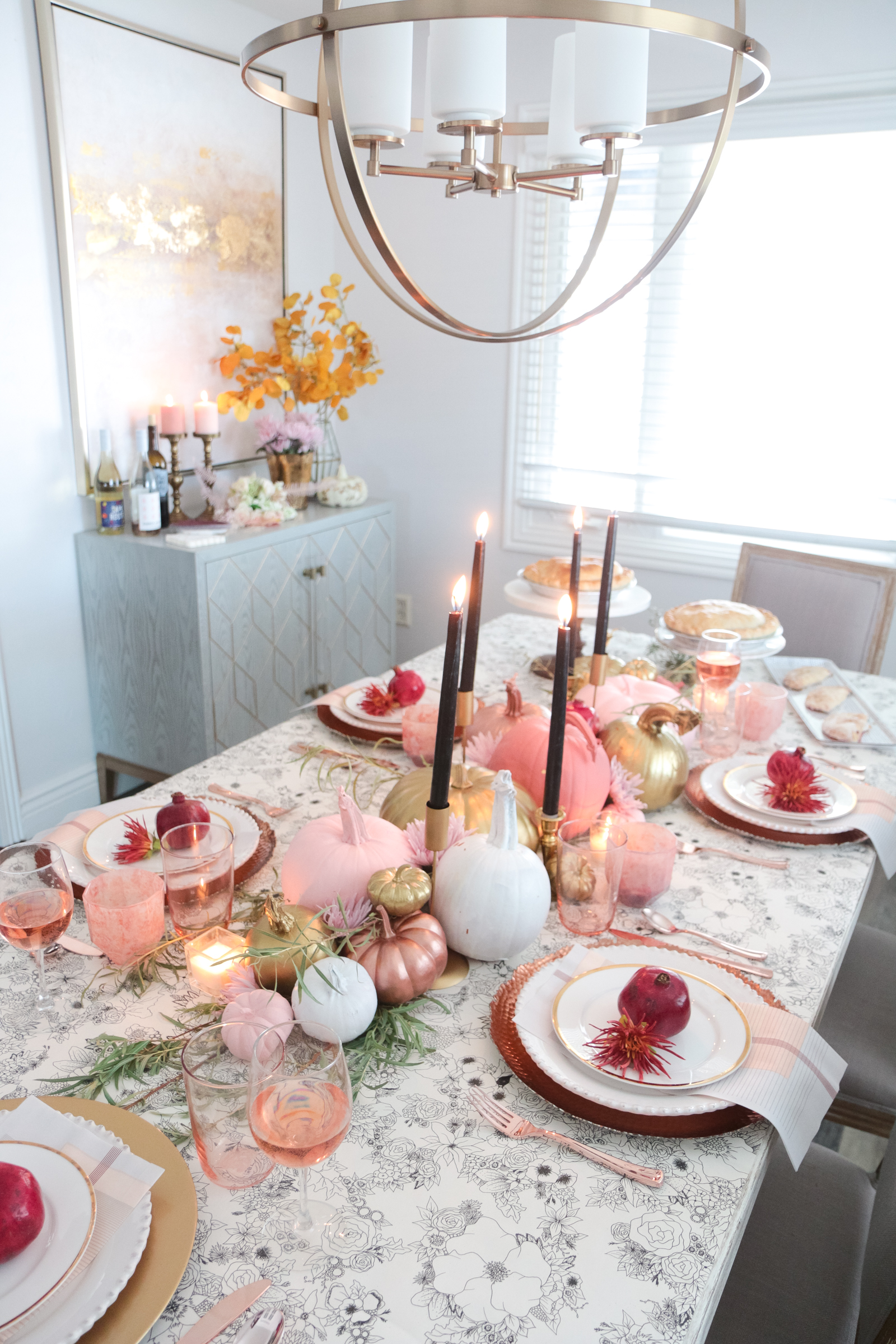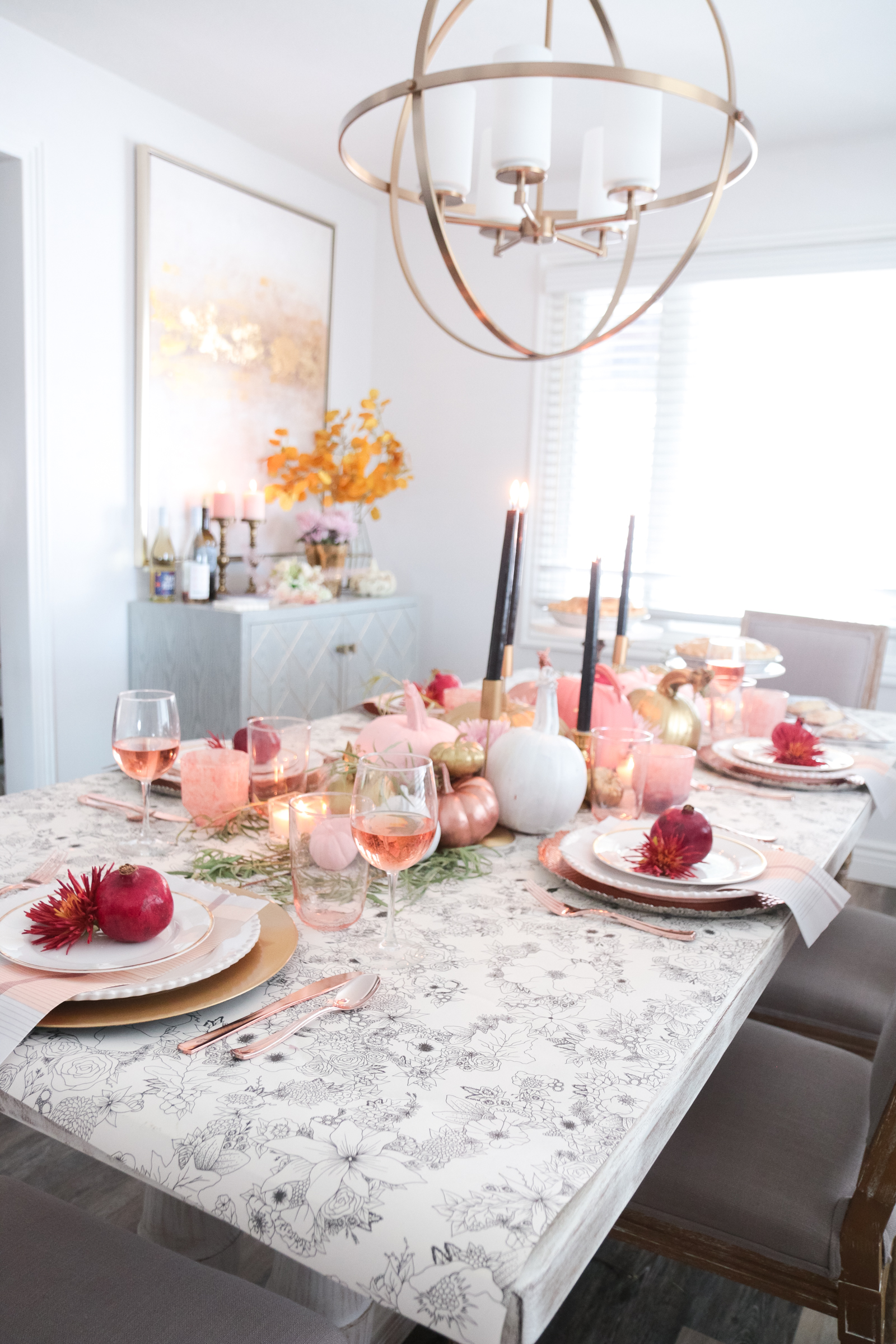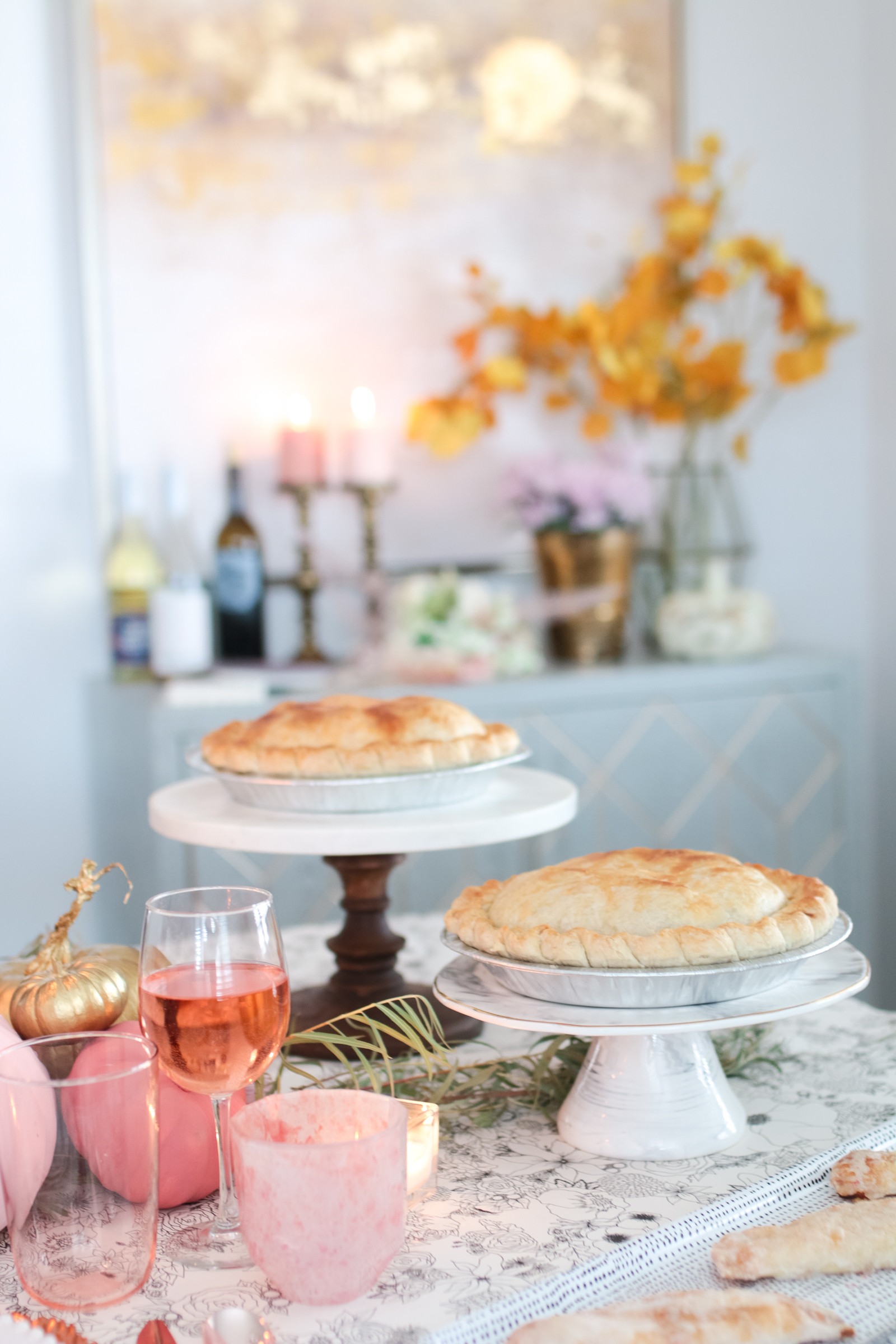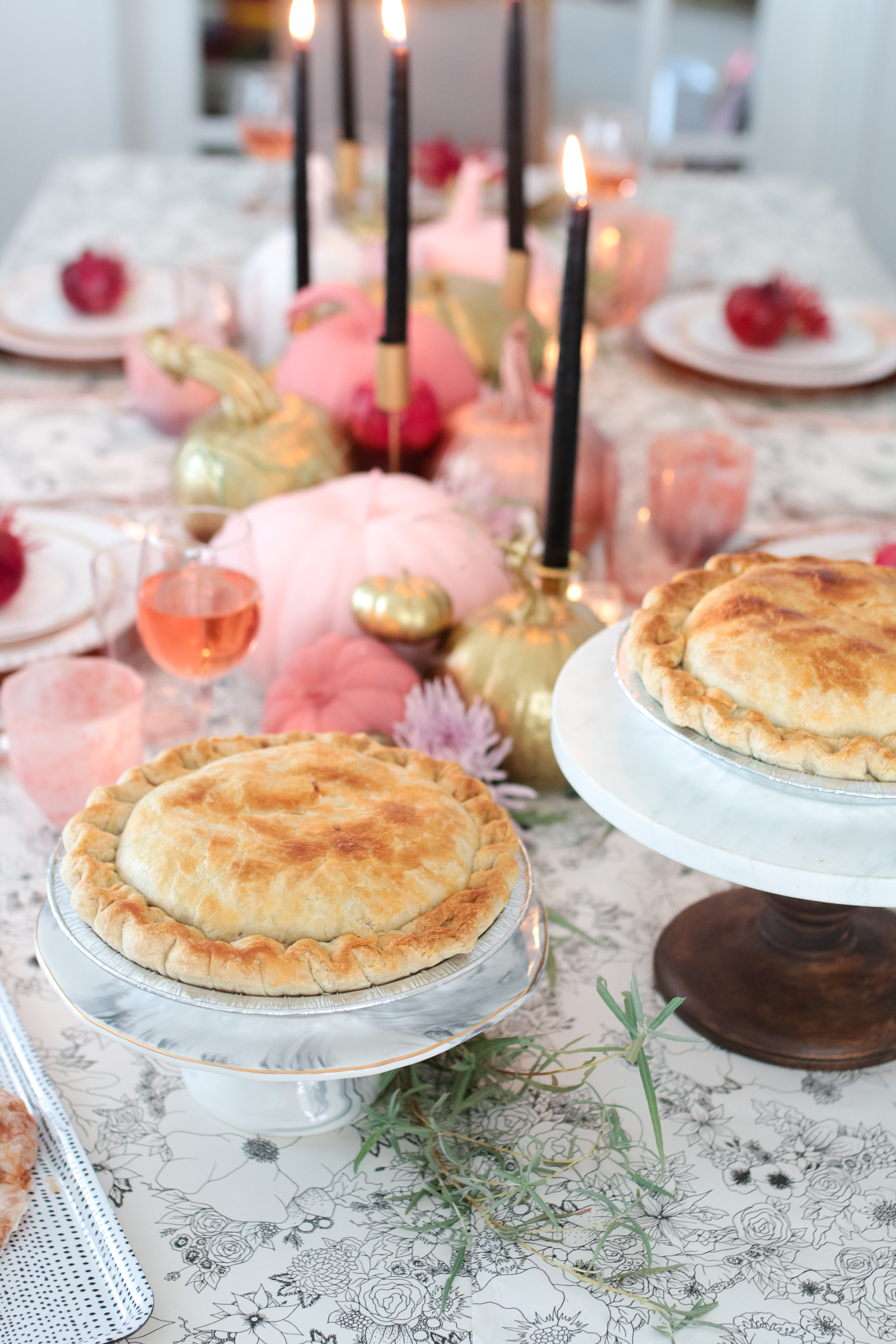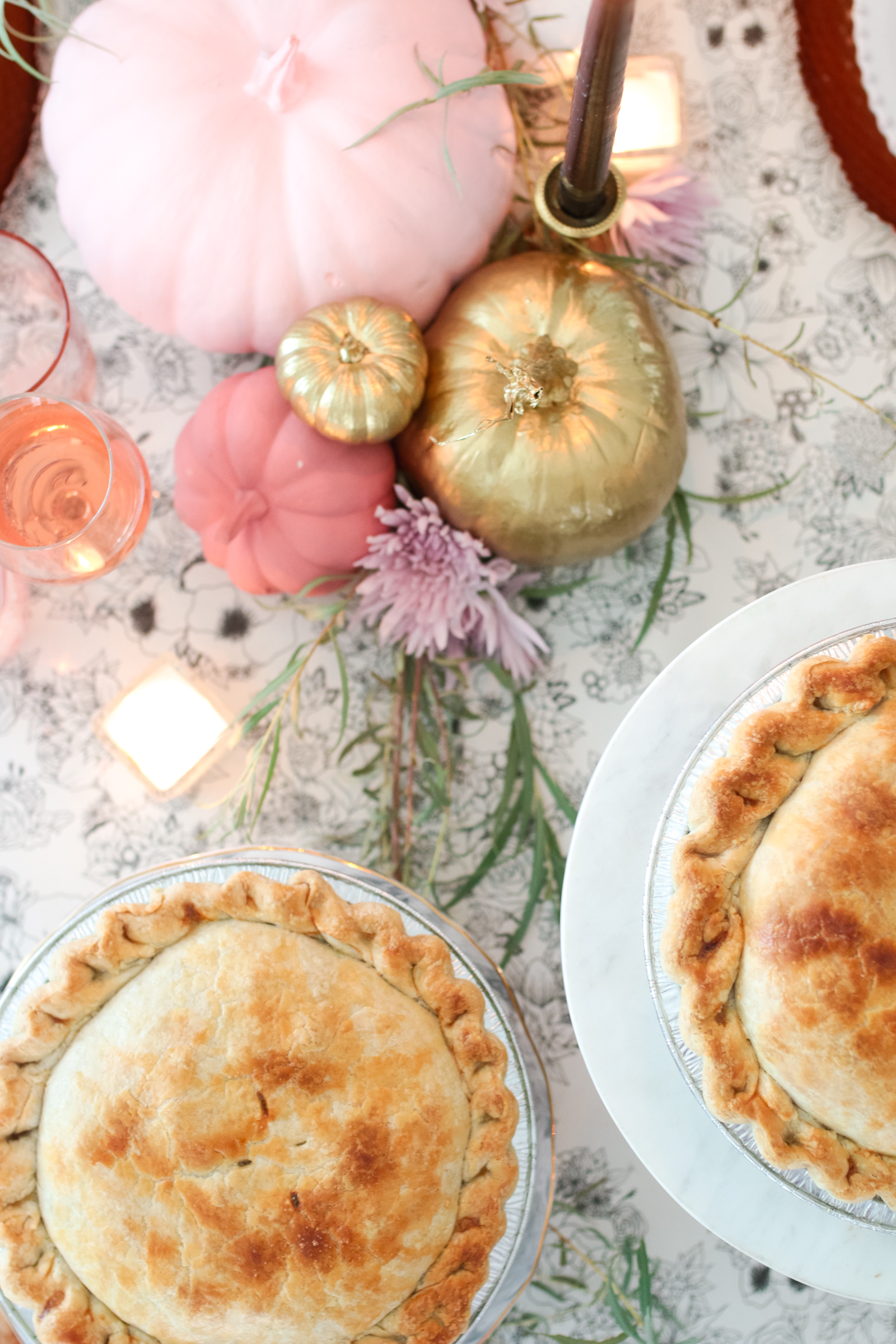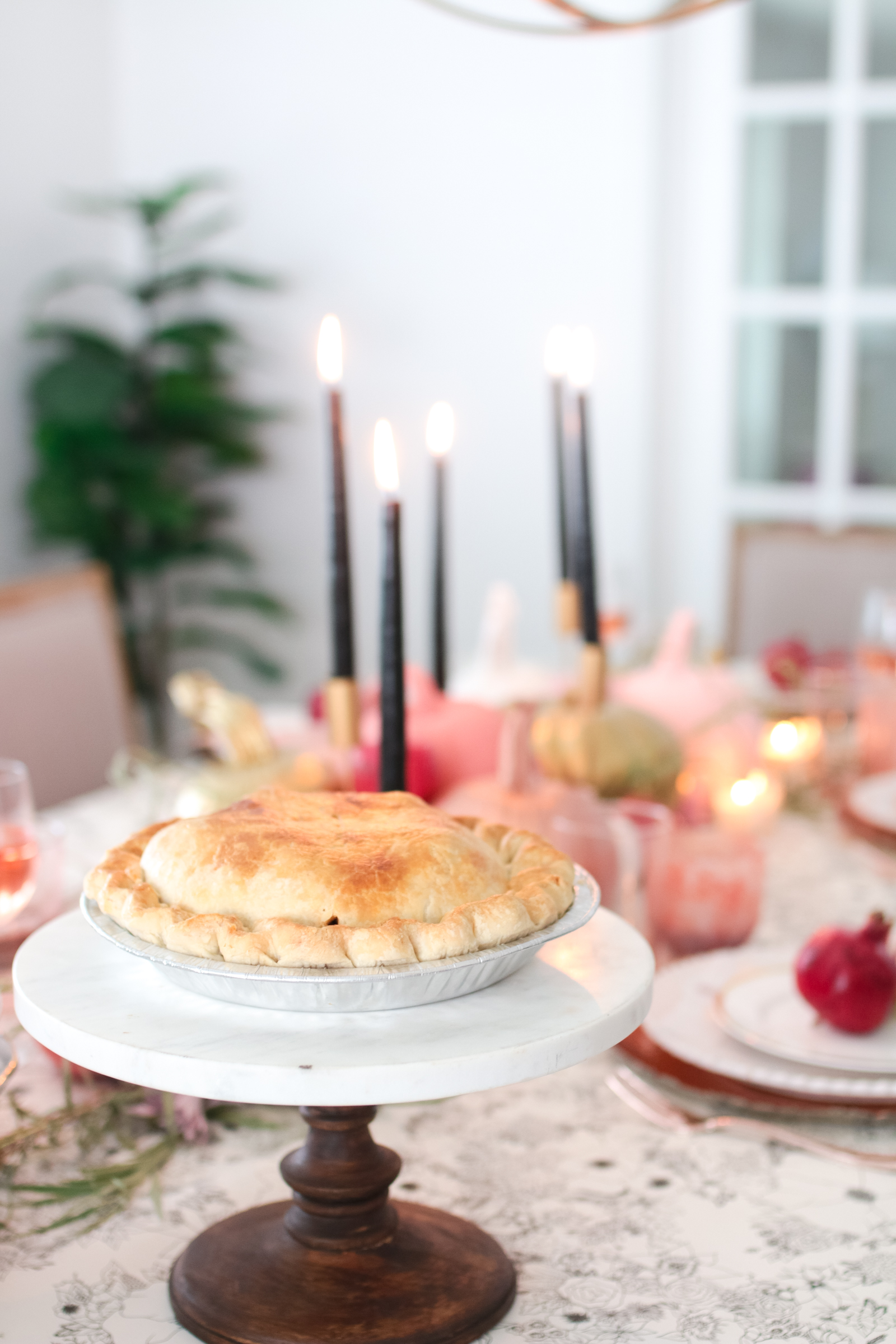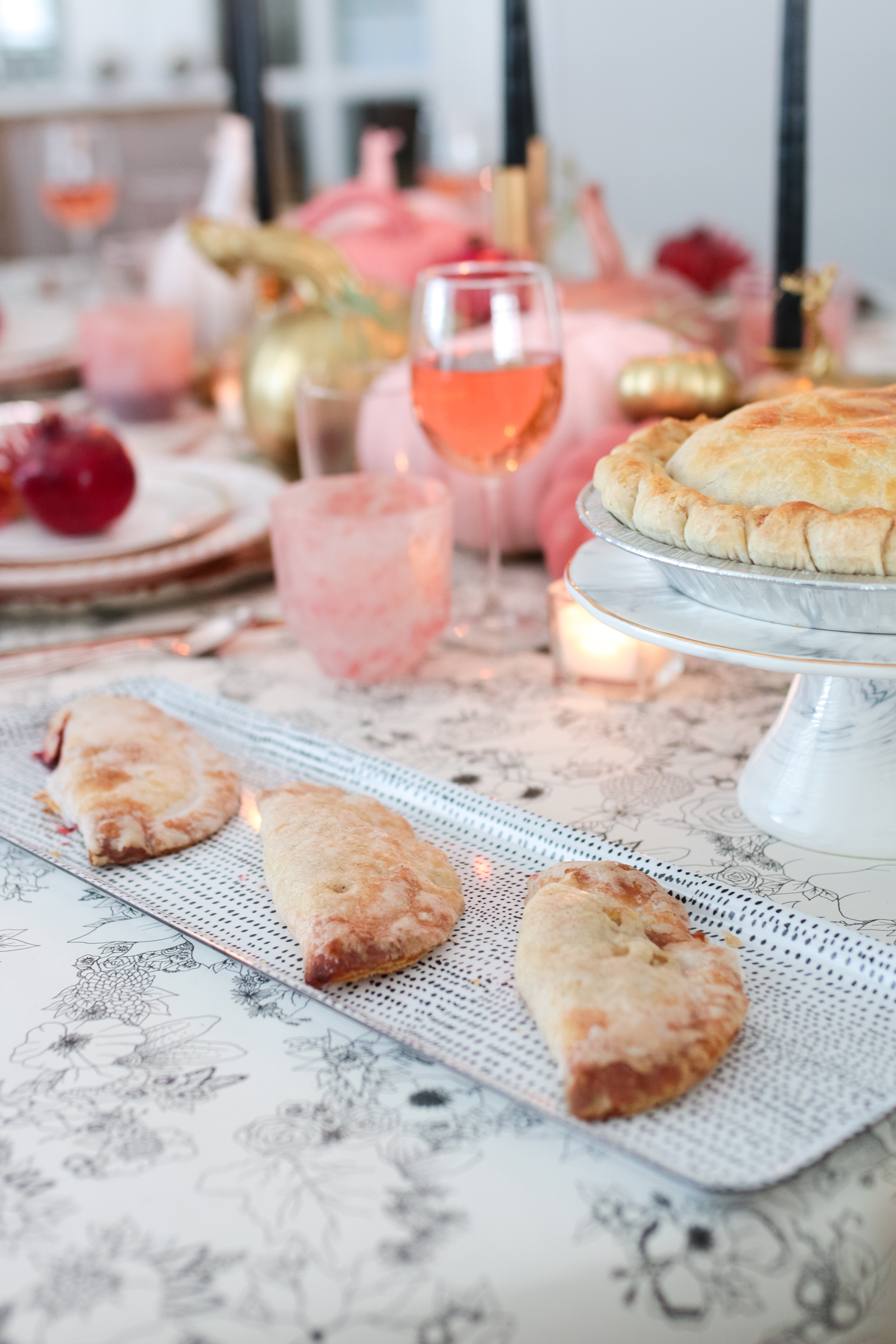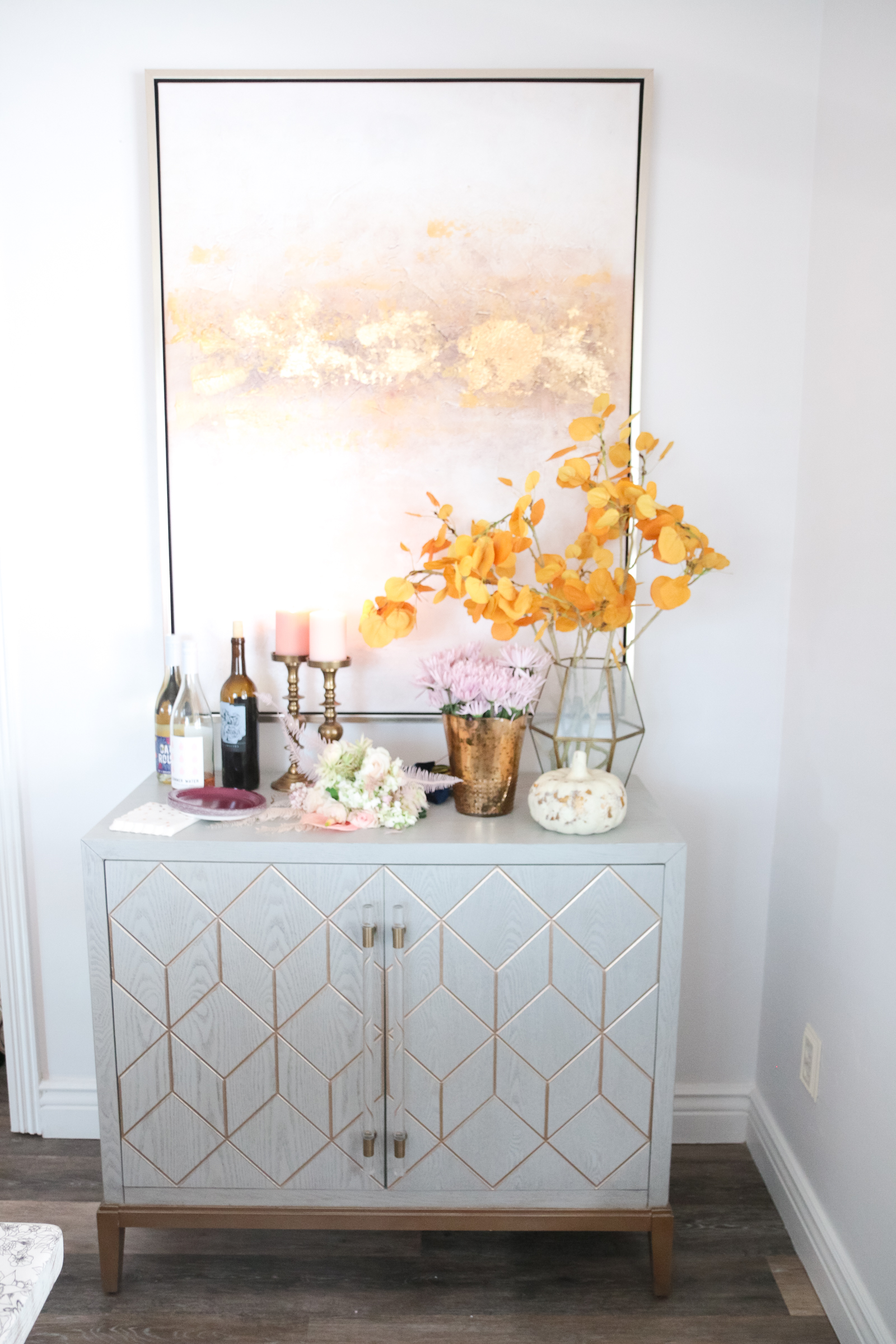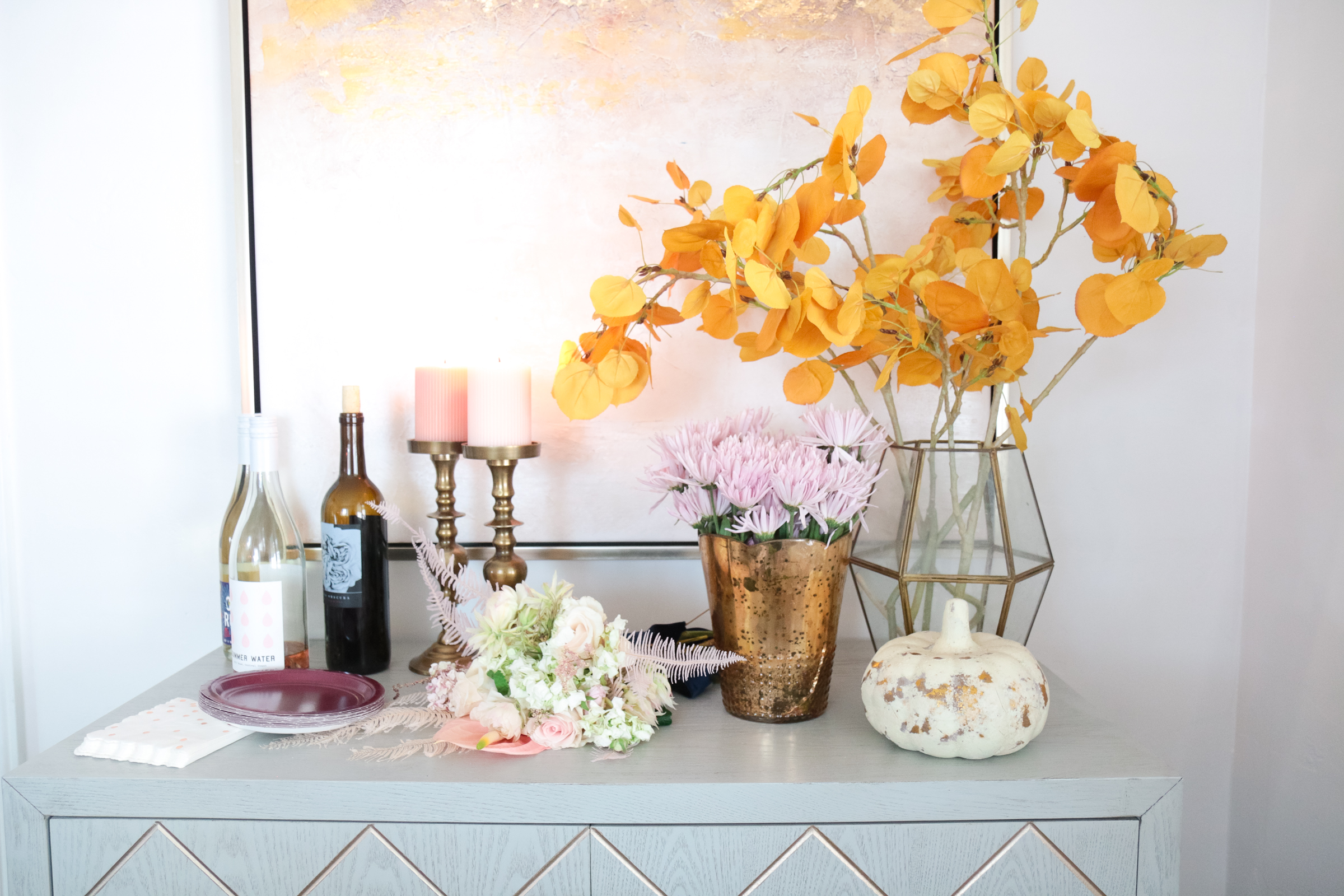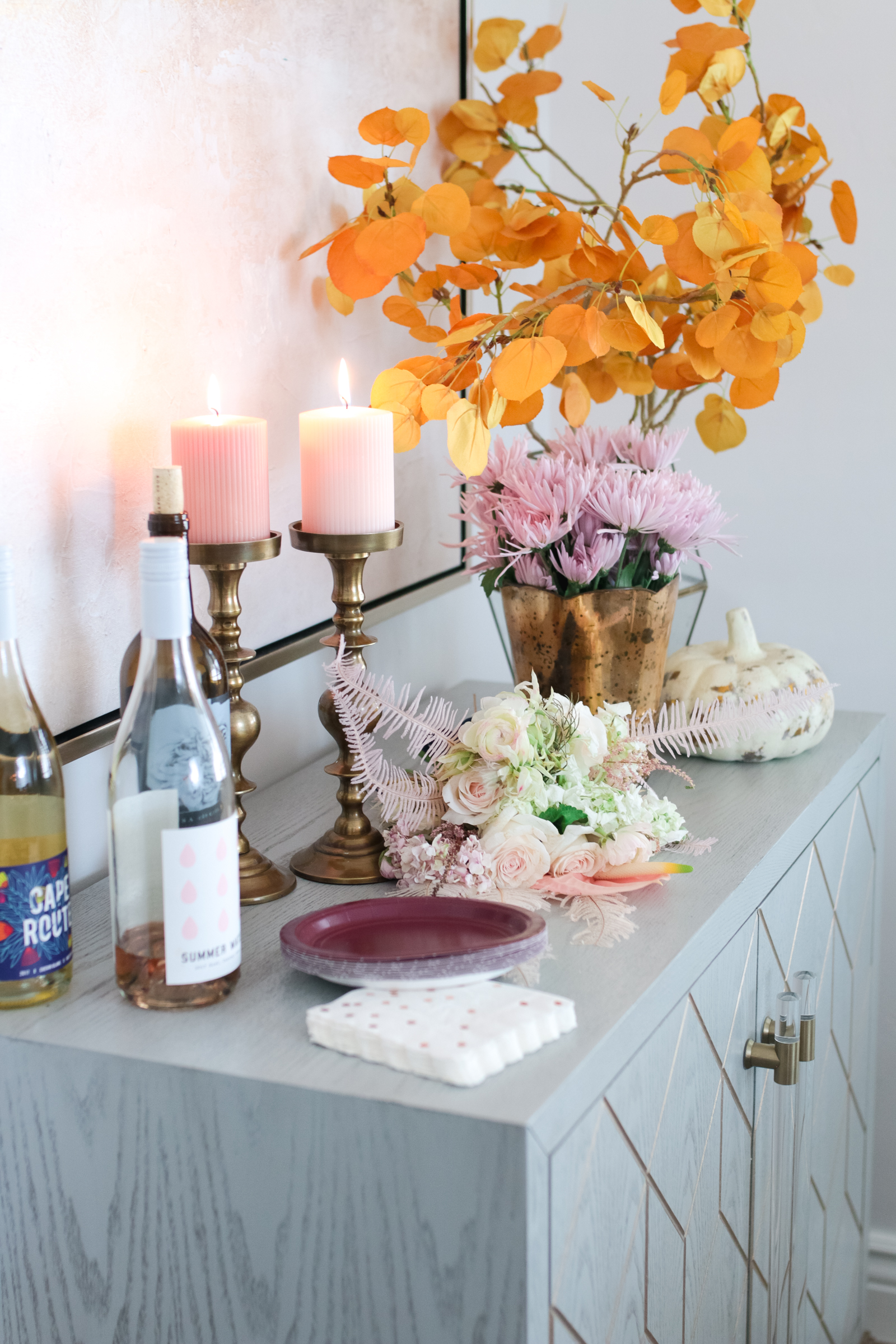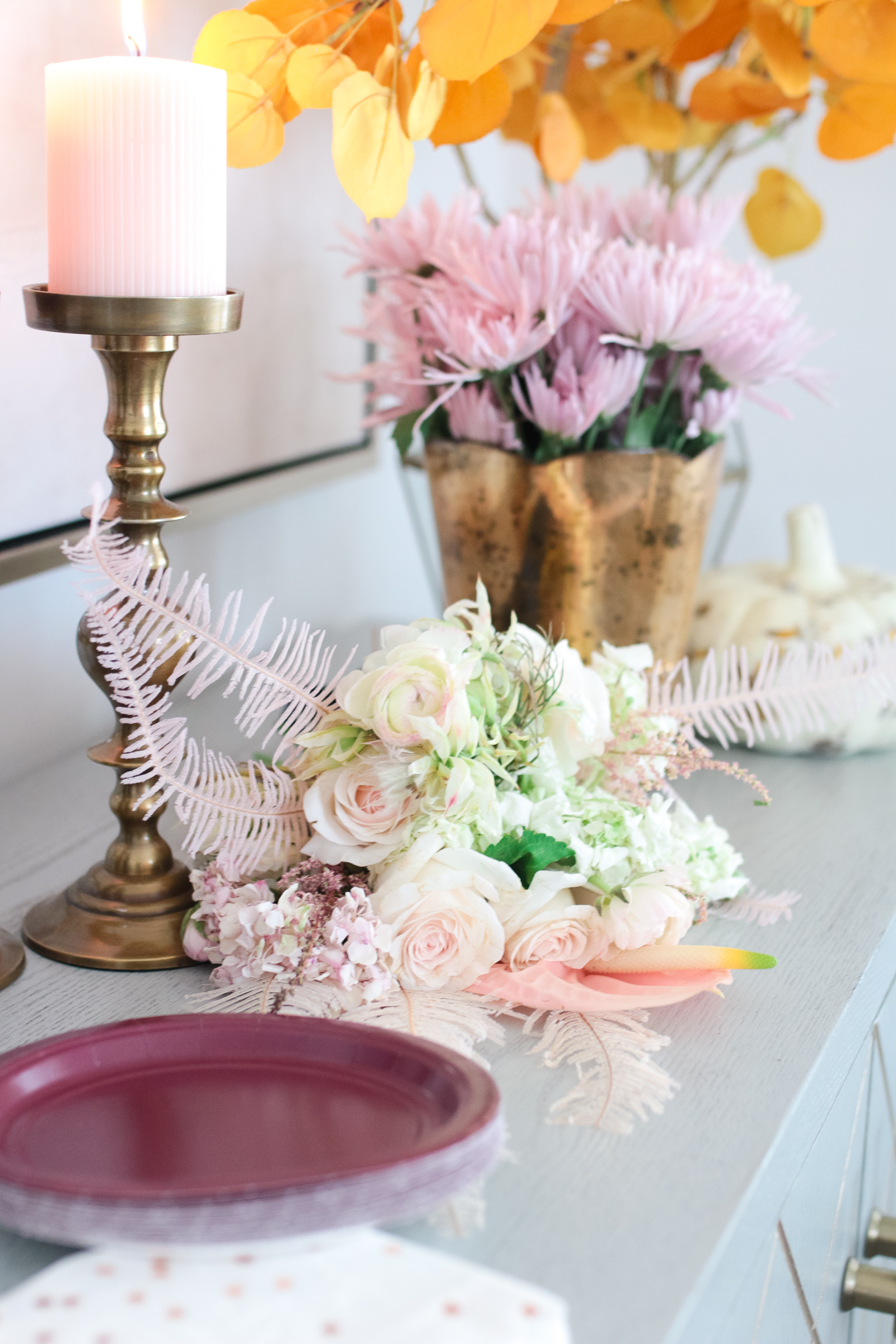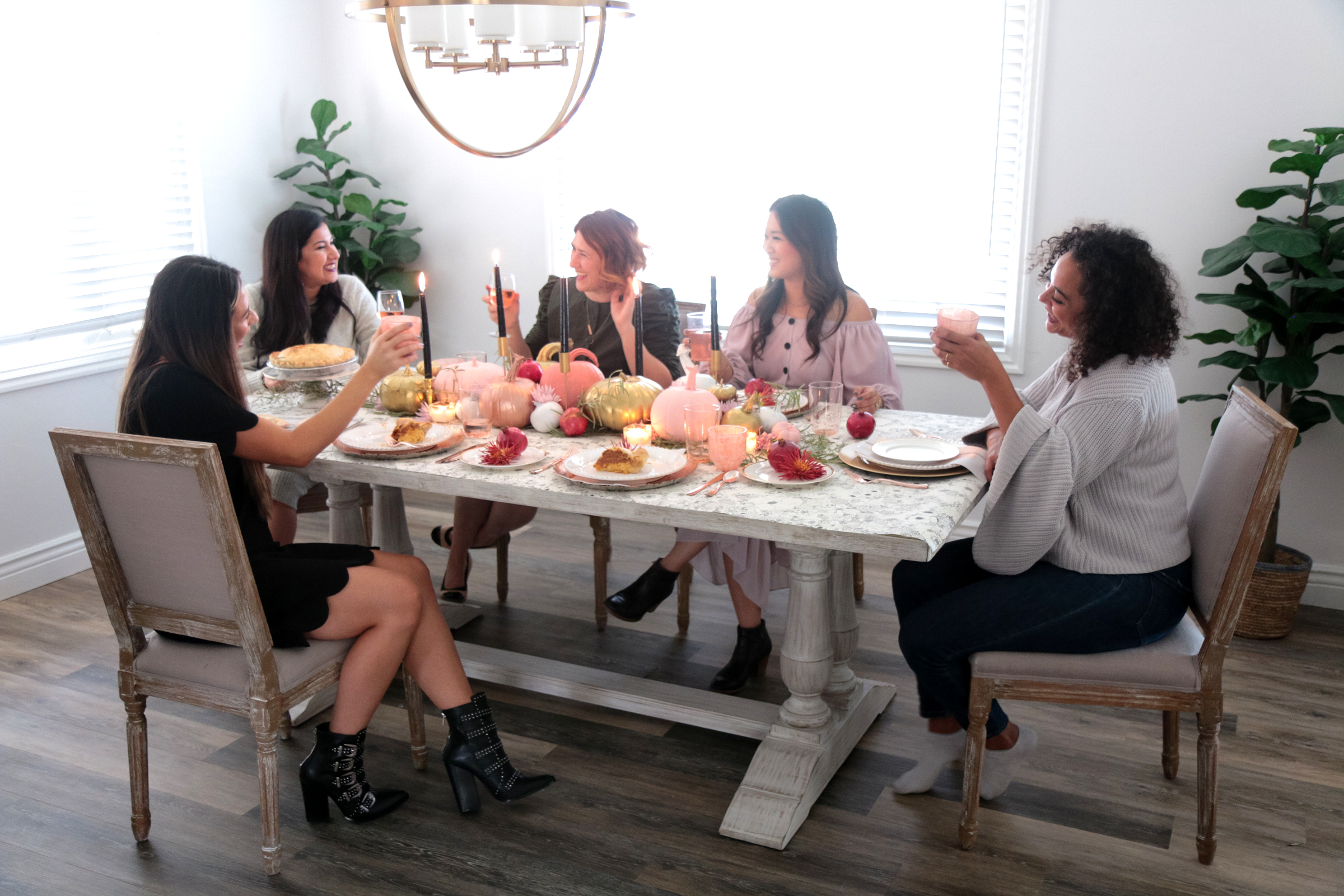 For this tablescape, we went with a black and white palette and mostly pink and gold tones! But of course, there were Fall colors like orange and burgundy in the mix as well. The pumpkins are actually all real pumpkins that were DIY painted to be pink and gold colors (such a fun project idea for you and your kiddos, right)?
For the Friendsgiving meal, we had a variety of pies from the Crust Club (the BBQ Mac was a hit) and then some Baby Pie Sampler Dessert pies which were to die for! And to drink, of course we had a variety of rose and red wines served. Also – shout out to my friends Jill, Anna, Violeta and Jenni who are always there for me and support me – love you girls!!!
Shop furniture:
Shop servewear:
Shop decor:
Shop pumpkins:
To see my Dining Room decorated for the holidays (Christmas theme), check out this post!