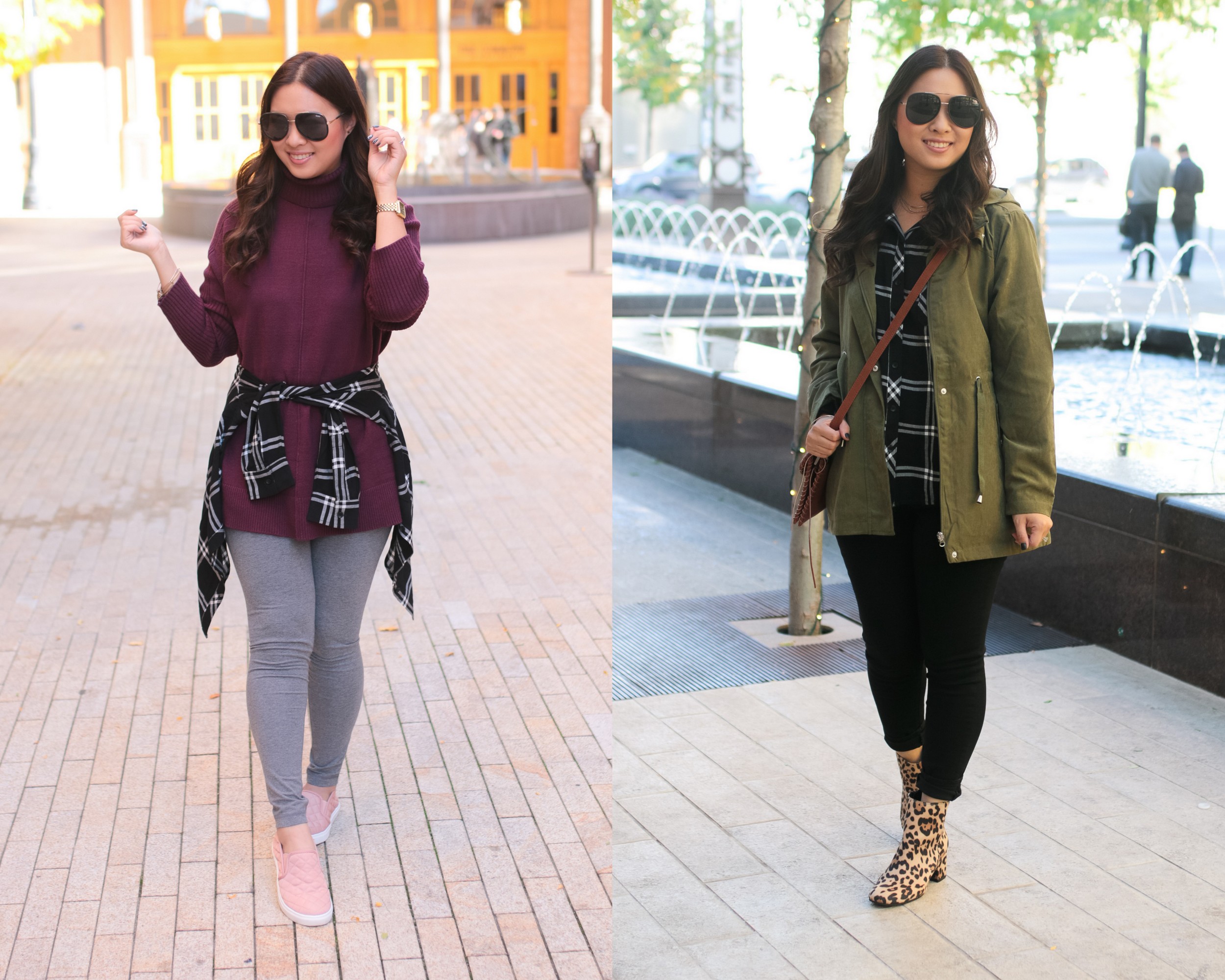 I'm super excited to share this post with you, as it has been a highly requested one! So many of you guys have asked me to review Walmart fashion, so I'm giving you the scoop today!! I've got to be honest, they have totally stepped up their game lately and in particular there are a few brands that I am really loving. Out of the things I have ordered, I thought the quality was good for the price and I loved that for items shipping directly from Walmart – you can get FREE TWO DAY SHIPPING on orders over $35!
Walmart has curated an "It List" of items for transitional and cold weather like we are all pretty much facing right now! One of my favorites from the list is "Mad for Plaid" because aren't we all loving plaid these days? I just can't get enough! And while I could probably show you a million ways to style plaid, I'm going to show you two ways in this post, one more casual and the other more dressy! I'm also SUPER obsessed with so many of their shoes right now… from sporty shoes to fall booties, they've got a great selection!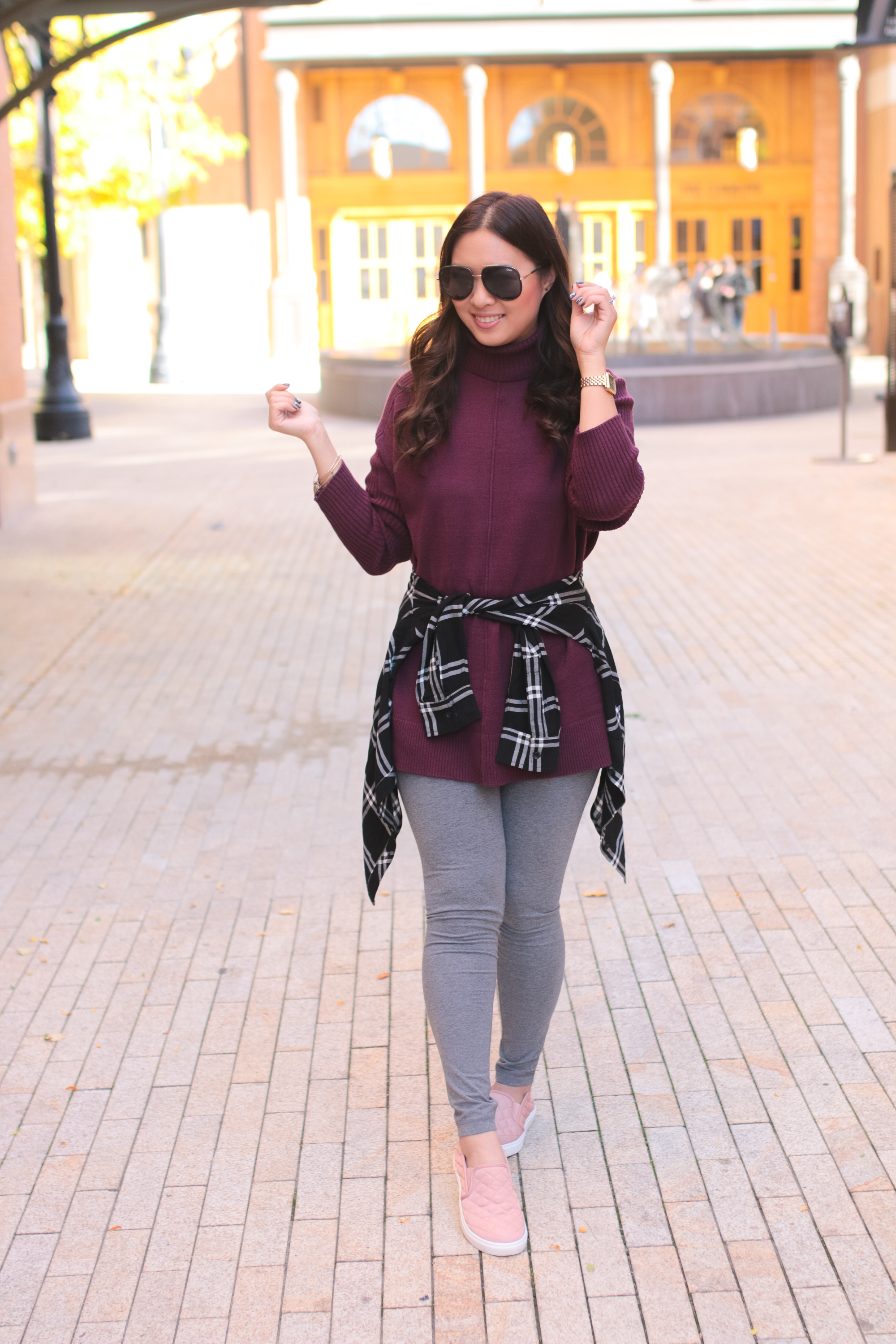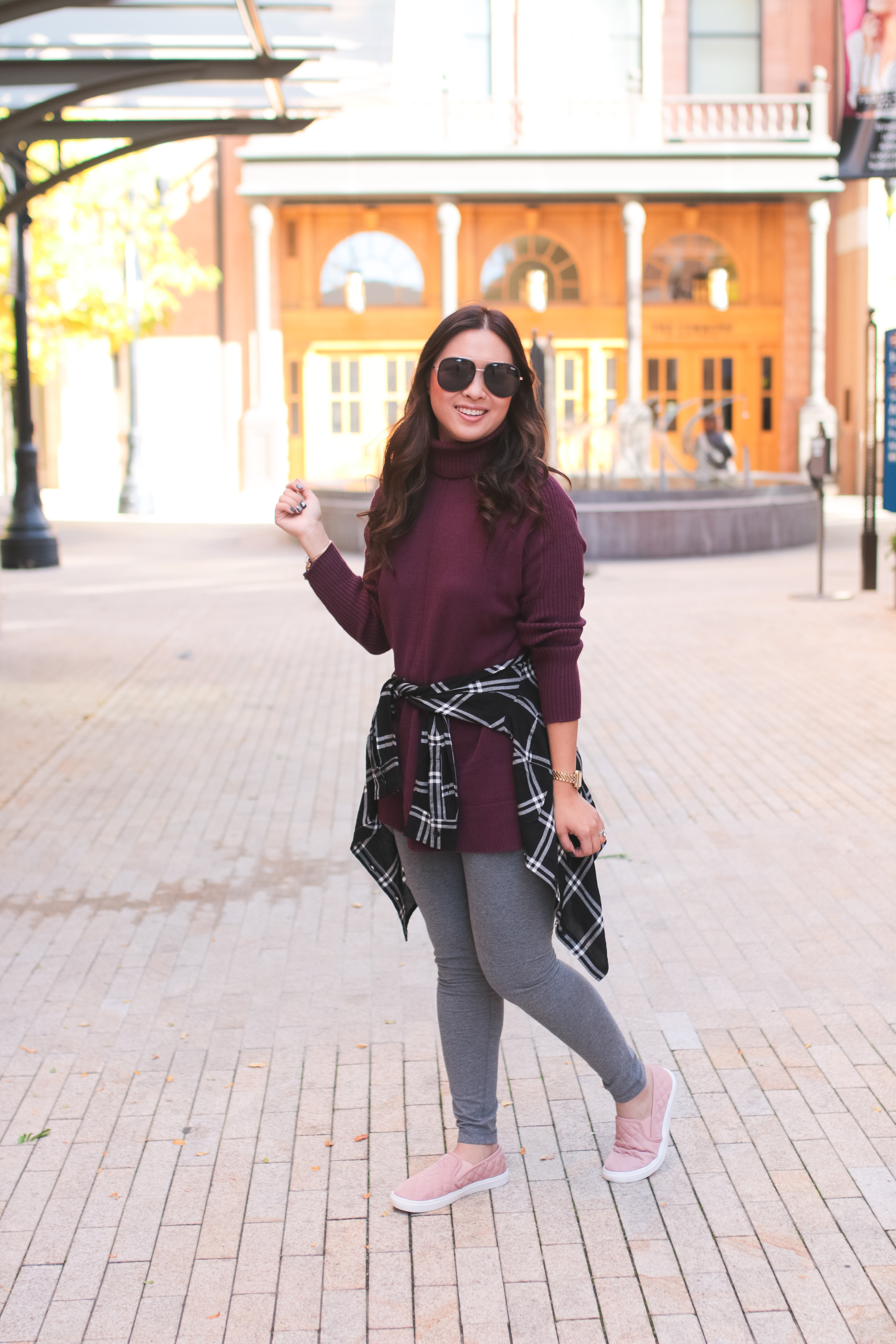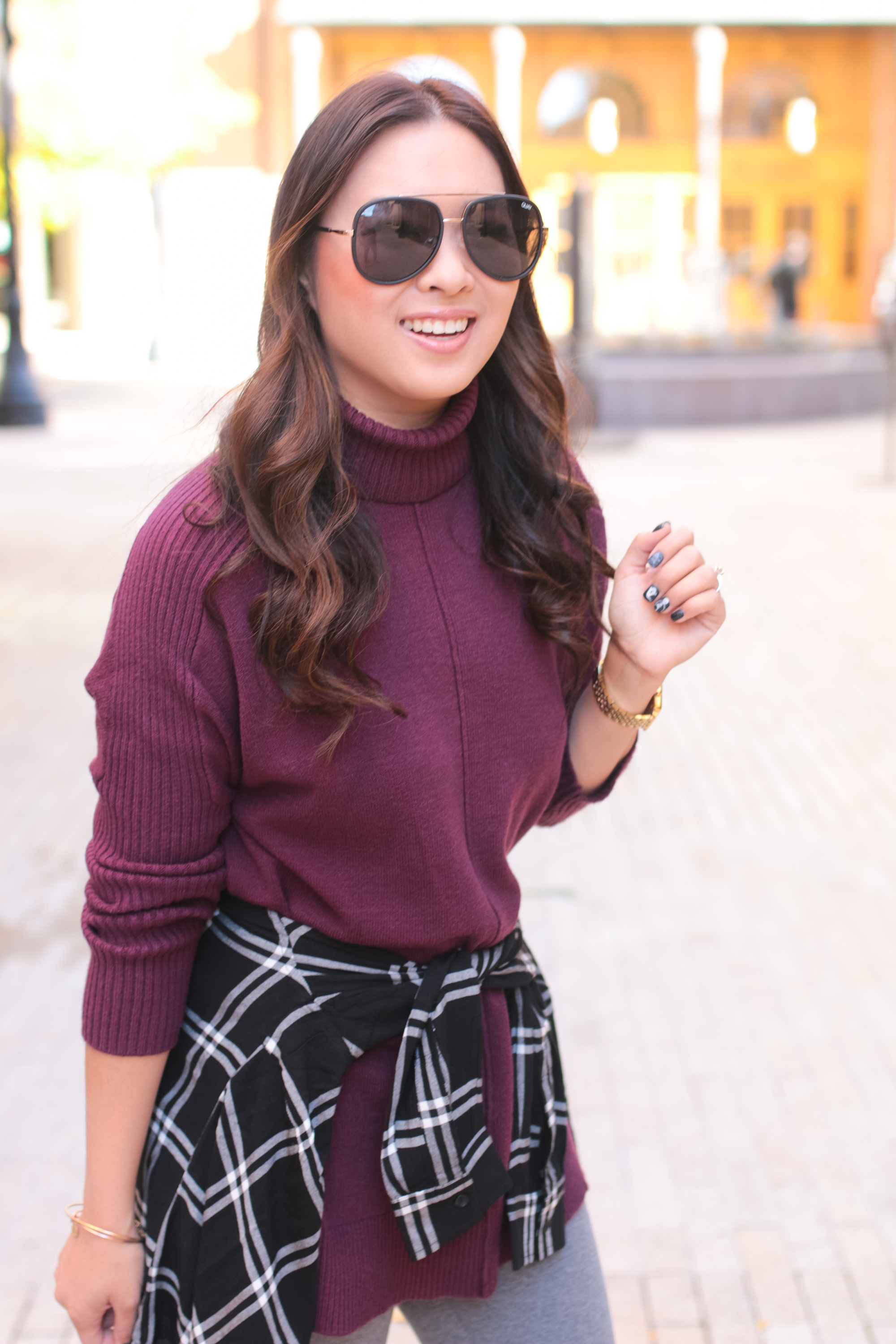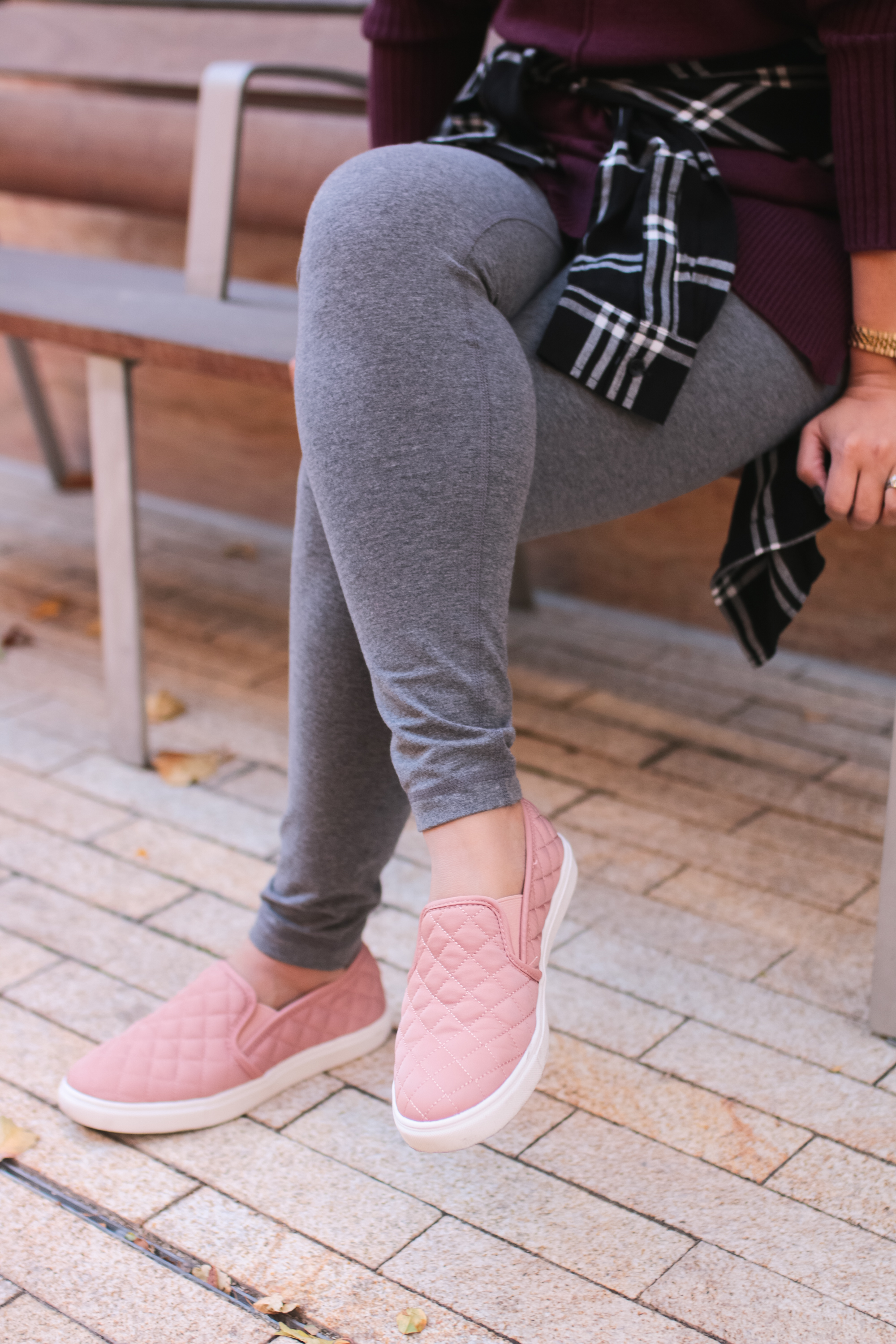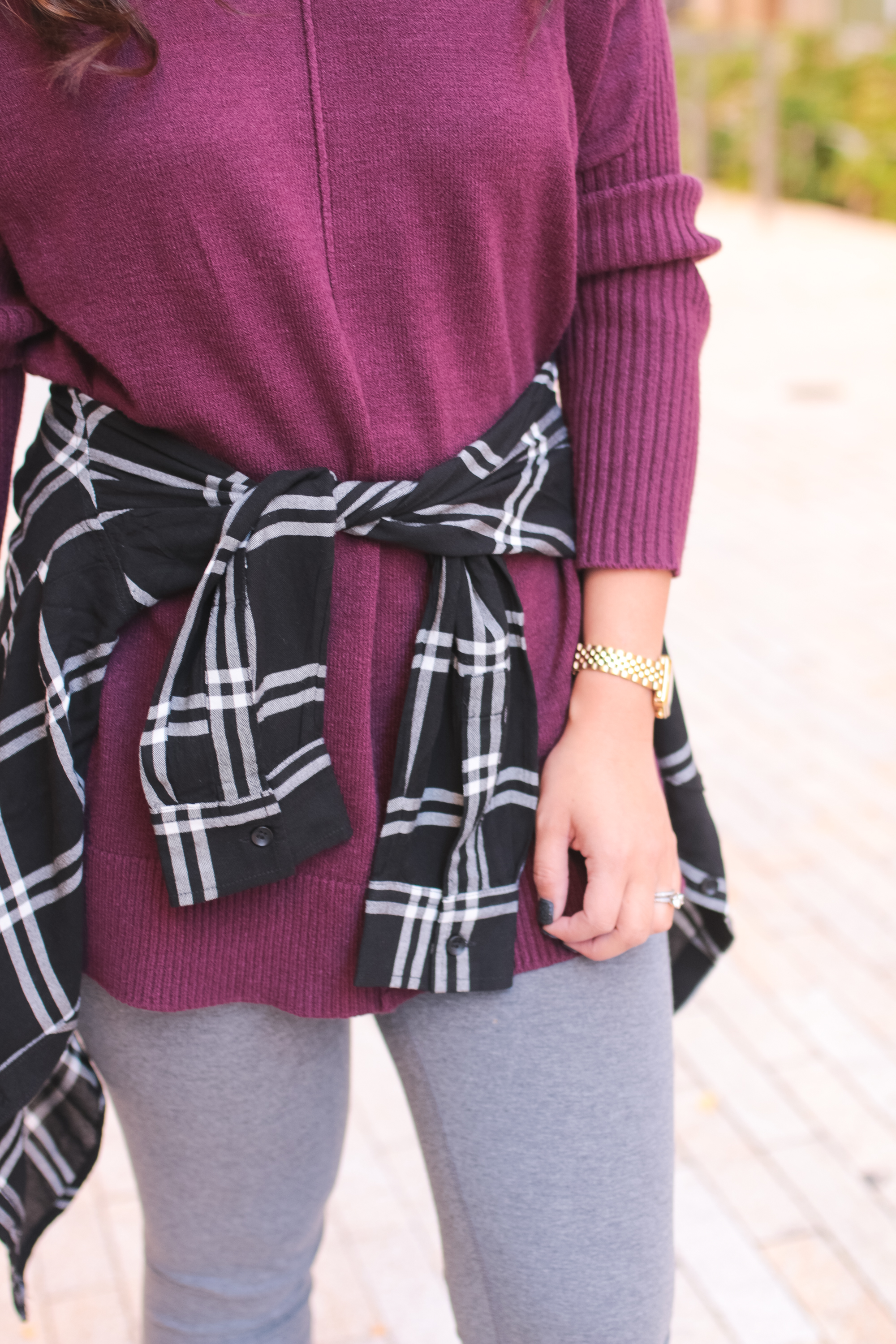 Tunic Sweater (Small) | Plaid Top (Small) | Leggings (Small) | Shoes (8)
I am in love with this tunic sweater and it comes in a bunch of colors! It's super soft and can be worn with leggings (score)! It could totally be worn dressed up for like the work place for example. But for this look, I tied a plaid top around my waist and paired it with leggings and some adorable slip on sneakers for a super casual, running errands, school pickup look! I love tying button down plaids or chambrays around sweaters or dresses and pairing it with casual sneakers or shoes.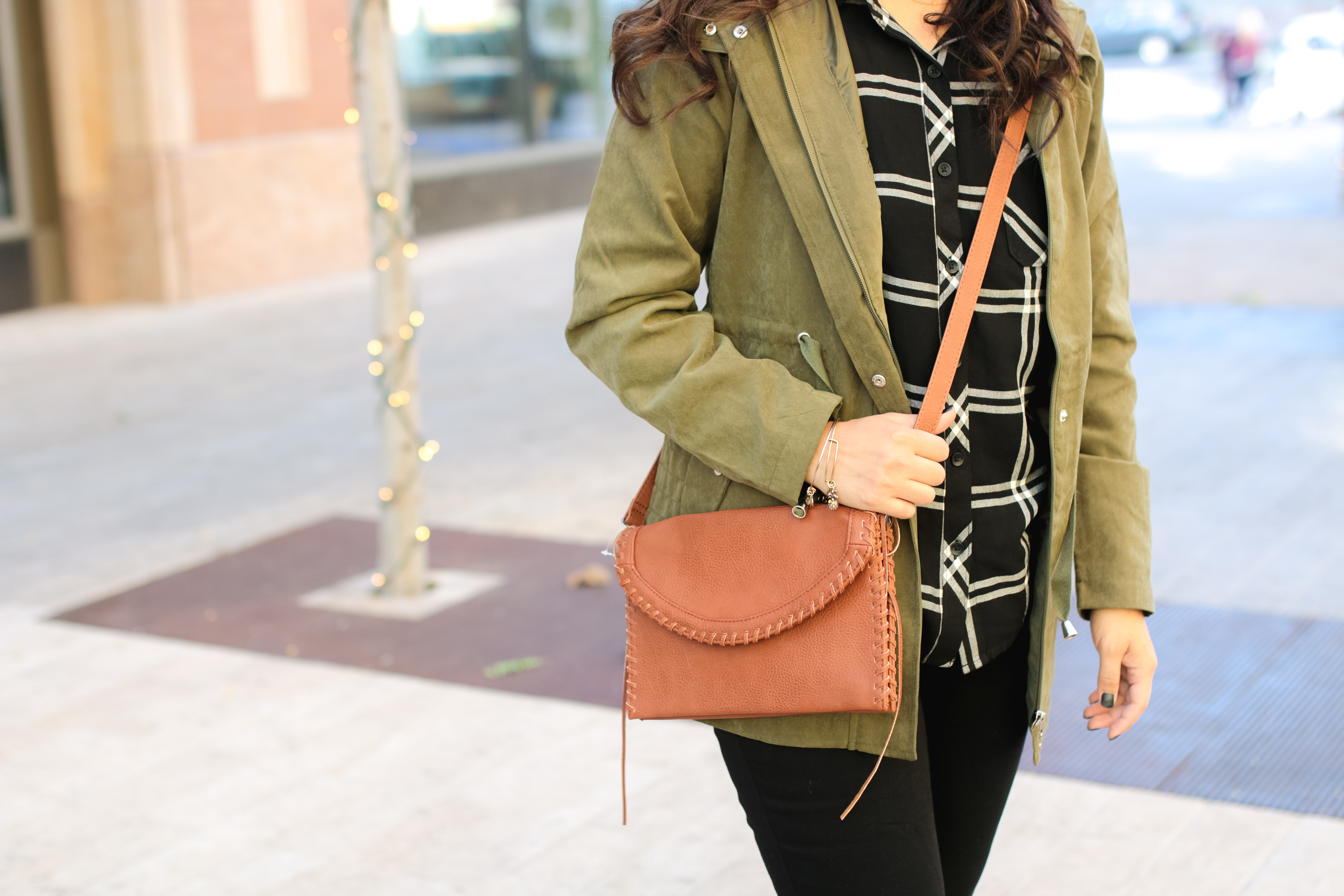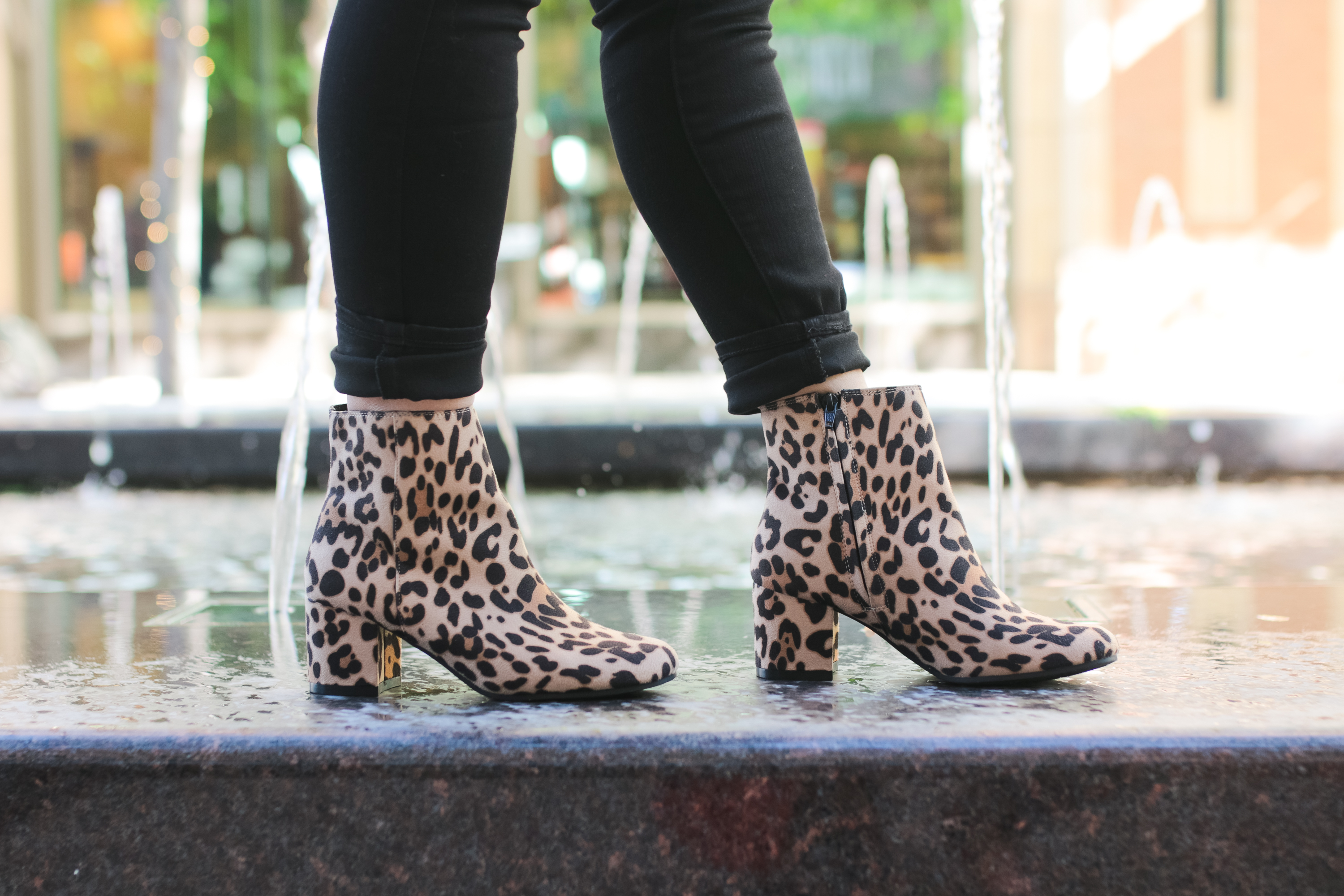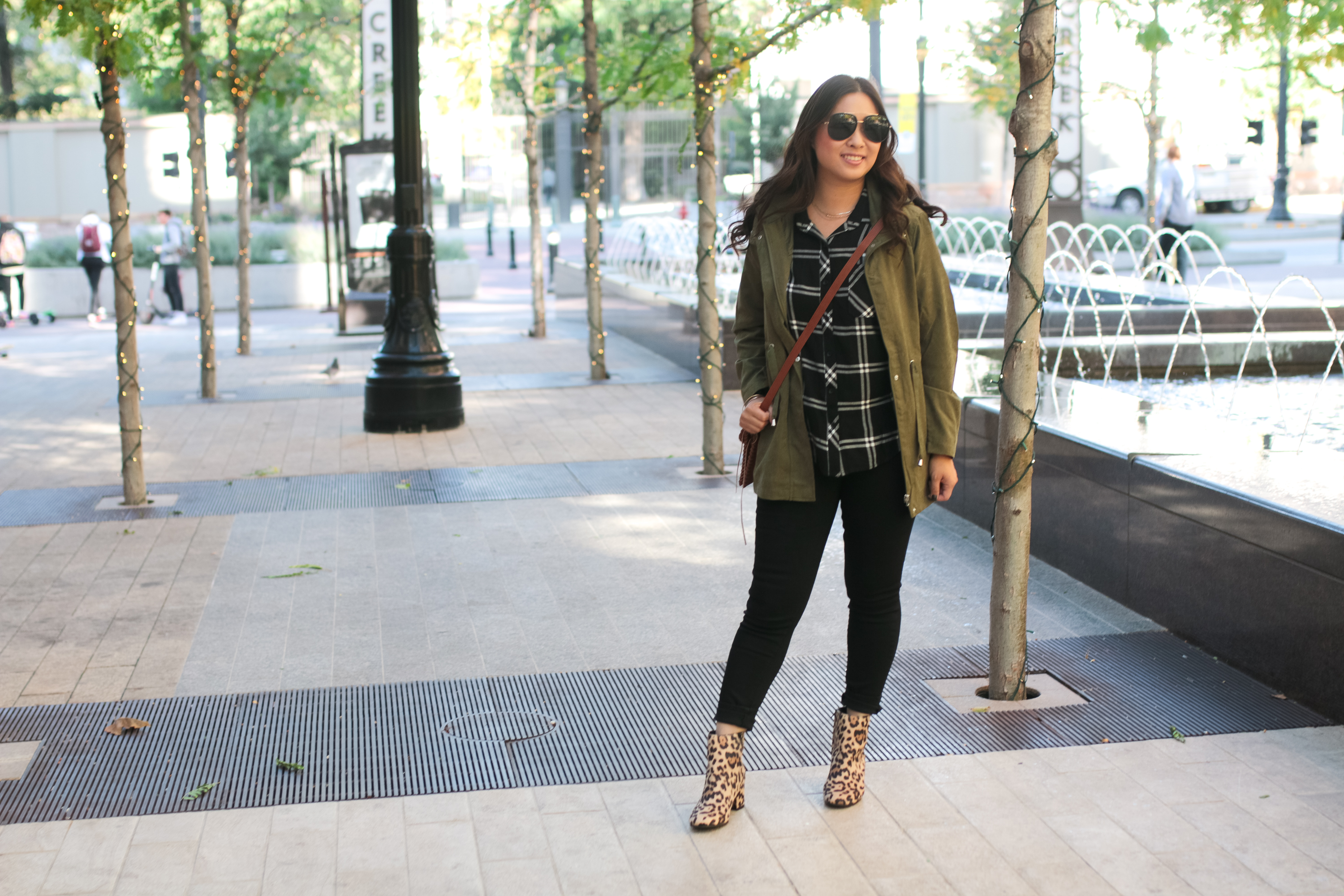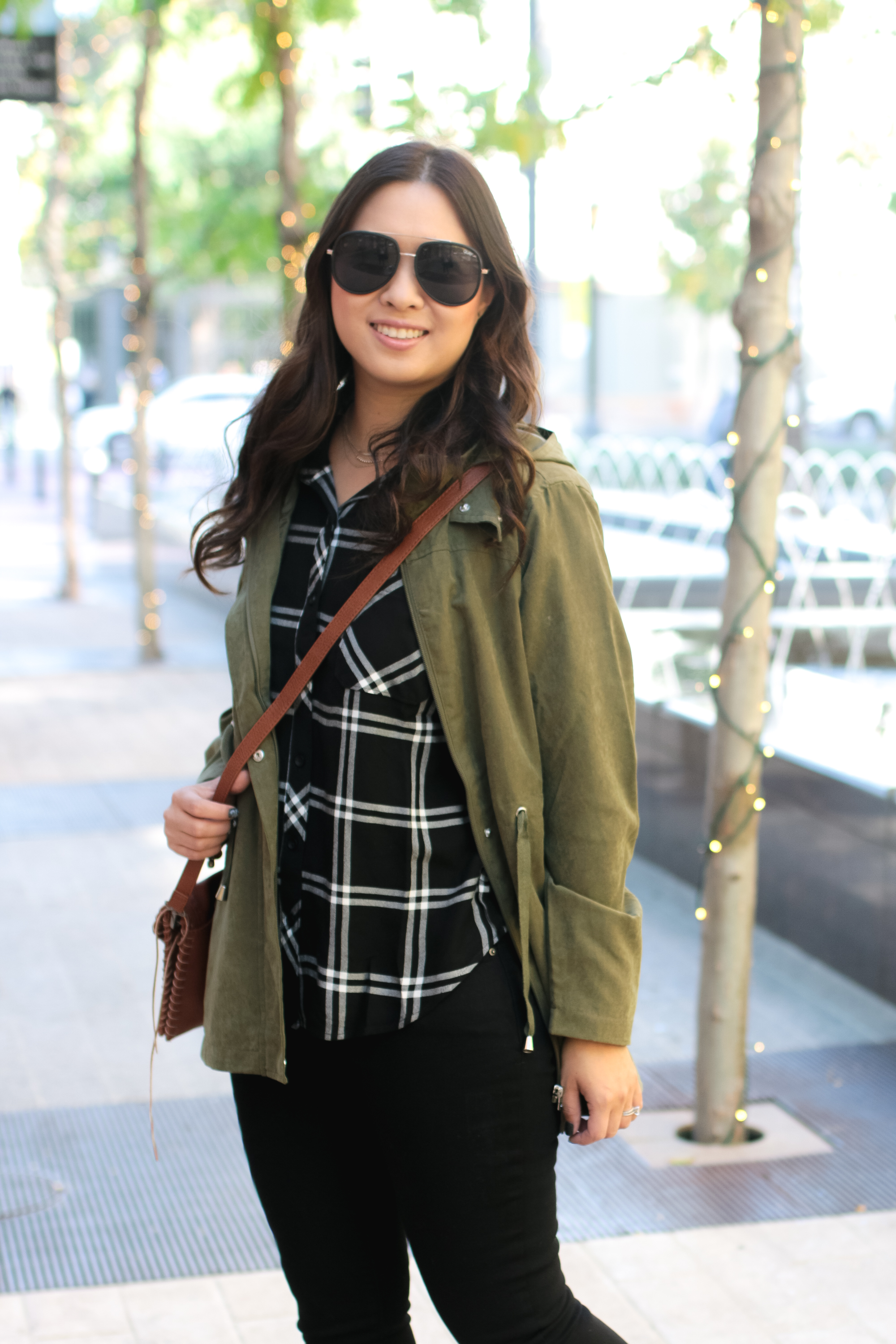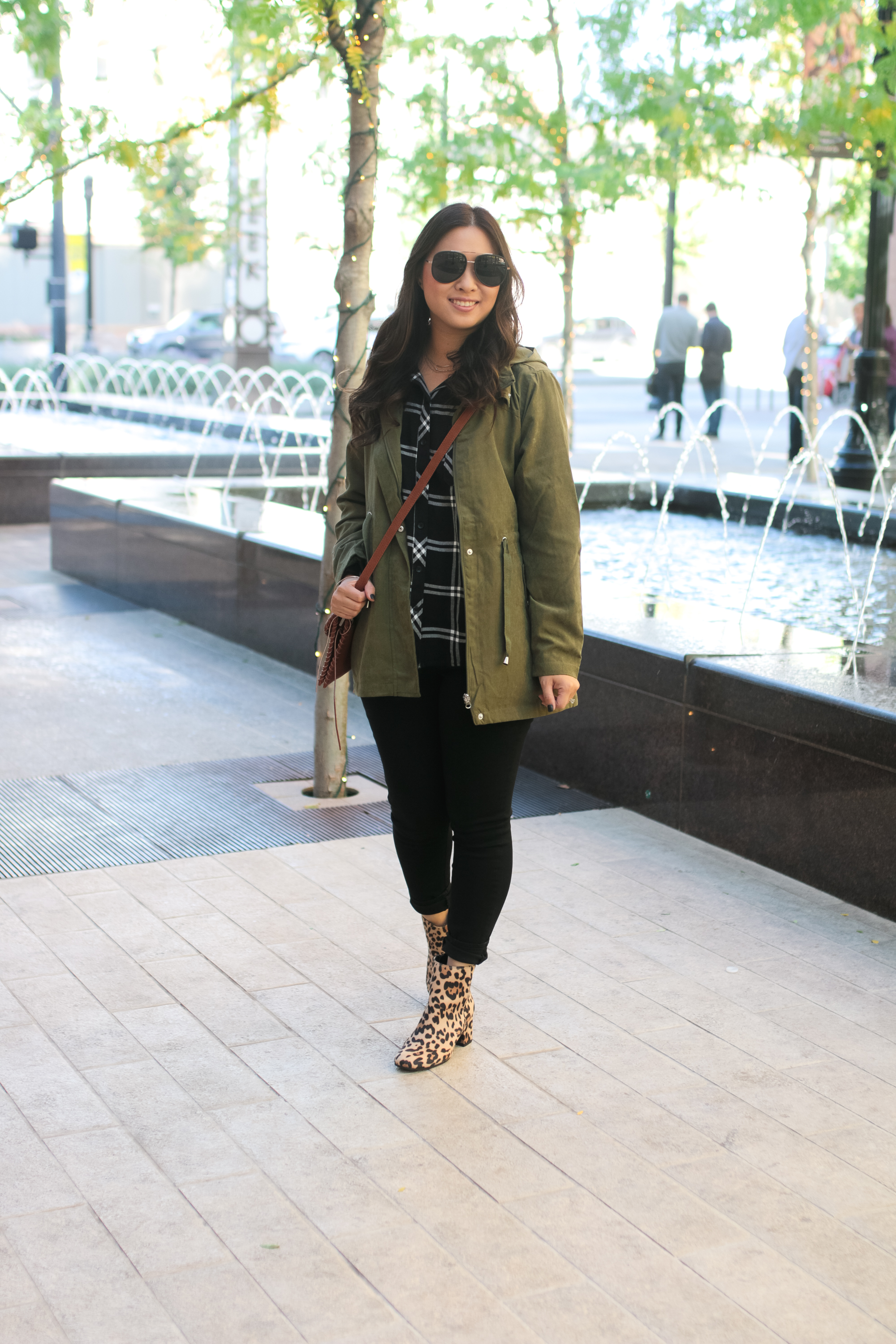 Plaid Top (Small) | Jacket (Small) | Jeans (29) | Boots (7.5) | Bag
For those who might be a little bolder and into pattern mixing, I LOVE mixing plaid with leopard, but I still kept the look pretty neutral. These leopard booties though, are SO SO good!! The print is amazing and these are comfortable! They also come in a black too which I also snagged!
My hands down favorite brand from there is the Time and Tru brand – seriously amazing stuff! Here are some other items I have found that are worth checking out!! They are all great pieces that will help you transition into the colder weather!
Plaid:
Sweaters:
Jackets:
Booties:
Sporty:
This post was sponsored by Walmart, as always, all selections and opinions are 100% my own!