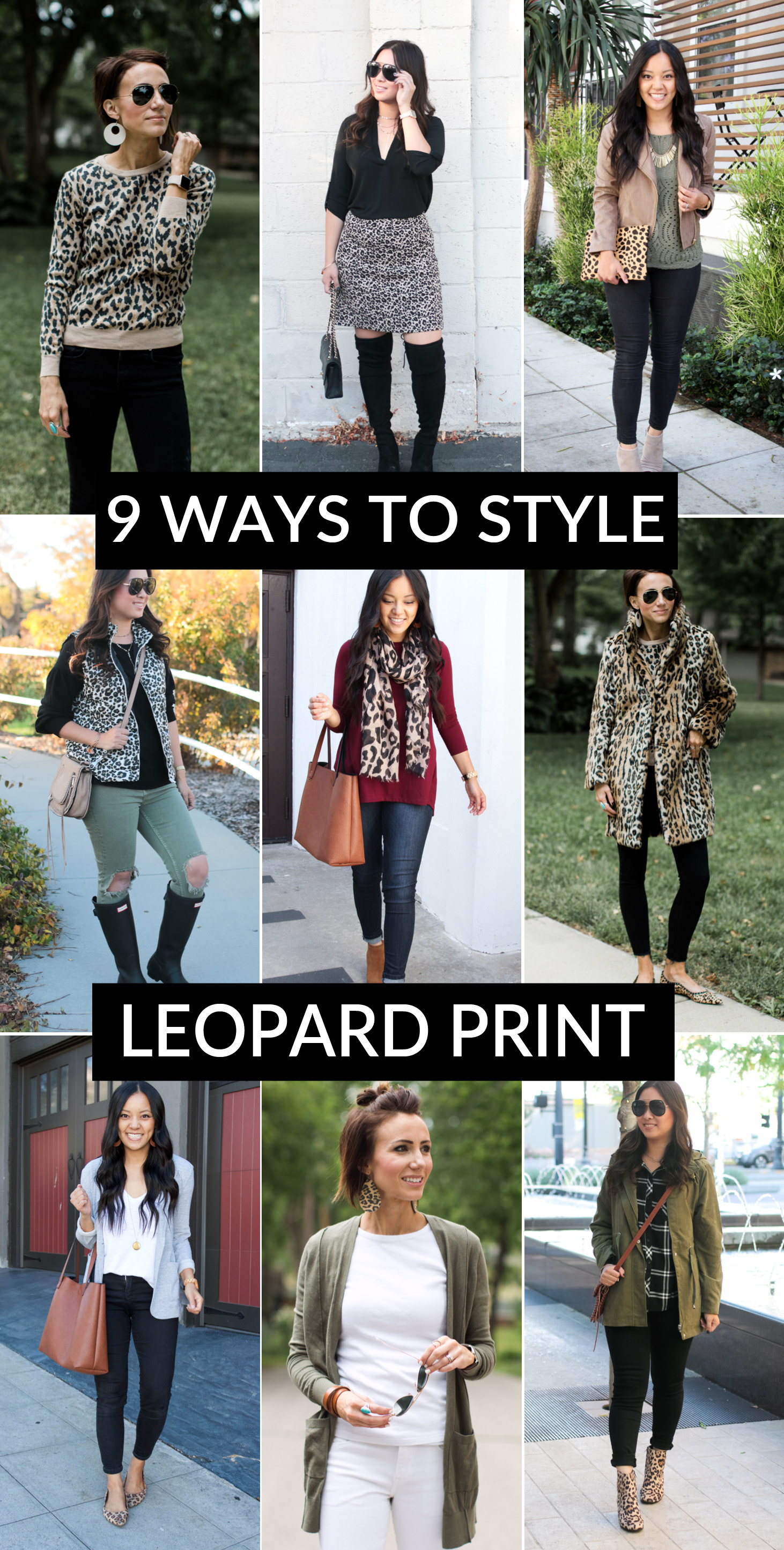 A few weeks ago I shared an All Things Leopard – Most Under $100 post, and this week I've teamed up with a few of my friends to show you 9 ways to style leopard!!! Audrey, of Putting Me Together, is a queen at syling and mixing and matching. She also creates Capsule Wardobes that thousands of women absolutely LOVE! Kilee, of One Little Momma, is a lover of basics and casual style. She is a mama of FIVE boys and also runs Nickel & Suede, the cutest leather accessories shop, but my fave are the earrings! I will be sharing all of the outfit pieces featured in the collage above (or similar items if some are sold out), will talk about some styling options, with the hopes that you can find some new leopard piece to add to your wardrobe… of that you'll give leopard a try if you don't own any!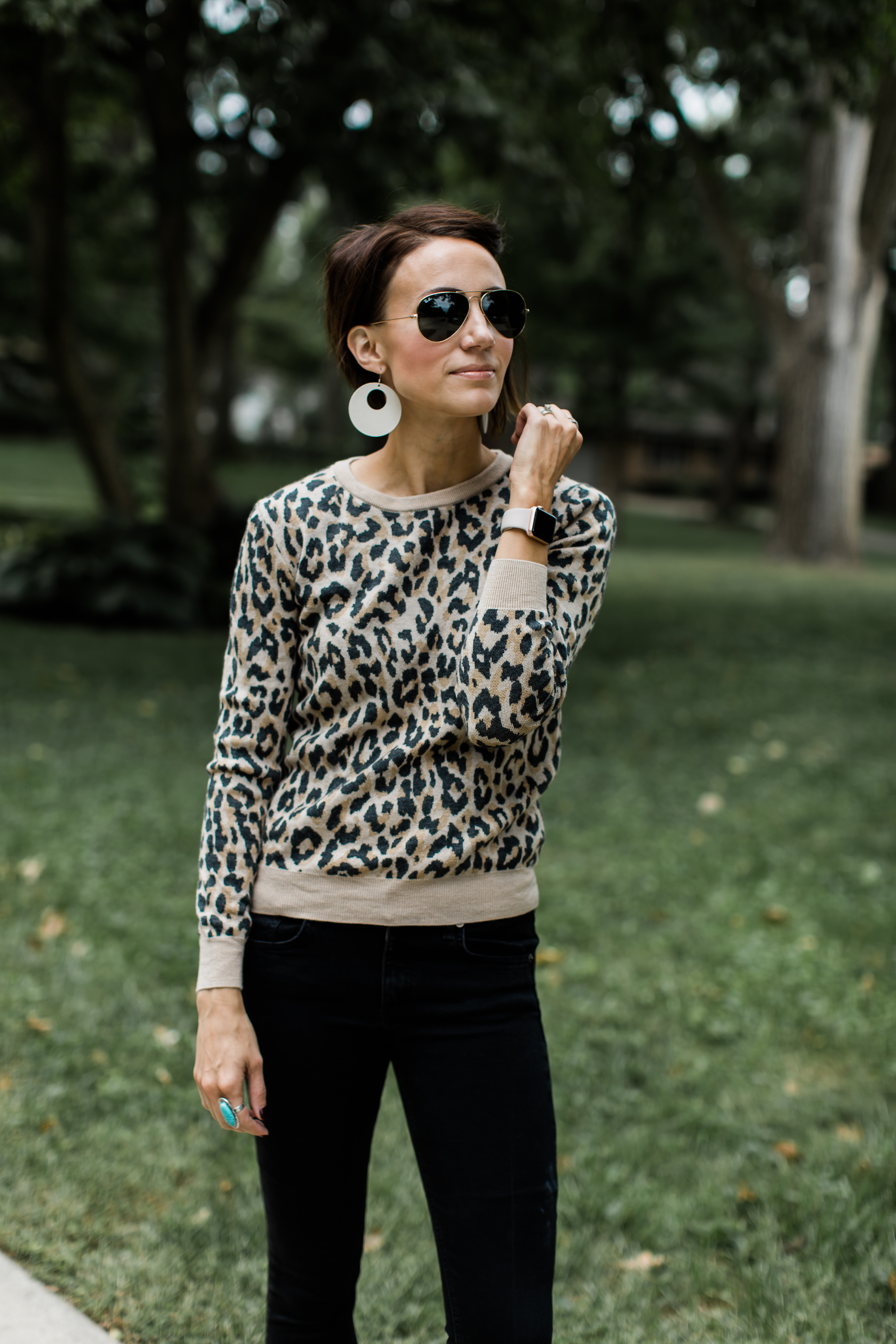 1. Sweater – Leopard print sweaters are filling up the stores right now and for good reason! They act as a great top on their own, can be dressed up or down and even layered. Kilee's sweater has great reviews and is currently 30% off with code FRIENDS. And of course, my favorite current leopard sweater is this one for under $20!! And a super popular alternative to the sweater is a cardigan, and I think I've seen almost every one and their mama with this one!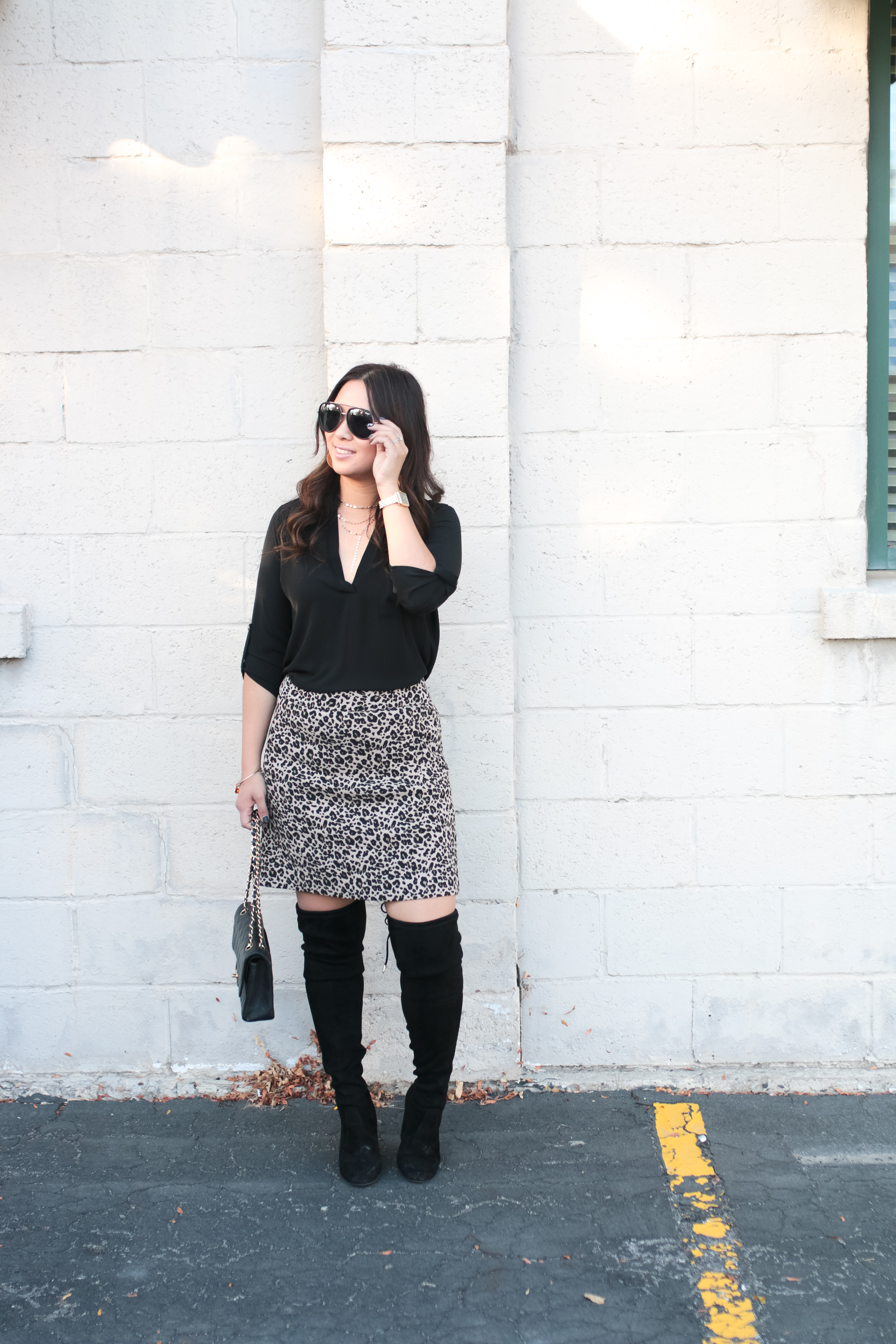 2. Skirt – This chic leopard mini skirt (currently 40% off w code WORKIT) is the perfect length for wearing for a date night or girl's night out. I LOVE wearing mini skirts with knee high boots! If you prefer skirts with a longer length, this is a great option!

3. Clutch – If wearing leopard is too much of a leap of faith for you, adding it in slowly with an accessory such as a clutch will help you still feel trendy. It does not need to 'match' your outfit since it's a clutch. If you need something bigger than just a clutch, I love my leopard tote! You can even have it monogrammed if that's something you love!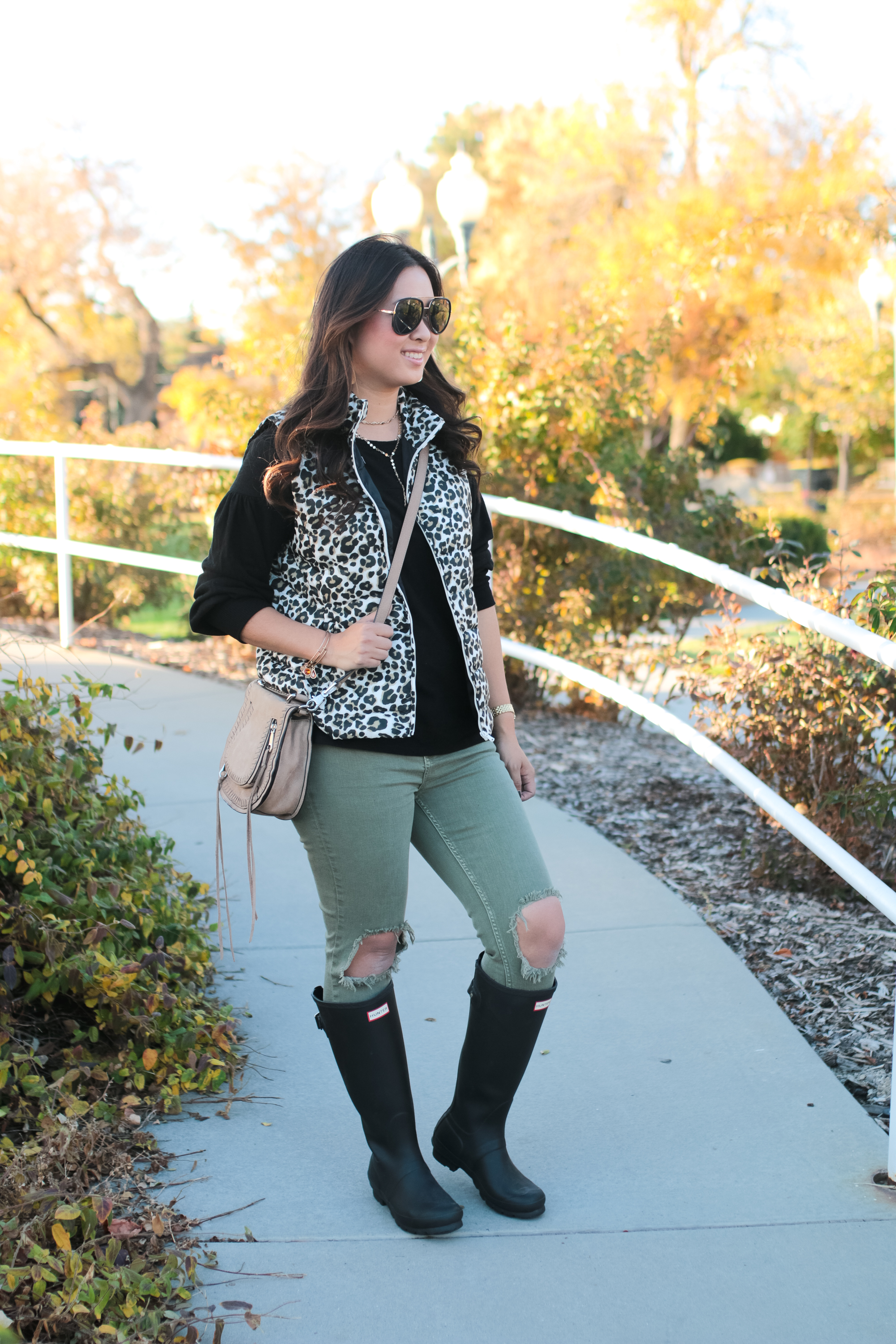 4. Vest – Adding a vest is a great way to layer during this time of the year. This leopard vest is nice and lightweight but still can keep you warm. This vest looks great with denim or over a dress.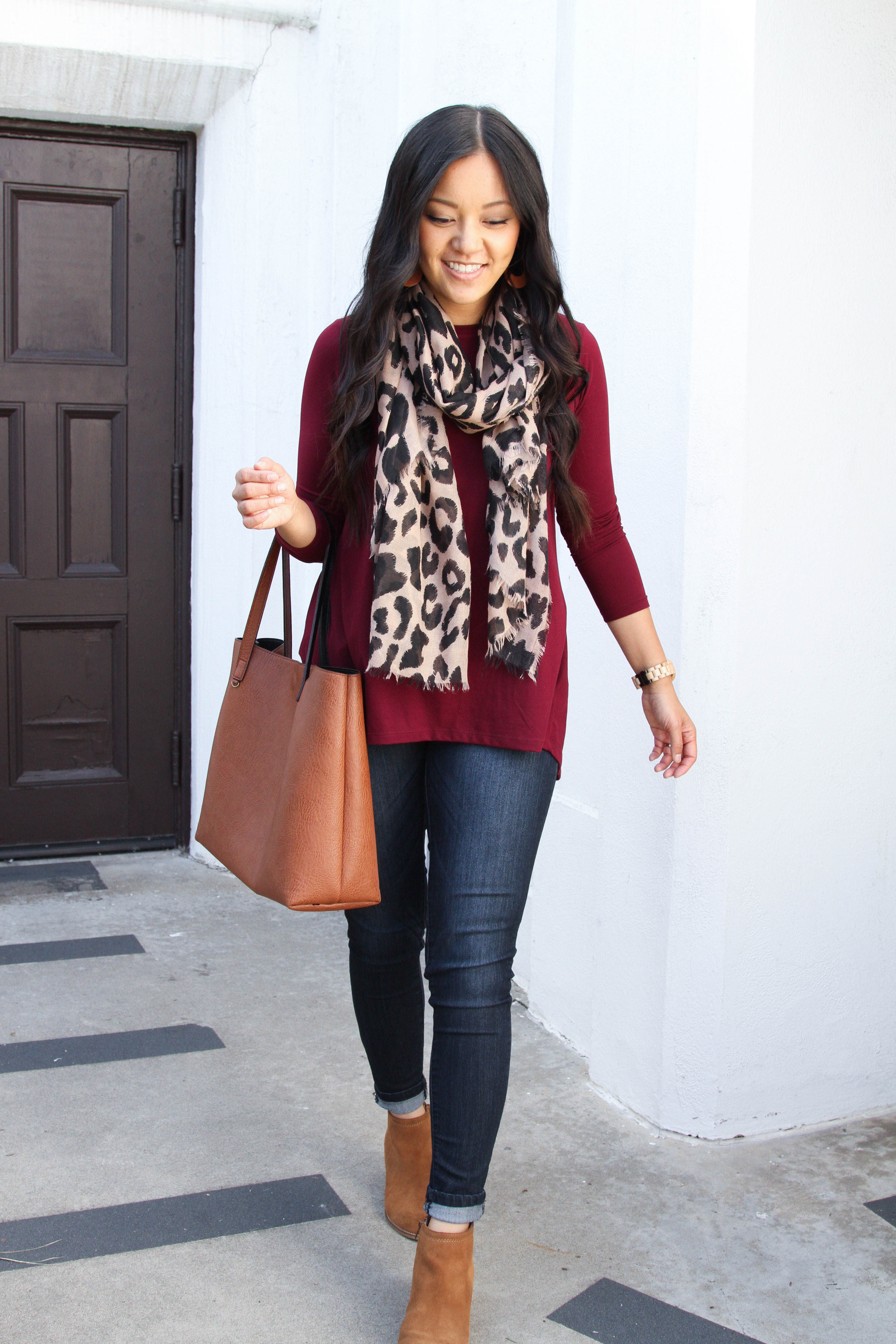 5. Scarf – A leopard scarf is a great way to add some pizzazz to an outfit. With a leopard scarf, keep your outfit simple and basic and let the scarf be the statement piece. My favorite $19 leopard scarf is this one! It might actually be my most favorite leopard thing I own!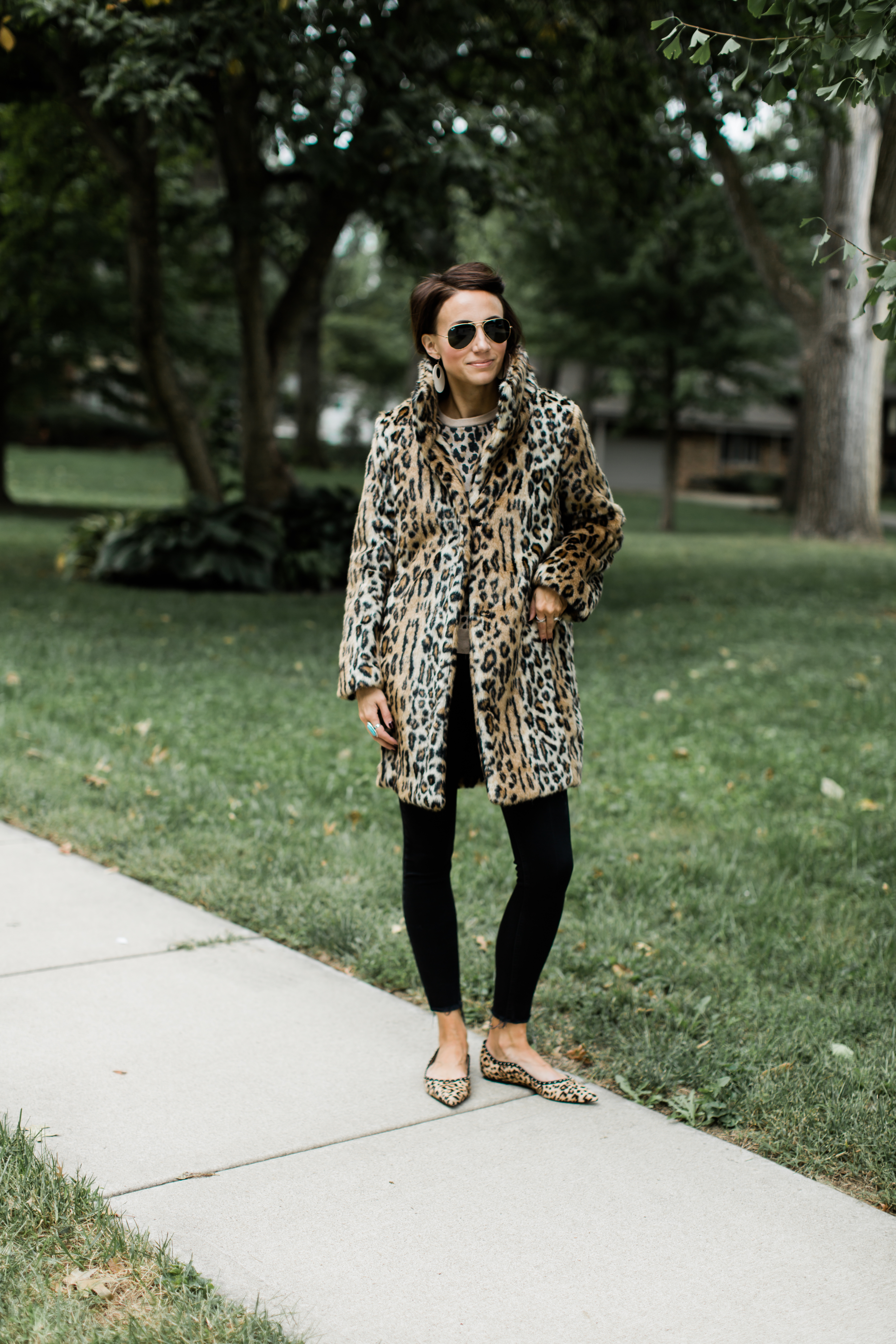 6. Coat – If you're feeling a bit more bold, a leopard coat is the way to go. This coat can be worn casually with jeans, work pants, or dress. It really adds a dose of glamour to your outfit.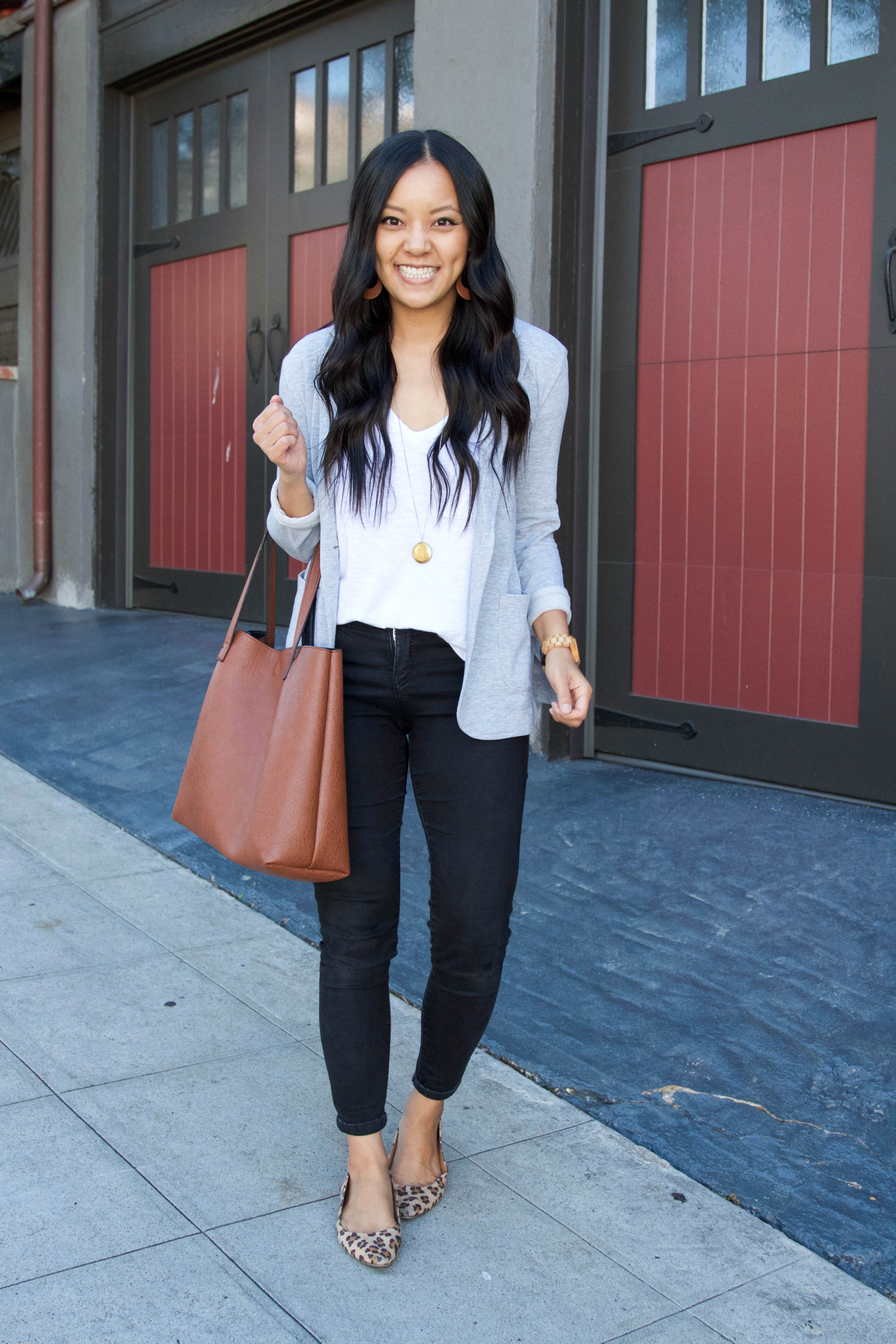 7. Flats – Leopard heels are fabulous but probably not practical in most work environment. Cue the leopard flat. It can easily transition you from the office to happy hour without having to change. There are some other options such as leopard loafers and mules.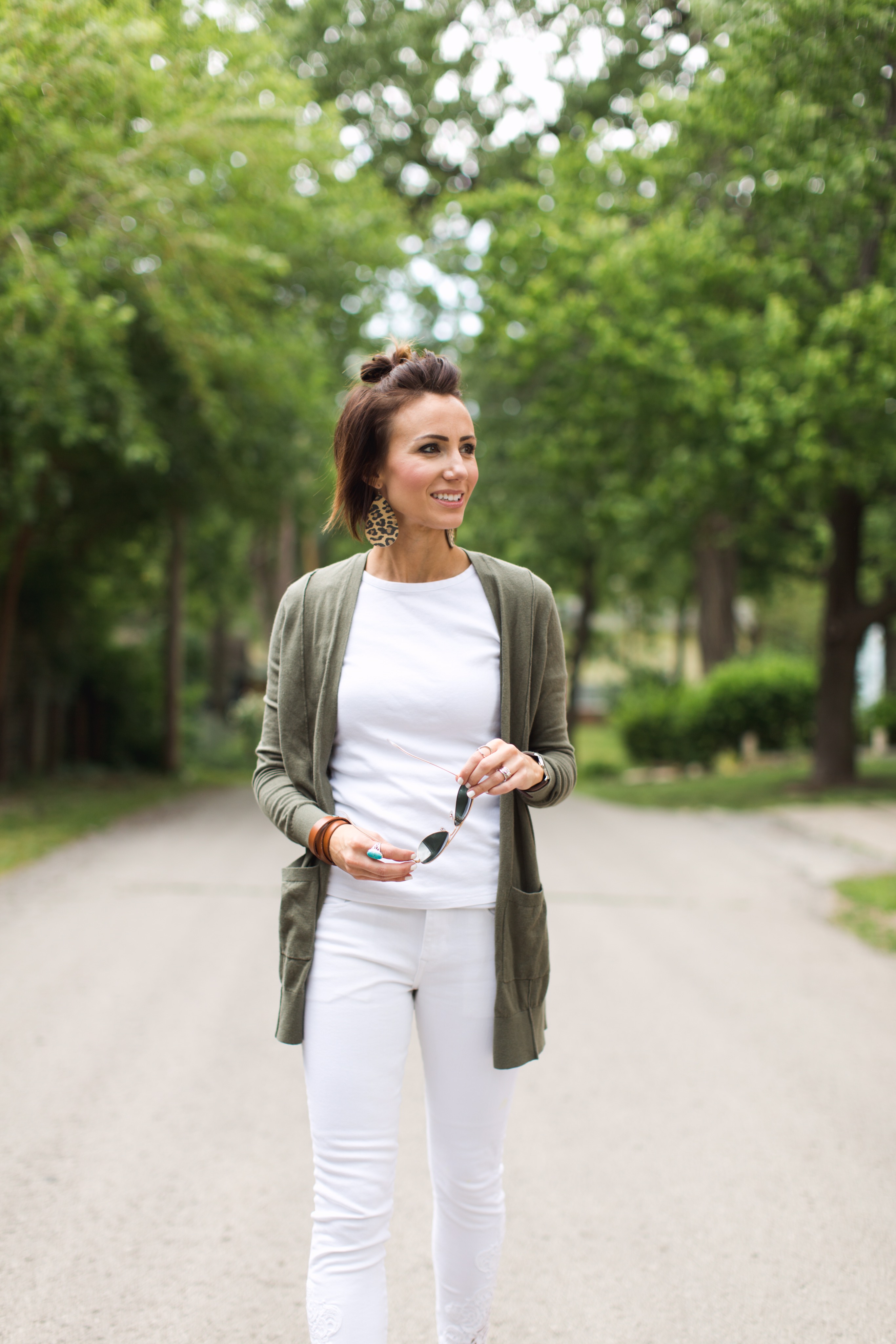 8. Earrings – if you are pretty timid with leopard print, then sneak it in with some earrings! They add a little pop to a casual or neutral outfit!
9. Boots – Adding leopard booties to an outfit gives it an edgy look. You can wear a simple white t-shirt and denim with them or with a dress. It does not need to be fancy or over the top. It is much easier than you think to pair these booties with your wardrobe. Do not be afraid to step out in some leopard booties!
As you can tell, I like leopard ha! Don't forget to check out my All Things Leopard – Most Under $100 post too!! What leopard items do you own?