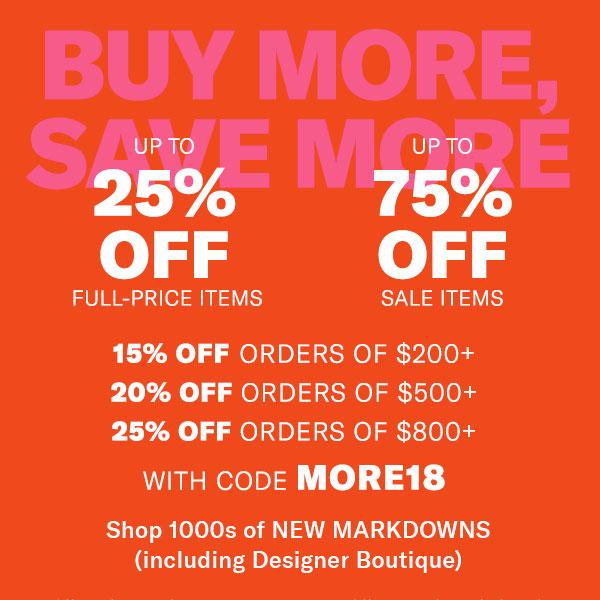 It's that time again for the Shopbop sale!!! With code MORE18, you can get 15% off orders of $200+, 20% off orders $500+, and 25% off orders $800+. The sale runs from 11/20 – 11/25!! Some of my favorite brands to shop during the sale are Free People, Madewell, WAYF, Quay and Z Supply! Some brands are excluded from the sale, like Spanx and Kate Spade, just FYI! This time around though, I wanted to stick to items that were under $100! So I scoured the Shopbop site for the categories listed below and found the best of the best for you!!! My guess is that the Free People Adella Bralettes and Quay sunglasses will go the fastest, so make sure to snag them FAST if you have been thinking about them! Both of these items RARELY go on sale, especially the bralettes!!
Tops

Sweaters

Casual / Activewear

Dresses / Jumpsuits

Denim

Bralettes

Shoes

Sunglasses

Jewelry

Accessories / Travel

Also, just wanted to share a few items that are over $100 that are part of the sale and I think are worth getting!

Don't forget to use the code MORE18 to SAVE!!!