A new month, well it's almost the end of the month, but a new Amazon Fashion haul!!! I've shared a lot of Amazon swimsuits and coverups lately, but it's time for some more fun Spring and special occasion dresses! So here we go!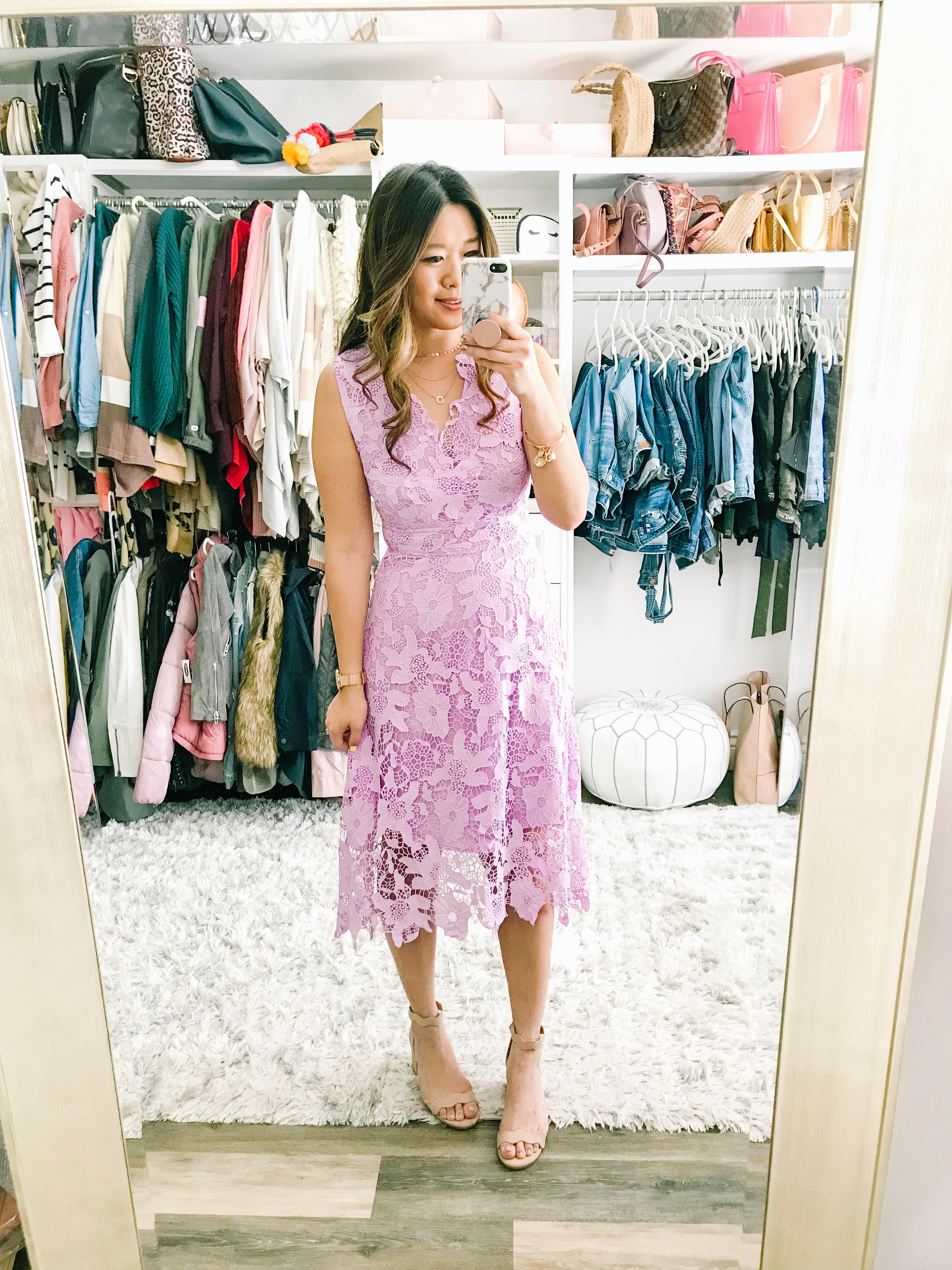 Dress (M) // Shoes (TTS) // Necklace // Bracelet // Phone Case
I tried on this dress in a size Small and I couldn't zip it up! Definitely size up with this one! It's the perfect Easter or wedding dress and comes in a lot of colors!!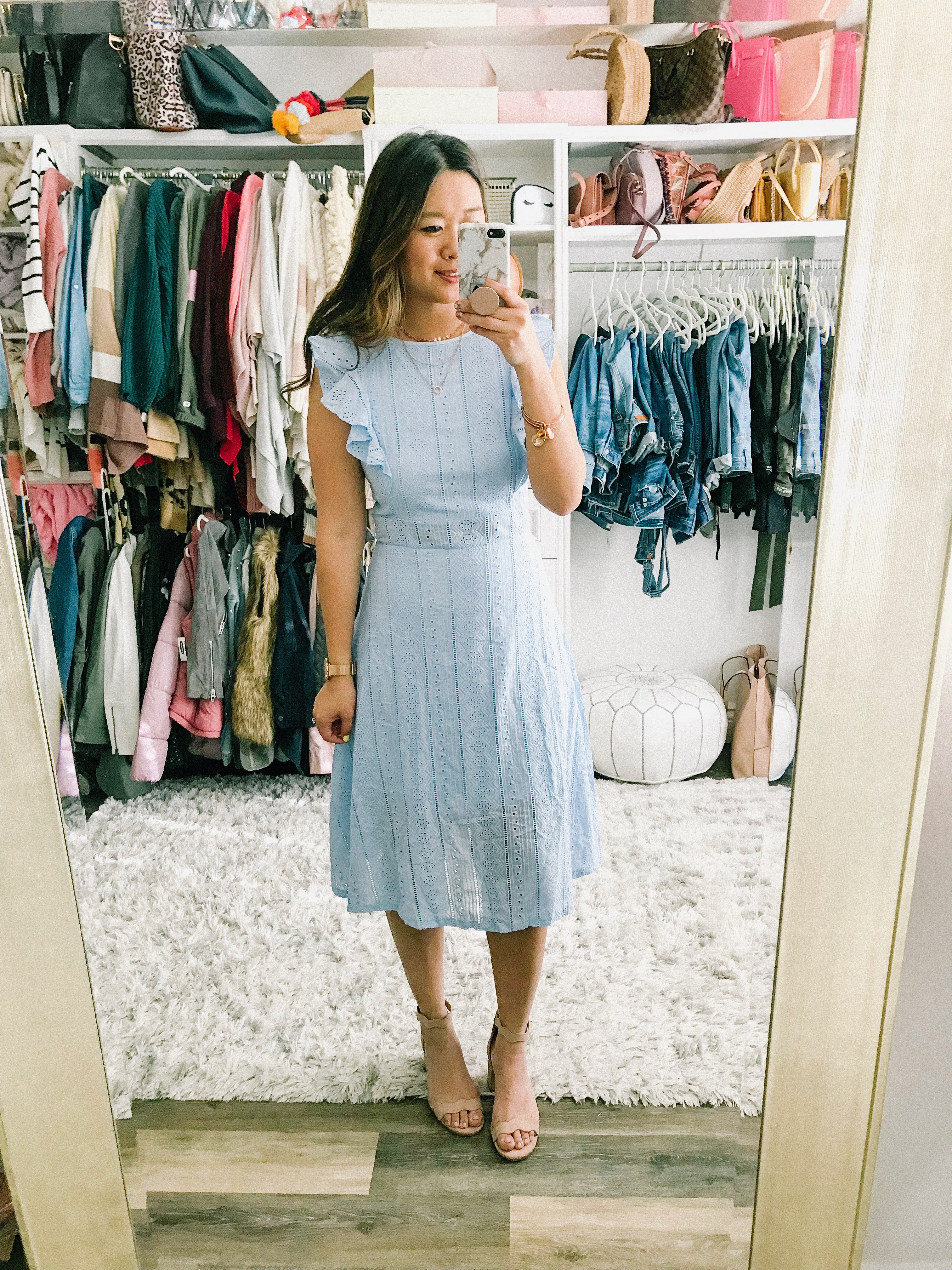 The ruffles and the eyelet detail caught my eye, but it does wrinkle a bit and is a thinner material. Make sure to steam it well before you wear it!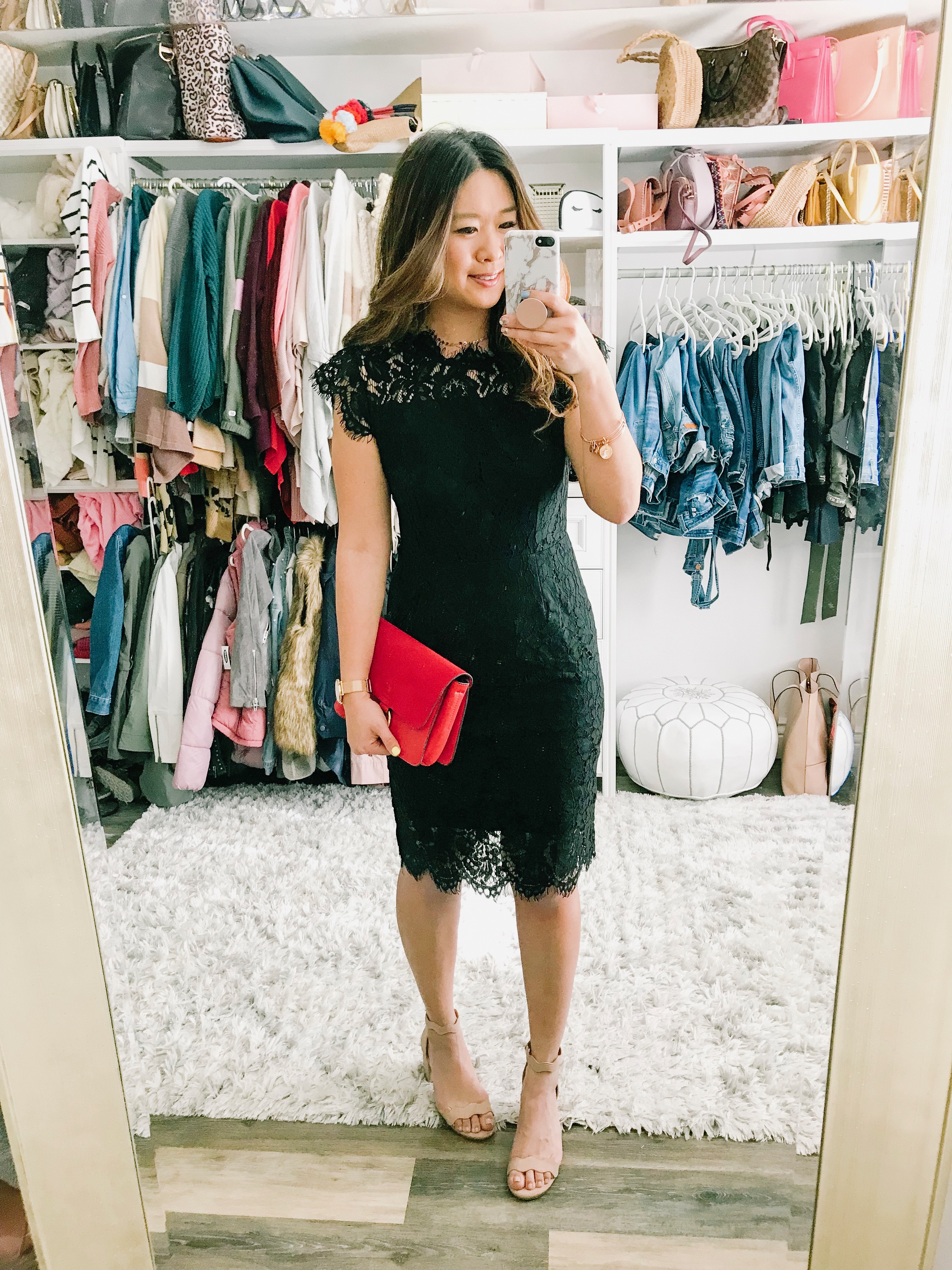 This dress is so gorgeous and comes in a few colors. If you don't like the bodycon fit, it also comes in an A-line style!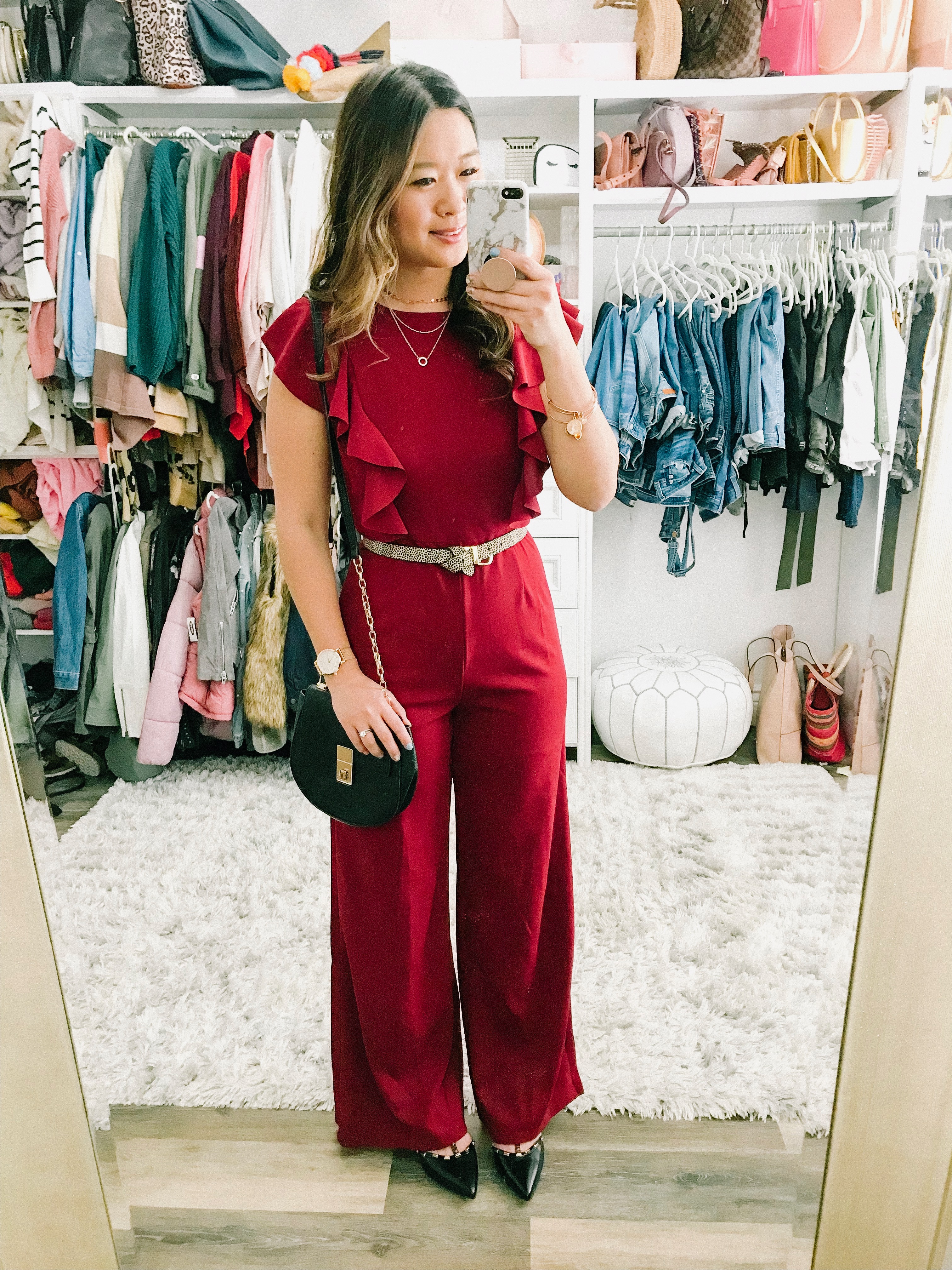 Jumpsuit (M) // Belt // Shoes (TTS – size up half if in between) // Purse
This jumpsuit I wanted to get in black, but I have a lot of black ones so I tried the red!! I am 5'4″ and hits just at the ground with 2.5 inch-ish heels! This one is definitely for the taller ladies unless you want to get it hemmed!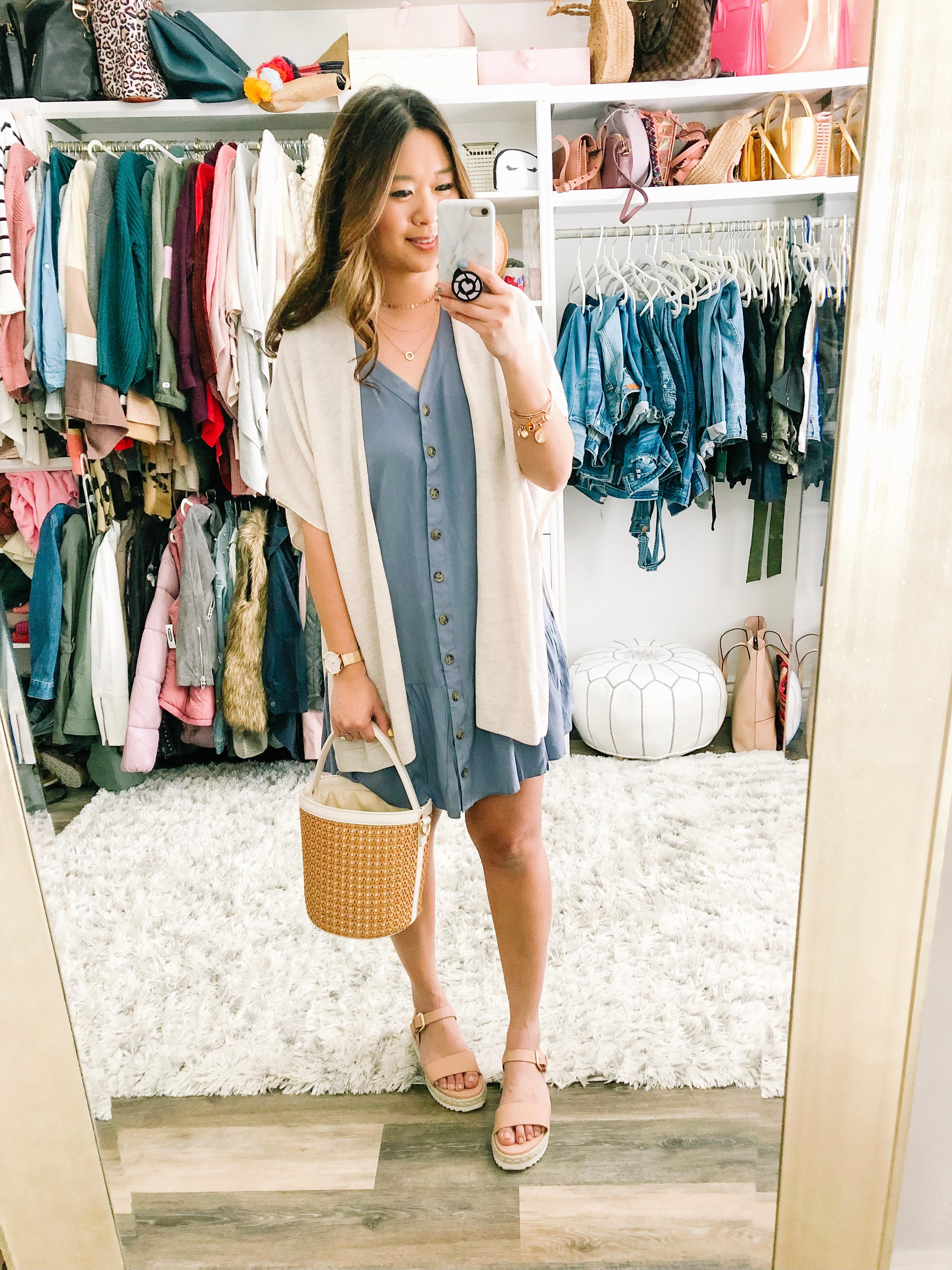 Dress (M) // Wrap (XS/S) // Shoes (TTS) // Purse
Y'all loved this dress when I posted it on my Instagram! It's super easy, super casual, super pretty and comes in a TON of colors and prints! I LOVE IT!!!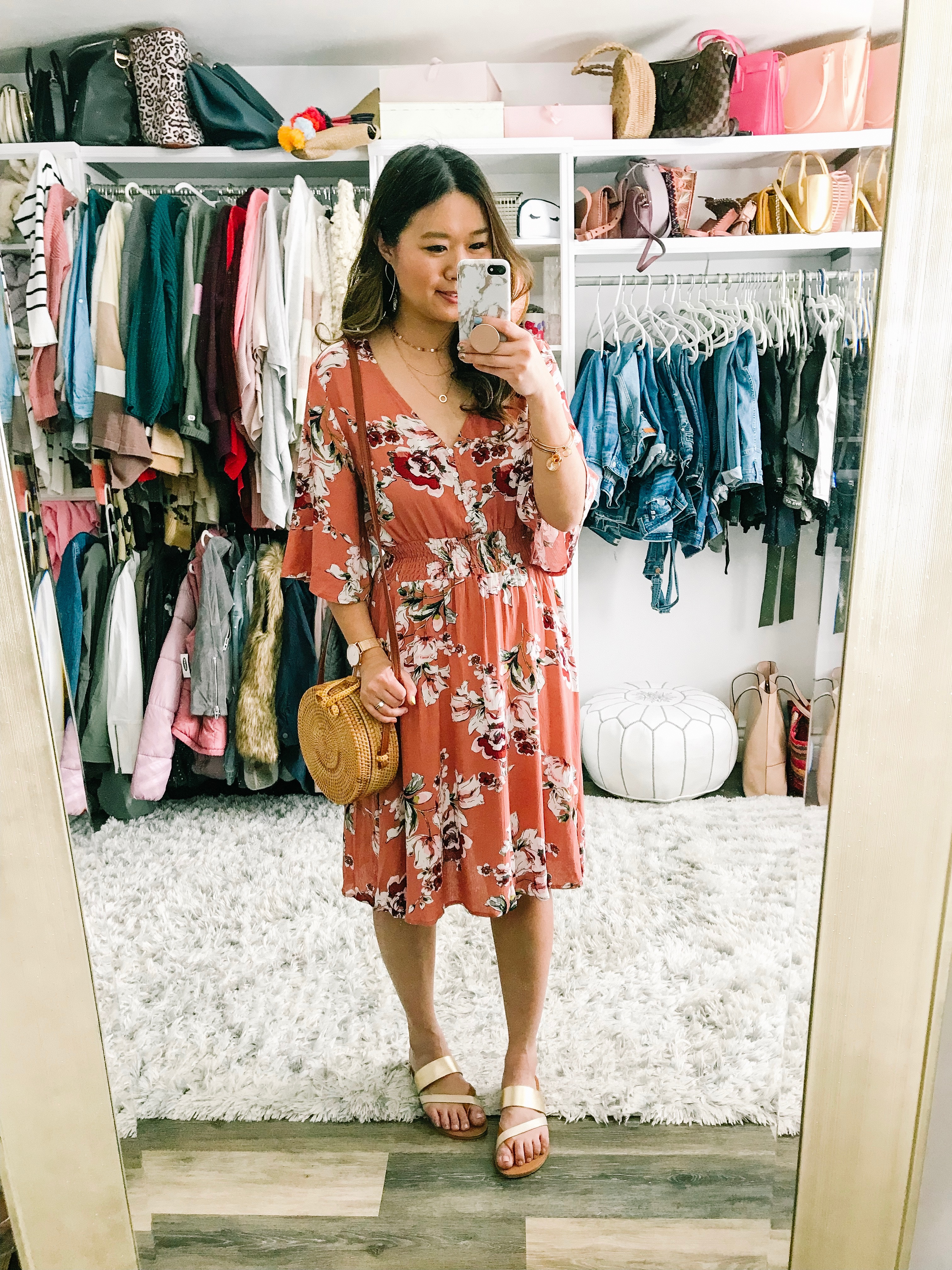 This one is super pretty and flowy! It runs a tad big, I think I could do an XS! Comes in a variety of prints!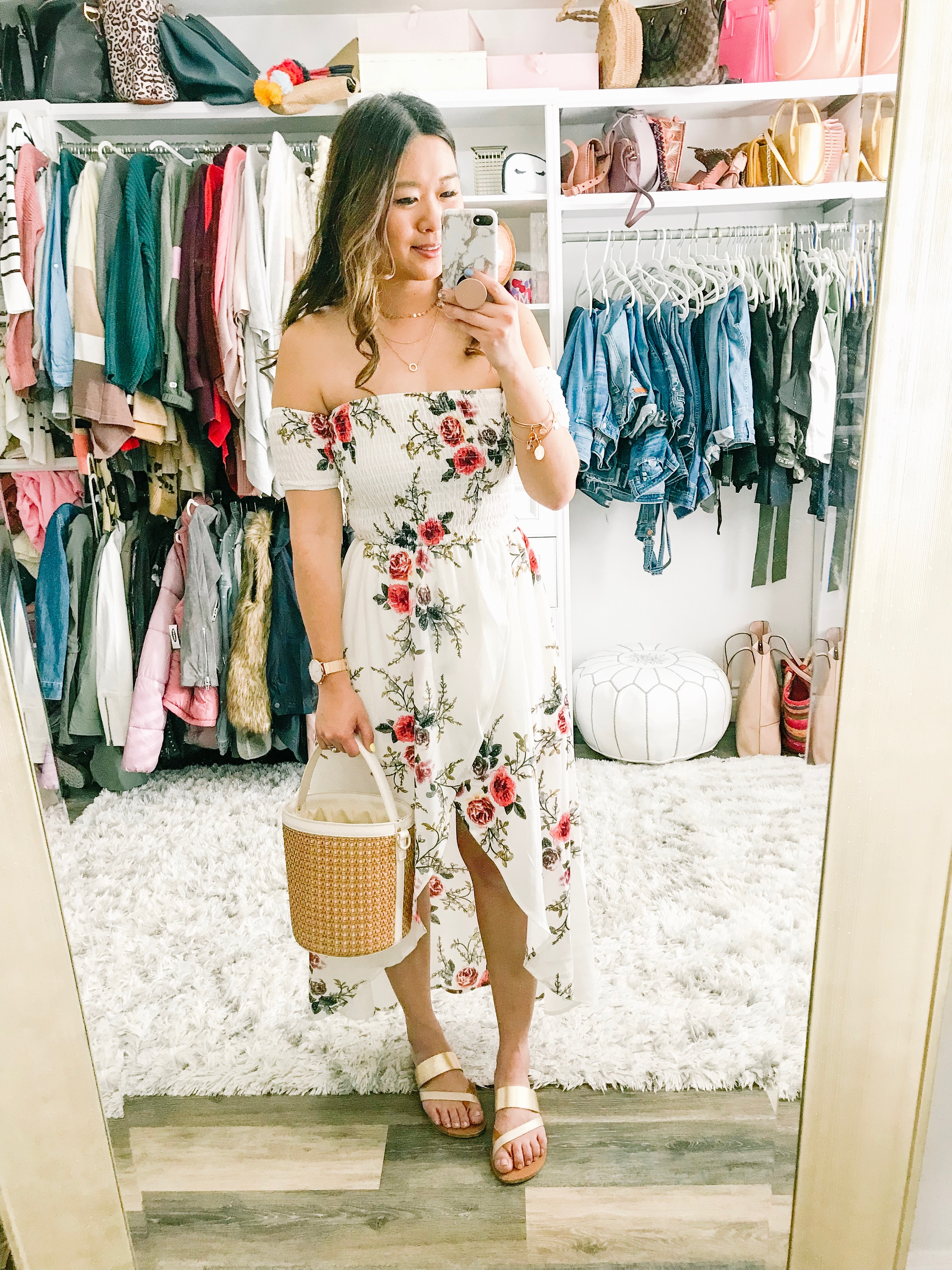 This one comes in 3 colors and I actually was having the hardest time deciding between white and the nude color and I love both!! The arms are a little scratchy/itchy/tight though, wish it was softer. This would be a gorgeous dress for the beach!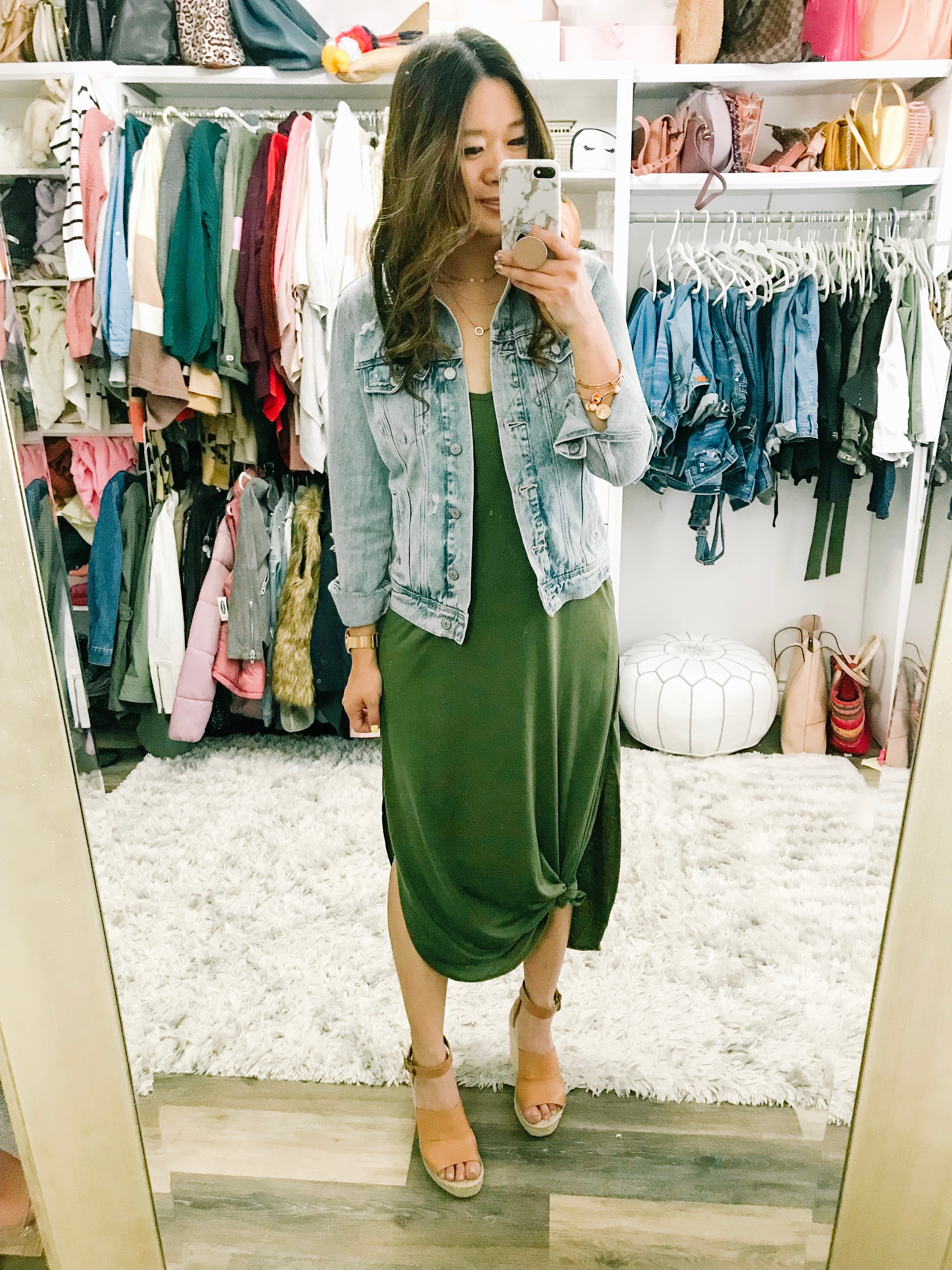 Dress (S) // Wedges (TTS) // Denim Jacket (S)
Love this strapless maxi!! Comes in a few colors and so many styling options!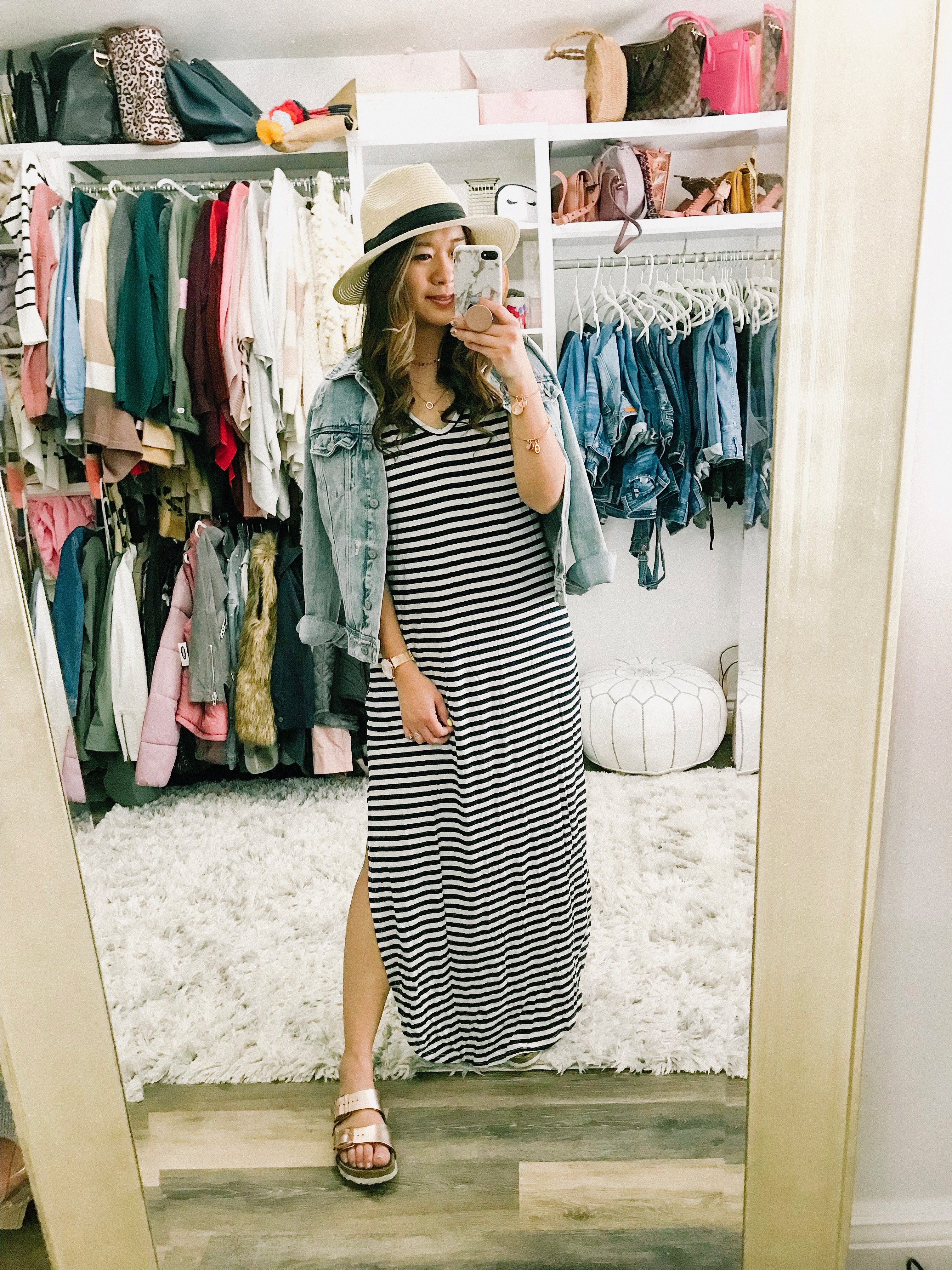 Dress (S) // Sandals (TTS) // Denim Jacket (S) // Hat
This dress is super popular, but personally I don't think the stripes are too flattering on my body type.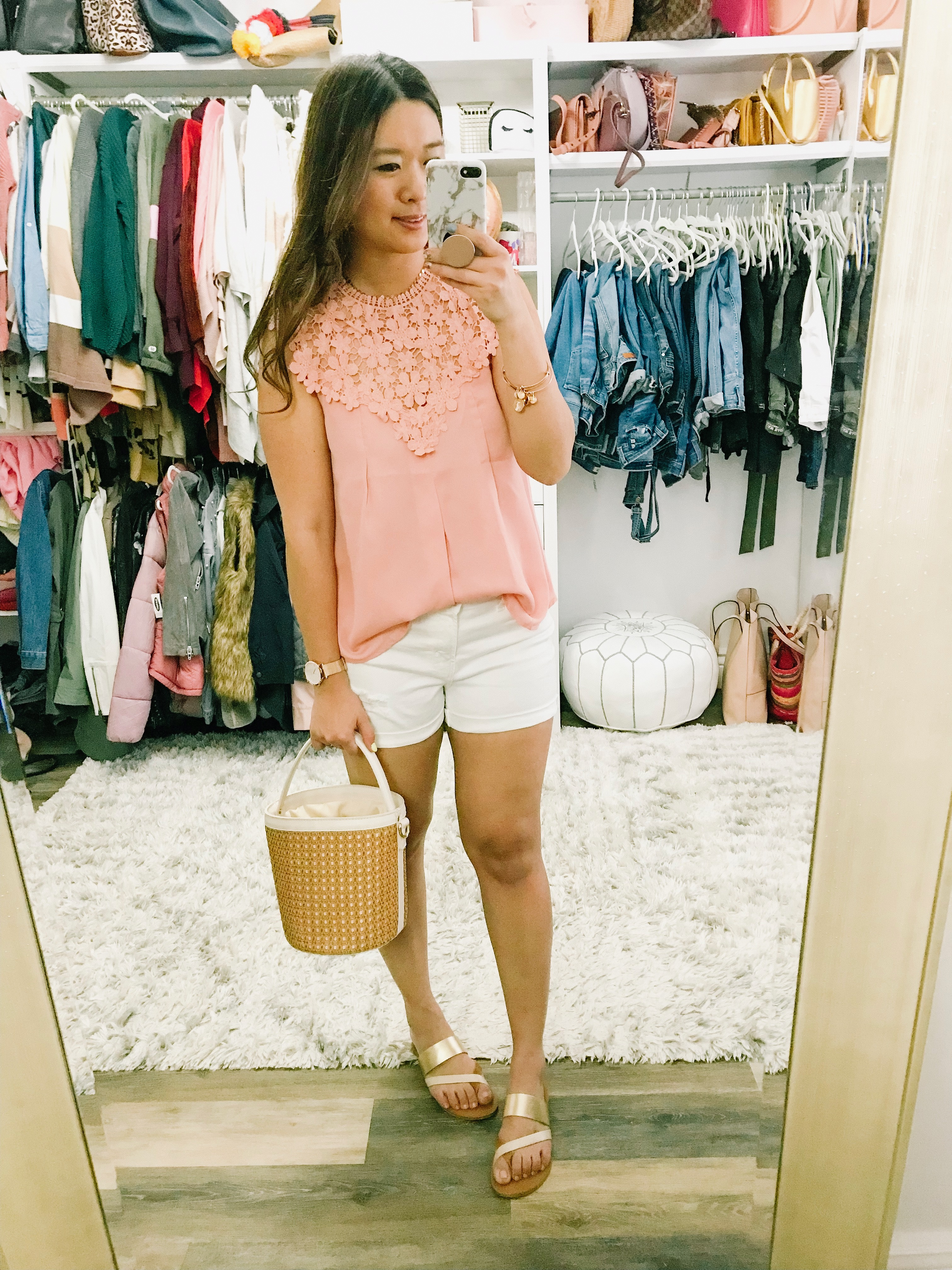 Top (S) // Shorts (8) // Sandals (TTS) // Purse
Love this pretty top that comes in a few colors! Dress it up or dress it down!