Hey friends! Today I thought I would share with you my Spring Wardrobe Essentials list! I know I said a Spring Capsule Wardrobe would be coming soon, and while this list is similar, I just wanted to share some of my tried and true favorite pieces that I own across 10 different categories of items. The Capsule Wardrobe post will be showing you more about ways to mix and match pieces (so stay tuned for that)! My hope is that this list will give you a good foundation whether you are starting your wardrobe from scratch (maybe you just had a baby, your size has changed, you are just wanting to makeover for your closet). Or if you feel like your wardrobe has a good foundation, this may help you fill in the gaps!
#1 Lightweight Tops
A basic tee is probably the starting point for so many outfits! My favorite, most affordable ones are these under $10 ones from Target. They come in 15+ colors and I am normally a Small, but like to size up to a Medium in case I want to knot tie it on the front or side. Plus, I just like the more relaxed it.
A cami is a little bit of a dressier piece that can be worn on it's own or my favorite, layered under cardigans.
A blouse can be a statement piece on it's own and I just love lightweight flowy ones or ones with trumpet or bell sleeves.
A button down is a great classic piece that can be a little dressy, but really can be dressed up or down.
#2 Cardigans / Kimonos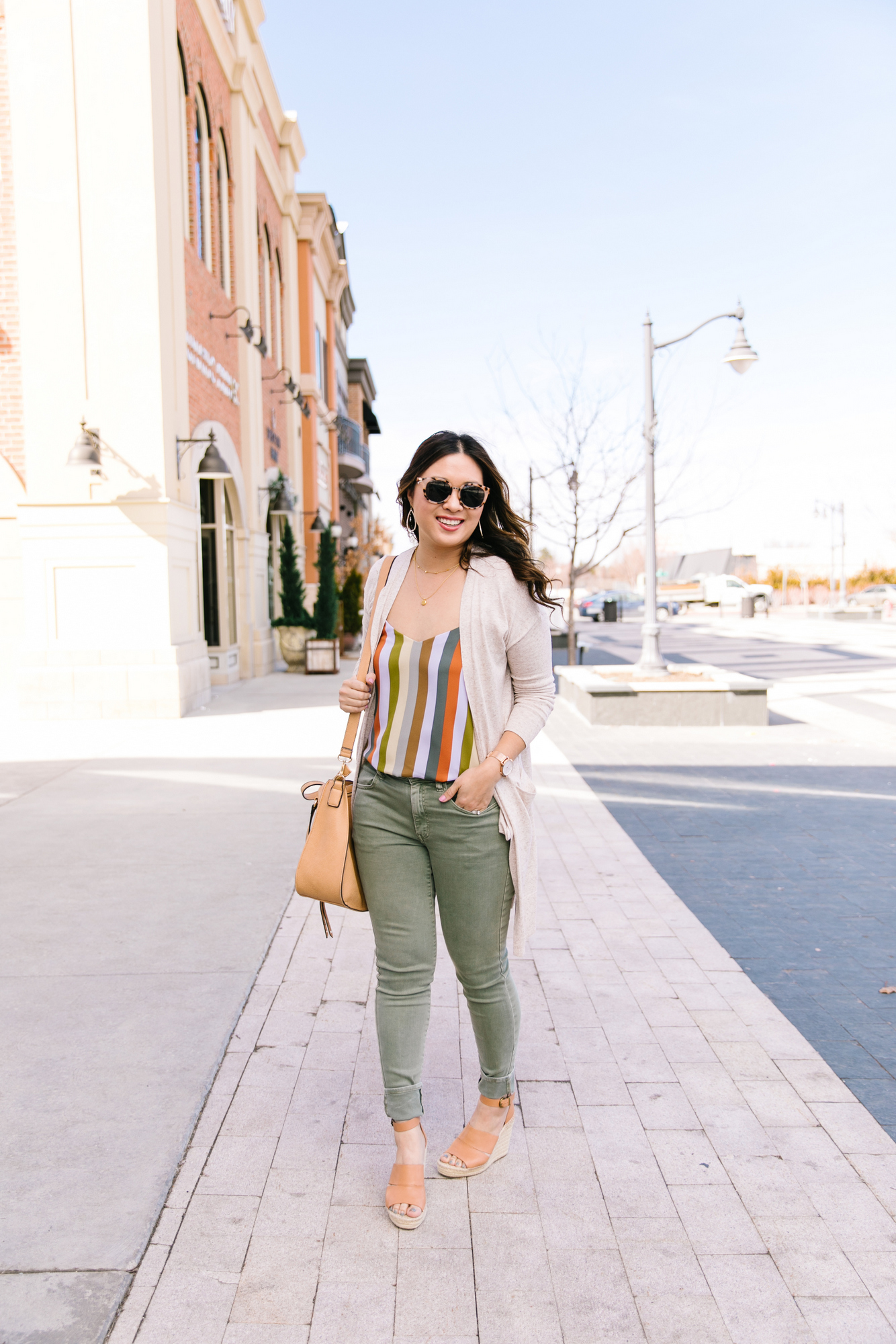 Because Spring is not super warm yet (at least where I live), cardigans are the perfect layering piece to wear over basic tees and camis. Personally, I love longer ones! But kimonos are also another fave and I usually like to get some sheer floral ones as a swim coverup or to wear over a tee and shorts!!
#3 Shorts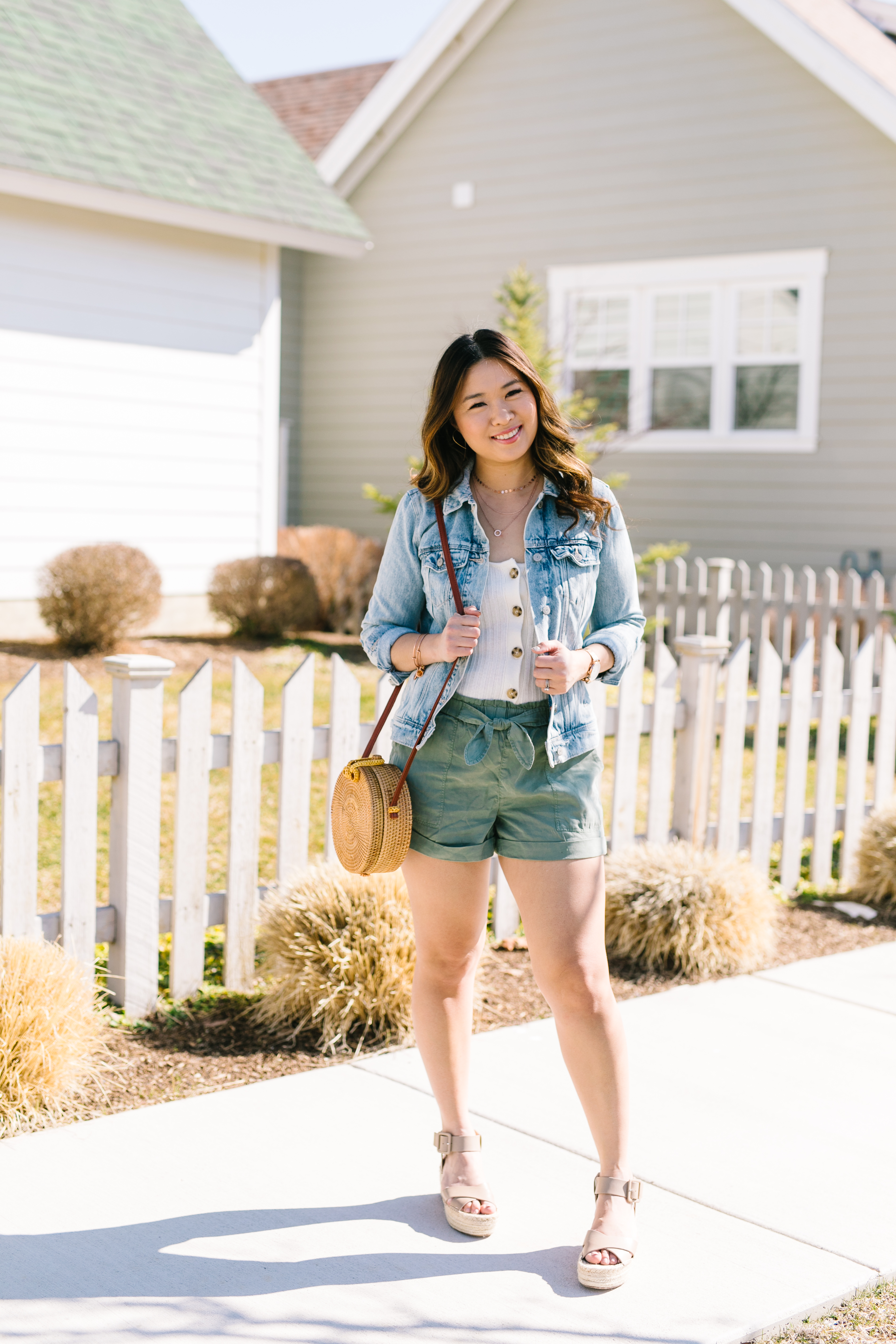 The denim short is pretty self explanatory but there are a variety of lengths! Personally I like the 3-4 inch ones!
The mom short is pretty much one of my favorite types of shorts right now. They are high waisted, sometimes distressed but doesn't have to be, but usually a little longer in the back! I like to size up 1-2 sizes in these.
The paperbag waist short is has a little ruffle detail on top, is usually high waisted, has at tie and is usually made from a comfortable material!
#4 White Jeans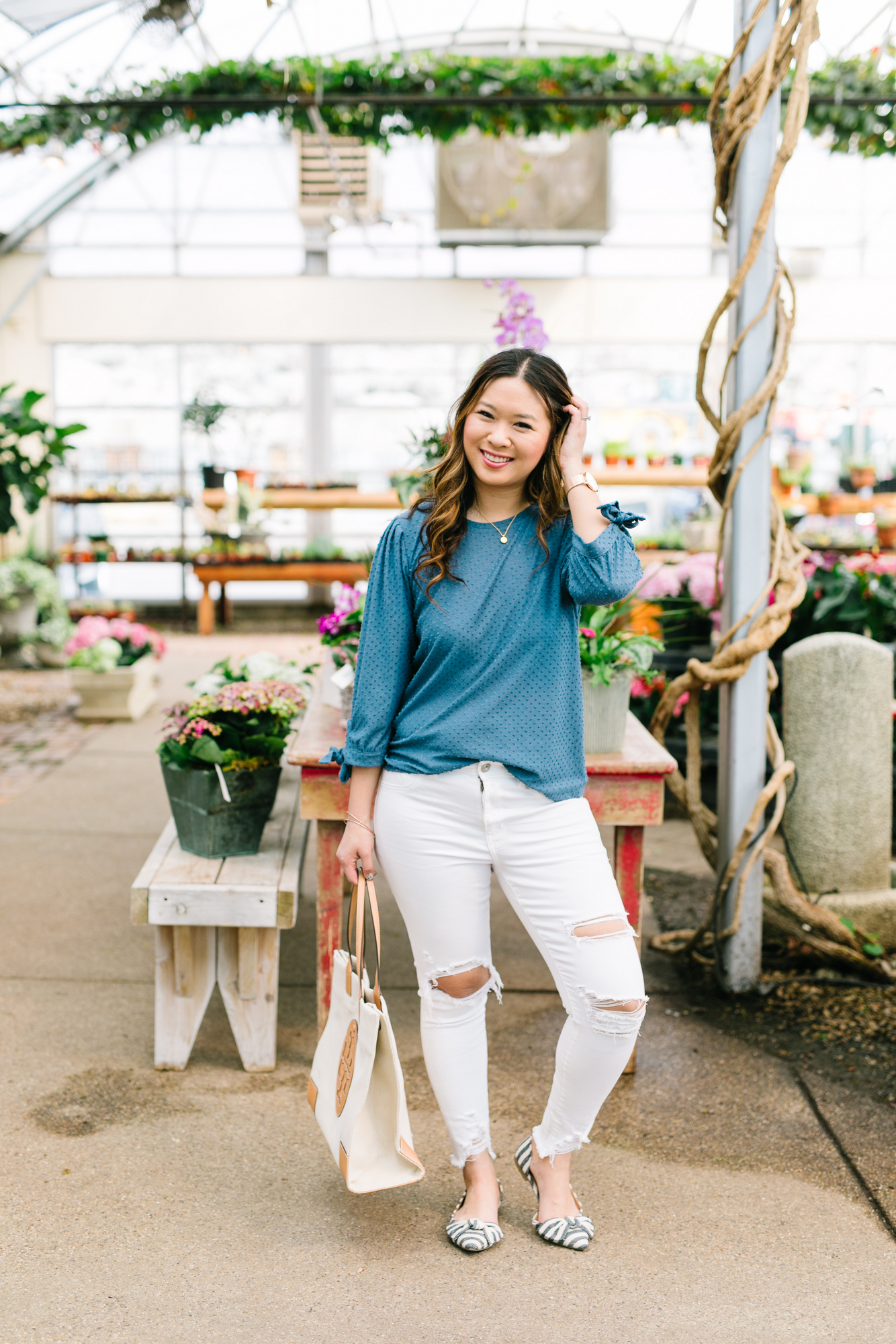 All Fall and Winter long, blue and black jeans were the norm, but once Spring hits, white jeans are totally IN! I mean, I've been wearing them for a month at least now and I can't get enough! Again, if it's still too cold for shorts, these are a great alternative to still keep your legs warm but have a Spring vibe!
#5 Dresses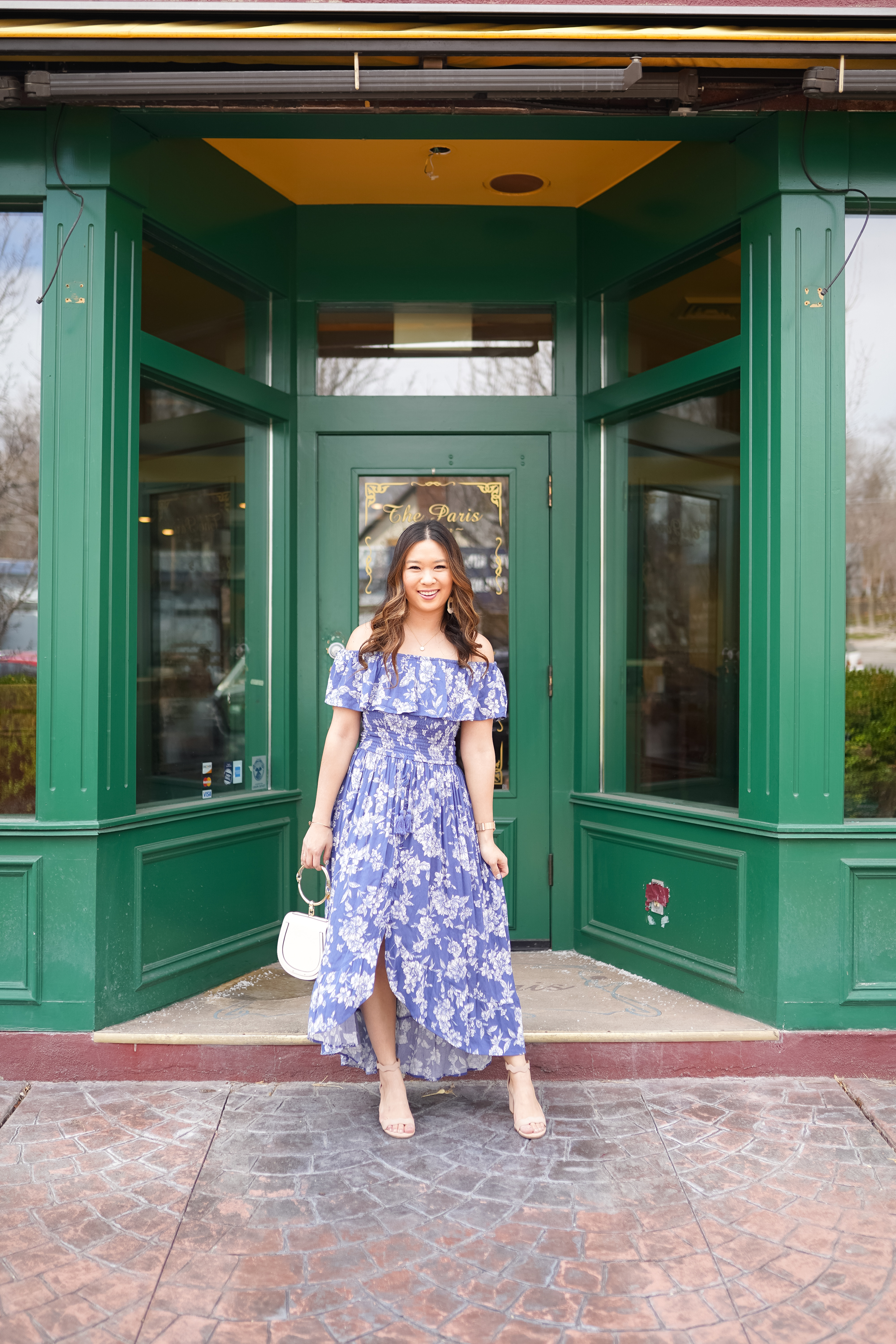 This is probably pretty self explanatory, but if I could live in dresses every day, I might just prefer that. They are one piece and DONE! Make sure to check out this post with a TON of Spring and Summer dresses!!
#6 Jumpsuits/Rompers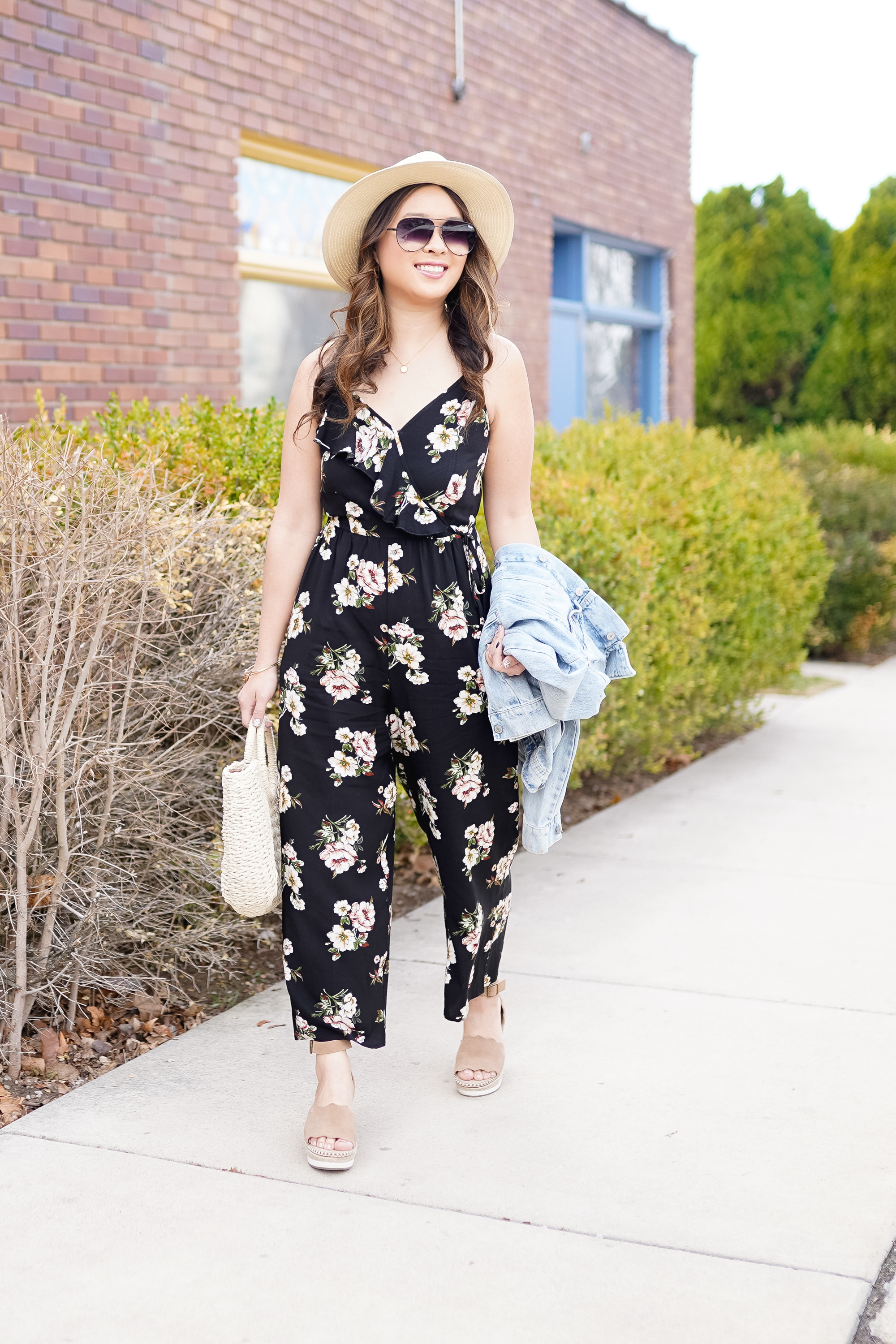 Hi. My name is Sandy and I am a black jumpsuit collector. You guys, I LOVE jumpsuits and rompers and the issue with it being more difficult to the bathroom does not bother me one bit! Like dresses, love that these are a one piece and done outfit and I just love the look of them!! These may be more difficult to shop for based on your body type, but I feel like I've found a few cute ones that would flatter a lot of people!
#7 Lightweight Jacket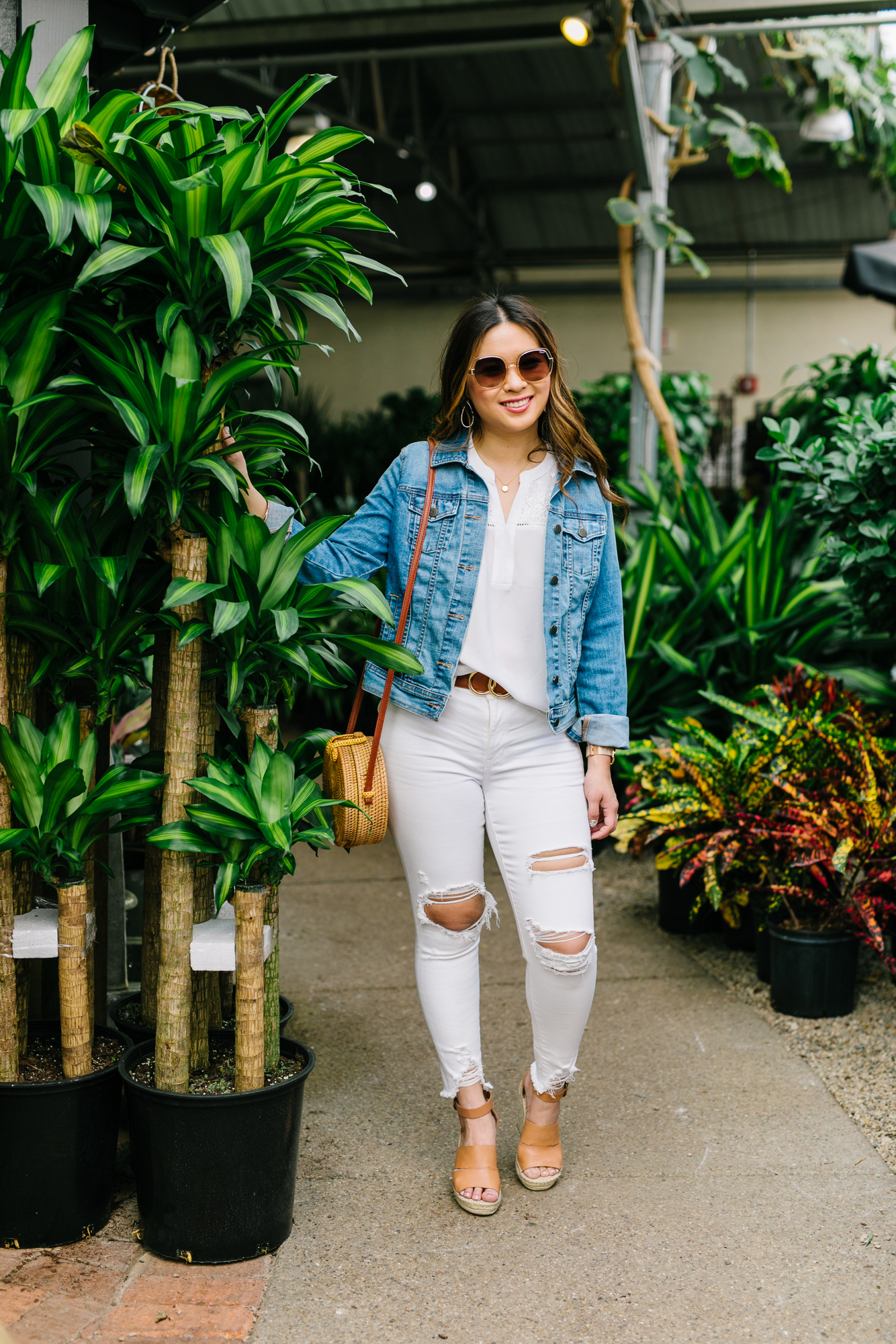 A denim jacket is my HANDS DOWN top pick for this category and might be the most worn item for me all Spring and Summer long. Because you can throw it over a dress, a jumpsuit, a tee and jeans look, it's the PERFECT jacket.
A military jacket is a very CLOSE second and I love these because they are more lightweight, usually softer than denim jackets, and come in a variety of colors! My personal picks are to have a green one and a PINK one too!
A rain jacket is also a must during this season because most places will get a lot of rain! These jackets protect you from rain (duh!) and are made to be water resistant.
#8 Accessories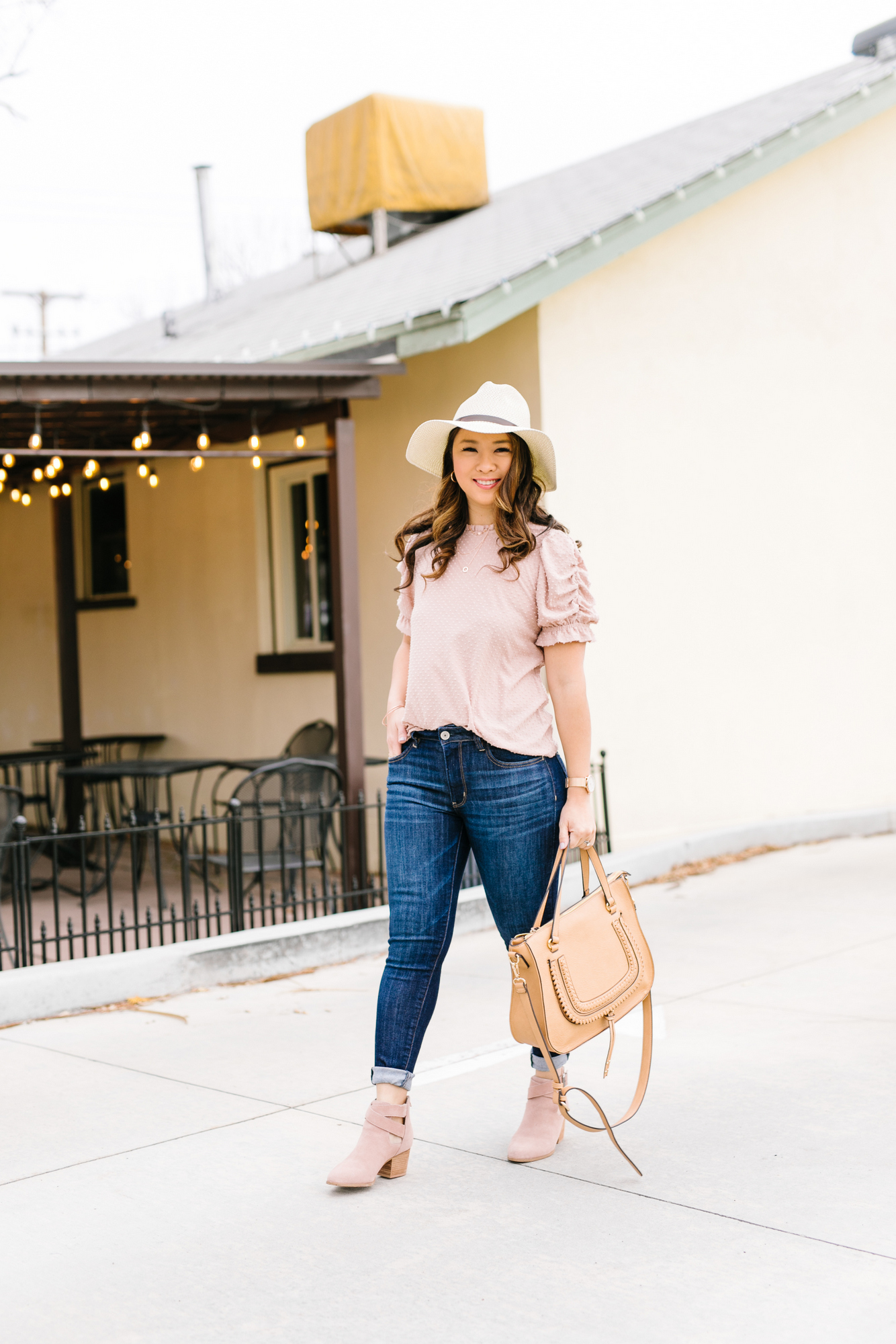 Layered necklaces are quite possibly the only necklaces I wear right now. If it comes in its own chain, I create my own layering. Whether is 3 chains that are connected up to 1 or 3 separate chains, I just love wearing layered necklaces!! Especially since with Spring, you will be wearing more tees and camis, it's a great time to show off those necklaces since you've probably been wearing sweaters and turtlenecks and cowl necks for the Winter months! For those if you that love separate chains, this connector is a game changer!
Sunglasses are a must as the sun is coming out more, YAY! I have lots of kinds from black to tortoise to rose gold to aviator to cat eye… There are some for fashion purposes, some that block UV rays and some that are polarized too.
Hats are another source of protection from harmful UV rays or else they just can complete your look! I have been on a hat kick lately!!
#9 Sandals/Mules/Wedges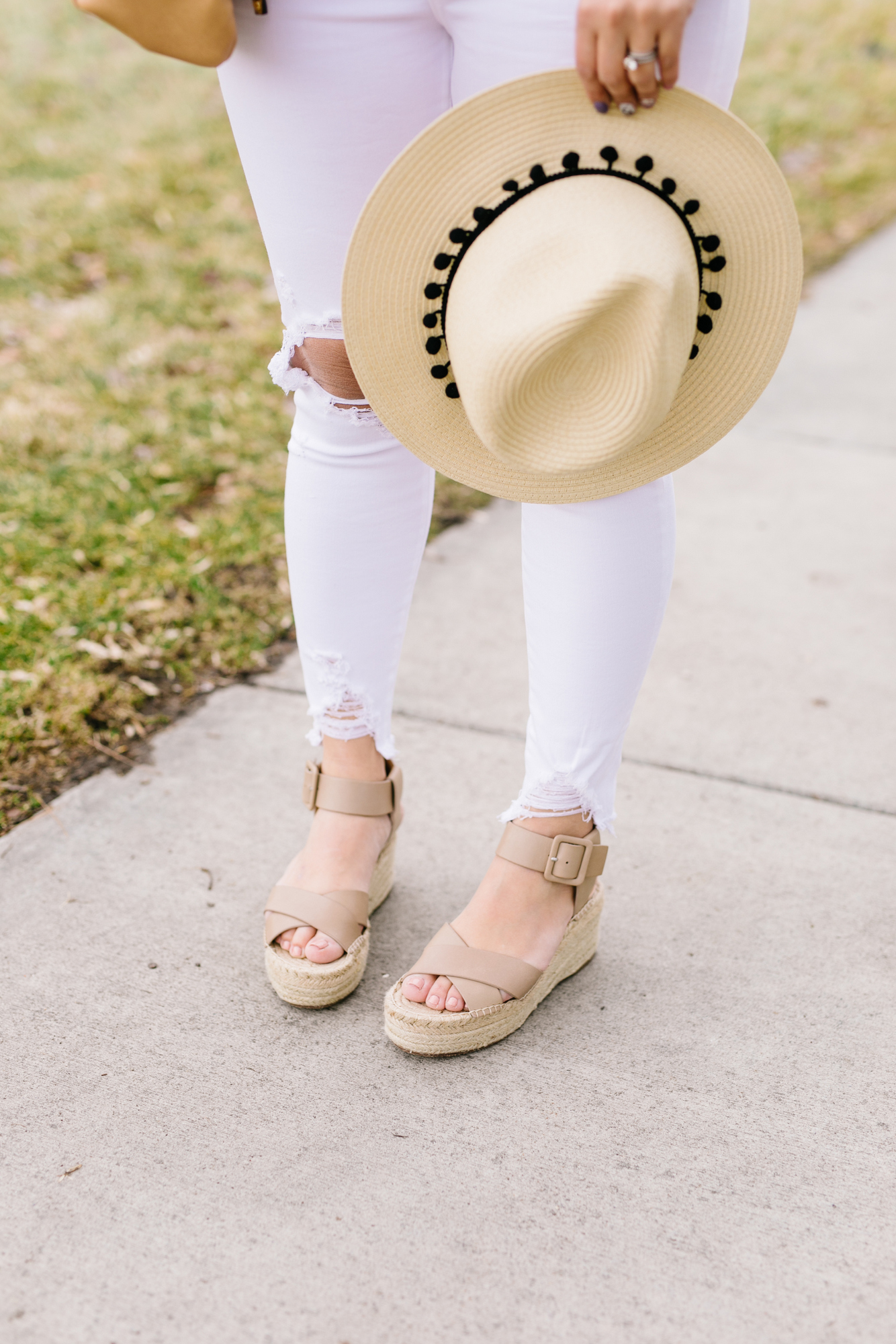 The strappy sandal is one that will carry you well into Summer. It's obviously got straps and some may be thong sandals too. These can also be peep toe, heeled sandals or ones that are a little dressy too. A lot fits under this category!
The mule is a slip on shoe that usually is a pointy or round toe and an open back. These can be flat or heeled.
The wedge shoe is a single piece of material that combines the bottom of the shoe and sole, usually made from a natural colored material, you can either get wedges that are a flatform or that have a higher arch. I may own too many of these!
#10 Neutral Bag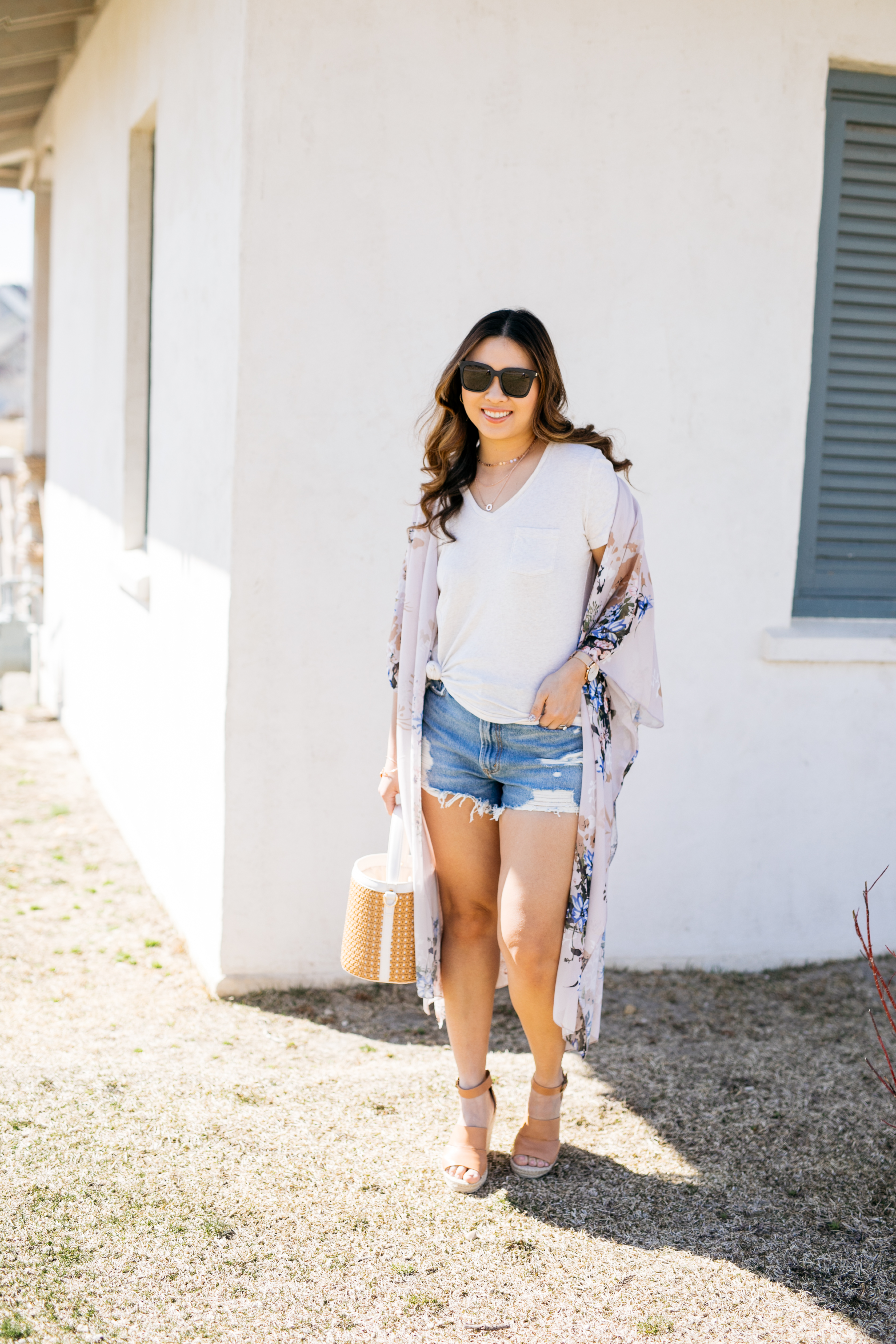 I love me a good ole bag and I may just own a few too many neutral ones, but hey, at least most of them work with almost any outfit! My personal favorites are crossbodies, but bucket bags, straw bags and totes, are all what's hot right now and will carry you into the Summer months too!