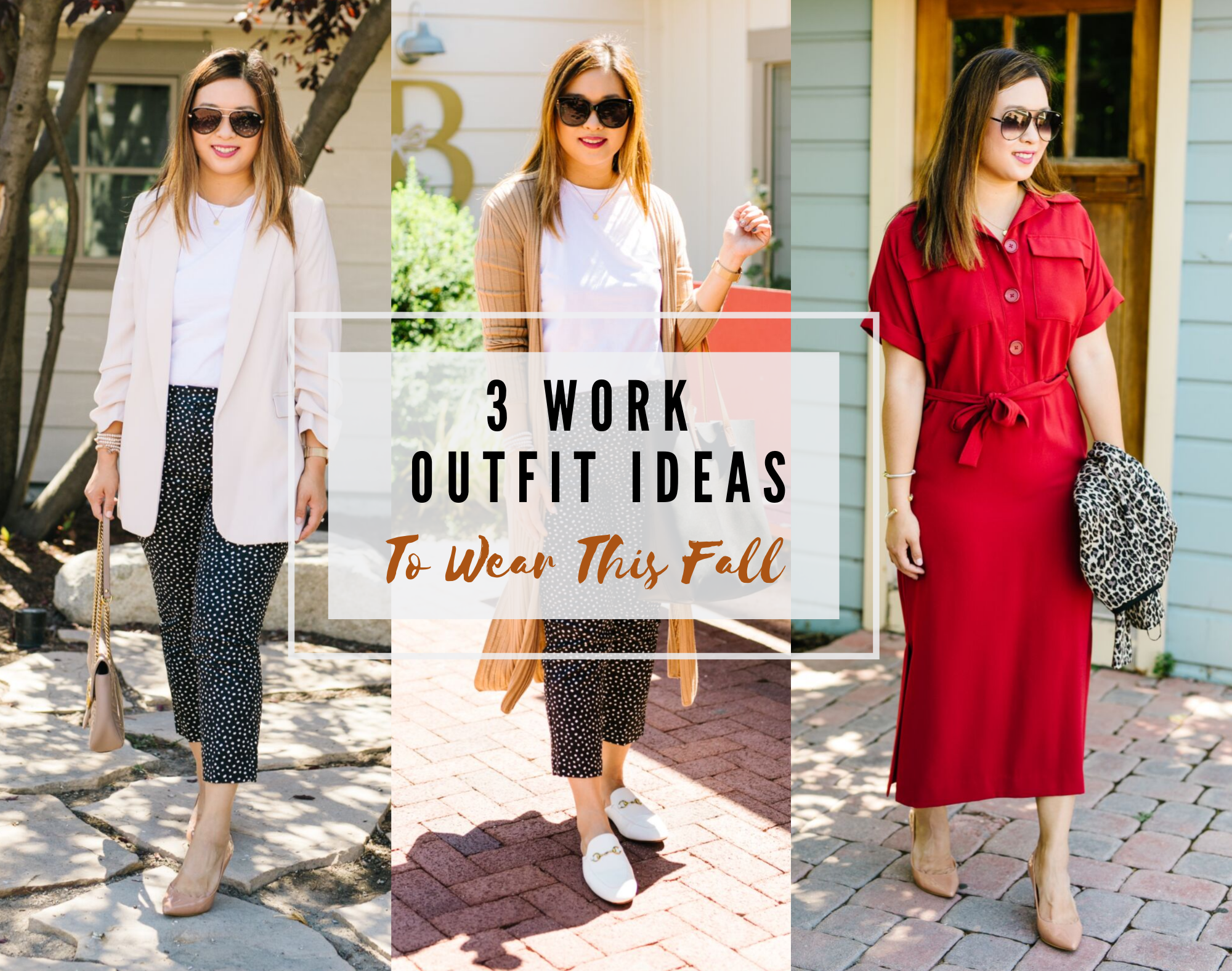 I am super excited to share a few more teacher style / workwear looks with you all today as you guys have been loving it recently!! With back to school coming up VERY soon as well as Fall around the corner, I wanted to share 3 chic work outfit ideas for you all that would be perfect for an office setting! These looks are perfect for buildings with colder A/C now, yet will also work once the temps start dropping. Something fun that I did within these looks is I took a really great pair of pants and styled them 2 ways. I always love doing this to show you the versatility of pieces. All the outfit pieces are from Marks & Spencer – if you haven't checked out their site for work wear before, I recommend it! They really have some great pants, blazers, dresses that are beyond just basics and classics, although they have a ton of those pieces as well! I think their pieces are a great price for the quality.
Pure Cotton Straight Fit T-Shirt (6) // This top comes in several colors, is only $8 and has amazing reviews. It's just a great basic with a higher neckline. It can be worn casually or for work!
Ruched Sleeve Blazer (6) // This blazer, first of all, I am obsessed with the pink color but it comes in black and grey too! It has a ruched sleeve so you don't have to deal with rolling it up and I love the slightly longer boyfriend fit. The best part of it is that even though it is longer, it isn't too oversized or boxy at all.
Mia Slim Spotted 7/8 Trouser (8 Short) – This work to weekend look is one of my faves! It is already a 7/8 length but it comes in Short, Regular and Long which is even better! This spotted print is super fun, yet not too loud or anything. These pants do not have too much stretch to them though, so if between sizes, I would size up.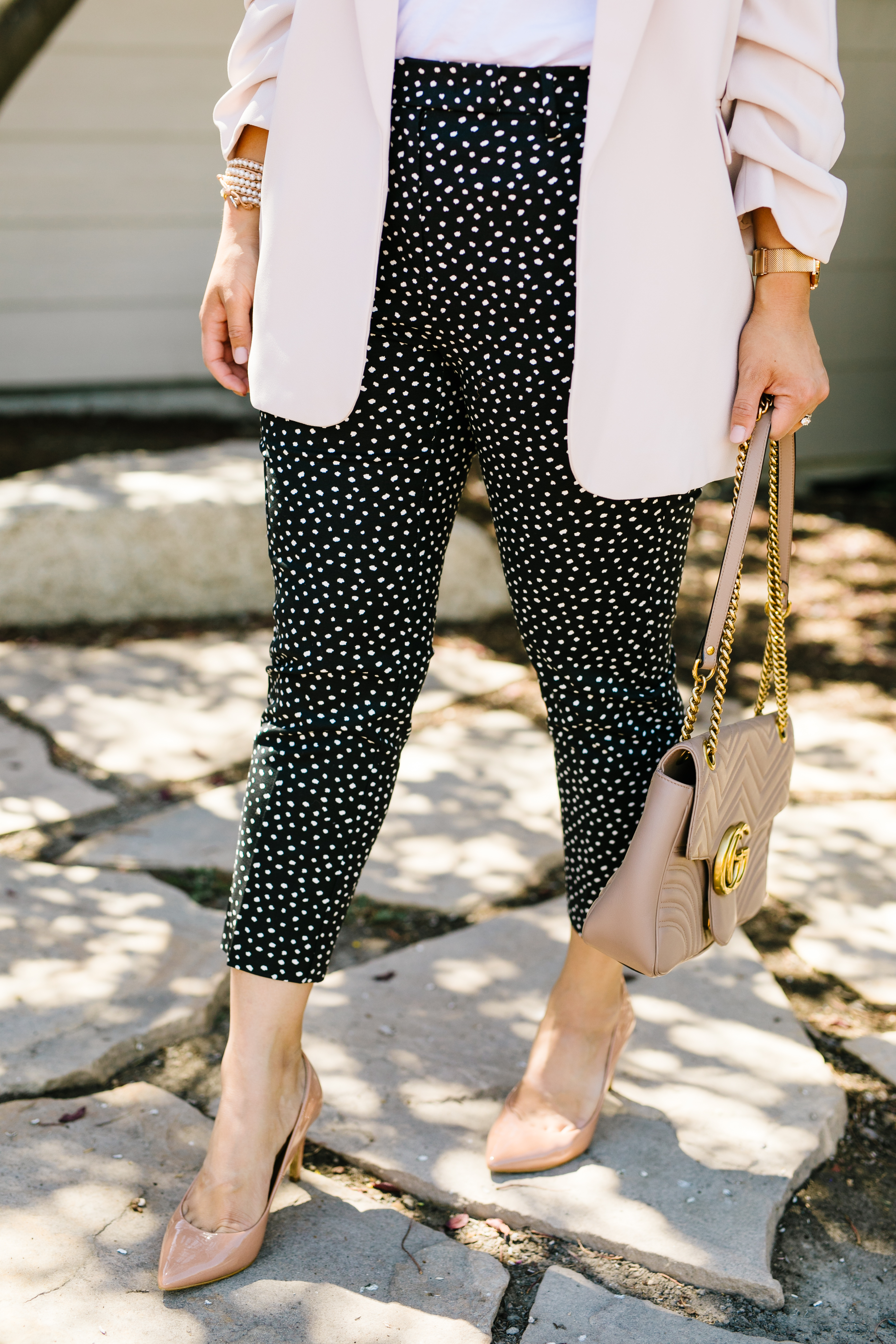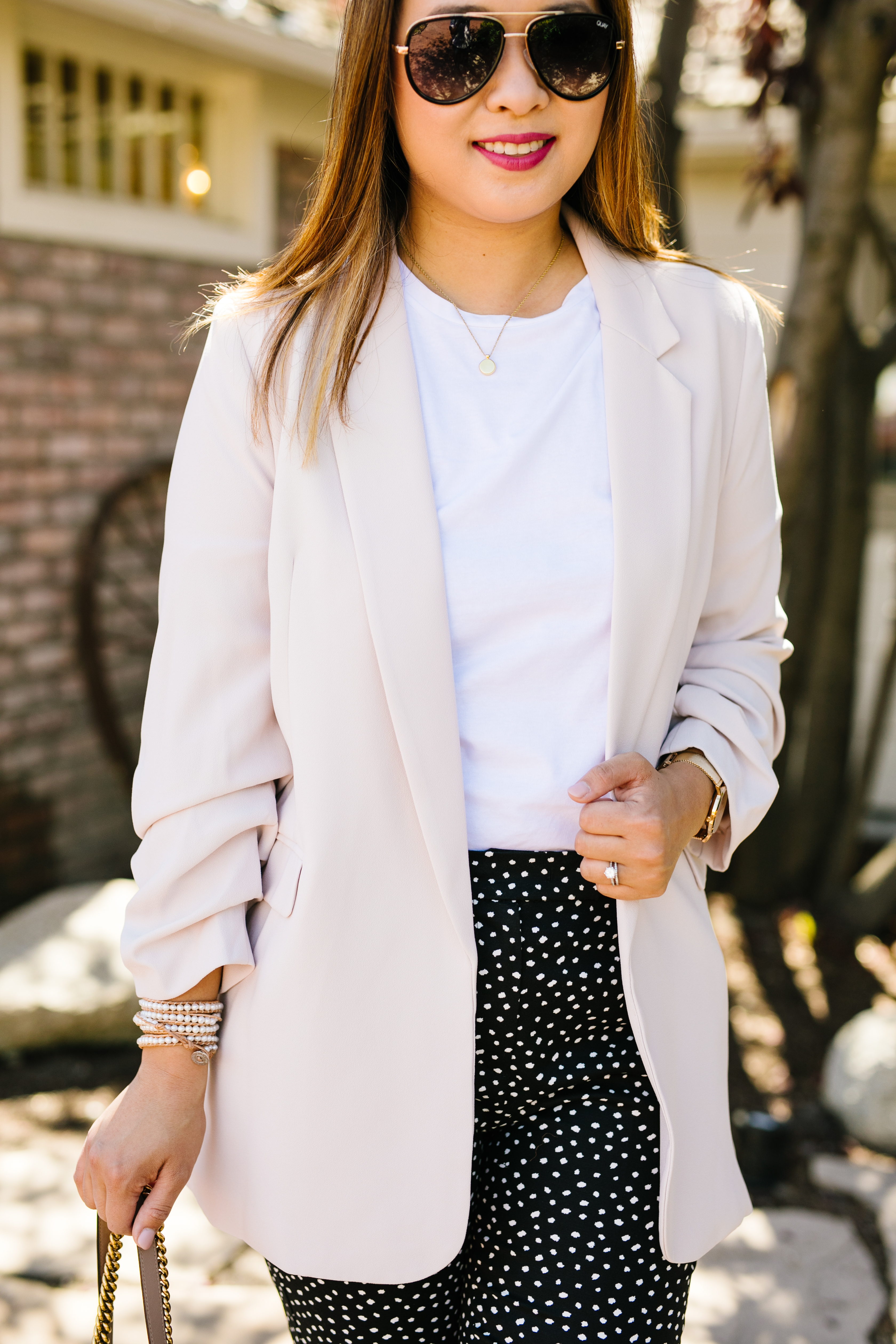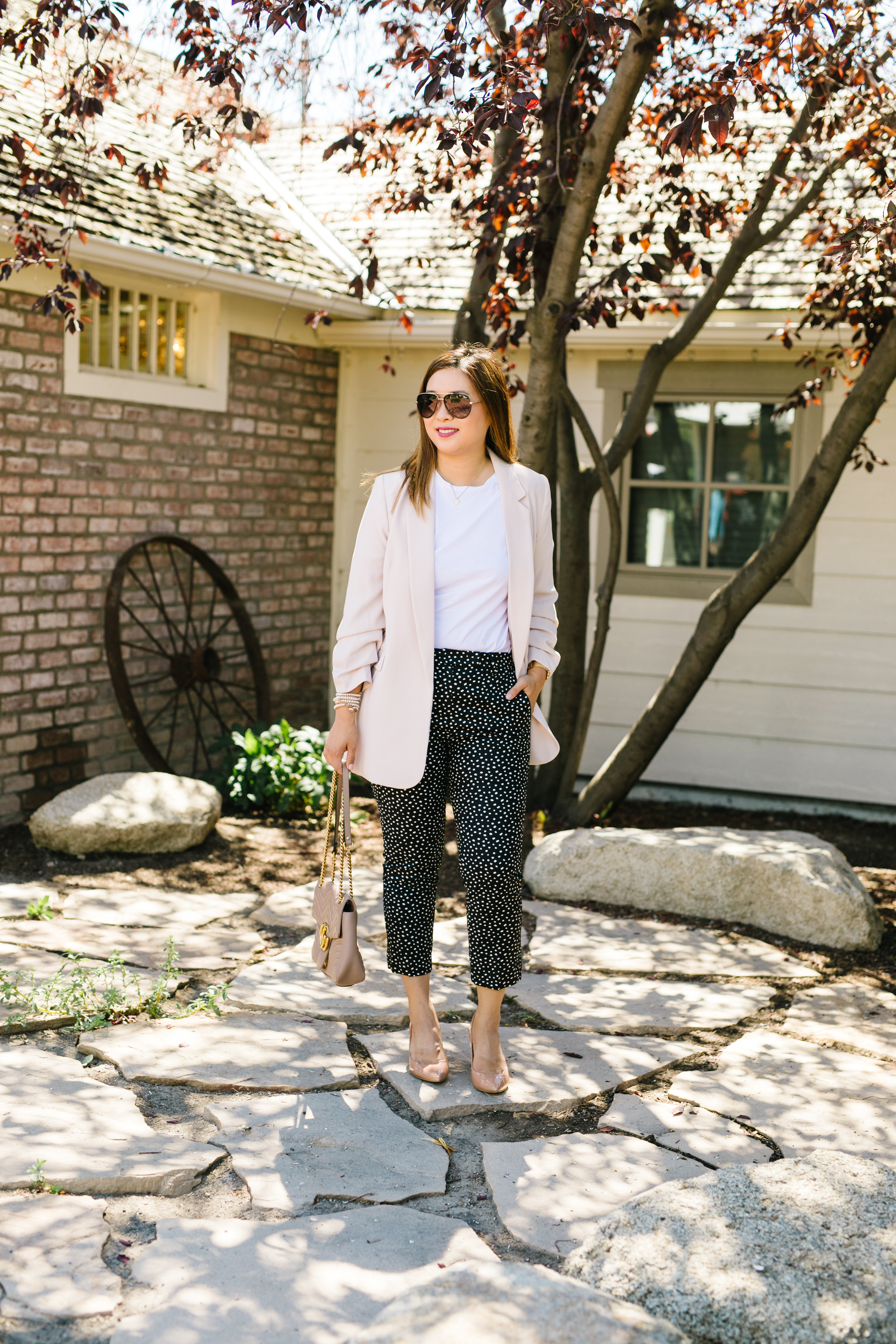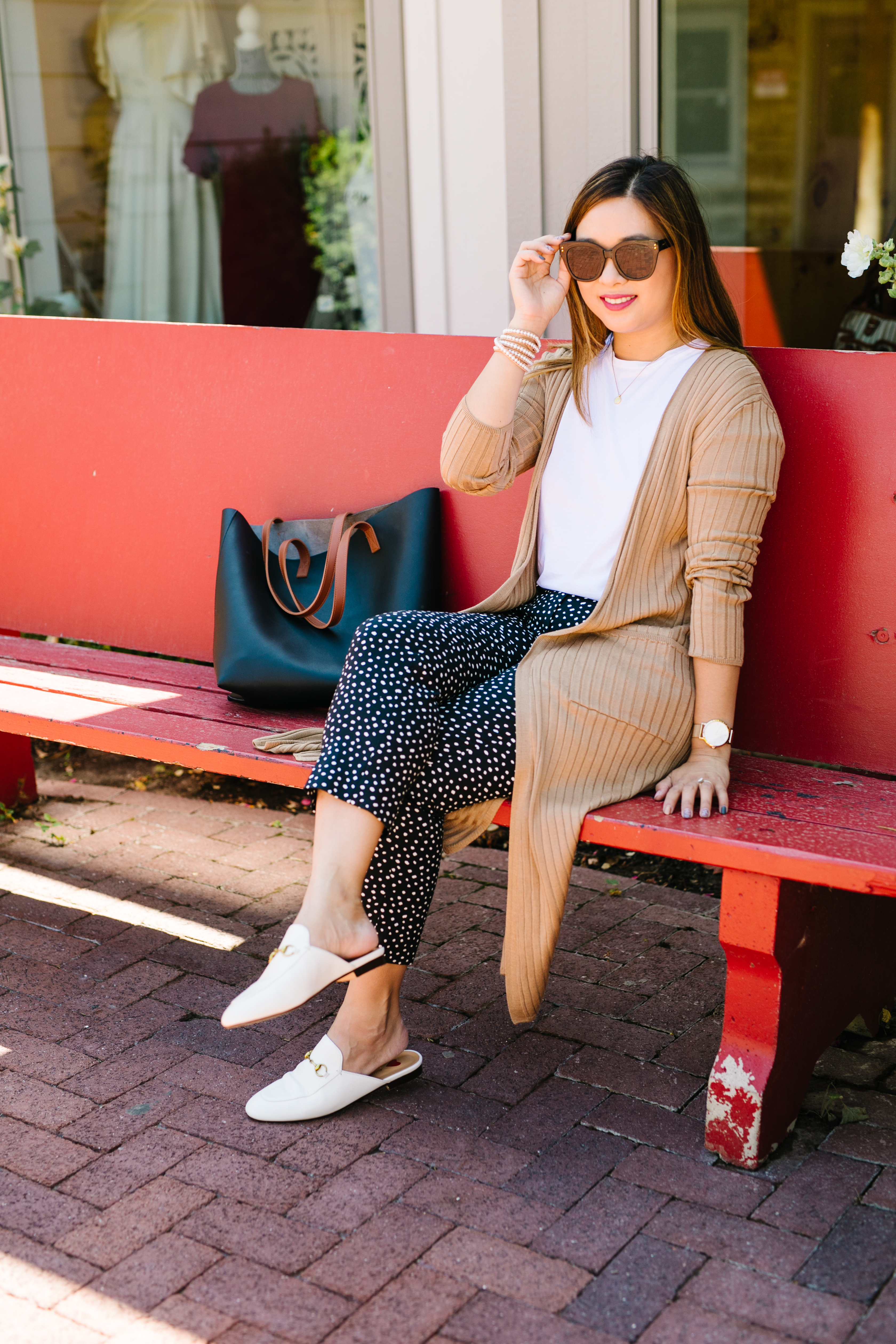 Pure Cotton Straight Fit T-Shirt (6) // This is the same top as the above look!
Ribbed Midi Cardigan (Small) – Ahhh I LOVE this cardigan for Fall! It's the perfect bring / leave at work cardigan to layer over your outfits! It's a great color and can be worn with more casual outfits too! It comes in 4 gorgeous colors!
Mia Slim Spotted 7/8 Trouser (8 Short) – Same pants, just dressed down a little!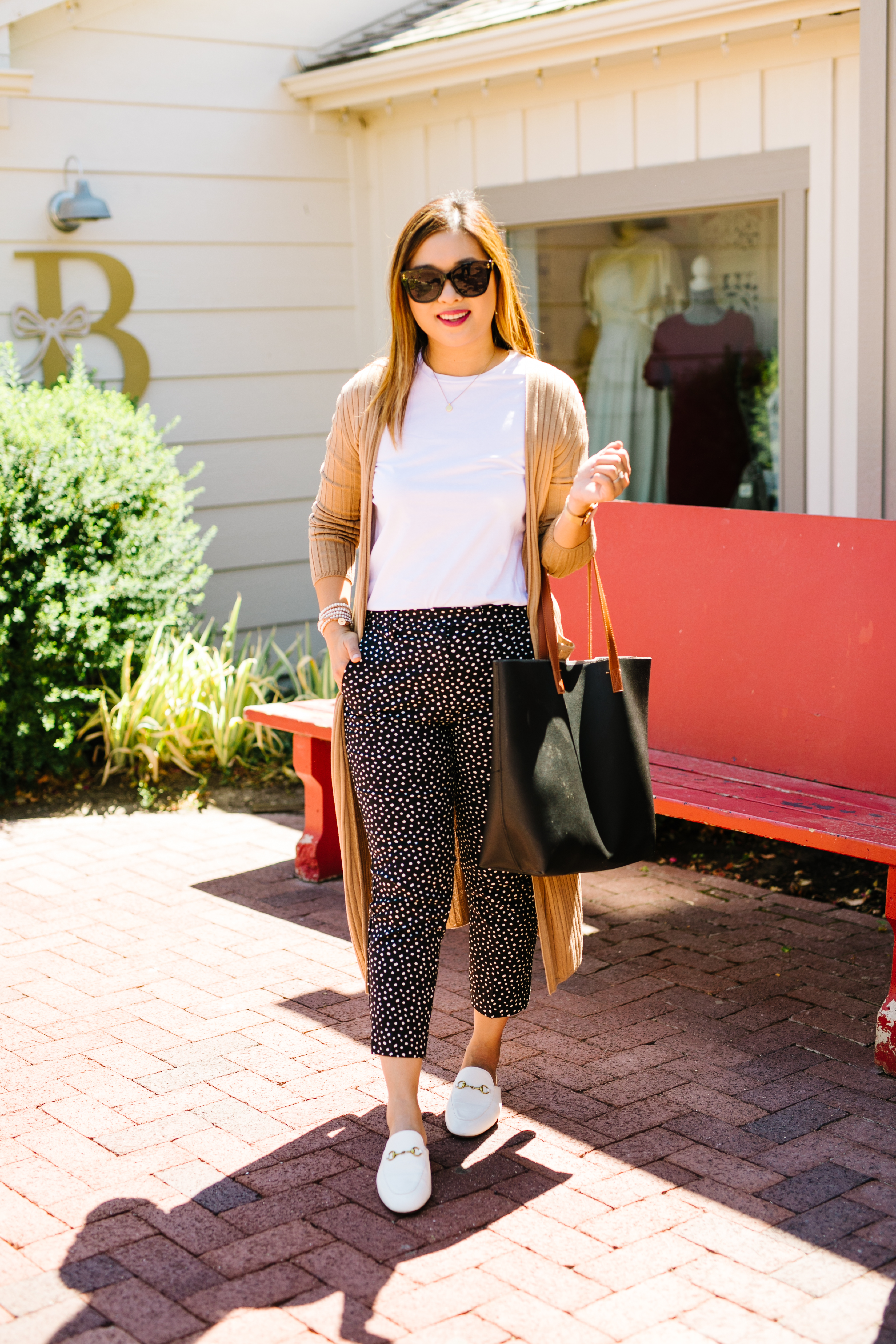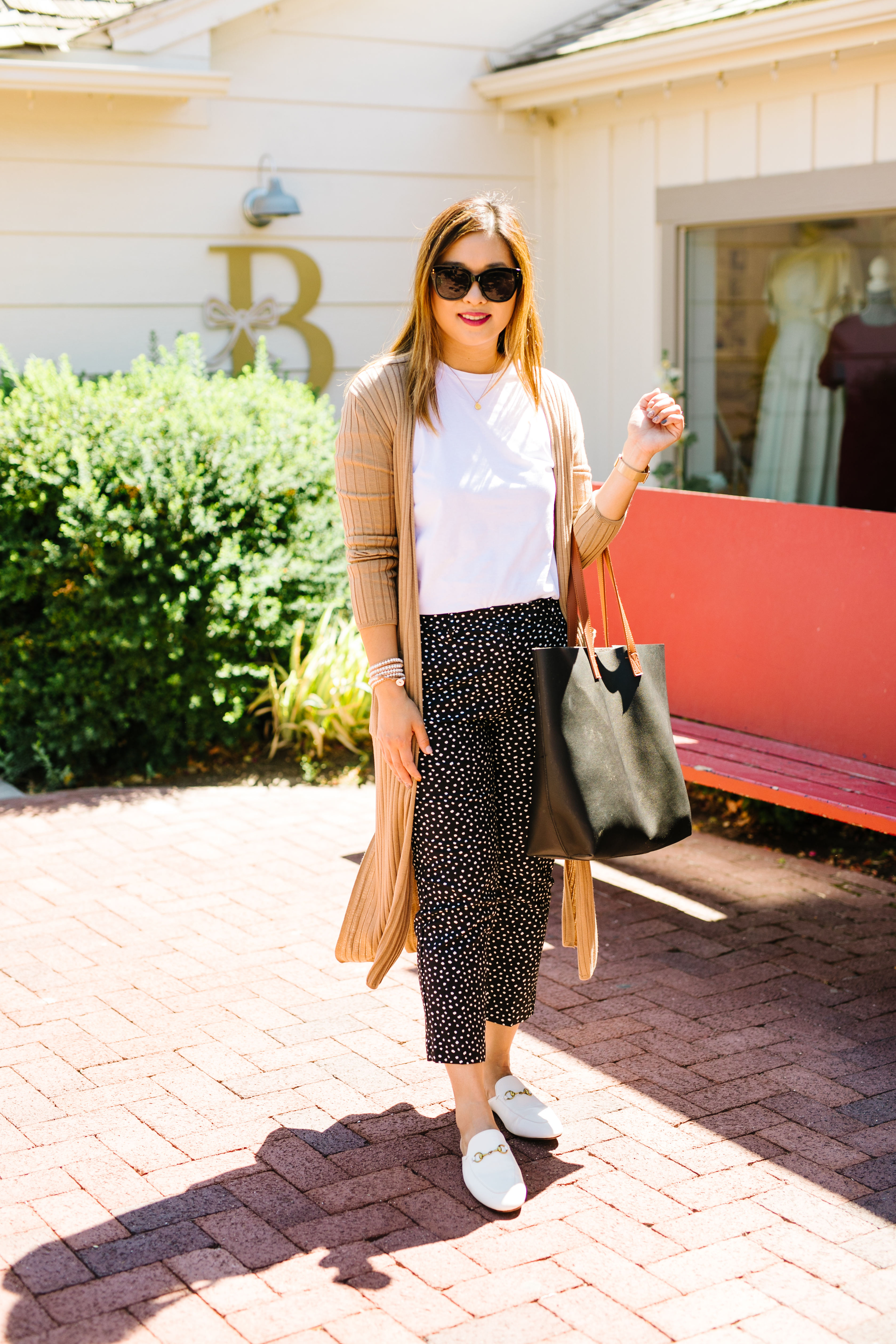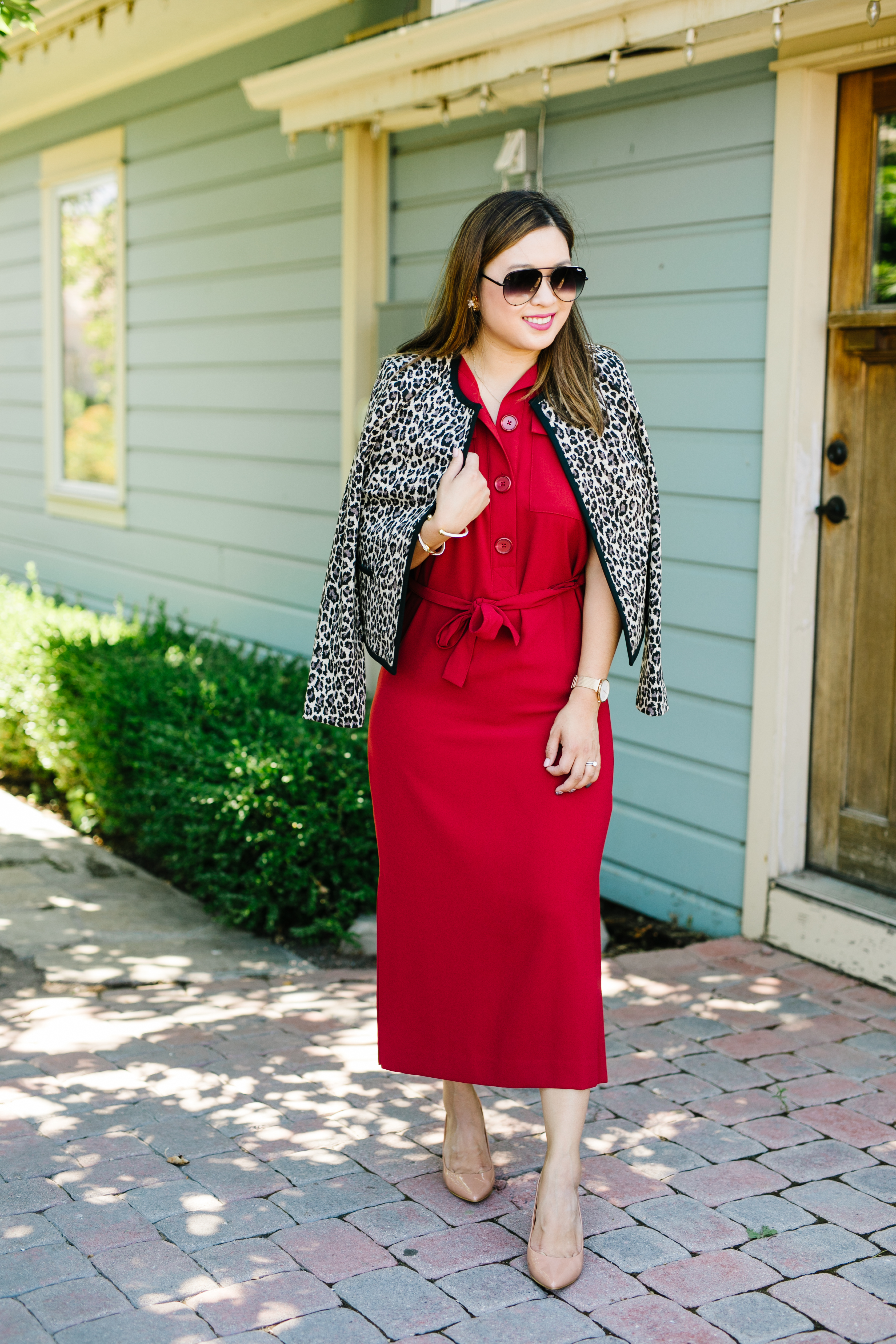 Crepe Tie Front Maxi Shirt Dress (6) // I've got to say, I am in love with this dress! The color, the fit, the style up top and all the detail!
Animal Print Jersey Blazer (6) // Where are my leopard print lovers at?!? I see you! This little blazer is so versatile for the work place or for layering in everyday Fall look!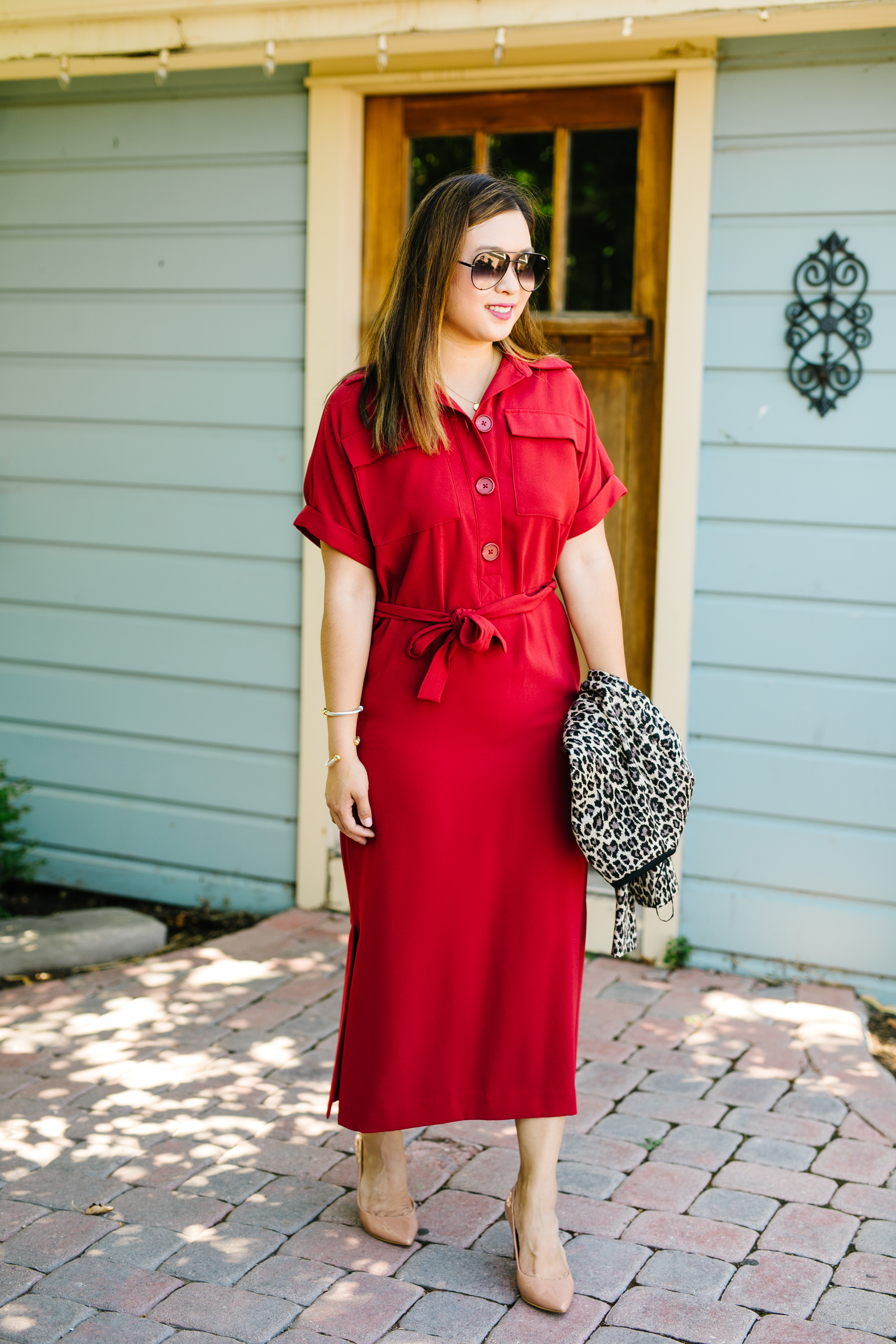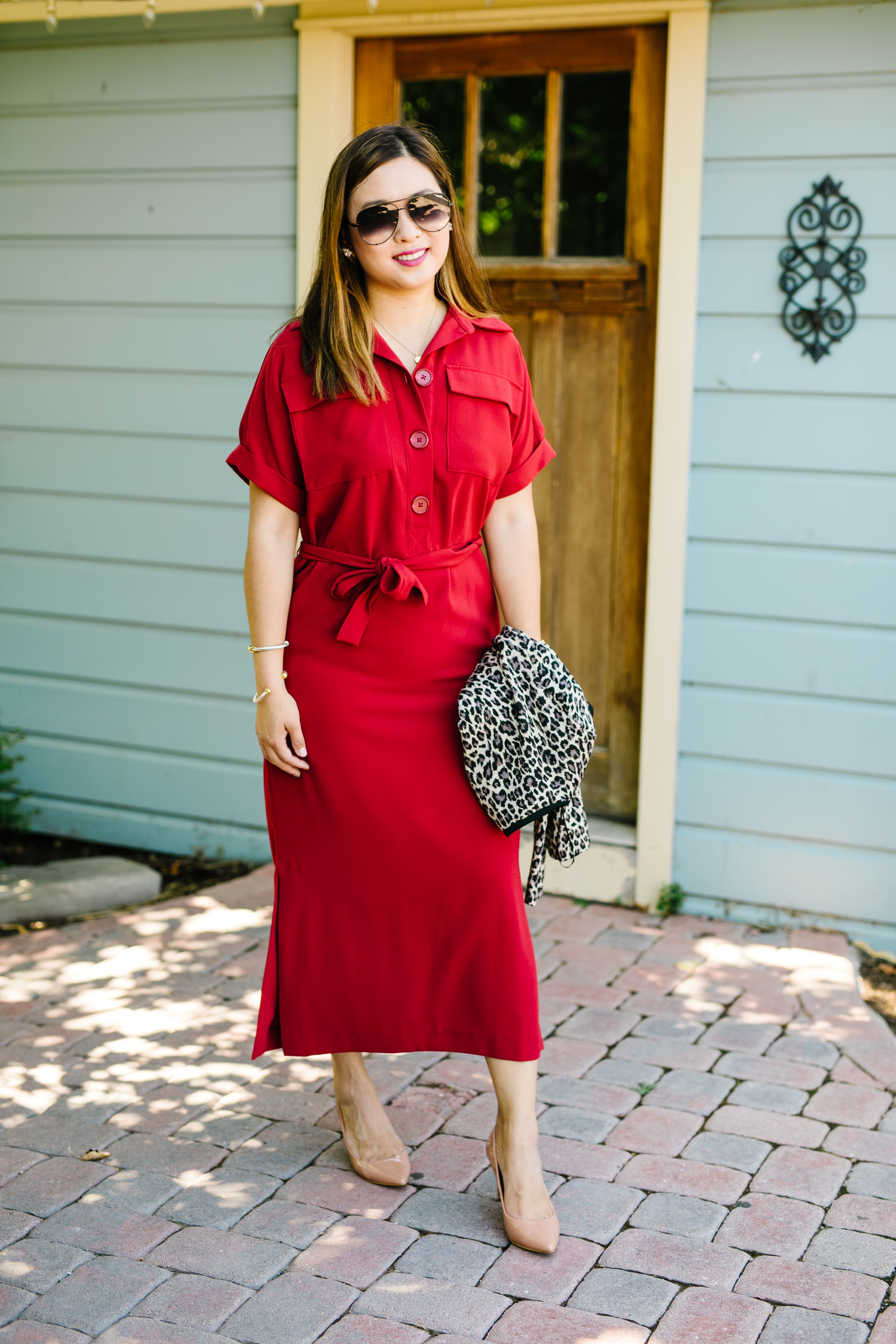 Which look do you like most? Which one suits your workplace the best?
If you are looking for some new pieces to fill your workwear wardrobe, don't forget to check out Marks and Spencer!
Thank you to Marks & Spencer and Shopping Links for sponsoring this post, all opinions expressed are 100% my own.