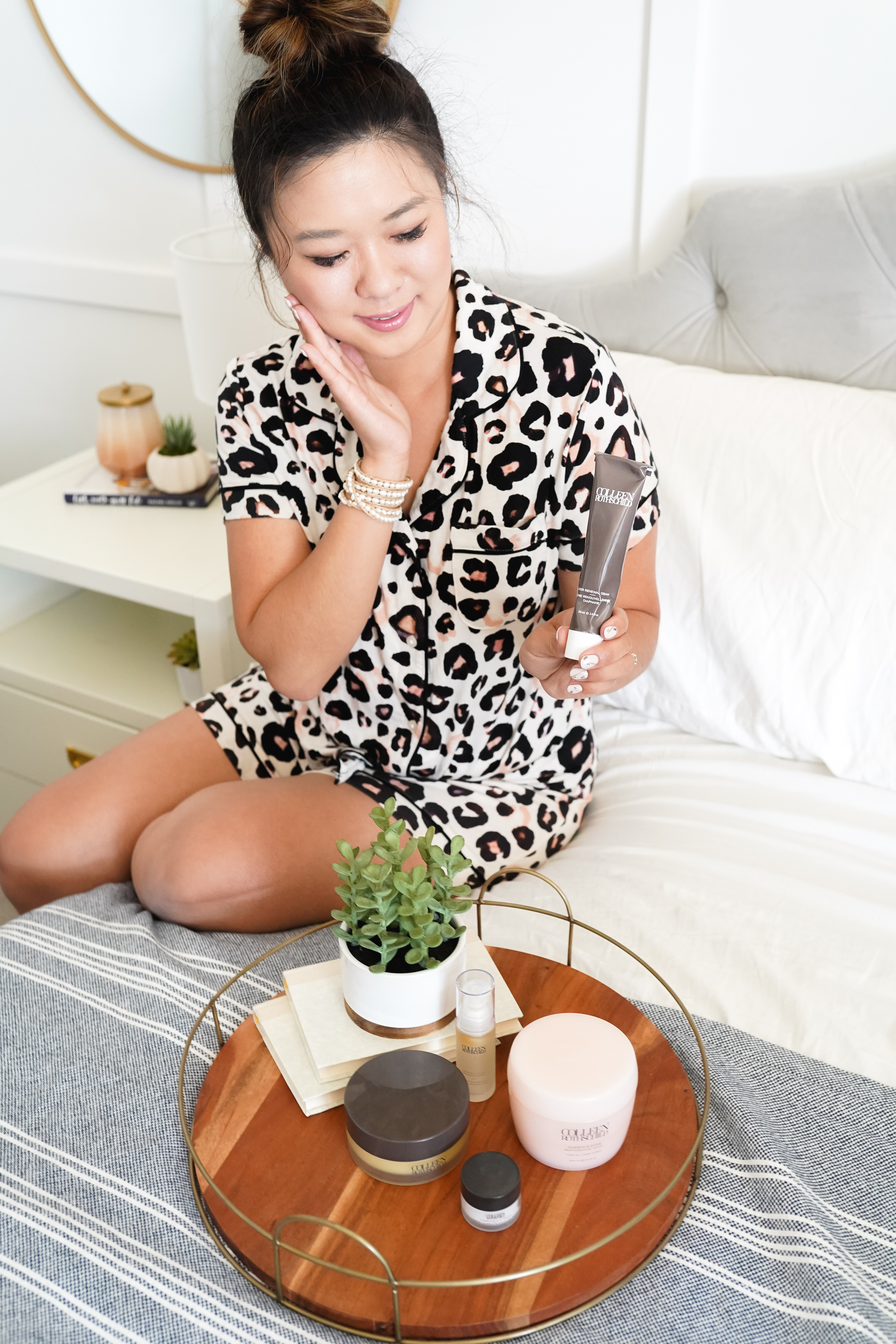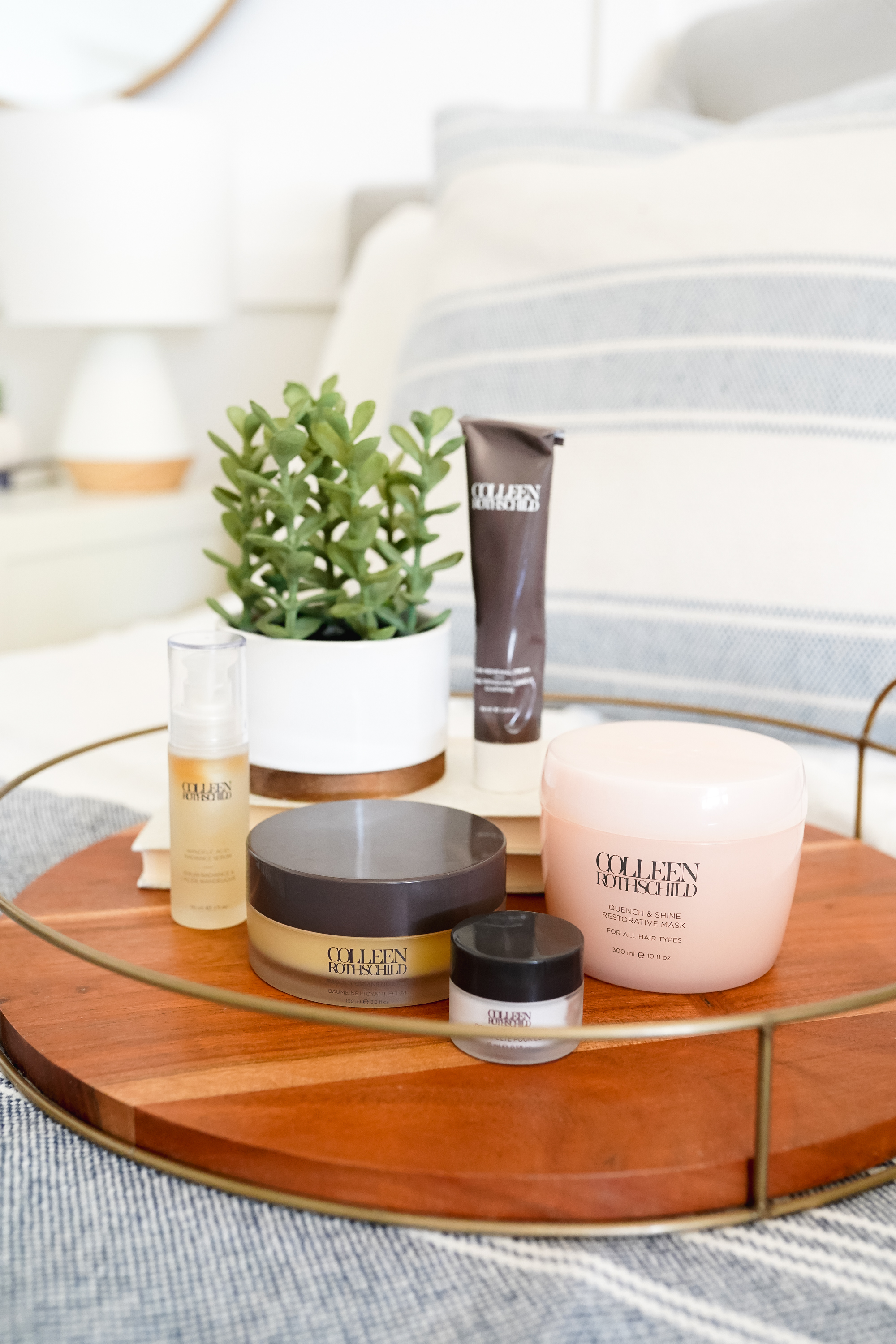 From now until 8/18, Colleen Rothschild is having a Best Sellers sale!! Their best selling products are 25% off with the code BEST25!! I have been a HUGE fan of the Quench & Shine Restorative Mask for my hair and have recently tried out a few of their beauty products and have been loving them! I put an asterisk next to the items I own, but have put descriptions next to all of them in case you are wanting to try any of these products out while they are on sale!! I have heard so many great things about the Colleen Rothschild from friends that I am excited, as it is a tried and true brand that has been in the business for over 20 years. Now that I am in my late 30s, I really need to step up my game when it comes to skincare and they have such a great product range for every need.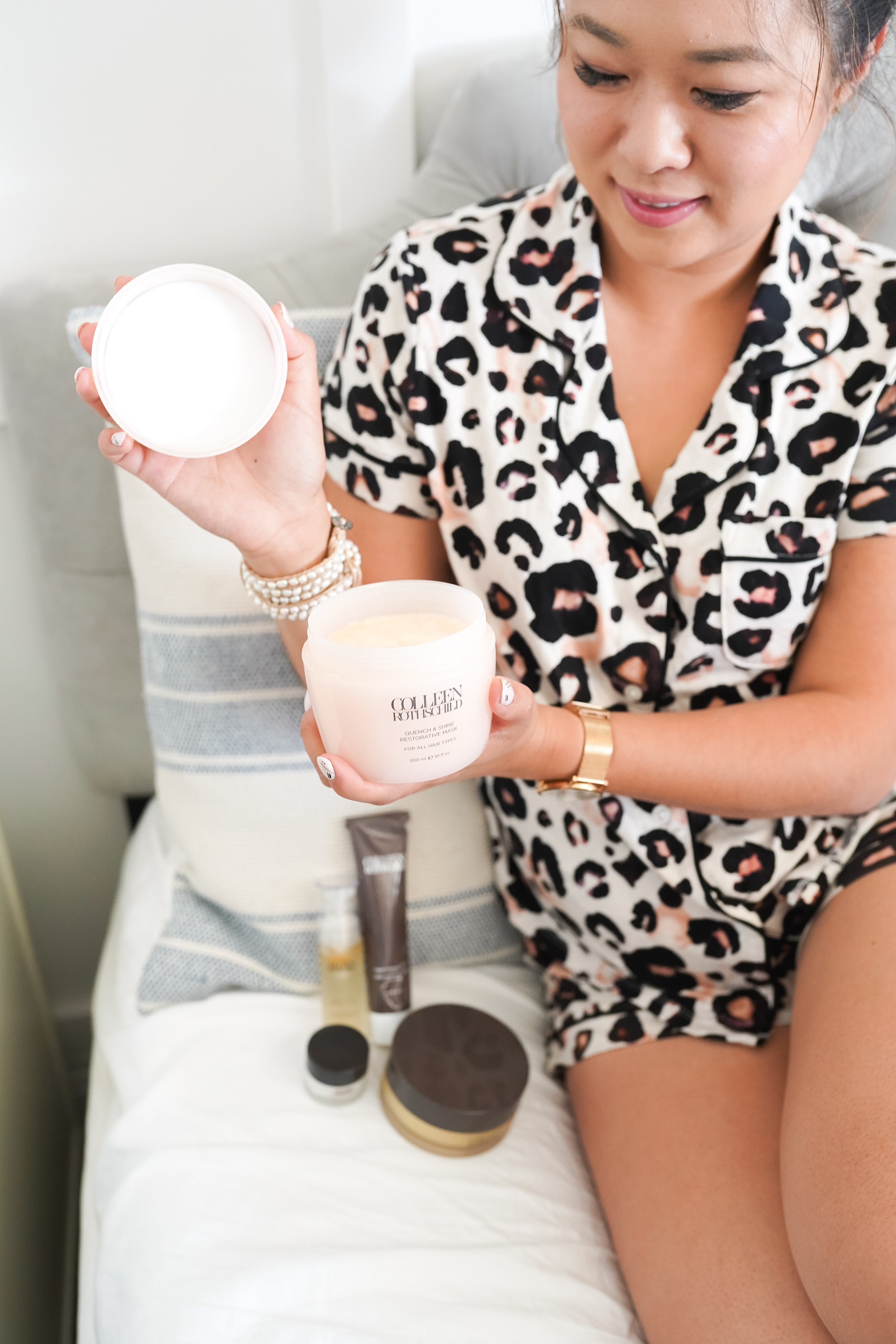 *Radiant Cleansing Balm: This cleanser clears congested pores and removes impurities while dissolving all traces of makeup, leaving skin balanced, soft, and radiant. It totally feels like a spa treatment on your face!
*Sheer Renewal Cream: This cream promotes new cell turnover to help minimize the appearance of lines and wrinkles. I just received this one, it has great reviews.
Intense Hydrating Mask: This face mask hydrates while helping to strengthen the elasticity of skin.
Extreme Recovery Cream: This cream is great for moisturizing skin, especially for those in dry climates!
Retinol Supreme Eye Serum: The serum counteracts the look of wrinkled and stressed eyes brought upon by age and environmental factors.
*Complete Eye Cream: I've only begun to just use this product but it addresses the most common enemies of eye aging: wrinkles, fine lines, under-eye circles, puffiness and loss of elasticity. I honestly have not been using many eye creams, so excited to really put this to the test! Has really great reviews!
Vitamin C Treatment Complex: It improves radiance and clarity while defending against environmental aggressors like pollution, stress, and sun damage.
*Mandelic Acid Radiance Serum: This daily treatment helps with aging, fine lines, dark spots, and texture. I apply this at night and I swear my skin glows more in the morning! I am on my second bottle of this and highly recommend this serum.
Retinol Supreme Night Oil: The moisturizing oil refines skin tone and texture, fights age spots and improves dullness.
Age Renewal Super Serum: This fights the six signs of aging: texture, dehydration, elasticity, fine lines, radiance, and tone.
Creamy Oil Body Wash – Honey Vanilla: This shower wash gently cleanses and moisturizes the skin. It foams on contact with water and it just sounds like it smells amazing!
*Quench & Shine Restorative Mask: The nourishing hair mask detangles, softens and hydrates hair. I have used this one for awhile now as a daily conditioner and I love how soft it leaves my hair!!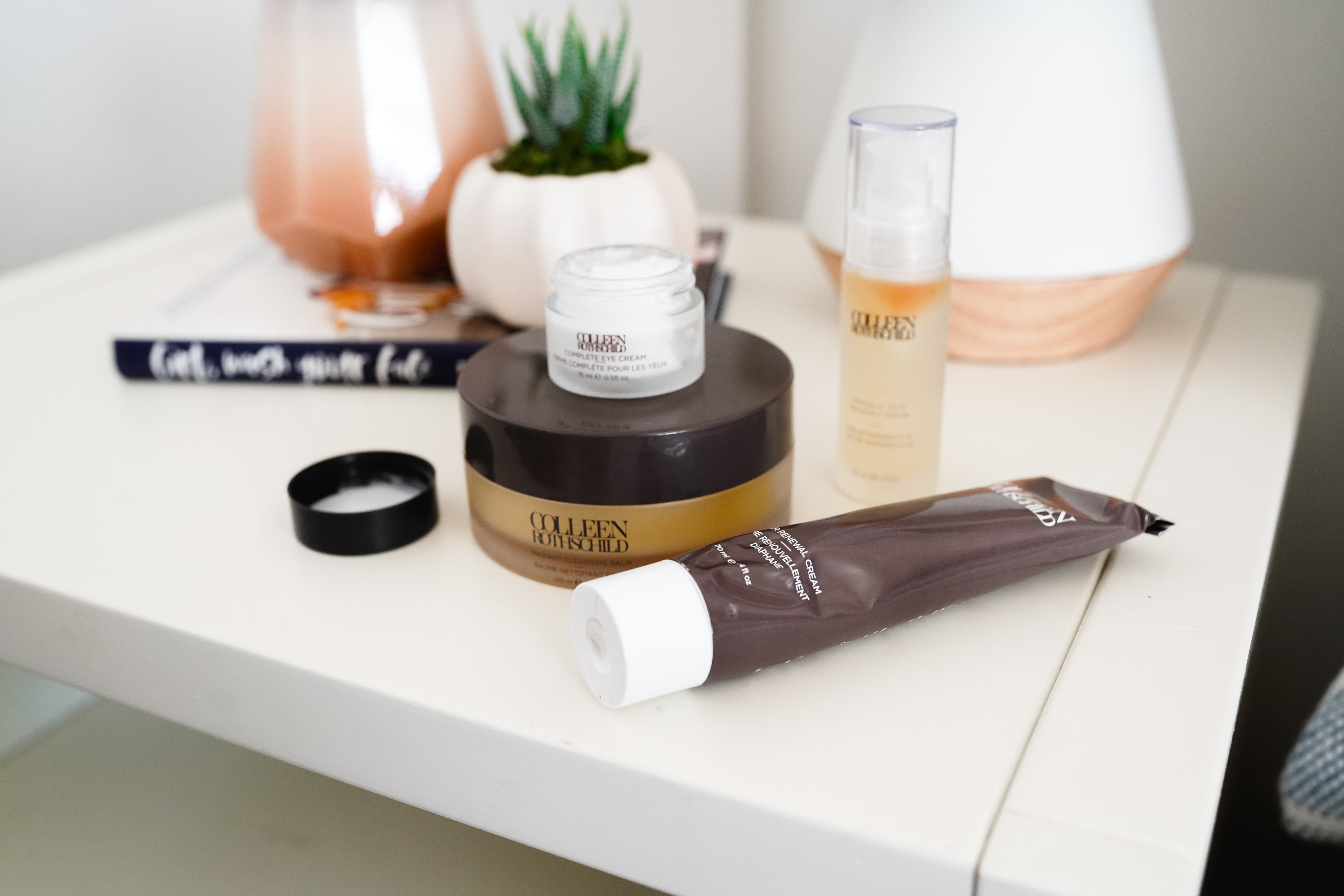 Shop the best sellers below:

Thank you to Colleen Rothschild for partnering together on this post, all opinions expressed are 100% my own!