The countdown will soon begin for the most wonderful time of the year! Advent calendars have changed so much since I was little. Gone are the days of opening a chocolate and calling it a day. Now there are advent calendars for the whole family that do not involve chocolate. Advent calendars can make the holiday season more fun as you're awaiting the big day. The choices are overwhelming so I scoured the web for the best ones. You can check also out The Best Advent Calendars Everyone Will Love post from last year if you're looking for some more traditional advent calendars to countdown the days until Christmas!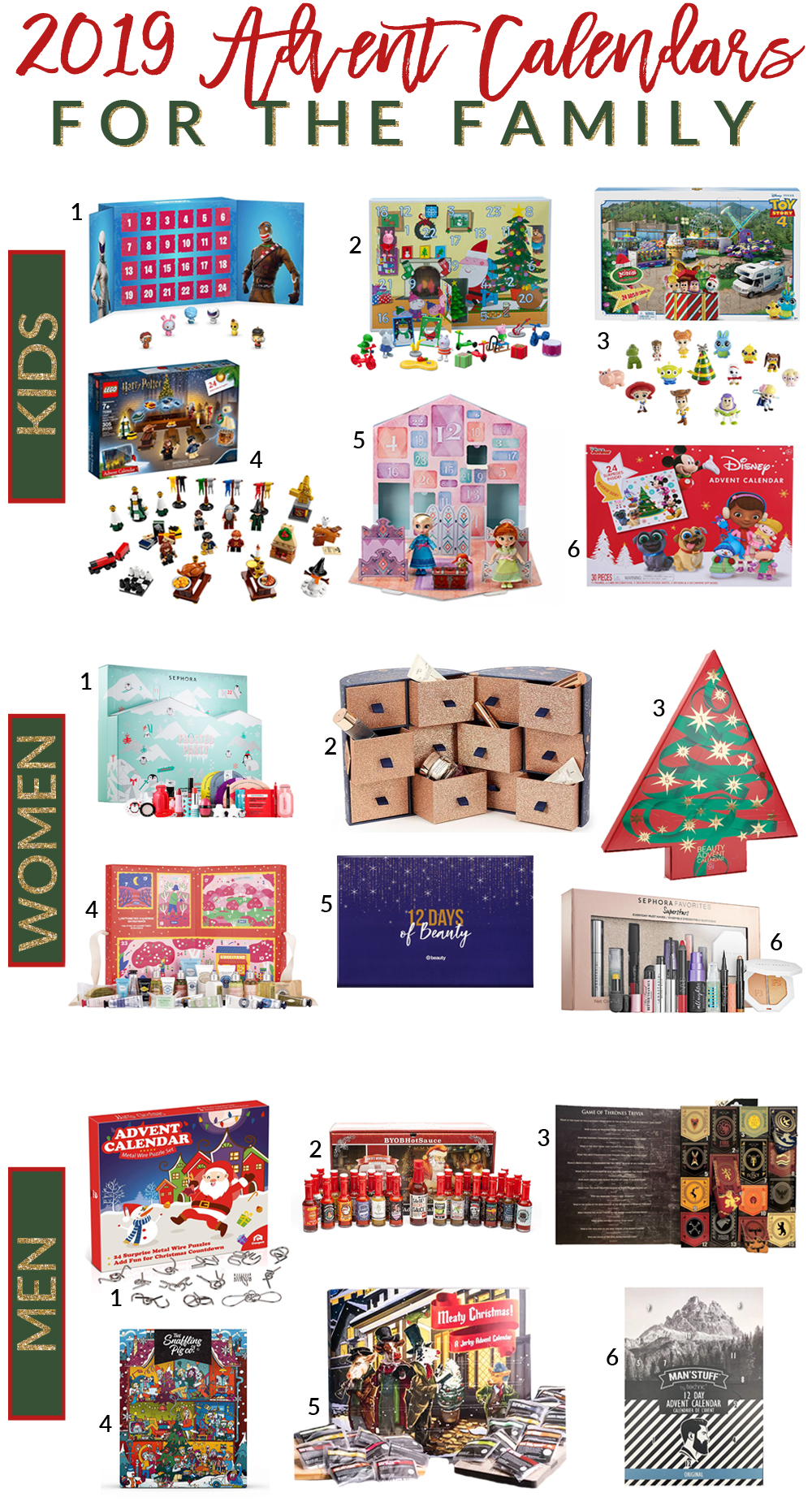 – K I D S –
FortNite – This game frenzy does not seem to be going away. This advent calendar is perfect for those who love the game. It features a a different character each day.
Peppa Pig – How cute is it that you can use the box as the background scene once everything is opened!
Toy Story 4 – It'll be so fun to open a new character each day. On the last day, the whole gang will be complete!
Harry Potter – This will be great for the older kids to help countdown the days until Christmas with a new Harry Potter character.
Frozen 2 – What little girl would not love to get an Anna and Elsa doll and accessories for them each day??
Disney Jr. – I love that you get different Disney characters along with some accessories!
More Kid Options
– W O M E N –
More Women Options
– M E N –
More Men Options