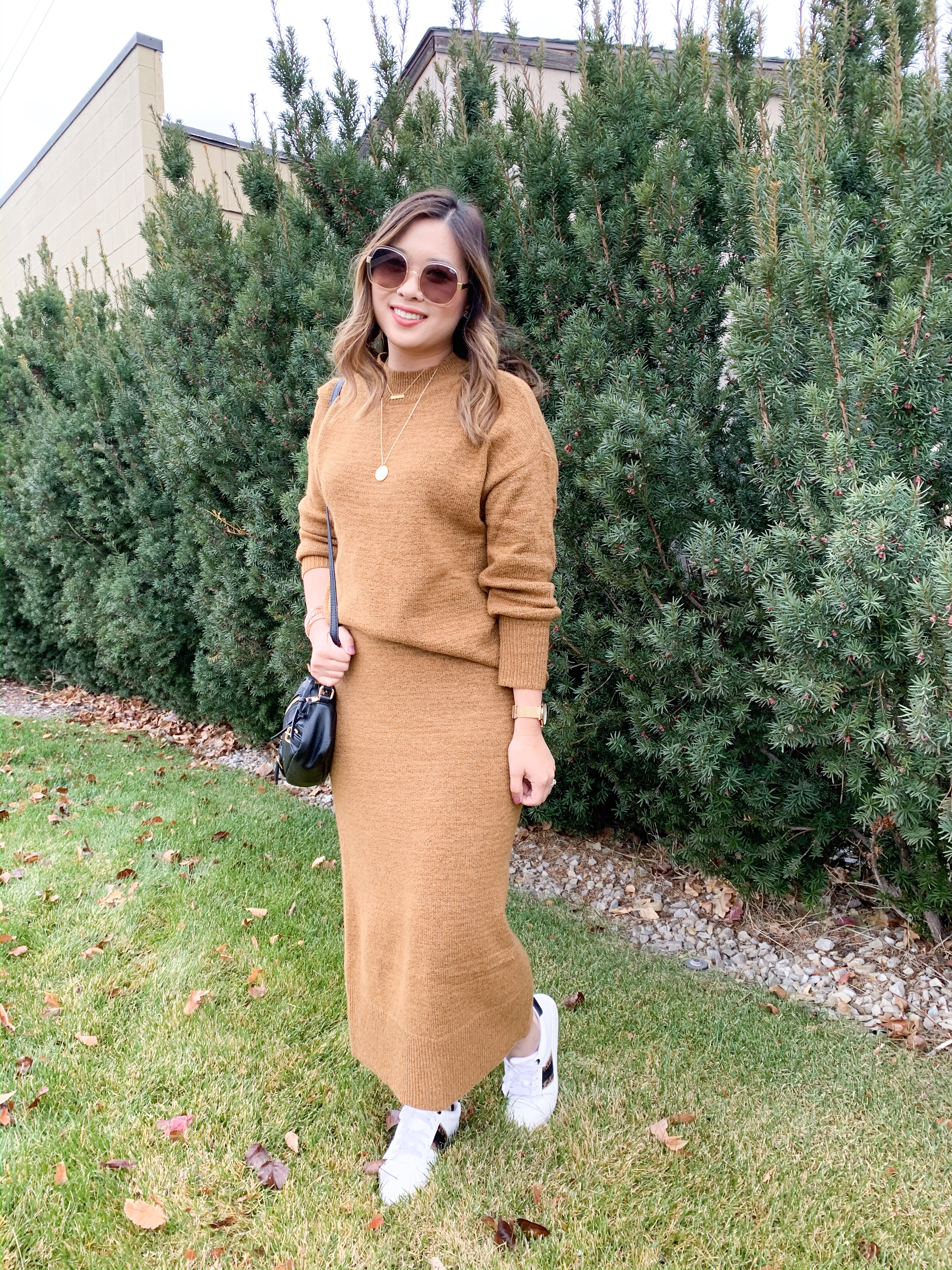 You guys! Can you even believe it's here!? It's THANKSGIVING WEEK which means this year and month has just FLOWN by so fast. We are having a low key stay-at-home holiday this year since we will be headed out of the country in a few short weeks. I'm totally OK with it though!! Today, I am so excited to share some new things I got in from Walmart! Y'all always go crazy over all the great fashion that can be found at Walmart and I love doing these hauls for you!! This time I am sharing a little bit of everything, with my favorite thing quite possibly being this leopard set right here!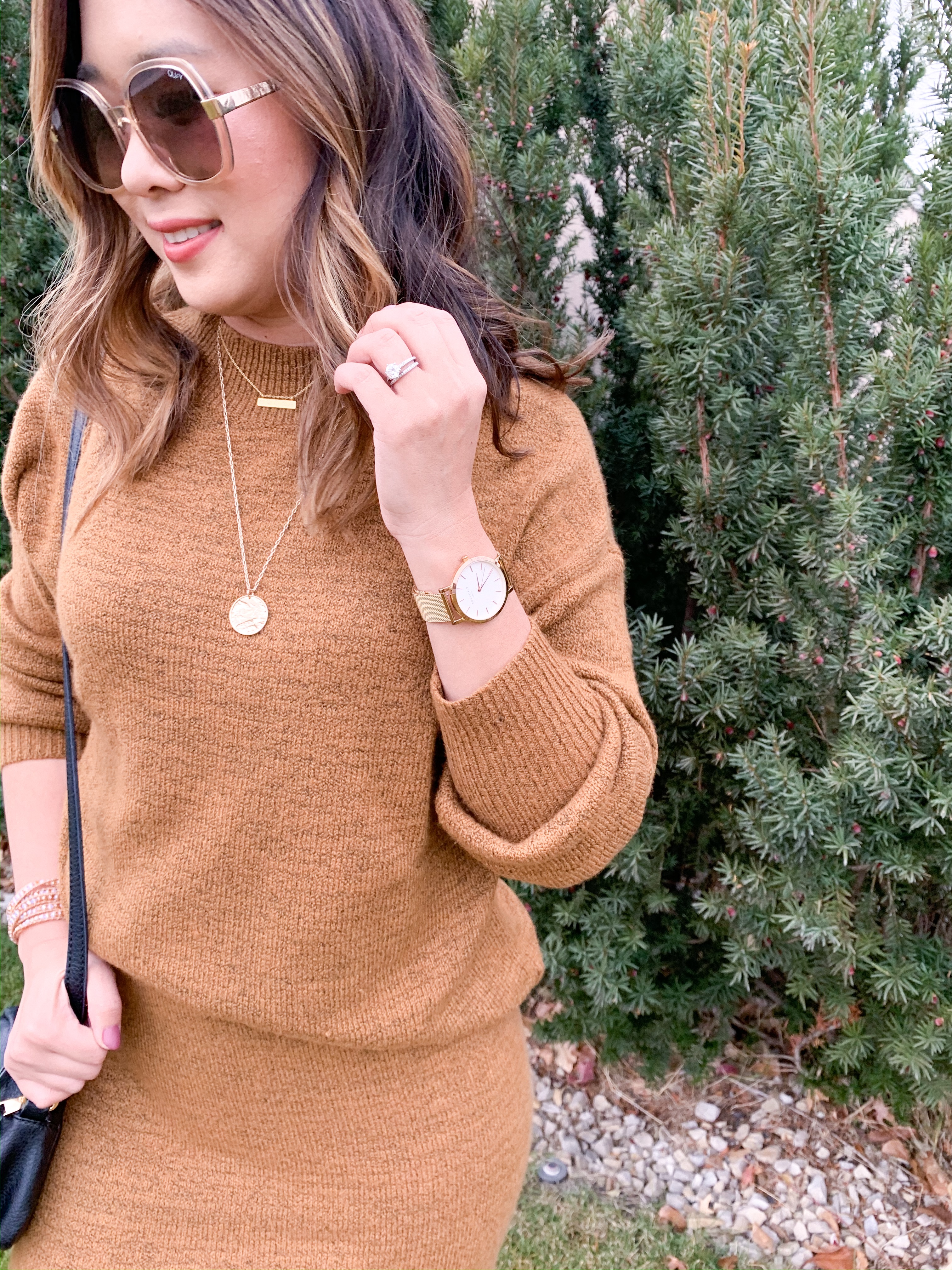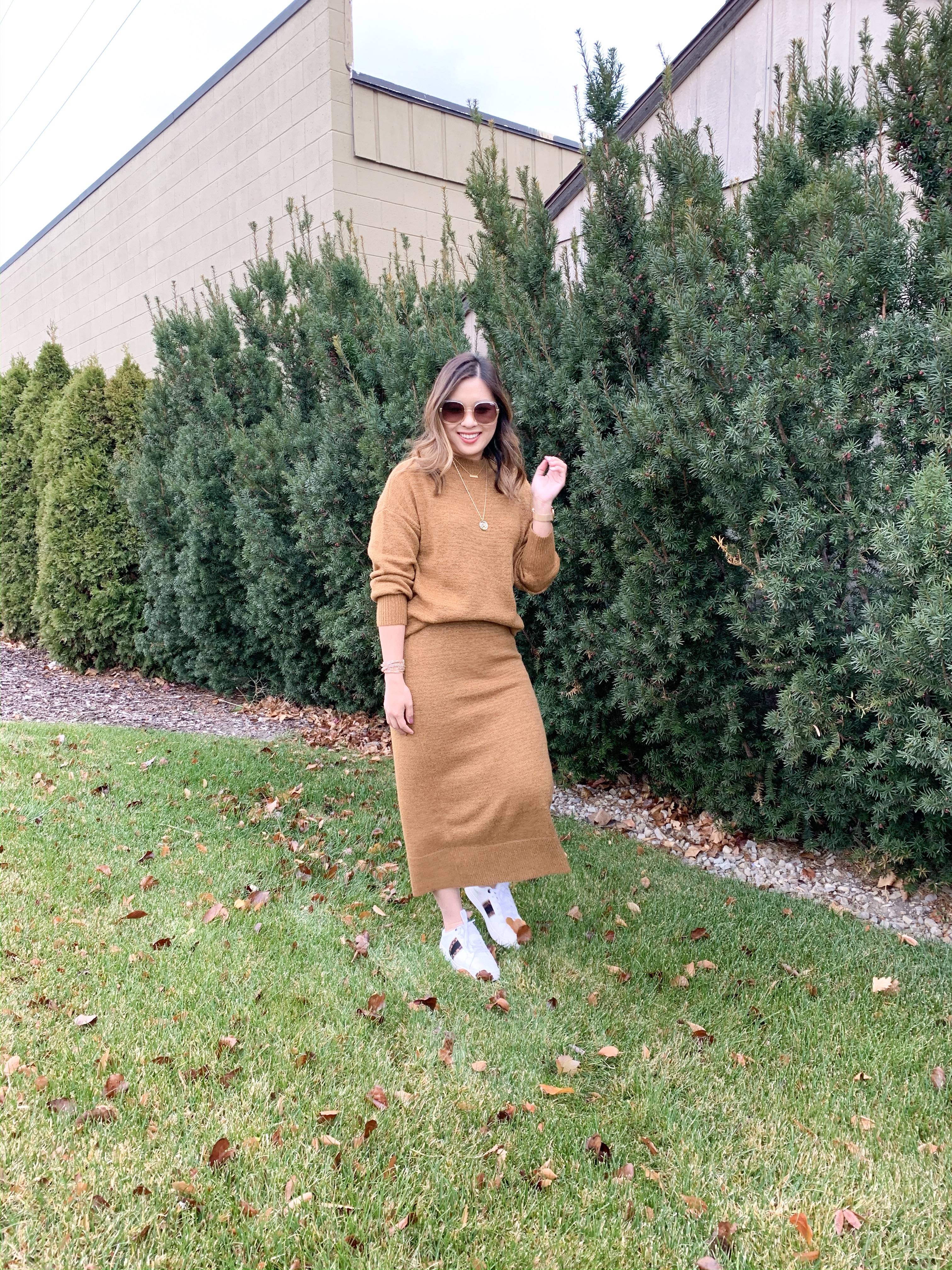 Sweater (S) // Skirt (M) // Sneakers
This first out is one that I wore out other day to a brunch with my friends. You don't know HOW LONG I've been searching for a sweater and skirt set and this set would actually make the perfect Thanksgiving outfit! It's like a mix of being casual and comfy, but also a little dressed up, which pretty much describes my style. At first I thought about styling it with some booties, but then decided to swap for sneakers for the ultimate on-the-go mom look, yet still fancy enough to go out with friends! 🙂 I also love the sweater and skirt in the Light Heather Grey Colorblock color too and the material is SOOO stretchy and comfortable too!!!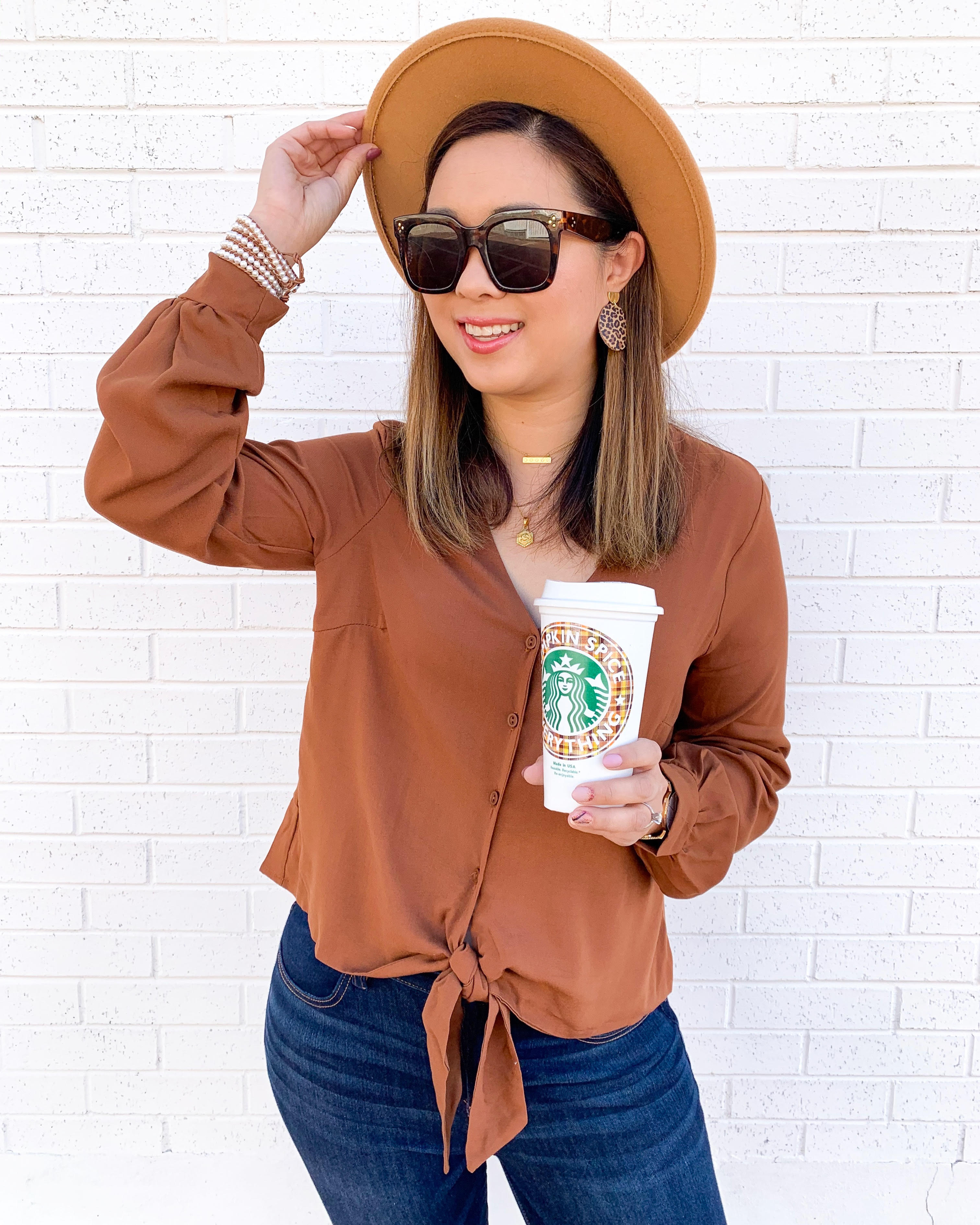 Top (M)
I shared this top that was on sale for $10 the other day and you all went crazy for it, and it just got marked down to $7.99!! It's the perfect Fall top for those of you who do not have cold weather! For me, I'd have to wear it with a cardigan over for sure!!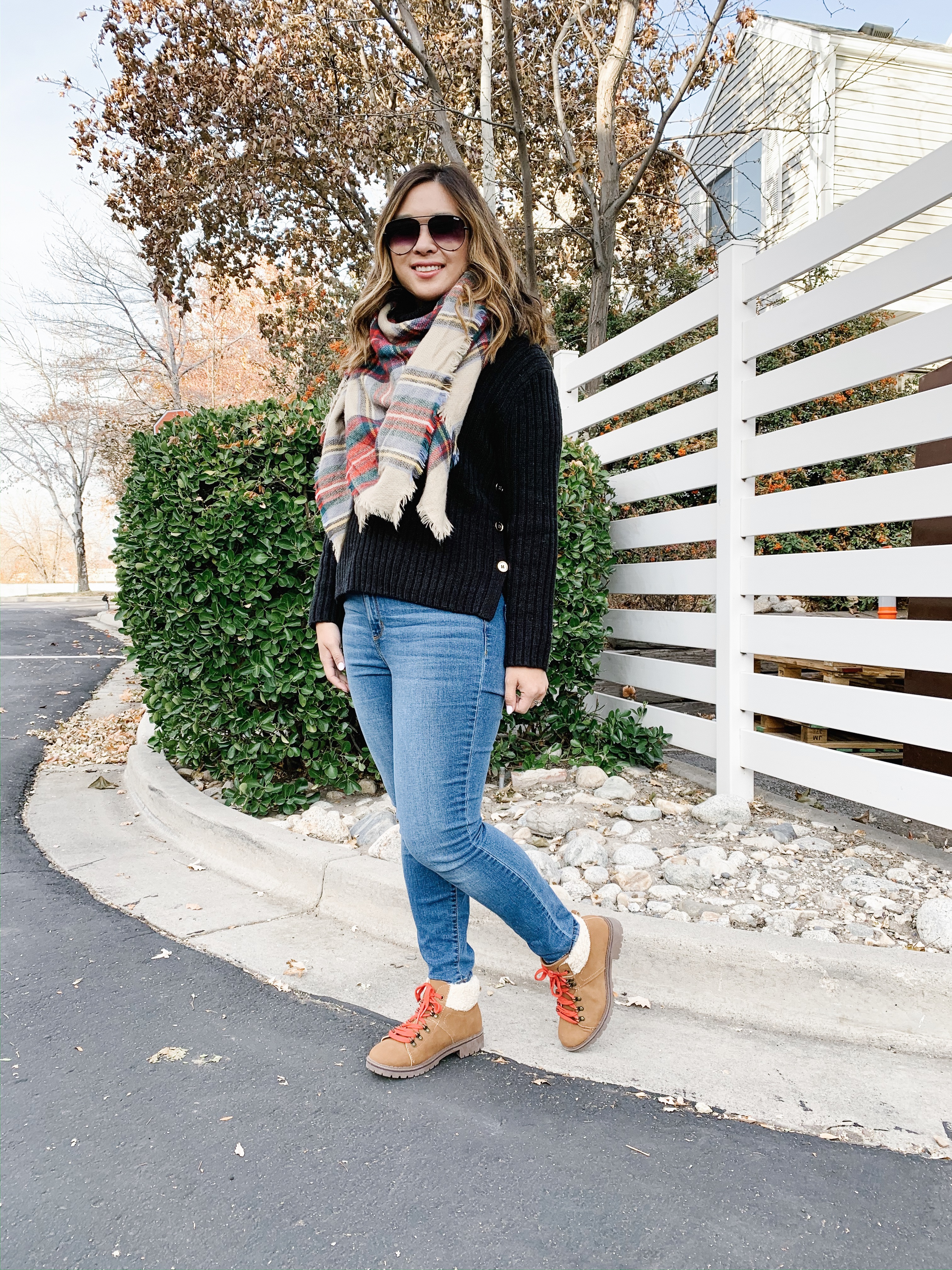 Sweater (S) // Jeans (6) // Boots (TTS) // Scarf
For this next look, this is just a great everyday look for me! Sweater, jeans and boots and a plaid scarf to spice up the outfit. This look could be worn to a casual holiday party or event and I just love the pops of red! These jeans are probably some of my most worn jeans ever, great stretch and fit! Size down if in between sizes! These boots also come in a grey color!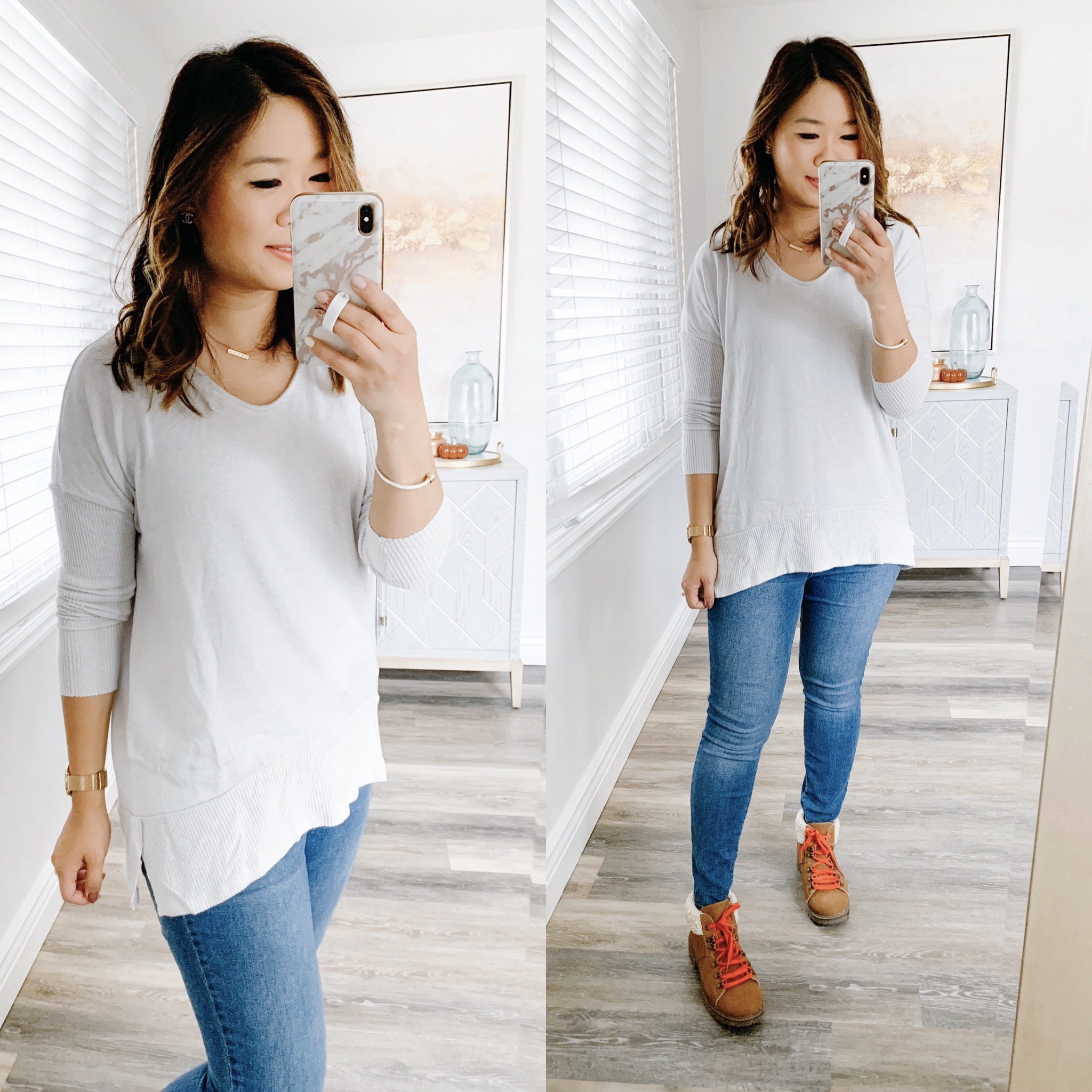 Tunic (M) // Jeans (6) // Boots (TTS)
This next piece I got in was this tunic that comes in a ton of colors. I have been slowly collecting A LOT of tunics lately so had to try this one out. I am usually size Small in Time & Tru brand but sometimes like to size up in tunics just for length and for a looser fit and I am glad I did on this one!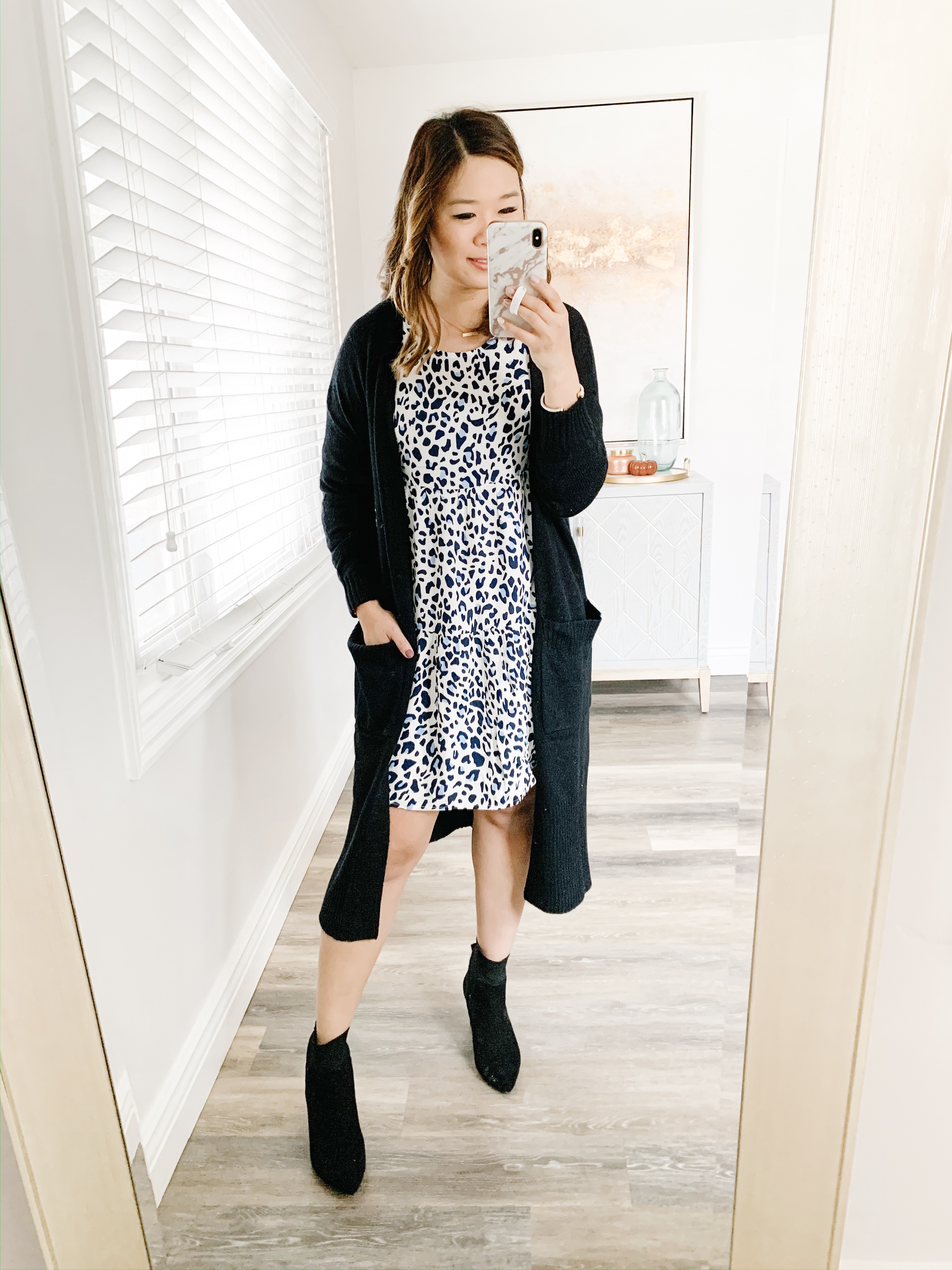 Dress (S) // Cardigan (S) // Sock Booties (TTS – size up if half size)
I am LOVING this cute leopard dress and the blue makes it perfect for holidays and for wearing into the new year! It's got a gorgeous tiered detail to it and while I styled it with sock booties here, it would be darling with tall or over the knee boots as well. This long duster cardigan is also one of my faves and I own it in 2 colors!!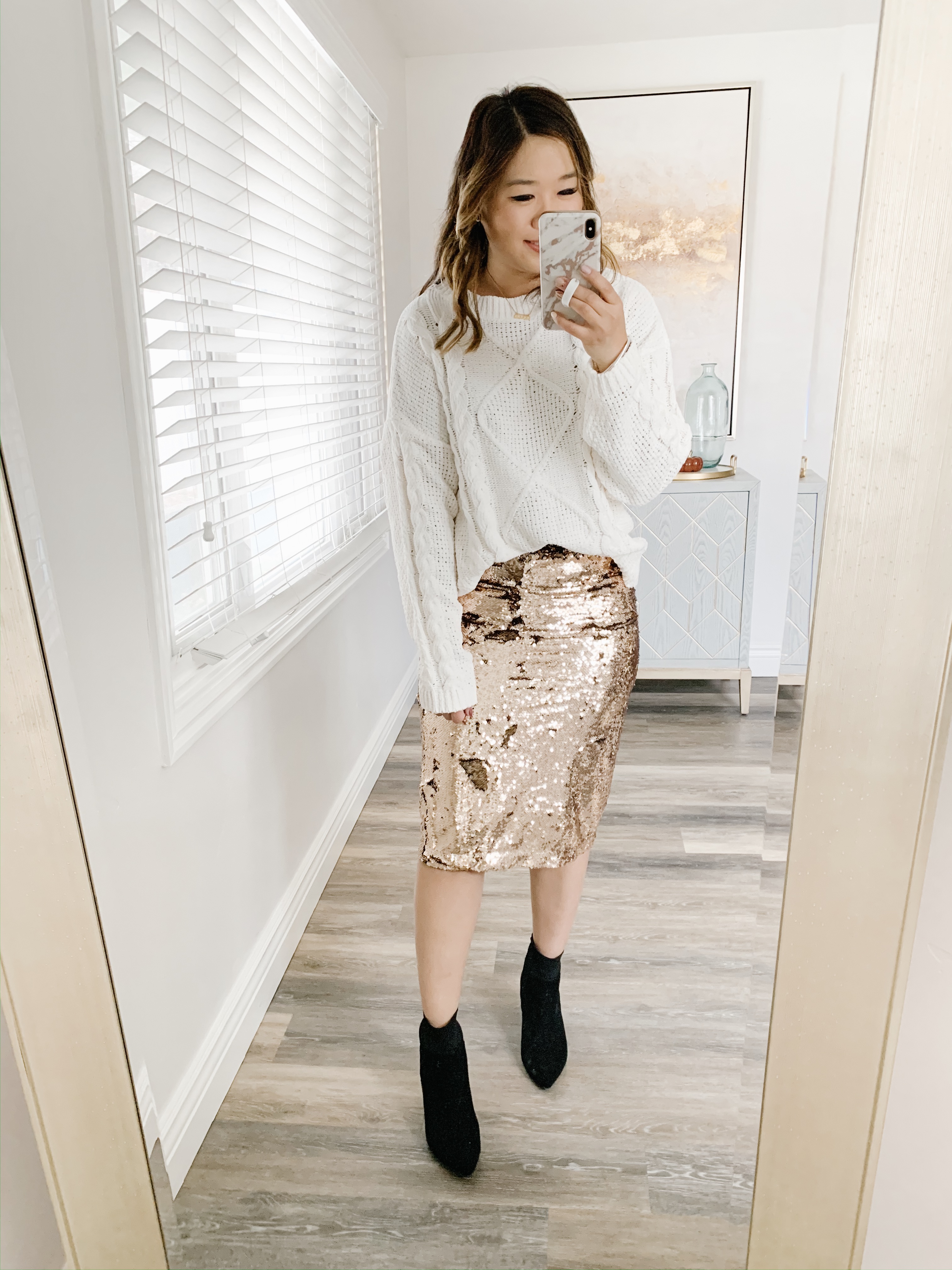 Sweater (M) // Skirt (8 – size up) // Sock Booties (TTS – size up if half size)
I saw a meme the other day about tucking giant sweaters into smaller skirts and that's just what we are doing here folks. Two ways to do it: just tuck in the sweater to the skirt and pull some fabric out to hang over. Other truck is to tuck the sweater up into your bra to decrease bulkiness. Try it next time haha!! Anyways, this chenille sweater comes in a ton of colors and is super soft. I did size up for a more casual fit. Also, this sequin skirt comes in black and a leopard sequin! I am normally between size 6-8 and sized up to an 8. I could probably do a 10 too because it is a tad snug with an 8.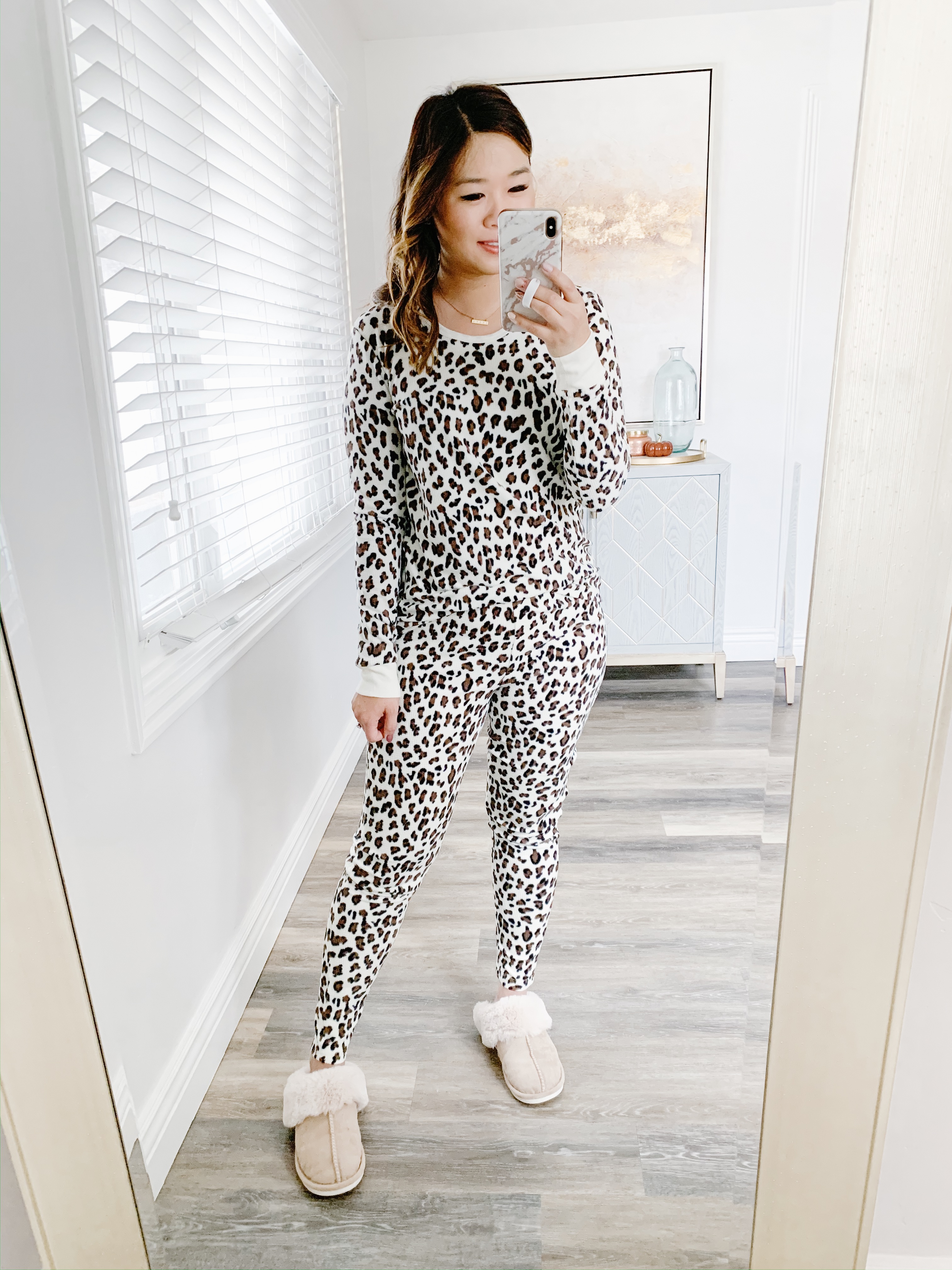 Leopard PJ set (M) // Slippers (similar)
Last but not least, I am here for this leopard sleep set. It is a thermal fleece material which makes it super soft and warm!! I love the print and I wouldn't mind just lounging around in it on days when I am just at home!!!
Shop some more Walmart Fashion finds here:
Also, don't miss my Walmart Fashion Holiday finds post from earlier this month!
Thank you to Walmart for sponsoring this post! All opinions expressed are 100% my own!