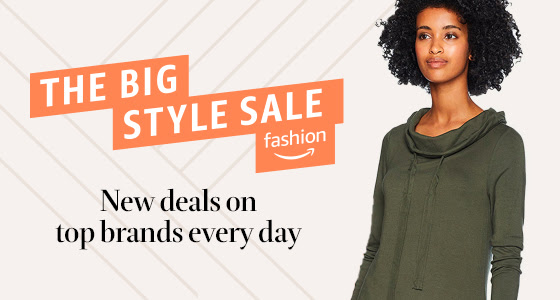 Eeks, it's finally here! Amazon Fashion's Big Style Sale begins today, Monday, June 22!! What is this all about you ask? Let me explain!!
What is Amazon's Big Style Sale?
The Big Style Sale is a brand new sale that Amazon is launching this year. It's the first time they are doing a sale that's specifically focused on fashion. Since there was no Amazon Prime day this year, this will be the event of the Summer, and of course it's every fashion lover's dream sale! 🙂

What is included in sale?
The sale features great deals across all fashion categories from in-house brands like Daily Ritual, Goodthreads, and Core 10 to popular designer brands like Levi's, Adidas, RayBan, Calvin Klein, Lucky Brand, New Balance and more!
What is the best way to shop the sale?
Navigating so many great deals can be a little overwhelming, so here are some tips to shop the sale and how I plan to cover it!!
Shop by filter, you can filter down by Women, Men, etc. and Price Low-High for example!
Shop early so you can get items before your sizes sell out!
I've gone through the sale and picked a few pieces / styled outfits below that I personally recommend and have included sizing info and everything! (I ordered a lot more than what I am showing, but am ONLY showing you the items I recommend!)
Make sure to follow along on my Instagram (@sandyalamode) stories on the morning of June 22 to see try-ons of the below items so you can see movement and me talking through the pieces!!
Make sure to follow along in Instagram stories, as I find new pieces I am loving or deals that pop up, I will be sharing there!!
Styled Outfits On Sale: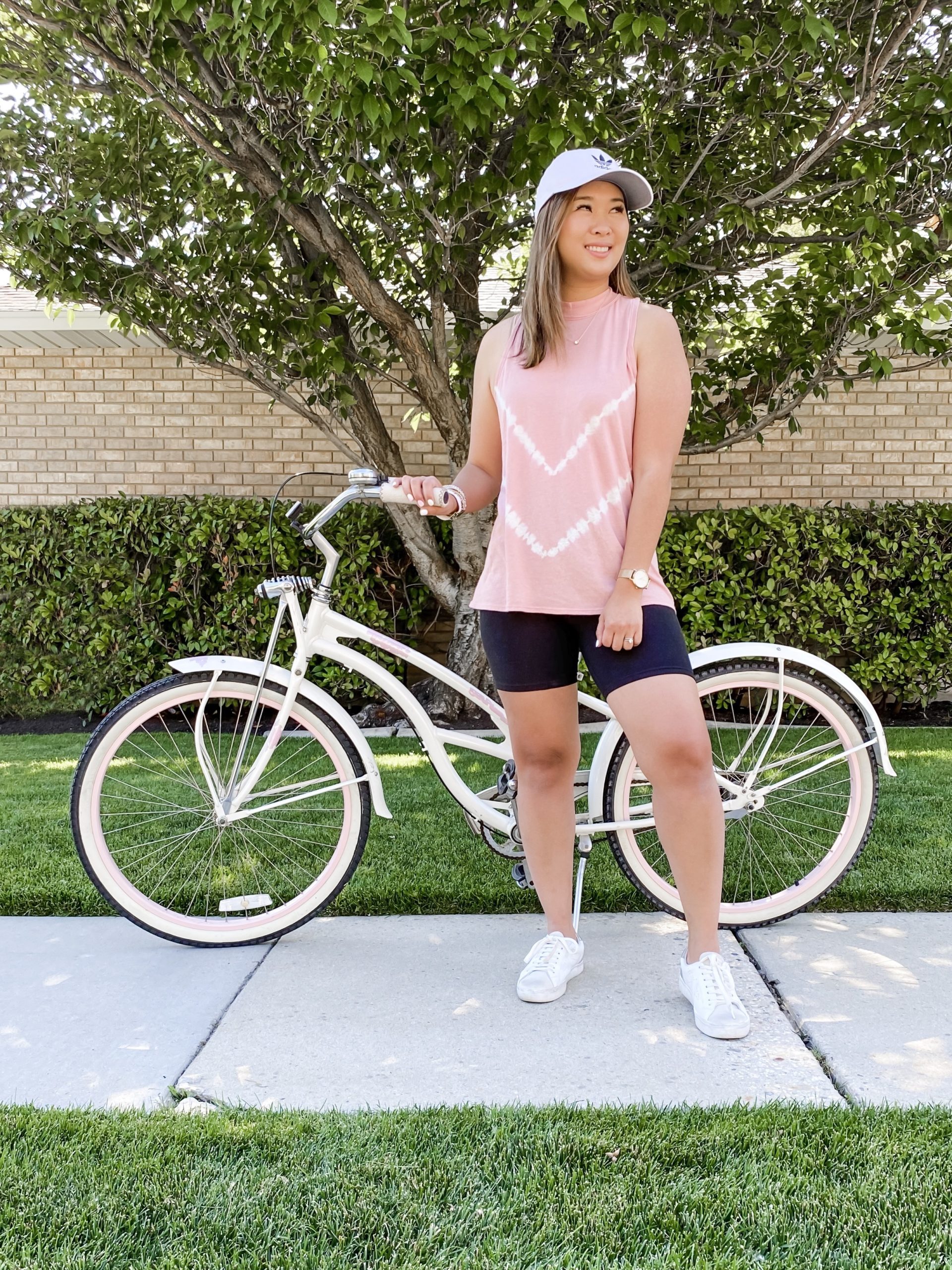 Tank (S – Reg: $17.51, Sale: $13.60) – This tank is already selling out fast, also LOVE the camo!!!
Biker Shorts (M – Reg: $9.99, Sale: $6.49) – How can you beat that price!? These have great compression too!

Tee (M – Reg: $39.50, Sale: $24.99) – For those who love a subtle tie-dye, LOVE this top and it's soft too! Size up for a slouchy fit!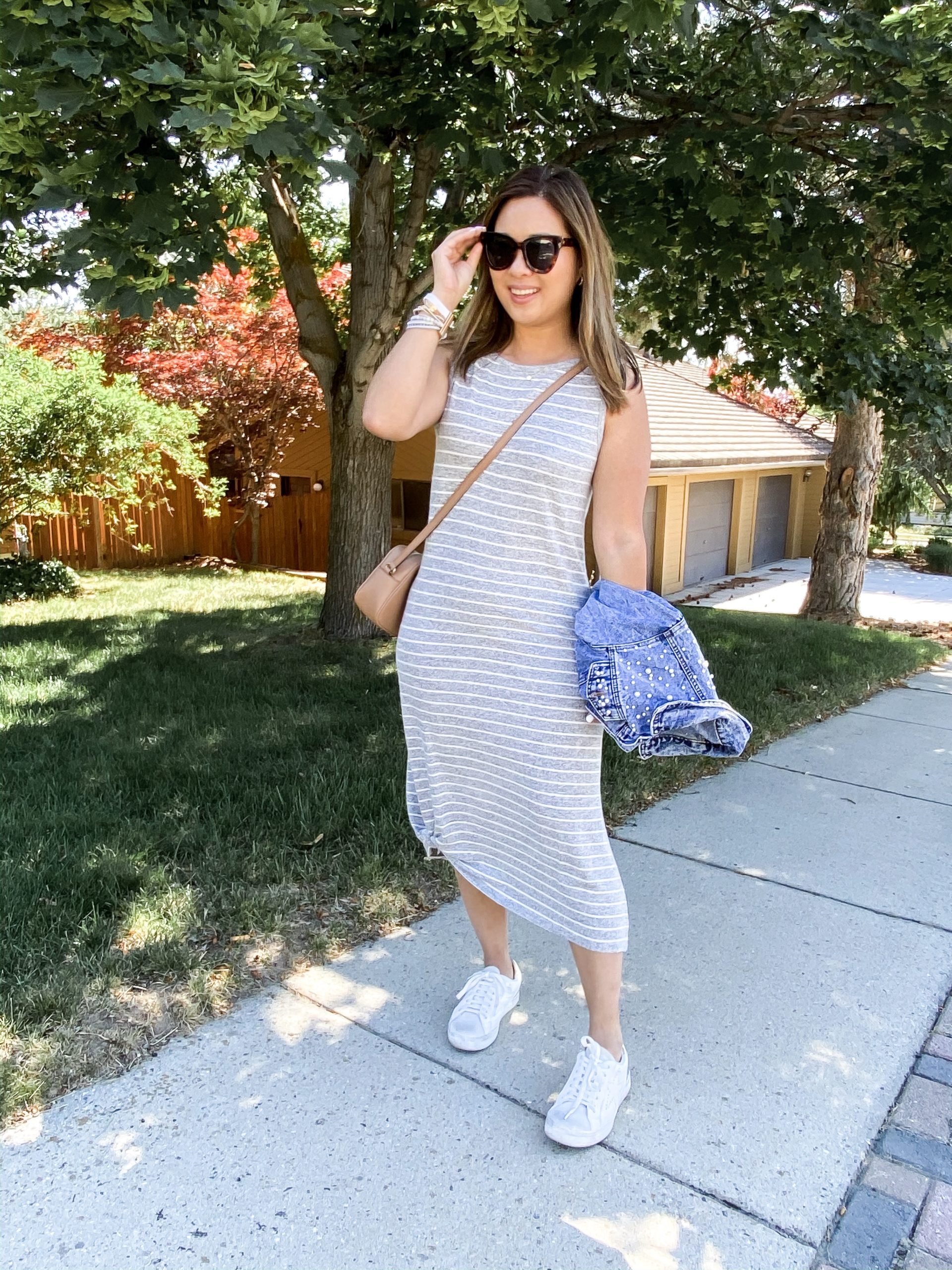 Dress (M – Reg: $28.50, Sale: $19.18) – This dress is so perfect for Summer and I love it in pink too! It is a very soft cozy material!
Pearl Denim Jacket (M) // Shoes (TTS) // Sunglasses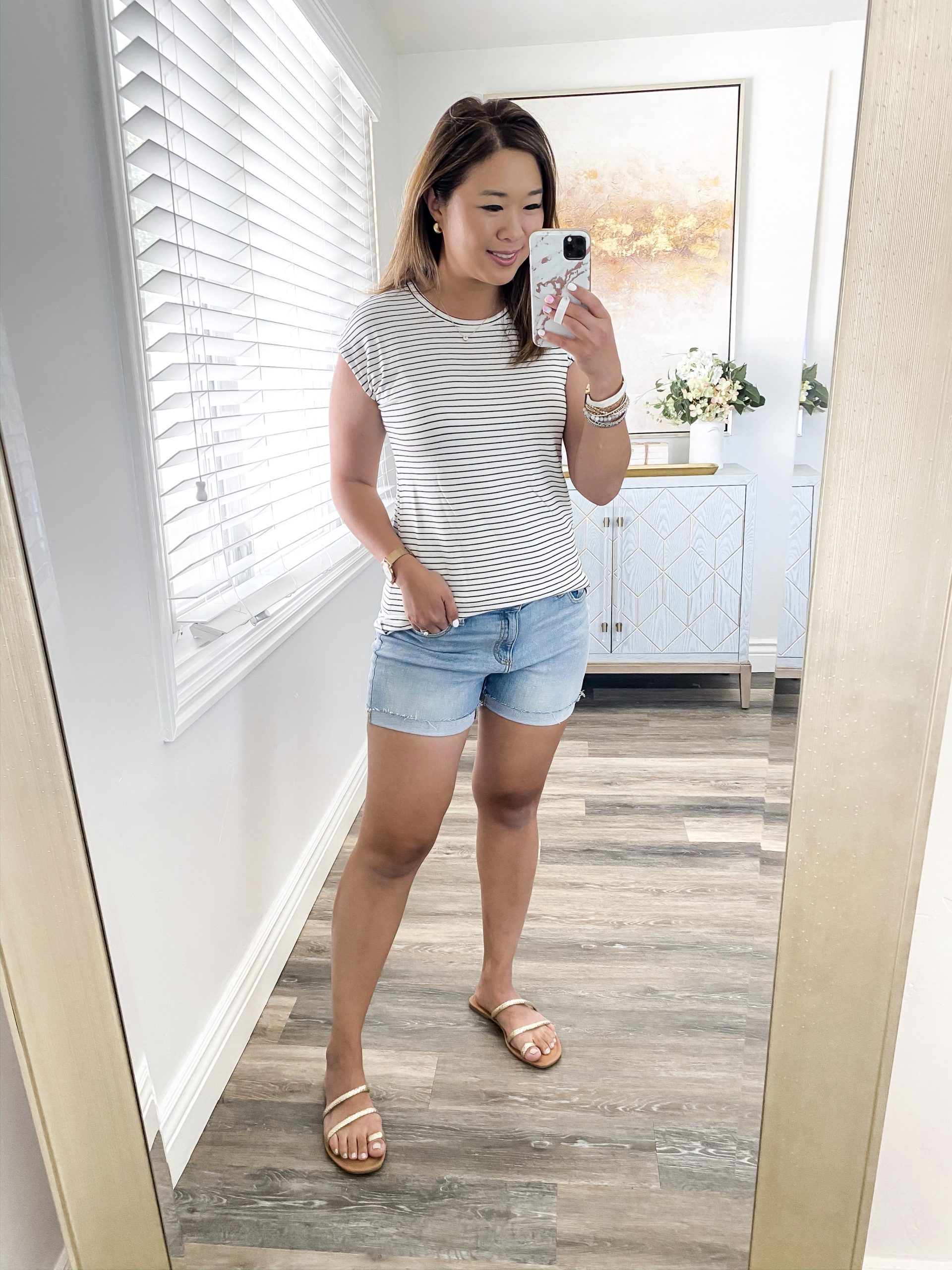 Top (S – $13) – This is a great basic top that is soft and comes in a ton of colors.
Shorts (29) – If you are looking for a great pair of comfy, stretchy shorts, these are it! They come in a few washes!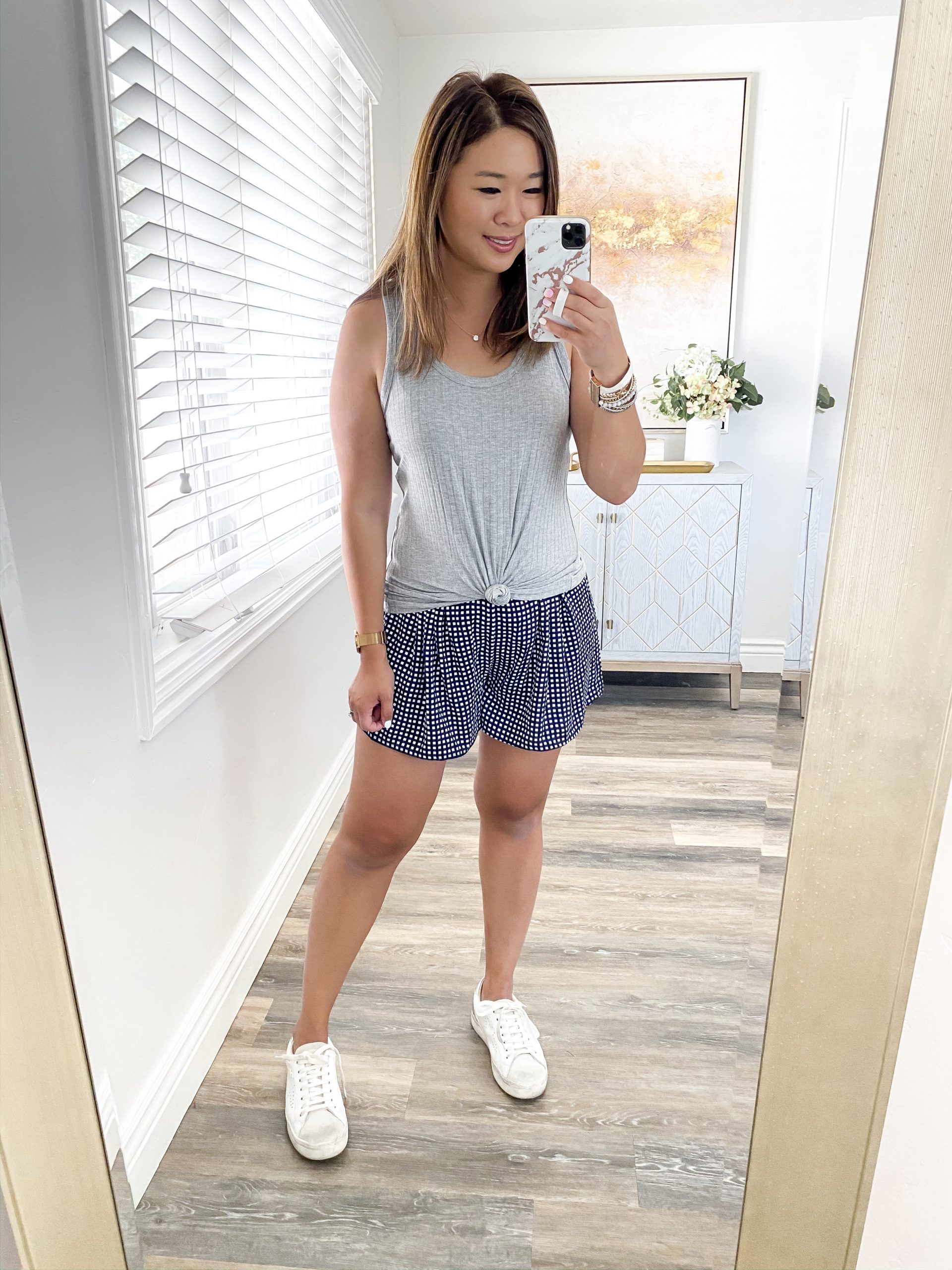 Tank (S – Reg: $16, Sale: $12.80) – LOVE this ribbed tank and it comes in a ton of colors.
Shorts (M – Reg: $24.64, Sale: $20.90) – The shorts have a lot of fabric and can kind of look like a skirt. They are super comfy and flowy. I like it with a top tied over it, but ultimately I am not keeping the shorts.
Shoes (TTS)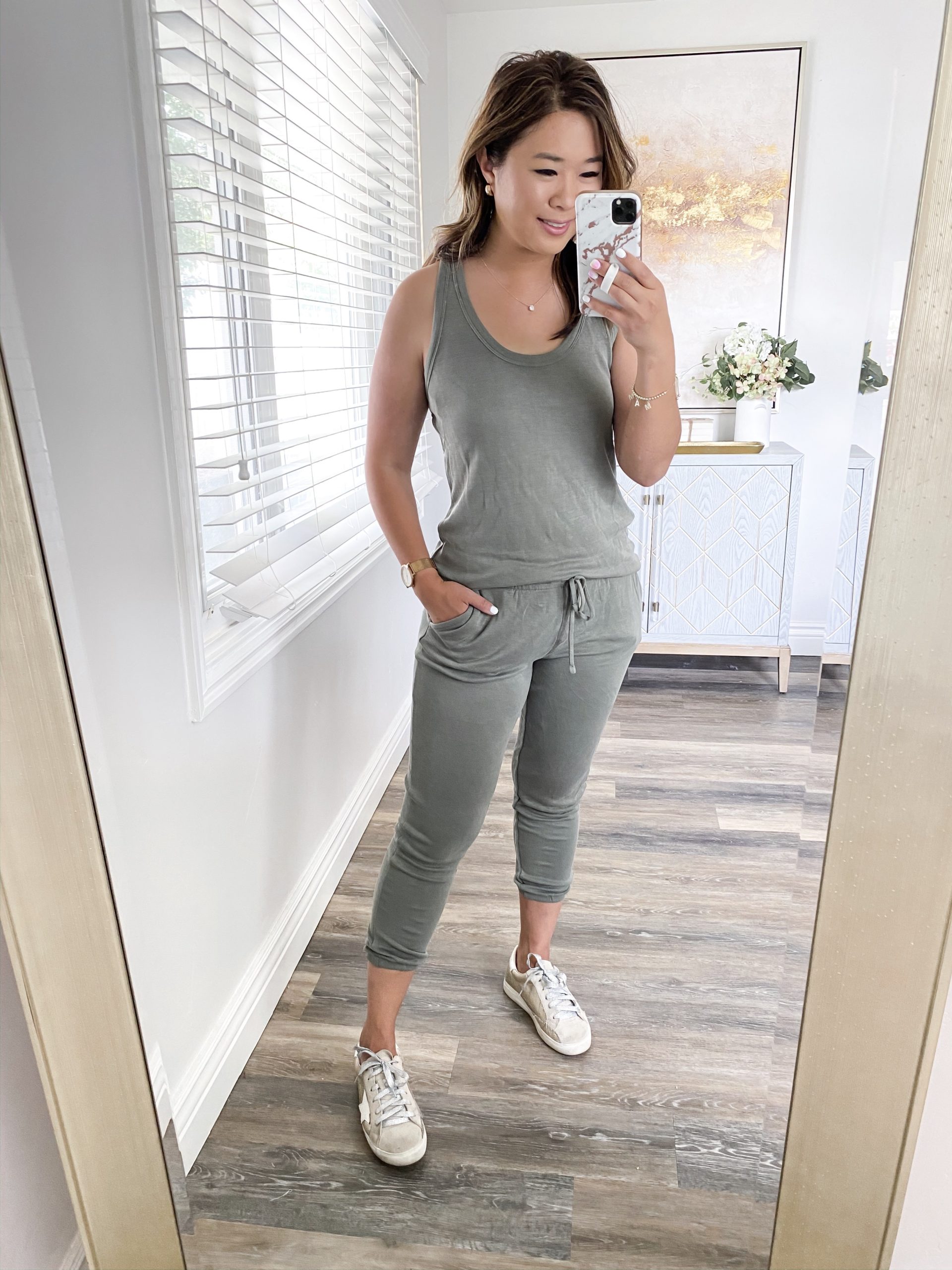 Tank (S – Sale: $18) – LOVE the cross back and this material is SOFT!!
Joggers (S – Reg: $29.50, Sale: $23.60) – These joggers are a MUST! I am obsessed with the sandwash look and it comes in several colors!!
Shoes (TTS)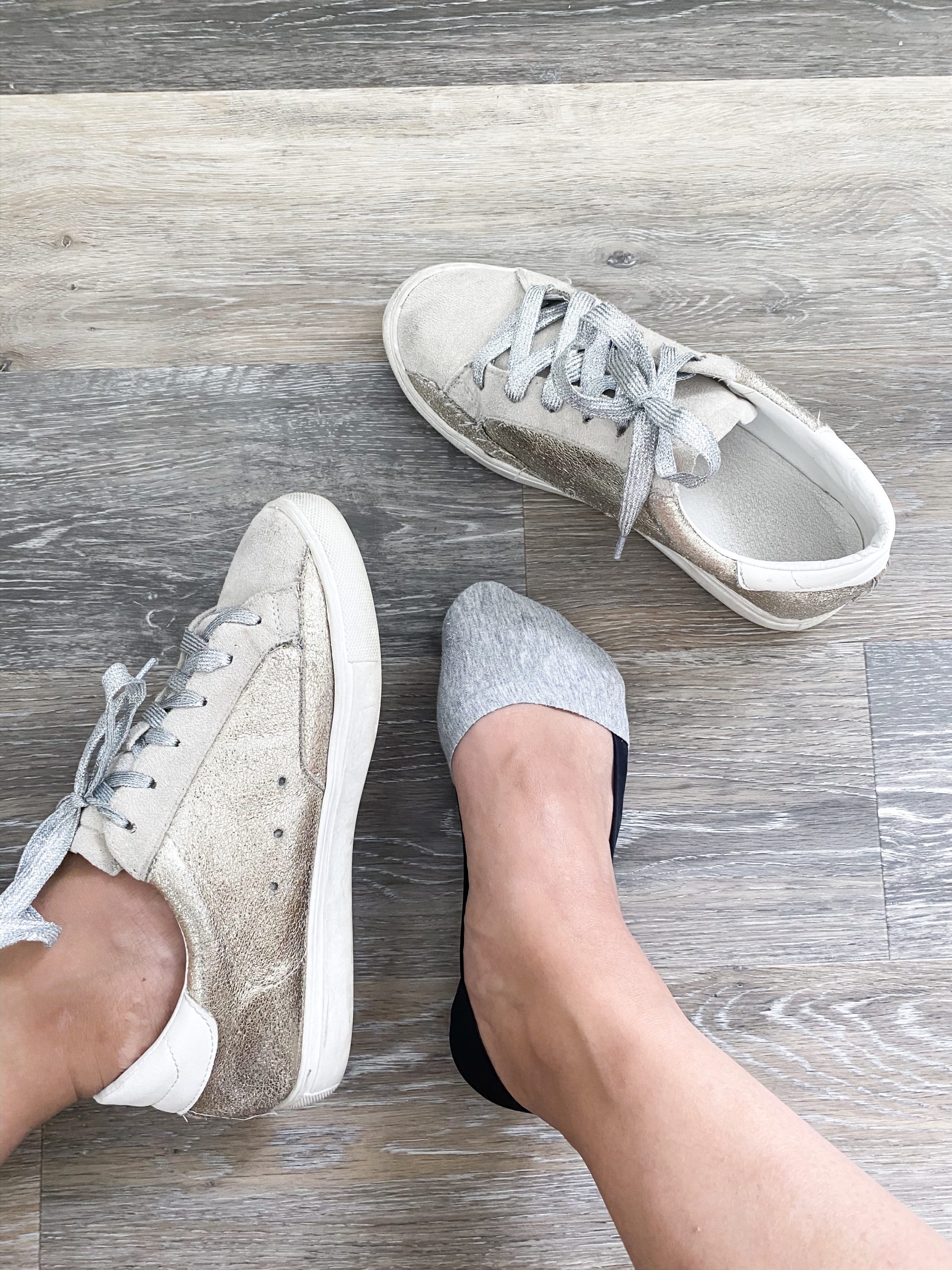 Low Cut No Show Socks (Size 5-10, Reg: $12.97, Sale: $9.73) – Our favorite low cut socks are now on SALE! You get 6 pairs for such a great price. They have a gel grip on the inside, won't slide down and work well with lower sneakers and shoes! LOVE THESE!! I know y'all sometimes lose socks in the dryer like I do, so it's time to STOCK UP!!!
Shop my Women's Fashion sale picks: