Whether you have Fall family photos or any special occasion where you need to get dressed up a little bit, I wanted to share this for you! I am currently on the hunt for a Family photo dress (or outfit) myself, so thought I'd just add my finds to a post in case you were looking too!! For Fall family photos, I like to pick a color theme and then 1 person's outfit (like mine for example) and build the rest of the family's outfits around it!! So of course some in the coming weeks, I will be sharing some Fall family photo outfit inspiration ideas for you!!
Here is a look at last year's posts – while most of the clothing pieces are not available, I feel like you can still take inspiration from the Casual and Dressy outfit ideas!! And if you need more tips for choosing family photo outfits, I got you here as well!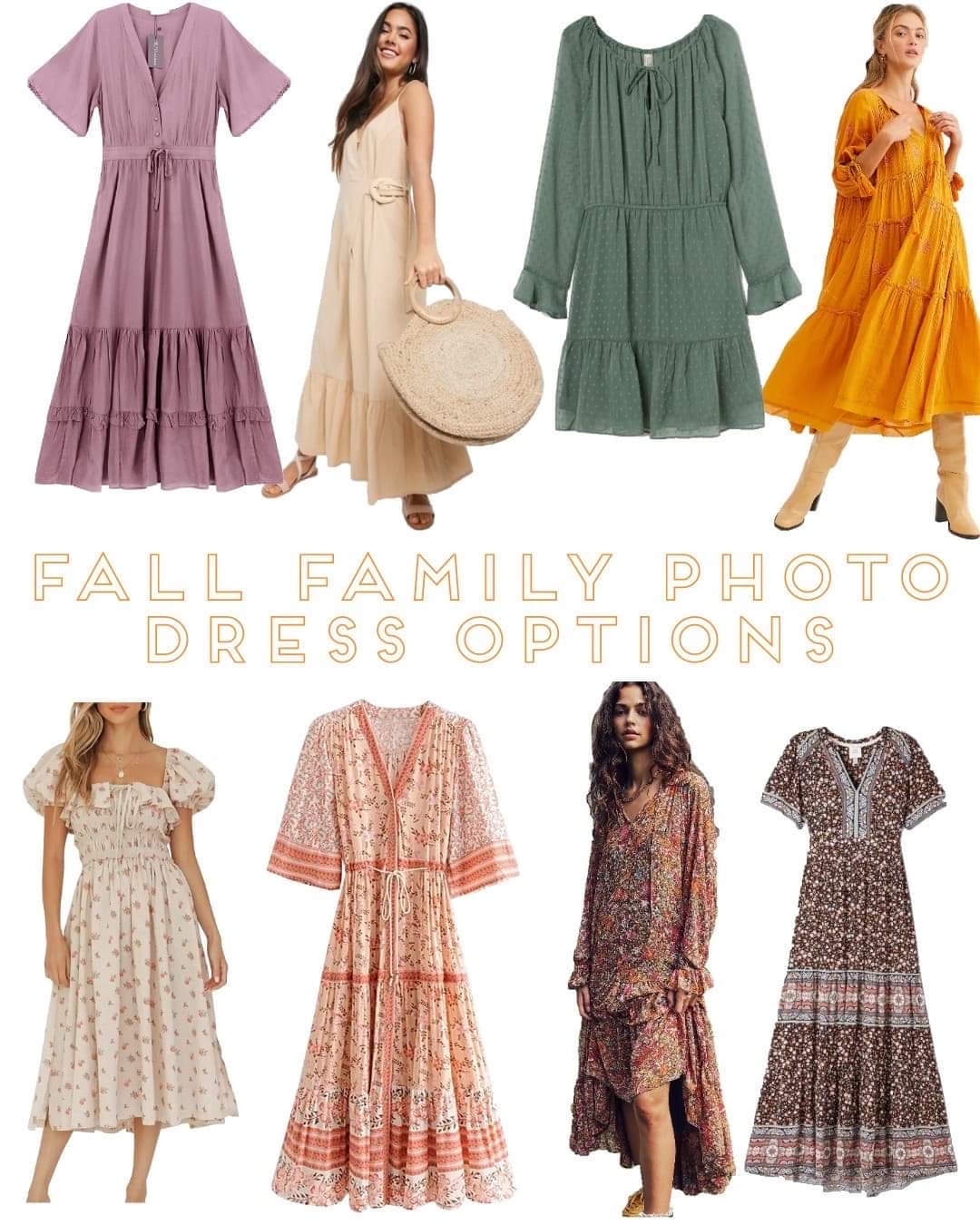 So the way I wanted to split up this post is by solid color dresses and dresses with prints!! Hopefully it's helpful for those who might have an idea of which way you want to go!! All you have to do is click the pictures below to take you directly to shop them! I'll also be adding to this as I find more, so you can check back through the season for updated dress options!!
Solid Color Dresses:

Printed Dresses: