Can you believe it's already gifting season!? One of my favorite things to do is give gifts to family and friends and of course creating gift guides for you all! 🙂 One category that I feel like I feel like a lot of people struggle with are gifts for husbands and grandparents, so I wanted to put together a little gift guide that help out with that. I thought about my own parents and one thing that my Dad and MIL have in common is that they both love gardening, plants, outdoor stuff! My Dad probably spends like 10 hours per day in his backyard tending to his garden, no joke! And then when he comes to visit us, he works on our garden too haha!! So anyways, I scoured Walmart and found some great gift ideas under $100 for Outdoor Lovers, whether you know someone who is into decorating their patio, camping, or just spending lots of time in their backyard, hopefully this guide will help!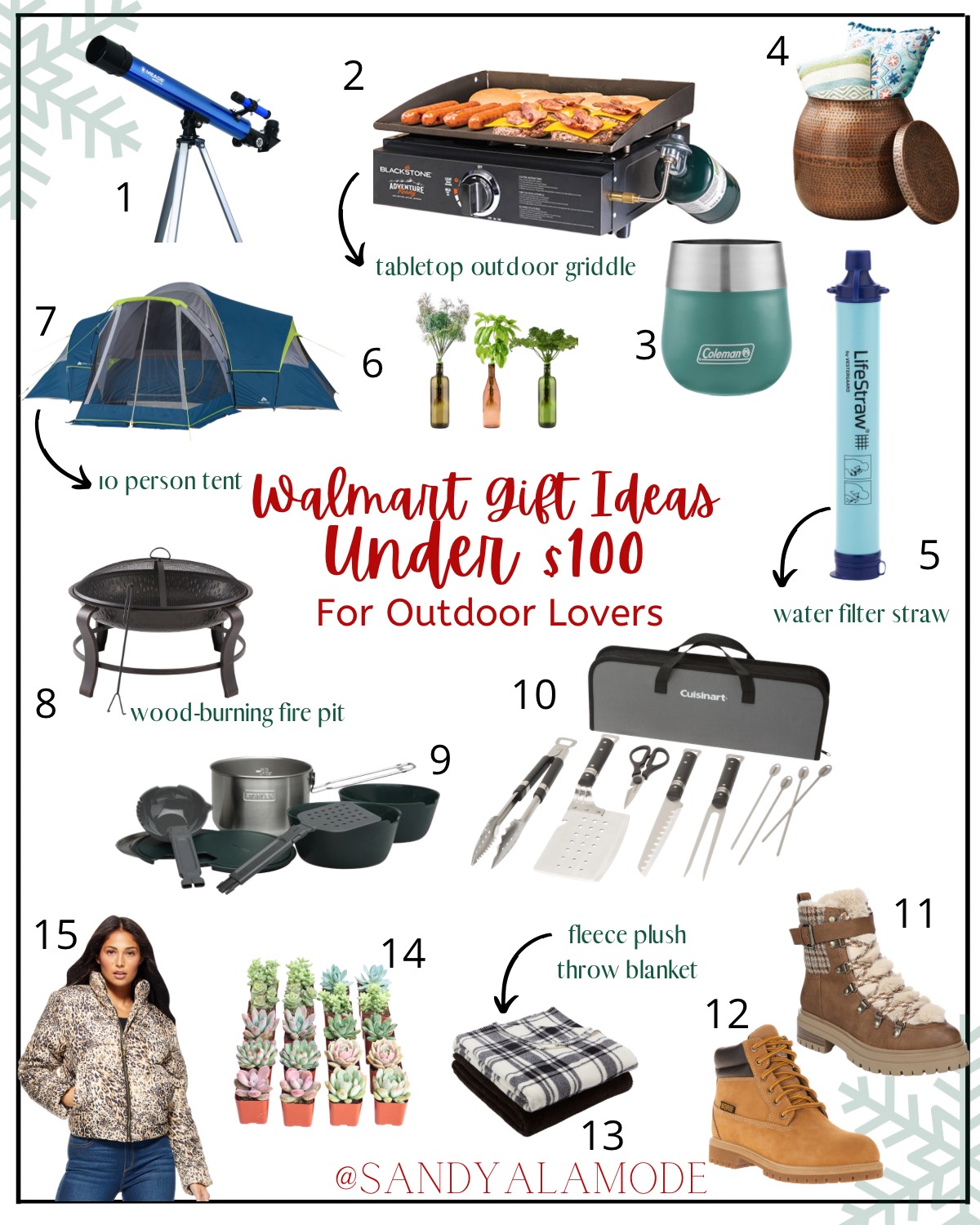 1. Telescope | 2. Tabletop Outdoor Griddle | 3. Insulated Stainless Steel Wine Cup | 4. Copper Side Table
5. Lifestraw Water Filter Straw | 6. Bottle Garden Kit | 7. 10 Person Tent | 8. Wood Burning Fire Pit
9. Stainless Steel Cook Set | 10. Stainless Steel Grill Set | 11. Women's Hiking Boots | 12. Men's Waterproof Boots
13. Fleece Plus Throw Blanket | 14. Succulent Plants | 15. Women's Puffer Jacket
With football season underway, I feel like my Marvin (and Austin) have been glued to the TV lately. Marvin is definitely a major sports loving fan (and my brother is too), so I feel like I can never go wrong with a sports related gift for them!! Walmart has an awesome selection of gifts for Sports and Fitness Enthusiasts such as arcade games you can play at home with your family to fitness clothing and gear that are perfect for at home workouts or outdoor family walks!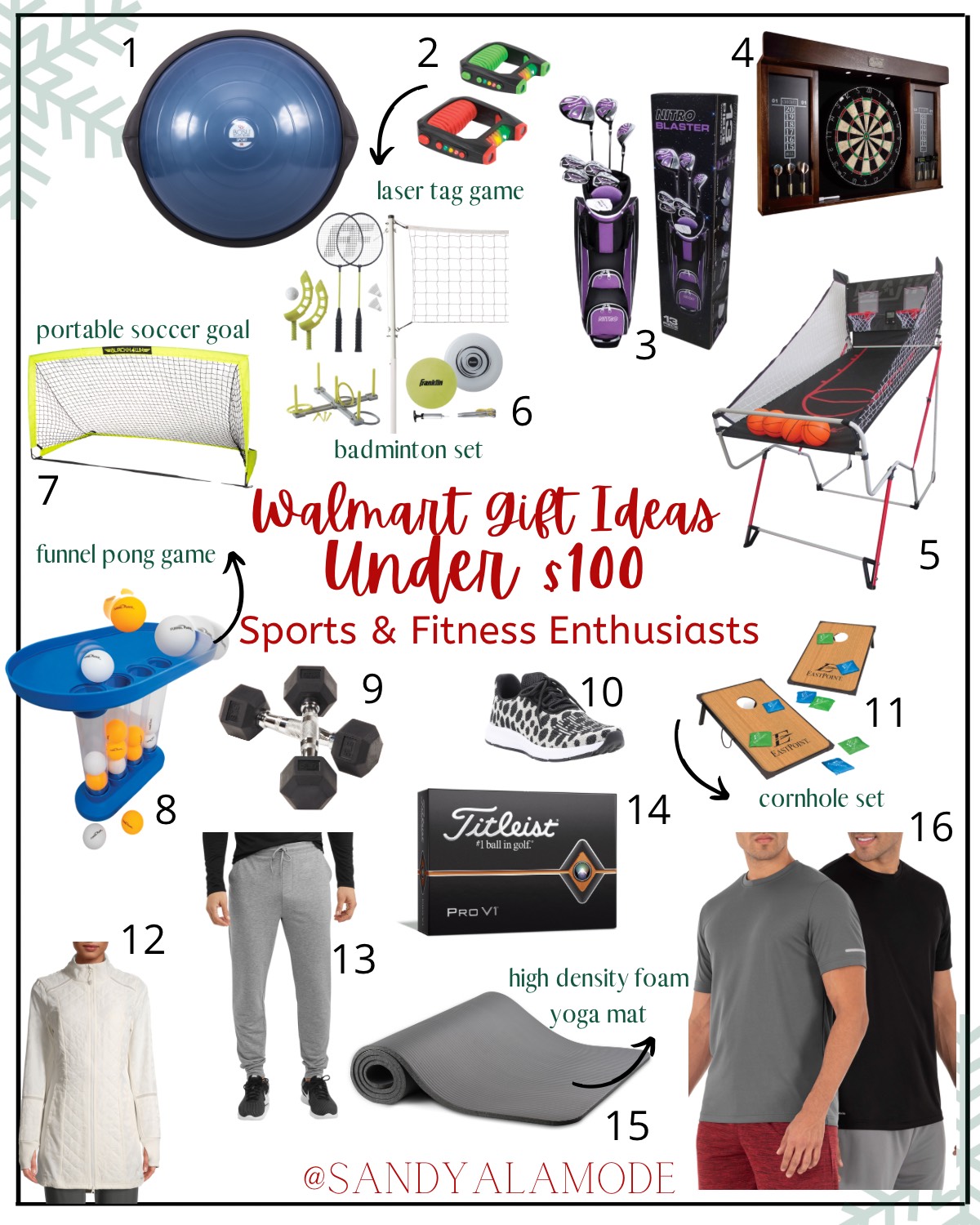 1. BOSU ball | 2. Laser Tag Game | 3. Ladies Complete Golf Club Set | 4. Dartboard Cabinet
5. Arcade Basketball Shootout | 6. 5 Combo Sports Set |7. Portable Soccer Goal | 8. Funnel Pong Game
9. Dumbbells | 10. Running Sneakers | 11. Cornhole Set | 12. Women's Anorak
13. Men's Joggers | 14. 12 Pack of Golf Balls | 15. Yoga Mat | 16. Men's Performance Shirt
You all know that I love shopping at Walmart because they always have such a great assortment of products at all different price points. It's so convenient to shop there because you can order online and get Express Delivery, or you can also do curbside pickup if you have a store near you. If you are looking for a gift this holiday season, definitely don't forget to check if Walmart has the item you might just be looking for!
Thank you to Walmart for sponsoring this post, all opinions expressed are 100% my own.