Y'all I am so excited for this weekends major jacket deal!!! Select Abercrombie Puffers and Parkas are 40% off this weekend (11/7 – 11/9) – which makes it a GREAT time to stock up for Winter!! Their jackets are always such great quality and many of them will definitely keep you super warm through the cold months and snow!!!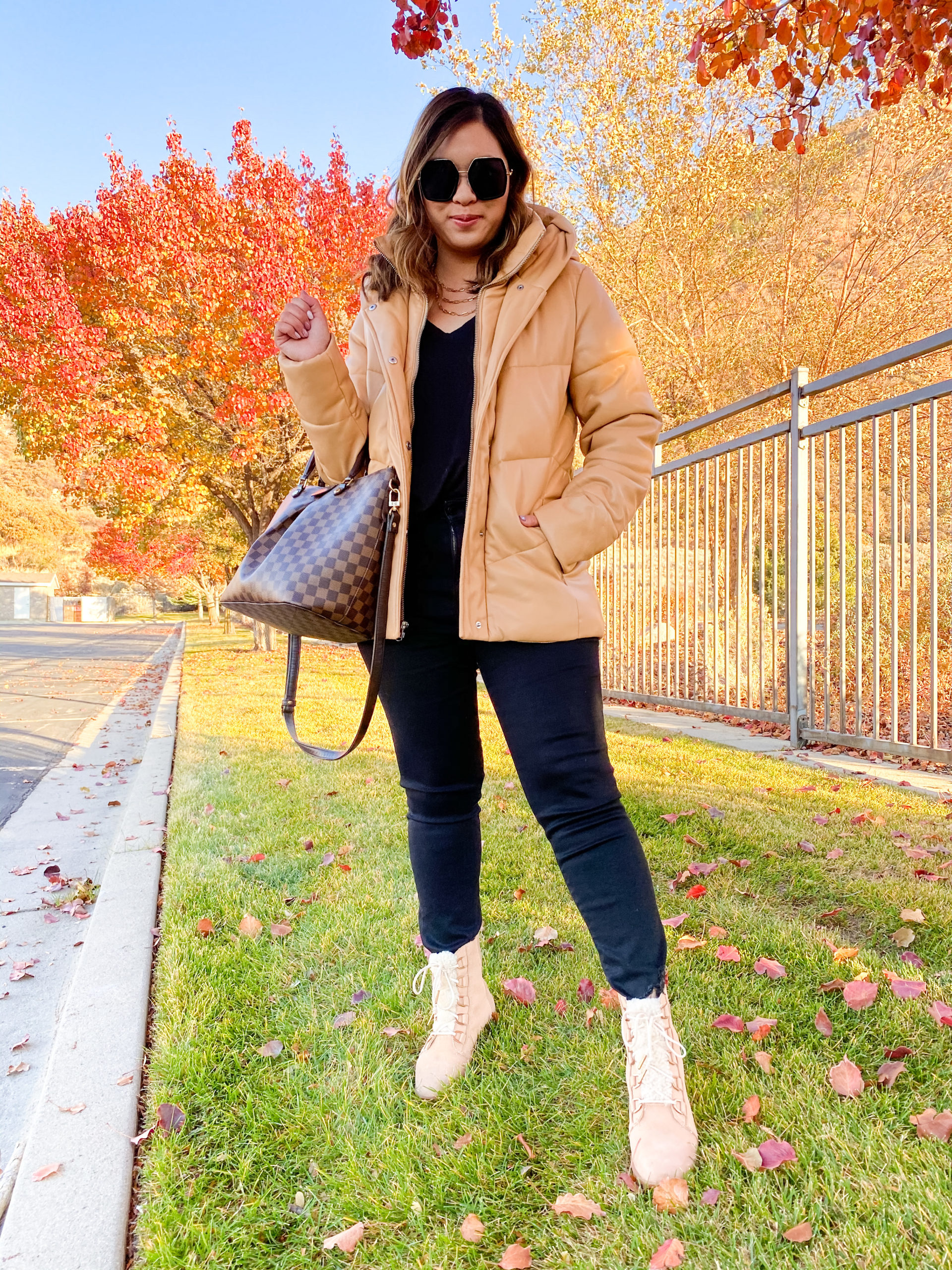 Ultra Mid-Length Vegan Leather Puffer (M)

I fell in love with this coat in the Tan color and I know I will be wearing it all Winter long! This coat comes in 5 colors, is a great mid-length, will definitely keep you warm and the vegan leather is just so high quality and gorgeous! The material does not feel cheap at all and I would say it runs TTS (my TTS at Abercrombie is typically a Medium)!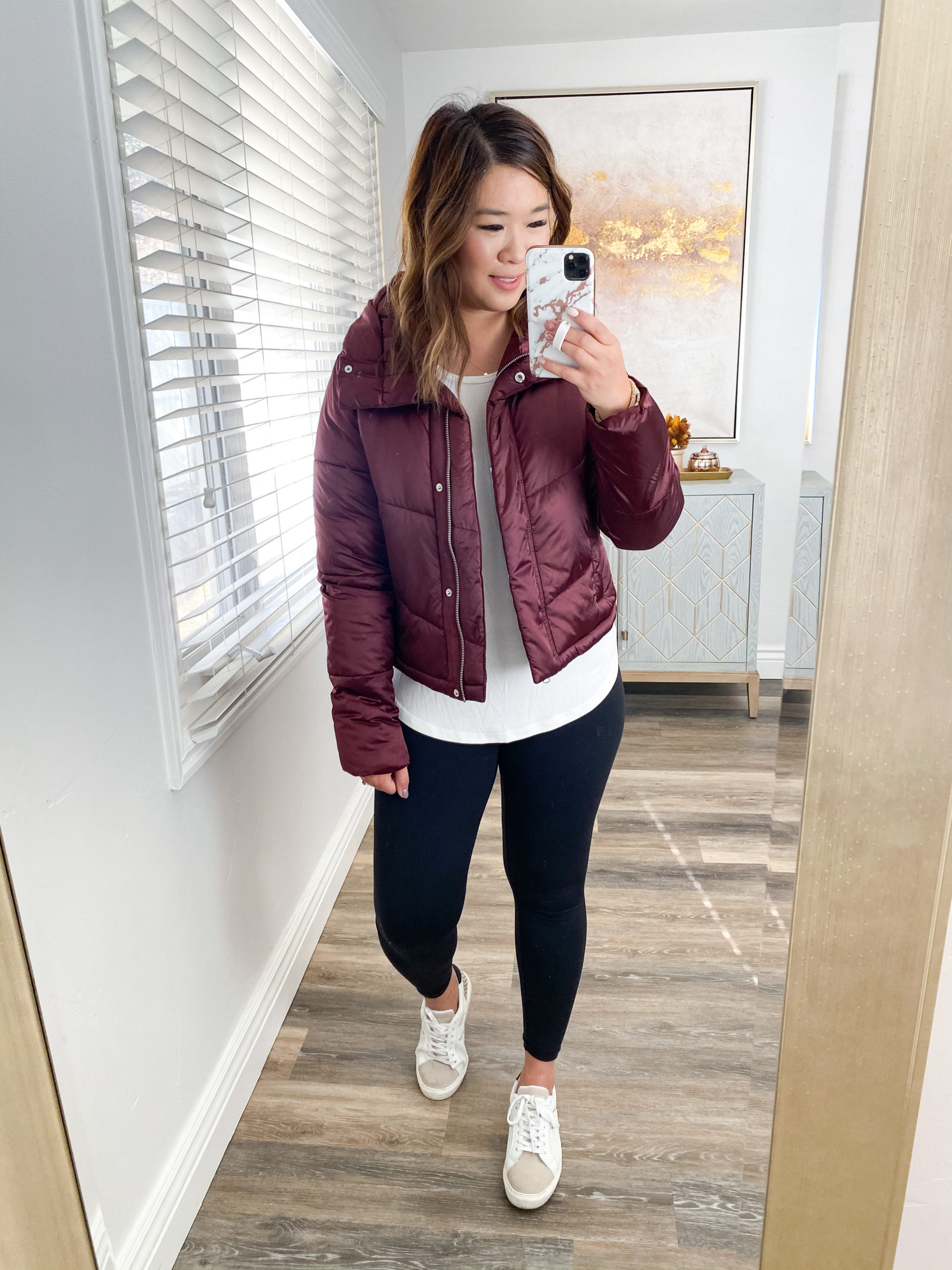 Satin Mini Puffer (S – Burgundy)

This Mini Puffer jacket literally comes in like 15 colors and is one of their most popular jackets!! It comes in faux fur, sherpa, metallic, faux leather (excluded from sale), satin and velvet and in SO many color options!!! I love that you can wear it with casual outfits, everyday outfits and dressy outfits, it's a super versatile jacket!!! The faux fur and sherpa styles feel a bit warmer and heavier, while the satin and metallic ones are a little more lightweight! Although I am typically Medium in jackets at Abercrombie, I do get this one in a Small. I find that I like the fit of it a little better as it doesn't go down to my hips, so if between sizes in this one, I would say that you could size down (also a lot of reviews agree).
Lightweight Packable Stretch Puffer (M – Beige)

This lightweight puffer jacket is perfect for those who are traveling or maybe live somewhere where it doesn't get TOO cold. This puffer jacket packs down into a little bag, which makes it great for packing into a suitcase as well. It comes in 6 beautiful colors, and I would say that it runs a tad on the small side. I went with my TTS Medium and when zipped up, it is a little snug if I wear something heavier underneath. If I am wearing more lightweight tops under, the Medium zips up fine.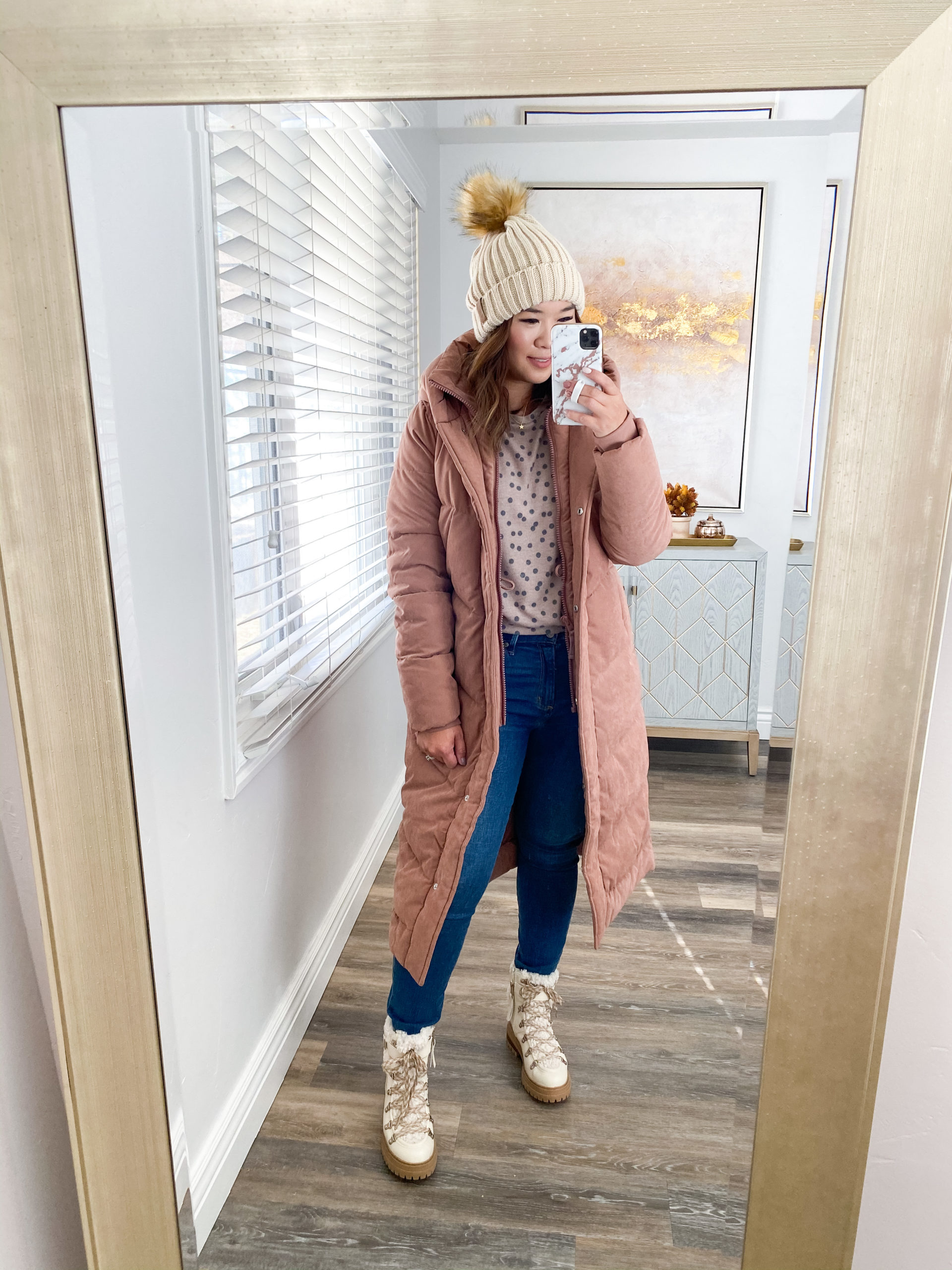 Ultra Long Puffer (M – Terracotta)

This long puffer is great for those who have COLD WINTERS, like us here in Utah!!! Ahh I LOVE this gorgeous Terracotta and I love the Tan Vegan Leather one too!!! I am wearing the Medium Regular length one, but it does come in Petite and Tall lengths too! I love that because then you can kind of have a perfect "long" length for your height!! This has a wind and water resistant fabric and will definitely keep you warm!!! It does not have a hood but has a double collar to keep you warm.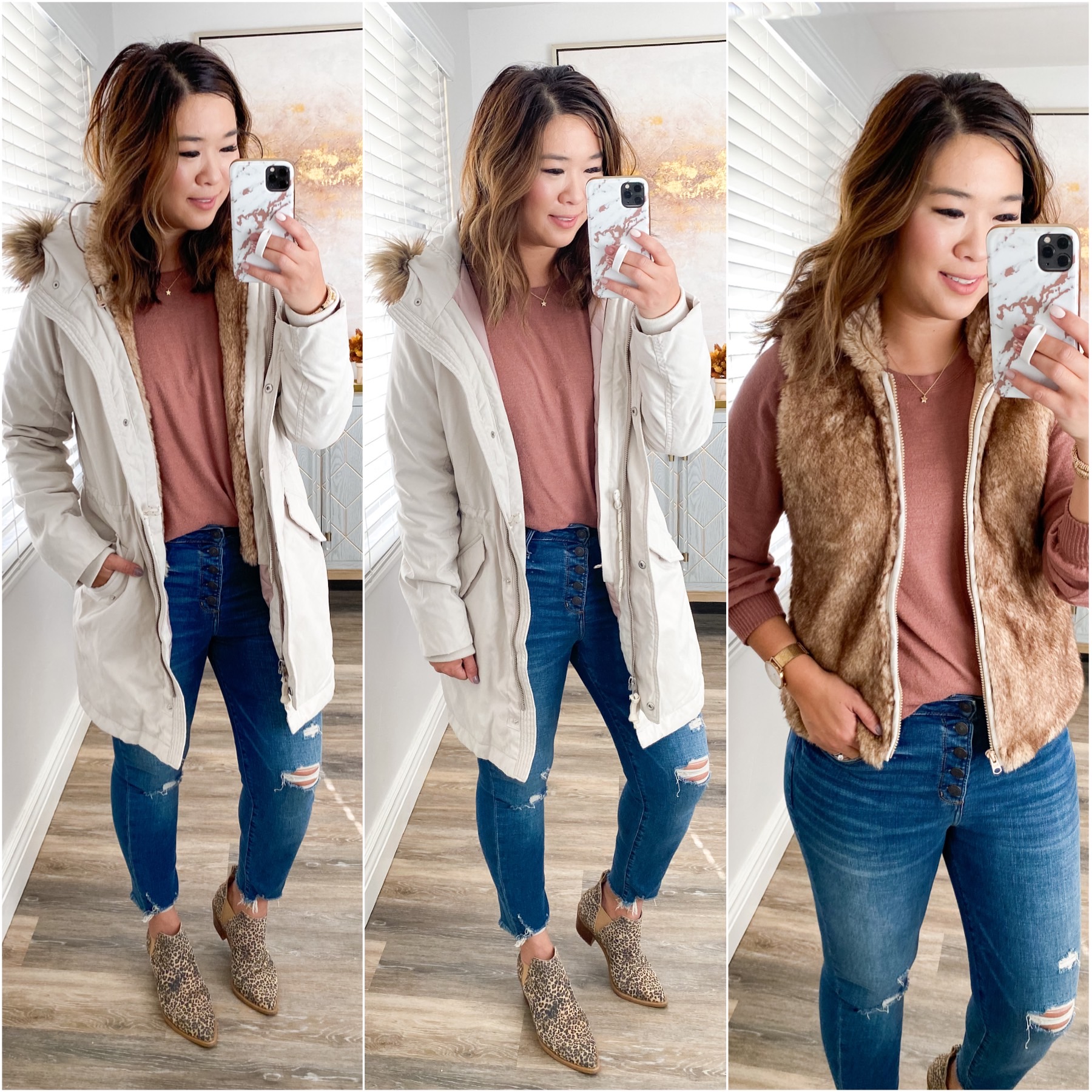 Ultra 3-in-1 Multi-Wear Parka (M)

I've had this parka since last year and I am excited to bring it out again this year! It is a 3-in-1 which means that it has a faux fur vest that is removeable! You can wear the vest alone, the jacket alone or the vest zipped into the parka for extra warmth!! To be honest, I don't care for the look of the faux fur vest on it's own so probably wouldn't wear it alone, but I like the extra warmth of it worn in the parka.
Shop Women's 40% off Puffers here:

Shop Women's 40% off Parkas here:

Shop Men's 40% off Puffers and Parkas here:

Shop Men's 40% off Jackets here: